"Artificial Intelligence" is a terminology specifically invented in 1956 by John McCarthy and concerns the ability to make appropriate generalizations quickly, but based on an inevitably limited set of data.
The wider the scope and the faster conclusions are drawn, and with minimal information, the smarter the machine's behaviour can be defined.
Intelligence is the creative adaptation to quick changes in the environment. This is the now classic definition, but in this case, with machines, the speed and the increasingly narrow base of the starting data are also evaluated.
What if the starting data does not contain exactly the necessary information – which is possible? What if, again, the speed of the solution stems from the fact that the data collected is too homogeneous and does not contain the most interesting data?
Konrad Lorenz, the founder of animal ethology, was always very careful to maintain that between instinctive behaviour and learned behaviour, external environmental and genetic sources can be equally "intelligent". The fact, however, is that greater flexibility of a behaviour – always within a reasonable time, but not as quickly as possible – generates greater intelligence of the animal.
As said by a great student of Lorenz, Nikko Tinbergen, human beings are "representational magpies", which means that much of their genetic and informative history has no practical value.
When the collection of information becomes easy, the "adaptive" magpie has a very adaptive behaviour, but when the data collection is at the maximum, all data counts and we never know which, among this data, will really be put into action.
In other words, machine data processing is a "competence without understanding", unless machines are given all senses – which is currently possible.
Human intelligence is defined when we are at the extreme of physically possible data acquisition, i.e. when individuals learn adaptive-innovative behaviour from direct imitation of abstract rules.
Abstract rules, not random environmental signals.
If machines could reach this level, they would need such a degree of freedom of expression that, today, no machine can reach, not least because no one knows how to reach this level; and how this behaviour is subsequently coded.
What if it cannot be encoded in any way?
The standardization of "if-then" operations that could mimic instincts, and of finalized operations (which could appear as an acquired Lorenz-style imprinting) is only a quantitative expansion of what we call "intelligence", but it does not change its nature, which always comes after the particular human link between instinct, intelligence and learning by doing.
Which always has an accidental, statistical and unpredictable basis. Which duck will be the first to call Konrad Lorenz "dad", thus creating a conditioning for the others? No one can predict that.
If systematized, bio-imitation could be a way to produce – in the future – sentient machines that can create their own unique and unrepeatable intelligent way to react to the environment, thus creating a one and only intelligent behaviour. Will it be unique?
However, let us go back to Artificial Intelligence machines and how they work.
In the 1980s there was the first phase of large investment in AI, with the British Alvey Program; the U.S. DARPA Program spending a billion US dollars on its Strategic Computing Initiative alone; finally the Japanese Fifth Generation Computer Project, investing a similar amount of money.
At the time there was the booming of "expert systems", i.e. symbolic mechanisms that solved problems, but in a previously defined area.
From the beginning, expert systems were used in financial trading.
There was the hand of the expert system in the fall of the Dow Jones Industrial Average by 508 points in 1987. In 1990, however, Artificial Intelligence also began to be used in the analysis of financial frauds, with an ad hoc program used by the Financial Crimes Enforcement Network (FinCEN), especially with the possibility to automatically review 200,000 transactions per week and to identify over 400 illegal transactions.
Machine learning, the model on which the most widely used AI financial technology relies, is based on a work by McCullogh and Pitts in 1943, in which it was discovered that the human brain produces signals that are both digital and binary.
A machine learning system is composed, in principle, by: 1) a problem; 2) a data source; 3) a model; 4) an optimization algorithm; 5) a validation and testing system.
In 2011, deep learning (DL) added to the other "expert" systems.
It is a way in which machines use algorithms operating at various separate levels, as happens in the real human brain. Hence deep learning is a statistical method to find acceptably stable paradigms in a very large data set, by imitating our brain and its structure in layers, areas and sectors.
As explained above, it is a mechanism that "mimics" the functioning of the human brain, without processing it.
DL could analyse for the first time non-linear events, such as market volatility, but its real problem was the verification of models: in 2004 Knight Capital lost 440 million US dollars in 45 minutes, because it put into action a DL and financial trading model that had not been tested before.
In 2013, during a computer block of only 13 minutes, Goldman Sachs flooded the U.S. financial market with purchase requests for 800,000 equities. The same week., again for a computer error, the Chinese Everbright Securities bought 4 billion of various shares on the Shanghai market, but without a precise reason.
Between 2012 and 2016, the United States invested 18.2 billion US dollars in Artificial Intelligence, while only 2.6 were invested by China and 850 million US dollars by the United Kingdom in the same period.
The Japanese Government Pension Savings Investment Fund, the world's largest pension fund manager, thinks it can soon replace "human" managers with advanced Artificial Intelligence systems.
BlackRock has just organized an AILab.
In 2017, however, China overtook the United States in terms of AI startups, with 15.2 billion funding.
China now has 68% of AI startups throughout Asia, raising 1.345 billion US dollars on the markets for their take-off.
China has also overtaken the United States in terms of Artificial Intelligence patents over the last five years.
Nevertheless, considered together, the USA and China still account for over 50% of all AI patents worldwide.
China also dominates the market of patents on AI technology vision systems, while deep learning data processing systems are now prey to the big global companies in the sector, namely Microsoft, Google and IBM. Similar Chinese networks are rapidly processing their new "intelligent" data collection systems, also favoured by the fact that the Chinese population is about twice as much as the US population and hence the mass of starting data is huge.
The Chinese intelligence industry zone near Tianjin is already active.
In the end, however, how does Artificial Intelligence change the financial sector?
AI operates above all in the trading of securities and currencies in various fields: algorithmic trading; the composition and optimization of portfolios; validation of investment models; verification of key operations; robo-advising, namely robotic consultancy; the analysis of impact on the markets; the effectiveness of regulations and finally the standard banking evaluations and the analysis of competitors' trading.
Algorithmic trading is a real automatic transaction system – a Machine Learning program that learns the structure of transaction data and then tries to predict what will happen.
Nowadays computers already generate 70% of transactions in financial markets, 65% of transactions in futures markets and 52% of transactions in the public debt securities market.
The issue lies in making transactions at the best possible price, with a very low probability of making mistakes and with the possibility of checking different market conditions simultaneously, as well as avoiding psychological errors or personal inclinations.
In particular, algorithmic trading concerns hedge funds operations and the operations of the most important clients of a bank or Fund.
There are other AI mathematical mechanisms that come into play here.
There is, in fact, signal processing, which operates by filtering data to eliminate disturbing elements and observe the development trends of a market.
There is also market sentiment.
The computer is left completely unaware of the operations in progress, until the specific algorithm is put to work – hence the machine immediately perceives the behaviour of supply and demand.
There is also the news reader, a program that learns to interpret the main social and political phenomena, as well as pattern recognition, an algorithm teaching the machine to learn and react when the markets show characteristics allowing immediate gains.
Another algorithm is available, developed by a private computer company in the USA, which processes millions of "data points" to discover investment models or spontaneous market trends and operates on trillions of financial scenarios, from which it processes the scenarios deemed real.
Here, in fact, 1,800 days of physical trading are reduced to seven minutes.
However, the algorithms developed from evidence work much better than human operators in predicting the future.
Artificial Intelligence works as a prediction generator even in the oldest financial market, namely real estate.
Today, for example, there is an algorithm, developed by a German company, that automatically "extracts" the most important data from the documents usually used to evaluate real estate transactions.
In Singapore, Artificial Intelligence is used to calculate the value of real estate property, with a mix of algorithms and comparative market analysis. Man is not involved at all.
As to corporate governance, there are AI programs that select executives based on their performance, which is analysed very carefully.
What is certainly at work here is the scientist and naive myth of excluding subjectivity, always seen as negative. The program, however, is extremely analytical and full of variables.
Artificial Intelligence is also used in the market of loans and mortgages, where algorithms can be processed from an infinity of data concerning clients (age, work, gender, recurrent diseases, lifestyles, etc.) and are linked to operations – always through an algorithm – which are ordered, without knowing it, from one's own mobile phone or computer.
So far we have focused on Artificial Intelligence algorithms.
But there is also quantum computing (QC), which is currently very active already. Its speed cannot be reached by today's "traditional" computers.
It is a more suitable technology than the others to solve problems and make financial forecasts, because QC operates with really random variables, while the old algorithms simply simulate random variables.
Quantum computing can process several procedures simultaneously, and these "coexistence states" are defined as qubits.
In a scenario analysis, QC can evaluate a potentially infinite set of solutions and results that have been randomly generated.
An extremely powerful machine which, however, cannot determine exactly – as it also happens to slower machines – whether the scenario processed corresponds to human interests (but only to the initial ones known by the machine) or whether the procedure does not change during operations.
COVID-19, major shifts and the relevance of Kondratief 6th Wave
Covid-19 has changed the global strategic equations, it has impacted each part of human life so has it let us to ponder upon the Kondratieff cycles, as with Covid-19 there has started a new debate about sixth wave, which is about the importance of health sector, especially the biotechnology which is crucial for progress of society in future.
Henceforth, the countries that are working on these sectors know that the most important engine for our economic and social development will be health in the 21st century. For example we have USA that focused on these and now has created around 2/3rd of its jobs in health sectors along with that has invested about $3,500 billion on health sector back in 2017. Also a 2008 report said about 4,700 companies all across worked in field of biotechnology whereby 42% were in North America, and 35% in Europe, which depicts these states long-term understanding of the emerging scenario as seen from the emergence of Coronavirus. But then the on the other side if we look into the health structure of underdeveloped states, we can easily conclude that these states will suffer the most if a global health issue emerges, and in the contemporary world it has emerged in the form of COVID-19.
COVID-19 has brought changes in the political and economic arrangement. It has not limited itself to the China from where it has been started but has impacted the whole world. The virus that is itself unseen has shaken the structure, with severe consequences for all states. No matter if it's the USA that is the super power or any small states, the pandemic has divulged the capability and integrity of all in their response to the Covid-19. With some having the capabilities to deal with it, but most lacking in these sectors which resulted in huge loss not only of human life but also of resources. Time has come when the world is criticizing globalization at one hand because globalization is the reason for the spread of COVID-19. This has marked the end of one era with the emergence of a new one.
Mention below are some of the major shifts which Covid-19 has resulted in economic sectors in both the developed and the underdeveloped states, along with the major political shift that has led many to debate about the new structure of world after the crisis would be over.
The Covid-19 that was first reported in China, in November has changed the world completely and resulted in a lot of economic and political changes all across. For example the global economy due to Covid-19 crisis have a setback of $590 trillion. Apart from this many people lost their jobs, the household incomes have reduce, moreover World Bank report say nearly 49 million people will move into extreme poverty because of pandemic. Then World largest real estates are having economic problems, the Tourism industry has declined. An estimate showed the loss of about $1.2 to $3.3 trillion in this area of tourism all over world. Also report of International Air Transport Association predicted a loss of $63-$113billion. Moreover the oil sector also faced problem as it was for the first time that its price has gone negative. Henceforth, it can be predicted that once the pandemic is over the world will have a lot to calculate.
The impact of this crisis is seen in both core and periphery states. In core states like the US and china COVID-19 has brought huge economic impact but along with this also a question of who will act as the world saviour. As Chinese economy is expected to decline by 13% in February also the Belt and toad initiative is at halt, but still apart from the economic problem this pandemic has helped a core state like china to use the situation and move towards the status of Global power. Thus this struggle of Global saviour resulted in US and China at odds with each other. Indeed, COVID-19 has brought political repercussions along with economic consequences. When it comes to Europe the industrial production decline by 17%. Likewise USA is also effected by COVID-19 as by this pandemic about 39 million American have lost their jobs, also US economy seen to decline by 20% so US health sector has been in the eye of analyst for its failure to curtail the coronavirus. Then covid-19 has more devastating impact on peripheral states as there health care facility is not well developed. For example the GDP of Bangladesh fell by 1.1%, then many African states that look for tourism as a source of economy faced a loss of about $50 billion. Also 29 million in Latin America fell into poverty. Though they have been exploited in past but the need of the hour is that the world must help them.
Global dynamics are showing transformation amid coronavirus. The pandemic has shown how China is using its trump cards to transform the contemporary situation in its favour while bolstering its image as the "global saviour". China's emergence from the sick man of Asian to the positing of global saviour has opened the prospect of a tilt in the global status of Hegemon from US towards China. The question is that will the Chinese strategy amid COVID-19 will hinder the prestige of US who instead of acting as the global leader has shown a deterioration in its role in global governance.
The future of China's pre-eminence in the global spectrum has been widened by the pandemic. All of this has been further bolstered by the broad rejection of Trump to engage in Europe and elsewhere. COVID-19 not only emerged as an impetus to shift the global dynamic but has helped China to strengthen its position. In response to the confident play by China, US hasn't come up with any convincing tactics to prevent the increasing role of China in achieving its interest. Recently, a move by Trump administration to withhold US funds of around $400million will surely leave a gap, moreover will be an opportunity for china to bolster its position in WHO. Taking backseat in its global role amid pandemic, then the withdrawal from global treaties, and withholding of funds from WHO shows a pattern which will further create a vacuum for China to take advantage of the prevailing situation.
The current international order set by US will be subject to testation as the changing shifts in the geopolitics have to be catalyzed by the COVID-19. For it is now the right time for us all to ponder the relevance of Kondratieff 6th wave in current scenario of Covid-19. As now the focus has diverted towards the health care system and biotechnology since the world has in current situation saw a blame game between states with few called corona virus as naturally occurring but some regarded it as 'Chinese virus'. This has led to the realization that that warfare scenario has entered into discussion over biotechnology. So after the Covid-19 pandemic, the policy makers of both periphery and core state will work on new technological area which has the Medical technologies, Nanotechnologies, Biotechnologies etc. for the improvement in health sector will be crucial for the progress in future.
Conclusively, the current COVID-19 as a bioweapon has resulted in a clear impetus and will definitely bring a shift in the states attitude towards medical research and the multiple fields of technology in future, this is so because COVID-19 has created a ground for relevance of Kondratieff 6th wave.
How U.S.'s Response to Covid-19 Could Precipitate 2nd Great Depression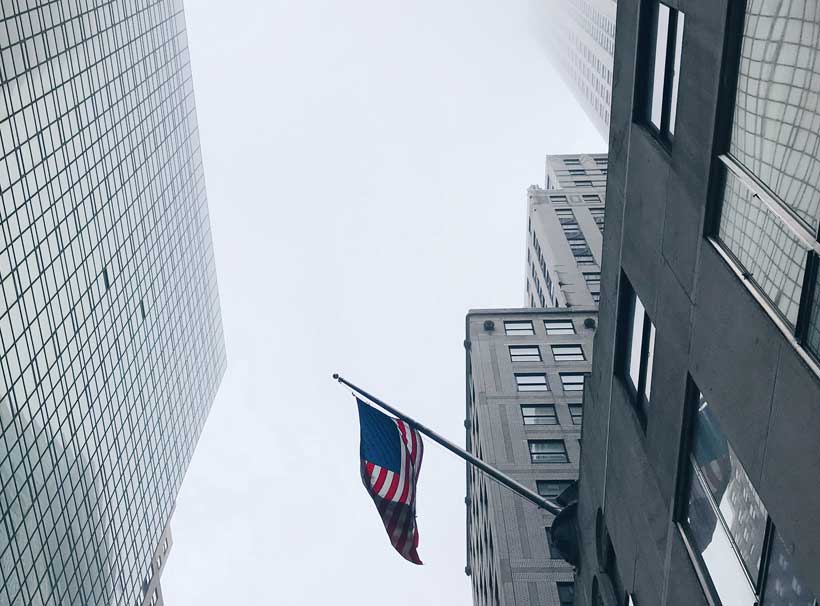 On March 10th of this year, there were 290 daily new U.S. cases of Covid-19 (coronavirus-19).
On March 13th, U.S. President Donald Trump declared a pandemic national emergency, because the number of daily new cases was now suddenly doubling within only three days. However, no lockdown was imposed. The policy-response was instead left to each individual. This is in accord with America's libertarian idelogy. Trump even announced that "he was allowing his health secretary to bypass certain regulations to provide more flexibility to doctors and hospitals responding to the outbreak" — outright reducing, insead of increasing, federal regulations, this being his way to address the matter. That's the libertarian response.
Covid-19 (coronavirus-19) cases started soaring in the U.S., from 600 daily new cases on March 13th, to 25,665 on March 31st. Americans were scared to death, and facemask-usage soared, and independent small businesses started laying people off en-masse. (Restaurants, hair salons, travel agencies, inns, dental offices, etc., were hard-hit.)
Immediately, the alarming rise in new cases halted on April 4th (at 34,480), and the daily new cases remained approximately flat, but slightly downward, from March 31 to June 9th (when it reached bottom at 19,166), but then soared yet again, to 78,615, on July 24th.
But, then, it again declined, so that, on September 8th, it was at only 28,561. This was already returning to around what the new-cases rate had been back on March 31st. So: despite peaking again on July 24th, the rate of daily new cases was little changed between March 31st and September 8th. And, all during that 5-month period, people were coming back to work.
The key immediate and direct economic variable affected by Covid-19 is the unemployment rate. Here, that economic effect is clearly shown:
U.S. unemployment: March 4.4%, April 14.7%, May 13.3%, June 11.1%, July 10.2%, August 8.4%
Though the daily-new-cases rate went down after March 31st and after July 24th, the unemployment rate progressed far more gradually downward after March 31st: the small businesses that had been panicked by the explosion of new cases during March were now gradually re-opening — but they remained very nervous; and, so, unemployment still was almost twice what it had been during March.
Here, that experience will be compared with two Scandinavian countries, starting with Denmark, which declared a pandemic national emergency on March 13th, just when Trump also did. "Starting on 13 March 2020, all people working in non-essential functions in the public sector were ordered to stay home for two weeks." The daily new cases fell from the high of 252 on March 11th, down to the low of 28 on March 15th, but then soared to 390 on April 7th, and gradually declined to 16 (only 16 new cases) on July 9th. Then it peaked back up again, at 373, on August 10th, plunged down to 57 on August 26th, and then soared yet again back up to 243 on September 8th. The new-cases rates were thus irregular, but generally flat. By contrast against the experience in U.S., Denmark's unemployment-rate remained remarkably stable, throughout this entire period:
Denmark: March 4.1, April 5.4, May 5.6, June 5.5, July 5.2
Sweden's Government pursued a far more laissez-faire policy-response ("The government has tried to focus efforts on encouraging the right behaviour and creating social norms rather than mandatory restrictions."), and had vastly worse Covid-19 infection-rates than did the far more socialistic Denmark, and also vastly worse death-rates, both producing results in Sweden more like that of the U.S. policy-response than like that of the Danish policy-response, but far less bad than occurred on the unemployment-rate; and, thus, Sweden showed unemployment-increases which were fairly minor, more like those shown in Denmark:
Sweden: March 7.1, April 8.2, May 9.0, June 9.8, July 8.9
That was nothing like the extreme gyration in:
U.S.: March 4.4%, April 14.7%, May 13.3%, June 11.1%, July 10.2%, August 8.4%
Why was this?
Even though Sweden's policy-effectiveness was more like America's than like Denmark's at keeping down the percentages of the population who became infected, and who died from Covid-19 (i.e., it was not effective), Sweden's policy-effectiveness at keeping down the percentage of the population who became unemployed was more like Denmark's (i.e., it was effective, at that). Unlike America, which has less of a social safety-net than any other industrialized nation does, Sweden had, until recently, one of the most extensive ones, and hasn't yet reduced it down to American levels (which are exceptionally libertarian). Therefore, whereas Swedes know that the Government will be there for them if they become infected, Americans don't; and, so, Americans know that, for them, it will instead be "sink or swim." Make do, or drop dead if you can't — that is the American way. This is why Swedish unemployment wasn't much affected by Covid-19. When a Swede experienced what might be symptoms, that person would want to stay home and wouldn't be so desperate as to continue working even if doing that might infect others. Thus, whereas Sweden's unemployment-rate rose 27% from March to May, America's rose 202% during that same period. Americans were desperate for income, because so many of them were poor, and so many of them had either bad health insurance or none at all. (All other industrialized countries have universal health insurance: 100% of the population insured. Only in America is healthcare a privilege that's available only to people who have the ability to pay for it, instead of a right that is provided to everyone.)
On September 9th, Joe Neel headlined at NPR, "NPR Poll: Financial Pain From Coronavirus Pandemic 'Much, Much Worse' Than Expected", and he reported comprehensively not only from a new NPR poll, but from a new Harvard study, all of which are consistent with what I have predicted (first, here, and then here, and, finally, here), and which seems to me to come down to the following ultimate outcomes, toward which the U.S. is now heading (so, I close my fourth article on this topic, with these likelihoods):
America's lack of the democratic socialism (social safety-net) that's present in countries such as Denmark (and residual vestiges of which haven't yet been dismantled in Sweden and some other countries) will have caused, in the United States, massive laying-off of the workers in small businesses, as a result of which, overwhelmingly more families will be destroyed that are at the bottom of the economic order, largely Black and/or Hispanic families, than that are White and not in poverty. Also as a consequence, overwhelmingly in the United States, poor people will be suffering far more of the infections, and of the deaths, and of the laying-off, and of the soon-to-be-soaring personal bankruptcies and homelessness; and, soon thereafter, soaring small-business bankruptcies, and ultimately then big-business bankruptcies, and then likely megabank direct federal bailouts such as in 2009, which will be followed, in the final phase, by a hyperinflation that might be comparable to what had occurred in Weimar Germany. The ceaselessly increasing suffering at the bottom will ultimately generate a collapse at the top. Presumably, therefore, today's seemingly coronavirus-immune U.S. stock markets, such as the S&P 500, are now basically just mega-investors who are selling to small investors, so as to become enabled, after what will be the biggest economic crash in history, to buy "at pennies on the dollar," the best of what's left, so as to then go forward into the next stage of the capitalist economic cycle, as owning an even higher percentage of the nation's wealth than now is the case. Of course, if that does happen, then America will be even more of a dictatorship than it now is. Post-crash 2021 America will be more like Hitler's Germany, than like FDR's America was.
The Democratic Party's Presidential nominee, Joe Biden, is just as corrupt, and just as racist, as is the Republican nominee, Donald Trump. And just as neoconservative (but targeting Russia, instead of China). Therefore, the upcoming November 3rd elections in the U.S. are almost irrelevant, since both of the candidates are about equally disgusting. America's problems are deeper than just the two stooges that America's aristocracy hires to front for it at the ballot-boxes.
Author's note: first posted at Strategic Culture
Democracy in the doldrums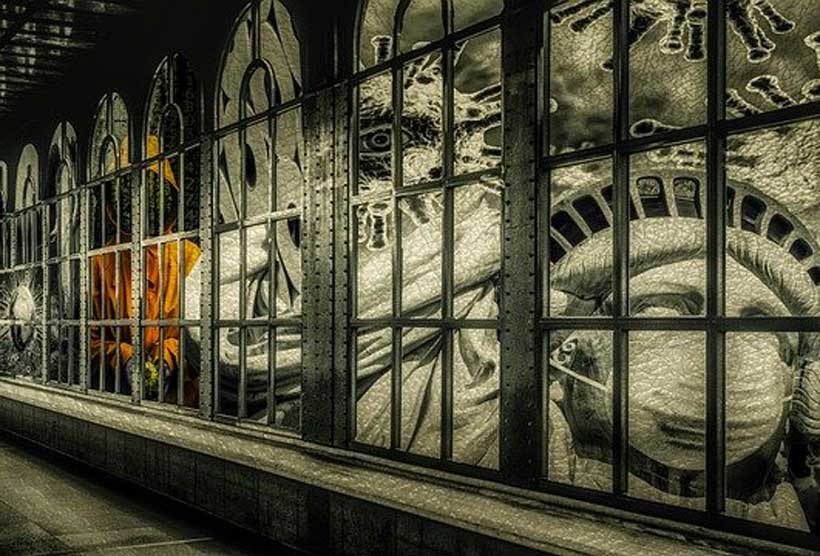 It is clear that during the COVID-19 pandemic times, Democracy has gone pear shaped throughout the world. Power and Political activity are considered as alpha and omega of the modern day democracy.
The Modern state(political authority),which is based on legitimacy and a tool to deliver political, economical and social justice, has been rendering yeoman service to
corporates, both domestic and foreign. The ruling dispensations all around the globe have resorted to authoritarianism under the guise of health emergency. In addition, the topsy turvy of Democracy, through excessive centralisation and the iron curtain imposed on political activities during this pandemic, has left minimal space to raise the concerns of the urban poor. The pandemic, a bolt from the blue, has caught our health systems off guard. In India, the labour class has caught between the devil and the deep sea, thanks to the recent twin moves of the central government, privatization and the helter-skelter lockdown. The pernicious effects of the lockdown are yet to hit the masses. Seemingly, the rudderless policies of central government have created enough space to further pauperization of masses, mostly have-nots.
Now, the federal governments of third world countries have to walk on razor edge by meeting the fiscal deficit targets on one hand and by connecting the welfare dots on the other.It is not surprising to say that the big corporates are making good fortunes with the relaxation of tax rates and new labour codes. As unemployment is hanging like the sword of domacles over the working class, the corporate class would expect this surplus labour to be at their beck and call.The early warnings of intelligentsia on the consequences of disastrous lockdown were remained as the voices crying in the wilderness. The ruling elite has been trying to enshroud the general despondency among the civic force by shifting the propaganda machinery to sensitive elements like religion, hyper nationalism and sloganeering-not to mention self aggrandizement.
Neo-liberalism and corporatisation
The diktats of the world bank and the IMF(International monetary fund) on the third world nations like pruning the subsidies, roll back of welfare measures and the abatement of labour laws as an essential sina qua non for any sort of relief package during the crisis of BOP(Balance of payments) have left labour class of the thrid world nations in quandary. The US with the support of the WTO( World Trade Organization)had exhorted all these countries to provide untrammeled access its products. Apparently, the aims and paths of federal governments of these nations ,the WTO and the IMF are congruent with regard to free trade and the globalization of capital. The lawful protections for the working class under the labour laws have proved disastrous for the interests of the capitalist class and being viewed as shackles for the exploitation. The decades-long struggle to retain these labour rights in independent nation states has been ending in smoke due to weakened trade unions and the decline of social capital. The time has come to fight tenaciously and move heaven and earth to restore their rights which are otherwise go to the dogs. When the market space is being dominated by Monopoly or Duopoly or Tripoly, the free and fair competition which the unhindered market guarantee is an absolute sham. Extolling the virtues of Neo-liberalism, the modern nation states have centred their development agenda in and around urban centres. Economically, in the post-liberal era of India, the upward mobility is largely confined to a few sections of the urban middle class.
Welfare economics
It is wrong to mention that welfare economics is based on "Rob Peter to pay paul principle" when Peter has direct access to resources(natural, political, economical and social) vis-a-vis Paul. It is not the Peter but the Paul who is running from the pillar to post in search of opportunities. The notion of political equality of liberal ideological stream revolves around freedom and liberty of an individual and overlooks the core elements of equality like social and economical justice. The central governments all over the world have successfully repudiated the pro-poor agenda and this volte face from welfare state to pro-capitalist state has pushed the labour class out of the frying pan into the fire.
Nexus between political class and biggies
The unholy nexus between the political class and corporates has been riding roughshod over the interests of poor. This alliance behooves the political class to safeguard the vested interests of corporate bigwigs. It is apposite to mention that representative democracy has been metamorphosing into a turncoat democracy. Back in the day, Politicians were known for their erudition, statesmanship and uncompromising ideological commitment. On the contrary, present day representatives are turning into snollygosters for their personal gains. There are several voluminous reports from different corners on rising economical disparities in the post-liberal era on which no political party is keen to act upon. As Michael Jackson, king of pop, penned in one of his famous tracks "All I want to say is that they don't really care about us"-the lyrics are still relevant in this pandemic times.
Globalization and dependency
The South Asian nations have started their LPG (Liberalisation, privatization and Globalization) path at the same time, with the exception of Sri Lanka which had opened its economy by fits and starts.They had adjusted their economical apparatus with a new global integration process at a time when the global economical architecture was dominated by unipolar power, the US.
The lopsided globalization process has been converting many third world countries as dependents and in some cases almost to a level of aid recipients upon the erstwhile colonial powers or the US. Under the banner of global integration, all these nations were dragged into this complex whole, in most of the cases through persuasion. In the name of free trade, the Western powers have been bleeding these nations white of their resources. The asymmetrical globalization has also challenged the sovereignty of these nations while the same has remained intact in case of developed nations. The US has been playing a rigged game of globalization under the auspices of the WTO, the world bank and other agencies. The time has come for these players to bury their hatchet and rise as a one voice to have a just order at the international sphere.