Recent years have seen breakthroughs in neural network technology: computers can now beat any living person at the most complex game invented by humankind, as well as imitate human voices and faces (both real and non-existent) in a deceptively realistic manner. Is this a victory for artificial intelligence over human intelligence? And if not, what else do researchers and developers need to achieve to make the winners in the AI race the "kings of the world?"
Background
Over the last 60 years, artificial intelligence (AI) has been the subject of much discussion among researchers representing different approaches and schools of thought. One of the crucial reasons for this is that there is no unified definition of what constitutes AI, with differences persisting even now. This means that any objective assessment of the current state and prospects of AI, and its crucial areas of research, in particular, will be intricately linked with the subjective philosophical views of researchers and the practical experience of developers.
In recent years, the term "general intelligence," meaning the ability to solve cognitive problems in general terms, adapting to the environment through learning, minimizing risks and optimizing the losses in achieving goals, has gained currency among researchers and developers. This led to the concept of artificial general intelligence (AGI), potentially vested not in a human, but a cybernetic system of sufficient computational power. Many refer to this kind of intelligence as "strong AI," as opposed to "weak AI," which has become a mundane topic in recent years.
As applied AI technology has developed over the last 60 years, we can see how many practical applications – knowledge bases, expert systems, image recognition systems, prediction systems, tracking and control systems for various technological processes – are no longer viewed as examples of AI and have become part of "ordinary technology." The bar for what constitutes AI rises accordingly, and today it is the hypothetical "general intelligence," human-level intelligence or "strong AI," that is assumed to be the "real thing" in most discussions. Technologies that are already being used are broken down into knowledge engineering, data science or specific areas of "narrow AI" that combine elements of different AI approaches with specialized humanities or mathematical disciplines, such as stock market or weather forecasting, speech and text recognition and language processing.
Different schools of research, each working within their own paradigms, also have differing interpretations of the spheres of application, goals, definitions and prospects of AI, and are often dismissive of alternative approaches. However, there has been a kind of synergistic convergence of various approaches in recent years, and researchers and developers are increasingly turning to hybrid models and methodologies, coming up with different combinations.
Since the dawn of AI, two approaches to AI have been the most popular. The first, "symbolic" approach, assumes that the roots of AI lie in philosophy, logic and mathematics and operate according to logical rules, sign and symbolic systems, interpreted in terms of the conscious human cognitive process. The second approach (biological in nature), referred to as connectionist, neural-network, neuromorphic, associative or subsymbolic, is based on reproducing the physical structures and processes of the human brain identified through neurophysiological research. The two approaches have evolved over 60 years, steadily becoming closer to each other. For instance, logical inference systems based on Boolean algebra have transformed into fuzzy logic or probabilistic programming, reproducing network architectures akin to neural networks that evolved within the neuromorphic approach. On the other hand, methods based on "artificial neural networks" are very far from reproducing the functions of actual biological neural networks and rely more on mathematical methods from linear algebra and tensor calculus.
Are There "Holes" in Neural Networks?
In the last decade, it was the connectionist, or subsymbolic, approach that brought about explosive progress in applying machine learning methods to a wide range of tasks. Examples include both traditional statistical methodologies, like logistical regression, and more recent achievements in artificial neural network modelling, like deep learning and reinforcement learning. The most significant breakthrough of the last decade was brought about not so much by new ideas as by the accumulation of a critical mass of tagged datasets, the low cost of storing massive volumes of training samples and, most importantly, the sharp decline of computational costs, including the possibility of using specialized, relatively cheap hardware for neural network modelling. The breakthrough was brought about by a combination of these factors that made it possible to train and configure neural network algorithms to make a quantitative leap, as well as to provide a cost-effective solution to a broad range of applied problems relating to recognition, classification and prediction. The biggest successes here have been brought about by systems based on "deep learning" networks that build on the idea of the "perceptron" suggested 60 years ago by Frank Rosenblatt. However, achievements in the use of neural networks also uncovered a range of problems that cannot be solved using existing neural network methods.
First, any classic neural network model, whatever amount of data it is trained on and however precise it is in its predictions, is still a black box that does not provide any explanation of why a given decision was made, let alone disclose the structure and content of the knowledge it has acquired in the course of its training. This rules out the use of neural networks in contexts where explainability is required for legal or security reasons. For example, a decision to refuse a loan or to carry out a dangerous surgical procedure needs to be justified for legal purposes, and in the event that a neural network launches a missile at a civilian plane, the causes of this decision need to be identifiable if we want to correct it and prevent future occurrences.
Second, attempts to understand the nature of modern neural networks have demonstrated their weak ability to generalize. Neural networks remember isolated, often random, details of the samples they were exposed to during training and make decisions based on those details and not on a real general grasp of the object represented in the sample set. For instance, a neural network that was trained to recognize elephants and whales using sets of standard photos will see a stranded whale as an elephant and an elephant splashing around in the surf as a whale. Neural networks are good at remembering situations in similar contexts, but they lack the capacity to understand situations and cannot extrapolate the accumulated knowledge to situations in unusual settings.
Third, neural network models are random, fragmentary and opaque, which allows hackers to find ways of compromising applications based on these models by means of adversarial attacks. For example, a security system trained to identify people in a video stream can be confused when it sees a person in unusually colourful clothing. If this person is shoplifting, the system may not be able to distinguish them from shelves containing equally colourful items. While the brain structures underlying human vision are prone to so-called optical illusions, this problem acquires a more dramatic scale with modern neural networks: there are known cases where replacing an image with noise leads to the recognition of an object that is not there, or replacing one pixel in an image makes the network mistake the object for something else.
Fourth, the inadequacy of the information capacity and parameters of the neural network to the image of the world it is shown during training and operation can lead to the practical problem of catastrophic forgetting. This is seen when a system that had first been trained to identify situations in a set of contexts and then fine-tuned to recognize them in a new set of contexts may lose the ability to recognize them in the old set. For instance, a neural machine vision system initially trained to recognize pedestrians in an urban environment may be unable to identify dogs and cows in a rural setting, but additional training to recognize cows and dogs can make the model forget how to identify pedestrians, or start confusing them with small roadside trees.
Growth Potential?
The expert community sees a number of fundamental problems that need to be solved before a "general," or "strong," AI is possible. In particular, as demonstrated by the biggest annual AI conference held in Macao, "explainable AI" and "transfer learning" are simply necessary in some cases, such as defence, security, healthcare and finance. Many leading researchers also think that mastering these two areas will be the key to creating a "general," or "strong," AI.
Explainable AI allows for human beings (the user of the AI system) to understand the reasons why a system makes decisions and approve them if they are correct, or rework or fine-tune the system if they are not. This can be achieved by presenting data in an appropriate (explainable) manner or by using methods that allow this knowledge to be extracted with regard to specific precedents or the subject area as a whole. In a broader sense, explainable AI also refers to the capacity of a system to store, or at least present its knowledge in a human-understandable and human-verifiable form. The latter can be crucial when the cost of an error is too high for it only to be explainable post factum. And here we come to the possibility of extracting knowledge from the system, either to verify it or to feed it into another system.
Transfer learning is the possibility of transferring knowledge between different AI systems, as well as between man and machine so that the knowledge possessed by a human expert or accumulated by an individual system can be fed into a different system for use and fine-tuning. Theoretically speaking, this is necessary because the transfer of knowledge is only fundamentally possible when universal laws and rules can be abstracted from the system's individual experience. Practically speaking, it is the prerequisite for making AI applications that will not learn by trial and error or through the use of a "training set," but can be initialized with a base of expert-derived knowledge and rules – when the cost of an error is too high or when the training sample is too small.
How to Get the Best of Both Worlds?
There is currently no consensus on how to make an artificial general intelligence that is capable of solving the abovementioned problems or is based on technologies that could solve them.
One of the most promising approaches is probabilistic programming, which is a modern development of symbolic AI. In probabilistic programming, knowledge takes the form of algorithms and source, and target data is not represented by values of variables but by a probabilistic distribution of all possible values. Alexei Potapov, a leading Russian expert on artificial general intelligence, thinks that this area is now in a state that deep learning technology was in about ten years ago, so we can expect breakthroughs in the coming years.
Another promising "symbolic" area is Evgenii Vityaev's semantic probabilistic modelling, which makes it possible to build explainable predictive models based on information represented as semantic networks with probabilistic inference based on Pyotr Anokhin's theory of functional systems.
One of the most widely discussed ways to achieve this is through so-called neuro-symbolic integration – an attempt to get the best of both worlds by combining the learning capabilities of subsymbolic deep neural networks (which have already proven their worth) with the explainability of symbolic probabilistic modelling and programming (which hold significant promise). In addition to the technological considerations mentioned above, this area merits close attention from a cognitive psychology standpoint. As viewed by Daniel Kahneman, human thought can be construed as the interaction of two distinct but complementary systems: System 1 thinking is fast, unconscious, intuitive, unexplainable thinking, whereas System 2 thinking is slow, conscious, logical and explainable. System 1 provides for the effective performance of run-of-the-mill tasks and the recognition of familiar situations. In contrast, System 2 processes new information and makes sure we can adapt to new conditions by controlling and adapting the learning process of the first system. Systems of the first kind, as represented by neural networks, are already reaching Gartner's so-called plateau of productivity in a variety of applications. But working applications based on systems of the second kind – not to mention hybrid neuro-symbolic systems which the most prominent industry players have only started to explore – have yet to be created.
This year, Russian researchers, entrepreneurs and government officials who are interested in developing artificial general intelligence have a unique opportunity to attend the first AGI-2020 international conference in St. Petersburg in late June 2020, where they can learn about all the latest developments in the field from the world's leading experts.
From our partner RIAC
China beats the USA in Artificial Intelligence and international awards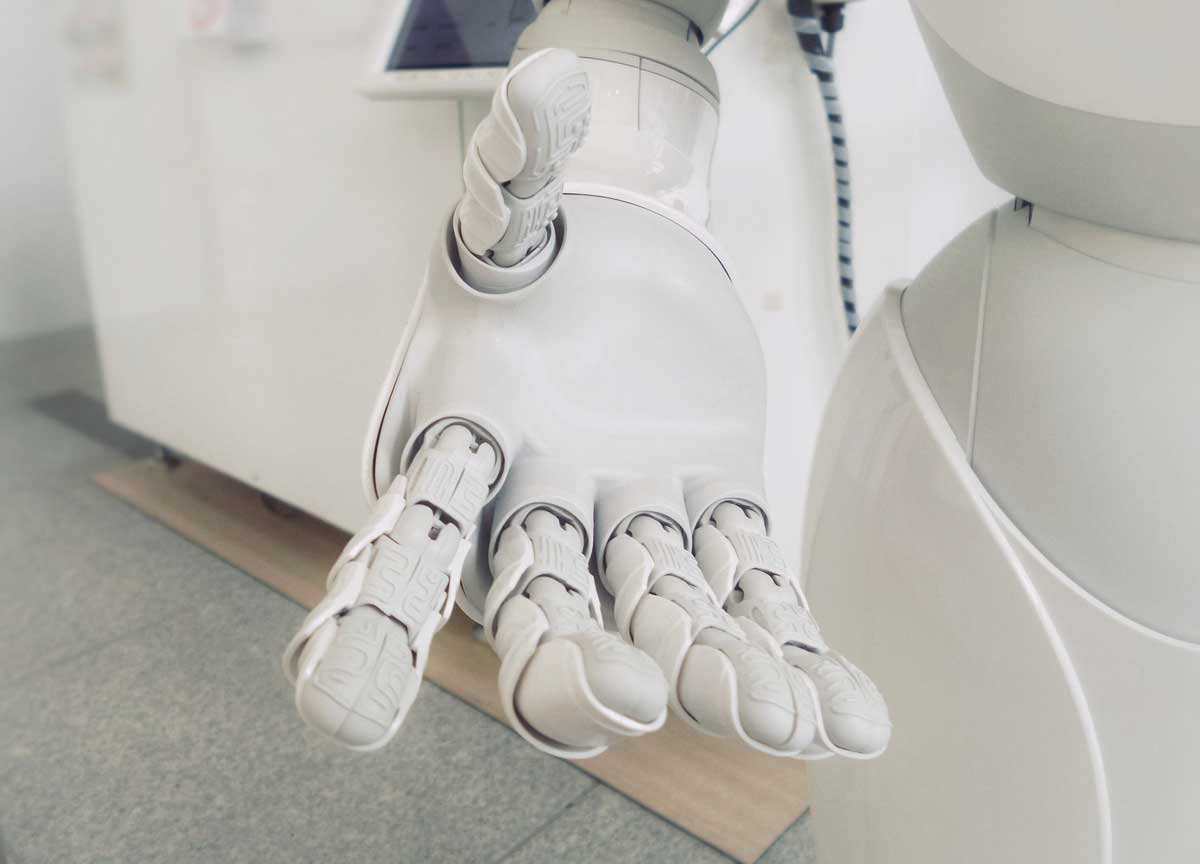 The incoming US Secretary of the Air Force said that China was winning the battle of Artificial Intelligence over the United States. He admitted that China would soon defeat the United States in this high-tech field.
Although the Secretary of the Air Force appointed by President Joe Biden has not yet taken office, he publicly replied to the biggest recent controversy in US political and military circles: the Air Force Chief Software Officer, Nicholas Chaillan, who resigned on October 11 last, said that China had already overtaken the United States and won the battle of Artificial Intelligence against it.
Kendall III said he agreed with the statement made by Chaillan. Nicholas Chaillan told the media that the United States not only made slow progress in the field of Artificial Intelligence, but that the said progress was also limited by various rules. China is already far ahead. Kendall III did not contradict Chaillan as some people did, but offered to invite the former employee to continue participating in the relevant discussions.
US Air Force spokesman Lieutenant Colonel Justin Brockhoff announced: 'Secretary Kendall thanked Chaillan for his contribution to the Air Force. The two discussed the suggestions made by Chaillan for the future development of the DOD software. Secretary Kendall and Chaillan reserved the possibility of future discussions."
Artificial Intelligence is currently a highly competitive field in Chinese and US science and technology circles. Its uses include the design of computer technologies that can think and act like humans to perform various complex tasks. Both the People's Republic of China and the United States of America compete for dominance in this field.
Artificial Intelligence technology has penetrated all areas of each country's corporate and national security sectors and is used to plan, design and implement specific actions for complex affairs.
Chaillan had previously told the media that after Kendall had contacted him personally and confidently, he agreed to serve as an unpaid consultant for the Department of Defense. Chaillan believes that Kendall's connection demonstrates that the Secretary is determined to make changes to support the US government to excel once again in the competition for Artificial Intelligence.
Chaillan said: "The facts are very simple. Kendall contacted me soon after I had announced my resignation, and most experts and managers would not have been interested in me and would not have continued to work hard to remedy this handicap. This meant to me that Kendall really wanted to do something".
There is no specific information yet on whether the US federal government will respond positively and quickly to Chaillan's warning.
Chaillan said he was willing to attend the hearings held by Congress, but hoped that some of the hearings would not remain confidential so that the public could hear his views.
Some experts outside the US Administration said that the issue of who would win the Artificial Intelligence competition was still unresolved. Jim Waldo, an IT scientist and Chief Technology Officer at Harvard University, said he was not as pessimistic as Chaillan about the US chances in the Artificial Intelligence battle against the People's Republic of China. Waldo pointed out that most of the US investment in technological innovation came from private companies, rather than government-funded university research.
Waldo wrote in an email: "The idea that this research will be driven by the military is a bit ridiculous…. The Department of Defence, however, should enhance the use of this technology and government funding should also increase to encourage an open development of the sector. We have not failed yet, but if we do not invest in the future it will end badly."
Some media reports also pointed out that, in fact, Chaillan's original statement was that if the United States did not increase investment and make plans and projects advance, it would lose in the field of Artificial Intelligence. His speech, emphasised by third parties, has become a further hotly debated topic in US politics. Some Republicans use it as an argument against Biden's Administration, and other members of the US military forces are quick to exploit it to ask for more government funding.
Over and above the controversy and disappointment prevailing in the United States, the news has gone around the world. Reuters reported: "China has won the Artificial Intelligence battle with the United States and is on its way to global domination thanks to its technological advances, as the former Pentagon Chief Software Officer told the Financial Times".
Furthermore, the British news agency reported other serious statements by Chaillan: "We have no chance of fighting China in 15 to 20 years. Right now, it is already a done deal; in my opinion it is already over. […] Whether it takes a war or not is something of an anecdote".
"China is destined to dominate the future of the world, controlling everything from media storytelling to geopolitics," he said.
Chaillan blamed slow innovation and the reluctance of US companies, such as Google, to work with the State on Artificial Intelligence, as well as extensive ethical debates on technology.
Google, instead, was not immediately available for comments outside of business hours.
As Chaillan said, Chinese companies are obliged to work with their government and are making "massive investment" in Artificial Intelligence without regard to ethics. Indeed, the so-called ethics would be respect for privacy which, as demonstrated in my article of October 7 (https://formiche.net/2021/10/internet-privacy-whatsappa-facebook/), is just a chimera.
He said that the US cyber defences in some government departments are at "kindergarten level".
On October 10 – the same day on which Chaillan made his statements – the People's Republic of China published a scheme to promote nationwide standardised development in its quest for high-quality development and modernisation.
The document – published jointly by the General Offices of the Central Committee of the Communist Party of China and the State Council – provides details about the measures to ensure that the country achieves its long-term development goals until 2035.
With the improvements to be made to the standardised management system, a government- and market-driven, business-oriented development model, characterised by mass participation, openness and integration, will take shape in China by 2035.
As noted in the document, by 2025 reforms will be made to the standardisation work. Both the government and the market will contribute to the standard-setting process. All economic sectors will be covered by industry standards, and international cooperation on standardisation work will be widely deepened.
Echoes of the statements made by Chaillan and the recent Chinese successes have recently led some of Wall Street's biggest names to say that China's economic prospects "look brighter than ever". China is "too big to ignore", as recently reported by The New York Times.
Indeed, fully understanding and correctly forecasting the Chinese economy has always been a topic to which the world pays great attention.
During China's economic take-off in recent decades, rumours predicting China's collapse have been almost absent. The Chinese economy, however, continues to grow and improve, and its development record has been unquestionably impressive. Those who often spoke ill of the Chinese market were often contradicted by reality.
Actions speak louder than words. China has its own way of developing its economy and has gained valuable experience over the years. If the Western economic and political communities still try to interpret the Chinese economy without thinking outside the old box, or give up their preconceived idea, the Chinese economy will continue to be a myth for them.
In view of making its economy grow effectively, China has been able to maintain consistency and adapt to change.
While the world is going through transformations rarely seen in a century and, at the same time, is grappling with the Covid-19 pandemic, China has not only kept its macroeconomic policies stable, but has also prepared to build a new development model and promote quality development.
As a result, China was the only major economy in the world that recorded positive growth last year and its economy grew by 12.7% in the first half of this year. These results demonstrated the strong resilience of the Chinese economy and injected confidence into the global economic recovery.
China has also been willing to use policy instruments to push forward reforms, stimulate innovation and give new momentum to development.
China has continuously improved its scientific and technological innovation ability, optimised government services and stabilised industrial supply chains so that the real economy could be better served.
As commented in an article published by Singapore's leading daily Lianhe Zaobao earlier this year, "China is focused on doing its job. This is not only the right choice, but also the source of strength for China to continue resisting pressure".
In this highly interconnected world, China believes that playing the "zero-sum game" is not in the interest of the international community. China has always been firmly committed to openness and cooperation and has always tried to promote its own development by stimulating the common development of the entire planet.
Although economic globalisation has been put to a hard test, China has continued to join with others around the world to build an open global economy, with an even stronger commitment to openness.
It has implemented the Foreign Investment Law, further opened up its financial sector in an orderly way, and created platforms such as China International Import Expo and China International Fair for Trade in Services to share its development opportunities with everybody.
More importantly, the Belt and Road Initiative-Silk Road-has been increasingly seen everywhere as a path to prosperity, innovation, health and green development.
All over the world, there are currently ever more people who have begun to deeply recognise that China's vigorous economic development has a positive meaning for the global economy, and it is unpopular to play the game based on the theories of "decoupling" and "China's threat".
As long as in the West there are those who are still obsessed with a downward view of the future of China's economy, and rely on their old way of thinking and deep ideological bias, they will be proved wrong again and again.
U.S. Sanctions Push Huawei to Re-Invent Itself and Look Far into the Future
There is no doubt that the return of Huawei's CFO Meng Wanzhou to Beijing marks a historic event for the entire country that made every Chinese person incredibly proud, especially bearing in mind its timing, as the National Day celebrations took place on October 1.
"Where there is a five-star red flag, there is a beacon of faith. If faith has a color, it must be China red," Ms. Meng said to the cheering crowd at Shenzhen airport after returning home from Canada. She also added that "All the frustration and difficulties, gratitude and emotion, steadfastness and responsibility will transform into momentum for moving us forward, into courage for our all-out fight."
Regardless of how encouraging the Chinese tech giant heiress's words may sound, the fact remains that the company remains a target of U.S. prosecution and sanctions—something that is not about to change anytime soon.
When the Sanctions Bite
It was former U.S. President Donald Trump who in May 2019 signed an order that allowed the then-Commerce Secretary Wilbur Ross to halt any transactions concerning information or communications technology "posing an unacceptable risk" to the country's national security. As a result, the same month, Huawei and its non-U.S. affiliates were added to the Bureau of Industry and Security Entity List, which meant that any American companies wishing to sell or transfer technology to the company would have to obtain a licence issued by the BIS.
In May 2020, the U.S. Department of Commerce decided to expand the FPDP Rule by restricting the Chinese tech giant from acquiring foreign-made semiconductors produced or developed from certain U.S. technology or software and went even further in August the same year by issuing the Final Rule that prohibits the re-export, export from abroad or transfer (in-country) of (i) certain "foreign-produced items" controlled under the amended footnote 1 to the Entity List ("New Footnote 1") when there is (ii) "knowledge" of certain circumstances, the scope of which were also expanded.
Moreover, the decision also removed the Temporary General License ("TGL") previously authorizing certain transactions with Huawei and added thirty-eight additional affiliates of the Chinese company to the Entity List.
In these particular circumstances, despite the initial predictions made by Bloomberg early in 2020 that Trump's decision to blacklist Huawei fails to stop its growth, the current reality seems to be slightly changing for once—and briefly—the world's largest smartphone vendor.
The impact of the U.S. sanctions has already resulted in a drop in sales in the smartphone business by more than 47% in the first half of 2021, and the total revenue fell by almost 30% if we compare it with the same period in 2020. As is estimated by rotating Chairman Eric Xu, the company's revenue concerning its smartphone sales will drop by at least $30-40 billion this year.
For the record, Huawei's smartphone sales accounted for $50 billion in revenue last year. The company has generated $49.57 billion in revenue in total so far, which is said to be the most significant drop in its history.
In Search of Alternative Income Streams
Despite finding itself in dire straits, the company is in constant search for new sources of income with a recent decision to charge patent royalties from other smartphone makers for the use of its 5G technologies, with a "per unit royalty cap" at $2.50 for every multimode mobile device capable of connections to 5G and previous generations of mobile networks. Huawei's price is lower than the one charged by Nokia ($3.58 per device) and Ericsson ($2.50-$5 per device).
Notably, according to data from the intellectual property research organization GreyB, Huawei has 3,007 declared 5G patent families and over 130,000 5G active patents worldwide, making the Chinese company the largest patent holder globally.
Jason Ding, who is head of Huawei's intellectual property rights department, informed early this year that the company would collect about $1.2-$1.3 billion in revenue from patent licensing between 2019 and 2021. But royalties will not be the only revenue source for the company.
Investing in the Future: Cloud Services and Smart Cars
Apart from digitizing native companies in sectors like coal mining and port operations that increased its revenue by 23% last year and 18% in the first part of 2021, Huawei looks far into the future, slowly steering away from its dependency on foreign chip supplies by setting its sight on cloud services and software for smart cars.
Seizing an opportunity to improve the currently not-so-perfect cloud service environment, the Chinese tech giant is swiftly moving to have its share in the sector by creating new cloud services targeting companies and government departments. For this purpose, it plans to inject $100 million over three years' period into SMEs to expand on Huawei Cloud.
As of today, Huawei's cloud business is said to grow by 116% in the first quarter of 2021, with a 20% share of a $6 billion market in China, as Canalys reports.
"Huawei Cloud's results have been boosted by Internet customers and government projects, as well as key wins in the automotive sector. It is a growing part of Huawei's overall business," said a chief analyst at the company, Matthew Ball. He also added that although 90% of this business is based in China, Huawei Cloud has a more substantial footprint in Latin America and Europe, the Middle East and Africa as compared with Alibaba Cloud and Tencent Cloud.
Another area where Huawei is trying its luck is electric and autonomous vehicles, where the company is planning to invest $1 billion alone this year. Although the company has repeatedly made it clear that it is unwilling to build cars, Huawei wants to "help the car connect" and "make it more intelligent," as its official noted.
While during the 2021 Shanghai Auto Show, Huawei and Arcfox Polar Fox released a brand new Polar Fox Alpha S Huawei Hi and China's GAC revealed a plan to roll out a car with the Chinese tech company after 2024, Huawei is already selling the Cyrus SF5, a smart Chinese car from Chongqing Xiaokang, equipped with Huawei DriveONE electric drive system, from its experience store for the first time in the company's history. What's more, the car is also on sale online.
R&D and International Talent as Crucial Ingredients to Become Tech Pioneer
There is a visible emphasis put on investing in high-quality research and development to innovate both in Huawei and China as a whole.
According to the company's data, the Chinese technology giant invested $19.3 billion in R&D in 2019, which accounted for 13.9% of its total business revenue and $22 billion last year, which was around 16% of its revenue. Interestingly, if Huawei was treated as a provincial administrative region, its R&D expenditure would rank seventh nationwide.
As reported by China's National Bureau of Statistics, the total R&D spending in China last year was 2.44 trillion yuan, up 10.6% year-on-year growth, and 2.21 trillion yuan in 2019, with 12.3% year-on-year growth.
As far as activities are concerned, the most were spent on experimental development in 2020 (2.02 trillion yuan, which is 82.7% of total spending), applied research (275.72 billion yuan, which gives 11.3%) and basic research (146.7 billion yuan, accounting for 6%). While the most money was spent by enterprises (1.87 trillion yuan, which gives up 10.4% year-on-year), governmental research institutions spent 340.88 billion yuan (up 10.6% year-on-year), and universities and colleges spent 188.25 billion yuan (up 4.8% year-on-year).
As far as industries go, it is also worth mentioning that high-tech manufacturing spending accounted for 464.91 billion yuan, with equipment manufacturing standing at 913.03 billion yuan. The state science and tech spending accounted for 1.01 trillion yuan, which is 0.06 trillion yuan less than in 2019.
As Huawei raises the budget for overseas R&D, the company also plans to invest human resources by attracting the brightest foreign minds into its business, which is in some way a by-product of the Trump-era visa limitations imposed on Chinese students.
So far, concentrating on bringing Chinese talent educated abroad, Huawei is determined to broader its talent pool by "tall noses," as the mainland Chinese sometimes refer to people of non-Chinese origin.
"Now we need to focus on bringing in talent with 'tall noses' and allocate a bigger budget for our overseas research centres," said the company's founder Ren Zhengfei in a speech made in August. "We need to turn Huawei's research center in North America into a talent recruitment hub," Ren added.
While Huawei wants to scout for those who have experience working in the U.S. and Europe, it wants to meet the salary standards comparable to the U.S. market to make their offer attractive enough.
What seems to be extraordinary and crucial by looking at China through Huawei lens is that it is, to the detriment of its critics, indeed opening to the outside world by aiming at replenishing all facets of its business.
"We need to further liberate our thoughts and open our arms to welcome the best talent in the world," to quote Ren, in an attempt to help the company become more assimilated in overseas markets as a global enterprise "in three to five years".
The Chinese tech giant aims to attract international talent to its new 1.6 million square meter research campus in Qingpu, Shanghai, which will house 30,000 to 40,000 research staff primarily concerned with developing handset and IoT chips. The Google-like campus is said to be completed in 2023.
The best sign of Huawei's slow embrace of the "start-up" mentality, as the company's head of research and development in the UK, Henk Koopmans, put it, is the acquiring of the Center for Integrated Photonics based in Ipswich (UK) in 2012, which has recently developed a laser on a chip that can direct light into a fibre-optic cable.
This breakthrough discovery, in creating an alternative to the mainstream silicon-based semiconductors, provides Huawei with its product based on Indium Phosphide technology to create a situation where the company no longer needs to rely on the U.S. know-how.
As for high-profile foreign recruitments, Huawei has recently managed to hire a renowned French mathematician Laurent Lafforgue, a winner of the 2002 Fields Medal, dubbed as the Nobel Prize of mathematics, who will work at the company's research center in Paris, and appointed the former head of BBC news programmes Gavin Allen as its "executive editor in chief" to improve its messaging strategy in the West.
According to Huawei's annual report published in 2020, the Shenzhen-based company had 197,000 employees worldwide, including employees from 162 different countries and regions. Moreover, it increased its headcount by 3,000 people between the end of 2019 and 2020, with 53.4% of its employees in the R&D sector.
The main objective of the developments mentioned above is to "lead the world" in both 5G and 6G to dominate global standards of the future.
"We will not only lead the world in 5G, more importantly, we will aim to lead the world in wider domains," said Huawei's Ren Zhengfei in August. "We research 6G as a precaution, to seize the patent front, to make sure that when 6G one day really comes into use, we will not depend on others," Ren added.
Discussing the potential uses of 6G technology, Huawei's CEO told his employees that it "might be able to detect and sense" beyond higher data transmission capabilities in the current technologies, with a potential to be utilized in healthcare and surveillance.
Does the U.S. Strategy Towards Huawei Work?
As we can see, the Chinese tech giant has not only proved to be resilient through the years of being threatened by the harmful U.S. sanctions, but it also has made significant steps to become independent and, therefore, entirely out of Washington's punishment reach.
Although under the intense pressure from the Republicans the U.S. Commerce Secretary Gina Raimondo promised that the Biden administration will take further steps against Huawei if need be, it seems that there is nothing much that the U.S. can do to stop the Chinese company from moving ahead without any U.S. permission to develop in the sectors of the future, while still making a crucial contribution to the existing ones.
At the same time, continuing with the Trump-era policies aimed at Huawei is not only hurting American companies but, according to a report from the National Foundation for American Policy published in August 2021, it also "might deal a significant blow to innovation and scientific research" in the country.
"Restricting Huawei from doing business in the U.S. will not make the U.S. more secure or stronger; instead, this will only serve to limit the U.S. to inferior yet more expensive alternatives, leaving the U.S. lagging behind in 5G deployment, and eventually harming the interests of U.S. companies and consumers," Huawei said in, what now appears to be, prophetic statement to CNBC in 2019.
On that note, perhaps instead of making meaningless promises to the Republicans that the Biden administration "wouldn't be soft" on the Chinese tech giant, Raimondo would make the U.S. better off by engaging with Huawei, or at least rethinking the current policies, which visibly are not bringing the desired results, yet effectively working to undermine the U.S. national interest in the long run.
From our partner RIAC
The so-called privacy on the Internet
At the beginning of last June, 8.4 billion stolen passwords were made public around the world. This large collection – made available to everyone – is named "RockYou2021" and is stored in a text file measuring 100 GB.
On October 4, WhatsApp, Facebook and Instagram were blocked and hence all sensitive data was logically copied upon the initiative of skilled hackers, of whom our planet can boast anonymous categories of them with superior and exceptional abilities that care little about prime numbers.
At the same time, when we connect with thousands of multilingual copy-and-paste websites, they come up come up with a pathetic piece of software that begins with the phrase "We care about your privacy". And in Italy where "amore" (love) has always rhymed with "cuore" (heart), some people think that users – while reading this – take out their handkerchiefs to wipe away the tears of emotion because there is someone who lovingly thinks of them, not realising that, instead, it is tears of laughter.
Others say that there are laws to protect the few naive and gullible users, but they forget a proverb and a key to political thinking. The proverb is: "every law has its loophole" and the key is: "laws are a superstructure".
Hence many people are curious to know whether the advertising of the Internet giants respects confidentiality – commonly known with the barbarism privacy – and whether the establishment protects them from the many bad hackers.
It is in the interest of the advertising by Internet giants (the establishment) to use each user's privacy, such as monitoring the chat history (primarily WhatsApp) or the content of calls, because the methods and means to do so exist. Just watch excellent US series, starting with the gripping Mr. Robot and other series, to understand that fresh and young minds are enough to do so. Imagine what scruples the Internet giants may have in the face of ethical values such as confidentiality and secrecy.
The risk-benefit ratio of the Internet approach is high, as what is at stake is not Kantian ethics (the superstructure) – which is worth very little – but profits in any currency, whether real or in bitcoins (the structure).
There are many ways in which the Internet giants, and private hackers, can control users' privacy, which are really beyond many web users' cognition.
It is natural that most of our privacy is exposed by ourselves to third parties. We all know that there is a word on the Internet called "search". Basically, for most people who are particularly active on the Internet it is very easy – for one who is interested in the matter – to discover the forms in which privacy oxymoronically manifests itself all out in the open.
Most of the time people do not know how much privacy they expose in a search or in simple surfing. We think it is impossible for ordinary third parties to know who are those who investigate web surfers. I am referring to both decent people and criminals. Before being discovered, however, even a criminal has a right to privacy.
The Internet giants and independent hackers have data and systems that we mere humans cannot even imagine. The Internet giants help the police to catch intruders, saboteurs or other criminals, and can often provide very comprehensive information on suspects, including last address, area of activity and so on. As usual, the problem is a moral – therefore negligible – one: intruders, saboteurs or other criminals previously used to be ordinary citizens. Therefore, as they are monitored, so are we. This is logic not inference.
As noted above, the data of the Internet giants and private hackers is more abundant and vast than many ordinary people may think.
When the Internet giants carry out data analysis and optimise advertising, the connection by third parties has huge commercial value (the structure). Hence the motivation and skills of the Internet giants and hackers in data connection are astonishing.
The vast majority of the Internet users, in fact, have not a deep understanding of all this and may think that an Internet giant does not know about a user or another when they connect to a web page or when they send top secret documents to their counterparts. At the same time, the scarcely skilful people – albeit aware that they are being taken for a ride by stories about privacy protection – reappraise the old systems: personal meetings in unthinkable places; delivery by systems reminiscent of old 1950s-1980s movies. In practice, the cunning incompetent people reverse one of the first absurd statements of the digital age: 'With the Internet, books will disappear'. It did not take long to realise that a book in pdf format is unreadable and its use is only for finding strings in it, i.e. sentences or words.
The above mentioned Internet giants often use the same set of advertising and management platforms for different products, whether they are deployed on the households' Internet or in the dangerous and ruinous deep web, which is the part of the iceberg below sea level.
If the leader of an Internet giant wants to maximise the data value, he/she asks to check all the "clicked" components of the product, so as to obtain the accuracy of tags – i.e. the sequence of characters with which the elements of a file are marked for further processing – in view of getting the maximum advertising revenue (the structure).
At the same time, the mobile Internet (i.e. the one that can be accessed by smartphones, which used to be ridiculously called mobile phones) provides more possibilities to locate people, obviously more accurately than the fixed one at home. Hence those who do not want people to know that they are at home, and go elsewhere with their smartphones, communicate their wandering location, believing they are invisible.
In fact, if we think about it, home desktop computers often provide inaccurate data to those who spy on us to find out our tastes and preferences. For example, it happened that some background data showed that 3,000 users, with an average age of 30-40, seemed to be suddenly getting younger. Hence the Internet giant was initially surprised, but shortly afterwards realised that many children were using their parents' computers.
To remedy this, the Internet giants – in close liaison with the telephone industry – have gone beyond the primitive and very common scenario of family desktop computers and Internet café shared workstations for young adults, and made parents and grandparents equip their underage children with smartphones. In this way, an Internet giant has a perfect framework for monitoring, controlling and diversifying tastes for narrower age groups, thus obtaining higher profits (the structure) to the detriment of privacy (the superstructure). The telephone industry is grateful for this, as its profits simultaneously rise, thanks to buyers who barely know how to use 5% of the functionalities of the aforementioned device.
Many people have not even clear understanding in their minds as to the data connection. For example, if the product/desire/curiosity A and the product/desire/curiosity B are used at the same time, and A and B belong to the same Internet giant, it is actually very easy for it to establish a data connection mechanism to share any of the user's desires through specific characteristic information.
Such a system is used to recommend a product/desire/curiosity or use the same advertisement that the user personalises without realising it. Many people think they are being clever by having separate accounts for different purposes. Apparently it looks that way, but in reality it is easy for the Internet giants to know the relationship existing between these accounts and put one and one together.
The smartphone is an even better container for the Internet giant and the hacker to collect unique identifying information from that "device", such as that user's number, phone book and other data. In fact, while the user is not sufficiently security-conscious, many software installations (i.e. apps) already collect various pieces of information by default.
In turn, the identifying information from that device (the smartphone) is used by various software located in remote servers. If the product/taste/desire belongs to the same Internet giant or if the same third-party data company provides technical support, it is actually very easy to obtain the users' data through them.
Moreover, when the apps are installed, the phone numbers of the naive unfortunate users have been collected on the remote server without their knowledge. This is because when most people install apps, the privacy authorization step by default is simply ignored.
It is annoying for users to read all those long pages and therefore, in the future, the Internet giant will say that it is their and not its fault if it spies on their privacy, because they authorised it to do so! Provided that it is true that if they refuse, it "morally" does as they have chosen. Probably the naive people still think so.