The growing violence has contributed to a deteriorating security situation in central Mali, with impunity being one of the aggravating factors, an independent UN human rights expert warned on Friday.
"In central Mali, I observed an accumulation of security, judicial and administrative failures that facilitates mass violence with impunity. The Malian Armed Forces and MINUSMA (UN Multidimensional Integrated Stabilization Mission in Mali) have failed to provide adequate security for the civilians of the region," Alioune Tine, the UN Independent Expert on the human rights situation in Mali, said in a statement following his visit to the country.
He said that civilians have been victimized by transnational criminal organizations, terrorist groups and armed militia which are grasping control of the region.
The human rights expert was told that the perpetrators of previous attacks in different regions have not been held accountable, thus making impunity as one of the aggravating factors of the current violence.
The slow judicial process is due to the security situation, which makes arresting the alleged perpetrators complicated, as well as the climate of fear, with witnesses and victims afraid of reprisals.
"The current violence is increasingly difficult to control and could become a major threat to the entire sub-region," Mr. Tine warned, adding that the Economic Community of West African States (ECOWAS) and the African Union must urgently find effective remedies to end violence and serious human rights violations in central Mali.
He also urged the UN Security Council to reassess the situation and adjust the mandate of the MINUSMA accordingly.
Improvement in northern Mali a 'major turning point'
Despite the worsening situation in central Mali, there has been some positive progress in the north.
"The implementation of the Algiers Agreement in 2015 in northern Mali, with the gradual redeployment of the rebuilt Malian Armed Forces (FAMA) in Kidal and Timbuktu and their upcoming deployment in Menaka and Taoudeni, is an important step towards the return to peace," said Mr. Tine.
Calling this improvement "a major turning point", the UN expert also commended the efforts of the Malian state, armed groups and MINUSMA throughout this process.
"The resolutions currently being implemented bring a new hope for peace and for a gradual return to a peaceful political process in northern Mali, through the organization of legislative elections," he said.
The 2015 Algiers Agreement is an Algerian-brokered agreement for peace and reconciliation in Mali, signed among the Government of Mali, the Coordination of Movements of Azawad and the Plateforme armed group.
Independent experts are appointed by the Geneva-based Human Rights Council to examine and report back on a specific human rights theme or a country situation. The positions are honorary and the experts are not UN staff, nor are they paid for their work.
New mindsets needed to restore US-Africa relationship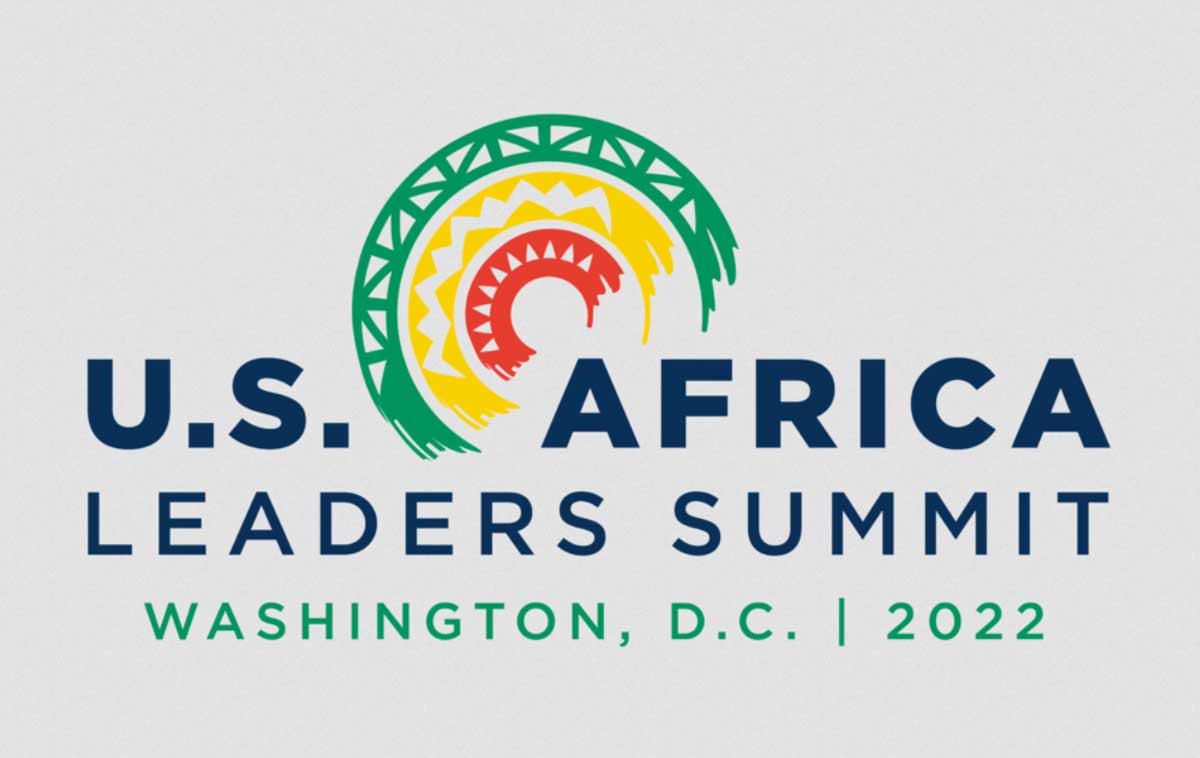 Both US and African leaders need to adopt radically new mindsets towards each other if the summit beginning in Washington D.C. on 13 December is to yield meaningful results.
Following the publication of a new US Strategy Toward Sub-Saharan Africa in August the summit aims to underline the United States' long-term commitment to Africa; foster new economic engagement; and expand collaboration on shared global priorities.
However, while new a strategy and summit demonstrate the importance of US-Africa relations they also indicate a difficult background.
Inconsistent US engagement needs to end
Former-President Trump's infamous comment regarding 'shithole countries' will not be soon forgotten. Suspicion lingers amongst African politicians that these attitudes may be widespread, if rarely so crudely expressed.
Over the past decade the US has suffered a significant loss in geopolitical influence across the continent. The new strategy paper highlights accurately that China and Russia are actively seeking influence in Africa but fails to own that the loss of US standing in Africa is not due to simply being outcompeted but because of a lack of interest.
China's funding of the continent's major infrastructure projects and financing of its growing technology sector seem to have left little space for American involvement.
Similarly, the silence of many African nations regarding the Ukraine conflict implicitly signalled they do not believe that the enemies of the West are necessarily enemies of their own.
No African country wants its support taken for granted in geo-political contests and most are happy to voice frustration, or act accordingly, when that is perceived to be the case. Russia and China might not be the best partners for African countries in many ways but they are consistent.
The US needs to realise that international influence is not a tap that can be turned on and off at will, the past counts all losses. US pullback under Trump was well-noted by Africans, more aware than ever of Africa's geopolitical importance.
Fostering bi-lateral relationships is vital
The Biden's administration has tried to set a cooperative and constructive tone in its international relationships with African countries. Antony Blinken's multi-nation visit to sub-Saharan Africa last August was intended to pave concrete steps to realise America's stated ambition of becoming Africa's partner for the future.
There is a tension here too though. US thinking tends to slip too easily between treating each African country as a discrete polity, with particular strengths and challenges; and eliding an idea of Africa where one size will fit all.
It must not be forgotten that most African countries obtained independence around the 1960s, with some of them still suffering deep scars from Levantine and European exploitation not the least of which is institutional destruction.
So yes, time is needed for African nations to define and assert themselves. But by clearly identifying, prioritising, and articulating what it wants from its relationship with the United Sates, each African country can prevent that drift in US thinking and establish true bi-lateral conversation.
Deeper interaction will show that the American inclination for rapid solutions must be replaced by the acknowledgement that not only quick fixes do not work, but they may well do more harm than good as African nations grow in wealth and confidence.
Understanding each other's conceptions of democracy
Those European powers least inclined to withdraw from Africa after the Second World War in the face of Africans' desire for independence were frequently put under significant pressure by the United States. This reflects America's foundational opposition to empire and belief in democracy.
This does not mean that the American model of democracy is the only one. Each African country has its own political traditions, long predating the arrival of European colonialists.
Often dismissive of a country's history, social fabric, political reality and implementation capacity and readiness, the US should recognise that enduring, organic democracy is home grown. It cannot be imported.
Democratization cannot, and must not, be an overnight achievement. Rather, it is only over time, after trials and failures, that democracy can be firmly embedded.
Equally, Africans should appreciate that American insistence on open societies and democracy is not based on attitudes of superiority or cultural imperialism but is an innate part of their culture and institutional beliefs.
In practical terms this means, for example, that the typical isolation and sanctioning of imperfect African leaders should give way to comprehensive and empathetic conversations wherever possible.
Financing development and sharing proceeds
A fertile route to facilitate restored relations runs through the continent's rapidly evolving energy requirements. Substantial private capital investment and consistent, informed government support are both needed to tackle the climate crisis challenges, and build power systems suitable for the second half of the century.
This offers the US government and US companies the opportunity to establish a lasting, mutually beneficial presence in countries across the continent, through infrastructure and joint ownership of assets. American commercial expertise in green energy and capital can be a catalyst for Africa's green revolution. Sustainable capitalism should provide a counterpoint to China's focus on extractives and SOE led development model.
Accordingly, US strategy lays out the centrality of a just energy transition and US green energy investors managing over US$1 trillion in assets visited South Africa at the same time as Blinken's tour of the region.
Aligning thinking between multiple state actors and private capital will be key, with differences in business cultures respected. American eye rolling about ministerial protocols or legal practices is counterproductive. Though that does not mean business etiquette in African nations has no room to adapt.
The real or perceived American desire to achieve quick returns on investment must be replaced by well-thought out economic and investment strategies, tailored to the complexity of the African continent.
Same time next year?
Bringing about a change in mindsets is undoubtedly the most challenging part of international dialogue. It requires empathy, understanding and perseverance. Yet, once mindsets are changed, real change can happen.
The last US-African leaders summit was in 2014 – if we wait until 2030 to see the next one we might still be talking about potential rather than action, and the need for fresh thinking. Let's get it right this time.
Industrializing Africa: Renewed commitment towards an Inclusive and Sustainable Industrialization and Economic Diversification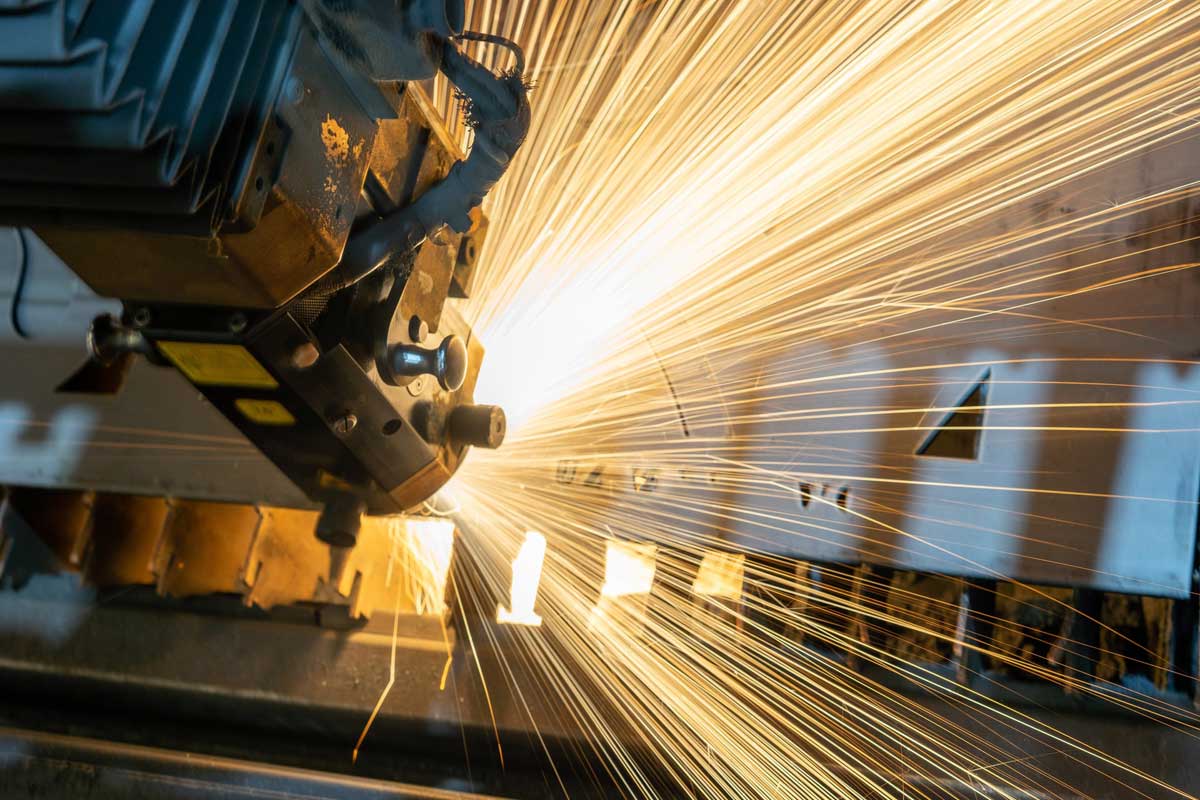 Under the auspices of the African Union, from November 20 to 25, government representatives and corporate industrialists as well as agricultural experts plan to discuss and re-examine strategic mechanisms for improving two key sectors, and interconnection between the economy and industry in Africa.
The gathering seeks, after the critical indepth discussions, to design new action plan on industrializing Africa, add value to the continent's agricultural products and, look at possible ways to strengthen and diversify the economy. While this might not be an easy task, it is however about time that African leaders make serious and conscious efforts in transforming resources to build infrastructure and work towards developing a sustainable economy.
With this background, the African Union fixed this summit theme as "Industrializing Africa: Renewed commitment towards an Inclusive and Sustainable Industrialization and Economic Diversification" reflecting the practical task ahead of all African leaders.
Given the importance of industrialization and economic transformation in Africa, the 20th of every November is commemorated as the Africa Industrialization Day, which was adopted by the Assembly of Heads of State and Government of the Organization of African Unity in July 1989, in Addis Ababa, Ethiopia.
The Africa Industrialization Day provides an opportunity to key stakeholders to reflect on Africa's industrialization by looking at how the continent can change its current status quo. Since 2018, the Africa Industrialization Day has been commemorated with week-long events, marking a departure from the one-day tradition, and which affords more time to reflect and accelerate actions toward Africa's structural transformation, as an enabler to meet the objectives of Agenda 2063 and Sustainable Development Goals 2030.
Now that trading under the African Continental Free Trade Area (AfCFTA) agreement was also launched on 1st January 2021, makes it paramount for African leaders to address contradictions and complexities in the development paradigms, critically focus on economic sectors with their external partners. It is a common goal to build an integrated economy for Africa.
In close interconnection with this, experts have emphasized that steps must necessarily fall within the ideals of realizing the primary aims of creating single continental market. Understandably the AfCFTA, created as a single African market for goods and services, covers an estimated 1.3 billion people with a combined GDP of over $2.5 trillion across 55 member states.
Thus, Africa's industrialization and transformation agenda needs to be supported at the highest national, regional, continental and global levels. The focus is to accelerate efforts in a selected number of key policy areas – such as energy and road infrastructure, trade facilitation, financial sector development, education development, agro-industrial transformation, green industrialization and technological innovation and transformation.
Advancing the AfCFTA and Africa-Industrialization side-by-side with deliberate efforts to realize the mutually reinforcing interdependences between the two will provide Africa's critical success pillar and condition for Agenda 2063.
More fundamentally, there are still many questions by a number of African leaders, including the system of governance and poor state management combined with weak development policies and strategies, that have openly exposed the hollowness of African economies on several fronts, including the fragility and weakness of Africa's industrial capabilities. There is the need to change the development narratives toward the prioritization of initiatives intended to accelerate Africa's industrialization.
The industrialization prospects for the continent are anchored on unleashing the growth of small and micro-enterprises guided by the African Union SMEs Strategy, whose development was informed by evidence-based mapping of the peculiarities of the continent's production systems. By creating business-enabling conditions, using available opportunities and possibilities, across the entire continent that can enhance the longevity rate of Micro, Small and Medium-Sized Enterprises (MSMEs).
Whilst the continent's industrial policy landscape stretches back to the 1980s from the First Industrial Decade for Africa, all the way to the Accelerated Industrial Development of Africa (AIDA, 2008), and globally, the United Nations General Assembly (UNGA) has further magnified the significance of Africa's industrialization through the adoption of a resolution in July 2016 that dedicated the period 2016-2025 to the Third Industrial Development Decade for Africa (IDDA III), the performance has remained rather mixed.
Under the circumstances, the development challenges currently confronting the continent, therefore, necessitate the need for effective, efficient and timely deployment of action beyond political rhetoric for any meaningful impact on delivering sustainable human development in the continent in the medium- to long-term more so.
It is encouraging to note that IDDA III presents yet another opportunity to rally global partnerships and efforts to work as a collective to drive structural transformation in Africa. As such, it should be optimally leveraged in this endeavour for any meaningful impact on delivering a sustainable and inclusive industrialization pathway for Africa.
What is critical at the moment for Africa is to acknowledge, the need to chart a revived focus towards a rejuvenated Pan-African industrialization agenda, and framework informed by lessons learnt this far from previous programmes, taking full cognizance of the current and evolving social, economic and political trends, and developmental needs of the continent.
The continent's capacity to deliver on Agenda 2063 hinges on industrialization. To buttress this, the UN SDGs have assigned Goal 9 towards building industries and resilient infrastructure as a way of strengthening developing economies' capacity to address structural challenges and poverty alleviation.
In addition, the IDDA III should be flexible enough to consider Africa's industrialization within the context of uncertainties such as the geopolitical changes in the world. Going forward, Africa's industrialization agenda must unequivocally incorporate industries that prove to be resilient in the face of uncertainties and recovery-ready within the shortest possible time when industries are hard hit.
On the other hand, industrialization should not be perceived as a single pathway for sustainable development in Africa. Rather, industrialization, with strong multi-sectoral and multi-directional linkages to domestic economies, will help African countries to achieve higher economic growth rates and economic diversification. Success in industrialization will be at the core of efforts to address key structural economic growth and development weaknesses and fragilities – from poverty and inequality through to inadequately developed education, health, housing and sanitation services.
Seeing beyond the current challenges requires policymakers to tackle head-on other supply-side structural bottlenecks and barriers such as energy and infrastructure for enhanced enterprise competitiveness. This also places due pressure on policymakers to improve business and regulatory regimes to enhance private capital flows, absorption and adaptation of technology, artificial intelligence and skills transfer to unleash private sector growth.
Furthermore, sustainable success on the Africa's industrialization front will only be achieved with deliberate efforts to integrate and systematically address Africa's underlying development features, such as the micro-small-medium enterprises and informal economy, the urban-rural transition, socio-economic diversity across the 55-member African Union, as well as linkages between education-skills development and industry. Cross-cutting issues such as gender, climate change, energy security, youth population and growing unemployment, to facilitate the evolution of a sustainable and inclusive industrialization pathway for the continent.
Africa has a lot to learn from its own experiences on industrialization over the past several decades as well as from other parts of the world. However, what is abundantly clear is that industrialization successes in Europe and the Americas and more recently in Asia cannot be fully replicated in Africa. Apart from just that, Africa has its own unique circumstances, and many of the factors that propelled industrial success in other continents no longer exist. That is why advancing Africa's industrialization has to take deliberate consideration of what can and should work for Africa while ensuing interdependences with the rest of the world in those areas that can amplify the continent's benefits.
It is important to emphasize here that there are partnerships and alliances to deliver on Africa's industrialization: these include rallying domestic and international public-private partnerships for enhanced planning and implementation capabilities for accelerated-expanded industrial growth in Africa.
It depends on multi-/cross-sectorial approaches as key condition for success: aligning key cross sector conditions and policies for success: energy security, institutions, polities and legislation, human capital – skills and intellectual capacity, environmental resilience and climate change (green industries).
Noteworthy to reiterate here that African leaders have to take into consideration the youth and women-led MSMEs in driving success in Africa's industrialization, special cross-cutting drivers for sustainable success: youth, micro-, small and medium enterprises, women, competitiveness and urban-rural transitions.
There are also resource governance and leveraging financial and non-financial resources into Africa's industrialisation: de-risking Africa's industrialization, catalysing domestic and international investments, technology transfer and local innovations to leapfrog Africa's industrial growth. Besides these discussed above, another aspect that is indigenous knowledge and Africa's industrialization: that includes protecting African indigenous knowledge with intellectual property rights to integrate into Africa's industrialization.
In light of the key and strategic interdependences between industrialization and the African Continental Free Trade Area Agreement (AfCFTA), the summit aims to rally desired political momentum, resources, partnerships and alliances towards an African industrialization drive. This is along the continental resolve to drive structural transformation, built around leveraging Africa's rich and diverse natural resources while at the same time embracing current advances in technologies, continental and global geo-political trends and emergence of tradeable services.
Therefore it is anticipated to unlock the evolution of a vibrant Pan-African enterprise and capital base that will unleash an inclusive and sustainable industrialization pathway that carries along with the participation of all economic agents, including SMEs, youth, and women in the generation of national wealth and creation of jobs as well as expansion of entrepreneurship opportunities for Africa's 1.3 billion population.
While this November summit aims at highlighting Africa's renewed determination and commitment to industrialization, it simultaneously aims at reminding the expectation for Africa to take a great leap forward from its industrial stagnation, and the summit offers the platform for taking joint decisions, it finally portrays as one of the pillars or cornerstones in addressing the continent's economic growth and sustainable development goals as articulated in Agenda 2063 and Agenda 2030.
Invest more in Africa's Sahel, or risk decades of armed conflict and displacement
Without urgent investment in climate mitigation and adaptation, countries in the Sahel risk decades of armed conflict and displacement, exacerbated by rising temperatures, scarcity of resources and food insecurity, the UN has warned in a report published on Wednesday.
Moving from Reaction to Action: Anticipating Vulnerability Hotspots in the Sahel, says that, left unchecked, the climate emergency will further imperil Sahelian communities as devastating floods, droughts and heatwaves decimate access to water, food and livelihoods, and amplify the risk of conflict.
This will ultimately force more people to flee their homes.
"In the Sahel, the climate crisis is combining with increasing instability and the low level of investments in development to create a disempowering mix that is heavily taxing Sahelian communities, with the added risk of jeopardizing the attainment of the Sustainable Development Goals," said UN Special Coordinator for Development in the Sahel, Abdoulaye Mar Dieye.
Solutions are there
"There are solutions, focused on people's agency and investments at scale, but they require resolute commitment and dedication from all, as well as the right data and analysis to know what is coming in order to execute proactive and impactful policy responses."
Communities across the Sahel rely on farming and pastoralism, which are highly vulnerable to the impacts of climate change.
Food insecurity is already surging across the region, reaching emergency levels in some areas. In the long term, yields of maize, millet and sorghum are projected to decline due to climate shocks, wearing down the resilience of local populations.
Andrew Harper, Special Advisor for Climate Action with UN refugee agency UNHCR, says that "rising temperatures and extreme weather in the Sahel are worsening armed conflict, which is already destroying livelihoods, disrupting food security and driving displacement".
Collective effort
He said only a massive boost in collective climate mitigation and adaptation, would help the region change course.
Even with ambitious climate mitigation policies, temperatures in the Sahel are predicted to rise 2.5°C by 2080. If urgent action is further delayed, they could increase by 4.3°C.
Despite the negative trends, the Sahel is endowed with abundant natural resources.
Immense potential
The region sits on one of the largest aquifers in Africa and has immense potential for renewables, including abundant solar energy capacity, and a dynamic young population – around 64 per cent of Sahelians are under 25 years old.
If bold action in climate mitigation and adaptation is imminently taken to support Sahelian countries and communities, and collaboration across the humanitarian, development and peacebuilding pillars is prioritized, there is vast potential to change the region's trajectory, the report emphasizes.