Afghanistan: Civilian casualties exceed 10,000 for sixth straight year
More than 10,000 civilians in Afghanistan were killed and injured last year, according to a new United Nations report that details record-high levels of civilian harm in the ongoing conflict.
"Almost no civilian in Afghanistan has escaped being personally affected in some way by the ongoing violence," Tadamichi Yamamoto, the UN Special Representative for Afghanistan and head of the UN Assistance Mission in Afghanistan (UNAMA), said on Saturday.
The report, entitled Afghanistan Annual Report on Protection of Civilians in Armed Conflict: 2019, documents 3,403 civilians killed and 6,989 injured – with the majority of the civilian casualties inflicted by anti-Government elements.
It is the sixth year in a row that the number of civilian casualties has exceeded 10,000.
Grim milestone
After more than a decade of systematically documenting the impact of the war on civilians, the UN found that in 2019 the number of civilian casualties had surpassed 100,000.
"It is absolutely imperative for all parties to seize the moment to stop the fighting, as peace is long overdue; civilian lives must be protected and efforts for peace are underway", stressed Mr. Yamamoto.
The figures outlined in the report, released jointly by UNAMA and the UN Human Rights Office, represent a five per cent decrease over the previous year, mainly due to a drop in civilian casualties caused by the terrorist group ISIL.
However, civilian casualties caused by the other parties rose, including a 21 per cent increase by the Taliban and an 18 per cent surge by the international military forces, mainly due to an increase in improvised explosive device attacks and airstrikes.
Protect civilians
"All parties to the conflict must comply with the key principles of distinction, proportionality and precaution to prevent civilian casualties," said Michelle Bachelet, the UN High Commissioner for Human Rights.
To ensure accountability, the report calls on all conflict parties to conduct prompt, effective and transparent investigations into all allegations of violations of international human rights law and international humanitarian law.
"Belligerents must take the necessary measures to prevent women, men, boys and girls from being killed by bombs, shells, rockets and improvised mines; to do otherwise is unacceptable", concluded the High Commissioner.
G-20 summit provides chance to rally strongly against coronavirus threat
The COVID-19 crisis presents an "extraordinary opportunity" for the world's leading economic forum to respond to the numerous threats the disease poses to people everywhere, the UN Secretary-General has said.
In a letter to the members of the Group of 20 industralized powers (G-20), António Guterres welcomed their decision to convene an emergency virtual summit on the pandemic, which has already affected health, education and economies worldwide.
"COVID-19 will require a response like none before — a 'war-time' plan in times of human crisis", he wrote on Monday.
"The G-20 leadership has an extraordinary opportunity to step forward with a strong response package to address the various threats of COVID-19. This would demonstrate solidarity with the world's people, especially the most vulnerable".
Suppress the virus
Mr. Guterres recommended three areas for discussion and decision-making at the meeting, due to be held on Thursday.
Topping his list is the need for coordinated action to suppress the virus through "an articulated response mechanism" guided by the World Health Organization (WHO).
"Such a mechanism would strengthen the global response and provide countries with stronger capabilities to stop transmission: test, trace, quarantine, treat the sick and coordinate measures to restrict movement and contact. It would also help enhance scientific collaboration in the search for a vaccine and therapeutic treatment", he said.
Additionally, he called for increased procurement of medical and protective equipment, particularly for developing countries, and offered up the UN's global supply network for this purpose.
G-20 leaders were also asked to ban tariffs and remove restrictions on cross-border trade that affects the deployment of medical equipment, medicines and other essential goods.
"And I am encouraging the waiving of sanctions imposed on countries to ensure access to food, essential health supplies, and COVID-19 medical support. This is the time for solidarity not exclusion", the Secretary-General added.
Stimulus package for developing countries
For his second point, Mr. Guterres previewed the social and economic impact of the pandemic, which is likely to be in the trillions of dollars. He urged the G-20 to launch a large-scale stimulus package for developing countries.
"Unlike 2008, this is not a banking crisis", he said. "While the liquidity of the financial system must be guaranteed, we need to focus on people — families, low-wage workers, small and medium enterprises and the informal sector. Important steps have already been taken by developed countries in this direction. This must be scaled up".
Furthermore, developing economies also will require a support package that could include trade credits, liquidity lines and help in accessing concessional financing.
'Recover better' through sustainable development
Looking further ahead, the UN chief underlined the need to "recover better" through more inclusive and sustainable development models. The pandemic has served as a "stark reminder" of humanity's common fate and the need to invest in critical public services and social protection systems.
He reminded G-20 leaders of the agreed global framework for action through the 2030 Agenda for Sustainable Development and the Paris Agreement on Climate Change.
"We must ensure that the recovery strategy out of this crisis keeps us on track towards these longer-term objectives, building a sustainable and inclusive economy", he said.
Mr. Guterres also urged G-20 nations to "contribute generously" to the COVID-19 humanitarian appeal he will launch on Wednesday, mainly focused on 40 countries where health systems are most vulnerable.
Commission issues guidelines to protect critical European assets and technology in current crisis
European Commission today issued guidelines to ensure a strong EU-wide approach to foreign investment screening in a time of public health crisis and related economic vulnerability. The aim is to preserve EU companies and critical assets, notably in areas such as health, medical research, biotechnology and infrastructures that are essential for our security and public order, without undermining the EU's general openness to foreign investment.
President of the European Commission Ursula von der Leyen said: "If we want Europe to emerge from this crisis as strong as we entered it, then we must take precautionary measures now. As in any crisis, when our industrial and corporate assets can be under stress, we need to protect our security and economic sovereignty. We have the tools to deal with this situation under European and national law and I want to urge Member States to make full use of them. The EU is and will remain an open market for foreign direct investment. But this openness is not unconditional."
Commissioner for Trade Phil Hogan said: "We are facing an unprecedented public health crisis with deep consequences for the European economy. In the EU, we are and wish to remain open to foreign investment. In the current circumstances, we need to temper this openness with appropriate controls. We need to know who invests and for what purpose. The EU and its Member States have the right legal tools for that. Today's guidelines call upon Member States to use these tools to the fullest extent and will bring additional clarity on how to use our investment screening framework to prevent a sell-off of strategic EU assets in the current crisis."
Under existing EU rules, Member States are empowered to screen foreign direct investments (FDI) from non-EU countries on grounds of security or public order. Protection of public health is recognised as an overriding reason in the general interest. As a result, Member States can impose mitigating measures (such as supply commitments to meet national and EU vital needs) or prevent a foreign investor from acquiring or taking control over a company. National FDI screening mechanisms are currently in place in 14 Member States. With the EU foreign investment screening regulation in force since last year, the EU is well equipped to coordinate control of foreign acquisitions done at the Member States' level.
Issuing its guidelines, the Commission calls upon Member States that already have an existing screening mechanism in place to make full use of tools available to them under EU and national law to prevent capital flows from non-EU countries that could undermine Europe's security or public order.
The Commission also calls on the remaining Member States to set up a fully-fledged screening mechanism and in the meantime to consider all options, in compliance with EU law and international obligations, to address potential cases where the acquisition or control by a foreign investor of a particular business, infrastructure or technology would create a risk to security or public order in the EU.
The Commission also encourages cooperation between Member States, as it comes to FDI screening cases where foreign investment could have an effect on the EU single market. Foreign acquisitions taking place now already fall under the EU FDI screening regulation, and could be reviewed under the cooperation mechanism established by the regulation, which will be fully operational as from October 2020.
On capital movements, the guidelines also recall under which specific circumstances free movement of capital, notably from third countries, linked to acquisitions of stakes may be restricted.
The Commission will also continue to follow closely developments on the ground and stands ready to discuss and ensure coordination on any foreign investment case with a larger European impact. Protection of the EU strategic assets will also be the subject of discussions between President von der Leyen and EU leaders in tomorrow's European Council videoconference.
Background
The EU FDI Screening Regulation was adopted in March 2019. It puts in place for the first time an EU-level mechanism to coordinate the screening of foreign investments likely to affect the security and public order of the Union and its Member States. This mechanism is based on an obligation to exchange information between Member States and the Commission, as well as on the possibility for the Commission and Member States to issue opinions and comments on specific transactions. The application of this mechanism will start on 11 October 2020. The Commission and Member States are already cooperating with a view to adapt national screening mechanisms and ensure a full and swift implementation of the Regulation at EU and national levels.
China: Developing Green Finance in Agriculture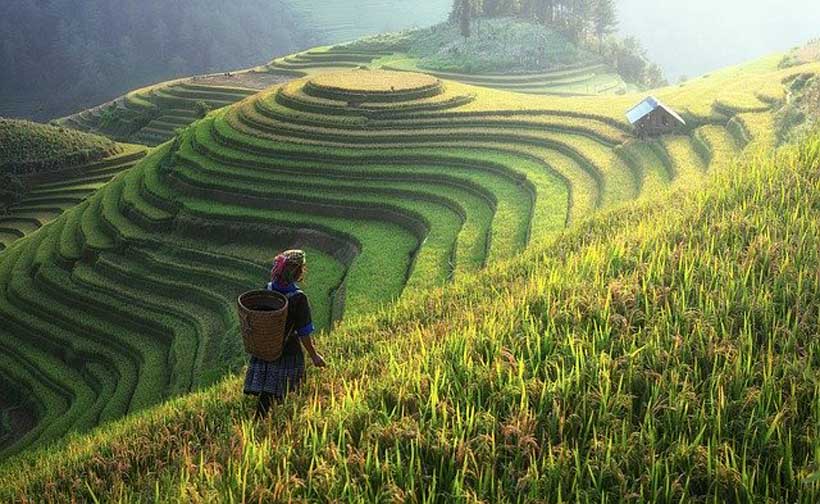 The World Bank's Board of Executive Directors today approved a loan of Euro 267.2 million (US$300 million equivalent) for China to foster green agriculture investments, development of standards, and technological innovation in Henan Province.
"This project will support the development of a green agriculture financing mechanism that can leverage commercial investments and boost the adoption of innovative technologies. It will help China fill the gap in green financing standards and generate useful lessons for other parts of China and increase the quality and safety of agricultural food products," said Martin Raiser, World Bank Country Director for China. "This project has a strong focus on promoting global public goods. Through this project, both China and the world will benefit from reduced agricultural pollution and emissions."
China's agricultural sector accounts for about 14 percent of global agriculture-related greenhouse gas (GHG) emissions and is a major source of two highly potent GHGs: methane and nitrous oxide. The level of green financing in China is low due to a general reluctance of financial sector institutions to finance agriculture investments, which are perceived to be of high risk and relatively low return. Lack of clear green finance standards has also been an obstacle to developing the market and attracting investments.
The Henan Green Agriculture Fund (GAF) Project will support the establishment of a dedicated investment facility to demonstrate the viability of financing green agriculture investments by providing financing for equity investments and on-lending to eligible firms. Henan is a major agricultural province with some of the highest output of livestock and grains in China. At the same time, agriculture has a significant environmental footprint. For example, Henan is the largest consumer of chemical fertilizers and the second largest consumer of pesticides in the country.
The GAF will finance green agriculture projects, which are defined as those that achieve more resource-efficiency and environmental sustainability, are climate-smart, and increase the quality and safety of agri-food produce. Financing could go towards green inputs and equipment production, reduction and elimination of chemical fertilizer, pesticide and plastic use through good agriculture practices; investments in technologies and practices that reduce GHG emissions and nutrients run-off; investments in improving energy and water resource use; and investments in reducing food loss and waste. Seventy-five percent of the project's activities are expected to provide direct climate co-benefits.
The project will foster the development of green agriculture financing standards based on globally accepted green investment principles, good practices and performance benchmarks, as applicable to China's agriculture sector. These would cover such areas as identification of green agriculture investments, improved processes for project evaluation and selection, management of social and environment risks, and measurement and reporting of environmental benefits based on scientific evidence, transparency and accountability.
The project will be implemented by the Henan Agriculture Development Fund Investment Corporation, which will serve as the fund manager and investor. About 60 small and medium enterprises (SMEs) in the agriculture sector are expected to receive financing through the GAF. The project should also have a catalyzing impact by directly and indirectly mobilizing public and private funds to support green agriculture investments by these SMEs.