Shaping Europe's digital future: What you need to know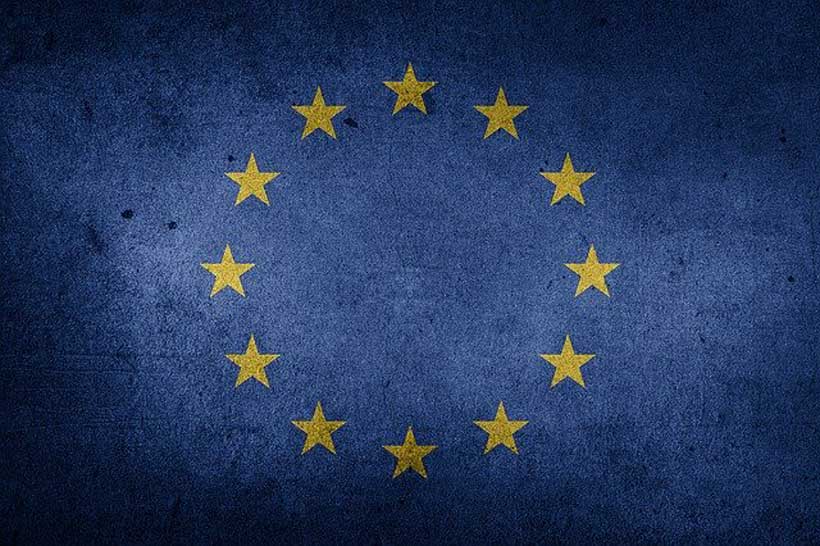 The EU is pursuing a digital strategy that builds on our successful history of technology, innovation and ingenuity, vested in European values, and projecting them onto the international stage. The White Paper on Artificial Intelligence (AI) and the European data strategy presented today show that Europe can set global standards on technological development while putting people first.
Europe as the global leader of the digital transformation
Digital technologies considerably improve our lives, from better access to knowledge and content to how we do business, communicate or buy goods and services. The EU must ensure that the digital transformation works for the benefit of all people, not just a few. Citizens should have the opportunity to flourish, choose freely, engage in society and at the same time feel safe online. Businesses should benefit from a framework that allows them to start up, scale up, pool data, innovate and compete with large companies on fair terms. Society should benefit from social and environmental sustainability, and a secure digital environment that respects privacy, dignity, integrity and other rights in full transparency.
What does the strategy say?
Over the next five years, the Commission will focus on three key objectives to promote technological solutions that will help Europe pursue its own way towards a digital transformation that works for the benefit of people and respects our fundamental values:
     Technology that works for people;
     A fair and competitive economy; and
     An open, democratic and sustainable society.
The EU's digital strategy indicates the path that Europe needs to take to pursue its own way: a digital Europe that reflects the best of Europe. And it defines an ambitious approach towards digital technological development, as well as how technology will be used to meet our climate-neutrality objectives.
The White Paper on Artificial Intelligence and the European data strategy are the first pillars of the new digital strategy of the Commission. They are fully aligned with the need to put people first in developing technology, as well as with the need to defend and promote European values and rights in how we design, make and deploy technology in the real economy and how we improve the services of the public sector towards the citizens.
How will the EU fund the proposals on AI and data?
The required investments will be channelled from the Digital Europe programme (DEP), the Connecting Europe Facility 2 and Horizon Europe. For Horizon Europe, the Commission proposed to invest €15 billion in the 'Digital, Industry and Space' cluster, with AI as a key activity to be supported. As part of DEP, the European Commission proposed to invest almost €2.5 billion in deploying data platforms and AI applications. Out of these, €2 billion euros could be invested into a European High Impact project on European data spaces, including trustworthy and energy efficient data sharing and cloud infrastructures.The DEP will also support national authorities in making high value data sets available for re-use in different common data spaces.
How can technology support the European Green Deal?
Digital technologies are a critical enabler for the Green Deal, the EU's new growth strategy to become the world's first climate-neutral continent by 2050. For example, they can increase energy efficiency by tracking when and where electricity is most needed. Smart heating could help us save the equivalent of 6 million tonnes of oil, and farmers will be able to use fewer pesticides and fertilisers thanks to data and AI. However, for digitalisation to deliver its benefits, the ICT sector needs to undergo its own green transformation. Data centres and telecommunications need to become more energy efficient, use more renewable sources and should become climate neutral by 2030.
How does Europe work for an open global digital economy and society?
The Commission can leverage regulatory power, stronger economic and technological capabilities, diplomatic strengths and external financial instruments to advance the European approach and shape the global frameworks. This is the case for work done under association agreements and trade agreements. Europe must now lead the standardisation process of the new generation of technology, i.e. on blockchain, high-performance and quantum computing, AI and tools for data sharing and usage. The European Union is and will remain the most open region for trade and investment in the world, but this is not unconditional. Everyone can access the European market as long as they accept and respect our rules. The Commission will continue to address unjustified restrictions for European companies in third countries, such as data localisation requirements, and pursue ambitious goals in terms of markets access, research and development and standardisation programmes.
Europe as a leader in human-centric Artificial Intelligence
Why does the Commission present a White Paper on Artificial Intelligence?
The White Paper on Artificial Intelligence sets out the Commission's proposals to promote the development of AI in Europe whilst ensuring respect of fundamental rights. AI is developing fast, which is why Europe needs to maintain and increase its level of investment. At the same time, AI entails a number of potential risks that need to be addressed. The White Paper sets out options to maximise the benefits and address the challenges of AI, and invites comments on these options by stakeholders.
What is the Commission's approach on Artificial Intelligence?
In the White Paper, the Commission is taking a balanced approach, based on excellence and trust.
To achieve an ecosystem of excellence, the Commission proposes to streamline research, foster collaboration between Member States and increase investment into AI development and deployment. These actions build on the Coordinated Plan on AI with Member States of December 2018.
To achieve an ecosystem of trust, the Commission presents options on creating a legal framework that addresses the risks for fundamental rights and safety. This builds on the work of the High-Level Expert Group on artificial intelligence, in particular the Ethics Guidelines for Trustworthy AI, which were tested by companies in late 2019. A legal framework should be principles-based and focus on high-risk AI systems in order to avoid unnecessary burden for companies to innovate.
How will the EU ensure compliance with fundamental rights?
A human-centric approach means ensuring that AI systems are developed and used in a way that respects EU law and fundamental rights. For example, biases in algorithms or training data used for recruitment AI systems could lead to unjust and discriminatory outcomes, which would be illegal under EU non-discrimination laws. It is important to prevent breaches of fundamental rights and if they occur, to ensure that those breaches can be addressed by national authorities. High-risk AI systems need to be certified, tested and controlled, as cars, cosmetics, and toys are. For other AI systems, the Commission proposes voluntary labelling in case defined standards are respected. All AI systems and algorithms are welcome in the European market as long as they comply with EU rules.
What is facial recognition?
Facial recognition can take different forms. It can be used for user authentication i.e. to unlock a smartphone or for verification/ authentication at border crossings to check a person's identity against his/her travel documents (one-to-one matching). Facial recognition could also be used for remote biometric identification, where an image of a person is checked against a database (one-to-many matching). This is the most intrusive form of facial recognition and in principle prohibited in the EU.
Will the EU regulate facial recognition for remote identification?
The gathering and use of biometric data for remote identification purposes carries specific risks for fundamental rights. EU data protection rules already prohibit in principle the processing of biometric data for the purpose of uniquely identifying a natural person, except under specific conditions. Specifically, remote biometric identification can only take place for reasons of substantial public interest. It must be based on EU or national law, the use has to be duly justified, proportionate and subject to adequate safeguards. Hence, allowing facial recognition is currently the exception. With the AI White Paper, the Commission wants to launch a broad debate on which circumstances might justify exceptions in the future, if any.
What about victims or damage caused by AI?
There is no need to completely re-write liability rules at EU or national level. The Commission is inviting opinions on how best to ensure that safety remains at a high standard and that potential victims do not face more difficulties to get compensation compared to victims of traditional products and services.
A secure and dynamic single market for data
Why does the EU need a data strategy?
Data is the basis of different waves of innovation. The way that we organise data access and reuse will determine our future innovation capacity. While currently a small number of big tech firms hold a large part of the world's data, huge opportunities lie ahead for Europe. Rapidly increasing amounts of data will be generated in the next years and storage shifts from the cloud to the edge. The EU can build on a strong legal framework in data protection, fundamental rights, safety and cyber-security; its internal market; and a large degree of interconnection in public services.
Citizens, businesses and organisations should be empowered to make better decisions based on insights gleaned from non-personal data. That data should be available to all, whether public or private, start-up or giant.
TheEuropean data strategy presented today aims to enhance the use of data, which will bring enormous benefits to citizens and businesses. It will enable the development of new products and services and will lead to productivity gains and resource efficiency for businesses and better services provided by the public sector. It can for example help develop personalised medicine for patients, improve mobility for commuters or contribute to Europe becoming the first climate neutral continent by 2050.
What is the aim of the data strategy?
The aim of the strategy is to create a genuine single market for data, where personal and non-personal data, including confidential and sensitive data, are secure and where businesses and the public sector have easy access to huge amounts of high quality data to create and innovate. It will be a space where all data-driven products and services fully respect EU rules and values. This will ensure Europe's technological sovereignty in a globalised world and unlock the enormous potential of new technologies like AI.
How does the data strategy relate to the General Data Protection Regulation?
Every day, people generate ever-increasing amounts of data through their daily activities. Its collection and reuse need to respect the rights and interests of the people first, in line with European values and rules. With the General Data Protection Regulation (GDPR), the EU has laid down a solid basis for a human-centric data economy by ensuring that individuals remain in full control of their data. This has made the EU a source of inspiration for the protection of privacy in many countries worldwide.
At the same time, individuals could benefit from technical tools and standards that make the exercise of their rights, in particular their right to data portability, simple and easy. This would also enable novel data flows, protect consumers and foster competition.
The data strategy presented today will empower people to have a stronger say on who can access the data they generate, including personal IoT data, and how it is used through personal data spaces. This could, for example, be supported by having stricter requirements on interfaces for real-time data access or by guaranteeing the neutrality of personal data spaces.
How can even more data be made available for reuse?
The legislative framework proposed in the data strategy would reinforce essential data governance structures and mechanisms in Member States and at the EU level to make more data available for reuse, with full respect of the data protection legislation.
This would help to prioritise standards and a more harmonised datasets to foster data interoperability within and across sectors; facilitate the access to and reuse of sensitive data such as health or social data for scientific research purposes (including for AI), in compliance with data protection legislation; help people make their data available for the common good for researchers to innovate for the benefit of society.
How will data be used in a way that benefits EU citizens?
Data can give insights that help combat emergencies, such as floods and wildfires, make our cities greener and cleaner, help people live longer and healthier lives. The existing Open Data Directive already makes vast amounts of data available for reuse for the benefit of society. Business-to-government data sharing can be a game-changer for providing general welfare in the EU.
The strategy on data intends to make more privately and publicly held data available by opening up public sector datasets of high commercial and societal value, such as environmental data and earth observation data; facilitating the use of publicly held sensitive data for scientific research and for the common good; exploring the creation of EU-wide legislation on the use of private sector data by the public sector for the common good.
How will the European data strategy help businesses?
Access to data is crucial to ensure competition and to create new business opportunities for smaller and larger firms. Companies need common standards and clear rules on how data transfers should take place. This also requires investments in new technologies and infrastructures so that data is the basis of future innovative products, services and improved efficiency.
Businesses should also be free to decide to whom and under what conditions access can be granted to their non-personal data. The Commission already started to address this problem with non-binding guidelines on businesses-to-business data sharing, which aimed to create fair and open markets for IoT-generated data.
Finally, the Commission envisages to propose a 'Data Act' to look at different types of data sharing scenarios and ways to empower individuals so that they become more involved in the data economy.
How can data contribute to the common good?
Data can give insights that help combat emergencies, such as floods and wildfires, make our cities greener and cleaner, and help people live longer and healthier in a secure environment. The existing Open Data Directive already make vast amounts of data available for reuse for the benefit of society. There are, however, some valuable but highly sensitive datasets gathered by some public institutions, falling outside the scope of that Directive, which could be reused for the common good under some strict conditions. For example, the reuse of publicly held health records or social data could help develop personalised medicine or advance research to find cures for specific diseases. Companies also collect huge amounts of data useful to society. If the public sector could access and reuse certain private sector data, it would be able to improve public services and policies.
What are the next steps?
The Commission will present later this year further measures, such as a Digital Services Act to establish clear rules for all businesses to access the Single Market, to strengthen the responsibility of online platforms and to protect fundamental rights. It will also propose a review of the eIDAS regulation, allowing for a secure electronic identity that puts people in control of the data they share online. Furthermore, the EU will put a strong emphasis on cybersecurity by promoting cooperation through a Joint Cyber Unit that protects critical European infrastructure and strengthens the cybersecurity single market. Finally, Europe will continue to build alliances with global partners, leveraging its regulatory power, capacity building, diplomacy and finance to promote the European digitalisation model internationally.
The White Paper on Artificial Intelligence is open for public consultation until 19 May 2020. The Commission is also gathering feedback on the data strategy. Based on the input received, the Commission is planning to take further action to support the development of trustworthy AI and a data-agile economy.
Coronavirus: Commission boosts budget for repatriation flights and rescEU stockpile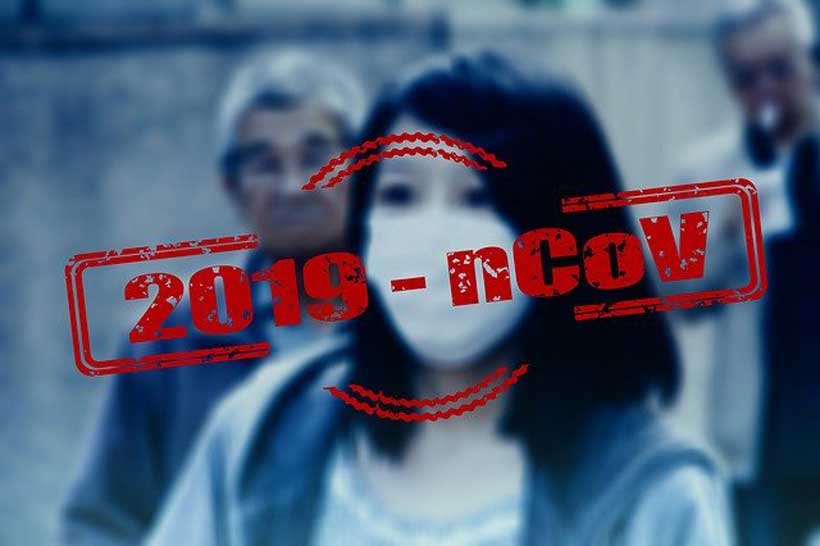 European Commission has proposed to make €75 million from the EU budget available to help Member States repatriate EU nationals and to increase the budget of the RescEU medical stockpile.
Commissioner Johannes Hahn, in charge of the EU budget, said: "Today's measure is yet another illustration of how the EU budget can add value when and where needed the most. It is also an illustration of European solidarity and cooperation at its best."
Commissioner for Crisis Management, Janez Lenarčič, said: "The safe return of our citizens is a priority. We are doing all we can to ensure they are reunited with their families as soon as possible during these difficult times. I would like to thank Member States for their efforts during this process. Our Emergency Response Coordination Centre continues working 24/7 with Member States in order to meet their requests."
Repatriation flights
Thanks to repatriation flights organised through the Union Civil Protection Mechanism and co-financed by the EU, 2,312 people have been already repatriated to Europe from China, Japan, the U.S., Morocco, Tunisia, Georgia, the Philippines and Cabo Verde since the beginning of the outbreak. More than 80 further repatriation flights are planned in the coming days.
Under the EU Civil Protection Mechanism, the EU contributes to the costs of repatriation flights that carry nationals of more than one Member State, based on a principle of solidarity.
RescEU stockpile
This European Commission proposal will increase the total budget of the first ever rescEU stockpile of medical equipment (ventilators, protective masks and essential medical gear) to €80 million.
Background
The Commission is putting forward a draft amending budget – a proposal to reorganise part of the EU spending for the year in line with the latest priorities – to secure funding for these operations.
The draft amending budget also foresees:
– €350 million of migration management assistance to Greece, to add to the extra €350 million emergency assistance already being deployed, in line with the commitment of President von der Leyen during her visit to Greece;
– €3.6 million for the the European Centre for Disease Prevention and Control to enhance the capacity to identify, assess and communicate threats to human health from communicable diseases, and in particular to increase the expert capacity in the light of the coronavirus crisis;
– €100 million to help Albania recover from the devastating earthquake on 26 November 2019, part of the €115 million Commission pledge and thetotal pledge of €1.15 billion;
– €3.3 million additional funding for the European Public Prosecutors' Office (EPPO) to boost its 2020 budget. The money will, for example, enable EPPO to recruit more quickly qualified staff and to buy IT equipment to start processing the first cases. Together with case-management support for EPPO mobilised already earlier this year, EPPO's total funding increase for 2020 is therefore at 48%.
Next steps
The European Parliament and the Council are now invited to approve the budgetary changes as quickly as possible, to make sure the money can go where the needs are the most pressing.
Commission issues guidelines to protect critical European assets and technology in current crisis
European Commission today issued guidelines to ensure a strong EU-wide approach to foreign investment screening in a time of public health crisis and related economic vulnerability. The aim is to preserve EU companies and critical assets, notably in areas such as health, medical research, biotechnology and infrastructures that are essential for our security and public order, without undermining the EU's general openness to foreign investment.
President of the European Commission Ursula von der Leyen said: "If we want Europe to emerge from this crisis as strong as we entered it, then we must take precautionary measures now. As in any crisis, when our industrial and corporate assets can be under stress, we need to protect our security and economic sovereignty. We have the tools to deal with this situation under European and national law and I want to urge Member States to make full use of them. The EU is and will remain an open market for foreign direct investment. But this openness is not unconditional."
Commissioner for Trade Phil Hogan said: "We are facing an unprecedented public health crisis with deep consequences for the European economy. In the EU, we are and wish to remain open to foreign investment. In the current circumstances, we need to temper this openness with appropriate controls. We need to know who invests and for what purpose. The EU and its Member States have the right legal tools for that. Today's guidelines call upon Member States to use these tools to the fullest extent and will bring additional clarity on how to use our investment screening framework to prevent a sell-off of strategic EU assets in the current crisis."
Under existing EU rules, Member States are empowered to screen foreign direct investments (FDI) from non-EU countries on grounds of security or public order. Protection of public health is recognised as an overriding reason in the general interest. As a result, Member States can impose mitigating measures (such as supply commitments to meet national and EU vital needs) or prevent a foreign investor from acquiring or taking control over a company. National FDI screening mechanisms are currently in place in 14 Member States. With the EU foreign investment screening regulation in force since last year, the EU is well equipped to coordinate control of foreign acquisitions done at the Member States' level.
Issuing its guidelines, the Commission calls upon Member States that already have an existing screening mechanism in place to make full use of tools available to them under EU and national law to prevent capital flows from non-EU countries that could undermine Europe's security or public order.
The Commission also calls on the remaining Member States to set up a fully-fledged screening mechanism and in the meantime to consider all options, in compliance with EU law and international obligations, to address potential cases where the acquisition or control by a foreign investor of a particular business, infrastructure or technology would create a risk to security or public order in the EU.
The Commission also encourages cooperation between Member States, as it comes to FDI screening cases where foreign investment could have an effect on the EU single market. Foreign acquisitions taking place now already fall under the EU FDI screening regulation, and could be reviewed under the cooperation mechanism established by the regulation, which will be fully operational as from October 2020.
On capital movements, the guidelines also recall under which specific circumstances free movement of capital, notably from third countries, linked to acquisitions of stakes may be restricted.
The Commission will also continue to follow closely developments on the ground and stands ready to discuss and ensure coordination on any foreign investment case with a larger European impact. Protection of the EU strategic assets will also be the subject of discussions between President von der Leyen and EU leaders in tomorrow's European Council videoconference.
Background
The EU FDI Screening Regulation was adopted in March 2019. It puts in place for the first time an EU-level mechanism to coordinate the screening of foreign investments likely to affect the security and public order of the Union and its Member States. This mechanism is based on an obligation to exchange information between Member States and the Commission, as well as on the possibility for the Commission and Member States to issue opinions and comments on specific transactions. The application of this mechanism will start on 11 October 2020. The Commission and Member States are already cooperating with a view to adapt national screening mechanisms and ensure a full and swift implementation of the Regulation at EU and national levels.
Coronavirus: Practical guidance to ensure continuous flow of goods across EU via green lanes
Commission issued new practical advice on how to implement its Guidelines for border management, in order to keep freight moving across the EU during the current pandemic. To ensure that EU-wide supply chains continue to operate, Member States are requested to designate, without delay, all the relevant internal border-crossing points on the trans-European transport network (TEN-T) as 'green lane' border crossings. The green lane border crossings should be open to all freight vehicles, whatever goods they are carrying. Crossing the border, including any checks and health screening, should not take more than 15 minutes.
Commissioner for Transport Adina Vălean said: "The EU's transport network connects the whole of the EU. Our guidance document is intended to protect the EU's supply chains in these difficult circumstances, and to make sure both goods and transport workers are able to travel to wherever they are needed – without delay. A collective and coordinated approach to cross-border transport is more important today than ever before. The green lanes are also specifically designed to protect transport workers at the frontline of this crisis. This set of recommendations will ease their already stressful mission and it will bring more safety and predictability to their work."
Green lane border crossings
Procedures at green lane border crossings should be minimised and streamlined to what is strictly necessary. Checks and screening should be carried out without drivers having to leave their vehicles, and drivers themselves should undergo only minimal checks. Drivers of freight vehicles should not be asked to produce any document other than their identification and driving license and if necessary a letter from the employer. The electronic submission/display of documents should be accepted.
No freight vehicle or driver should face discrimination, irrespective of origin and destination, the driver's nationality or the vehicle's country of registration.
In light of the current situation, Member States are also urged to temporarily suspend all road access restrictions currently in place in their territory, such as weekend, night and sectoral bans.
The Commission encourages Member States to set up safe passage transit corridors to allow private drivers and their passengers, such as health and transport workers, as well as EU citizens being repatriated, regardless of their nationality, to directly pass with priority through the country in each necessary direction along the TEN-T Network. This should be done while staying strictly on the designated route and to take the necessary minimum rest breaks. Member States should ensure that they have at least one airport functional for repatriation and international relief flights.
Enhanced cooperation among EU Member States and beyond
Following the video-conference between EU Transport Ministers on 18 March, the Commission set up a network of national contact points and a platform to provide information on national transport measures taken by Member States in response to the coronavirus. The national contact points should support the effective functioning of the green lane border crossing points. Neighbouring non-EU countries are invited to work closely with this network to ensure the flow of goods in all directions.
Application of rules for transport workers
To keep transport moving, the Commission recommends that Member States take action to ensure the free movement of all workers involved in international transport, whatever the transport mode. In particular, rules such as travel restrictions, and mandatory quarantine of transport workers not displaying symptoms, should be waived. For example, Member States should not require that transport workers carry a doctor's certificate to prove their good health. To ensure the safety of transport workers, enhanced hygiene and operational measures are also needed in airports, ports, railway stations and other land transport hubs. Today's note from the Commission includes a full list of recommendations to protect drivers from the coronavirus (Annex 2).
Internationally recognised certificates of professional competence should be considered sufficient to prove that a worker is active in international transport. In the absence of such certificates (not all international drivers have one), a letter signed by the employer (Annex 3) should be accepted.
All of these principles should also apply to third country nationals if they are essential to ensuring that cargo moves freely within and into the EU.
Background
The coronavirus pandemic is having a major disruptive impact on European transport and mobility. The European supply chain is maintained through an extensive network of freight transport services, including all modes of transport. Continued and uninterrupted land, waterborne and air cargo services are of crucial importance for the functioning of the EU's internal market and its effective response to the current public health crisis.