Safer Roads to Add Over $1 Trillion to South Asian Economies
South Asia's eastern subregion, comprising Bangladesh, Bhutan, India, and Nepal, needs to invest an estimated extra $118 billion in road safety over the next decade to halve its road crash fatalities, says a new World Bank report, noting that this will bring $1.2 trillion in economic benefits annually, equivalent to 3.75 percent of regional GDP.
Released today at the Third Global Ministerial Conference on Road Safetyin Stockholm, the report Road Safety in South Asia: Opportunities for Shared Regional Initiatives points to the high death rate on the eastern subregion's roads caused by chronic lack of investment in systemic, targeted, and sustained road safety programs and identifies relevant investment priorities to reverse the trend.
"Years of rapid economic growth in South Asia, followed by a steep rise in vehicle ownership have led to mounting traffic deaths and contributed to lost economic opportunities," said Hartwig Schafer, World Bank Vice President for South Asia. "South Asia's road safety crisis is unacceptable but preventable. The good news is that South Asian countries recognize the urgent need to protect their people, save lives, and sustain their journey toward greater prosperity. We at the World Bank stand ready to support their efforts."
While urgent national-level actions in countries across the eastern subregion, which account for the bulk of South Asia's population, vehicles, and road crash fatalities, remain a top priority, the report also calls for regional initiatives to make roads and vehicles safer.
The report emphasizes the need to focus on regional trade corridors where crashes are significant, and roads are unsafe. All categories of road users and vehicle types – animals, pedestrians, bicycles, rickshaws, motorcycles, motorized three-wheelers, cars, minibuses, buses, mini trucks, trucks, and agricultural vehicles – are represented in these corridors with narrow lanes, limited or no shoulders, and inadequate pedestrian facilities.
The road safety conditions on these regional corridors mirror the nature and scale of conditions prevalent on national highways. Crash data collected in a sample of highway sections across Nepal, India, and Bangladesh reveal alarming annual fatality rates ranging from 0.3 to 3 fatalities per kilometer, at a yearly average of 0.87 fatalities per kilometer. In India, 34.5 percent of fatalities in 2016 resulted from crashes on the National Highways, which comprise only 1.79 percent of the country's total road network.
To better monitor the effectiveness of road safety efforts, the report recommends a shared regional initiative to harmonize crash data management and analysis systems across South Asia. Currently, South Asian countries are in varying stages of developing crash data and performance management systems that analyze the underlying factors behind each crash – whether it was defective road infrastructure, faulty vehicle design or human error.
To complement these efforts and to facilitate more rapid and effective knowledge transfer, the report suggests South Asian countries could join the proposed regional road safety observatory for Asia and the Pacific.
"Historically, when countries reached motorization levels of between 50–100 vehicles per 1,000 people, road crashes became one of the leading causes of death and injuries. Improving road safety was then recognized as a national development priority. This holds important road safety lessons for the South Asia region where the rate of vehicle ownership has doubled over the past decade and remains on an upward trajectory," said Arnab Bandyopadhyay, Lead Transport Specialist, World Bank. "The report's proposed regional initiatives will go a long way in helping countries improve road safety."
Conflict Affected Families in Armenia to Receive World Bank Support
A Grant Agreement for the "Support to Conflict Affected Families" project was signed today by Sylvie Bossoutrot, World Bank Country Manager for Armenia, and Atom Janjughazyan, Acting Minister of Finance of Armenia. Funds for the project are provided by the multi-donor State and Peacebuilding Fund (SPF), through a one-year grant of $3.72 million.
The Government of Armenia has developed a broader social protection response package with support from development partners and non-governmental organizations. This project will be implemented by the Ministry of Labor and Social Affairs of Armenia, through its subordinated agency — the Unified Social Service — and aims to improve the resilience of conflict affected people and reduce the financial burden of host families, with a particular focus on women and vulnerable members of the population.
"We are pleased to sign this timely Agreement supported by the State and Peacebuilding Fund Grant," said Sylvie Bossoutrot, World Bank Country Manager for Armenia. "This project is of extreme importance and the assistance granted to displaced individuals and their host families will help to improve the resilience of families affected by the conflict."
The proposed project will contribute to selected social protection and employment support programs, which are part of a larger support package targeting displaced people and their host families, from the Government of Armenia.
Specifically, the project aims to:
Reach around 11,530 displaced persons with a monthly cash benefit equal to the minimum wage (68,000 AMD) per adult/child for up to four months in Armenia.
Provide cash assistance/income support to 3,975 families in Armenia hosting displaced people to help meet basic consumption needs.
Temporarily subsidize an employment program for 936 displaced people who are looking to gain work experience in Armenia and facilitate their labor market participation and economic inclusion.
Support 115 displaced individuals through the public works program (cash-for-work).
"The project is designed to especially benefit women affected by the conflict," said Maddalena Honorati, World Bank Task Team Leader. "According to a rapid multi-sector needs assessment conducted last December, women represent 70 percent of the adult displaced population. The cash transfers will help them meet their basic needs on a day-to-day basis. More importantly, the project will improve the resilience of the displaced families and promote social cohesion in their host communities."
The State and Peacebuilding Fund is a global fund administered by the World Bank to finance critical development operations and analysis in situations of fragility, conflict, and violence (FCV). The SPF is kindly supported by Australia, Denmark, France, Germany, The Netherlands, Norway, Sweden, Switzerland, The United Kingdom, as well as the World Bank.
Cut methane emissions to avert global temperature rise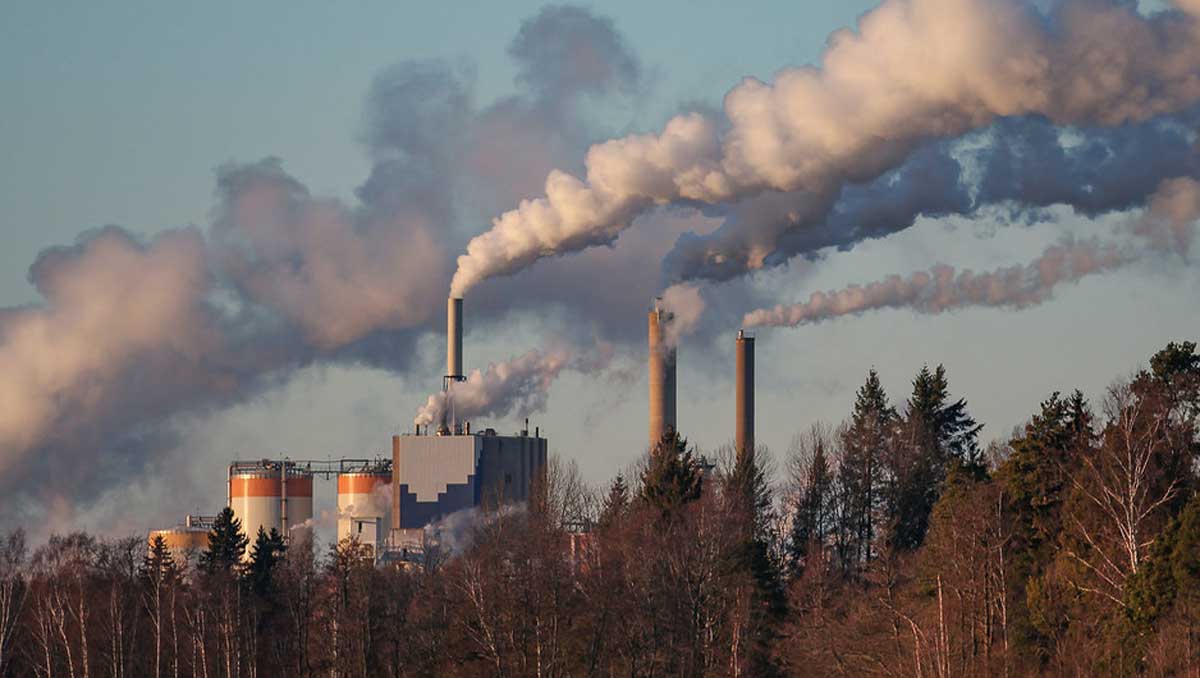 Methane emissions caused by human activity can be reduced by up to 45 per cent this decade, thus helping to keep global temperature rise to 1.5 degrees Celsius in line with the Paris Agreement on climate change, according to a UN-backed report published on Thursday.
The Global Methane Assessment outlines the benefits of mitigating methane, a key ingredient in smog, which include preventing some 260,000 premature deaths and 775,000 asthma-related hospital visits annually, as well as 25 million tonnes in crop losses.
The study is the work of the Climate and Clean Air Coalition (CCAC), a global partnership of governments and non-State partners, and the UN Environment Programme (UNEP).
'Strongest lever'
"Cutting methane is the strongest lever we have to slow climate change over the next 25 years and complements necessary efforts to reduce carbon dioxide. The benefits to society, economies, and the environmental are numerous and far outweigh the cost", said Inger Andersen, the UNEP Executive Director.
Methane is an extremely powerful greenhouse gas, responsible for around 30 per cent of warming since the pre-industrial era.
Most human-caused methane emissions come from three sectors: fossil fuels, such as oil and gas processing; landfills and waste; and agriculture, chiefly related to livestock.
Emissions ever increasing
The report underscores why international action is urgently needed as human-caused methane emissions are increasing faster than at any time since record keeping began in the 1980s.
Even with the COVID-19 pandemic causing an economic slowdown in 2020, which prevented another record year for carbon dioxide (CO2) emissions, data from the United States National Oceanic and Atmospheric Administration (NOAA) shows the amount of methane in the atmosphere reached record levels last year.
The good news
However, unlike CO2, which stays in the atmosphere for centuries, methane breaks down quickly and most is gone after a decade, meaning action can rapidly reduce the rate of global warming in the near-term.
Methane accounts for nearly one-fifth of global greenhouse gas emissions, according to Rick Duke, Senior Advisor to John Kerry, the US Special Presidential Envoy on Climate Change.
"The United States is committed to driving down methane emissions both at home and globally—through measures like research and development, standards to control fossil and landfill methane, and incentives to address agricultural methane", he said.
Solutions readily available
The Assessment identifies readily available solutions that would reduce methane emissions by 30 per cent by 2030, mainly in the fossil fuel sector. Most, or around 60 per cent, are low cost and half have "negative costs", meaning companies will make money from taking action.
So-called "mitigation potential" varies between countries and regions, according to the report. For example, whereas the largest potential in Europe and India is in the waste sector, in China it is from coal production and livestock, while in Africa it is from livestock followed by oil and gas.
"But targeted measures alone are not enough", the partners warned. "Additional measures that do not specifically target methane, like a shift to renewable energy, residential and commercial energy efficiency, and a reduction in food loss and waste, can reduce methane emissions by a further 15 per cent by 2030."
Drew Shindell, a Professor of Climate Science at Duke University in the USA, who chaired the assessment for the CCAC, said urgent steps must be taken to reduce methane emissions this decade.
"To achieve global climate goals, we must reduce methane emissions while also urgently reducing carbon dioxide emissions," Dr Shindell said. "The good news is that most of the required actions bring not only climate benefits but also health and financial benefits, and all the technology needed is already available."
UN: Stop evictions in East Jerusalem neighbourhood immediately
The UN's human rights office (OHCHR), on Friday, called on Israel to immediately halt all forced evictions, including those in the Sheikh Jarrah neighbourhood of East Jerusalem, as well as to exercise maximum restraint in the use of force while ensuring safety and security there.
Eight Palestinian refugee families residing in Sheikh Jarrah are facing forced eviction due to a legal challenge by the Nahalat Shimon settler organization, with the risk "imminent" for four of the families, according to the office.
OHCHR spokesperson Rupert Colville said that the evictions, if ordered and implemented, would violate Israel's obligations under international law.
"Given the disturbing scenes in Sheikh Jarrah over the past few days, we wish to emphasize that East Jerusalem remains part of the occupied Palestinian territory, in which International Humanitarian Law applies. The occupying Power must respect and cannot confiscate private property in occupied territory, and must respect, unless absolutely prevented, the laws in force in the country."
He went on to note that Israel cannot impose its own set of laws in occupied territory, including East Jerusalem, to evict Palestinians from their homes.
On Thursday, Tor Wennesland, UN Special Coordinator for the Middle East Peace Process, also urged Israel to stop demolitions and evictions in the neighbourhood, in line with its obligations under international humanitarian law.
Prohibited under international law
"In addition, the Absentee Property Law and the Legal and Administrative Matters Law are applied in an inherently discriminatory manner, based solely on the nationality or origin of the owner", OHCHR spokesperson Colville said.
"In practice, the implementation of these laws facilitates the transfer by Israel of its population into occupied East Jerusalem. The transfer of parts of an occupying Power's civilian population into the territory that it occupies is prohibited under international humanitarian law and may amount to a war crime", he added.
Violation of right to adequate housing
The OHCHR spokesperson also said that forced evictions could violate the rights to adequate housing and to privacy and other human rights of those who are evicted.
"Forced evictions are a key factor in creating a coercive environment that may lead to forcible transfer, which is prohibited by the Fourth Geneva Convention and is a grave breach of the Convention."
Mr. Colville also called on Israel to respect freedom of expression and assembly, including of those who are protesting against the evictions, and to exercise maximum restraint in the use of force while ensuring safety and security in East Jerusalem.