La Paz and Santa Cruz de la Sierra Develop Urban Resilience with World Bank Support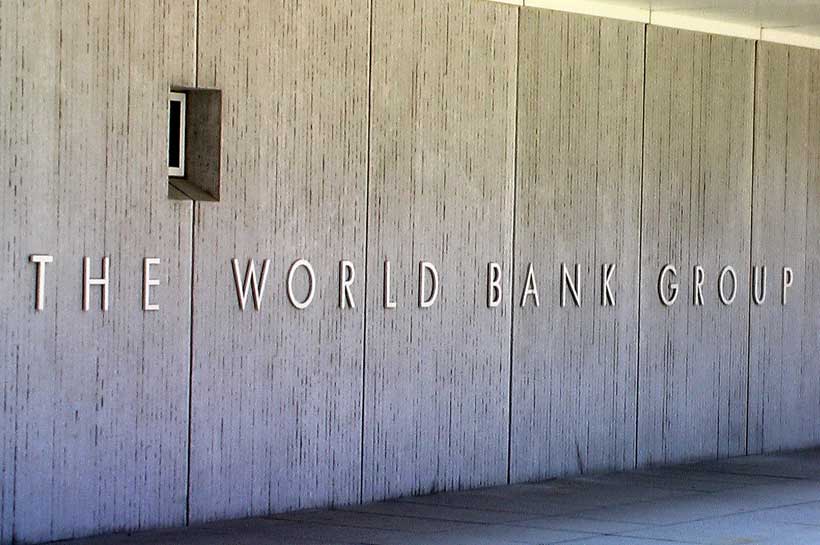 The World Bank Board of Directors approved two loans totaling US$70 million today to support the cities of La Paz and Santa Cruz de la Sierra in their efforts to reduce vulnerabilities to climate risks and to improve living conditions of more than 167,000 residents of lower-income areas of those municipalities.
The resources will be used to develop the resilience of the two cities. They will help strengthen their capacity to reduce and prevent climate risks and provide rapid response to the impacts produced by natural disasters.
The project includes the construction of infrastructure resistant to hydrometeorological phenomena such as mudslides and floods, including improved drainage ditches and river management works. Additionally, the project will improve neighborhoods and public spaces and promote sustainable urban mobility.
"With this project, we reiterate our commitment to Bolivia, and especially to the most vulnerable population, which is always more exposed to climate risks. It is essential for cities to be resilient and protect their inhabitants since, in addition to the dangers families face in emergency situations, their wellbeing suffers and their social advances are threatened," saidMarianne Fay, World Bank Director for Bolivia, Chile, Ecuador and Peru.
Over 20 percent of the Bolivian population, which is responsible for 21 percent of GDP, lives in areas of high climate risk. Therefore, it is crucial for municipalities to strengthen their urban resilience systems with planned investments. In La Paz and Santa Cruz de la Sierra, this need has become increasingly evident given their rapid growth, which has created a variety of challenges.
According to the Mayor of La Paz, Luis Revilla, this loan will enable the municipal government to respond to the considerable social needs in vulnerable areas of the city through interventions in water risk management and stabilization of zones. "This operation responds to a process of short-, medium- and long-term planning that the municipality began many years ago and that is established in Plan 2040, La Paz that We Want. It also reflects the responsible, efficient management of city finances, prioritizing high social impact interventions with a strong resilience component to reduce risks and improve the quality of life of La Paz residents," he said.
"The Santa Cruz municipality works with the World Bank in urban resilience with the purpose of improving the quality and conditions of life of our population and to transform the city with the neighbors' help," stated the Mayor of Santa Cruz de la Sierra, Percy Fernandes Añez. "Four integral and priority projects will be financed: a drainage channel in the 8th ring road – Abasto Wholesale Supply Center, the network of bicycle lanes and upgrading of public space, the revitalization and protection of the ecological cordon and construction of the Metropolitan Park along the Piraí River, and the renovation and improvement of the Historic Center. These projects will become references and models of urban and social development, in order to be replicated throughout the city and at national and international levels," he added.
The preparation and negotiations of the Urban Resilience Project, financed by the World Bank, began in 2018. This process was completed last January, when the previous agreements were approved.
In an effort to support project implementation and expand capacities to invest in the development of resilience of Bolivian cities, the World Bank and the Swiss State Secretariat for Economic Affairs (SECO) in Bolivia are planning joint technical assistance activities with the municipalities and the national government.
The implementing agencies of the loans will be the Autonomous Municipal Government of La Paz (GAMLP), which will receive US$20 million, with a maturity date of 18 years and a six-year grace period; and the Autonomous Municipal Government of Santa Cruz de la Sierra (GAMSC), which will receive US$ 50 million, with a maturity date of 15 years and a five-year grace period.
The resources correspond to investment financing from the International Development Corporation (IDA), an entity of the World Bank Group.
South Sudan violence proliferating
Deeply disturbing violence is escalating "all over" South Sudan, top independent UN human rights experts have warned.
Women and girls continue to be gang-raped and survivors have been described as "zombies, physically and emotionally dead", according to the UN Commission on Human Rights in the world's youngest nation.
Police the peace
In an alert, Commission chairperson, Yasmin Sooka, said that it was critical for the international community to monitor the country's peace agreement, along with other reforms – including of the armed forces and the constitution.
Transitional justice bodies are also urgently needed, as per an agreement made four years ago by the country's Government, the Commission noted.
"Without these steps, we are likely to see millions more South Sudanese displaced or crossing borders, creating havoc for neighbouring countries and aid agencies," Ms. Sooka said.
According to South Sudan's 2018 peace agreement, elections have been postponed until late 2024.
Death threats
But conditions must be peaceful for a national poll to happen and South Sudanese people "who have questioned the government or exposed atrocities have received death threats, been detained or tortured", the rights commission explained.
The panel noted that none of the three proposed transitional justice bodies agreed in 2018 have been created, namely the Commission on Truth, Reconciliation and Healing, the Hybrid Court or the Compensation and Reparation Authority.
The independent rights panel – which was established by the Human Rights Council in 2016 – said that "women raped by armed forces while collecting firewood are threatened with death if they report it".
Often, the police are too ill-equipped to do their job; "they cannot arrest a soldier who is better armed and protected the Commission said in a recent statement.
Justice denied
In a further illustration of the lack of justice for survivors, the rights investigators noted that in Unity State and rural parts of Western Equatoria, "there is no formal court to deal with serious crimes like murder and rape, only customary courts".
During a visit this month to Western Equatoria, the Commission described seeing "very young girls with babies around military bases" and hearing "multiple accounts of soldiers from both government and opposition forces abducting women".
Speaking at a Global Survivors Forum in New York at the weekend, hosted by Nobel Peace Prize winners Denis Mukwege and Nadia Murad, to examine best practice for reparations for sexual violence, inquiry Commissioner Andrew Clapham said: "Survivors in South Sudan, particularly those of repeated incidents of sexual violence, tell us again and again that criminal accountability is the only way to guarantee their safety and peace for the country. That's why setting up the Hybrid Court is non-negotiable."
UNSC urged to act in face of 'humanitarian catastrophe' in Haiti
The Security Council must act urgently to support Haiti as the gang, economic, and fuel supply crises there "intersect in altogether new and frightening ways", the head of the UN Mission in the country, BINUH, said on Monday.
Meanwhile, political stakeholders are still struggling to find common ground and define a path to elections against this backdrop, she added.
Haitian-led solution critical
"An economic crisis, a gang crisis, and a political crisis have converged into a humanitarian catastrophe. We must not lose hope, but rather combine our efforts to find a pathway to a better tomorrow," said UN Special Representative Helen La Lime, speaking from the capital Port-au-Prince.
"A Haitian-led political solution is the first necessary step to address the current crisis. To support Haitians in their effort towards a better future, this Council must take urgent action."
Gang violence continues to disrupt daily life in Haiti, driving more than 20,000 people from their homes.
More than 1 million affected
The UN estimates that at least 1.5 million people in the Caribbean country have been directly impacted by recent unrest, with gender-based violence, and in particular rape, being used systematically.
The economic crisis has caused food prices to soar, while fuel is often available only on the black market.
Protests broke out in Haiti after the Prime Minister announced on 11 September that the Government will reduce some $400 million in fuel subsidies in efforts to increase revenue for social programmes.
By the following day, barricades had been erected throughout the country, prompting a nationwide shutdown, with the situation persisting in the capital for a full five days.
One of the largest gang alliances also blocked the main fuel terminal there on 12 September. The siege lasted for over a week, despite concerted operations by the police over the weekend.
Good offices role
On the political front, Ms. La Lime said she has maintained good relations with all sectors of society and has encouraged dialogue.
"While so-far inconclusive efforts have led to a perceived stalemate, national stakeholders have begun to re-engage with a renewed sense of urgency. In the past weeks, Government representatives, political groups, and civil society organizations launched new consultations on ways to forge a wider consensus on a path to elections. But we're not there yet," she said.
Aid delivery hampered
The insecurity has also severely curtailed humanitarian access and made it "very difficult and dangerous" to deliver, according to Valerie N. Guarnieri, Deputy Executive Director at the World Food Programme (WFP).
"We expect food security to further deteriorate this year, surpassing the record high of 4.5 million people estimated to face crisis or worse levels of acute food insecurity, including 1.3 million people in emergency," she said.
The gangs strangling the capitol are blocking access to fuel supplies and key logistics hubs, including ports and airports, as well as road access to other areas of the country.
Protesters have also ransacked and looted humanitarian warehouses, with WFP losing one-third of its food stocks in just one week. UN agencies and partners estimate they have lost some $6 million during such attacks, which come at the peak of the hurricane season.
Appeal for support
Ms. Guarnieri stressed that WFP and other aid agencies intend to stay and deliver in Haiti despite the challenges, but will need greater assistance.
"Simply put, we're not in a position to support all of those that need our help due to the general lawlessness and operational environment," she said.
"Therefore, we're looking forward to increased support from the Member States, from you, to further facilitate humanitarian access as well as protection of humanitarian actors, personnel and assets."
Fighting illicit trafficking
The armed groups not only compromise stability and security, they also hamper efforts towards peace and lasting development, said Ghada Fathi Waly, Executive Director of the UN Office on Drugs and Crimes (UNODC).
Haiti is particularly vulnerable to the illicit traffic in commodities, particularly drugs, firearms and ammunition. due to its 1,500 kilometres of coastline and land border with the Dominican Republic.
Ms. Waly said UNODC is supporting border management and is working to map out transnational criminal activities in Haiti, as well as their regional impact.
They are also assisting the authorities in building capacity to inspect containers at strategic points such as ports and border crossings.
"These efforts should ensure that customs revenue be effectively sent to activities to support border modernization and border management," she said, speaking in French.
A good night's sleep is a tonic to remember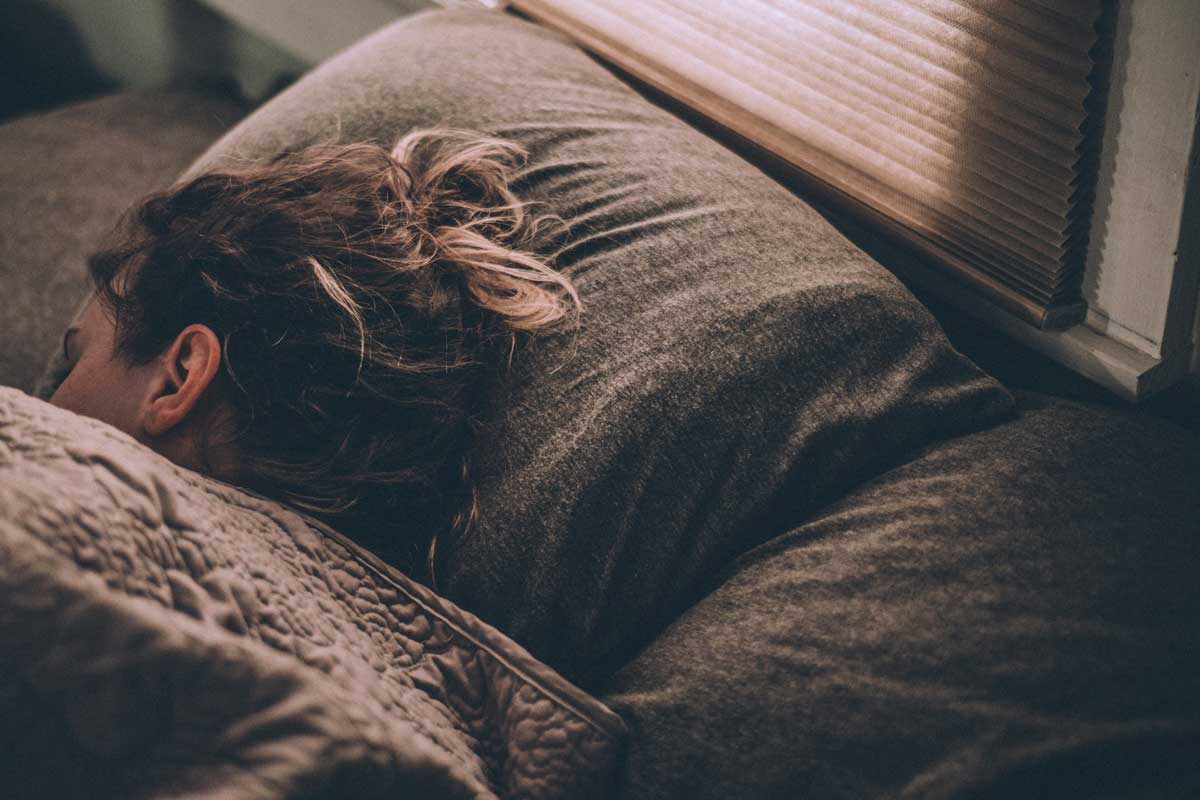 BY ANTHONY KING
Everyone suffers restless nights from time to time. Chewing over failures or worries at the end of the day undermines rest, especially deep sleep. 'A ruffled mind makes a restless pillow,' wrote author Charlotte Brontë.
A good night's sleep serves as a tonic. What's more, it is long recognised that shuteye gives learning and memory a boost. More recently, scientists revealed that the early phase of deep slow-wave sleep is especially important.
'When you learn something in the evening, that information becomes reactivated during sleep,' said Dr Bjoern Rasch, who took part in the Horizon-funded MemoSleep project and is a professor at the University of Fribourg.
The Swiss researcher added that 'Ruminations and negative thoughts increase our awakenings during sleep, make us wake earlier than we want and make us sleep less deeply.'
Reactivated thoughts
But there is good news too. Positive thoughts can also be reactivated in brain circuits and, in the process, improve sleep, according to Dr Rasch. He organized an experiment around the whole idea.
His test was a small boon to students in his university who received 50 Swiss francs (EUR 52) for every night they spent snoozing in a comfortable four-bed sleeping laboratory.
The students were connected to an electroencephalogram that monitored their brain waves. They also had their muscles monitored to record when they fell into slumber and what sleep-state they were in.
Some relaxation strategies allow people to fall asleep faster, but don't change the quality of sleep afterwards, according to Dr Rasch. He played hypnotic tapes with imagery such as a fish swimming in deep water, and with words suggestive of safety and relaxation, for the students.
'The subjects spent more time in the deeper slow-wave sleep stage after listening to the hypnotic tape,' said Dr Rasch. 'We would explain this by an increased reactivation of relaxing and reassuring thoughts during sleep, heard previously during the hypnosis tape.'
In future studies, Dr Rasch hopes to help patients who suffer from insomnia.
'It could not only help them fall asleep but could actually make their sleep more restful,' he said. Furthermore, this could aid people with psychological illnesses, such as post-traumatic stress disorder, who sleep poorly.
Seahorses and learning
The seahorse-shaped part of the brain called the hippocampus (from the Greek word for seahorse) is especially important for learning and memory. Scientists often use rodents to investigate their hippocampus in learning and sleep.
Rats, for example, are masters at remembering paths through mazes to find foods. The hippocampus is key to this recall.
Dr Juan Ramirez-Villegas uses rodents to probe how mammalian brains store memories – work that could eventually contribute to fighting human illnesses such as Alzheimer's.
As part of the Horizon-funded DREAM project, he discovered that another part of the brain – the brainstem – plays a crucial role along with the hippocampus and becomes active beforehand.
'It seems like the brainstem is setting up some scenery so that the hippocampus can reactivate memories across different stages of sleep,' said Dr Ramirez-Villegas, who is a postdoctoral fellow at the Institute of Science and Technology Austria.
He has attached electrodes to record activity in the brains of rats as they navigate a maze and afterwards as they sleep. Sleeping allows the brain to replay daytime events and etch them as long-term memories.
'It is very striking that the cells fire in the same order during sleep that they did during learning, but they are more compressed in time during sleep,' said Dr Ramirez-Villegas.
How we remember
The discovery was surprising because it suggests that the brainstem has an overlooked function in stimulating and changing memory formation. This seems to be true for rodents as much as for primates and, as a result, is likely to be a basic mechanism of the brains of mammals, including people.
The research, while crucial to understanding the basic operation of the brain, could have clinical benefits too. 'We are untangling the basic principles of memory processes, but we can also use these to ameliorate the effects of memory-related illnesses,' said Dr Ramirez-Villegas.
The research in this article was funded via the EU's European Research Council and the Marie Skłodowska-Curie Actions (MSCA). This article was originally published in Horizon, the EU Research and Innovation Magazine.