La Paz and Santa Cruz de la Sierra Develop Urban Resilience with World Bank Support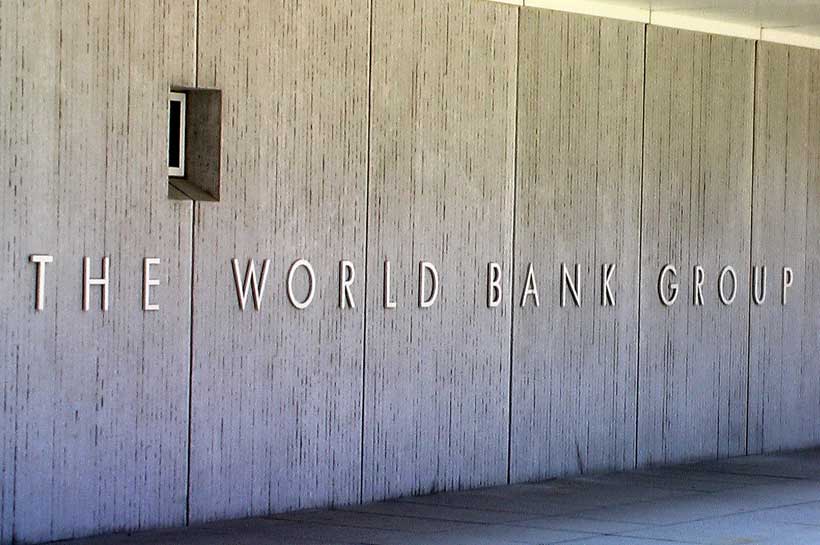 The World Bank Board of Directors approved two loans totaling US$70 million today to support the cities of La Paz and Santa Cruz de la Sierra in their efforts to reduce vulnerabilities to climate risks and to improve living conditions of more than 167,000 residents of lower-income areas of those municipalities.
The resources will be used to develop the resilience of the two cities. They will help strengthen their capacity to reduce and prevent climate risks and provide rapid response to the impacts produced by natural disasters.
The project includes the construction of infrastructure resistant to hydrometeorological phenomena such as mudslides and floods, including improved drainage ditches and river management works. Additionally, the project will improve neighborhoods and public spaces and promote sustainable urban mobility.
"With this project, we reiterate our commitment to Bolivia, and especially to the most vulnerable population, which is always more exposed to climate risks. It is essential for cities to be resilient and protect their inhabitants since, in addition to the dangers families face in emergency situations, their wellbeing suffers and their social advances are threatened," saidMarianne Fay, World Bank Director for Bolivia, Chile, Ecuador and Peru.
Over 20 percent of the Bolivian population, which is responsible for 21 percent of GDP, lives in areas of high climate risk. Therefore, it is crucial for municipalities to strengthen their urban resilience systems with planned investments. In La Paz and Santa Cruz de la Sierra, this need has become increasingly evident given their rapid growth, which has created a variety of challenges.
According to the Mayor of La Paz, Luis Revilla, this loan will enable the municipal government to respond to the considerable social needs in vulnerable areas of the city through interventions in water risk management and stabilization of zones. "This operation responds to a process of short-, medium- and long-term planning that the municipality began many years ago and that is established in Plan 2040, La Paz that We Want. It also reflects the responsible, efficient management of city finances, prioritizing high social impact interventions with a strong resilience component to reduce risks and improve the quality of life of La Paz residents," he said.
"The Santa Cruz municipality works with the World Bank in urban resilience with the purpose of improving the quality and conditions of life of our population and to transform the city with the neighbors' help," stated the Mayor of Santa Cruz de la Sierra, Percy Fernandes Añez. "Four integral and priority projects will be financed: a drainage channel in the 8th ring road – Abasto Wholesale Supply Center, the network of bicycle lanes and upgrading of public space, the revitalization and protection of the ecological cordon and construction of the Metropolitan Park along the Piraí River, and the renovation and improvement of the Historic Center. These projects will become references and models of urban and social development, in order to be replicated throughout the city and at national and international levels," he added.
The preparation and negotiations of the Urban Resilience Project, financed by the World Bank, began in 2018. This process was completed last January, when the previous agreements were approved.
In an effort to support project implementation and expand capacities to invest in the development of resilience of Bolivian cities, the World Bank and the Swiss State Secretariat for Economic Affairs (SECO) in Bolivia are planning joint technical assistance activities with the municipalities and the national government.
The implementing agencies of the loans will be the Autonomous Municipal Government of La Paz (GAMLP), which will receive US$20 million, with a maturity date of 18 years and a six-year grace period; and the Autonomous Municipal Government of Santa Cruz de la Sierra (GAMSC), which will receive US$ 50 million, with a maturity date of 15 years and a five-year grace period.
The resources correspond to investment financing from the International Development Corporation (IDA), an entity of the World Bank Group.
Celebrate your love for the ocean, virtually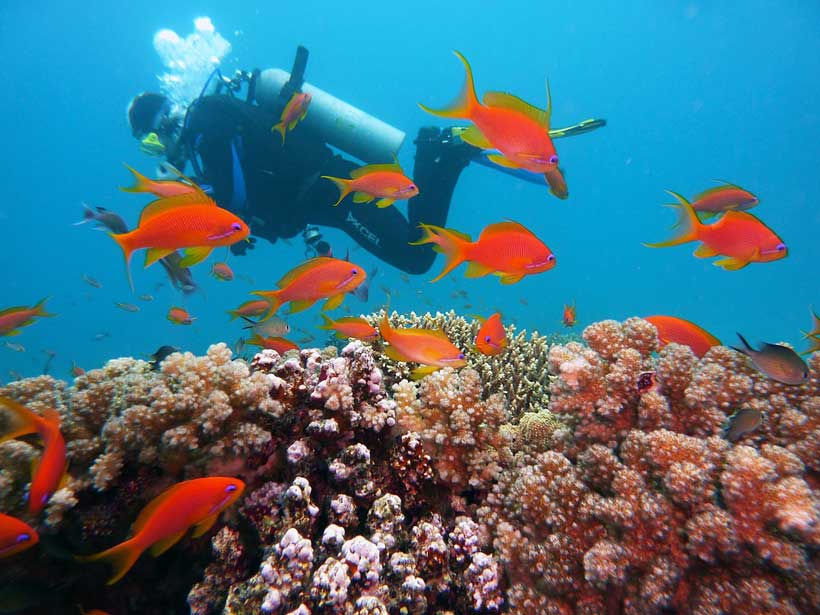 Remote diving is the new remote working.
Schools, events and activities in so much of the world have come to a standstill in the wake of COVID-19, with little or no movement recommended. But that does not mean we cannot still enjoy the world and mysteries that abound below and above its surface.
The Ocean Agency, a partner of the United Nations Environment Programme, is inviting parents and their little ones to experience the ocean and its astounding life forms from the comfort of their homes through a little armchair travel.
Get inspired and engaged with virtual dives, expeditions and ocean quizzes about the fascinating underwater world in a click on your phone or laptop.
Discover coral reefs—some of the Earth's most diverse ecosystems, full of color, life and mystery—and why they are vanishing at an unprecedented rate due to climate change, pollution and other destructive human activities. Find out why corals are glowing and what this means, not only for marine life, but also for our planet through the "Adventure behind Chasing Coral", the Voyager story that features the glowing corals phenomenon.
Who is your kindred reef species? Discover and make your own photo morph to share on social media here.
Get more details about coral reefs, which a quarter of all marine life calls home, and meet some of the ocean's most captivating creatures through the Google Earth Voyager. It is available on desktop, laptop, iPhone and iPad. Download the Google Earth App to dive in to explore the fascinating underwater world, including remnants of World War II as they stand today.
Take an excursion and encounter marine animals, manmade coral reefs and explore shipwrecks using Google Expeditions, available on iPhone and iPad only.
Explore much more here: https://theoceanagency.org/oceanedu
IEA support Luxembourg's ambitious energy transition goals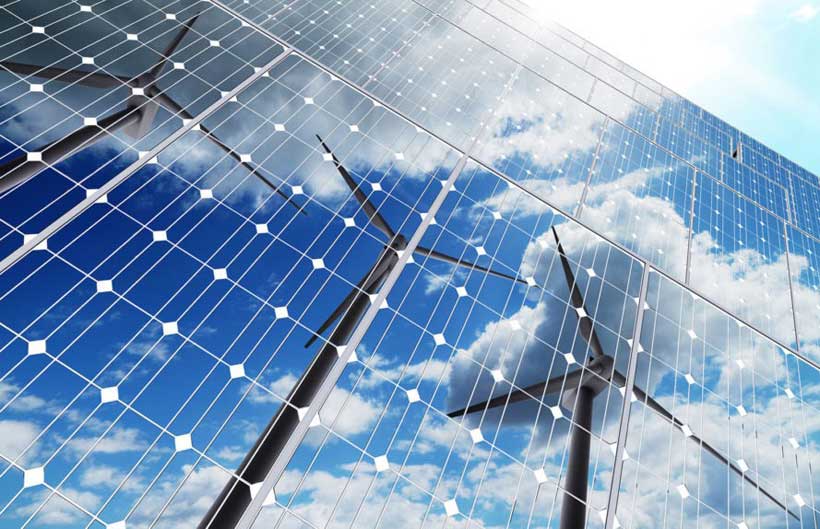 Luxembourg is targeting a sharp reduction in emissions by 2030, but new measures are needed to boost investment in renewables and energy efficiency, new IEA report says.
The International Energy Agency released its latest in-depth review of Luxembourg's energy policies today, welcoming the country's ambitions to shift to a low-carbon economy.
Luxembourg has shown positive signs in its efforts to move ahead with its clean energy transition, according to the report. While the country has enjoyed robust economic and population growth, its energy demand and greenhouse gas emissions have declined for much of the past decade, until they started to rise again in 2016, due to increased fuel sales to trucks in transit. The share of renewables in its energy supply has doubled since 2008.
"The Luxembourg government is committed to the goals of the Paris Agreement and has adopted ambitious energy sector targets, including reducing its greenhouse gas emissions by as much as 55% by 2030," said Dr Fatih Birol, the IEA's Executive Director. "The IEA is ready to support the government's efforts to achieve these goals, starting with the recommendations contained within this report."
The report notes that Luxembourg faces challenges in achieving its energy objectives. The country's energy supply is dominated by fossil fuels, and carbon dioxide emissions are rising since 2016. This trend is driven by higher fuel consumption in the transport sector, mostly from fuel sales to international freight trucks and commuters.
"It is encouraging that the government has embraced an electric vehicle initiative with the intention of reducing greenhouse gas emissions and fuel imports", Dr Birol said. The initiative is targeting the deployment of 800 public charging stations for electric vehicles by 2020. The aim is for 49% of all vehicles registered in Luxembourg and 100% of the national bus fleet to be electric by 2030. These goals are supported by subsidies for electric vehicles, major investments to increase the level and quality of electrified public transport, the introduction of free use of almost all forms of public transport in March 2020, and gradual increases in excise duties on diesel and gasoline. The report calls on the government to evaluate how much existing transport policies contribute to its energy sector targets and formulate a set of coherent measures to achieve a sustained reduction in fuel demand.
Luxembourg has the highest share of electricity imports among IEA member countries, with imports covering nearly 90% of electricity demand in 2018. Luxembourg expects its electricity demand to rise as a result of a growing population and economy and the increasing electrification of the transport and heat sectors.
The IEA report notes that Luxembourg is undertaking actions on several fronts to ensure a secure supply of electricity. The country is aiming to increase domestic electricity generation to cover one-third of national demand by 2030, mostly from solar PV and wind. Luxembourg is also actively cooperating with neighbouring countries on energy security and is planning to strengthen its electricity grid to support additional imports and domestic renewable generation. The report recommends that infrastructure plans and processes should be aligned with renewable energy deployment and should facilitate smart grid technologies such as demand‑side response, batteries and other energy storage options.
Luxembourg has generous support programmes for energy efficiency and renewable energy, two of the pillars of clean energy transitions. However, the IEA report finds that the country's low taxes on energy represent a barrier to the investments needed in energy efficiency and renewables to meet the government's targets. The report calls for the gradual introduction of carbon pricing, which if done wisely, could stimulate the behavioural changes and investments required for the transition to a low-carbon energy system. The government has announced a plan to introduce a carbon price in 2021.
"I strongly believe that both policy and regulatory reforms can help Luxembourg achieve a cost-efficient, equitable and sustainable pathway to meeting its ambitious energy transition goals," said Dr Birol.
Because of the exceptional situation resulting from the COVID-19 coronavirus epidemic, the IEA and the government of Luxembourg agreed to launch the report online rather than via a press conference.
G-20 summit provides chance to rally strongly against coronavirus threat
The COVID-19 crisis presents an "extraordinary opportunity" for the world's leading economic forum to respond to the numerous threats the disease poses to people everywhere, the UN Secretary-General has said.
In a letter to the members of the Group of 20 industralized powers (G-20), António Guterres welcomed their decision to convene an emergency virtual summit on the pandemic, which has already affected health, education and economies worldwide.
"COVID-19 will require a response like none before — a 'war-time' plan in times of human crisis", he wrote on Monday.
"The G-20 leadership has an extraordinary opportunity to step forward with a strong response package to address the various threats of COVID-19. This would demonstrate solidarity with the world's people, especially the most vulnerable".
Suppress the virus
Mr. Guterres recommended three areas for discussion and decision-making at the meeting, due to be held on Thursday.
Topping his list is the need for coordinated action to suppress the virus through "an articulated response mechanism" guided by the World Health Organization (WHO).
"Such a mechanism would strengthen the global response and provide countries with stronger capabilities to stop transmission: test, trace, quarantine, treat the sick and coordinate measures to restrict movement and contact. It would also help enhance scientific collaboration in the search for a vaccine and therapeutic treatment", he said.
Additionally, he called for increased procurement of medical and protective equipment, particularly for developing countries, and offered up the UN's global supply network for this purpose.
G-20 leaders were also asked to ban tariffs and remove restrictions on cross-border trade that affects the deployment of medical equipment, medicines and other essential goods.
"And I am encouraging the waiving of sanctions imposed on countries to ensure access to food, essential health supplies, and COVID-19 medical support. This is the time for solidarity not exclusion", the Secretary-General added.
Stimulus package for developing countries
For his second point, Mr. Guterres previewed the social and economic impact of the pandemic, which is likely to be in the trillions of dollars. He urged the G-20 to launch a large-scale stimulus package for developing countries.
"Unlike 2008, this is not a banking crisis", he said. "While the liquidity of the financial system must be guaranteed, we need to focus on people — families, low-wage workers, small and medium enterprises and the informal sector. Important steps have already been taken by developed countries in this direction. This must be scaled up".
Furthermore, developing economies also will require a support package that could include trade credits, liquidity lines and help in accessing concessional financing.
'Recover better' through sustainable development
Looking further ahead, the UN chief underlined the need to "recover better" through more inclusive and sustainable development models. The pandemic has served as a "stark reminder" of humanity's common fate and the need to invest in critical public services and social protection systems.
He reminded G-20 leaders of the agreed global framework for action through the 2030 Agenda for Sustainable Development and the Paris Agreement on Climate Change.
"We must ensure that the recovery strategy out of this crisis keeps us on track towards these longer-term objectives, building a sustainable and inclusive economy", he said.
Mr. Guterres also urged G-20 nations to "contribute generously" to the COVID-19 humanitarian appeal he will launch on Wednesday, mainly focused on 40 countries where health systems are most vulnerable.