European Commission presents strategies for data and Artificial Intelligence
Today, the Commission unveils its ideas and actions for a digital transformation that works for all, reflecting the best of Europe: open, fair, diverse, democratic and confident. It presents a European society powered by digital solutions that put people first, opens up new opportunities for businesses, and boosts the development of trustworthy technology to foster an open and democratic society and a vibrant and sustainable economy. Digital is a key enabler to fighting climate change and achieving the green transition. The European data strategy and the policy options to ensure the human-centric development of Artificial Intelligence (AI) presented today are the first steps towards achieving these goals.
The President of the Commission, Ursula von der Leyen, said: "Today we are presenting our ambition to shape Europe's digital future. It covers everything from cybersecurity to critical infrastructures, digital education to skills, democracy to media. I want that digital Europe reflects the best of Europe – open, fair, diverse, democratic, and confident."
Executive Vice-President for A Europe Fit for the Digital Age, Margrethe Vestager, said: "We want every citizen, every employee, every business to stand a fair chance to reap the benefits of digitalisation. Whether that means driving more safely or polluting less thanks to connected cars; or even saving lives with AI-driven medical imagery that allows doctors to detect diseases earlier than ever before."
Commissioner for Internal Market,Thierry Breton, said: "Our society is generating a huge wave of industrial and public data, which will transform the way we produce, consume and live. I want European businesses and our many SMEs to access this data and create value for Europeans – including by developing Artificial Intelligence applications. Europe has everything it takes to lead the 'big data' race, and preserve its technological sovereignty, industrial leadership and economic competitiveness to the benefit of European consumers."
Europe as a trusted digital leader
Digital technologies, if used with purpose, will benefit citizens and businesses in many ways. Over the next five years, the Commission will focus on three key objectives in digital:
· Technology that works for people;
· A fair and competitive economy; and
· An open, democratic and sustainable society.
Europe will build on its long history of technology, research, innovation and ingenuity, and on its strong protection of rights and fundamental values. New policies and frameworks will enable Europe to deploy cutting-edge digital technologies and strengthen its cybersecurity capacities. Europe will continue to preserve its open, democratic and sustainable society and digital tools can support these principles. It will develop and pursue its own path to become a globally competitive, value-based and inclusive digital economy and society, while continuing to be an open but rules-based market, and to work closely with its international partners.
Europe as a leader in trustworthy Artificial Intelligence
Europe has all it needs to become a world leader in Artificial Intelligence (AI) systems that can be safely used and applied. We have excellent research centres, secure digital systems and a robust position in robotics as well as competitive manufacturing and services sectors, spanning from automotive to energy, from healthcare to agriculture.
In its White Paper presented today, the Commission envisages a framework for trustworthy Artificial Intelligence, based on excellence and trust. In partnership with the private and the public sector, the aim is to mobilise resources along the entire value chain and to create the right incentives to accelerate deployment of AI, including by smaller and medium-sized enterprises. This includes working with Member States and the research community, to attract and keep talent. As AI systems can be complex and bear significant risks in certain contexts, building trust is essential. Clear rules need to address high-risk AI systems without putting too much burden on less risky ones. Strict EU rules for consumer protection, to address unfair commercial practices and to protect personal data and privacy, continue to apply.
For high-risk cases, such as in health, policing, or transport, AI systems should be transparent, traceable and guarantee human oversight. Authorities should be able to test and certify the data used by algorithms as they check cosmetics, cars or toys. Unbiased data is needed to train high-risk systems to perform properly, and to ensure respect of fundamental rights, in particular non-discrimination. While today, the use of facial recognition for remote biometric identification is generally prohibited and can only be used in exceptional, duly justified and proportionate cases, subject to safeguards and based of EU or national law, the Commission wants to launch a broad debate about which circumstances, if any, might justify such exceptions.
For lower risk AI applications, the Commission envisages a voluntary labelling scheme if they apply higher standards.
All AI applications are welcome in the European market as long as they comply with EU rules.
Europe as a leader in the data economy
The amount of data generated by businesses and public bodies is constantly growing. The next wave of industrial data will deeply transform the way we produce, consume and live. But most of its potential remains unfulfilled. Europe has everything it takes to become a leader in this new data economy: the strongest industrial base of the world, with SMEs being a vital part of the industrial fabric; the technologies; the skills; and now also a clear vision.
The objective of the European data strategy is to make sure the EU becomes a role model and a leader for a society empowered by data. For this, it aims at setting up a true European data space, a single market for data, to unlock unused data, allowing it to flow freely within the European Union and across sectors for the benefit of businesses, researchers and public administrations. Citizens, businesses and organisations should be empowered to make better decisions based on insights gleaned from non-personal data. That data should be available to all, whether public or private, start-up or giant.
To achieve this, the Commission will first propose to establish the right regulatory framework regarding data governance, access and reuse between businesses, between businesses and government, and within administrations. This entails creating incentives for data sharing, establishing practical, fair and clear rules on data access and use, which comply with European values and rights such as personal data protection, consumer protection and competition rules. It also means to make public sector data more widely available by opening up high-value datasets across the EU and allowing their reuse to innovate on top.
Second, the Commission aims at supporting the development of the technological systems and the next generation of infrastructures, which will enable the EU and all the actors to grasp the opportunities of the data economy. It will contribute to investments in European High Impact projects on European data spaces and trustworthy and energy efficient cloud infrastructures.
Finally, it will launch sectoral specific actions, to build European data spaces in for instance industrial manufacturing, the green deal, mobility or health.
The Commission will also work to further narrow the digital skills gap among Europeans, and explore how to give citizens better control over who can access their machine-generated data.
Next Steps
As set out in the strategy presented today, the Commission will present later this year a Digital Services Act and a European Democracy Action Plan, propose a review of the eIDAS regulation, and strengthen cybersecurity by developing a Joint Cyber Unit. Europe will also continue to build alliances with global partners, leveraging its regulatory power, capacity building, diplomacy and finance to promote the European digitalisation model.
The White Paper on Artificial Intelligence is now open for public consultation until 19 May 2020. The Commission is also gathering feedback on its data strategy. In light of the input received, the Commission will take further action to support the development of trustworthy AI and the data economy
Background
Since 2014, the Commission has taken a number of steps to facilitate the development of a data-agile economy such as the Regulation on the free flow of non-personal data, the Cybersecurity Act, the Open Data Directive and the General Data Protection Regulation.
In 2018, the Commission presented for the first time an AI strategy, and agreed a coordinated plan with Member States. The framework for AI presented today also builds on the work carried out by the High-Level Expert Group on Artificial Intelligence, which presented their Ethics Guidelines on trustworthy AI in April 2019.
In her Political Guidelines, Commission President Ursula von der Leyen stressed the need to lead the transition to a healthy planet and a new digital world. In that context, she announced to kick-start the debate on human and ethical Artificial Intelligence and the use of big data to create wealth for societies and businesses during her first 100 days in office.
Disinformation: How to recognise and tackle Covid-19 myths
The outbreak of the coronavirus has led to disinformation that hampers efforts to contain the pandemic. Read on to find out what you can do.
From the original claim that the virus spread through bat-soup, to heated reports of EU countries fighting each other for dwindling supplies of medical equipment, these claims are everywhere.
The World Health Organization (WHO) said false claims "are spreading faster than the virus" and has already termed it an "infodemic of planetary proportions". Major online platforms are already acting to limit their reach.
How can you recognise disinformation and how can you help stop it from spreading? What is the EU doing about it? Find the answers in our Q&A.
What is the EU doing to tackle disinformation?
To support factual and reliable information, there is a joint EU page about Europe's response to the virus, which will soon include special information to correct common myths linked to the outbreak.
In addition, experts and politicians from the EU and its member states regularly hold video conferences to discuss disinformation and share methods to inform people about the risks, and how to address them. There is also pressure on online platforms to take action against online scams.
Why do people intentionally put out false information?
Some people do it for profit. It could be to sell products that do not work or to attract more visitors to their webpages, increasing income from ads.
According to a report by the EU's special anti-disinformation team, some false claims have originated from specific political forces, including the US "alt" right, China and Russia. In these cases, the aim is political, to undermine the European Union or to create political shifts.
However, many people spreading disinformation do so, because they believe it, without intending harm.
Is disinformation about Covid-19 really that dangerous?
At a time when many people are worried and getting shocking news, it is more difficult to remain calm and fact-check as needed.
In the past, misinformation about vaccines led parents to opt out of vaccinating their children against measles and other dangerous diseases, leading to an explosion in new measles cases.
Even if people don't believe the misinformation, it may undermine the concepts of truth and expertise, so that a spontaneous tweet by someone without a clue is valued as much as a thorough analysis by an expert.
What can I do to prevent the spread of disinformation?
Disinformation depends on people believing it and sharing. And it is easy to be fooled. To make sure you do not spread disinformation, be extra careful when sharing news that elicits a strong reaction or that seems too good or too bad to be true. An easy first check is to search the internet to see if more than one reliable source is reporting about the same thing.
What can I do if I see or hear someone share disinformation?
You can report disinformation to the social media platform where you found it. Many social media companies have committed to work against coronavirus-related disinformation.
Also, talk to the person spreading it: it was probably unintentional. Researchers say that the best way to convince people who believe in conspiracy theories is to show empathy, appeal to the person's critical thinking and avoid ridiculing them.
Coronavirus: Commission boosts budget for repatriation flights and rescEU stockpile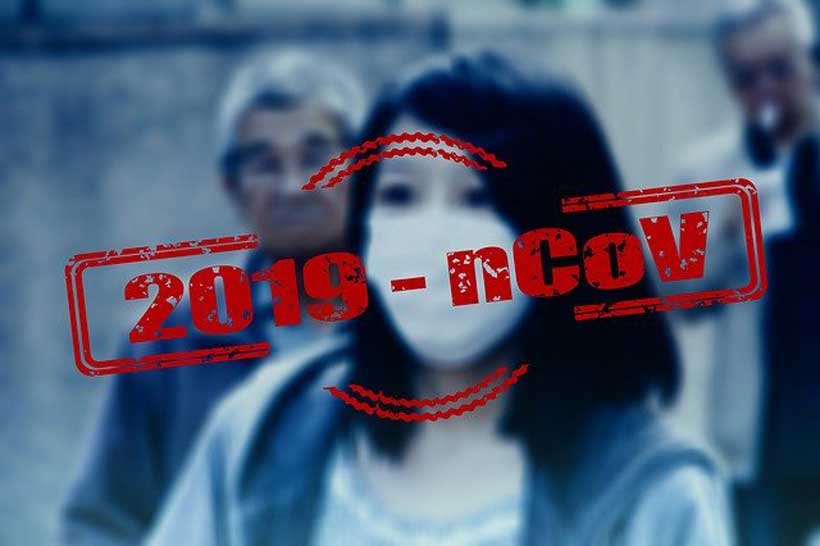 European Commission has proposed to make €75 million from the EU budget available to help Member States repatriate EU nationals and to increase the budget of the RescEU medical stockpile.
Commissioner Johannes Hahn, in charge of the EU budget, said: "Today's measure is yet another illustration of how the EU budget can add value when and where needed the most. It is also an illustration of European solidarity and cooperation at its best."
Commissioner for Crisis Management, Janez Lenarčič, said: "The safe return of our citizens is a priority. We are doing all we can to ensure they are reunited with their families as soon as possible during these difficult times. I would like to thank Member States for their efforts during this process. Our Emergency Response Coordination Centre continues working 24/7 with Member States in order to meet their requests."
Repatriation flights
Thanks to repatriation flights organised through the Union Civil Protection Mechanism and co-financed by the EU, 2,312 people have been already repatriated to Europe from China, Japan, the U.S., Morocco, Tunisia, Georgia, the Philippines and Cabo Verde since the beginning of the outbreak. More than 80 further repatriation flights are planned in the coming days.
Under the EU Civil Protection Mechanism, the EU contributes to the costs of repatriation flights that carry nationals of more than one Member State, based on a principle of solidarity.
RescEU stockpile
This European Commission proposal will increase the total budget of the first ever rescEU stockpile of medical equipment (ventilators, protective masks and essential medical gear) to €80 million.
Background
The Commission is putting forward a draft amending budget – a proposal to reorganise part of the EU spending for the year in line with the latest priorities – to secure funding for these operations.
The draft amending budget also foresees:
– €350 million of migration management assistance to Greece, to add to the extra €350 million emergency assistance already being deployed, in line with the commitment of President von der Leyen during her visit to Greece;
– €3.6 million for the the European Centre for Disease Prevention and Control to enhance the capacity to identify, assess and communicate threats to human health from communicable diseases, and in particular to increase the expert capacity in the light of the coronavirus crisis;
– €100 million to help Albania recover from the devastating earthquake on 26 November 2019, part of the €115 million Commission pledge and thetotal pledge of €1.15 billion;
– €3.3 million additional funding for the European Public Prosecutors' Office (EPPO) to boost its 2020 budget. The money will, for example, enable EPPO to recruit more quickly qualified staff and to buy IT equipment to start processing the first cases. Together with case-management support for EPPO mobilised already earlier this year, EPPO's total funding increase for 2020 is therefore at 48%.
Next steps
The European Parliament and the Council are now invited to approve the budgetary changes as quickly as possible, to make sure the money can go where the needs are the most pressing.
Commission issues guidelines to protect critical European assets and technology in current crisis
European Commission today issued guidelines to ensure a strong EU-wide approach to foreign investment screening in a time of public health crisis and related economic vulnerability. The aim is to preserve EU companies and critical assets, notably in areas such as health, medical research, biotechnology and infrastructures that are essential for our security and public order, without undermining the EU's general openness to foreign investment.
President of the European Commission Ursula von der Leyen said: "If we want Europe to emerge from this crisis as strong as we entered it, then we must take precautionary measures now. As in any crisis, when our industrial and corporate assets can be under stress, we need to protect our security and economic sovereignty. We have the tools to deal with this situation under European and national law and I want to urge Member States to make full use of them. The EU is and will remain an open market for foreign direct investment. But this openness is not unconditional."
Commissioner for Trade Phil Hogan said: "We are facing an unprecedented public health crisis with deep consequences for the European economy. In the EU, we are and wish to remain open to foreign investment. In the current circumstances, we need to temper this openness with appropriate controls. We need to know who invests and for what purpose. The EU and its Member States have the right legal tools for that. Today's guidelines call upon Member States to use these tools to the fullest extent and will bring additional clarity on how to use our investment screening framework to prevent a sell-off of strategic EU assets in the current crisis."
Under existing EU rules, Member States are empowered to screen foreign direct investments (FDI) from non-EU countries on grounds of security or public order. Protection of public health is recognised as an overriding reason in the general interest. As a result, Member States can impose mitigating measures (such as supply commitments to meet national and EU vital needs) or prevent a foreign investor from acquiring or taking control over a company. National FDI screening mechanisms are currently in place in 14 Member States. With the EU foreign investment screening regulation in force since last year, the EU is well equipped to coordinate control of foreign acquisitions done at the Member States' level.
Issuing its guidelines, the Commission calls upon Member States that already have an existing screening mechanism in place to make full use of tools available to them under EU and national law to prevent capital flows from non-EU countries that could undermine Europe's security or public order.
The Commission also calls on the remaining Member States to set up a fully-fledged screening mechanism and in the meantime to consider all options, in compliance with EU law and international obligations, to address potential cases where the acquisition or control by a foreign investor of a particular business, infrastructure or technology would create a risk to security or public order in the EU.
The Commission also encourages cooperation between Member States, as it comes to FDI screening cases where foreign investment could have an effect on the EU single market. Foreign acquisitions taking place now already fall under the EU FDI screening regulation, and could be reviewed under the cooperation mechanism established by the regulation, which will be fully operational as from October 2020.
On capital movements, the guidelines also recall under which specific circumstances free movement of capital, notably from third countries, linked to acquisitions of stakes may be restricted.
The Commission will also continue to follow closely developments on the ground and stands ready to discuss and ensure coordination on any foreign investment case with a larger European impact. Protection of the EU strategic assets will also be the subject of discussions between President von der Leyen and EU leaders in tomorrow's European Council videoconference.
Background
The EU FDI Screening Regulation was adopted in March 2019. It puts in place for the first time an EU-level mechanism to coordinate the screening of foreign investments likely to affect the security and public order of the Union and its Member States. This mechanism is based on an obligation to exchange information between Member States and the Commission, as well as on the possibility for the Commission and Member States to issue opinions and comments on specific transactions. The application of this mechanism will start on 11 October 2020. The Commission and Member States are already cooperating with a view to adapt national screening mechanisms and ensure a full and swift implementation of the Regulation at EU and national levels.