Large Protest Erupt In the Capital of Haiti After Kidnappers Murdered Victims
Multiple protests erupt across Port-Au-Prince, the Capital of Haiti, after kidnapping victims murdered by unknown kidnappers.
After years and months of protests (Peyi Lòk) across Haiti for the resignation of Jovenel Moise and PHTK about the PetroCaribe funds, the country is going through a kidnapping crisis and dozen of people are reportedly going missing and abducted by kidnappers who are demanding a large amount of cash to let the victims go back where they took them from.
In the past few years, after millions of young Haitians spent 2017 to 2019 on the streets, demanding President Jovenel Moise resign over his government's failure to prosecute years of unbridled corruption that siphoned billions in international aid into bank accounts overseas. Unfortunately, after all the protests, 187 protesters killed, 44 police officers killed, 2 journalists killed, President Jovenel Moise refused to step down along with his party named Haitian Tèt Kale Party (PHTK). After all the chaos, the beginning of February 2020, the country can't take a break from unknown kidnappers and gang members.
The kidnapping crisis used to be like this back in 2004 but Police Nationale d'Haiti (PHN) stopped it by arresting and punishing those responsible for these crimes. Unfortunately, the same crisis is happening again across the country and everyone is wondering who's behind these kidnapping acts in 2020.
During a press meeting, the spokesman of the police institution, Michel-Ange Louis-Jeune, had mentioned the absence of formal complaints to agree on the resurgence of acts of kidnapping in the capital until the victims' families told him it's true.
"Nap rezoud problem kidnapin sa yo, epi nap fe tout sa nou kapab pou retire Ayiti nan sa li ye la jounen jodia.", Said the spokesman of the police institution, Mr. Michel-Ange Louis-Jeune.
According to Police Nationale d'Haiti, among those who got abducted by the kidnappers on FEB 8th were 5 members of a Church in Port-Au-Prince called l'Église Baptiste le Phare de Martissant. The kidnappers demanded $3M GOURDES to release the victims in order to keep them alive. The Haitian National Police (PNH), with the launch of Operation "Iron Curtain", seems to be ACTIVE regarding the kidnapping acts across the country in order to solve these issues.
According to local media like Bon Déjeuner! Radio and Rezo Nòdwès, those concerned Christians were on a mission in the commune, that's when they were attacked and then kidnapped by armed men. Relatives of the victims said that the kidnappers demanded $3M Gourdes as a ransom to be able to set them free.
Jean Rubens Eugène, another young person from the same Evangelical Assembly was killed, on the night of Tuesday, February 11, 2020, at 4th avenue Bolosse, south of Port-au-Prince, when he was preparing to give to kidnappers the sum required for the release of the 5 young hostages.
In results of the killing of Jean Rubens Eugène, the teen who got killed by the kidnappers, a huge protest occurs in Port-Au-Prince on FEB 12th to demand justice for those who got abducted and killed by kidnappers and the protesters used this opportunity to demand the resignation of Jovenel Moise and PHTK because the Haitian Government refused to comment on the crisis that the country is going through. The opposition leaders and other political leaders blame the current Haitian Government for these issues in 2020.
"I think the country is going through a lot this year and it's a shame that the current Haitian Government is quiet about those crimes.", said Mr. Werley Nortreus, a political leader and founder of Vanyan Sòlda Ayiti and A New Haiti Before 2045 (ANHB 2045).
From reports, multiple men, women, and children got abducted by the kidnappers. Among those who got abducted are killed and some never got released yet. Unfortunately, the Police department can't help release everyone the kidnappers got, but PNH is doing the best to help save everyone.
"I think Haiti needs young educated leaders and visionary like me and others to lead the country in the right direction this 2020 before it's too late.", said Mr. Werley Nortreus, and other protesters.
Haiti's parliament shut down indefinitely in January 2020 because of the chaos, eliminating the check on presidential power that paralyzed Moise for years. Thursday marks the president's first month of ruling the country by decree, but it looks like the country got worse.
UNRWA condemns demolition of Palestinian home in East Jerusalem
The UN agency that supports Palestinian refugees, UNRWA, on Thursday urged Israeli to immediately halt all evictions and demolitions in the West Bank, including East Jerusalem, after an entire family was forced out of their long-term home the previous day.
Israeli police evicted the Salhiyya family from their two adjacent houses, according to news reports, in the Sheikh Jarrah neighbourhood in East Jerusalem early on Wednesday, and later tore down the structures – a move which UNRWA's West Bank field office has condemned.
Staff who visited the scene on Thursday morning observed the total destruction of the property, with school bags, clothes and family photos still partially visible beneath the rubble.
Against international law
"Under international humanitarian law, the forcible transfer of protected persons, as well as the destruction of real or personal property belonging individually or collectively to private persons by Israel, as the occupying power, is strictly forbidden, except where such measures would be rendered absolutely necessary by imperative military reasons, or for the security of the population under occupation," the agency said. 
The 15-member Salhiyya family, who include an older woman and young child, had been living in Sheikh Jarrah for nearly 40 years, according to UNRWA.
The neigbourhood and tensions surrounding evictions, and attempted evictions, was at the heart of brutal fighting that erupted last year in Gaza, between Israel and the militant group, Hamas.
Arrests and injuries
Israeli forces raided the two Salhiyya houses on the property, at 3am on Wednesday, while the family was sleeping.
In a matter of hours the homes, as well as their possessions, were destroyed, UNRWA said, adding that Israeli forces injured several family members during the eviction operations.
The head of the family, Mahmoud Salhiyya, along with other relatives, was also arrested. Mr. Salhiyya had threatened to set himself on fire two days ago after Israeli forces demolished his business, located next door.
Other families at risk
UNRWA stated that sadly, cases like the Salhiyya's are not unique as scores of Palestine refugee families in different areas of Sheikh Jarrah alone – over 200 persons, many of them children – currently face imminent threat of eviction.
Across East Jerusalem, an estimated 218 Palestinian households are at risk of displacement by the Israeli authorities, the agency said, citing 2020 data from the UN humanitarian affairs office, OCHA.
These households comprise some 970 people, including 424 children.
UNRWA called on the Israeli authorities to abide by international law and, as the occupying power, to ensure the protection of Palestine refugees and civilians in the West Bank, including East Jerusalem.
"All individuals have a right to safe and secure housing and to live in peace and dignity," said the agency.
Agencies call for release of seriously ill child
In another development in the region, UNRWA and two other UN agencies are calling for the immediate release of a seriously ill Palestinian child detained in Israel.
Amal Nakhleh, now 18, has been held without charge for more than a year, a measure known as administrative detention. He has a rare neuromuscular disorder, according to media reports.
Israel has extended his detention until 18 May, according to a statement issued on Thursday by the UN Children's Fund (UNICEF), UNRWA, and the UN human rights office, OHCHR.
"Neither Amal nor his lawyers or family have been informed of the reasons for his arrest and detention. Amal suffers from a severe autoimmune disease that requires continuous medical treatment and monitoring," they said. 
Not an isolated case
The UN agencies called for his "immediate and unconditional release", in line with international human rights law.
This is not an isolated case, they added, as currently at least three Palestinians are in administrative detention who were under age 18 when they were first detained.
"We echo the calls of the UN Secretary-General who in his Report on Children and Armed Conflict has, every year since 2015, urges Israel to end the administrative detention of children. This practice deprives children of their liberty and must immediately end."
Widodo emphasizes importance of G20 focus on resilient health systems,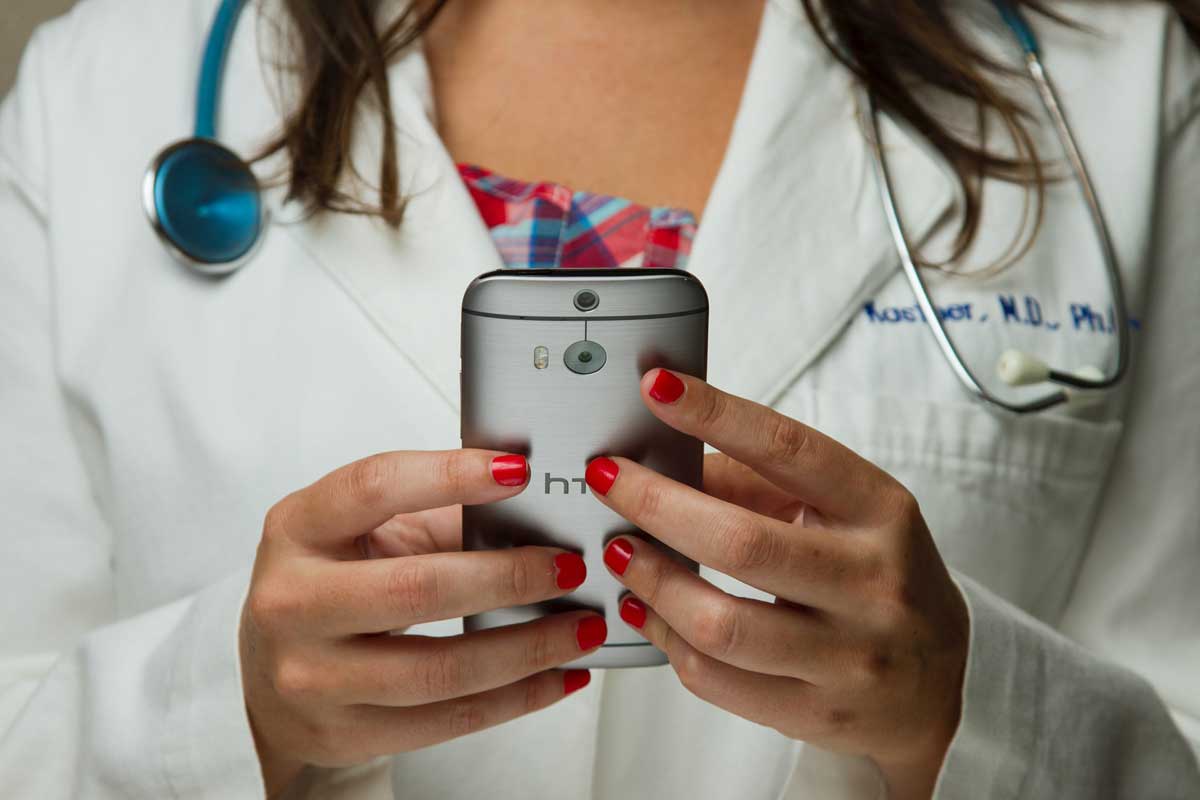 The G20 and advanced economies must work together to create a more resilient and responsive global health architecture to face future threats and pandemics, said President Joko Widodo of Indonesia in his address to the Davos Agenda 2022.
He said the International Monetary Fund should be tasked to mobilize resources to revitalize global health architecture. This should include a global contingency fund for medical supplies, building capacity in developing countries to manufacture vaccines and the creation of global health protocols and standards.
"The costs will be much lower than the losses we sustained due to the vulnerability of the system during the pandemic," he said.
In discussion with Klaus Schwab, Founder and Executive Chairman of the World Economic Forum, Widodo highlighted that "the G20 will play an important role in mobilizing the development of this global health architecture" and added: "I trust that advanced economies will not object to supporting such initiatives."
Widodo – whose country holds the presidency of the G20 during 2022 – invited all global business leaders to contribute their ideas to the G20's three key goals for 2022: creating a more resilient global health system; optimizing digital technology to support societal transformation; and driving a fair and affordable transition to clean energy and a circular economy. "The benefits must be felt by wider society," he said, adding that six of Indonesia's sectors are "wide open" for foreign investment – export-oriented labour-intensive industries (including health), renewable energy, infrastructure, automotive (especially electric vehicles), tourism and value-added mining.
In response to a question on how Indonesia – a nation heavily dependent on coal-fired power – could accelerate its own energy transition, Widodo said that developing countries need technology transfer and financial support from advanced economies to ensure the transition does not burden their citizens. Indonesia needs $50 billion for its renewable power sector and a further $37 billion for forestry, land use and marine sectors. "Concrete outcomes can only be achieved through strong cooperation," he said. "Technology and financing will be key."
The president pointed out that, as part of its roadmap to reach net zero by 2060, Indonesia had slashed the coverage area of forest fires sevenfold, from 1.7 million hectares in 2014 to 229,000 hectares in 2021. The number of hotspots fell over the same period from 89,000 to just 1,300. The country has restored 3.74 million hectares of peatlands since 2016 and rehabilitated 50,000 hectares of mangrove forests in the past year. Its mangrove-rehabilitation target is 600,000 hectares by 2024 – the most ambitious such programme in the world, providing, he said, a "carbon sink equivalent to four tropical forests".
To finance the green transition, Widodo has initiated a carbon trading system that will deliver "results-based payments" for actions that reduce carbon emissions as well as a carbon tax on coal-fired power plants, due to start in April.
"Indonesia has the potential to be a global market leader in carbon trading and is predicted to surpass the carbon trade potential of Peru, Kenya and Brazil, as countries with the same tropical forest cover," he said. The government also plans to raise capital by issuing environmental and social bonds, and through REDD+ projects that reduce deforestation and promote sustainable forest management.
Davos Agenda Session on Space and Climate Opens Up New Frontiers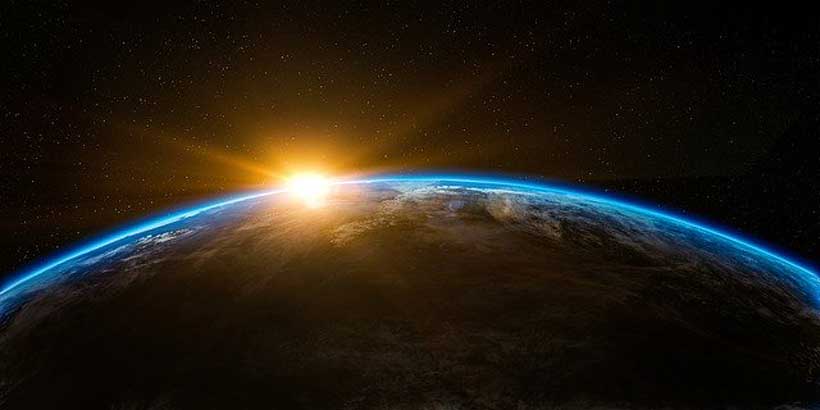 European Space Agency astronaut Matthias Maurer connected live to a session on Thursday at the Davos Agenda 2022 from the International Space Station, somewhere high above the Pacific, to discuss how space research can improve life on Earth.
While in orbit on a six-month mission with the European Space Agency (ESA), Maurer will support a wide range of science experiments and technological research, including those that address transmissions of disease, the reduction of carbon emissions and human health-related activities. Knowledge gained through his mission will contribute to development that benefits life on Earth.
"We have worked hard in the past few weeks and months to send back cargo that we harvested for scientists to analyse all these samples that we produced in space, and to produce science and knowledge for humanity out of it," he said.
He added that the cross-country and international collaboration aboard the space station should also be a model for how the world tackles major challenges, such as climate change. From his view, Maurer described the beauty of the planet, but also pointed out that he could see the impact of climate change from space.
"When we fly around the Earth (16 times a day), we cross over areas that are very arid and dry and I can see scars on the planet where people are digging deep to extract resources. So we are actively reshaping the planet. We are cutting down trees and burning down rainforests. I see the flames. I also see the flooding."
Back on Earth, Al Gore, Vice-President of the United States (1993-2001); Chairman and Co-Founder, Generation Investment Management, explained how space technology and artificial intelligence can help address climate action. He highlighted the work of Climate TRACE, a global coalition created to make meaningful climate action faster and easier by independently tracking greenhouse gas emissions with unprecedented detail and speed.
"Some things you can see directly from space, like methane, but the difficulty of measuring CO2 emissions against a highly varied CO2 background on the Earth make it necessary to use AI to get precision we need," he said. He added that if you consider something like GPS, it is clear how quickly the opportunities offered by space tech and space exploration can become integrated into our lives.
But the data and knowledge that is gained from space should not be limited to those who own satellites, said Sarah Al Amiri, Minister of State for Advanced Technology, Ministry of Industry and Advanced Technology of the United Arab Emirates. "If only countries with access to satellites get access to the data, we deny other countries the opportunity to benefit from that knowledge," she said.
According to the World Economic Forum's Global Risks Report 2022, space is increasingly crowded and commercialized. While the diversification of actors is for many an exciting development, dated space governance frameworks are coming under considerable pressure, exposing fault lines between the ambitions of different players and the acceptability of their actions.
Echoing this message, Josef Aschbacher, Director-General of the ESA, noted that the volume of satellites indicates that regulation is important.
However, it will have to keep up with a fast-changing industry, which, according to Chris Kemp, the Founder, Chairman and Chief Executive Officer of Astra, is currently seeing a revolution of sorts. "Access is increasing all the time thanks to significant falls in the cost of putting satellites into space and this has enabled a new generation of entrepreneurs to build companies, to take these companies public and provide new capabilities."