First Road Safety Profile Report to Help Save Lives on the Road
The World Bank's Global Road Safety Facility (GRSF) presented the Guide for Road Safety Opportunities and Challenges: Low- and Middle-income Country Profiles during the 3rd Global High-Level Conference on Road Safety in Stockholm. The guide gives a precise assessment on the magnitude and complexity of road safety challenges faced by low-and middle-income countries (LMICs) and helps policy makers understand the road safety framework in context of their own country systems and performance. The guide also helps countries to build and appreciate the business case for vital road safety investment.
LMICs are facing a major challenge in road safety. Each year, 1.35 million people are killed on the worlds' roads, and a further 50 million are injured, with the vast majority of these (over 90 percent) occurring in LMICs.
One major barrier to improving this situation is a lack of understanding of the problem due to deficient information. Many vital metrics of road safety performance are not measured effectively in most LMICs, including the actual number of road crash fatalities and serious injuries. Measures of progress such as safety rating of roads, age and safety of vehicles, and safety behaviors such as helmet or seatbelt use are also commonly not known. This limits every aspect of road safety management and delivery, including resource allocation, advocacy, intervention selection, and prioritization of resources.
Information is required to guide progress across all pillars of road safety—management, roads, speed, vehicles, road users, and post-crash care— in order to understand deficiencies and opportunities, set ambitious targets for improvement, monitor progress and develop advocacy and commitment for interventions that work.
The Road Safety Country Profiles present information on all these pillars along with information on the current status for each country and region along with extensive information on key risk factors, issues and opportunities. This report provides a baseline for monitoring progress on vital metrics for road safety. It will be updated to measure progress on evidence-based road safety measures during the current decade.
The report also guides action: Clear advice and references regarding robust policies and other interventions are provided to countries facing specific challenges, allowing them to take direct action on priority issues and opportunities.
"The road safety agenda is critical for development, from building and maintaining human capital, to ensuring long-term growth and poverty reduction prospects. This groundbreaking report responds to the urgent need to collect and document road safety performance data—an important step toward a clear understanding of the problem," said Makhtar Diop, Vice President for Infrastructure, World Bank. "As the road safety challenge moves into a new decade, this report will help build on achievements at the local, regional and national levels, and strengthen the foundation for a new phase of action."
The guide was developed by GRSF together with the World Bank, with funding support from UK Aid and the World Bank. GRSF has been a leading global actor for the global road safety agenda and plays a vital role in providing guidance, leadership, and funding to LMICs, international partner organizations, academia, and NGOs via a wide range of research studies, guidance documents and technical support.
The GRSF gratefully acknowledges the many sources employed to calculate various measure. In particular, we thank to the World Health Organization (WHO); the Institute for Health Metrics and Evaluation (IHME); the International Road Assessment Programme (iRAP); and the United Nations Environment Programme (UNEP) for the significant use we have made of their data.
Wastewater A Resource that Can Pay Dividends for People, the Environment, and Economies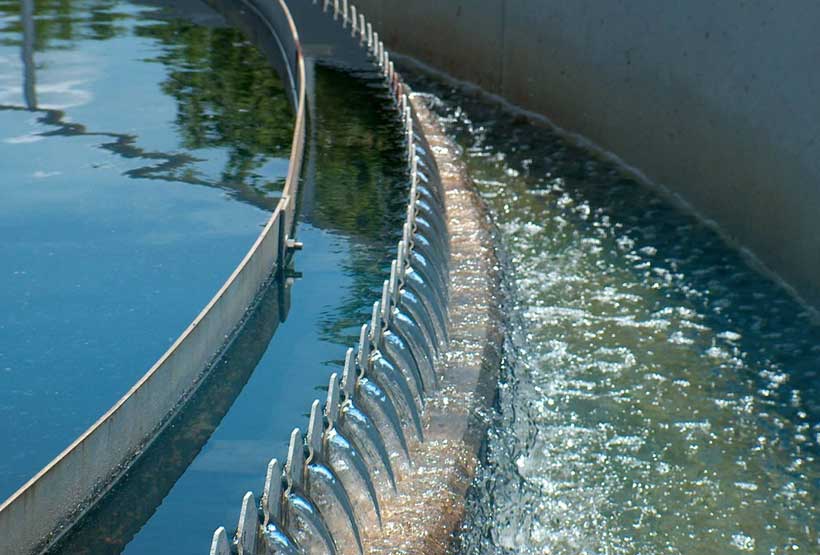 The world's wastewater – 80 percent of which is released into the environment without adequate treatment – is a valuable resource from which clean water, energy, nutrients, and other resources can be recovered, according to a World Bank report released today to mark World Water Day.
The report, Wastewater: From Waste to Resource, calls for smarter wastewater management, including reuse and resource recovery, and looks at wastewater projects around the world which have paid dividends for people, the environment, and economies in the short and long-term.
Efficiently investing in wastewater and other sanitation infrastructure is crucial to achieve public health benefits, improve the environment, and enhance quality of life. Safely managed water, sanitation and hygiene (WASH) services are an essential part of preventing disease and protecting human health during infectious disease outbreaks, including the current COVID-19 pandemic.
"At a time when 36 percent of the world's population lives in water-scarce regions, wastewater treatment for reuse is part of the solution to water scarcity and pollution problems," said Jennifer Sara, Global Director, World Bank Water Global Practice. "Once treated, it can be used to replace freshwater for irrigation, industrial processes, or recreational purposes. It can also be used to maintain the environmental flow and by-products from its treatment can generate energy and nutrients."
Wastewater treatment offers a double value proposition, the report says. In addition to environmental and health benefits, wastewater treatment can bring economic benefits through reuse in different sectors. Its by-products, such as nutrients and biogas, can be used for agriculture and energy generation. And additional revenues generated from this process can help cover water utilities' operational and maintenance costs.
"In this sense, wastewater should not be considered a 'waste' anymore, but a resource. This is at the core of a circular economy, an economic system aimed at minimizing waste and making the most of resources. As cities continue to grow, future urban development requires approaches that minimize resource consumption and focus on resource recovery, following principles of the so-called circular economy," said Diego Juan Rodriguez, the report's author and a Senior Water Resources Management Specialist at the World Bank. "One of the key advantages of adopting circular economy principles in wastewater management is that resource recovery and reuse could transform sanitation from a costly service to one that is self-sustaining and adds value to the economy. This will help countries bridge the funding gap in sanitation to achieve the Sustainable Development Goals."
The report casts a light on wastewater management experiences in the Latin America and Caribbean (LAC) region, which are already reaping benefits. For example:
By using treated wastewater instead of groundwater, the San Luis Potosi power plant in Mexico cut costs by 33 percent, leading to US$18 million in savings over six years for the power utility. For the water utility, the additional revenue from selling treated wastewater helped cover operations and maintenance costs.
A wastewater treatment plant in Cusco, Peru, saves US$230,000 a year in transporting biosolids (nutrient-rich organic materials resulting from the treatment of domestic sewage in a wastewater treatment facility) and landfill fees due to an agreement with the local compost producer. The compost produced with the plant's biosolids is then used as part of the water management project to preserve the Piuray Lake.
The Brazil-based CAESB water and wastewater utility's use of biosolids for corn production led to higher-than-average grain yields and was 21 percent more efficient than mineral fertilizers.
The operator of the La Farfana wastewater treatment plant in Santiago, Chile, after investing US$2.7 million to retrofit the plant, was able to sell biogas, accounting for an annual net profit of US$1 million for the business.
The report recommends incorporating wastewater interventions as part of river basin planning, and pairing them with policies, institutions and regulations that foster this paradigm shift. Wastewater treatment plants need to be gradually repurposed as water resource recovery facilities, while also exploring and supporting innovative financing and sustainable business models that leverage the potential revenue streams of resource recovery from wastewater.
Only 30 to 40 percent of the LAC region's collected wastewater is treated, resulting in negative impacts on both human health and the environment.
The report shows what's possible when governments at all levels apply circular economy principles to their wastewater challenges. For example, in the city of La Paz, Bolivia, the national and municipal governments, as well as the water utility, with support from the World Bank and other development partners, are working together to incorporate circular economy principles in the design of the La Paz wastewater treatment plant. The goal is to address water pollution and public health issues caused by low levels of wastewater treatment and unregulated use in agriculture.
"We are happy to see that the necessary transformation is well under way – wastewater policies in many countries already include reuse and resource recovery, and we hope more countries will follow suit. Countries need to scale up action," said Rodriguez.
The report was funded in part by the Global Water Security & Sanitation Partnership (GWSP) and the Public-Private Infrastructure Advisory Facility (PPIAF).
WEF Releases Framework to Help Business Identify ESG Factors for Long-Term Resilience
Building a resilient business is increasingly dependent on preparing for the impact of non-financial factors, including those related to environmental, social and governance (ESG) issues. As we see with the current business impacts of COVID-19, companies are already dealing with financially material business factors that can develop suddenly. To succeed in the coming decade, investors and companies must equip themselves with forward-looking and proactive approaches to materiality.
The white paper, Embracing the New Age of Materiality: Harnessing the Pace of Change in ESG,determines that what is financially immaterial to a company or industry today can become material tomorrow, a process called "dynamic materiality". The whitepaper also introduces a new framework analyses how ESG issues have become financially material over time.
ESG issues are increasingly impacting business. As social tensions and similar trends become more acute, these external social and environmental factors will become tangible financial costs for companies.
"As we're learning in real-time with the outbreak of COVID-19 and its unexpected impacts, today's companies must increasingly account for non-financial factors in their long- and short-term business plans," said Maha Eltobgy, Head of the Future of Investing at the World Economic Forum. "As companies look to adapt their value‑creation plans in the new business landscape, they must optimize performance against current and future material ESG issues to safeguard their companies and ensure long-term success."
While companies are already feeling the impact of ESG factors on the health of their business, today's era of increased transparency is also highlighting the importance of enhanced disclosures. Increased transparency also means that the rate at which currently immaterial issues are becoming material is accelerating.
"For businesses to thrive in the 2020s, they will need to understand the forces that will shape the next 10 years and use them to their advantage. There's no doubt that sustainability and societal impact issues will be a leading force for driving value creation," said Rich Lesser, Global Chief Executive Officer, BCG, USA.
"We cannot wait for corporate reporting to become perfect. We need to become more forward-looking now and push for better corporate reporting at the same time," said Brian Deese, Global Head, Sustainable Investing BlackRock, USA.
The framework, developed by the World Economic Forum in collaboration with Boston Consulting Group (BCG) helps companies identify these issues. It comprises four components:
1. Hyper-transparency of corporate practices in the Fourth Industrial Revolution
2. Escalating stakeholder activism fuelled by social media
3. Changing societal expectation in the new age of stakeholder activism
4. Growing investor focus on sustainability issues
The framework for action gives guidance to investors on the signals to look for to better identify and manage dynamic ESG issues.
The coming generations are already creating changes in consumer markets, talent pools and other areas of society as their economic importance grows. Companies must acknowledge the upcoming generations priorities. They need to reflect and internalize these values in their operations and investment.
New report from UN Economic Commission for Europe measures progress on global goals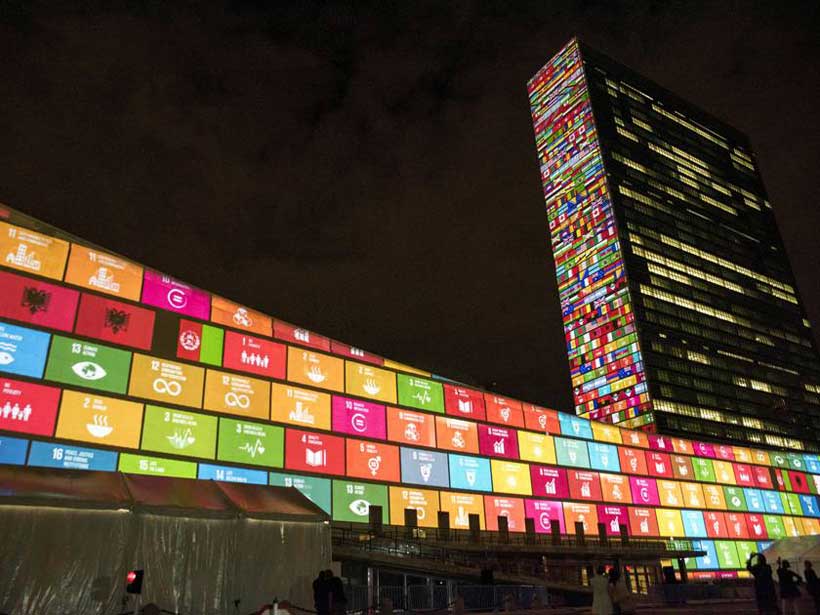 As all eyes, hearts and minds focus on the COVID-19 coronavirus pandemic, the Sustainable Development Goals (SDGs) garnered attention on Tuesday when a new UN report revealed that only ten countries in the European region have levels of air pollution below the World Health Organization (WHO) recommended limit.
The UN Economic Commission for Europe's (UNECE) first regional report on SDG progress has singled out Iceland, Sweden, Finland, Canada, Estonia, United States, Norway, Portugal, Ireland and Spain as meeting the WHO standards, noting that others need to step up.  
These and other findings aim to sharpen efforts to achieve the SDGs by describing levels and trends of selected indicators and highlighting challenges, which will be used to inform the Regional Forum on Sustainable Development, which will be held Thursday online.
Measuring change for most of the 49 indicators across the 17 SDGs, the report found that UNECE countries are mostly fulfilling targets or making good progress, including on eradicating extreme poverty, enhancing social protections and achieving low levels of maternal, infant and child mortality.
And the report highlights actions toward preserving the planet, such as expanding forest cover, providing safely managed sanitation, lowering the energy intensity of the economy and complying with environmental agreements.
But the findings are not all favourable, including in the areas of air pollution, marine protection, development assistance and disaster-risk reduction strategies.
Key trends
Health indicators show that in most countries, the proportion of underweight children below age five is low while overweight rates are much higher – a pattern especially pronounced in some Western Balkan countries.
"There are ten times more overweight children than underweight children in Albania, eight times more in Montenegro and around seven times more in Bosnia and Herzegovina and in North Macedonia", according to UNECE.
Turning to gender equality, women in most countries spend considerably more time in domestic and care work than men, with the largest differences observed in Albania, where women spend 5.2 hours and men 0.8 hours per day. Nordic countries had the smallest gap.
Sweden, Finland, Spain and Norway each have more than 40 per cent women among members of parliament, and in 36 countries across the region the share of women parliamentarians increased between 2015 and 2019.
However, only Belarus, France, Iceland and Sweden have near gender parity among local government representatives.
Regarding climate, almost all countries observed an improvement in CO2 emissions between 2011 and 2016, with the largest drop in Uzbekistan, followed by Turkmenistan and Ukraine.
And over the past two decades, forest cover has been expanding in the region – a marked contrast with the situation worldwide, in which forest areas have decreased between 2000 and 2015.
At the same time, Turkmenistan, Uzbekistan and Israel have a level of water stress above 100 per cent as each extracts more water than is renewed in the same period.
Development and economy
Of the 25 countries with available data, only Sweden, Luxembourg, Norway, Denmark and the United Kingdom meet the target of 0.7 per cent of gross national income allocated to official development assistance.
And while Austria, Belgium, Finland, France, Germany and Ireland have unemployment benefits reaching or exceeding 95 per cent of the population, that same coverage is below two per cent in Turkey, Azerbaijan and Kyrgyzstan.
Although UNECE countries all have retirement pension provisions, the report showed that in 2016 about half covered 100 per cent of their populations, with the lowest coverage found in Montenegro (53 per cent) followed by Croatia (57 per cent).