Countries Commit to Tackling "Learning Poverty" and Accelerating Learning in MENA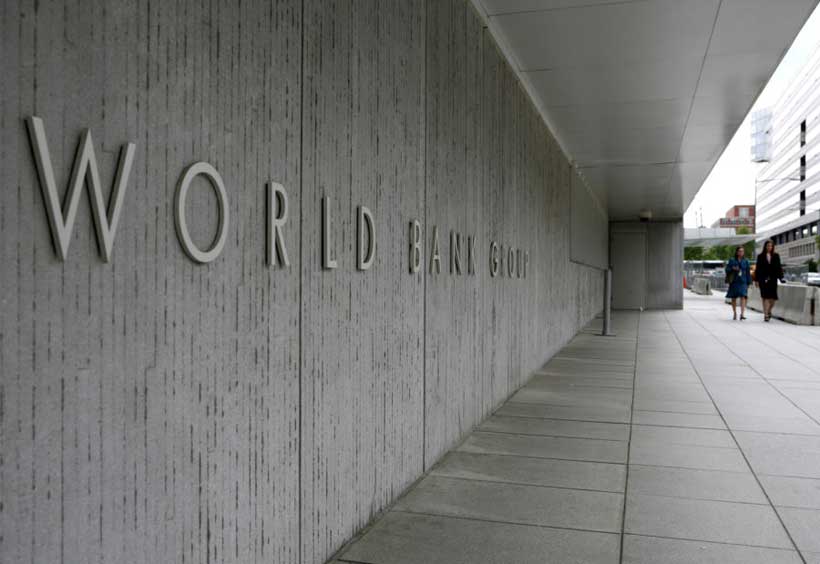 Recognizing the very low learning outcomes, and the need to change the way education is delivered as critical to the future development of the Middle East and Africa regions, ministers and development partners affirmed their commitment to tackling the global learning crisis at the High Level conference on Accelerating Learning: A call to action and opportunities for collaboration. Accelerating learning will require continued commitment to learning, measurement of learning, and better use of technology; more and better spent resources; and increased collaboration to improve knowledge sharing and leverage economies of scale.
Dr. Jaime Saavedra, World Bank Global Director for Education, said, "We must accelerate improvements in learning and center reforms around what is best for the student, giving children the foundational skills to become permanent learners and productive citizens." The World Bank introduced a new "Learning Poverty" indicator –defined as the share of children who cannot read and understand a simple text by age 10 – and a new learning target to reduce that number by half by 2030, as a way to galvanize action towards Sustainable Development Goal 4 on Education (SDG4). "Currently 59% of 10 year old children in the Middle East and North Africa and 87% in Sub-Saharan Africa are learning poor. That is completely unacceptable and must be eliminated." To accelerate learning outcomes, the World Bank advocates a two-pronged approach of implementing systemic reforms that will achieve gains over the long term while making short-term interventions aimed at improving the experience of the child in the classroom today.
Egypt's Minister for International Cooperation Dr. Rania Al-Mashat said, "No country can achieve development without the human element, and this conference signals our high-level commitment to education reform."
In his plenary address, Egypt's Minister of Education and Technical Education Dr. Tarek Shawki shared Egypt's story of its ambitious reform program aimed at modernizing the education system, using scripted lessons, new curriculum guides, digital learning resources, improved teaching practices, and computer-based student assessments. "What we are doing in secondary education today is to prepare for an unpredictable and rapidly changing environment – we want to produce graduates with good skills, not grades," noting that the "Education 2.0" reform program revolves around teaching children the skills needed to compete in the future. "We have to ask ourselves – what are the competencies needed of today's teachers in today's environment? – because the old model is not working."
World Bank Country Director Dr. Marina Wes for Egypt, Yemen and Djibouti commented: "Egypt's reform program aims to bring learning back into the classroom, which can yield valuable insights for other countries in Africa and the region." She noted, 'There are no easy answers to the challenges of improving the education system, but there are many innovative approaches and this kind of cross-country and regional collaboration holds valuable advantages to development partners including the World Bank to inspire and support reform."
United Kingdom Ambassador to Egypt, Sir Geoffrey Adams said, "The UK is proud to support Egypt in its efforts to provide quality education for all. Our partnership is providing technical assistance to help create a more interactive learning environment allowing students to reach their full potential. Investing in the knowledge and talent of young children is an investment in their prosperity, and ours."
Ministers and senior officials from nearly 20 Middle East and African countries shared their views and experiences with education challenges and reforms, with some common areas emerging for discussion:
– Widespread recognition on the need for sustained and accelerated action on improving learning outcomes, and that each country is unique and while well positioned to learn from each other, must chart their own path to reform.
– The learning crisis is also a teaching crisis. Too many teachers are not well prepared, incentivized, and supported. Teachers and school leaders should be at the center of any reform program – a point emphasized by speakers throughout the day.
– Investing in early childhood education (ECE) and ensuring better coverage across countries is needed to reduce the development gaps that emerge at young ages which hinder further learning, noting the complexity of those investments and the need for ECE teachers to be well trained and prepared.
– The power of technology needs to be leveraged to suit the needs of students and teachers, and can be used to improve assessments, teacher professional development, and access to teaching and learning resources.
– Importance of student assessments and data – noting that policymakers are flying blind without the data – to ensure reforms can be measured and evaluated and data can be useful inputs into policy and programs.
Following the conference, ministers and delegates convened to discuss priorities to accelerate learning and promote further collaboration. This included exploring the potential for creating digital platforms to share knowledge; supporting teacher professional development; provision of Early Childhood learning resources; a platform to support student assessment; and development of a regional literacy strategy and platform to share experiences and access teaching and learning resources to foster literacy skills.
The conference was hosted by the World Bank and Egypt's Ministry of Education and Technical Education and supported by the Government of the United Kingdom.
"Together for Europe's recovery": Germany takes over Council presidency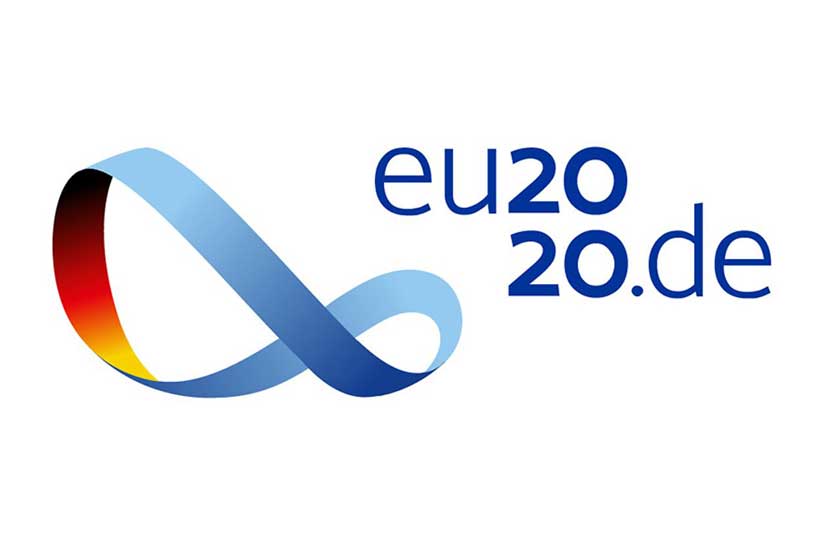 While the corona pandemic continues, Germany took over the six-month presidency of the Council of the EU on 1 July. We asked German MEPs for their expectations.
The coronavirus represents a significant challenge for the EU and immediate management of the pandemic and recovery are at the heart of the German programme for the presidency.
The aim is to reach a swift agreement on the recovery fund and the EU's budget 2021-2027. Germany intends to make progress on climate protection, through the European Green Deal, and economic and social digitalisation. With a focus on Africa and relations with China, it also wants Europe to take more global responsibility and strengthen its role in the world. Another priority will be future EU-UK-relations.
German priorities for the presidency
Overcoming Covid-19 pandemic; economic and social recovery
A stronger and more innovative Europe
A fair Europe
A sustainable Europe
A Europe of security and common values
A strong Europe in the world
We asked German MEPs what they expect from the German presidency.
Daniel Caspary (EPP): "The EU multi-annual budget for 2021-2027 and the recovery fund will determine whether the EU emerges stronger from the corona crisis. The German presidency of the Council and Chancellor Angela Merkel can bring experience and expertise on European issues, a positive sign for the controversial and hard discussions." Berlin can also provide an "important impulse" for the success of the negotiations on the EU-UK agreement, he said.
Jens Geier (S&D) sees potential for change in the Covid-19 crisis: "The federal government's strong proposal for a recovery fund is an opportunity to make Europe fairer, more social and sustainable. In line with the European Green Deal, the recovery fund should promote sustainable investments in renewable energy and digitalisation. The fact that regions in need should also receive grants rather than just loans for reconstruction is a major step towards a strong Europe."
"Europe now needs the courage to rebuild," said Nicola Beer (Renew Europe): "Germany will be measured, among other things, by whether it can quickly kick-start the economic recovery, relying on innovation and small and medium-sized enterprises." On Brexit, she said there was a need "not to slide into a no-deal scenario". The EU should also "finally live up to its geopolitical aspirations, externally with a strong common voice for peace, disarmament, human rights and trade, internally by releasing the blockage in asylum and migration policies".
German interests should not come second, said Jörg Meuthen (ID). "It is already the debt presidency," he said. Germany should "reduce the EU to its core tasks and the budget to the minimum necessary, prevent EU taxing competence and instead include, as a sign of genuine solidarity, the per capita wealth of member states in the calculation of financial redistribution".
For Sven Giegold (Greens/EFA), climate protection remains a priority: "The climate crisis is not taking a corona break. The German presidency of the Council must therefore become a climate presidency in corona times. During the German presidency, we need to conclude the negotiations for an EU climate law with improved greenhouse gas reduction targets."
Helmut Geuking (ECR) hopes that the German presidency of the Council will "finally fulfil the Child Guarantee and launch a European child benefit". "Only with strong families can a strong and social Europe emerge that can hold its own in the globalised world in the future."
The presidency could "lay the foundations for a solidarity-based EU," said Martin Schirdewan (GUE/NGL). "Everyone should contribute their fair share to the social and economic recovery and revival of society. This means the introduction of a digital tax, a comprehensive financial transaction tax and a one-off wealth tax for the super-rich."
Germany will work closely with Portugal and Slovenia, which take over the presidency on 1 January and 1 July 2021 respectively. This is the 13th time Germany has held the Council presidency. The last time was in 2007.
Chancellor Angela Merkel will present and discuss her country's programme in the European Parliament in Brussels at the next plenary session on 8 July. You can watch it live on our website.
German ministers will discuss the presidency programme with parliamentary committees at the beginning of July.
World Bank Financing to Help Kazakhstan Unleash Full Potential of its Livestock Industry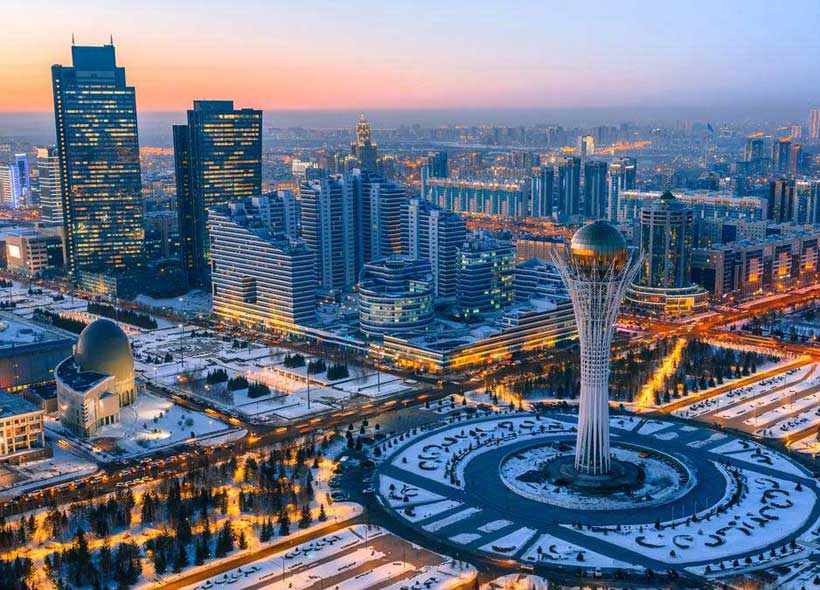 The World Bank Board of Executive Directors approved today a $500 million loan for the Sustainable Livestock Development Program to support the development of environmentally sustainable, inclusive, and competitive beef production in Kazakhstan.
The program financing will support Kazakhstan's state Agro-Industrial Complex Development program in improving veterinary services and animal recording systems, scaling-up a farmer-centric service delivery model, and improving agro-environmental policies for the sector.
Over a period of five years, the program aims to achieve a 10 percent increase in the share of public expenditure for sustainable beef production and processing, and a three-fold increase in the value of beef exports. In addition, around 20,000 small and medium farmers will be connected to export value chains.
"We are very happy to support Kazakhstan in developing its high-value export-oriented beef sector," said Jean-Francois Marteau, World Bank's Country Manager for Kazakhstan. "The country has a huge natural potential and favorable geographic position, which are conducive to export-oriented beef sector development. These can be utilized to benefit Kazakhstan's long-term economic development goals, namely, diversification of exports and improving rural livelihoods. The Program is particularly important in a COVID-19 environment which is affecting employment countrywide."
An export-oriented, high-value beef sector provides an opportunity for Kazakhstan to achieve its national development objectives, by mobilizing significant investments from domestic and foreign agribusiness firms and expansion of production by small and medium farmers.
A potentially competitive expanded resource base and geographical proximity to important consumer markets will also help attract private investment in meat processing, packaging, and logistics companies to Kazakhstan.
The program will promote green growth and sustainability policies aimed at promoting climate-smart practices for beef cattle production, reducing greenhouse gas emissions and improving the overall agri-environmental outcomes of the government's beef sector support programs.
The five-year (2021-2025) implementation of the Sustainable Livestock Development Program for Results will be financed through a $500 million IBRD loan, which will be disbursed on the basis of Program-for-Results (PforR) – a financing instrument that links the disbursement of funds directly to the achievement of specific program results.
What will a path to an inclusive and sustainable economic recovery from COVID-19 look like?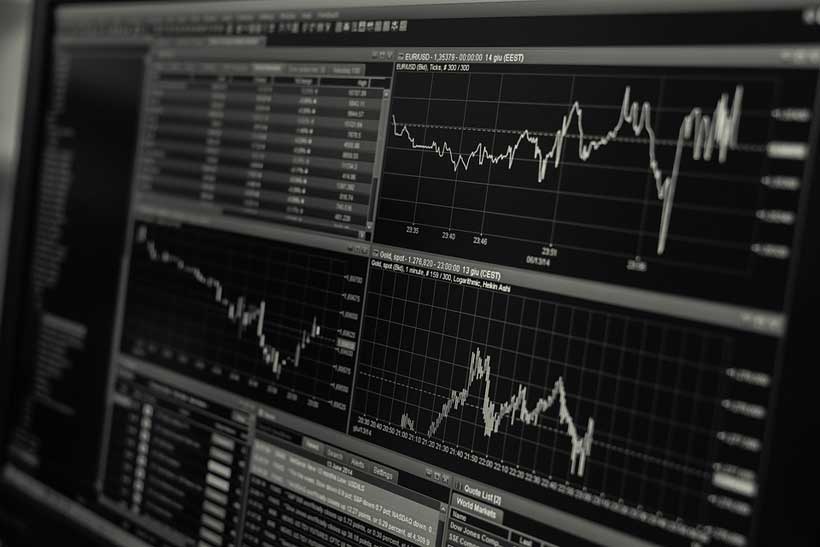 The manufacturing sector is facing its most significant challenge yet in the form of COVID-19 disruptions to both supply and demand side. As governments and business are trying to react and mitigate the short-term impact of the pandemic, the United Nations Industrial Development Organization (UNIDO) has taken a look at the potential long-term changes to industry.
An online event, organized by UNIDO, the Kiel Institute for the World Economy (IfW Kiel), and the Kiel Centre for Globalization (KCG), addressed the challenges and opportunities of industrializing for developing countries in these unprecedented times. The webinar brought together over 300 participants from over 80 countries, and it marked the first event in a series on the Future of industrialization in a post-pandemic world, led by UNIDO's Policy Research and Statistics Department.
UNIDO's Deputy to the Director General, Hiroshi Kuniyoshi, introduced the series and remarked on the impact of the pandemic, which "has been immediate and ubiquitous, leaving people, businesses and entire economies struggling to deal with the fallout." He reinforced UNIDO's commitment to continuing the close collaboration with its Member States and partners, "We must respond with equal speed, moved by a sense of joint purpose."
Kuniyoshi also set the scene for the series, posing the question that both governments and companies need to answer now: "What will a path to an inclusive and sustainable economic recovery look like?"
The true problem of our time is "the erosion of trust between nations", remarked the President of the Kiel Institute, Gabriel Felbermayr, which he said is the "indispensable lubricant of global production chains." Felbermayr noted that "the crisis will profoundly affect the global economy even if production and demand bounce back quickly. The crisis is likely change the structure and patterns of the global division of labour and in particular to affect the global production networks."
Will the pandemic usher the end of globalization as we know it?
Opening the panel, Beata Javorcik, Chief Economist at the European Bank for Reconstruction and Development, warned of the "danger that the world will sleepwalk into protectionism." She also stressed that "we need international commitment to free trade (…) The restructuring of global production networks should be providing opportunities for less popular investment destinations and for export of services in countries with inexpensive skilled labour."
How is the transition towards the Fourth Industrial Revolution impacted by COVID-19?
Three trends in the adoption of 4IR technologies as a consequence of the COVID-19 crisis were outlined by Svenja Falk, Managing Director at Accenture Research: acceleration of platformization and ecosystem governance, the continued diversification of the supply chain, and digital infrastructure at the core of the changes. Falk remarked we are at a tipping point for the adoption of Industry 4.0 technologies, however "we will see that the Fourth Industrial Revolution is changing at the same time," and it is too early to talk about winners or losers.
What can we learn from past crisis to increase resilience of global production networks?
Drawing on lessons learned from past crisis, Izumi Ohno, Director of JICA Ogata Research Institute, talked about the implications for developing countries' participation in global production networks in the aftermath of COVID-19. "We must find a way to co-exist with the virus. A "new normal" world urges our behavioural change, beyond efficiency." Ohno reinforced the urgent need to increase the resilience of global production networks, as this will contribute towards a resilient society,
What do the early lessons from the COVID-19 crisis mean for the future of industrialization?
"Developing countries will need to become more active in managing foreign direct investment to seize opportunities in the aftermath of COVID-19," said Ha-Joon Chang, Director of the Centre of Development Studies at the University of Cambridge. Chang also talked about developing countries' needs, citing the necessity to "identify strategic sectors, target firms and take into account sectoral needs in building infrastructure."
Panelists agreed that while the current crisis is fueling uncertainty about the future, it also provides an opportunity to closer align our recovery to the Sustainable Development Goals and Agenda 2030, taking policy action with long-term inclusive and sustainable results at its core. New production models might pave the way forward, but we must ensure inclusiveness, as well as account for societal and environmental factors, not only the economic.