Hindutva is a main form of Hindu nationalism in India this term was popularized by Vinayak Damodar Savarkar in the 20th century. It is reinforced by the Hindu extremist volunteer organization Vishva Hindu Parishad (VHP), Rashtriya Swayamsevak Sangh (RSS), and Hindu Sena. Hindutva movement has been expressed today as almost fascist in the classical sense (sticking to a disputed idea of homogenized majority and dominance of culture). The Hindutva moment has gained enormous momentum under the government of Modi (Zaman A. , 2019). Under the Modi's government dozens of Muslims have been killed for the protection of cows. Most of them are those who allegedly slaughtering cows. These attacks indicate that Hindu extremism has increased. Even, lower caste Hindus also faced violence from hardliner Hindu extremists. (Zaman A. , 2019) .
The prevailing extremism in India is no longer a national issue, but is spilling over to become a regional flashpoint and has worldwide implications. The regional stability is endangered due to the current situation in Indian-occupied Kashmir (IoK) (Qureshi, 2019). Since the Modi's extremist policies revoked article 370 of the constitution of India in which special and independent status had been given to the Indian-occupied Kashmir (IoK). This kind of extreme move of a fanatical ruler was expected, whereas, such kind of unconstitutional effort of a democratic government was not expected. Moreover, it is not only a violation of India's constitution, but it is also a breach of United Nations Security Council Resolutions, which confirmed Kashmir as a disputed territory.
Furthermore, Article 370 and 35-A cancellation changed the demographic structure of IoK. Article 35A prevented the outsiders from staying, buying properties, getting local government jobs or scholarships in IoK than it annulment permitted outsiders to buy properties there. Hindutva forces are trying to conquer the IoK territory with its 800000 military crowd, which is making the situation more instable there. It would not have lasting consequences for India, but for the whole region (Jaspal, 2019). The Kashmir imbroglio should be the concern of the entire world because it is a perilous flashpoint that could lead to a catastrophic war between two nuclear powers. If this happens, it would not engulf the region, but the entire world. The International community is insensitive towards the recent brutal developments have taken place in IoK. The brutalities boldly committed by the more than 500,000 Indian troops in the occupied valley. There should be a strong response of big powers and the international community towards the atrocious changes in India (Elahi, 2019).
It is not the first time, Narendra Modi's administration has involved in many disputes with the regional countries which has put the regional security at risk. Like, the Modi government relationship is not just deteriorated with Pakistan, but other neighbouring states too. In 2015, Madhesi Crisis in Nepal and border issues tensed the India Nepal relations. However, India restricted the flow of trade at the check posts whereas; India did not accept this blame. India also has not good relation with Sri Lanka since 2014 as Sri Lanka has been more disposed towards China with the signing of the infrastructure projects of belt road and initiatives. Moreover, New Dehli was concerned about the harbouring of Chinese submarines in Colombo and ruler of Maldives Abdulla Yameen signed fee trade treaties with China, which was not digestible for India (Wong, 2017).
India's offensive nuclear posture towards Pakistan and increased violation of the Line of Control (LoC) has made the situation more adverse. India holds Pakistan responsible for every attack on its territory and its attitude towards Pakistan is very hostile. The Pathankot attack in 2016 and Pulwama attack in 2019 increased the resentment as Modi government blamed the attack on Pakistan-based Jaish-e-Muhammad. Pakistan asked India to provide evidence so that Pakistan can take action, but no evidence had been given. The Indian air force claimed launching air strikes on the camp of Jaish-e Mohammad mountainside in the Balakot region of Khyber Pakhtunkhwa . While, following the attack international media and local media disgraced Indian claim of launching the attack and killing many militants. Next morning, Pakistan shot down an Indian MIG 21 fighter and captured the pilot who violated the Pakistan airspace. Still, Pakistani Prime Minister Imran Khan showed peace gesture and released the captured pilot. (Shoukat, 2019).
The Indian airstrike's that were launched in response to Pulwama attack were clear a breach of Pakistan's space sovereignty. It was a clear perspective of war, however; India has continued to justify its position by calling it non-military strike. It was extremely reckless behaviour of a nuclear state. Even, history shows that such events are very rare between nuclear weapons states while the US and Russia never engaged in direct airstrike's (Jan, 2019). Afterward, an Indian submarine also detained by the Pakistani Navy, which tried to infringe Pakistani water. India blames Pakistan for every attack and defies the Pakistan air, space and land territory itself. Besides, India is also responsible of sponsoring terrorism in Pakistan through its spies as one of them is Kulbushan Yadav (Shoukat, 2019).
India's nuclear doctrine also changed from No First Use (NFU) to First use. The false description of surgical strikes and attacks on non-state base points has demonstrated the uncertain security environment in South Asia. The Indian nuclear doctrinal change increases the security risks in the region, particularly for Pakistan and China. At Pulwama, Pakistan clearly exposed India's long-held fable of conventional superiority. At the same time, it is obvious that India would keep its behaviour hawkish towards Pakistan under the radical Hindutva mindset (Nawaz, 2019).
Additionally, India took another major step against the Muslims as it passed a bill on December 9, 2019 that would give the nationality to those migrants who want to become citizens of India except Muslims. This step of Prime Minster would increase the Modi Hindu-nationalist agenda. It would modify the India secular status, preserve by its founders in 1947. The Citizenship Amendment Bill passed by the lower house, the Lok Sabha with 311 votes. Now, it would be presented in the upper house and would become law soon. Hindu extremist agenda deeply unsettled the Muslims with this new law as they would make more than 200 million Muslims second class citizens and many of them stateless. It is not first extremist step of Modi, he also stripped away the autonomy of Kashmir, which was Muslim majority Indian occupied state.
Furthermore, Hindu fundamentalist build a new temple over the remains of the demolished mosque in the Ayodhya. According to Modi this would protect the maltreated Hindus, Christians and Buddhists who want to migrate from Afghanistan and Pakistan. However, this brutal legislation would extradite innocent Muslim residents, even those whose families have been in India for generation, if they cannot provide evidence of citizenship. Under the Modi's leadership, attacks and intimidation against Muslim community have augmented and anti Muslim sentiment has become deliberately more mainstream. The people of Assam are protesting in the streets and hoisting placards again the bill because it is against their rights and identity (Gettleman & Raj, 2019).
Besides, Bangladeshi Foreign Minister AK Abdul Momen cancelled his visit for two days Indian Ocean Dialogue and Delhi Dialogue XI, to India. He also rejected a statement by Indian home minister Amit Shah that the new citizenship law will provide safety to "persecuted minorities" from Pakistan, Afghanistan and Bangladesh. An official visit to India by Japanese Prime Minister Shinzo Abe has also been delayed due to the unrest in Assam. Following the protests began in Assam, a curfew was forced in four of the main cities in the state and the internet was shut down. Two paramilitary battalions were deployed to contain the demonstrations. (News, 2019).
In a nutshell, as evident from the aforementioned brutal developments, it seems that India aspires to increasingly showcase itself hegemon and potential big power in the region. The Prime Minister Modi government is impressed by the Hindu extremist ideology and making IoK its integral part by forcefully. Its hawkish policies towards Muslims in India and IoK has once again put at stake the peace and stability of the entire region of South Asia. Indian government not only targeting Muslims everywhere, but it is also seizing their identities which is dismantling secularism foundations of India. Moreover, Indian hawkish nuclear posture increases arms race in the region and it is not only threat for Pakistan but the entire region.
War Crimes of US Sponsored Militias in Afghanistan
Nuclear bombs, missiles, torture and humiliation cannot undermine determination and zeal of the people of Afghanistan in their fight against international terrorism. Their verve and vehemence are as strong as they never genuflected to foreign occupation. For Afghans, it is time to spotlight their real enemy. The fact is, Afghans are being killed by Taliban, ISIS, the US drones and private criminal militias. They are being killed by bombs, bullets, fire, improvised explosive devices (IEDs), and missiles, biological and chemical weapons in their homes, markets, shops, colleges, universities, schools, and work places. It is crystal clear; however, the US army funded militias are spilling blood of innocent Afghans, destroys their houses, and kidnap their young children and women in night operations across the country. After 18 years of imposed war in Afghanistan, nothing has changed.
On 24 October 2019, Pakistan's former Ambassador to Afghanistan, Mr. Rustam Shah Mohmand in his article described hardship, suffering, mental and physical diseases, and displacement of Afghans inside their own country at the hands of Taliban, Daesh, and US Army and NATO forces: "Forty years of war have devastated the lives of most of the country's residents. There is no area, sector or ethnic community that has not been exposed to varying degrees of hardship, pain, and suffering. But the physical damage to lives as well as to infrastructure has been well documented. Meanwhile, there is another tragic dimension to the unending agony that has not received the attention it deserves. Millions of Afghans—men, women, and children—have suffered varying degrees of psychological trauma and struggle with mental health illnesses because of the conflict. Afghans have suffered serious human rights abuses at the hands of US backed local militias, which include a diverse array of irregular forces-ranging from armed groups working for tribal leaders to private security companies, so-called Mujaheedin leaders, criminal gangs, and insurgent groups. These militias have been involved in murder, rape, torture and extortion. They are operating outside the Afghan government chain of command-have been used by international forces".
Author Bob Woodward in his 2010 book "Obama's Wars" noted: "The CIA's 3000-man covert army in Afghanistan. Called CTPT for Counterterrorism Pursuit Teams, the army consisted mostly of Afghans, the cream of the crop in the CIA's opinion". These pursuit teams, the AAN report noted were a paid, trained and functioning part of the CIA that was authorised by former President Bush. The Afghan NDS-Unites backed by the CIA committed abuses "amounting to war crimes", according to a new report of Human Rights Watch (HRW). The report alleged that the troops "committed summary executions and other grave abuses without accountability". These include extrajudicial killings, forced disappearances and attacks on healthcare facilities. However, On 17 September 2019, the US backed Taliban's suicide attack on election campaign rally in Parwan, north of Kabul, killed at least 26 civilians and injured more than 42. The Taliban shamelessly claimed responsibility for the attack. Patricia Gossman, Associate Asia Director at Human Rights Watch said: "The Taliban's claim of responsibility is essentially an admission of culpability for a war crime. The Khost Protection Force (KPF) is also killing innocent villagers. Allegations against the Khost Protection Force are long-standing. These include extrajudicial killing, torture and beating of civilians". As I cited above, there are prism of private militias engaged in various fronts. One of these militias is the Khost Protection Force (KPF) that committed war crimes. The Afghanistan Analysts Network (AAN) reported war crimes of Khost Protection Force (KPF) in its recent report:
"In December 2015, US newspaper reporting alleged that six civilians had been killed during Khost Protection Forceled raids on homes in the province in the presence of American advisers and that the group was still unlawfully detaining and abusing detainees, UNAMA's 2016 mid-year report cited particular concerns about the number of civilian casualties caused by the Khost Protection Force and called for its integration into regular ANSF chains of command and accountability".In its research paper on criminal militias in Afghanistan, Afghanistan Analysts Network (Kate Clark, 26 October 2017) also documented criminal activities of NDS sponsored militias: "In 2013, there were two disastrous raids in the Shigal Valley in Kunar which brought to light the existence of the '0-4 unit', a 1200-strong force that was nominally NDS".
However, the then Presidential spokesman Aimal Faizy told The Guardian that the force was actually a CIA proxy: "Some of them are said to be working with the NDS, but they are not armed by the NDS, not paid by the NDS, and not sent to operations by the NDS. Sometimes they only inform the NDS minutes before the operation." During two raids in Shigal on 7 February and 13 April 2013, when seven or eight CIA paramilitaries accompanied about 75 men from the unit, the CIA called in air strikes which killed nine and 17 civilians". Criticism has grown over abuses, torture and killings by CIA trained Afghan Special Intelligence Forces known as Units 01, 02, 03 and 04. All these units are under the control of CIA military command.
At the end of 2019, they killed more than 30 civilians in Nangarhar. In September 2019, in Helmand province, a wedding party was turned into a massacre after a commando attack by the NDS killer Unit-02. These attacks were justified in the name of fighting terrorism. On 05 May 2019, the UNAMA report noted that the US army airstrikes on so-called drug laboratories in Farah province caused at least 39 civilian casualties, including 14 children and one woman. The CIA funded militias are being used in night operations against residential areas. The operations typically lead to high civilian casualties.
The UN mission report in 2019 warned that the Khost Protection Force carried out human rights abuses, intentionally killing civilians, illegally detaining individuals, and intentionally damaging and burning civilian property during search operations and night raids." The UN used similar language to describe the CIA-supported Special Forces of the Afghan intelligence agency, the NDS, in both its 2017 and 2018 reports. On 13 August 2019, Tolonews reported the killing of 11 innocent Afghans by the 01 Unit of the National Directorate of Security (NDS) in a night raid in Zurmat District of Paktia province: "Most of the educated people such as students, university students and teachers are being killed," said Mohammad Osman Zurmati, a resident of Zurmat district. Mr. Hayatullah, an employee of Ministry of Education in Kabul; Mr. Mohammad Shafi, a teacher; Mr. Ansarullah, a student at Paktia University; and Mr. Akhtar Mohammad, a student at Kabul University who went to visit their families in Zurmat district were killed by the NDS terrorist unit. Moreover, Mr. Mohammad Asif, principal of Dawlat Khan School in Zurmat, Mr. Inam, a madrassa student, Mr. Rahmatullah, Mr. Hekmatullah; and Mr. Nusratullah (brothers), Mr. Fida Mohammad, Mr. Nasrullah and Mr.
Fathullah, farmers in the district were killed by the terrorist Unit-01 of the NDS". Consisting of local sarcastic elements-trained and armed by the CIA, which also has a base in the province, the militia itself, which has become notorious among locals, mainly conducts joint night raids with US forces, tracks targets for drone operations, and often appears at the scene after airstrikes. The militiamen of the KPF receive high salaries. They get thousands of dollars each month from the CIA. On 22 August 2019, Journalist John Wight, writer of Independent, Morning Star, Huffington Post, Counterpunch, London Progressive Journal, and Foreign Policy Journal wrote an interesting piece on the website of RT Television on US army and its funded militia's war crimes in Afghanistan:
"Currently there are 14,000 US troops in the Central Asian country, along with a further 17,000 troops from 39 NATO and other countries. This it must be stressed is the official occupation force. There is, however, an unofficial element to the US presence in the country. It is a presence both sinister and conspicuous by its absence from the draft agreement, drawn up in Doha. It is here we come to the shadowy and sinister activities of an equally shadowy and sinister CIA. Calling to mind the infamous CIA-run contras in Central America in the 1980s, the notorious US intelligence agency has been running in Afghanistan what amounts to a private war with its own private army. Details of the CIA's operations in the country are highlighted in a chilling report, produced by the Costs of War Project based at Brown University's Watson Institute of International and Public Affairs in the US. The report's authors make the point that "There is virtually no public oversight of their activities or accountability for grave human rights abuses." What this describes is the conduct not only of a private war but a dirty war by the CIA, one clearly inimical to any prospect of a lasting peace in a country that has known only conflict and strife over the past two decades. Covering the story in The Intercept, the investigative news website, Alex Emmons reveals that the best known of these CIA-run Afghan militia groups is the Khost Protection Force, operating out of the CIA's Camp Chapman in Khost province".
The New York Times in one of its reports noted the origin of CIA-sponsored strike forces in Afghanistan. In January 2018, during a joint NDS and US operation, at least 20 men reportedly were dragged out from their homes at night by the NDS terror Introduction forces and summarily executed. Afghan politicians, military generals, and parliamentarians remained tightlip. On 12 April, 2019, International Criminal Court was threatened by the US government of dire consequences when it pursued war crimes investigation against the US troops in Afghanistan. International criminal court had received more than one million complaints against the war crimes of US Special Forces and the CIA funded militia.
Director of Tricontinental-Institute for Social Research, and Chief Editor of Left Word, analyst Vijay Prashad (23 April 2019) in his column documented war crimes of the US army in Afghanistan: "Almost a decade ago, on February 12, 2010, U.S. Special Operations Forces arrived at the home of Haji Sharabuddin in Khataba (Paktia Province, Afghanistan). The family of Sharabuddin was celebrating the birth of a grandson. Inside the home were close family members (including a police investigator and a government prosecutor) as well as the vice-chancellor of Gardez University, Sayed Mohammed Mal. At 3 a.m., the U.S. forces attacked the home, killing five members of the family including Sharabuddin's son— Mohammed Dawood—who was the police investigator. After the killing, the soldiers carried the bodies into the house and removed the bullets with a knife. They did not want to leave evidence of their actions. They then ransacked the home—including stealing money—and left. The U.S. military said that those whom they killed were insurgents. Both the Afghan Independent Human Rights Commission and the Criminal Investigations Department of the Afghan Ministry of the Interior found this allegation to be false. A war crime had been committed here. The killing in Nangalam was by a U.S. helicopter on March 1, 2011. The pilots fired on nine boys, killing them all. "My son Wahidullah's head was missing," said Haji Bismillah. "I only recognized him from his clothes." The U.S. apologized for the killing but did nothing other than that". In a special report into the impact of damage to more than 60 sites in Farah province's Bakwa district, and in neighbouring Delaram district on 5 May, investigators from the UN Assistance Mission in Afghanistan verified 39 civilian casualties–30 deaths. The toll included 14 children and one woman.
On 06 June 2019, The Bureau of Investigative Journalism in its investigative report documented the unlawful killing of Masih-ur-Rahman Mubarez's family by the US army: "It was 4 am when Masih Ur-Rahman Mubarez's wife Amina called, an unusually early time for their daily chat. When he picked up the phone, he could hear the panic in her voice. Amina was calling from the Afghan province of Wardak, where she brought up their children while he worked over the border in Iran to support them. She told him that soldiers were raiding their village. Some of them were speaking English. Amina was told to turn off her phone but Masih asked her not to – how would he know they were ok? The call ended with Masih saying he would call again when things had calmed. But at 9 am, when he dialed his wife's number, her phone was off. He tried again at 9.30 am. Still off. Through the whole of that day and the next, he repeatedly called. But Amina's phone remained off. It took another day for him to learn the truth. Relatives avoided his calls or gave vague replies to his questions, until finally, his brother broke the news. "He tried to avoid telling me the whole story, but I insisted that he tell me the truth," Masih recalled in a wavering voice. "He told me to have patience in God – no one is left." An airstrike on Masih's house had killed his wife and all his seven children, alongside four young cousins. His youngest child was just four years old. Masih's children were aged between four and 14 years old; his wife Amina was 32. The cousins, all girls, were aged from 10 to 16".
On 06 October 2018, Associated Press quoted International Criminal Court's report that uncovered the US army war crimes in its report. The AP indicated that the US armed forces subjected at least 61 detained persons to torture, and cruel treatment on the territory of Afghanistan: "US armed forces and the CIA may have committed war crimes by torturing detainees in Afghanistan, the international criminal court's chief prosecutor has said in a report, raising the possibility that American citizens could be indicted even though Washington has not joined the global court. "Members of US armed forces appear to have subjected at least 61 detained persons to torture, cruel treatment, outrages upon Introduction personal dignity on the territory of Afghanistan between 01 May 2003 and 31 December 2014," according to the report issued by prosecutor Fatou Bensouda's office. The same report says that the Taliban and Afghan government forces also may have used torture and committed other atrocities in that country's long and bitter conflict. The report says the Taliban and its affiliates killed thousands of people and are suspected of committing war crimes including murder, recruiting and conscripting child soldiers and attacking civilians and humanitarian workers". AP reported.
On 25 September 2019, analyst Oscar Grenfell in his World Socialist Website's article uncovered war crimes of Australian Special Forces in Afghanistan. He quoted some reports and civilians comments that ratified war crimes of Australian Special Forces by murdering innocent women and children in Afghanistan: "An episode of Channel Nine's "60 Minutes" program on Sunday night featured new details of alleged war crimes committed by Australian Special Forces (SAS) soldiers in Afghanistan. The allegations included testimony from whistle blowers within the organisation and comments from Afghan civilians whose relatives were murdered. The program followed a two-year investigation by several journalists, including from the Sydney Morning Herald and the Age, which has implicated the SAS in extrajudicial killings, the desecration of corpses and other violations of international law.
The exposures resulted in an unprecedented police raid on the Sydney headquarters of the Australian Broadcasting Corporation (ABC) in June, and secretive official investigations by the Australian Federal Police and the Inspector-General of the Defence Department. Most explosively, the program alleged that Ben Roberts-Smith, one of Australia's most highly decorated soldiers and a widely feted public figure, kicked an Afghan civilian off a cliff before he was murdered by another soldier. Nine Media publications had previously alleged that Roberts-Smith was involved in incidents under investigation without providing details. According to the program, Roberts-Smith and his colleagues were deployed to Darwan, a small village in Uruzgan province, in September 2012. They were tasked with finding an Afghan soldier who had shot several Australian troops.
The SAS troops allegedly rounded up several Afghan civilians, including Ali Jan, an impoverished farmer who had travelled to the town to collect supplies. Other war crimes previously alleged in the ABC's "The Afghan Files", included at least 10 extrajudicial killings by the SAS. Among the victims was a small boy, shot in Kandahar Province in 2012, along with a 14- or 15-yearold boy in a separate incident. Bismillah Azadi, an Afghan civilian, was killed during a raid on a house in 2013 as was his six-year-old son. SAS soldiers have also been accused of cutting-off the hands of corpses". Now, let's highlight some aspects of Taliban, Islamic State of Khorasan, and criminal militias looting and plundering business and their illegal war on mineral resources of Afghanistan. The supervening details of pillage and looting of mineral resources are heart-breaking, and interesting. They had come to Afghanistan to fight war against terrorism, but their real and transmogrified faces were exposed by international media and research reports when they started looting resources of a poor country they occupied.
Coronavirus: Bioterrorism or Not, Who Is the Winner?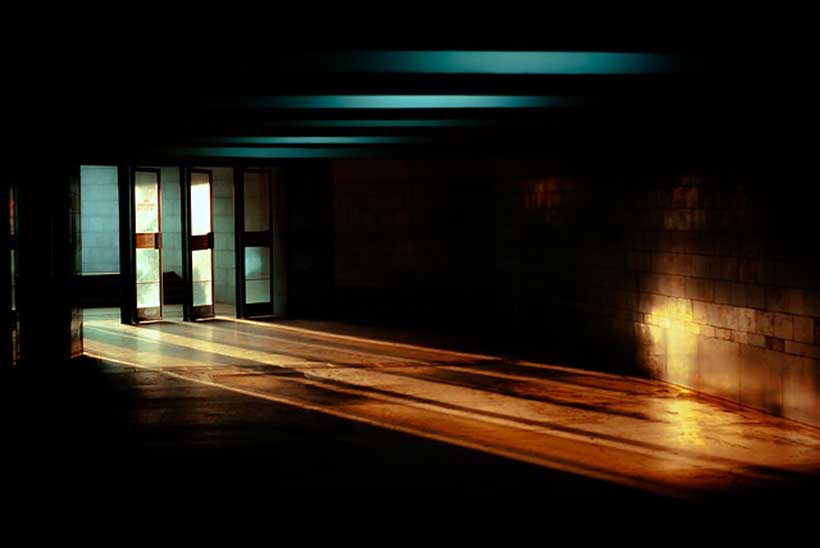 Authors: Sajad Abedi and Mohammad Amin Zabihi*
It has been so long since the early instances of using toxins, chemicals, and diseases as agents of assassinations and/or even mass murder. There are numerous historical and even modern instances of using toxins in assassinations, or using contagious diseases in warfare without even knowing about the bacteria or virus. For example, (allegedly) the first registered event of such method goes back to 14th century when Tatar army, desperate to win after three years of siege, threw corpses of plague victims to the Caffa city[1], causing an outbreak of this disease within the city. But the most important part happened afterwards; some soldiers could manage to escape on boats – Caffa was a port city on the Crimea Sea – to Italy, unaware of the fact that they were already infected. Nevertheless, most of them died along the way, but infected rats and remaining bodies caused one the major waves of plague pandemic[2] all over the Europe.
The paramount point is that in our modern world, it is just a matter of hours to leave New York and land somewhere else, thousands of miles away, even before the first symptoms of your disease manifest itself. In fact, the most horrifying factor of any contagious disease could be its latent period.
On the other hand, considering the unprecedent pace of ever-growing biological technologies, many developed countries possess the ability to develop an intelligent virus equipped with customized features in order to remain unnoticed on the victim's (vector's) body for quiet a time, and only manifest itself after it infected a considerable number of surrounding people. More interestingly, such customized virus can be planned whether to disable a specific organ or to metastasize within the whole system of the host. Even more, it can be planned according to the genetic map of people within a given region.
Looking at the whole picture with broader perspective, it does not matter whether the agent is toxic, chemical, or biological. The capability to produce and employ a virus, bacteria, or toxin by malicious actors, namely terrorists or criminals, could bring disastrous results.As we witnessed such case during 1990s in Japan – the Aum Shinrikyo Cult.
In fact, if we are going to prevent such disasters, first we should find the potential actors who may resort to such actions, investigate the probable ways, and also understand the costs, benefits, motives, and risks of which for these potential actors.
Of course, terrorists and criminals are the first probable examples which may pop up in our minds, but looking more rigorously, state actors are also among the potential cases. In the case of Coronavirus outbreak, if one considers it as an instance of bioterrorism/biological-war act, the probability of participation of terrorist or criminal organizations seems to be low, due to the complexity of production process and the highly advanced technologies required to produce such virus at the first place. On the other hand, a terrorist organization typically claims the responsibility of such attack in order to earn the reputation, and a criminal organization may demand ransom prior to release the virus – otherwise it would not be beneficial, unless they already have the cure (vaccine/antidote) ready to sell. In any case, it doesn't seem probable.
Considering the fact that, in the case of a pandemic, finding the main cause and the zero patient in this complex, interconnected world is significantly difficult (if possible), state actors may resort to such options due to multiple reasons. They may try to initiate a hidden biological war against another country (countries), in order to cause economic interruptions, socio-political chaos, create power vacuum in a specific area, forcing another actor to leave a region, or just simply to enjoy the economic benefits of selling the vaccine or antidote to victims. Obviously, there will be some serious prosecutions and consequences in the case that some concrete evidence shows any tracks of participation of an actor – whether a sovereign state or even a pharmaceutical company; but in such cases, states usually start to throw allegations at each other anyway.
We are living in a world that any kind of news affect the open markets immediately; the more important the news is, the deeper it affects the markets. In this case – Coronavirus – we witnessed a serious drop in international stock markets –especially oil markets – all over the world, which coincided with Russia's ambivalence approach regarding the cutting supply decision made by OPEC – and also Saudi Arabia's reaction to the whole story. Altogether, these factors caused a serious drop in different markets which, in fact, started with the news of Coronavirus outbreak at the first place. Who gets the best use of such scenario? The oil and gas producers are the main victims, obviously; but if one (the alleged perpetrator) knows the whole story before it happens, he would sell at the highest price and buy at the lowest price again – after the price crash, president Trump ordered to stock up the US oil reserves.
Although it seems pretty convincing, but is it really rational? What are the risks and costs? In reality, the pandemic of a dangerous virus – one like Coronavirus – equipped with a two-week latent period, in a high-populated country like China can cause sever problems in almost every corner of the planet; in fact, the bigger economy you have, the deeper your challenge would be. The implications of such outbreak are considerably wide: (1) it causes decrease in oil prices which will result in budget deficits in oil-dependent countries – like Russia, Iran, Saudi Arabia; (2) it interrupts the production process and consequently the sale chains – like China; (3) reduces the tourists travels which will consequently result in budget deficits in tourist-dependent countries – like Turkey and most of EU; (4) it causes sever socio-economic costs, especially for populated countries – like China, US, and Russia.
Altogether, if one state actor decides to initiate a biological war against another state, using a virus agent which has the potential to cause a global pandemic, it should consider the possibility of backfiring the same gun inside its own country in numerous ways. In an interconnected world like the one we are living in, such actions cause gargantuan reactions in different ways, one may not be able to predict all of them. Considering such costs and also the risk of being traced back and accused of committing such horrifying act, the possibility of state-sponsorship in these cases will be considered relatively low (but still possible). It is not like creating a computer virus – like Stuxnet – that may or may not blow back to your face; it is the matter of people's lives.
*Mohammad Amin Zabihi, MSc. Regional Studies, Allameh Tabatabaei University

---
[1] Nowadays it is Feodosia, Ukraine
[2]Also known as Black Death
The Prospect of Bioterrorism: The Threat of Pathogen, Biting Insects and Dirty Bomb in Europe and UK
The recent coronavirus attacks authenticate my postulation of the intensification of bioterrorism in Europe and Asia in 2020. The blame game between Washington and China further prompted misunderstanding about the hegemonic role of the US army that it wants to mitigate the future role of nuclear weapons and missile technology in peace and war. Chinese Ambassador was summoned in Washington when Foreign Ministry in Beijing tweeted that the deadly coronavirus was seeded in Wuhan by the US military. US President Donald Trump also called Covid-19 a "Chinese" and "foreign" virus, earning condemnations not only from Beijing but also from much of the mainstream media. However, China categorically stated that the coronovirus attack was a hybrid war against its economy and industry. Moreover, initially, Iranian officials also declared that the coronavirus was a biological weapon created in US military laboratories. Some state in Europe demonstrated weakness in fighting the Coronavirus war against their population.
Italy and France have been irritated in overcoming the death rate from the disease, while the British Prime Minister become frustrated in changing his controversial approach to the pandemic spread across the country. On 22 March 2020, the Guardian newspaper reported frustration of Downing Street about the shameless statement of controversial adviser to the Prime Minister Boris Johnson, Dominic Mckenzie Cummings, who argued in a private meeting that the government's strategy towards the coronavirus was "herd immunity, protect the economy and if some pensioners die". The allegations, which were widely circulated online widely criticised that the government response to the Coronavirus was initially too weak, frustrated and controversial based on a notion that rather than limiting its spread, enough people could be allowed to contract it to give population-wide "herd immunity". Dominic Mckenzie Cummings was born 25 November 1971 is a British political strategist who has been serving as Chief Adviser to Prime Minister Boris Johnson since July 2019.
Since 9/11, the threat of nuclear and biological terrorism has been at the forefront of the international security agenda. Bio terror experts have stressed the need on prevention of terrorist groups operating in Europe and the UK from gaining access to weapons of mass destruction and from perpetrating atrocious acts of biological terrorism. Recent events in Europe have raised the prospect of extremist and jihadist groups using biological, radiological and chemical attacks against civilian and military installations. The greatest threat to the national security of Europe and the UK stems from smuggling of material of dirty bomb, pathogen and smuggling of biting insects. As international media focused on the looming threat of chemical and biological terrorism in Europe, extremist and jihadist groups are seeking these weapons to inflict fatalities on civilian population.
Bioterrorism is terrorism involving the intentional release or dissemination of biological agents. These agents are bacteria, viruses, fungi, or toxins, and may be in a naturally occurring or a human-modified form, in much the same way in biological warfare. Biological agents are used by the terrorists to attain their social or political goals and are used for killing or injuring people, plants and animals. Response of Europe to the threat of future bioterrorism seems limited due to political and economic reservations of some member states. The approach to searching for biological agents at airports and shipping container entry points, and promoting bio-hazard awareness raised several important questions. Biological terrorism can be loosely categorised based on the agent used. The virus threat including smallpox, influenza, dengue fever, yellow fever, Rift Valley fever, and haemorrhagic fevers like Lassa, Ebola, and Marburg. Smallpox spreads directly from person to person. The third category of bio-threat is 'bacteria', which includes anthrax, plague, and cholera. There are numerous reports on the genetically development of viruses by some states to use it and achieve their political and economic goal.
One of these reports on insect war is the investigative report of Bulgarian investigative journalist and Middle East correspondent Dilyana Gaytandzhieva (12 September 2018), who published a series of reports. Her current work focuses on war crimes and illicit arms exports to war zones around the world. The Alternative World Website and Zodlike Productions, a news forum has published her fresh analysis of future insect war. She has painted a consternating picture of US insect war in her investigative report, and warns that the prospect of biological terrorism is consternating:
"Pentagon's scientists have been deployed in 25 countries and given diplomatic immunity to research deadly viruses, bacteria and toxins at US military offshore biolaboratories under a $2.1 billion DoD program. The US Embassy to Tbilisi transports frozen human blood and pathogens as diplomatic cargo for a secret US military program. Internal documents, implicating US diplomats in the transportation of and experimenting on pathogens under diplomatic cover were leaked to me by Georgian insiders. According to these documents, Pentagon scientists have been deployed to the Republic of Georgia and have been given diplomatic immunity to research deadly diseases and biting insects at the Lugar Center–the Pentagon biolaboratory in Georgia's capital Tbilisi. In 2014, The Lugar Center was equipped with an insect facility and launched a project on Sand Flies in Georgia and the Caucasus. In 2014-2015 sand fly species were collected under another project "Surveillance Work on Acute Febrile Illness" and all (female) sand flies were tested to determine their infectivity rate. A third project, also including sand flies collection, studied the characteristics of their salivary glands. Sand flies carry dangerous parasites in their saliva which they can transmit to humans through a bite".
With the establishment of Islamic State ISIS in Syria and Iraq, Pakistan and Afghanistan, and its secret networks in Europe, international community has now focused on the proliferation and smuggling of chemical and biological weapons in the region. Recent debate in Europe-based think tanks suggests that, as the group retrieved nuclear and biological material from the Mosul University in Iraq, it can possibly make Nuclear Explosive Devices (NED) with less than eight kilogrammes plutonium. The debate about bioterrorism and bio-defence is not entirely new in the military circles of Europe; the involvement of ISIS in using biological weapons against the Kurdish army in Kobane is a warning for the UK and European Union member states to deeply concentrate on the proliferation of these weapons in the region.
As Islamic State ISIS now controls parts of Iraq and Syria and has carried out successful attacks in France, Germany, UK and Brussels, the group now wants to expand its terror networks to the borders of Russia and China. According to some confirmed reports, hundreds of Pakistanis have joined the army of ISIS in Syria and Iraq, while a women brigade of the ISIS army is operating in Pakistan. The problem of nuclear and biological terrorism deserves special attention from the EU and UK governments because experts warned that the army of ISIS has retrieved capabilities to develop a dirty bomb in which explosives can be combined with a radioactive source like those commonly used in hospitals or extractive industries. The use of this weapon might have severe health effects, causing more disruption than destruction.
In Europe, there is a general perception that ISIS has already used some dangerous gases in Iraq, and it could use biological weapons against civilian populations in UK and EU. If control over these weapons is weak, or if their components are available in the open market, there would be huge destruction in the region. In July 2014, the government of Iraq notified that nuclear material had been seized by the ISIS army from Mosul University. The ISIS published a 19-page document in Arabic on how to develop biological weapons, and a 26-page religious fatwa that allows the use of weapons of mass destruction. "If Muslims cannot defeat the kafir (non-believers) in a different way, it is permissible to use weapons of mass destruction," warns the fatwa.
The effects of biological weapons are worse as they cause death or disease in humans, animals or plants. The fatalities of dengue and ebola viruses in West Africa are the worst forms of bioterrorism. There are speculations that, in future, measles, dengue, polio and the ebola viruses can be used as weapons of bioterrorism in Europe and the UK. Some states might use drones for the purposes of bio-war against their rival states. In 2013, writing in the Global Policy journal, Amanda M Teckman warned that ISIS might possibly use ebola as a weapon against the civilian population: "It remains to be seen if a terrorist group like ISIS, which has demonstrated a willingness to engage in large scale mass murder, including the uninhibited murder of civilians, has the capability to produce a weaponised version of ebola."
Debate among the European Union intelligence experts normally starts with the assumption that without a professional intelligence analysis on law enforcement level, prevention of bioterrorism is impossible. In the wake of the terrorist attacks in Brussels, security experts raised the question of intelligence-sharing failure, which caused huge infrastructural destruction and the killings of innocent civilians. Terrorists killed more than 34 innocent people and injured over 200 in Brussels. The failure of French and Brussels intelligence agencies to tackle the menace of extremism and the exponentially growing networks of the Islamic State (ISIS) prompted a deep distrust between the law enforcement agencies and civil society of the two states. The French and Belgium intelligence infrastructure also suffered from a lack of check and balance. This huge intelligence gap has badly affected the intelligence cooperation with other EU member states. The Belgian Foreign Minister warned that more intelligence on home-growing extremism was a must after the EU secret agencies came under heavy criticism immediately after they failed to share intelligence with France about the Paris attackers. French Interior Minister complained that no information about possible attacks was provided by EU secret agencies.