A share of stock, sometimes known as equity or security, is a form of legal ownership in a company. Corporations normally issue stock to raise money and they issue stock in two varieties mainly common stock and preferred stock.
Common stock also ordinary shares are shares that entitle the holder to dividends that vary in amount and at times these dividends are not issued and this depends on the company's fortunes. Preferred stock on the other hand is stock that entitles the holder to a fixed dividend whose payment is prioritized over ordinary shares.
When it comes to investing in stocks there are top stocks to buy. Identifying a portfolio can be as easy as looking at trends in the top companies and identify those that you are likely to gain from. For instance, Tesla shares were going for $420before announcing their cyber truck. After the announcement the shares rose to $680 so this was a good investment opportunity.
Professional tips for stock market investing
Set long-term goals
When investing in the stock market you ought to have long term goals. By this I mean you need to establish your purpose definitively and the exact time in future you will need your investment. If the period of time until the first investment matures is long, consider making another.
You can calculate the amount to invest and the return on investment needed to produce the desired result. It is crucial to note that the growth of a portfolio is dependent on three factors: the capital invested, the net amount of annual earnings on the capital, and the period of your investment.
Comprehend your risk tolerance
Tolerance of risk is a psychological trait majorly influenced by wealth, income and knowledge. Old risk tolerance is on the downward trend, but wealthier an individual, the more their risk tolerance will increase because of the sense of security that wealth imparts.
Perception is very important in investing. As one acquires more knowledge on investing example how to buy and sell stocks and how to practically liquidate an investment it makes you consider stocks to have less risk than you thought at the time of purchase. As a result, anxiety about investing drops.
Diversify your investment portfolio
Diversifying your investment portfolio is the most common way to manage risk. Shrewd investors own shares in various organizations and in different sectors and at times even in different states. Doing this comes with the expectation that a single bad event such as an economic recession will not negatively impact all their holdings.
Diversification of a portfolio allows a person to negate the loss of his/her total investment whereby some of the investments are doing well and the rest are performing badly. Even if the entire value of the portfolio drops it is better than losing everything.
Control your emotions
In stock trading individuals lose money due to not making logical decisions which is spurred by inability to control emotions. An organization's share prices on the short term reflect integrated emotions of the entire investment faction.
Individuals who approach the market with a negative perspective are termed as bears whereas those who approach with a positive perspective are bulls. During market hours the disparity between bears and bulls is portrayed by the constant change in price of stocks. Short term movements are spurred by emotions rather than logic
Keep away from leverage
Leveraging is the use of borrowed finances to enact ones stock market strategy. Possession of a marginal account can prompt brokerage firms and banks alike to loan you money to invest in stocks. Normally, they afford you up to 50% of the total value of your portfolio.
That said if stock price plummets, rather than doubling your investment assuming if it shoots up, you will lose 100% of the original stake plus the interest to the broker.
Conclusion
Finally investing in stocks has a good shot at accumulating an enormous asset value for those willing to be steady savers. The earlier one begins their investment venture, the greater the possible outcome will be.
G20: Global co-operation and strong policy action needed for a sustainable recovery
The COVID-19 crisis has exposed major weaknesses in our economies that can only be fixed through greater global co-operation and strong, targeted policy action, according to a new OECD report presented to the Leaders of the G20 countries at their virtual Summit this weekend.
New Horizons, a report requested by the G20 to support its Action Plan in response to the crisis, says governments need to plan now for the recovery while continuing to live with the virus. Emergency economic measures to tackle the crisis will need to be adapted, support to people and businesses become more targeted, and new policies put in place to make the objective of a stronger, sustainable and inclusive global economy, a reality.
Speaking at the Summit OECD Secretary-General Angel Gurría said that ambitious reforms were needed to ensure a vigorous recovery. He added: "We need to make sure health and social protection benefit all, that public and private investment is aligned with the Sustainable Development Goals, and we need to build resilience into the heart of our economic and social systems."
The OECD identifies the need for stronger co-operation between governments in a number of fields:
in health, from research to distributing COVID-19 vaccines,
in trade, to ensure robust global production chains,
in the taxation of multinationals as the economy becomes increasingly digitalised,
in environmental sustainability, and,
in preventing sudden outflows of capital and sovereign debt crises in emerging markets and developing countries.
The report says exceptional fiscal spending and monetary support should be maintained as long as needed to buffer the shock of the pandemic, and outlines how governments should work on three main fronts – to reallocate resources; support people; and build a sustainable and resilient economic system for the future.
The crisis is accelerating changes to the economy, which are often disruptive. Governments will need to assist workers and businesses to transition from shrinking to expanding sectors; by removing barriers to mobility, by increasing competition, and by making it easier for firms to access finance and advanced technologies or to restructure.
Improving training and building skills, particularly among the low-skilled, youths and women who are often vulnerable in the labour market, will be key. Job retention schemes will need to evolve to ensure that people, rather than their jobs, are protected, that their opportunities are widened and their income safeguarded.
Increasing public and private investment particularly in healthcare, digitalisation, lowering carbon emissions, education and skills are essential to reinforce sustainability and resilience.
The New Horizons report is part of the broad range of analysis and recommendations from the OECD and other international organisations to support the work of the G20.
Mr. Gurría welcomed the achievements of the G20 under the Saudi presidency. In particular, he pointed to the G20 reaffirming its targets to reduce the percentage of young people who are most at risk of being left behind in the labour market by 15% by 2025, and to reduce the gender gap in the labour force by 25 % over the next five years. The OECD and ILO will continue monitoring progress in these areas, as well as on the impact of the pandemic on employment and trends in migration.
Mr Gurría said the OECD is continuing to work with the G20 towards achieving a political agreement on how to tax the digital economy by mid-2021. In the Secretary-General's Tax Report to G20 finance ministers, the OECD warns that without an agreement there would be a proliferation of unilateral measures and an increase in damaging tax and trade disputes that could cut global GDP at a time when we are reeling from the pandemic.
He added that a sustainable economic recovery from the crisis would be undermined by environmentally harmful spending – such as fossil fuel subsidies – which still outweighs more ecologically friendly investments in the recovery packages announced by governments.
Mr Gurría also welcomed G20 progress on fighting corruption and criminalising foreign bribery, including the request by Saudi Arabia to join the OECD Working Group on Bribery, with a view to adhering to the OECD Anti-bribery Convention, the international standard in this area.
Survey Says Cost and Complexities of COVID-19 Tests Main Obstacles for Employers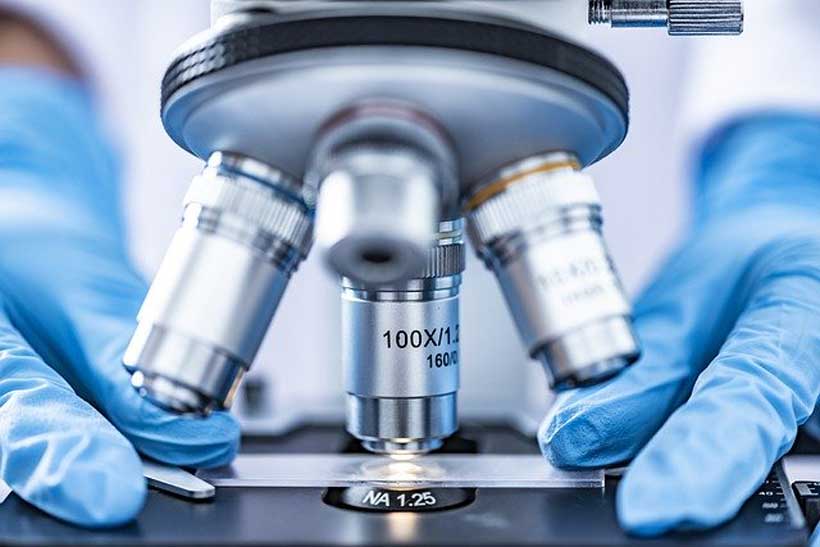 A new global business survey found that few employers are testing their employees regularly when they come to work because they find the tests too costly (28%), too complicated to implement (22%), or they are concerned about the accuracy of the tests (18%).
1,125 employers across 1,141 facilities in 29 countries participated in COVID-19 Workplace Commons – Keeping Workers Well Survey. An interactive data dashboard and inaugural report provides details on some of the challenges faced by companies and benchmarks current practices. The report provides findings from employers across the globe about their approach to testing, contact tracing, facility safety, pandemic response, financial impact and pandemic preparedness.
Conducted by Arizona State University's College of Health Solutions and the World Economic Forum, with support from the Rockefeller Foundation, the survey found that for companies with employees on-site at the workplace, many are taking some steps to reduce the risk of spreading the virus. Nearly three-fourths (74%) of these companies report they require masks for their employees, and nearly 80% make masks and hand sanitizer available.
"How to move the economy forward while keeping people safe is on the mind of every business leader as they continue to navigate the COVID-19 pandemic," said Mara Aspinall, professor of practice at the College of Health Solutions. "The survey findings give us a clearer picture of the many difficult decisions employers face in trying to reduce the spread of the disease — and why more must be done to expand access to rapid-result testing."
"We have created a community for leaders to share their challenges and current practices," said Genya Dana, head of health care transformation at the World Economic Forum. "We believe these resources will help leaders everywhere make informed decisions as the pandemic continues to evolve."
Globally, the majority (65%) of businesses surveyed were small businesses with 25 or fewer employees, with nearly 80% having fewer than 100 employees. 62.5% of the survey respondents were U.S. businesses.
"As businesses continue reopening and employees return to the workplace, we are again caught in an intense virus upswing with COVID-19 cases hitting record numbers," said Dr. Jonathan D. Quick, managing director for pandemic response, preparedness, and prevention, health initiative, with the Rockefeller Foundation. "We must come together and do everything in our power to keep the economy open and keep people safe."
Additional survey findings include:
Only 36% of companies had disaster or emergency response plans in place pre-COVID-19, and of those only 39% had plans specifically for epidemics or pandemics; 47% of those said their plan was useful for the pandemic.26% of respondents report increased monthly operating costs of 26% or more (excluding testing expenses).Notably, the data revealed that there were few significant differences between U.S. and non-U.S. companies except in contact tracing, where U.S. companies are doing much less compared with other regions (37% for U.S. vs. 54% for non-U.S.).43% of all companies are performing some form of contact tracing, with 58% of them making it mandatory and 17% requiring workers to sign liability waivers.
"By sharing the findings of our survey, we are ensuring broad access to information and truly democratizing knowledge during the pandemic," said Nate Wade, project co-lead and senior director of strategic initiatives at ASU's College of Health Solutions.
Women hit hard by COVID-19 impact on garment sector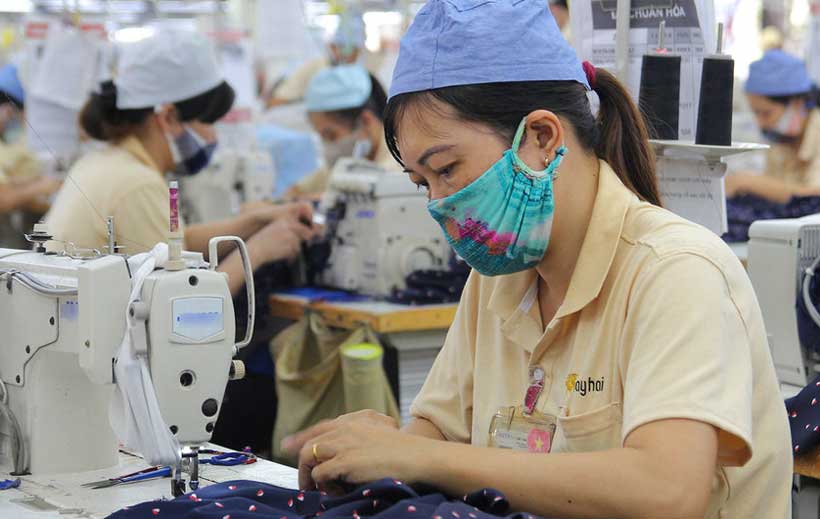 The impact of COVID-19 on women in the garment industry has worsened due to underlying challenges including discrimination and harassment, underrepresentation of women's voice, wage gaps as well as unevenly shared unpaid care and family obligations according to a new brief from the International Labour Organization (ILO).

Entitled Gendered impacts of COVID-19 on the garment sector the brief aims to raise awareness of the gendered reality of COVID-19 and to outline how the pandemic impacts women and men workers in the garment sector.

"Women account for approximately 80 per cent of the garment sector workforce, so they are heavily affected to start with by many of the impacts of the COVID-19 pandemic. However, women also experience additional impacts due to the existing challenges they face in the workplace as well as expectations regarding women's obligations in the home," says Joni Simpson, Senior Gender Specialist for the ILO's Regional Office for Asia and the Pacific.

Recent ILO research highlighted how major buying countries' imports from garment-exporting countries in Asia had dropped by up to 70 per cent in the first half of 2020, due to COVID-19. This has led to a sharp increase in worker layoffs and dismissals while factories that have reopened are often operating at reduced workforce capacity. The Asia-Pacific region employed an estimated 65 million garment sector workers in 2019, accounting for 75 per cent of all garment workers worldwide.

The brief highlights short, medium, and long-term impacts of the crisis on women workers. It also includes a series of recommendations to help build a more just and resilient industry and greater gender equality.

Recommendations include greater focus on retrenchment and closure practices as well as addressing women's disproportionate unpaid care obligations so they can return to work as factories resume operations. Efforts to address the COVID-19 pandemic should account for the unique ways that women and men may encounter the effects of the coronavirus at work, at home and in their communities. The importance of strengthening efforts to combat violence and harassment in the workplace is highlighted, in view of emerging data showing that COVID-19 has increased the risks of gender-based violence. In addition, the need to ensure women's voice, representation and leadership in dialogue and decision-making is also seen as key to ensuring a full and fair recovery from the pandemic.

"It is crucial that governments, businesses and other stakeholders understand the multi-dimensional impacts of the COVID-19 pandemic on both women and men workers, and design policies that enable a smart, sustainable and gender-responsive recovery. Otherwise, the COVID-19 crisis threatens to exacerbate pre-existing inequalities and will hamper the social and economic sustainability of the garment sector," said Jessica Wan, Better Work Gender Specialist.