A share of stock, sometimes known as equity or security, is a form of legal ownership in a company. Corporations normally issue stock to raise money and they issue stock in two varieties mainly common stock and preferred stock.
Common stock also ordinary shares are shares that entitle the holder to dividends that vary in amount and at times these dividends are not issued and this depends on the company's fortunes. Preferred stock on the other hand is stock that entitles the holder to a fixed dividend whose payment is prioritized over ordinary shares.
When it comes to investing in stocks there are top stocks to buy. Identifying a portfolio can be as easy as looking at trends in the top companies and identify those that you are likely to gain from. For instance, Tesla shares were going for $420before announcing their cyber truck. After the announcement the shares rose to $680 so this was a good investment opportunity.
Professional tips for stock market investing
Set long-term goals
When investing in the stock market you ought to have long term goals. By this I mean you need to establish your purpose definitively and the exact time in future you will need your investment. If the period of time until the first investment matures is long, consider making another.
You can calculate the amount to invest and the return on investment needed to produce the desired result. It is crucial to note that the growth of a portfolio is dependent on three factors: the capital invested, the net amount of annual earnings on the capital, and the period of your investment.
Comprehend your risk tolerance
Tolerance of risk is a psychological trait majorly influenced by wealth, income and knowledge. Old risk tolerance is on the downward trend, but wealthier an individual, the more their risk tolerance will increase because of the sense of security that wealth imparts.
Perception is very important in investing. As one acquires more knowledge on investing example how to buy and sell stocks and how to practically liquidate an investment it makes you consider stocks to have less risk than you thought at the time of purchase. As a result, anxiety about investing drops.
Diversify your investment portfolio
Diversifying your investment portfolio is the most common way to manage risk. Shrewd investors own shares in various organizations and in different sectors and at times even in different states. Doing this comes with the expectation that a single bad event such as an economic recession will not negatively impact all their holdings.
Diversification of a portfolio allows a person to negate the loss of his/her total investment whereby some of the investments are doing well and the rest are performing badly. Even if the entire value of the portfolio drops it is better than losing everything.
Control your emotions
In stock trading individuals lose money due to not making logical decisions which is spurred by inability to control emotions. An organization's share prices on the short term reflect integrated emotions of the entire investment faction.
Individuals who approach the market with a negative perspective are termed as bears whereas those who approach with a positive perspective are bulls. During market hours the disparity between bears and bulls is portrayed by the constant change in price of stocks. Short term movements are spurred by emotions rather than logic
Keep away from leverage
Leveraging is the use of borrowed finances to enact ones stock market strategy. Possession of a marginal account can prompt brokerage firms and banks alike to loan you money to invest in stocks. Normally, they afford you up to 50% of the total value of your portfolio.
That said if stock price plummets, rather than doubling your investment assuming if it shoots up, you will lose 100% of the original stake plus the interest to the broker.
Conclusion
Finally investing in stocks has a good shot at accumulating an enormous asset value for those willing to be steady savers. The earlier one begins their investment venture, the greater the possible outcome will be.
Asian Investors and the UK Business Visa
The UK has been an attractive market for Asian investors for many years. Property and businesses remain the most popular investments, with billions of pounds invested by the Asian market.
So, why is the UK a popular choice for Asian investors and what visa requirements do they need to be aware of?
Why the UK is a popular investment with Asian markets
Asian markets have only recently started to bump up their investment into the UK. Statistics show that from January to August in 2019, Chinese investors brought $8.3 billion into the UK. When you compare that to $6.1 billion investment brought in for the entire year in 2018, you get an idea of how quickly the market is growing.
One of the reasons investments are booming right now is because of Brexit. The weakening of the Great British Pound has been seen as attractive to Asian investors.
The property market here also attracts Korean and Singaporean investors. In 2018, £10 billion was spent on the UK property market by Asian investors.
There are a lot of benefits for Asian investors in the UK market, but there are also a lot of challenges. Visas remain the most challenging part of investing in the country.
Understanding visa requirements
In order to invest in the UK, a Tier 1 investor visa will be required. In order to be eligible for this visa, investors need to have at least £2 million to put into the economy. They also need to have a regulated UK bank account.
Those who already hold a Tier 4 general visa can apply for the Tier 1 investor visa. However, if your living costs and course fees were paid by the government or an international scholarship agency, you will need an unconditional agreement in writing from the financial sponsor.
Visa applications can be complex so it's a good idea to seek advice from the professionals. You'll find immigration lawyers can take you through the process, ensuring you have everything you need to get accepted.
What challenges do they face?
Although the weakening of the pound has encouraged more Asian investments in the UK, there are some challenges investors face.
The current interest rates for example, make it difficult to see much of a return. With the current economic crisis, interest rates remain low, making it a little harder for investors to make good profits. It could take a long time for the economy to recover, particularly if there is a second Covid-19 wave. So, there is an extra level of risk to investing in the UK right now.
At the moment, nobody knows what is going to happen in regard to Brexit. If we leave the EU with no deal, it could also hit investors hard. So, it would be wise for investors to wait and see what happens later in the year before they decide whether or not to invest.
Overall, the UK has long been an attractive option for Asian investors. However, due to the current economic climate, there are challenges that need to be addressed for those who are looking to invest in the country.
HP'S Boom on the Stock Market
The stock market is prone to changes. It takes a skillful and easy to adapt broker to stay prone to all changes in the stock market. While active traders are having stocking plans in mind for a longer period of time, daily traders are thinking only about the current market situation from day to day. Generally speaking, the marketplace had its ups and downs while some companies have remained their stability in the stock exchange.
Investment Platforms
No matter whether you're a beginner or professional in trading stocks, there are platforms suitable for every level of expertise. However, some platforms are more suitable for a specific category of traders. In other words, it's customizable to the level of expertise of the trader and performs specific actions the trader needs in everyday trading actions. Today, there are many different ways how to invest money. Currently, the most popular are the bond investments, thanks to their low volatility and relative safeness compared to stocks.
There are many ways how to trade bonds online and you need to learn bonds trading apps. Before deciding on investing in bonds, it's a wise idea to consult with a broker from whom you're going to buy the bonds. What follows is what happened with Hewlett Packard and its stock share on the market. Contrary to popular belief, the company's stock shares didn't decline when compared to last year's, and they even show a tendency to grow.
HP and the Stock Market
Some time ago, everyone predicted a decline in earnings according to the lower revenues of Hewlett Packard. According to the consensus outlook, the company's earnings were about to decline throughout the year. However, the estimates and the actual situations differ to a high degree. Since early Wednesday, HP's shares on the stock market has surpassed the expectations. Hewlett Packard's annual revenue is worth $6.8 million, which is 5.5% down from last year. However, it went up by 13% sequentially, which is ahead of the analyst consensus.
Cash Flow and Forecasting
According to the company's claim, the cash flow from operations was $1.5 billion. Compared to last year's statistics, the cash flow is up 23% when the cash flow was $924. The company declined to provide guidance last year, but now the company is back to forecasting. Taking into consideration the whole fiscal year, the earnings have grown from 32 to 36 cents a share, which is $1.2 of the Street.
The CEO of Hewlett Packard, Antonio Neri, the growth in results is "marked by strong execution and sequential growth… navigating through the pandemic and the planning for a post-COVID world have increased customers' needs for as-a-service offerings, secure connectivity, remote work capabilities, and analytics to unlock insights from data that are aligned to our strategy. Now it makes sense the recent growth of stockings share of the company.
Hewlett Packard's SEO about the Current Stock Situation
We see a tremendous opportunity to help our customers drive digital transformations as they continue to adapt to operate in a new world." In another interview, the SEO of the company was able to reduce the backlog for around $500 million in a quarter. It's expected that it will normalize by the end of the quarter. According to his statement, it is the result of the latest hardware that has been built but not installed yet. It has restricted the company to work on-site for extended periods. While the compute segment was flat, the critical system revenue went up for 3%. The advisory and professional services also went down by 9%. Hewlett Packard shares in the premarket trading were about 7 to 9%.
Prevent bankruptcy with a PI agency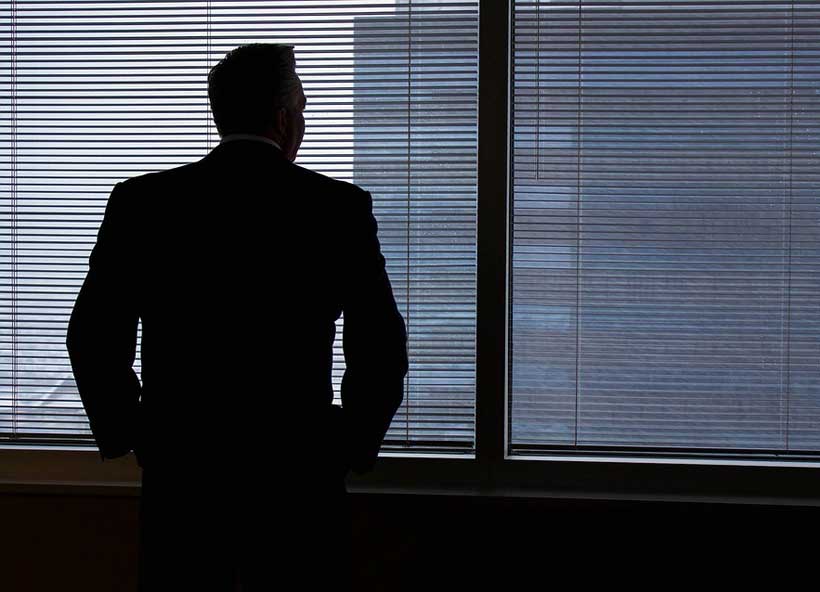 Filing for bankruptcy should be a transparent process. The person filing for bankruptcy should give an honest declaration of their incomes, expenses, and assets in exchange for having their debts discharged.
Unfortunately, this doesn't always happen.
A notable fraudulent activity committed by many debtors during the filling of their bankruptcy is the concealing of assets.
Concealing of assets refers to a situation where a debtor tries to hide some of their assets during a bankruptcy process. This is done so that these assets don't end up being used to pay the debtor's creditors. Once the bankruptcy period is over, the debtor gets their assets back. Thus, the person gets rid of their debt but still retains their assets.
Ways in which a debtor may try to conceal their assets during a bankruptcy filing process include:
· Transferring the assets to friends or family members
· Tying up assets in businesses or hidden companies
· Channeling assets to offshore accounts
· Some debtors pay more money to their creditors
· Buying of property or other expensive luxury items
· Creating fake mortgages, so the property looks like it has no value
· Buy assets such as bonds, insurance policies, annuities, or stocks
If you're a creditor and you suspect that your debtor may be trying to conceal their assets, you can seek the help of a Melbourne private investigators agency to help prevent bankruptcy.
What Can a Private Investigators Agency Do to Prevent Bankruptcy?
The court expects a debtor filing for bankruptcy to be honest about their debts and the value of their assets. During the case, the court will employ an asset discovery process through which it will gather information on the debtor's assets.
In addition to the information provided in court, creditors can also hire the services of a private investigator (PI) to locate hidden assets.
A private investigator will:
· Conduct a thorough investigation to locate hidden assets
· Prepare a report that they'll present in court as evidence
· Give a testimony in court regarding the hidden assets
Why Should You Hire the Services of a PI Agency?
If you're a creditor and you suspect foul play by your debtor during the filing of their bankruptcy case, you should consider seeking the services of a PI agency.
Such an agency will have access to databases and public records that can help them trace hidden assets. They also have the experience and the tools to conduct such an investigation, something you or your lawyer may not have.
A qualified PI will sift through the debtor's tax reports, online records, payroll slips, bank records, reports from family and friends, debts, property filings, addresses, references, and other data to locate processes and locations that may be proof of hidden assets. The right private investigator will also know bankruptcy laws and what it takes to satisfy a court that the debtor has hidden assets.
The agency may also have PIs with military and law enforcement background making them the right people for the job.
What Happens If the Debtor is found To Have Concealed Property
If after the private investigator's report and testimony the court is convinced that the debtor tried to conceal assets, lie about their income, or defraud the court, they may face the below consequences:
· The court will deny them a bankruptcy discharge which means they will still be obligated to pay you and other creditors
· The court will revoke an already granted discharge
· The debtor cannot discharge the debts in that case in any other subsequent bankruptcies
· The debtor may face criminal charges where the penalty may be a $250,000 fine or imprisonment of up to twenty years
If you suspect that a debtor who owes you money may be trying to defraud the bankruptcy process by concealing assets, you need to hire a Melbourne private investigators agency. A PI from the agency will review the case and reveal the truth. If they gather enough evidence to convince the court of the fraud, you might get your debt paid by the debtor.