Authors: Dr Siobhan O'Neil and Dr Mara Revkin*
Although Islamic State's territorial control of large swathes of Iraq and Syria came to an end in 2017, civilians, and particularly children, in these areas are still living with the long-term consequences of the group's violence and exploitation. According to a new report by Human Rights Watch, this includes thousands of children abducted by Islamic State (IS) who remain unaccounted for today and thousands of children who cannot move on from conflict because they are viewed as threats and won't be allowed to reintegrate back into society.
Last week, International Day Against the Use of Child Soldiers was marked around the world to reflect on the policies and programmes that are most likely to protect rights, promote accountability, and enhance security of young people in armed conflict. In doing so, it is clear that many of the current approaches to those once associated with armed groups do not always strike the right balance. Children's rights and best interests risk being trumped by short-sighted security considerations, which may ultimately put us all at greater risk.
One such child is "Amr"* – a juvenile detainee at a reformatory in Kurdish Iraq – who we met while undertaking research examining the recruitment and use of children by armed groups. After dropping out of elementary school at the age of 12, Amr worked at a steel factory. One year later, he would become employed as a cook by IS.
Amr was an unlikely recruit. For one, the group had murdered his father. But Amr needed the job in the IS kitchen. It paid better than the steel factory, and he was now responsible for helping support his mother and six siblings, so he felt that he had little choice. A few months after he started to work for IS, Amr was recruited by a family member to spy on the group for a state-sponsored militia. After he was caught taking photographs, Amr was thrown into an IS prison. He eventually managed to escape, only to be caught by security forces and imprisoned again for the crime of having joined a terrorist group.
In many ways, Amr's story exemplifies the complexity of association with armed groups today. It is often assumed that anyone who becomes involved with such groups must have been brainwashed or be driven by deep-seated ideologically-motivated hate. Yet, involvement with armed groups – even those deemed "violent extremist" like IS or Boko Haram – is never as simple as this conventional narrative, nor is exiting their grasp.
For many like Amr, ideology played no role in motivating or facilitating his involvement with IS or the anti-IS militia. Indeed, our previous research in conflict areas found that young people associating with armed groups are usually influenced by a multitude of interrelated structural, social, individual, and historical factors, of which ideology was rarely the driving determinant. Rather, physical and food security, family and peer networks, financial incentives, coercion, and the pursuit of status and identity were more central for explaining the involvement of many young people with armed groups.
In many countries there is little differentiation made in how or why individuals were associated with such groups. As documented in related research, the use of indiscriminate "iron fist" approaches means that tens of thousands of people – not just those associated with military functions, but also tax-payers, cleaners or cooks like Amr – have been detained on terrorism charges, with thousands believed to have been sentenced to death. Thousands of children languishing in Syria have been barred or discouraged from returning to their home countries, despite the fact that many had no choice in living under IS. This sort of collective punishment could further encourage cycles of violence. We must find ways out for the vast majority of individuals who are associated with armed groups but who do not pose a risk to society.
To create a safer future, and to avoid denying one to the children who have lived under or been associated with armed groups, we need to better understand their experiences and needs for transitioning to a life oriented away from conflict. We need to rethink our assumptions about armed group association and neutrality in conflict, engage children and youth as partners in their own recovery, and support them in the long-term exit process from armed groups. Only then will young people like Amr have a real chance to escape the pull of violent conflict and give back as productive members of their communities.
* Name has been changed for safety reasons.
*Dr Mara Revkin was the lead researcher on the Syria and Iraq case study featured in Cradled by Conflict and the Iraq case study for The Limits of Punishment: Transitional Justice and Violent Extremism. She is a National Security Law Fellow at the Georgetown University Law Center.
'Strengthen multilateralism' to combat global terrorism
Although the pandemic has posed one of the greatest challenges since the UN's founding 75 years ago, Vladimir Voronkov, head of the UN Office of Counter-Terrorism (UNOCT) closed a week of events devoted online to countering the scourge, by echoing the Secretary-General in stating the "need to keep up the momentum" in countering the global threat of terrorism.
Key conclusions
Setting out key conclusions of the discussions, the counter-terrorism chief spoke of the need to invest in strategic preparedness to build societies able to cope with global challenges, including terrorism.
The UN official also underscored the importance of strengthening multilateralism and international cooperation, calling the UN Global Counter-Terrorism Coordination Compact, "a dynamic platform" to enhance coordination in delivering UN technical assistance to Member States.
Pointing out that "all events underscored the need to fully respect human rights and the rule of law in the fight against terrorism", he maintained that this was not just the UN's fourth pillar, but integral to the entire UN global counter-terrorism strategy.
"Much more is needed to translate this into practice…to ensure that measures to counter terrorism do not shrink civic space or hinder humanitarian activities", upheld the counter-terrorism chief.
To this end, he shared his plan for a regional high-level conference on human rights and counter-terrorism when the COVID-19 context allows.
Cross-border consequences
The UNOCT chief stressed that the threats posed by bio and cyber terrorism have "consequences that span across borders".
"Pandemics magnify these threats, putting additional pressure on emergency response and security structures, and increasing the risk of weaponization by non-State actors", he highlighted, lauding the Secretary-General's Roadmap for Digital Cooperation, designed to help address this.
While protecting freedom of expression, the particpants emphasized the need to prevent terrorist misuse of social media and the Internet, further unleased by COVID-19 pandemic-fueled hate speech and xenophobia.
"These efforts must be underpinned by strong partnerships between governments, tech companies and civil society, and a strategic communications approach with credible voices and positive messages to counter terrorist narratives", said the UN counter-terrorism chief.
Foreign fighters
Meanwhile, he relayed the "grave concerns" of participants regarding foreign terrorist fighters who remain at large, citing women and children with suspected links to UN-listed terrorist groups who are stranded in Syria, Iraq and elsewhere.
"I urge Member States to take swift action regarding their nationals to meet their international obligations and prevent this issue being used to radicalize future generations", spelled out Mr. Voronkov.
He also flagged the importance of better understanding how "terrorists prey differently on women and men to incite and recruit, the range of roles women and men play in both terrorism and counter-terrorism, and the differentiated impact of terrorism and counter-terrorism on women and men, also in this pandemic environment".
Remaining vigilant
The UNOCT chef said that the week's discussions would feed into the first Global Congress of Victims of Terrorism, scheduled for next year.
In closing, he underlined the need to remain vigilant and united; anticipate the evolving threat posed by terrorists; and adjust our responses to changes from the pandemic.
Virtual Counter-Terrorism Week drew over 1,000 participants with representatives from 125 Member States and over 150 from international and regional organizations, 200 from UN entities and 80 from civil society and the private sector.
Spurious Assertions May Cause Diplomatic Failure
America has once again disregarded the enduring efforts of Pakistan in war on terror. The latest US state department's report on terrorism 2019, published on 24th June 2020, states that the country took meager actions to counter the menace of terrorism and continued to provide safe heavens to militant groups in 2019. However, Pakistan has contributed financially as well as in the flesh for regional peace. Further, the country has strengthened its institutes to halt the financial support of militant groups and restricted the terrorist movements into its territory. Meanwhile, It has also remained a true ally of America, as the former has played crucial role in soviet war and Afghan-Peace process. Despite the efforts, such recurring pessimistic remarks from US may derail the peace process in the region. It would also impair the strategic and economic interests of the two states. As, both relations are one of the dependency based one. US need Pakistan as a strategic ally in south Asia to negotiate with Taliban in Afghanistan, and Pakistan need US support to finance its economy.
Considering that, in 1954 Pakistan due to strategic compulsion joined US backed military alliances of SEATO and CENTO. It provided a power equation to Pakistan to contain its regional adversary India. In return, Pakistan allowed US military to use its land against the advancements of Soviet Union. Later, Pak-US relation crumbled when America left Pakistan alone without any financial and military assistance during 1971 war with India. From this time onward, relation between two countries failed to prolong ahead. Each of them started to suspect, and disillusioned one another. US proved not helpful, and it brought realization in Pakistan's foreign policy corridor about US betrayal in hour of need. Thus, Pakistan adopted policy of aloofness with US, and started to look toward Muslim world for financial and diplomatic assistance. In this regard, Zulfiqar Ali Bhutto then prime minster of Pakistan played a vital role to establish subtle relations with Muslim countries as well as Republic of China.
But again, strategic dependence from US and Pakistan's compulsion to get financial assistance brought two countries closer to each other. And, after episode of 9/11 both countries jointly fought war against terror in Afghanistan. Pakistan stood shoulder to shoulder in this war with US. As a result, the former has lost some 75 thousand precious lives and billions of rupees in economic terms so far. Ironically, US under the influence of India and their widening strategic cooperation, started to put screws on Pakistan about its role in war on terror. Consequently, time after time US asked, to do more in countering terrorism, to Pakistan. It has Never, acknowledged the sacrifices Pakistan bore in this war. Similarly, the recent report by US state department echoes same rhetoric of doing more to Pakistan. However, Pakistan helped US to bring Taliban on negotiations table, even though Pakistan's role is considered moderate.
While, in last few years Pakistan has brought various institutional reforms through technological and human capital advancements pertaining to counter terrorism in the country and region. The establishment of National Counter Terrorism Authority (NACTA), formulation of National Action Plan (NAP) and strengthening its institutional capacity to halt financial assistance of militants are the cases in point. Additionally, the country has increased its border security to halt the terrorist movements across its borders. For instance it receives biometric information at land crossings through its International Border Management Security System. Moreover, the military operations against terrorists like, Operation Enduring Freedom (2001-2002), Rah-e-Haq and Rah-e-Rast (2007-2009), Operation Rah Nijat (2009-2010) and Zarb Azb (2014), are also crucial strides taken by Pakistan to eliminate the radical elements from its soil.
Regardless of all above cooperative efforts US has taken no notice of Pakistan's role in war on terror. Instead, the former repeatedly blamed the country for financial assistance and providing its territory as safe heaven to militant groups. It also breached Pakistan's territorial sovereignty on various instances. Drone strikes on Pakistani soil, Salala incident and killing of Osama bin laden without informing Pakistani forces divulges the belligerence of US towards Pakistan. Since then the diplomatic ties between the two countries worsened drastically. As, later Pakistan ordered US military to evacuate Salala Air Base as well as Pakistan stopped NATO supplies for US. Likewise, various instances happened in later years. Despite of America's skeptical attitude, Pakistan is still playing a paramount role in Afghan peace process and helping US military to exit Afghanistan for the sake of regional peace.
Therefore, US should not forget the sacrifices that Pakistan has rendered since it participated with US in Afghan war and its role while exterminating Soviet Union from the region. The country is yet bearing the repercussions of its partaking with US in its South Asian interests. Due to that various radical groups turned to Pakistan and plotted various terrorist attacks on the country. One of the most devastating attacks was on Army Public School Peshawar where the militants killed hundreds of innocent children. Besides that numerous attempts were made and are still being carried out on various points of time by militias in Pakistan. For instance the recent terrorist attack on Pakistan Stock Exchange on 29th June 2020 in Karachi reveals that the country is still under threat of terrorism. Additionally, due to its allegiance with US, Pakistan lost its bilateral ties with Russia for a long time in past. As, in early years of Pakistan, the country had the choice of building allegiance with Soviet Union or United States; however, it opted for the latter.
Thus, US must recognize the enduring efforts of Pakistan to sustain stability in the region. Such, accusations by US would just disrupt the bilateral diplomatic ties between both countries. Resultantly, both sides would have to bear the consequences. Since, Pakistan needs financial aid from US to strengthen its economy while, strategically Pakistan is significant ally of US in the region. Furthermore, the attitude of denunciation by any side would drastically disturb the peace process. Therefore, it is necessary for the two to make joint efforts to fight against the terrorism and keep the peace process on track to pave the way for regional peace and prosperity.
Attack on Pakistan Stock Exchange: A Fuel-to-fire in Southeast Asia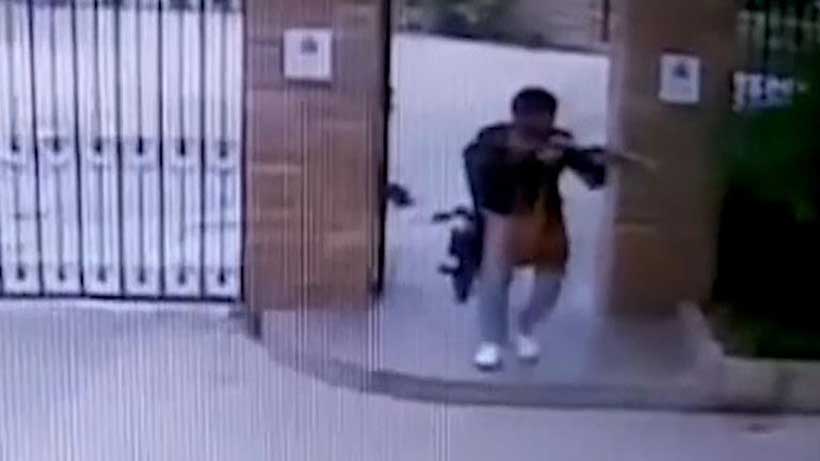 On June 29th, four armed men opened fire in the premises of Pakistan Stock Exchange, Karachi. All four terrorists were successfully gunned down on the spot by the police, whereas one policeman and three guards were shot fighting. A representative account of Balochistan Liberation Army (BLA), a US-designated terrorist organization, on Twitter claimed responsibility for the attack. Prime Minister Imran Khan pinned this attack on India the very next day. This incident could further escalate the already high tensions between Pakistan and India. Apparently, the shootout lasted for only eight minutes but the context of it has been developing for ages.
BLA is a Baloch separatist militia which aims for an independent Balochistan due to 'economic exploitation by the rest of Pakistan'. Its ultimate goal is to form an independent state of Balochistan where all the regional resources are used for the development of the Baloch nation.
Both India and BLA see Pakistan as their mutual enemy. India seems to never let go of any opportunity that leads to instability in Pakistan. RAW, leading Indian intelligence agency, has been accused of sponsoring this banned outfit on multiple occasions. In an interview in 2009, Hairbiar Marri, founder of Free Balochistan Movement (FBM), said, "We appreciate any kind of aid for BLA, be it moral or any other kind." An alleged Indian spy, named Kulbhushan Jadhav, was arrested in 2016 on the charges of terrorist activities in Balochistan. In a video confession, Jadhav said, "These activities have been of anti-national or terrorist nature which resulted in the killing and wounding of Pakistani citizens."
Since the formation of Narendra Modi's far-right wing government in India, the relations between the two bitter neighbours have continued to soar. Military stand-off on the Line of Control among the two nuclear-armed states has become habitual. Lockdown in Kashmir, 2016 'surgical strike' and 2019 Balakot Dogfight were some of the significant incidents occurred over the recent years. Ajit Doval, PM Modi's current advisor on National Security, has allegedly devised what is called the 'Doval Doctrine' for carrying out covert operations in Pakistan, especially Balochistan. And now, the attack on the economic hub of Pakistan, claimed by BLA, exhibits a similar pattern. "We have no doubt that it [PSX attack] was planned in India", said PM Khan while addressing the Parliament.
Earlier in June, New Delhi directed Pakistan High Commission to reduce its staff by half. India blamed Pakistani envoys of espionage. Dismissing it as a false claim, Pakistan did the same for Indian High Commission staff.
The Chinese element
With the China-Pakistan Economic Corridor, a flagship project of China's Belt and Road Initiative, the BLA considers its 'national' identity in danger. It is repeatedly found to threaten and carry out activities against Chinese-backed projects. Chinese Engineers working in Balochistan were targeted in a suicide attack in August, 2018. In 2018, BLA also took responsibility for the attack on Chinese Consulate in Karachi.
The separatists consider CPEC an underhand exploitation of the resources belonging to the Baloch. In an email to AFP, the Baloch Liberation Army (BLA) claimed that the PSX attack was not only on "Pakistan's economy" but also on "China's exploitative plans for Balochistan".
Dr. Moeed Pirzada, a Pakistani columnist, has analyzed that RAW is trying to market BLA's perspective as 'Anti-China' militant outfit. He further draws that RAW is attempting to gain sympathy of western powers for Balochistan cause by exposing the neo-imperial mindset of China. The west is already wary of China's 'debt-trap diplomacy' for the poor, developing nations in Asia and Africa. If they get the ear of the west, things might take a new turn.
The hostility between India and China increased over the past months regarding the Line of Actual Control (LAC). The claims of 135,000 square kilometer area along the border is a dispute between India and China, processing via negotiations and dialogues. Years of negotiations between New Delhi and Beijing failed on June 15th when troops of either sides clashed, resulting in death of 20 Indian and several Chinese soldiers.
If the alleged BLA links with India are officially proved, the ongoing Sino-India tensions could take a new hike. This would create grave repercussions for the entire region. The state of affairs in Southeast Asia has alarmed the international society as the malice revolving around three nuclear-powered nations is catastrophic to much bigger geography.