World Bank Group Launches Initiatives Supporting Women Entrepreneurs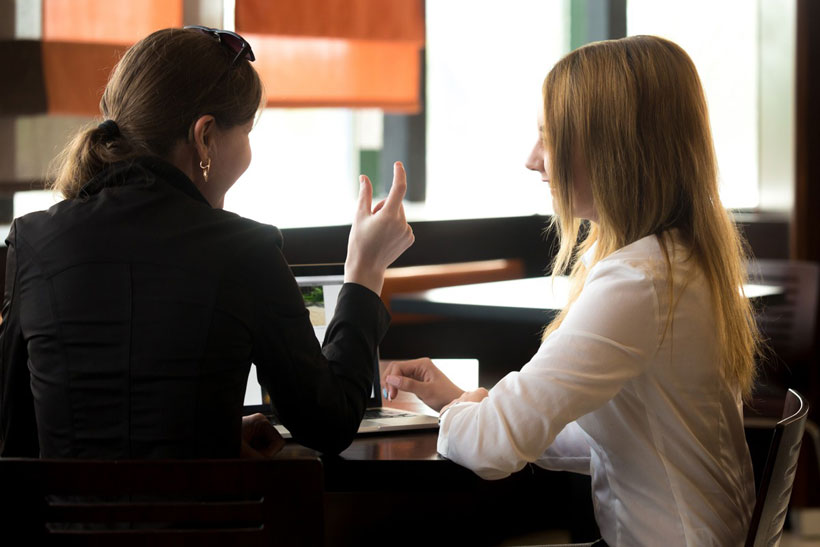 The World Bank Group announced two new initiatives to improve access to start-up financing and e-commerce markets for women entrepreneurs, at the Women Entrepreneurs Finance Initiative (We-Fi) Middle East and North Africa (MENA) Summit.
"Starting and growing a business is one of the most powerful tools for women to overcome poverty and build better lives for themselves, their families, and their communities," said David Malpass, World Bank Group President. "Removing regulatory barriers along with obstacles to access to finance and markets can give women-led businesses the opportunity to succeed."
We-Fi, housed at the World Bank, has so far allocated close to US$250 million to tackle challenges women entrepreneurs face in developing countries. The allocations aim to reach 114,000 women entrepreneurs. We-Fi is a powerful catalyst for additional investment, helping mobilize more than US$2.6 billion in additional public and private sector funds.
At the We-Fi MENA Regional Summit, held during the Global Women's Forum Dubai 2020, the International Finance Corporation (IFC) and We-Fi launched the ScaleX program to incentivize accelerators to support start-up businesses led by women. IFC research shows that women entrepreneurs in emerging markets face a daunting gender finance gap with only 11% of enterprises that actually attain seed funding being female-led. New research shows that despite women leading half the start-ups that participate in accelerators—entities designed to train and support the development of start-ups to become investment ready—they continue to face greatly unequal access to capital.
The program will incentivize emerging markets accelerators to work with women-led businesses by providing performance-based payments of US$25,000 for every woman entrepreneur that raises US$1 million from investors in start-up funding.
"We are launching the ScaleX program to help women entrepreneurs in emerging markets to access funding at a crucial stage to grow their businesses," said Sérgio Pimenta, IFC Regional Vice President for the Middle East and Africa. "This is a win-win for accelerators, investors, and women entrepreneurs."
The World Bank and UPS also announced today a new partnership to help women entrepreneurs in the Middle East and North Africa region to grow their businesses by assisting them in successfully leveraging e-commerce platforms.
"By making e-commerce platforms more accessible, this partnership addresses a key constraint faced by women business leaders in reaching new markets," said Ferid Belhaj, World Bank MENA Vice President. "E-commerce platforms create opportunities, and we must ensure these opportunities are open to women-owned businesses across the region."
UPS will provide e-learning modules on different e-commerce topics to help women-owned and women-led small and medium enterprises seeking to expand their businesses across borders. The project will support an estimated 750 women entrepreneurs and will train a cadre of e-commerce advisors in each country who can provide tailored assistance and coaching to businesses. The partnership will work with entrepreneurs in Algeria, Djibouti, Egypt, Jordan, Lebanon, Morocco, and Tunisia.
We-Fi has made allocations to programs being implemented by the African Development Bank, the Asian Development Bank, the European Bank of Reconstruction and Development, the Inter-American Development Bank. the Islamic Development Bank, and the World Bank Group. The World Bank and IFC We-Fi programs (US$75 million in allocations) are working with private and public partners in 24 countries via 27 investment and advisory projects to enable women entrepreneurs to access finance and markets and amplify those efforts with global research, partnerships, and policy advocacy.
For more information about IFC's ScaleX initiative
The Women Entrepreneurs Finance Initiative (We-Fi) is a groundbreaking partnership that aims to unlock financing for women-led businesses in developing countries. We-Fi's partners include 14 donor governments, six multilateral development banks as implementing partners, and numerous other stakeholders in the public and private sector around the world. We-Fi takes an ecosystem approach to removing barriers to women's economic empowerment, addressing constraints and opportunities related to finance, market access, capacity and the enabling environment.
France challenges UK for title of Europe's Greatest Equities Market
Paris is challenging London's leadership as home to Europe's largest stock market, undermining post-Brexit Britain's standing as the continent's most important financial center, – recognizes "The Financial Times".
The market capitalization of all companies listed in the French capital rose from $1.8 trillion at the start of 2016 to $2.83 trillion, closing the value of London shares at $2.89 trillion, according to Refinitiv.
"It is a result of the poor performance of British equities, the poor pipeline and performance of new issues in the UK, and the terrible performance of the pound. It is clearly not good news for London – and Brexit is a big factor in all three."
To re-establish its traditional leadership, the UK government aims in the coming months to finalize proposals to reform the City of London.
However, competition from Paris is set to intensify as France is rated the preferred European stock market by fund managers. 17 percent of fund managers said they planned to "overweight" French equities over the next 12 months, according to a Bank of America survey of 161 investment managers with combined assets of $313 billion.
Paris is difficult London's lead as the house to Europe's greatest inventory market, consuming away at Britain's place after Brexit because the continent's most essential monetary centre.
"This gap between London and Paris in the domestic market is a lot smaller than it used to be or should be," stated William Wright, founding father of New Financial, a UK think-tank, – writes "Business Land".
…Thus the strange politics of London in recent years – from Brexit to a kaleidoscope of people in the prime minister's chair, has led to the fact that Britain may say 'goodbye' even to such a privilege as being the financial center of the World and Europe.
International Affairs
In fight against male cancer, caring for mental health is a growing priority
By Anthony King
At a hotel in the Scottish city of Aberdeen about 20 years ago, urologist James N'Dow and other doctors met a group of men who had suffered prostate cancer to ask for feedback on their care before and after surgery. The clinicians were stunned by the critical, albeit constructive, responses.
'Frankly, they felt abandoned,' said Professor N'Dow, who works at the University of Aberdeen. 'When we discharged them after surgery, we thought their general practitioners were looking after them and their GPs thought we were.'
Minding the mind
Dealing with the emotional and mental toll of prostate cancer has grown in importance along with detecting and curing the disease itself. Prostate cancer is the second-leading cancer among men in Europe and is sometimes mistakenly viewed as a disease only of old age. It caused an estimated 335 500 cases, or 12.5% of cancers, in the EU in 2020.
Prof N'Dow heads an Innovative Medicines Initiative project – PIONEER – on prostate cancer that seeks to improve diagnosis and treatment. A parallel EU-funded initiative called FAITH is developing an electronic application for cancer survivors that could help spot if the "black dog" of depression is stalking them.
'Depression is a big thing in post-cancer survivors,' said Gary McManus, who leads FAITH and works at the Walton Institute for Information and Communication Systems Science in Waterford, Ireland.
Four in 10 men who have been treated for prostate cancer say they are anxious or depressed to some degree, with troubles worsening the more advanced the cancer, according to a 2020 study by Europa Uomo, a European advocacy movement for sufferers of the disease. Prostate cancer can increase the risk of suicide.
Stopping the spread
When prostate cancer is caught early enough, a man can be cured. If it spreads beyond the prostate, the cost of treatment is high and delivers minimal benefit. Usually, the disease will spread – metastasize – to the bones and lymph nodes.
'It is not curable at that stage,' said Prof N'Dow. 'We are still picking up too many men with metastatic disease – and this is a failure of the system.'
Without treatment, the average period of survival from prostate cancer that has spread beyond the gland is about 21 months. With some newer therapies, some metastatic prostate cancer patients can survive five years or more.
Even when the cancer is aggressive, if it is restricted to the prostate gland a patient can be cured by surgery or radiation therapy – or a combination. Almost 95% of these patients are still alive up to 15 years after their diagnosis. Treatment can, however, affect a man's urinary or erectile function.
Prof N'Dow hails recent EU recommendations to screen prostate cancer in men up to the age of 70 using a blood test and magnetic resonance imaging (MRI) scans based on an individual's risk. Certain men over 50 and those of African descent or with a family history of prostate cancer are at heightened risk from this cancer and should be targeted for early detection.
Tracking the blues
Amid the efforts to improve detection and cures, FAITH's planned app highlights the heightened focus on the psychological well-being of cancer patients.
Although it is being tested on people who have overcome lung and breast cancer, the app could be made to work for survivors of the disease in other parts of the body including the prostate.
In its study two years ago on anxiety or depression among men who have been treated for prostate cancer, Europa Uomo said 0.5% felt either one to an "extreme" degree and almost 4% to a "severe" extent. Nearly 11% and 28% fell into "moderate" and "slight" categories, respectively.
A tracker of sorts, the app is being developed by European technologists and cancer doctors working together. The tests are taking place at three hospitals in Ireland, Spain and Portugal.
At home, a wearable watch records movement and sleep patterns that get fed into a phone app. Patients must occasionally answer questions from the app, for example about dietary choices, while a voice module checks for any changes in a person's speech that may indicate depression.
In all, 27 measurements are being tracked in a bid to uncover which ones could flag a downward trajectory in a patient's mental health. Performance will be compared against clinical questionnaires that doctors already use to monitor patients.
'Once the patient is signed out of the hospital, they're often on their own,' said McManus. 'If the hospital gives this app to a patient, doctors can remotely monitor how the patient is getting on.'
The phone app will not send sensitive patient data to the Internet. Instead, an algorithm is updated on the phone and fed back to the development team, which helps improve the app's performance.
'We'll build our algorithm and try to pick out these downstream trajectories,' said McManus. 'Then we are basically training the app.' Eventually, if the app picks up worrying signals, 'an alarm is raised in the hospital and the patient is contacted,' he said.
Empowering patients
The mental-health aspect of cancer diagnosis and care needs to be improved across Europe, according to Prof N'Dow, who said that this is a central goal of the European Association of Urology, where he is adjunct secretary general responsible for education.
'The impact psychologically of the diagnosis or consequences of treatment is huge,' he said. 'This is something we understood in PIONEER.'
The project has sought to ensure that treatment comparisons take into account the impact on patient quality of life such as sexual, bowel or urinary function. Also crucial has been to identify those outcomes that matter most to patients.
That is why PIONEER has included patients themselves in discussions aimed at determining key unanswered research questions about prostate cancer.
'Patients understand what they need,' Prof N'Dow said. 'Our job is to improve the lives of the most vulnerable and get them back to the life they knew before it was rudely interrupted by disease. The psychological well-being of the patient and their families should be recognized as central to that.'
Research in this article was funded via the EU. This material was originally published in Horizon, the EU Research and Innovation Magazine.
5 Reasons Why Use Premium Proxy Server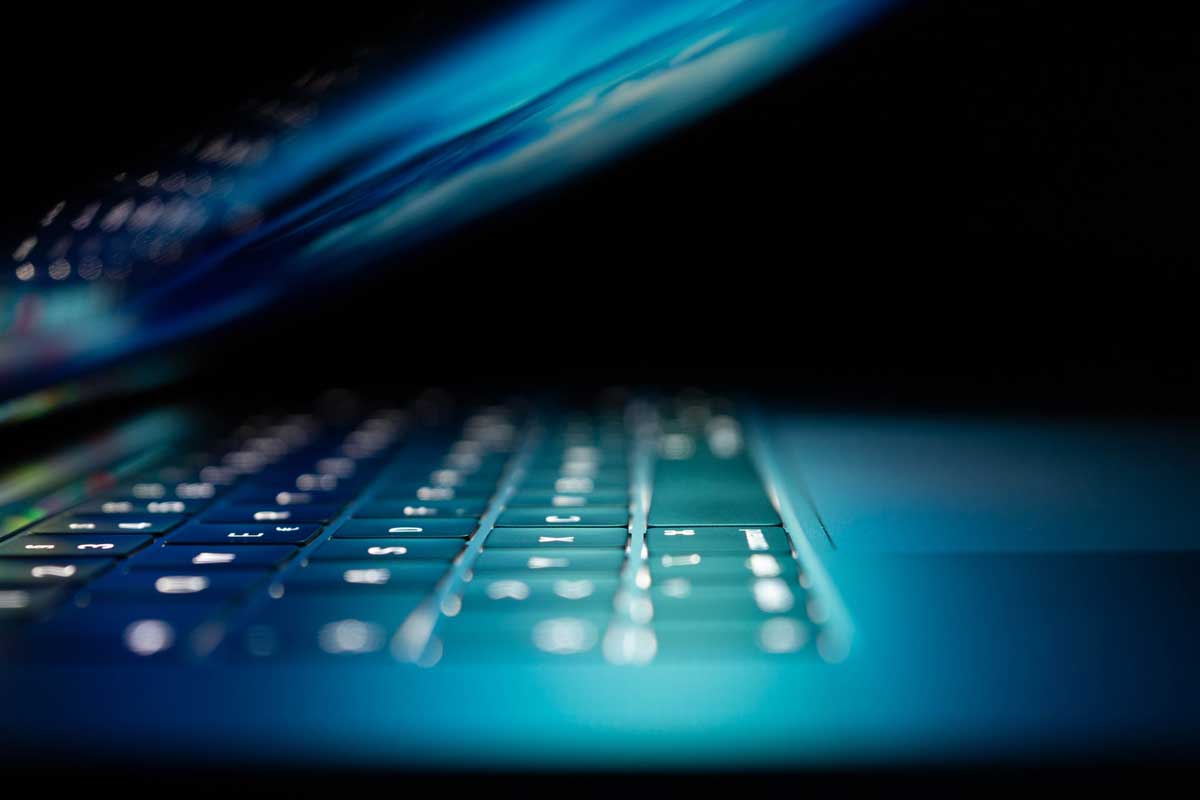 Not many people truly know the importance of a premium proxy server. To many people, they believe its sole purpose is to enable them to access websites that their IP address has been barred from accessing. Proxy servers do more than just keep your details private on the internet.
For the record, a proxy server serves as an intermediary between a browsing computer and another server on the internet. The server has its private IP address, which is made open online while shielding the IP address of whoever is browsing. You may think this is just about breaking entry into a secured network server, but it is more than that.
5 Reasons Why Use Premium Proxy Server
Proxy servers are important to the security of anyone browsing the internet. While there are different proxy servers, using a premium one is important for many reasons.
If you are a business owner or an IT person, here is why you must channel some investment into getting a premium proxy server.
Ensures Corporate Security
As more and more people use the internet daily, the number of persons that also use the internet for the wrong reasons also increases drastically. More than ever, companies and brands are taking caution to avoid cyber attacks on their servers.
A data breach could cost a brand its image. Also, it could lead to financial loss for a brand. While a proxy server reduces the risk of breach, a premium server intensifies the security of a server.
They act as a buffer. That's why cyber attackers might be able to get a proxy, but a premium proxy makes it almost impossible for them to reach the server. And if the server can't be reached, there won't be any manipulation on the network.
Be Anonymous
As a business establishment, certain tasks online would require you to do them anonymously. You may not understand the importance of this, except you work in the line of reporters, security agencies, and others. You will need an extra layer of security that will allow you to move in and out of different networks without being noticed.
You can never tell if spies are online trying to monitor your activities. And leaking vital information to a spy or competitor isn't exactly bold for a business.
Protect Server From Crash
This is very important if you run a business requiring your customers always to visit your website. Imagine an e-commerce website going down due to a server crash; you know how frustrating this will be for their customers.
Premium proxy helps protect your server from crashes. A premium proxy server creates an access point for your website data online. With this, customers can easily access your website without stress.
Increase Internet Speed
This is one thing not many people know about proxy servers. Many people believe they slow down the internet speed of a browser due to their background internet usage. This is not true.
Proxy servers save bandwidth and increase the internet speed of any browser. It does this by ensuring the following:
compress traffic;
cache files;
remove unwanted ads.
With all of these, the bandwidth is saved to boost internet speed.
Control Employee's Internet Activities
You won't want your workers to access certain websites with the company's network. This might leave your company's information in the hands of potential threats. With a premium server, you can restrict your workers from accessing certain websites with your company's network.
Also, with this server, you can access blocked sites. This is the most prominent function of the proxy server known to many. You can bypass restrictions on any site using a premium proxy server.
Conclusion
The function of premium proxy servers can not be overemphasized. It reduces the risk of being vulnerable online. So you should consider getting one today.