World Bank Group Launches Initiatives Supporting Women Entrepreneurs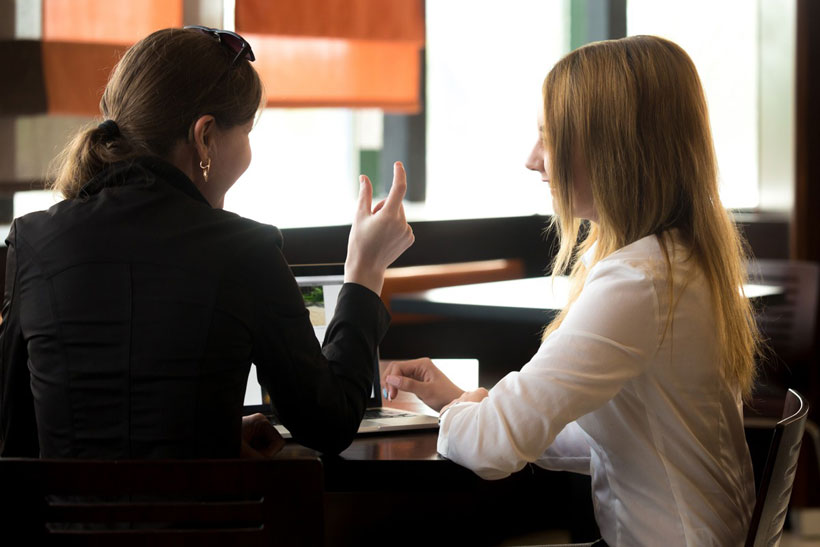 The World Bank Group announced two new initiatives to improve access to start-up financing and e-commerce markets for women entrepreneurs, at the Women Entrepreneurs Finance Initiative (We-Fi) Middle East and North Africa (MENA) Summit.
"Starting and growing a business is one of the most powerful tools for women to overcome poverty and build better lives for themselves, their families, and their communities," said David Malpass, World Bank Group President. "Removing regulatory barriers along with obstacles to access to finance and markets can give women-led businesses the opportunity to succeed."
We-Fi, housed at the World Bank, has so far allocated close to US$250 million to tackle challenges women entrepreneurs face in developing countries. The allocations aim to reach 114,000 women entrepreneurs. We-Fi is a powerful catalyst for additional investment, helping mobilize more than US$2.6 billion in additional public and private sector funds.
At the We-Fi MENA Regional Summit, held during the Global Women's Forum Dubai 2020, the International Finance Corporation (IFC) and We-Fi launched the ScaleX program to incentivize accelerators to support start-up businesses led by women. IFC research shows that women entrepreneurs in emerging markets face a daunting gender finance gap with only 11% of enterprises that actually attain seed funding being female-led. New research shows that despite women leading half the start-ups that participate in accelerators—entities designed to train and support the development of start-ups to become investment ready—they continue to face greatly unequal access to capital.
The program will incentivize emerging markets accelerators to work with women-led businesses by providing performance-based payments of US$25,000 for every woman entrepreneur that raises US$1 million from investors in start-up funding.
"We are launching the ScaleX program to help women entrepreneurs in emerging markets to access funding at a crucial stage to grow their businesses," said Sérgio Pimenta, IFC Regional Vice President for the Middle East and Africa. "This is a win-win for accelerators, investors, and women entrepreneurs."
The World Bank and UPS also announced today a new partnership to help women entrepreneurs in the Middle East and North Africa region to grow their businesses by assisting them in successfully leveraging e-commerce platforms.
"By making e-commerce platforms more accessible, this partnership addresses a key constraint faced by women business leaders in reaching new markets," said Ferid Belhaj, World Bank MENA Vice President. "E-commerce platforms create opportunities, and we must ensure these opportunities are open to women-owned businesses across the region."
UPS will provide e-learning modules on different e-commerce topics to help women-owned and women-led small and medium enterprises seeking to expand their businesses across borders. The project will support an estimated 750 women entrepreneurs and will train a cadre of e-commerce advisors in each country who can provide tailored assistance and coaching to businesses. The partnership will work with entrepreneurs in Algeria, Djibouti, Egypt, Jordan, Lebanon, Morocco, and Tunisia.
We-Fi has made allocations to programs being implemented by the African Development Bank, the Asian Development Bank, the European Bank of Reconstruction and Development, the Inter-American Development Bank. the Islamic Development Bank, and the World Bank Group. The World Bank and IFC We-Fi programs (US$75 million in allocations) are working with private and public partners in 24 countries via 27 investment and advisory projects to enable women entrepreneurs to access finance and markets and amplify those efforts with global research, partnerships, and policy advocacy.
For more information about IFC's ScaleX initiative
The Women Entrepreneurs Finance Initiative (We-Fi) is a groundbreaking partnership that aims to unlock financing for women-led businesses in developing countries. We-Fi's partners include 14 donor governments, six multilateral development banks as implementing partners, and numerous other stakeholders in the public and private sector around the world. We-Fi takes an ecosystem approach to removing barriers to women's economic empowerment, addressing constraints and opportunities related to finance, market access, capacity and the enabling environment.
Top 3 Effective Strategies for Using Push Notifications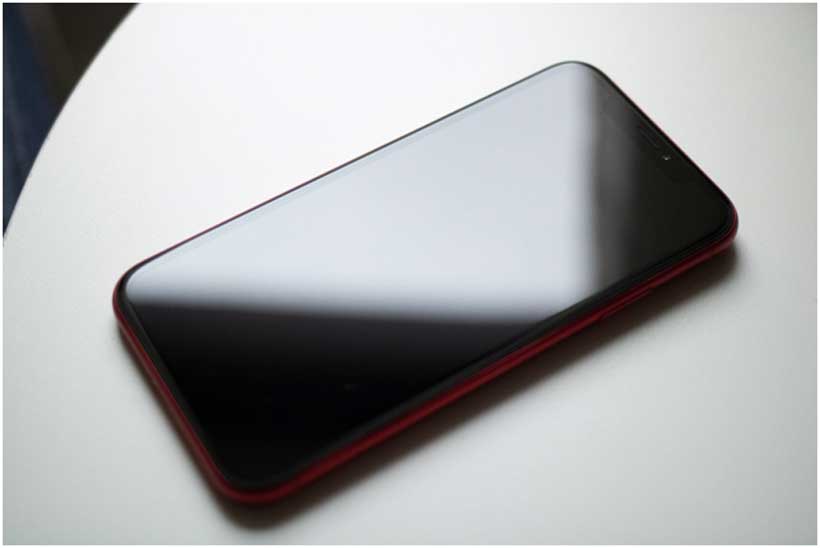 A lot of businesses are actively using push marketing to raise their sales, attract more customers, and build a strong brand. Although some marketers achieve their goals, there are many who cannot make push marketing work for them. So, what are the secrets of successful push notifications? What key aspect of push marketing should you be aware of? In this post, we have prepared the top-3 most effective strategies that will make your business fly.
1. A/B Testing
Before sending a notification to a large audience, test its effectiveness with a small group of people. This will help you determine which parts of the notification are working and which should be reconsidered. Start by testing elements and factors such as:
Post content – You can measure how well users are responding to your posts by tracking your open or click rate. Your job is to find out what factors lead to an increase in your targets. Test how effective simple URLs, short sentences in a message are, etc. Refer to evadav.com/faq-publisher information for more details.
Frequency/timing – To find out how often to send push notifications, try different frequency options (for example, weekly and daily) and choose the one that will result in fewer unsubscriptions. You can also use metrics such as open rate and CTR to find out what time of day or night users are most likely to respond to your posts.
Message delivery method – Open rate, click-through rate, bounce rate, and conversion rate – all of these metrics indicate whether your push notifications are successfully engaging users. Use these data to determine which delivery method is most positively treated by your audience.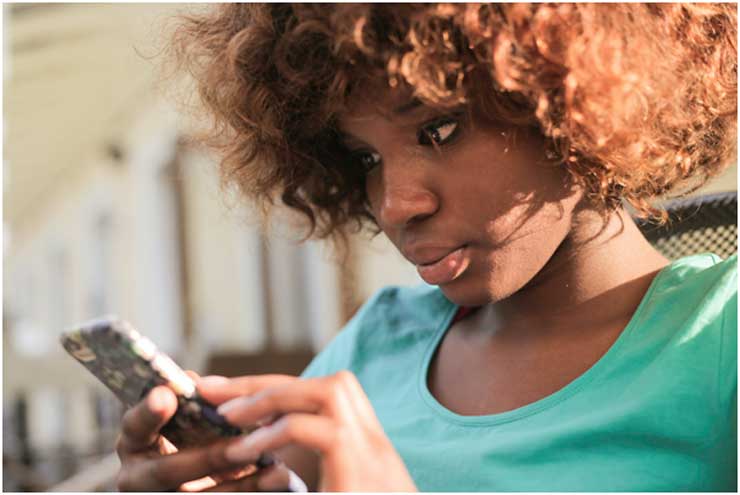 A/B testing will only be beneficial if you have quality tools at your disposal to measure success. You may not be able to get it right the first time around, but don't be discouraged. Just keep testing!
2. Personalize Your Messages
To achieve the same level of personalization that messages from friends, family, and colleagues have, you should take into account all the details about the user's identity. Event settings, language, and lifecycle – considering all these characteristics will help you make your message as personal and targeted as possible. You can go even further and segment users based on their activity on your website or landing page. It's only when you start sending them notifications that are relevant to their interests, users will feel like you're really trying to provide them with some value.
3. Avoid Complex Wording: Write Clearer
Interactive notifications will mean little if the content you communicate is of no value to the user. Most companies continue to use notifications as some kind of bait – as a piece of obscure, cryptic content, whose task is to lure the user back into the application. But notifications work more efficiently when they have some other meaning, a message.
A push notification can be considered successful if it:
Is written in a laconic form;
Conveys something interesting and intriguing to the user;
Justifies the user's choice to perform a target action.
Companies that have worked hard on their push notifications engagement strategy end up gaining user loyalty and engagement, increased traffic, and more page views – metrics that impact readiness for conversion. And all this for a lot less than what you could invest in retargeting tools.
Human rights breaches in Belarus, Ethiopia, and Algeria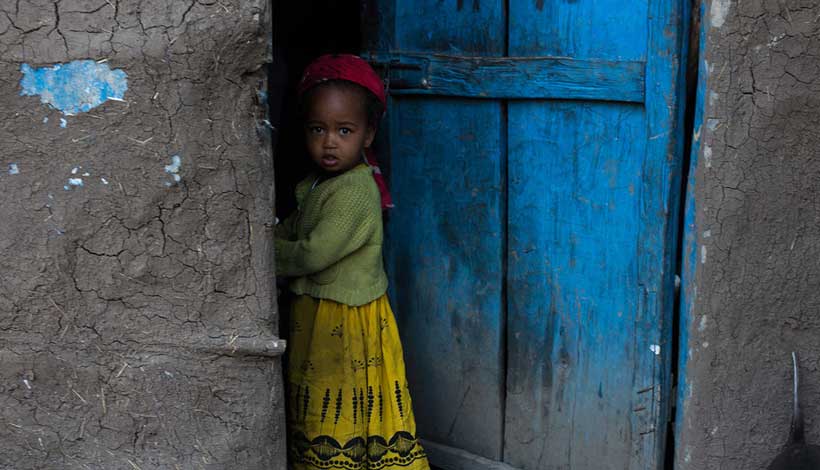 On Thursday, the European Parliament adopted three resolutions taking stock of the human rights situation in Belarus, Ethiopia, and Algeria.
Human rights violations in Belarus, in particular the murder of Raman Bandarenka.
Parliament condemns in the strongest possible terms the murder of Raman Bandarenka in Belarus, and expresses its condolences to his family and to all families who have lost loved ones as a result of the repression of Aliaksandr Lukashenka's regime.
Mr Bandarenka, a 31-year-old art teacher, was brutally beaten on the evening of 11 November by a group of plain-clothed men in masks who reportedly had close ties to the regime. Mr Bandarenka was taken into detention where he was subjected to further beatings. He later died as a result of his injuries.
MEPs demand prompt, thorough, and independent investigations into his death and the protest-related deaths of other Belarusian civilians. They reiterate their support for the protesters' demands for freedom, democracy, dignity, and the right to choose their own destiny, while condemning the ongoing human rights violations, intimidation, and disproportionate use of force by the authorities towards peaceful demonstrators.
The text was adopted by 613 votes in favour, 41 against and 35 abstentions.
The situation in Ethiopia
MEPs are deeply concerned by the current armed conflict between the federal government of Ethiopia and the regional administration of Tigray led by the Tigray People's Liberation Front (TPLF), including the ongoing violence and allegations of serious breaches of fundamental human rights. They call on both parties to commit to an immediate ceasefire and to settle political differences by democratic means within the framework of the country's constitution.
The resolution deplores the loss of life and killing of innocent civilians and the extrajudicial killings, regardless of their perpetrators. Parliament implores Ethiopia's central government and the TPLF to take immediate action to deescalate the conflict and criticises the severe restrictions preventing humanitarian workers from accessing the area.
The text was adopted by 643 votes in favour, 5 against and 46 abstentions.
Human rights abuses in Algeria, in particular the case of journalist Khaled Drareni.
Parliament strongly condemns the escalation of arbitrary and unlawful arrests, detentions, and judicial harassment of journalists, human rights defenders, trade unionists, lawyers, civil society, and peaceful activists in Algeria. It also urges the Algerian authorities to immediately and unconditionally release journalist Mohamed Khaled Drareni and all those detained and charged for exercising their right to freedom of expression.
In August, Mr Drareni – a correspondent for TV5 Monde – was sentenced to three years in prison and fined 50 000 Algerian dinars for filming police attacking demonstrators in Algiers. He was formally charged with 'inciting an unarmed gathering' and 'undermining the integrity of national territory'. In September, his sentence was reduced to two years on appeal.
MEPs reiterate their call on the Algerian authorities to stop all forms of intimidation, criminalisation, or the arbitrary detention of critical voices such as journalists, bloggers and human rights defenders. They insist that appropriate steps be taken to guarantee for all the right to freedom of expression, association, and peaceful assembly. The resolution was adopted by 669 votes in favour, 3 against and 22 abstentions.
UN Committee urges end to impunity for enforced disappearances in Iraq
A pattern of enforced disappearance – and impunity for such acts – persists in Iraq, according to a report published on Friday by the UN Committee charged with monitoring how well the country upholds its international obligations in dealing with the issue.
In issuing its findings, the Committee on Enforced Disappearances – a group of 10 independent experts that monitors States' adherence to the International Convention for the Protection of All Persons from Enforced Disappearance – also noted that revictimization prevails in these cases.
The Committee called on Iraq to incorporate the offence of enforced disappearance into its domestic criminal legislation and to ensure that no person is held in secret detention.
Legislation Delays
To be sure, the Committee also welcomed that Iraq set up two fact-finding committees, in 2016 and 2018, to address enforced disappearances committed in the country. It also hailed the drafting of the Bill on the Protection of Persons from Enforced Disappearance, which is currently before the Council of Ministers.
But the experts also expressed concern at delays in adopting this legislation, which has fostered a lack of criminalization of the offence. It recommended that Iraq revise the bill, in compliance with the International Convention, and in consultation with all stakeholders, including civil society.
Lack of data
Committee experts are also worried by the lack of reliable data on cases of enforced disappearance and the large quantity of unidentified bodies and mass graves. It recommended Iraq establish a consolidated nationwide database of all cases of disappearance that have occurred in the country since 1968.
For its part, the Committee said it has received allegations concerning around 420 secret detention sites. It urged the State party to investigate thoroughly the allegations, and to close any such facilities or convert them into regular registered and supervised detention centres, as well as to take all necessary measures to ensure that no one is detained secretly in the future.
Experts on board
The Committee on Enforced Disappearances monitors States parties' adherence to the Convention for the Protection of all Persons from Enforced Disappearance. The Committee is made up of 10 members who are independent human rights experts drawn from around the world, who serve in their personal capacity and not as representatives of States parties. The Committee's concluding observations are an independent assessment of States' compliance with their human rights obligations under the treaty.