The forgotten world of female silence (around issues of mental cruelty and abandonment)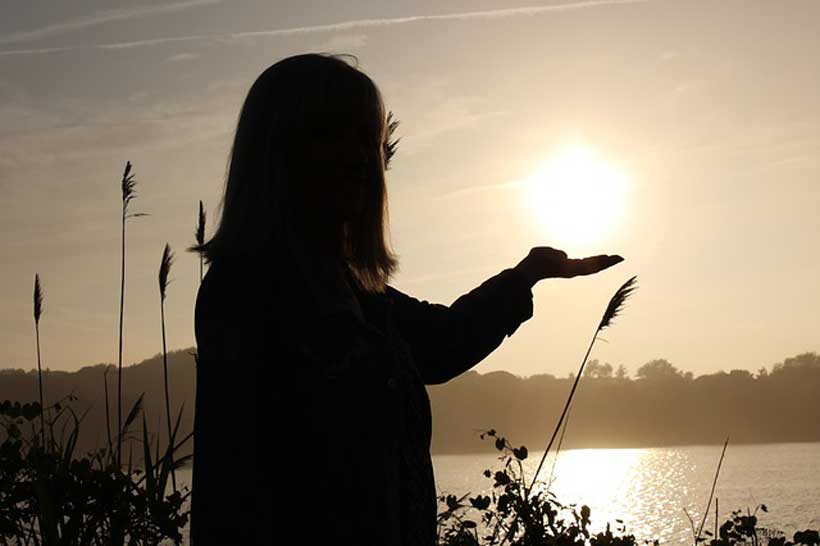 I think of victims of abuse. Have I been a victim of abuse all of this time, all of these twenty years? Father says I have to go to work now. Not for the first time, I was the last solar runaway hiding under the sun. I would drink cinnamon milk. Imagining it to be the elixir of winter's sure footing's split personalities. Here is the news that still frightens me to death. My father's death. My mum's death. I feel little and lost and empty without the awareness of their love. It is Saturday. It erodes me to a small death. Breaks into my grateful light. Into this cocoon that guides me, that enters me. It has been a long, and boring day. There are angels that surround me now. I have fallen in love. Imagining the birds singing opera. I think of my life without books, without writing. It would have been no life. I think of survivors of abuse. Victims of abuse. How am I one of them paid in full, secure in the knowledge that I too will face death head-on one day. I have started to wear my hair like Woolf. Think of the hours of silence that pass me by. Itis much too late to have friends now. Sit around a table, give thanks, and partake of a meal in a fancy restaurant. I think of my first love. He is gone. He is gone. Like the blue in the sky, and the eyes of the cloud people who move like salmon in the air. I no longer wish to be centred in the bloom of youth. I am no longer perfect. Can't get the stink out of this human stain. I feel so animal. I feel this trauma so electric.
Surrounded by a band of mercy, and older women whom I have disappointed. My sister is in Berlin for Christmas this year. Thinks she of me, does she miss me, is she proud of me, or is this goodbye? This is a prayer, an innocent prayer. This is a holy prayer. I think of the men in my life. They have all moved on by now. I am just messenger now. Poet. He has taken my sister away from me into the world of the Germans. Does he love her? Has he fallen in love with her? The world takes away everyone from me that I love. Give her back to me, Berlin. I love her so. But it has all come to me too late. So, I turn to prayer, and ask for the gorgeous price of health. The one I love is gone. Sister, and daughter walking on Rilke's cobblestones. All I have are her songs. Listening to her music collection is like an input into her heart. I bless her. Let her remain vigilant, and loved, always, always. I take the sword and swallow it. I take the pain. My sister is dazzling and profound and urgent in her all of her requests and invitations towards the opposite sex. She is independent and wealthy. I am an artist. I struggle. I live in poverty. There's a fragility to my happiness, and a frailty to madness. I think of all forms of violence. Think of taking my life again. Cannot see another way out.
My sister's rescue dog Zooey rests her head on my knee. My sister is a sexual being, and there is something divine about this. About having this energy. She is both sensuous and loving, ardent and adored, thoughtful showcase and talent when it comes to choosing her lovers. I have none. I am not a sexual being. I am a meteor, pale fire in my eyes, I am acting, I am also fake, and monstrous in my behaviour with the ones I love. I am reductive. I am oppressor. It is my sister that I oppress. I only wish to emancipate myself through her. Live vicariously through, but that is no life to live whatsoever. I want to love, but I have left it too late in my life. I want to have cherished friendships in my life, but I am like spring. Here, and then gone again. I have fears. I have doubts. I have insecurities. I have anxieties. I am a triple threat to any man.
All I want is a kiss. All I want is a kiss. But then I will be done for. I got fat, then I got old. I got unattractive, lost the weight, and then became attractive. But what do I do with all of this newfound attention, and pleasure? I have fought pleasure all my life. It is not of my own doing. It came from childhood. Awkward chapters of childhood. All I ever wanted was to be beautiful. I thought that that would be enough. All I ever wanted was to be a sexual creature, a wife, and mother, a loving spouse, and supportive partner. I have failed miserably, miserably, miserably at being a woman. It is just so sad. And then I think of the origins of the Khoi in the Eastern Cape's Kat River Settlement. Religion and doctrine, church and indoctrination, baptism and not being baptised. Accepted by Christ, and not being accepted by Christ. They are my origins too. I am Khoi. I am Krotoa.
To whom it may concern,
Salaam. Good afternoon if it is afternoon where you are in the world. Dumelang. Sanibonani. Molo, kunjani? Go fish. I hope you are well family. Gravity has sparked a kind of unnerving stimulus in the supreme banality of the life of the leaf, in my own modernity, my cognition that is still so badly in need of repair, my intellectualism that is in need of a little (both) Brenda Fassie and Joy Division and enabling. My life has became an event that is in need of a daily planner.
As Sylvia Plath put it once in a poem of ennervating honesty, bold substance and titillating beauty, "the day is making effortless botanical drawings" with (in my own words) "efficiency, consistency and thorough care." I am a scriptwriter now (plotting storylines and planning the profiles of characters that have been two decades in the making ever since I left NFTS (Newtown Film and Television School) opposite the late and great Barney Simon's Market Theatre in the now world famous district of Newtown in Jozi (beloved Johannesburg to you and me and Gauteng on Google Maps). I write with energy and variety in varying genres.
I have two films in production (the one currently looking for funding to be made is one on domestic violence) and I have written a play on the forced removals during apartheid in South Africa. I am also working with Gqeberha filmmaker Raymond Mateza of Truth Squad Productions on a documentary on my father's (Dr Ambrose Cato George's) life. A school has been named after him here in the Northern Areas of Gqeberha where he was a principal for most of his adult life in a sub-economic area before he became a school inspector. He attended meditation classes with my mother at a local branch of the Brahma Kumaris World Spiritual University. I remember watching Dadi Janki being interviewed by Noeleen (a well known South African talk show host) on television. So my evangelical training began interrupted by my studies.
The two sisters who saved me from taking my own life as a child were Sister Grace Grimsell (I don't know much about her background or her own childhood only that both of these angels took me under their wing amd began to mentor me in earnest) and Sister Gita Loos from King Williams Town (the town where Black Consciousness Movement leader Stephen Bantu Biko hailed from). I wonder do they still remember me at all? Do they remember a mute, skinny-tall, awkward and gangly teenager who remembers not fitting in in high school, petrified-of-being-spoken-to interloper who is now a confident and mature Krotoa and Esther?
After lockdown, I realised I had to give a voice to mental health awareness and wellness in my writing. I also realised how much I wanted to talk and write and have enduring conversations about Africa and I wanted to use my own life experience to do that, that of my dysfunctional immediate family as a narrative as our stories have never been told yet. Let me explain. You have Chimamanda Adichie and Nadine Gordimer but not Abigail George who is a Coloured girl of mixed race origins from the Northern Areas of Gqeberha in the Eastern Cape, South Africa whose father was the principal of a high school in a sub-economic area and whose paternal great-grandfather was a stowaway on a Royal Mail Ship from St Helena where the Zulu King Cestswayo was imprisoned along with Napoleon. Both were forced into exile there. The Zulu King returned as the history books tell it to South Africa to continue the Royal bloodline and lineage of the Zulu Kingdom that stretches along the Natal coast to the border and some of the interior of Gauteng.
My latest book release is Letter To Petya Dubarova. It was released in August of this year in Australia and the districts of New Zealand. It was a Pick of the Week in The Sydney Morning Herald, Brisbane Times and The Age. The artist Phillipa Riddiford designed the striking cover for the book. I sure hope I can afford to buy her art one day. I have written a Special Report for Modern Diplomacy ("Scrapbook Of A Bipolar" detailing my mental break from reality due to stress, manic depression and burnout). I also contributed for an entire year to a symposium in Finland which is available for free download from the Ovi Bookstore as well as two e-books All About My Mother and Brother Wolf Sister Wren and other titles are available from Issuu. My first book was a slim poetry volume Africa Where Art Thou which questioned the eurocentric validity of the plunder of African soil followed by many other titles and one self-published collection of short stories Sleeping Under The Kitchen Tables In The Northern Areas. I have a blog African Renaissance found under Topics in moderndiplomacy.eu and another in the virtual space of Goodreads. I have also written columns for a national travel magazine and letters to the editor since I was a teenager.
Writing saved me as did embracing Islam. I learned empathy from my fellow brothers and sisters. You see I was hurt in the church. I was hurt by paternal family members who prayed for the human stain of me in secret because I was "mentally ill" and could not look after myself. I was never spoken to, never invited to family gatherings. In other words I was invisible. My cries for help were ignored. It was my mother whose prayers were answered by the Redeemer and because of that I am a seeker now for truth and enlightenment.
Thanking you for the time it has taken you to read this article and your consideration.
Allahu Akbar. To God all the glory.
Kindest Regards,
Abigail George
Faith can move mountains or quite literally push you over the edge. Everyone's brain function and cognition is tested at some point. When it comes to paranoia and schizophrenia, schizo affective disorder and delusional modes of thinking in this day and age delusions of grandeur seems to reign supreme. I needed to relearn all the basic steps of human understanding and my own instinct and capacity for the virtues of unadulterated love, tolerance, peace of mind and understanding.
My studies began the year before I entered high school through the Brahma Kumaris Centre in Malabar. I began with a positive thinking course. This was before the meta era of cyber bullying and digital technology. What is neither here nor there was that I was still a child. An old soul trapped in a child's body longing to play. I had been a foot soldier in the world drama for aeons. I had been one of Shakespeare's illustrious "strutting and fretting poor players" upon the glorious world stage for lifetimes. What the mystics call reincarnation.
What is mysticism? Shrouded in secrecy for millions of years the ancient Greeks knew it best and left behind a detailed history of fable and folklore. Stories in which tokenism of the gods of the heavens (Apollo) and Neptune (ruler of the leaugues of the sea) was expounded.
The scholar Homer, poet Virgil, philosophers Aristotle, Hippocrates, Socrates, Euclides, Plutarch, Pliny the Elder their truth holds both a moral compass and Olympic truth for both the Muslim and the Christian world. We are brothers. We are seekers searching for a conscious modality, a conscientiousness way of thinking. Our faith is a paramount enterprise. It is this enterprise that when centred will make the fibre of our core being whole again. It is paramount because the reconciliation between Christianity and Islam must be aligned intrinsically.
The wind blows. A seed is planted and germinates. A school of thought is envisioned by a philosopher. Adler, Jung, Freud, Nietzsche and Solzhenitsyn all left their mark from Thus Spoke Zarathrustra and the The Gulag Archpelago. The leaf falls between the boundary walls of the supernatural and nature. The American poet Walt Whitman saw or rather envisioned God in a single blade of grass. Poets know we're in a hare versus the rabbit race for equanimity. It is easy to say, to think, to equalise race relations within the scope of police brutality as being out of sight out of mind and that in modern day America there is no other outlet for the white haves and have nots and those living in trailer parks (they are not 'white trash' they are just down on their luck or receiving welfare cheques) and people living in tenement buildings in the projects.
The meaning of melancholia is this. Tiredness in a broken world, journaling furiously, drinking too much, nicotine stained fingers and a feeling of empathy for both a modern world and the human race.
Look! Hark! Hark all the herald angels sing! Soon it will be that time of year again. Christmas. The season of cheer and goodwill. But families have lost children, husbands, sons and both sides have lost soldiers in the Russian-Ukraine War. It is singing to me. It can be found behaving exemplary in my bones. It hovers nearby in my dreams. It is exhilarating seaward. I would have been a bad mother. I know this in my bones. Same old Gail. Same old me. I am tired of this waiting game but there are days when it feels exquisite to me. I am floating on air when the man (the ex-soldier, ex-army captain stationed in the Congo is nearby). He left me well over a year ago and I have had to get used to the feeling of abject loneliness again.
Like mother, like mother. I am tired of this disease. This all-encompassing need to please. All my life I have played the role of social outcast. In film school, in high school and at the Salvation Army. Then there was the shelter in Hillbrow, Johannesburg. Perhaps storms have sheltered me but I am growing old now and getting used to picking my brain. How I taught myself not to cry. You wouldn't believe just how tired I am of fakeness and fake personas and I do not have the energy for that blue jazz. It inhabits the aorta of my index finger, the scarlet thread of every magical ventricle, visionary corpuscle and invented vein.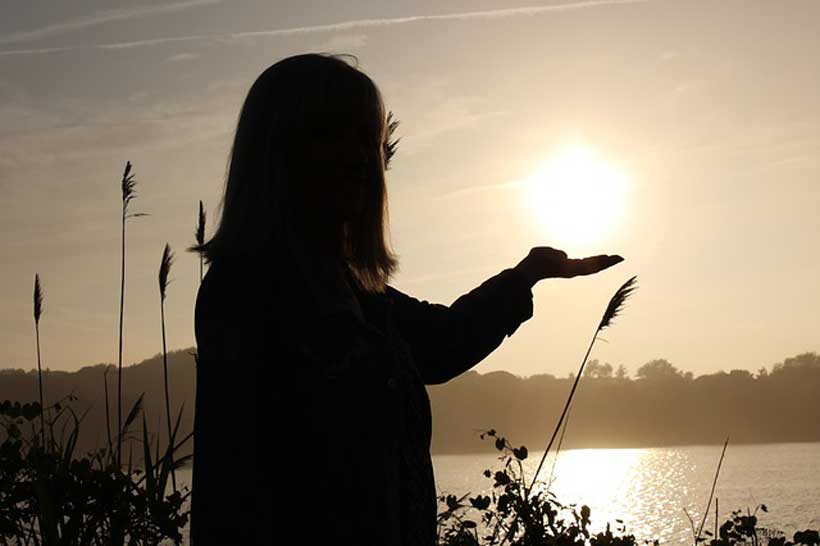 The Invasion is over. Russia will display its power and its might in a victory parade in Mariupol on 9 May which will take place on the same day of Moscow's Victory Parade Day, which celebrates its victory over Nazi Germany as if to remind the world of genocide and its high cost.
The cost of life, of the innocence of young children, of livelihood, food shortages and resources. The resistance fought bravely under the leadership of a man who came into office with no military experience but a law degree and a first lady who models for the fashion pages.
What did the United Nations Secretary General and Putin discuss behind closed doors? We do know that a finality has been reached and that we have God to thank for that.
Zelensky and the Ukrainian resistance can now breathe a sigh of relief but for how long and what are the long-term repercussions of this war. We need to look at the end of the Second World War when the spoils were divided amongst Great Britain, the United States of America and the Soviet Union.
Mariupol is a city that is situated in the south-east of Ukraine. This is where the centre of the celebrations will take place. As we speak the bodies of the dead are being removed. In Bosnia we saw mass graves. In the Ukraine we saw mass graves, but nobody has spoken of the Igbo genocide, the Rwandan genocide and the South African genocide where millions of people disappeared without a trace. It is as if the world is saying that a European's life matters more to humanity than a Non-European's to God.
If I had to pen a letter to the authorities, it would read as follows. President Zelensky, you care about your people but now they are refugees. Is it safe for them to come home? African students studying abroad in your country were not given a safe passage to return home. To return to safety and out of harm's way.
I feel that everything in Zelensky's life had been leading him up to this moment. The moment where he did not surrender to Putin's conditions
Page Break
but with the West. Zelensky has been principled, patient and prepared but then again so has Putin and both have stuck to their ideology of winning the war at all costs. It mattered to neither side how many lives would be lost. They only wanted to win. Putin came to the negotiation table. Zelensky approached the negotiation table but was enamoured by the West and Biden. But Biden has his own personal struggles. He has suffered much grief and personal loss in his own life. All these men have been living on the edge since the beginning of this year.
A woman calls standing up for her rights a war on feminism. A man is quick to pick up a gun, throw down his moral compass and pump bullets, shrapnel and limpet mines where children play, couples walk hand in hand discussing their future or gazing into their eyes.
What is left now for the world to do? We looked on in horror as there were executions but that is what happened during the apartheid regime and even then, the world turned their head away as unspeakable acts of horror and terror were the order of the day.
I suggest if you want to know the history of Russia from the USSR to the Soviet Union (and if you want to understand the legalities of the Cold War and that this is just a case of history repeating itself) you must begin to educate yourself by reading and I suggest you start with the Russian poets before you start with War and Peace.

The mug seemed to have taken on a mysterious illness. Something which she could not fathom. She thought of her lonely and homesick sister in Rilke's Prague. She thought of Rilke at the Military Academy also lonely and homesick. Now she was lonely and homesick for something that she could not begin to imagine. She began to think of the man. He had not become an illusion to her yet. She had been beautiful and desired in his arms. Wondered if that would happen to her now. Had she been rejected because she was plain she would have understood. Sometimes illness just had these magical repercussions.

A kiss is something that is very personal. You give someone your soul with a kiss and in return you take theirs. It has been two years of un-joy and unhappiness for her. Whatever that means. All she knew of sadness returned to her in the man's absence. She became eccentric in her longing for him. The woman no longer had any rights or ownership over the man. Your lady, she thought to herself. Who is she? She wondered if the man was David in his planting season. She thought of the invasion. The woman in the pharmacy her mother had happened upon whose nieces had left for Angola and the Congo.

The woman was reading her journal in the bath. The bathwater was crinkling up the pages in the corners. Her fingers were turning into prunes. Everything seemed mismanaged. A woman is capable of many things. Managing the personal intrigue of the affairs of the heart. This woman wasn't aligned to the celestial navigation of her mother and grandmothers and tribe of wilderness aunts. She was shy. People did not really know this about her really because boy could she write frankly and talk about the sexual transaction frankly in her stories. Getting up on the stage and talking in front of people was an ordeal.

It filled her with an intense anxiety. She began to write a poem balancing her notebook on her knees. She called it "Breathing Space". Don't allow me room to breathe. Don't. Don't love me or placate me. Call me docile or pet. Read my lips. Mark my words. Just let the river come Virgil and flow into your narrative and my back story because I value you. Will always remember you and value the opinions you shared with me. This I promise you. Privacy is just an interruption. I do not know anything about Paris in the Springtime. I do not know your deliberate interaction with the world anymore.

I called my own ability a limitation. And when I speak of you now to the hours, to the silence I speak of desire and memory. Moonlight falls. Leaf fades. Dishes pile up in the sink and I have errands to run but you're still magical to me Virgil. Still muse. Still inspiration. Lockdown was something else. It was not magical. I carry you in my soul. In the palimpsest. Your heart goes on. And I find myself in another city's paradigm shift. Oh, to not live vicariously through Anne Sexton's poetry religiously you know. I had to confess when I greeted you at the door. You took your seat and I took mine.

Everything had been said by a look, a glance. Now you're as alive to me in this room as a branch in springtime. I imagine the flowers bloom in your eyes. I think of yours hands and your nature and your instinct. I miss you you know. More than I really want to. It feeds and nurtures my malnourished veins. It keeps me alive. It keeps me stronger than death. You are the craft of leadership and workmanship Virgil. The bathwater was becoming cold. She lifted the pen to her lips and began to play with it in her mouth before setting down her thoughts furiously on the page in front of her again.

I need love. I need love. I need love but you've gone away. I must go on living this life without you. Without you binary star. Without your auxiliary map. Without your infinite grace. Without your castle. Without your song in my head and currency in my hands I am nomad now. The dune has a kind of consistency this morning. I am efficient deal-closer. I move efficiently in tune with birdsong as I listen to the radio. Combined they make a symphony. You're beach and I'm disappearing underground needing wave to validate my era. I don't go out anymore. That sun is a bully. Dang it! Be you.

That's all I can be when I look at my introspective face now that you're gone. I don't want to think about you but I do. Perhaps the man had come into her life to remind her that she was still a woman. She remembered as he turned his head away from her, how he made her laugh. It had been a joy to be in his presence. I remember our romance, she would recount to her second oldest nephew's teenage son. You could have married, they all said that. But I would not have married the one. The sadness remained. Sadness from childhood, sadness from romantic entanglements enveloped her in her eighties. Be kind but don't forget to love.

"Why are you here? I mean why are you here?"
"I have come to see you."
"What are you thinking?"
"I am thinking of us. When we were still together."
"Stop staring at my reflection."
"All I have is this pool of water to keep me sane."
"Ah, so you are going insane again."
"Come back to me."
"I live in another country now with my wife and child."
"Something which I could not give to you." The woman said sadly.

She began to disrobe then. Having made the decision to drown herself in the pool of water. The man in the water began to grow excited. His mindset had become enthusiastic.

"What are you doing?"
"Death. Death to self. Death to ego. Death to the man."
"That's impossible. In your world I no longer exist."
"You exist inside my head."
"You won't find me in hell or heaven since I am very much still alive."
"That's impossible."
"How is that impossible? You were too plain for me. I needed a beauty in my life."
"You needed a wife. I could have become a wife. Your wife."
"My wife. You were too old to have a child."
"Are you happy?"
"I am generally unhappy with my life."
"All men need beauty but what does the woman need or want or even desire?"
"You have to answer that for yourself."
"I wish you were still here."
"So do I. There are days that I miss you."
"That is just the illusory self talking."
"My psyche is fractured because of you."
"My identity is fragmented because of you."
"Dance with the moon. Let it guide you. Be your spotlight."
"We are no longer together. I am not going to do that for you anymore."
"Dance in the moonlight. Go on. For me."
"Nothing but wishful thinking."
"You still love me. After all this time when you could have had another."
"Why would I have stopped loving you? For a woman matters of the heart are never that easy to explain."
"You were as plain as paper."
"You were a soldier another life."
"I was."
"I think of the conversations we could have had."
"Why?"
"I could have been your Eve and yet you rejected me."
"That is neither here nor there now."
"I will eat now."
"Alone?"
"Yes."
"Why? You don't have to eat alone."
"You don't get it."
"Get what?"
"I still love you."
"I'm sorry. Has it come too late?"
"No. It is alright. I understand now. We were never meant to be together."
"Perhaps we both weren't ready for love."
"So the tide turns."
"It has turned cold out. Put your clothes back on."
"Talk to me about your son. The child we would have had together if I had not been too old to have children."
"He has your eyes."
"That's enough for me. Thank you."
"You were the first man to tell me that I was beautiful."
"I know. We were so innocent."
"There are days when I feel like such a failure."
"Because you lost me?"
"Because I lost you. I can't blame anyone else but myself. What are you doing?"
"I am crying."
"Tears mean nothing to me now."
"I know."
"I have to stop thinking about you but I can't bring myself to let go of you just yet."
"You come to this pool of water everyday to look at my reflection, to sunbathe and to swim."
"If I don't I overthink."
"Fall in love again."
"I can't. You were the one."
"Make love to another."
"That's impossible. I can't."
"You have to let go of me. I am not coming back to you."
"I know this. I know this but I can't let go of you."
"You're only hurting yourself."
"Is it because I hurt you?"
"I've been hurt before."
"You told me this. You promised we'd remain friends."
"It's going to rain."
"It would be so easy not to wake up tomorrow morning."
"I am trying to be happy."
"Yes, you did say that."
"I found spiritual comfort in church."
"You asked me to come with you and I was afraid."
"Why were you afraid? Why are you telling me this now?"
"I want things to be alright between us before I go home."
"You sound brighter."
"I have to leave soon. Rainclouds are gathering overhead."
"If we had met at some other time we would have made it."
"Yes, I know."
"If there had been no interference by your father, mother and brother we would have made it."
"Yes, I know."
"My answer to you is this. That you are the world's hope as a writer."
"I write novels now. You're just not around to see it."
"There's a river in my soul now that you're no longer in my life."
"There's a pale river that runs through the narrative of my next book. I am outlining it in thick Croxley notebooks. You have made me so happy Virgil. My inspiration. My muse."
"Find another. When you find another you will plant another season."
"I'll be alright."
"You can't live in the past."
"Don't lecture me. This is what makes me happy."
"To live with a man who does not love you anymore. You need help."
"Well therapy has not worked."
"Continue to write then. You need to work me out of your system."
"I have really never felt loved. Never abandoned myself completely to it. So all the men who have loved me in return I hold onto them as if they are gold."
"Remain authentic. Be the best version of yourself." the man yelled as she turned her back on the illusion of him.
"Always." she shouted and started running as the droplets hit the grass marking muddy puddles where the ground wasn't level.

The woman began to shiver and put her articles of clothing back on again as if the interlude had never happened. The man watched her but by now he was in disguise. Rain began to pour down from the sky and the woman had a bus to catch to town. She started to run through the park. Her hair damp at the nape of her neck leaving the memory and desire of the man far behind her. She could see the Eiffel Tower from where she stood and what she badly was in need of was a coffee and sandwich at one of those cafes because whenever Paris became a feast in July it became a feast for the senses. Tears burned behind her eyes.