South China Sea of brewing troubles and its implications for India
For years, China, Brunei, Taiwan, Malaysia, Philippines, and Vietnam have contested overlapping claims to hundreds of coral reefs, features, and islets in the South China Sea. China's man-made islands fortified with airstrips, anti cruise missiles, control towers, naval bases has allowed it to assert its sovereignty vigorously and poised it to seize greater control of the sea. As it's economic and military position bolstered, it resorted to bullying its small neighbors by illicitly entering their territorial waters or by hindering their oil and gas explorations in the disputed waters. China hoped that it would seek to buy the acquiescence for its terrorizing tactics by luring them into economic incentives and its dubious intentions for a stable and secure South China Sea. But Indonesia, Malaysia, and Vietnam, frustrated with the status quo, are defying China's dominance in the region turning the region into a new geopolitical flashpoint.
Recently, Indonesia, who for years avoided an open confrontation with its economic partner, locked horns with China as it sent warships and F16 fighter jets off the coast of Indonesia's Natuna Islands to fend off Chinese fishing vessels in its exclusive economic zone, which China considers its fishing ground. Indonesia's patience with China's maverick overtures has worn thin since 2016 as it has been repeatedly countering the poaching of its vessels by the Chinese coast guard in Indonesia's backwaters. These counteractive measures are a testament to Indonesia's tilt to a more proactive role to curb Chinese aggression.
Another conspicuous development that raised eyebrows was Malaysia's submission to the UN for a greater share of the continental shelf beyond 200 nautical miles of its EEZ, which happened to overlap with China's claim on the entire Spratly islands (nine-dash line). Currently, Malaysia occupies five islands in Spratlys and lays claims to 12 islands. The submission is linked to a related application that Malaysia and Vietnam made 10 years ago, which met staunch opposition from China's UN mission. Mahathir, who ascended to power on the wave of simmering domestic discontent against China's pervasive economic influence, resorted to legal arbitration to possibly have added leverage over the negotiations related to the Chinese funded BRI projects which are notoriously known for pursuing debt-trap diplomacy.
In the wake of the Philippines, Cambodia, and Brunei openly courting China, the US seeks to warm up to Vietnam, the most vocal adversary to China's boisterous aggression in the South China Sea. The latest defense paper of Vietnam indicates that it is going to desist from hedging bets between the US and China and call on the foreign powers to assist their regional endeavors in constraining China's outreach in the region. After the month's long confrontation with China over its survey vessels into Vietnam's exclusive economic zone near Vanguard Ban, and Beijing's coercion of Hanoi to prevent hydrocarbon drilling in its own territorial waters with foreign partners, Vietnam introduced maritime militias which will escort the fishing fleets in the strategic resource-rich waterway to counter China's fishing militias ships.
Ironically, a country like the Philippines, who restored to law fare first in 2016, where the international arbitration panel ruling favored the Philippines and struck down China's unilaterally declared nine-dash line, has preferred to bilaterally settle the maritime disputes in contested waters through peaceful means and dithered from consolidated deterrence to oppose Beijing claims. Embracing China's billion-dollar investment in the construction of ports and the telecommunication sector signifies a tilt towards Chinese orbit at a time when the Philippines is threatening to end a Visiting Forces Agreement with the US.
ASEAN's ability to speak as a common voice on sensitive issues such as on sovereignty and territorial disputes has been under the scanner for years. China capitalizing on its economic supremacy has managed to keep a short leash on its Southeast Asian neighbors, thus it is unlikely that ASEAN will directly denounce China's hawkish behavior in the South China Sea. In 2017 ASEAN summit held in Manila, China's hard lobbying led ASEAN to drop its mention of "China's reclamation and militarization of the South China sea islands". Cambodia, China's most staunch ally in Southeast Asia during its chairmanship of ASEAN, for the first time in its history, obstructed ASEAN from issuing a joint communiqué that insisted on mentioning a reference of China's territorial disputes with ASEAN countries in the South China Sea. Cambodia to grovel China also stated that ASEAN cannot be "a legal institution" for settling territorial claims in the South China Sea.
The most fatigued issue of the Code of Conduct between China and ASEAN, which is set to be concluded in 2021, will further expose ASEAN's fraying institutional mechanism due to its flawed consensus-building process where any ASEAN member can mute  ASEAN'S voice by issuing a veto over any joint resolutions or statements.  If China is successful in framing a nonbinding COC and codifying the clause of ending foreign armed forces in the region, it will make the COC dead on arrival.  China can exploit it as a diplomatic tool to justify its unilateral disruptive actions by including ambiguous and imprecise language. Further, China will not adhere to any COC as it has repeatedly been flouting international laws without paying any heed to the international arbitration tribunal's ruling sought by the Philippines. It will lead to further erosion of the ASEAN centrality as some member states like Cambodia and Brunei might  openly support China buttressing China's views  that Asean should not be a party to the south china sea disputes and rather solve  the issue " "bilaterally". 
China's recurrent aggressive posturing in the region through the grey zone tactics such as that of sending fishermen, geological survey ships, and coast guards in the other claimants' territorial waters will irk Vietnam, Malaysia pushing them to take a harder line on the dispute resolution through multilateral intervention of the US Australia, and Japan. In this way, China might lose at its own game. Instead of bringing its neighbors to the negotiating table to accept Chinese prescribed terms of COC, they will be impervious to China's threats, and its unabashed maritime expansion will propel them to enhance their strategic ties with the US and step up joint naval exercises with the US, Australia, Japan and India.
The South China Sea symbolizes an arena of China's naval prowess hence; it has shown the audacity to enter its rival claimants' exclusive economic zone. This show of subtle coercive power is not only limited to Southeast Asian littoral states, but also India's maritime backyard in the Andaman Sea. Last September the Indian Navy expelled China's research vessels from its exclusive economic zone near the Andaman and Nicobar islands. These research vessels portray a significant threat to Indian strategic interests as they could be mapping characteristics of water to enhance its submarine warfare and deep-sea mining capabilities. China, being cognizant of India's redlines, has resorted to such subtle intimidation, thus abstaining from directly challenging India's sovereignty claims, or drawing in closer proximity to the Indian coastal states with pernicious intent.
China has been making inroads in the eastern Indian Ocean region through the development of strategic Kyaukpyu deep seaport in Myanmar giving it direct access to the Bay of Bengal, talks about constructing a secret naval base in Cambodia, and 100km long km long canal in Kra isthmus in Thailand bypassing strait of Malacca, a critical lifeline for China's energy supplies. Apart from encircling India, China's expanding naval influence astride India's Andaman and Nicobar islands stems from its need to diversify its energy supply routes as the maritime traffic to the Strait of Malacca has to traverse through the Andaman Sea, leaving China's critical energy supplies vulnerable to a blockade from its foes. Other points of leverage are its control of ports in Pakistan, Maldives, Sri Lanka, Bangladesh and now Myanmar which serve as a refueling and resupply stopover to Chinese naval vessels and warships, which patrol the critical entry checkpoints in the IOR. This, in turn, would ensure sustenance to its naval forces enabling nimble deployment in any event of war providing a strategic edge over its adversaries.
In a great game of power competition between India and China, the navy's rapid modernization has led China to dominate the waters of Indo Pacific.   China has tripled the number of frigates, cruisers, destroyers, attacked guided missile submarines, and nuclear attack submarines. China has been modernizing its submarine fleet and indigenously developing aircraft carriers, and conducting joint military drills in the western Indian Ocean region with Iran and Russia showing its naval superiority in the region. It has been also squeezing India on the Kashmir issue, its membership in NSG, while challenging India's dominance in its backyard by establishing a palpable constabulary presence in the Andaman Sea through its submarines and research survey vessels exhibiting its veiled influence in the region.
Indian Navy, which envisions the role of being a "net security provider" in the IOR and enhances the capacity building of its littoral states, is itself facing modernization deficiencies due to recurring budgetary constraints, procurement delays, corruption, and red-tapism. This year's obfuscated defense budget allocated for the Navy will lead it to pullback its capacity enhancement plans of becoming a 200 ship fleet by 2025 and will also lead to cut down on procurement of the most needed naval assets like countermeasure mine vessels, early warning helicopters, fleet support ships, aircraft carriers. This raises serious questions about the Indian Navy's ability to navigate through the most common threat of mines which impinge considerable damage to the large ships off the coast.
China's increasing military build-up has thus pinched India to drop its self imposed restraint and reinvigorate the QUAD. Along with upgrading the QUAD engagement to the foreign ministerial level , and India's consideration of inviting Australia for the trilateral Malabar exercises with Japan and USA this year suggests India's growing seriousness in giving Quad a semblance of the formal security alliance, eliciting chagrin from China. India's exclusion of China from its largest-ever multinational naval drills construes that as long as incompatibility prevails between India and China visions for the Indo Pacific, New Delhi through such naval exercises will try to deprive China of the significant shared interoperability mechanism vital for overhauling Navy's strategic maneuvers, and through these exercises ensure synergy of the free and open Indo Pacific doctrine. It is also a benign way to reinforce its naval preeminence in the Asian nautical commons when India feels a sense of unease with China's naval forays in its backyard.
India may further milk out on growing frustration of Indonesia and Malaysia with China's hooliganism and find a common cause to augment its defense cooperation. China is riding roughshod despite retaliatory responses from its Southeast Asian neighbors. Its bullying of Southeast Asian littoral states is a harbinger to how it may treat the neighbors in the future. The only positive development is the US's "piecemeal" efforts in the form of mounting freedom of navigation operations in the Taiwan straits and South China Sea. It further pricked Beijing by buttressing defense aid to Vietnam and Taiwan. While we can expect deeper defense cooperation between core ASEAN Nations and external powers like US, Australia, Japan, the US's security commitment towards the region will hinge on China's actions and the accordingly both the parties in their heated rivalry will pull the strings of the ASEAN's countries security and economic fragile thrust points to overpower each other. For now, China should make peace with the fact that its thirst for conquering the seas risks skewing power asymmetry in the US's favor as the ASEAN nations will tilt towards the US for counterpoising Beijing's rise in the Asia Pacific.
With the geopolitical fault lines in the region coming to the fore, ASEAN will now be under scrutiny for managing the delicate dancing act between its strategic allies US, and its leading trade partner China. It will also be interesting to see how Vietnam presiding this year's ASEAN chair handles the South China Sea dispute balancing the economic and strategic priorities of the group.
Amending the Malaysian Immigration Law: The Rohingya Refugees in Malaysia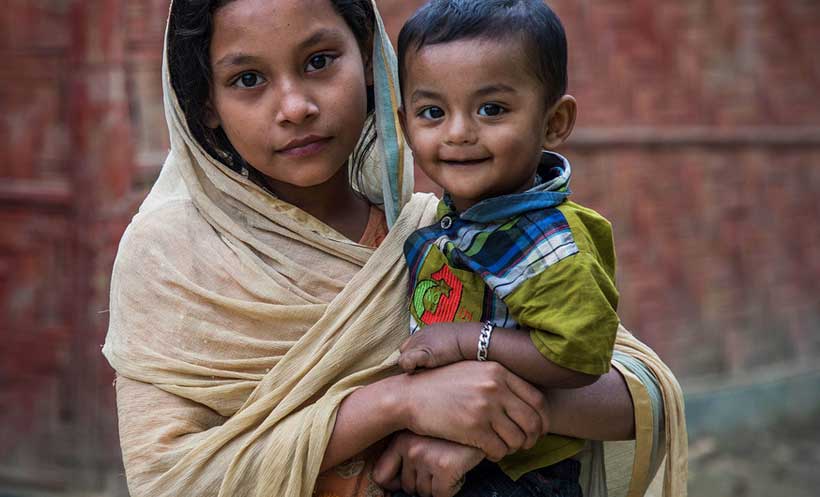 Denied citizenship in Myanmar, the Rohingya refugees fled to various counties including Malaysia. However, the Rohingyas in Malaysia have been challenged by the Malaysian legal system and also the fact that Malaysia is not a signatory to the 1951 Convention Relating to the Status of Refugees and its 1967 Protocol. So far, Malaysia does not have any formal legislative or regulatory mechanism to protect asylum-seekers and refugees. Due to this, the refugees in Malaysia are labelled as "illegal immigrants" which puts them at risk of refoulement. The Rohingyas in Malaysia have been subjected to harassment, extortion, imprisonment, and even deportation. One such instance was of forty Rohingya men who were imprisoned during the pandemic for entering Malaysia without a valid permit.
There are certain inconsistencies in the Malaysian legal system in meeting the standards set in international law for the treatment of refugees. Malaysia's Federal Constitution, which provides the main provisions relating to non-discrimination and equality is inadequate as a non-citizen's right to equality is protected but not their right to non-discrimination. A differentiation between rights available to citizens and non-citizens that are inherent within the Constitution negatively impacts the rights of non-citizens. Malaysia's lack of proper domestic legislation for the protection of refugees is another inconsistency within the legal system of the country. Malaysia's immigration law deals with the treatment of refugees. This law does not have principles of international law embedded within it. An example of the same is the principle of non-refoulement. This principle guarantees that no one should be returned to a nation where they might face torture, cruel, inhuman or degrading treatment or punishment and other irreparable harm. Within domestic law protecting refugees could enhance the domestic laws to a substantial level. Section 6 of the Immigration Act 18959/63 (Act 155) iterates that a person shall not enter Malaysia without a valid permit, and Section 6(3) reiterates that whoever contravenes subsection 1 shall be guilty of an offence and receive due punishment including being liable to whipping of not more than six strokes. In this regard, caning as a punishment imposed on refugees, albeit the factor that only adult males under the age of fifty-five are subjected to caning, would amount to torture, and would also violate human rights. Apart from this, a vast amount of powers are conferred on authorities under the Immigration Act, which could lead to arbitrary actions, and since there is also a lack of opportunity to review or challenge the decisions of the court regarding the status of refugees, this must be addressed. Despite having relief to gain restitution via employment tribunals and civil law lawsuits, there are several impediments to accessing justice along with financial hardships that make it difficult to utilize.
Given the limited protections in Malaysia, in my research I have proposed the following legislative amendments:
-The Malaysian Government should consider granting refugees basic rights and not penalising them under the Immigration Act. Punishments such as caning should not be given to the refugees. Since revisions were made to the Immigration Act in 2002, a total of 47,914 migrants have been subjected to caning for immigration violations.
-The Malaysian Government should ensure the protection of women and children refugees through protective measures against sexual abuse and violence. Such a concern has been seen in detention centres. As Malaysia is a part of the United Nations Convention on the Rights of the Child and the Convention on the Elimination of All Forms of Discrimination Against Women, it needs to provide certain protective provisions. For women and children, alternatives for detention must also be provided under the Immigration Act. Detention should not be seen as the first practice, but rather as the last resort. Detention has an impact on the health and psychological well-being and alternatives such as placement with host families, bail schemes, and support from guarantors or sponsors should be looked into. Even if detention remains the practice, the period of time should be shortened, and there should be a right to appeal.
-Ratifying the Refugee Convention and the accompanying Protocol, or passing a law that governs refugee issues would contribute to the betterment of Rohingya refugees in Malaysia.
In conclusion, while the Malaysian government has experimented with a variety of policy approaches, more coherence and protection are needed. The Government should consider these amendments and work toward a successful approach to protect the Rohingya refugees which could also lead to the betterment of society in Malaysia.
The report can be accessed on this link
MAHASETH, H., & BANUSEKAR, S. (2022). Living in the Shadows: Rohingya Refugees in Malaysia. Asian Journal of International Law, 1-8. doi:10.1017/S2044251322000091
Expanding the India-ASEAN Cyber Frontiers
The recently concluded India-ASEAN Foreign Minister's Dialogue (also known as the 'Delhi Dialogue') celebrated thirty years of the India-ASEAN relationship. The current year, designated as the ASEAN-India Friendship Year, highlights the significance of strengthening the partnership in an increasingly dynamic regional and geopolitical landscape. For India, ASEAN stands at the core of its vision for the Indo-Pacific, as well as for its Act East Policy. For the ASEAN, India presents the solution for solidifying strategic autonomy as the great power competition between the US and China unfolds in the region.
It is argued that the great power competition is now about 'technology'. According to this view, power transition theories emphasize the 'innovation imperative', and technological progress determines the viability for the 'continuous rise' of the rising powers. For India and ASEAN, capability and capacity building in this domain is now paramount to securing national interests.
At the Delhi Dialogue, the Foreign Minister of Singapore remarked that the digital revolution is creating a complete revamp of the means of production and wealth generation for the future. He stressed that "if ASEAN can complement India's natural leader in the arena, the two can remake not just the next two decades, but at least the next half-century".
In the cyber domain, India and ASEAN face common challenges and vulnerabilities. While digital infrastructure in Southeast Asia (SEA) has been regularly exploited as launchpads for cyber-attacks worldwide, India has been at the top of the list of victims.
India-ASEAN in the cyber domain
Indian and ASEAN strategies in the cyber domain converge to a great extent. In discussions related to cyberspace governance in the United Nations (UN), both have adopted a balanced approach. Like India, the ASEAN countries want to safeguard cyber sovereignty (the view led by China and Russia), while supporting the multi-stakeholder approach (the view led by the US and Europe). It has been argued that ASEAN countries' policies are focused more on avoiding social disruptions and controlling the spread of disinformation, than on technology issues. While the latter remains important, the former aspect has gained increasing significance for New Delhi in recent years.
Unlike the US and some of the Western allies, ASEAN countries have so far refrained from using cyber attribution as a political tool. This is similar to India's policy which has not yet adopted the 'naming and shaming' approach towards its cyber adversaries, despite a few instances of indirect inferences by officials and leaders.
A major challenge for India and ASEAN has been China's exploitation of cyberspace. Over the years, China-based threat actors have wreaked havoc in cyberspace, with motives ranging from commercial espionage to political espionage. An exponential increase in China-linked cyberattacks is witnessed in India and SEA countries whenever disagreements and conflict arise on borders (e.g., the Galwan valley clashes) or in the maritime domain (e.g., the South China Sea dispute).
India-SEA cyber relationship has broadened and deepened over the past decade, both on bilateral and ASEAN levels. India has been part of deliberations on cybercrime, Information and Communications Technology (ICT) security, and emerging technologies at the ASEAN Digital Minister's Meeting and the ASEAN Defence Minister's Meeting.
Bilaterally, India-Singapore relations have significantly improved, with the Indian Prime Minister hailing the 'warmest and closest' relationship between the two lions (countries). Singapore is among the most active SEA countries in cybersecurity discussions at the UN. It participates in both the UN Group of Governmental Experts (UNGGE) and the Open-Ended Working Group (OEWG) on 'Developments in the Field of Information and Telecommunications in the context of international security'.
India-Malaysia relations have also improved since the new leadership took reign in 2021. In April 2022, the two countries reviewed the entire gamut of bilateral relations and agreed on a faster revival of ties in the post-covid period. Malaysia is deemed 'neither a technology powerhouse nor a prolific hacker'. However, Malaysia has worked towards developing a strong national cyber strategy and uses global cooperation mechanisms for enhancing its capabilities in fields like foreign intelligence gathering.
As a natural leader in SEA, Indonesia has championed the ASEAN Outlook on the Indo-Pacific (AOIP). Though Indonesia lacks a comprehensive national cybersecurity strategy, Indonesia's leadership in the ASEAN framework remains important for developing frameworks for collective cyber resilience. For India, these present excellent case studies for developing an active cyber diplomacy approach and fostering global cooperation mechanisms in the cyber domain.
Way Ahead
ASEAN provides the SEA countries with an avenue for advancing strategic autonomy in an increasingly competitive Indo-Pacific. The ASEAN centrality in the region is respected by the West which now seeks to engage the ASEAN countries diplomatically, economically, and politically. ASEAN centrality has also meant that Chinese aggressiveness has driven other regional middle powers like India, Australia, and Japan towards ASEAN, thus elevating its stature further. However, in recent decades, China has made significant inroads in the SEA markets and is now seen as an important political partner as well. Despite concerns over increasing Chinese imprints on SEA's digital domain, Chinese technological capabilities and policies attract several SEA countries.
The US-China rivalry puts India and SEA at risk in cyberspace as the rivalry will percolate towards allies and partners. In this light, the need is for developing a third way in the cyber domain – a Cyber Non-Aligned Movement (NAM). India-ASEAN engagement can address the technological gaps and cybersecurity issues, without being drawn into the rising great power competition in the region. The partnership can encompass digital infrastructure, 5G technology, cyberspace governance, and the construction of a new South-South paradigm in cyberspace.
As fears of a 'Digital Cold War' emerge in the Indo-Pacific, a Cyber NAM can be a significant diplomatic effort towards a peaceful and secure cyberspace.
(Views are personal)
Vietnam's role in eliminating Khmer Rouge in Cambodia
Right from the time of Ho Chi Minh, Vietnam has adopted a liberal socialist welfare state emulating the erstwhile USSR. Within the historical narrative related to Indochina region the atrocities committed by Khmer Rouge has been listed as one of the darkest periods of history in Cambodia. Khmer Rouge after coming to power were suspicious of Vietnamese intentions and has developed an antagonistic attitude towards Vietnam. There have been skirmishes between the armed forces of the two countries and Khmer Rouge was strongly supported by China at that time. The establishment of People's Republic of Kampuchea after the defeat of Pol Pot which was a replacement for the authoritarian Pol Pot regime. Led to the re institution of the state institutions and the protection of the religion and trade. The support which was given to the other opposition parties by the US which have fled Cambodia and shortage refuge in Thailand.
The government instituted by Vietnam and the government in exile with Norodom Sihanouk as president and his deputy as Prime Minister, were seen as the two power centres. Vietnam has supported the re-establishment and restoration of public life in Cambodia in the late 1980s because of economic hardships and strong economic boycott adopted by the United States has led to more hardships to the Cambodian citizens. As a result of which Vietnam has justified its intervention in Cambodia to protect the citizens and the hardships brought about by Pol pot regime. Subsequently Vietnam withdraw its forces from Cambodia in 1989. In terms of protection of religion particularly Buddhism and restoration of monasteries large number of Vietnamese have helped Cambodians to adhere to the religion. However, withdrawal of Vietnamese forces led to a power struggle between different factions of Cambodia.
Following the negotiations in 1991 there was a agreement between different fractions which led to the formation of the coalition government under supreme National Council which was headed by Norodom Sihanouk and brought about representatives of the three factions representing different political orientations and royal representatives. The effective control of Cambodia was in the hand of the Phnom Penh regime and the conclusion of a peace agreement in 1991 led to first establishment of peace and protection of human rights across Cambodia.
The disarming of Cameroon was a major issue for the UN operations particularly UN Security Council and therefore it was thought that is structured de-weaponization of the rival factions should be done. Under the UNSC and its mandate way back in 1992-93 the national elections were held in July 1993. These were seen as one of the most free and fair elections across Cambodia. The election of FUNCINPEC led to the return of Prince Norodom Sihanouk to the seat of power. The Khmer Rouge resistance was eroded because of the lack in foreign funding and subsequently thousands of supporters defected to the government and joined Cambodian army. Vietnam has been instrumental in looking into the safe transition and exchange of power between different factions.
While much of the history has been documented but the Vietnamese army sacrifices to free Cambodians from brutal Khmer Rouge regime was not celebrated in the way it should have been. It was seen that more than 30,000 Vietnamese troops were killed before final withdrawal in September 1989. The Vietnamese soldiers underwent serious hardships and were supported by the Cambodians who were helping them in a limited way.
Vietnam's sending of troops to Cambodia in late 1978 was primarily to protect the millions of Cambodians who have fled the urban centres to rural locations because more than 202 million people have died and executed by the Khmer Rouge regime. The Vietnamese army despite limited rations and supplies have tried to protect the population and because of the Vietnamese attack the Pol Pot fled from Cambodia. Immediately after driving US from Saigon, the engagement of Vietnam in Cambodia was seen as the draining of Vietnamese resources as many of the refugees had started trickling into Vietnamese borders. While Vietnam has fought against French and the Americans their role in Cambodia has been underplayed and many of the Vietnamese soldiers who returned from Cambodia felt that they were not given due recognition by new Cambodian government.
Even Cambodia has been ignorant of the fact that Vietnam was the one country which rescued them from the hardships of regime. In fact, the friendship monument in Phnom Penh clearly reflects the Vietnam's role in driving Pol pot away. It was also a redemption of Vietnam's glory and history which showcased that Vietnam could play a significant role in the Indochinese history. If one investigates the four years that they had ruled Cambodia, the brutal regime was responsible for forcing millions of people to work in community farms, but this forced social engineering was detrimental to the society and economy of Cambodia. The bloodshed also had aftereffects because many families died from exhaustion, disease, and starvation.
One of the important aspects of Pol pot regime was the support from the hill tribes and they are known respect for Buddhism as a religion. Pol pot was instrumental in isolating people and abolished money, religion, and private properties. In the history of Cambodia Khmer Rouge regime, the South 21 jail in the capital was seen as notorious because more than 17,000 men, women and children were detained in that centre during the rule of the regime. The full horrors of the regime were discovered when the documented stories and oral history narrated by people in their diaries and verbal communication highlighted the deplorable conditions of living and the killing fields which brought Cambodia to the verge of complete economic downturn and retreating the country to the primitive age.
The UN established tribunal decided and brought Khmer Rouge leaders to justice. In November 2018 the UN administered tribunal give sentences to Pol pot brother Khieu Samphan for crimes against humanity and genocide. The Pol pot regime also conducted ethnic genocide against Cham and Vietnamese minorities. In fact, the role that Vietnam has placed in computing history needs to be revisited and loaded for its efforts in protecting the Cambodians as well as other ethnic minorities.