IEA gathers first meeting of network of experts on oil and gas methane regulation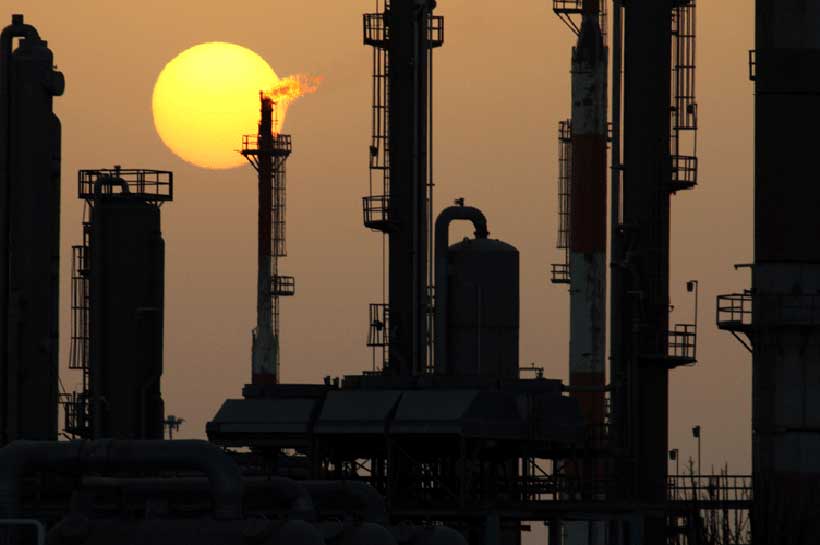 The IEA held a workshop in January 2020 that brought together more than sixty members of industry, policy and regulatory bodies, technical experts and other knowledgeable stakeholders to exchange views on ways to best step up efforts to regulate methane emissions from the oil and gas sector.
The meeting was hosted in collaboration with the Florence School of Regulation, the United Nations Environmental Programme, and other partners of the Methane Guiding Principles (MGPs), a multi-stakeholder collaborative platform of industry, intergovernmental organizations, academia, and civil society.
The MGPs were created following the in-depth focus on oil and gas methane emissions in the IEA's World Energy Outlook (WEO) 2017. The activities under the MGPs aim to reduce the environmental impacts associated with oil and gas supply, recognising that – even with ambitious efforts to reduce greenhouse gas emissions – these fuels are set to remain part of the energy system for many years to come.
IEA analysis has highlighted over many years the importance of addressing methane emissions from oil and gas operations, as a powerful and cost-effective way to reduce the environmental footprint of these fuels. One of the key ways to do so, written into the principles, is via "sound methane policies and regulations that incentivise early action, drive performance improvements, facilitate proper enforcement, and support flexibility and innovation."
The one-day event heard presentations from a diverse set of stakeholders—including principal actors from country regulatory bodies and leading thinkers from civil society groups—sparking discussions on how to carry forward lessons learned from existing regulatory approaches in other jurisdictions to mitigating methane, and opportunities to expand the geographic reach of successful methane regulation. In total, more than thirty countries were represented at the workshop.
According to the IEA's most recent estimates, annual methane emissions from oil and gas are around 80 million metric tonnes. Despite heightened attention to the topic, the effect of today's voluntary initiatives and commitments from policymakers is not sufficient to meet global climate goals outlined in the Sustainable Development Scenario.
"The world needs to take every opportunity to reduce methane emissions as an integral part of tackling climate change," IEA Deputy Executive Director Paul Simons said in his opening to the workshop. "Our aim today is to exchange views and lessons learned on what approaches work and what don't work; what are the different considerations that have shaped regulation and enforcement in different jurisdictions around the world; and what can be done to support and widen these efforts."
The importance of taking action on feasible, cost-effective methane abatement opportunities has been underscored in consecutive WEO analyses examining the environmental impacts of fossil fuel consumption and production. It was also a core message of an IEA special report, 'The Oil and Gas Industry in Energy Transitions,' released last month.
Building on its multi-tiered methane analyses, the IEA has launched the Methane Tracker, an online information platform that lays out a coherent set of estimates for global oil and gas methane emissions on a country-by-country basis. In a first-of-its-kind assessment, the Tracker also estimates the abatement potentials and costs of avoiding emissions that are possible by applying methane mitigation technologies across oil and gas value chains.
Since the Tracker's initial release in July of last year, a number of new features have been added to the online tool, including a new section that covers policy and regulatory approaches to methane and features a database populated with methane regulatory measures from key oil and gas producing jurisdictions.
Over the course of 2020-21, the IEA will make further advancements to the Tracker with the aim of continuing to develop the tool to be useful for governments, industry and other stakeholders working to tackle methane emissions from the oil and gas sector. These advancements will take a particular eye towards policymakers and regulators seeking to improve or create policy for methane reductions, including continued expansion of the policy and regulation database and the coverage of regulatory analysis. The IEA also plans to reconvene the network of experts within this timeline.
New EU energy labels applicable from 1 March 2021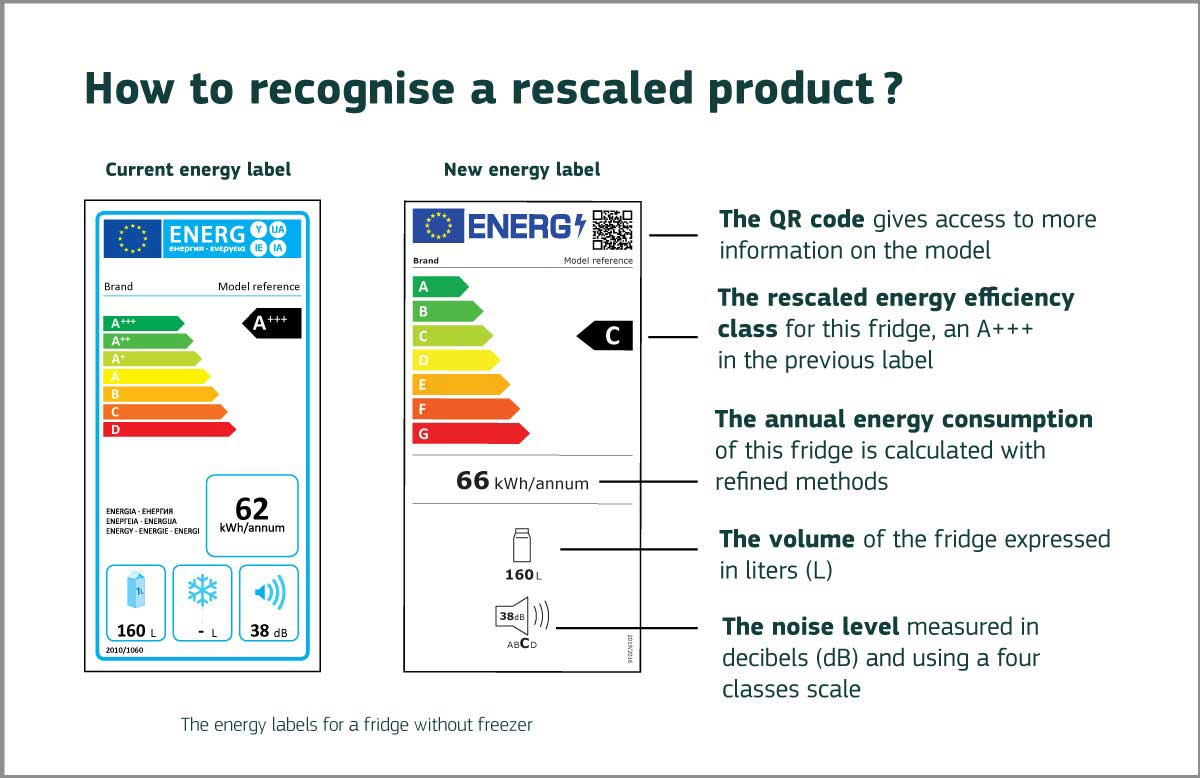 To help EU consumers cut their energy bills and carbon footprint, a brand new version of the widely-recognised EU energy label will be applicable in all shops and online retailers from Monday, 1 March 2021. The new labels will initially apply to four product categories – fridges and freezers, dishwashers, washing machines, and television sets (and other external monitors). New labels for light bulbs and lamps with fixed light sources will follow on 1 September, and other products will follow in the coming years.
With more and more products achieving ratings as A+, A++ or A+++ according to the current scale, the most important change is to return to a simpler A-G scale. This scale is stricter and designed so that very few products are initially able to achieve the "A" rating, leaving space for more efficient products to be included in the future. The most energy efficient products currently on the market will typically now be labelled as "B", "C" or "D". A number of new elements will be included on the labels, including a QR link to an EU-wide database, which will allow consumers to find more details about the product. A number of ecodesign rules will also come into force from 1 March – notably on reparability and the need for manufacturers to keep spare parts available for a number of years after products are no longer on the market.
Commissioner for Energy, Kadri Simson, said: "The original energy label has been very successful, saving an average household in Europe several hundred euros per year and motivating companies to invest into research and development. Until the end of February, over 90% of products were labelled either A+, A++ or A+++. The new system will be clearer for consumers and ensure that businesses continue to innovate and offer even more efficient products. This also helps us to reduce our greenhouse gas emissions."
As well as rescaling the energy efficiency class of the product concerned, the layout of the new label is different, with clearer and more modern icons. Like the previous labels, the rescaled labels show more than just the energy efficiency class. For a washing machine, for example, they show at a glance the number of water liters per cycle, the duration of a cycle, and the energy consumption, as measured for a standardised programme.
A further significant change is the introduction of a QR code on the top right of the new labels. By scanning the QR-code, consumers can find additional information about the product model, such as data relating to the dimensions, specific features or test results depending on the appliance. All appliances on the EU market have to be registered in a new EU-wide database – European Product Registry for Energy Labels (EPREL). This will further facilitate the comparison of similar products in the future.
In addition to the new energy labelling rules, there are corresponding new regulations on ecodesign that take effect on 1 March 2021. These relate notably to the updated minimum efficiency requirements and reinforce consumer rights to repair products and support the circular economy. Manufacturers or importers will now be obliged to make a range of essential parts (motors and motor brushes, pumps, shock absorbers and springs, washing drums, etc.) available to professional repairers for at least 7-10 years after the last unit of a model has been placed on the EU market. For end-users, too (i.e. consumers who are not professional repairers, but like to repair things themselves), manufacturers must make certain spare parts available for several years after a product is taken off the market – products such as doors or hinges and seals, which are suitable for DIY action. The maximum delivery time for all these pieces is 15 working days after ordering.
Background
The EU energy label is a widely recognised feature on household products, like lightbulbs, television sets or washing machines, and has helped consumers make informed choices for more than 25 years. In an EU-wide (Eurobarometer) survey in 2019, 93% of consumers confirmed that they recognised the label and 79% confirmed that it had influenced their decision on what product to buy. Together with harmonised minimum performance requirements (known as ecodesign), EU energy labelling rules are estimated to cut consumer expenditure by tens of billions of euros every year, whilst generating multiple other benefits for the environment and for manufacturers and retailers.
The new categories for the rescaled label were agreed after a rigorous and fully transparent consultation process, with the close involvement of stakeholders and Member States at all stages, scrutiny by the Council and the European Parliament and with sufficient involvement of and notice provided to manufacturers. As required by the framework regulation, other product groups will be "rescaled" in the coming years – including tumble dryers, local space heaters, air conditioners, cooking appliances, ventilation units, professional refrigeration cabinets, space and water heaters, and solid fuel boilers.
The switch to the rescaled labels coincides with the entry into force of two horizontal ("omnibus") regulations recently adopted to correct or clarify a range of issues identified in the concerned energy labelling and ecodesign regulations as originally adopted in 2019.
E-Boda-Bodas: a promising day for electric transportation in East Africa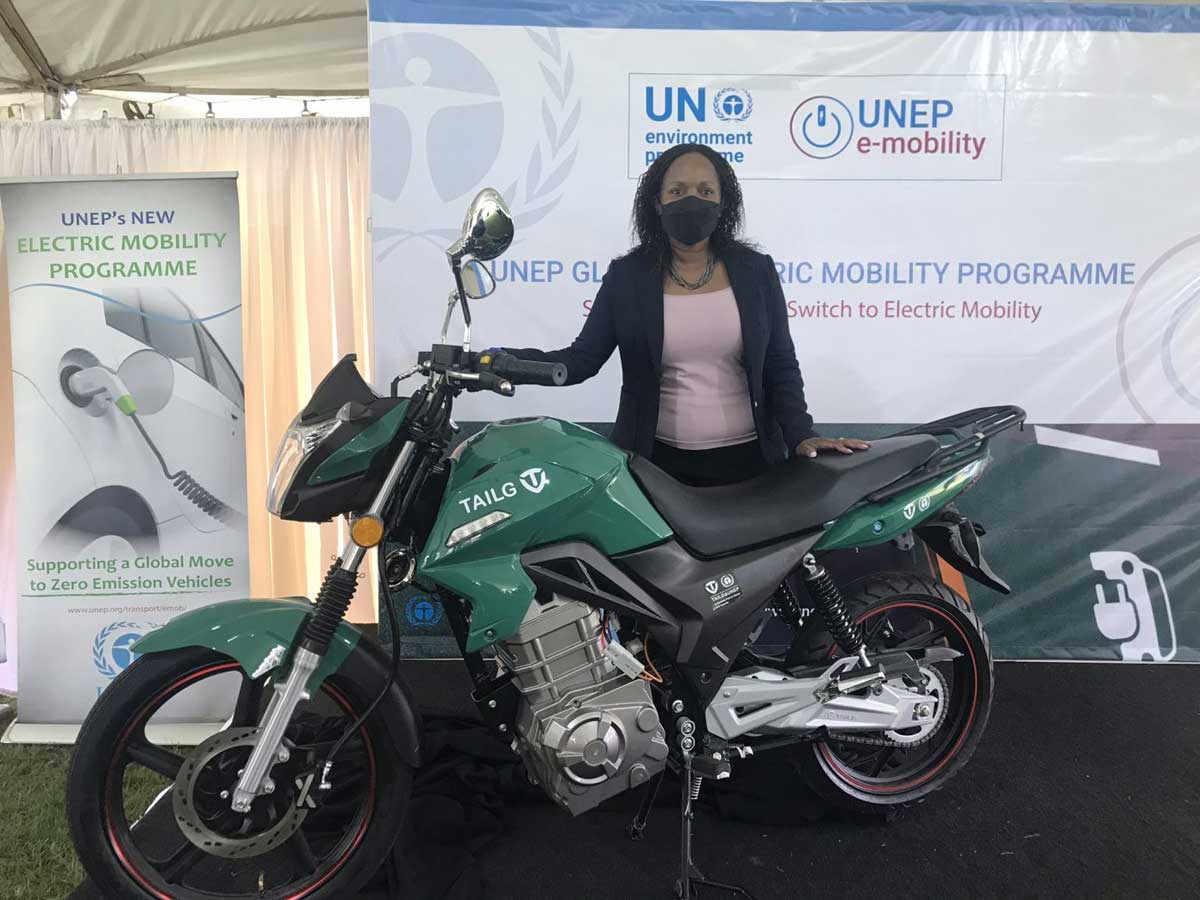 Forty-nine motorcycles made little noise but raised much interest in Nairobi's Karura Forest this morning, as the UN Environment Programme (UNEP) launched a pilot electric bikes project in the presence of Kenyan government officials and business leaders. Following the pilot phase in four locations in Kenya, the project is expected to expand in an effort to reduce air pollution, improve national energy security and create green jobs.
"Kenya is importing more motorcycles than cars, doubling its fleet every 7-8 years. These are generally inefficient and poorly maintained polluting motorcycles," said Joyce Msuya, UNEP Deputy Executive Director. "Kenya's electricity is very green in 2019 with more than 80% was generated by hydro, solar, geothermal, and wind. Shifting to electric bikes in Kenya, Rwanda, Uganda and elsewhere will reduce costs, air pollution and Greenhouse Gas Emissions, as well as create jobs."
"The average motorcycle is estimated to be 10 times more polluting per mile than a passenger car, light truck or SUV. Hydrocarbons are dangerous to human health," said Peter Anyang' Nyong'o, Governor of Kisumu County. "Electric motorcycles not only mitigate against this health hazard but also help reduce noise pollution that the rampant increase of petroleum powered motorbikes currently causes in our cities."
The pilot aims to help policy makers assess the barriers in uptake of the much-needed technological shift towards electric bikes, and to demonstrate that the shift is feasible and within reach. In Kenya, the number of newly registered motorcycles, commonly used as taxis (boda-boda), was estimated in 2018 at 1.5 million and will likely grow over five million by 2030. Though developing countries have the fastest growing fleets of bikes, most lack vehicle emissions standards or programmes and incentives to promote zero emission vehicles.
The pilot test launched today in Kenya is based on a study implemented by the Energy and Petroleum Regulatory Authority, the University of Nairobi, and Sustainable Transport Africa. The pilot includes a host of local partners, including ministries, and national and sub-national authorities, and uses bikes donated by Shenzhen Shenling Car Company Limited (TAILG). It will last 6-12 months and is replicated in Uganda, Ethiopia, the Philippines, Thailand and Viet Nam. The overarching project, "Integrating Electric 2&3 Wheelers into Existing Urban Transport Modes in Developing and Transitional Countries" is supported by UNEP with funding from the International Climate Initiative (IKI) of the German Ministry for the Environment.
John Chege, infrastructure coordinator from Friends of Karura Forest said, "In my restoration work, the bike will help me move swiftly through the vast forest of over 1000 hectares in a very short period. At first, I was nervous about having to charge it, but now I got used to it. Since it is fast and emits no noise and air pollution like the diesel motor, they allow us to provide better security in the forest and tackle one of Nairobi's worst environmental problems."
Two- and three-wheelers are a central transport mode in many low and middle-income countries, including African ones, quickly rising in numbers to a 50 percent increase by 2050. Highly polluting two- and three-wheelers can account for the same amount of emissions as a passenger car. A rapid global shift to electric motorcycles can result in saving 11 billion tons of co2 and about USD 350 billion by 2050 (more than double the annual energy-related emissions in the USA and about 14 times the 2019/2020 budget of Kenya).
A global leapfrog to electric vehicles, already underway in countries like Norway and China, is essential to curb carbon dioxide emissions. Transportation contributes approximately one-quarter of all energy related CO2 emissions. By 2050 it is likely to reach one-third, when the global number of passenger cars is projected to more than double. This growth is expected mostly in low-income countries, where there are rarely any vehicle emissions standards.
Scaling up the transition to electric mobility will require investments in battery charging infrastructure. Kenya's electric power generation capacity is sufficient to support the charging infrastructure. However, while demand for motorcycles is high, particularly in rural areas, distribution networks are inadequate. However, this challenge may be tackled by using solar energy, setting up charging stations, consulting boda-boda operators and using lithium ion batteries.
Policy Measures to Advance Jordan's Transition to Renewables
A new report published today by the International Renewable Energy Agency (IRENA) has identified a series of policy measures that can help advance the energy transition towards renewable energy in Jordan.
The "Renewables Readiness Assessment: The Hashemite Kingdom of Jordan" – developed in co-operation with Jordan's Ministry of Energy and Mineral Resources, suggests opportunities exist to deepen private sector engagement in national efforts to reach a 31 per cent share of renewables in total power by 2030.
"The recommendations of this report comply with the newly issued Energy strategy 2020-2030 and its action plan," said H.E. Engineer Hala Zawati, Minister of Energy and Mineral Resources in Jordan. "We are fully aware that to achieve all these ambitious targets, a strong partnership between the public and private sectors is needed. We are also eager to work with international friends and partners to make renewable energy a main pillar of the Jordan energy sector."
The report presents policy action areas to increase energy security and boost supply diversity through the accelerated uptake of renewables and includes ideas to boost end-use electrification and increase the availability of energy transition investments from domestic institutions.
Jordan's share of electricity from renewables grew from almost zero in 2014 to around 20 per cent in 2020 thanks to enabling frameworks and policies that have supported the deployment of renewable energy technologies, including solar photovoltaic (PV) and onshore wind.
"Jordan boasts significant renewable energy resource potential that if realised will reduce consumer energy costs, improve national energy security, create jobs and stimulate sustainable growth – boosting post COVID-19 economic recovery efforts," said IRENA Director-General Francesco La Camera. "This report highlights a series of policy and regulatory measures that will allow Jordan to build on its energy transition progress to date and align it with 2030 national decarbonisation goals."
Capacity building in local financing institutions and project developers can drive their engagement in the energy transition, the report says, while helping the country to meet its needs in important areas such as the build-out of electric charging infrastructure for the transport system.
Challenges associated with integrating higher shares of renewables in Jordan can be addressed by building and upgrading transmission and distribution infrastructure, deploying storage, promoting demand-side management and incentivising electrification of heating, cooling and transportation.
Renewables Readiness Assessment: Jordan lists concrete recommendations around the following seven action areas:
Provide the conditions for renewables to grow in the power sector
Foster continued growth of renewable power generation
Plan for the integration of higher shares of renewable power
Incentivise the use of renewables for heating and cooling
Support renewable options for transport and mobility
Catalyse renewable energy investment
Strengthen local industries and create jobs in renewables