Climate-neutral Europe: EU invests more than €100 million in new LIFE Programme projects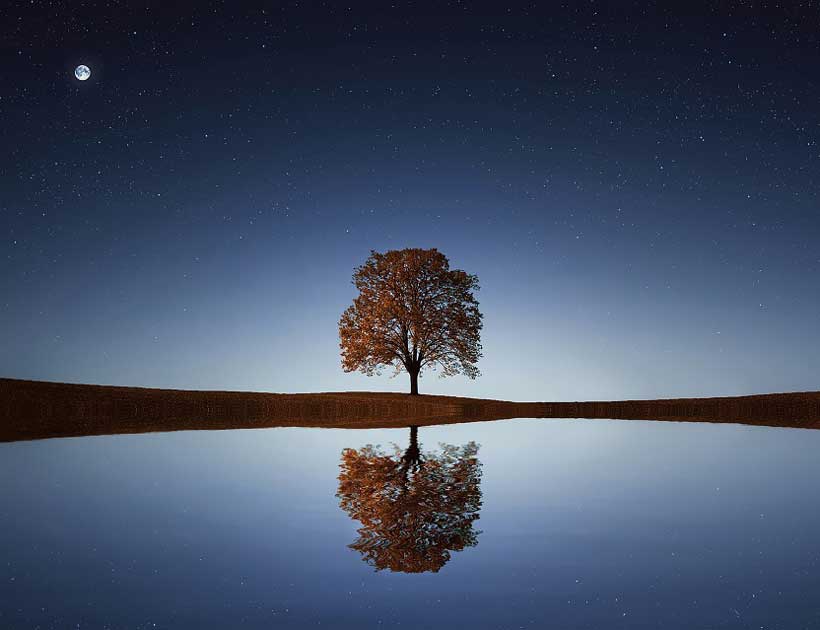 The European Commission today announced an investment of €101.2 million for the latest projects under the LIFE programme for the Environment and Climate Action. The funding will support 10 large-scale environment and climate projects in nine Member States, helping Europe's transition to a sustainable economy and climate neutrality. Theseprojects are located in Cyprus, Estonia, France, Greece, Ireland, Latvia, Slovakia, Czechia and Spain.
Executive Vice-President of the European Commission Frans Timmermans said: "The European Green Deal is about improving the well-being and prosperity of our citizens, while protecting nature and the climate. LIFE projects have played an important role for many years and have a big impact on the ground. With today's €100 million investment we will help to preserve precious natural habitats, keep the air clean, and cut pollution in many lakes and rivers in Europe."
Commissioner for the Environment, Oceans and Fisheries Virginijus Sinkevičius said: "LIFE integrated projects enable Member States' authorities to make a real difference to the environment and people's lives. The projects will help Member States to conserve nature, improve air and water quality, and make the economy greener. This will improve our resilience to the changing climate."
Integrated projects improve citizens' quality of life by helping Member States comply with EU legislation in six areas: nature, water, air, waste, climate change mitigation and climate change adaptation. They support implementation of environmental and climate legislation in a coordinated manner and on a large territorial scale, leveraging funding from other EU sources, national and regional actors and private investors.
The LIFE investment is set to mobilise over €6.5 billion of complementary funds, as Member States can also make use of other EU funding sources, including agricultural, regional and structural funds, Horizon 2020, as well as national funds and private sector investment.
The large-scale projects will support the European Green Deal and the EU's ambition of becoming the world's first climate-neutral continent by 2050. They will help to restore and conserve ecosystems and species we all depend on, move towards a circular economy, improve air and water quality, boost sustainable finance and increase climate resilience in Europe.
Impact on the ground
Nature conservation: Integrated projects in Estonia, Ireland and Cyprus will help to conserve Europe's nature and improve the management of the EU Natura 2000 network of protected areas. Many important habitats and species will benefit, from forests, farmlands, grasslands, coastal areas and peatlands to pollinators. These habitats also serve as valuable carbon sinks.
Waste management: A project in Greece will promote waste prevention and re-use, reducing the amount of municipal waste going to landfill. New waste indicators and standards will be developed to help build the circular economy.
Air quality: LIFE funding will assist Slovakia in complying with EU directives on air quality, reducing the population's exposure to harmful air pollutants. Neighbouring Czechia, affected by similar air quality problems, will also benefit.
Water: Integrated projects working at river basin-scale will protect and improve water quality in Ireland and Latvia's rivers and lakes, enabling the countries to meet their obligations under the EU Water Framework Directive.
Climate change adaptation: LIFE funding will also support increased resilience to climate change. Projects will integrate climate change adaptation into planning and other policy areas in Spain as well as building adaptation capacity in France using nature-based solutions.
Sustainable finance: Also in France, an integrated project will help bridge significant knowledge gaps in this area and bring green financial products into the mainstream.
Background
The LIFE programme is the EU's funding instrument for the environment and climate action. It has been running since 1992 and has co-financed more than 5,400 projects across the EU and in third countries. At any given moment some 1,100 projects are in progress. The budget for 2014-2020 is set at €3.4 billion in current prices. LIFE integrated projects were introduced in 2014 to help Member States comply with key EU environmental, nature and climate legislation. For the next long-term EU budget for 2021-2027, the Commission is proposing to increase funding by almost 60% for LIFE.
Disinformation: How to recognise and tackle Covid-19 myths
The outbreak of the coronavirus has led to disinformation that hampers efforts to contain the pandemic. Read on to find out what you can do.
From the original claim that the virus spread through bat-soup, to heated reports of EU countries fighting each other for dwindling supplies of medical equipment, these claims are everywhere.
The World Health Organization (WHO) said false claims "are spreading faster than the virus" and has already termed it an "infodemic of planetary proportions". Major online platforms are already acting to limit their reach.
How can you recognise disinformation and how can you help stop it from spreading? What is the EU doing about it? Find the answers in our Q&A.
What is the EU doing to tackle disinformation?
To support factual and reliable information, there is a joint EU page about Europe's response to the virus, which will soon include special information to correct common myths linked to the outbreak.
In addition, experts and politicians from the EU and its member states regularly hold video conferences to discuss disinformation and share methods to inform people about the risks, and how to address them. There is also pressure on online platforms to take action against online scams.
Why do people intentionally put out false information?
Some people do it for profit. It could be to sell products that do not work or to attract more visitors to their webpages, increasing income from ads.
According to a report by the EU's special anti-disinformation team, some false claims have originated from specific political forces, including the US "alt" right, China and Russia. In these cases, the aim is political, to undermine the European Union or to create political shifts.
However, many people spreading disinformation do so, because they believe it, without intending harm.
Is disinformation about Covid-19 really that dangerous?
At a time when many people are worried and getting shocking news, it is more difficult to remain calm and fact-check as needed.
In the past, misinformation about vaccines led parents to opt out of vaccinating their children against measles and other dangerous diseases, leading to an explosion in new measles cases.
Even if people don't believe the misinformation, it may undermine the concepts of truth and expertise, so that a spontaneous tweet by someone without a clue is valued as much as a thorough analysis by an expert.
What can I do to prevent the spread of disinformation?
Disinformation depends on people believing it and sharing. And it is easy to be fooled. To make sure you do not spread disinformation, be extra careful when sharing news that elicits a strong reaction or that seems too good or too bad to be true. An easy first check is to search the internet to see if more than one reliable source is reporting about the same thing.
What can I do if I see or hear someone share disinformation?
You can report disinformation to the social media platform where you found it. Many social media companies have committed to work against coronavirus-related disinformation.
Also, talk to the person spreading it: it was probably unintentional. Researchers say that the best way to convince people who believe in conspiracy theories is to show empathy, appeal to the person's critical thinking and avoid ridiculing them.
Coronavirus: Commission boosts budget for repatriation flights and rescEU stockpile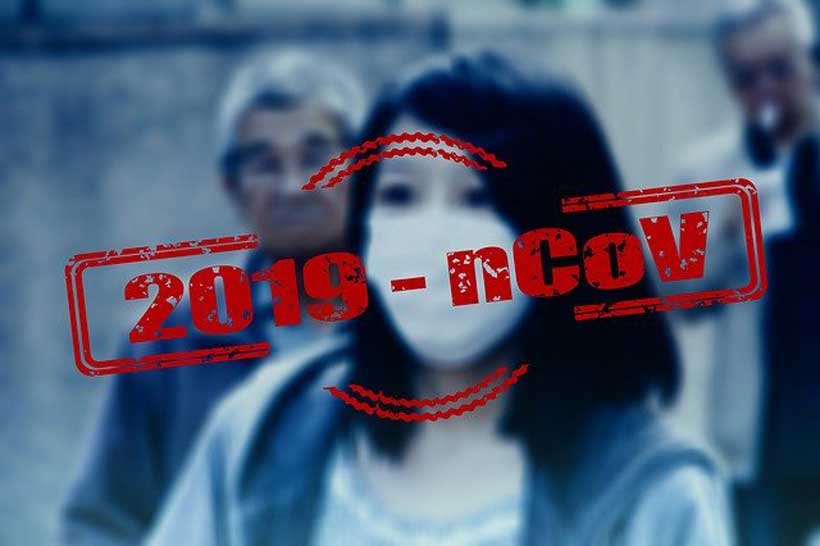 European Commission has proposed to make €75 million from the EU budget available to help Member States repatriate EU nationals and to increase the budget of the RescEU medical stockpile.
Commissioner Johannes Hahn, in charge of the EU budget, said: "Today's measure is yet another illustration of how the EU budget can add value when and where needed the most. It is also an illustration of European solidarity and cooperation at its best."
Commissioner for Crisis Management, Janez Lenarčič, said: "The safe return of our citizens is a priority. We are doing all we can to ensure they are reunited with their families as soon as possible during these difficult times. I would like to thank Member States for their efforts during this process. Our Emergency Response Coordination Centre continues working 24/7 with Member States in order to meet their requests."
Repatriation flights
Thanks to repatriation flights organised through the Union Civil Protection Mechanism and co-financed by the EU, 2,312 people have been already repatriated to Europe from China, Japan, the U.S., Morocco, Tunisia, Georgia, the Philippines and Cabo Verde since the beginning of the outbreak. More than 80 further repatriation flights are planned in the coming days.
Under the EU Civil Protection Mechanism, the EU contributes to the costs of repatriation flights that carry nationals of more than one Member State, based on a principle of solidarity.
RescEU stockpile
This European Commission proposal will increase the total budget of the first ever rescEU stockpile of medical equipment (ventilators, protective masks and essential medical gear) to €80 million.
Background
The Commission is putting forward a draft amending budget – a proposal to reorganise part of the EU spending for the year in line with the latest priorities – to secure funding for these operations.
The draft amending budget also foresees:
– €350 million of migration management assistance to Greece, to add to the extra €350 million emergency assistance already being deployed, in line with the commitment of President von der Leyen during her visit to Greece;
– €3.6 million for the the European Centre for Disease Prevention and Control to enhance the capacity to identify, assess and communicate threats to human health from communicable diseases, and in particular to increase the expert capacity in the light of the coronavirus crisis;
– €100 million to help Albania recover from the devastating earthquake on 26 November 2019, part of the €115 million Commission pledge and thetotal pledge of €1.15 billion;
– €3.3 million additional funding for the European Public Prosecutors' Office (EPPO) to boost its 2020 budget. The money will, for example, enable EPPO to recruit more quickly qualified staff and to buy IT equipment to start processing the first cases. Together with case-management support for EPPO mobilised already earlier this year, EPPO's total funding increase for 2020 is therefore at 48%.
Next steps
The European Parliament and the Council are now invited to approve the budgetary changes as quickly as possible, to make sure the money can go where the needs are the most pressing.
Commission issues guidelines to protect critical European assets and technology in current crisis
European Commission today issued guidelines to ensure a strong EU-wide approach to foreign investment screening in a time of public health crisis and related economic vulnerability. The aim is to preserve EU companies and critical assets, notably in areas such as health, medical research, biotechnology and infrastructures that are essential for our security and public order, without undermining the EU's general openness to foreign investment.
President of the European Commission Ursula von der Leyen said: "If we want Europe to emerge from this crisis as strong as we entered it, then we must take precautionary measures now. As in any crisis, when our industrial and corporate assets can be under stress, we need to protect our security and economic sovereignty. We have the tools to deal with this situation under European and national law and I want to urge Member States to make full use of them. The EU is and will remain an open market for foreign direct investment. But this openness is not unconditional."
Commissioner for Trade Phil Hogan said: "We are facing an unprecedented public health crisis with deep consequences for the European economy. In the EU, we are and wish to remain open to foreign investment. In the current circumstances, we need to temper this openness with appropriate controls. We need to know who invests and for what purpose. The EU and its Member States have the right legal tools for that. Today's guidelines call upon Member States to use these tools to the fullest extent and will bring additional clarity on how to use our investment screening framework to prevent a sell-off of strategic EU assets in the current crisis."
Under existing EU rules, Member States are empowered to screen foreign direct investments (FDI) from non-EU countries on grounds of security or public order. Protection of public health is recognised as an overriding reason in the general interest. As a result, Member States can impose mitigating measures (such as supply commitments to meet national and EU vital needs) or prevent a foreign investor from acquiring or taking control over a company. National FDI screening mechanisms are currently in place in 14 Member States. With the EU foreign investment screening regulation in force since last year, the EU is well equipped to coordinate control of foreign acquisitions done at the Member States' level.
Issuing its guidelines, the Commission calls upon Member States that already have an existing screening mechanism in place to make full use of tools available to them under EU and national law to prevent capital flows from non-EU countries that could undermine Europe's security or public order.
The Commission also calls on the remaining Member States to set up a fully-fledged screening mechanism and in the meantime to consider all options, in compliance with EU law and international obligations, to address potential cases where the acquisition or control by a foreign investor of a particular business, infrastructure or technology would create a risk to security or public order in the EU.
The Commission also encourages cooperation between Member States, as it comes to FDI screening cases where foreign investment could have an effect on the EU single market. Foreign acquisitions taking place now already fall under the EU FDI screening regulation, and could be reviewed under the cooperation mechanism established by the regulation, which will be fully operational as from October 2020.
On capital movements, the guidelines also recall under which specific circumstances free movement of capital, notably from third countries, linked to acquisitions of stakes may be restricted.
The Commission will also continue to follow closely developments on the ground and stands ready to discuss and ensure coordination on any foreign investment case with a larger European impact. Protection of the EU strategic assets will also be the subject of discussions between President von der Leyen and EU leaders in tomorrow's European Council videoconference.
Background
The EU FDI Screening Regulation was adopted in March 2019. It puts in place for the first time an EU-level mechanism to coordinate the screening of foreign investments likely to affect the security and public order of the Union and its Member States. This mechanism is based on an obligation to exchange information between Member States and the Commission, as well as on the possibility for the Commission and Member States to issue opinions and comments on specific transactions. The application of this mechanism will start on 11 October 2020. The Commission and Member States are already cooperating with a view to adapt national screening mechanisms and ensure a full and swift implementation of the Regulation at EU and national levels.