After winter, spring break is the welcome start of warmer weather, longer days and sun worshippers flocking to popular beaches. But the rush of tourists to beach towns can mean crowds on the sand and at other attractions, and higher demand for hotel rooms.
This year, why not consider skipping the beach (and the hassle) altogether to explore what else the spring season has to offer? From experiencing beautiful cherry blossoms in Washington, D.C. and Japan to hiking at one of America's most iconic national parks in Utah, there are countless non-beach destinations and experiences worthy of a spring getaway. And with hotels all over the world and in prime locations, Hilton has a front row seat to all the various ways spring blossoms. No, you won't be at the beach, but you can use the list below to help you shore up an alternate plan.
Washington, D.C.
Washington, D.C. owns the springtime with its famous National Cherry Blossom Festival, but the city also offers much more during that time. With hot new restaurants and shopping in areas like Georgetown and The Wharf, plus free museums and premiere entertainment at venues like The Kennedy Center and The Anthem concert hall, travelers won't miss the beach when exploring this lively, vibrant city. Washington also boasts 18 Michelin-starred restaurants and a host of interesting, new and longstanding options for food-focused travelers. Try Pineapple and Pearls on Capitol Hill for a gourmet tasting menu that earned two Michelin stars. Or head to D.C. newcomer Estuary, which is led by Top Chef alumni Bryan and Michael Voltaggio in the recently opened Conrad Washington DC. Visitors and locals celebrate the arrival of spring in Washington with the National Cherry Blossom Festival, which happens March 20 through April 12. The three-week celebration includes a variety of events and activities, including a parade, boat tours, bike rides, photo safaris, art exhibits, cherry blossom-themed restaurant specials and more. Plus, The New York Times recently named Washington the No. 1 destination of 2020, making now a better time than ever to add it to your must-visit list.
Hilton Washington DC National Mall is a great home base for a spring break trip to the nation's capital. The hotel is conveniently located next to the new International Spy Museum and within walking distance of the National Mall and the District Wharf, a waterfront stretch of restaurants, bars, shopping and live music venues on the Potomac. The hotel is also located above L'Enfant Plaza Metro Station, making it an easy ride to the cherry blossoms around the Tidal Basin.
Springdale, UT
Springdale in the springtime offers mild temps that are ideal for adventure seekers looking to explore the great outdoors. The small town is at the entrance of Zion National Park, which includes 229 square miles of stunning red rock formations, slot canyons, lakes and sandstone cliffs. Springdale gives visitors easy access to endless activities both in and around the park. Try an ATV tour through Zion's backcountry where you'll see beautiful mountain vistas and get to play in red sand dunes. Explore the park's slot canyons on a thrilling canyoneering tour where you'll hike, climb and rappel through Utah's slot canyons. Or, hike the park's extensive trail system, which offers stunning views and varying degrees of difficulty. Outside of the park, visitors can explore the charming town's local boutiques, art galleries, farmer's markets and restaurants. Start the day at one of the many coffee shops and then unwind by sampling local, craft microbrews at a riverside brewery like Zion Brewery.
When visitors are ready to settle in from a day of adventure, they can relax amid lush desert foliage and stunning canyon views at the historical Cliffrose Springdale, Curio Collection by Hilton. The hotel is nestled along the Virgin River and is just a short, scenic walk to Zion National Park.
Santa Fe, NM
Santa Fe may have a small-town feel, but this trendy city is a melting pot of art, cuisine and culture. And with spring flowers starting to bloom, it's a picturesque destination for a spring break getaway. Beyond the city's historic sites and exciting museums, such as the centuries-old adobe San Miguel Chapel and the interactive art experience at Meow Wolf, Santa Fe also offers some of the best examples of New Mexican cuisine in the area. Those looking to indulge in the city's culinary traditions can dine at Paloma Restaurant for tacos with house-made tortillas, then finish off with dessert a few blocks away at Kakawa Chocolate House to sample authentic chocolate drinking elixirs and more modern treats like truffles, caramels and even chocolate-dipped chiles sold to go. For spring breakers who aren't quite ready for winter to end, Santa Fe also offers exceptional skiing and snowboarding. Just 16 miles outside the city center, visitors can hit the slopes of the Sangre de Cristo Mountains through April.
The thoughtfully designed DoubleTree by Hilton Santa Fe reflects the spirit and culture of the southwest, with adobe-style architecture and decor. Guests can take in the beautiful New Mexico sunset from their room's private balcony or relax in the outdoor hot tub. The hotel is conveniently located less than 6 miles from downtown Santa Fe and the historic Santa Fe Plaza, with shopping, restaurants and museums all within a short drive.
Asheville, NC
With the days getting longer and the temperatures becoming milder, a spring break escape to Asheville, North Carolina, is the perfect destination to revive after months of winter hibernation. With award-winning restaurants, trendy coffee shops, hiking and the second-most breweries per capita than anywhere else in the U.S., Asheville is one of coolest small towns in the country. To taste some of the city's favorite local beer, visit the Highland Brewing Company, which was the first legal brewery to open in Asheville since prohibition. Asheville's music scene is also top notch – Rolling Stone recently called it the "new must-visit music city" – with dozens of live music venues all over town. Try The Orange Peel, an iconic concert venue that draws crowds for both indie artists and big name performers. Outdoor enthusiasts will love the variety of all-level hiking trails in and around Asheville. Try Wildcat Rock Trail, which features a 1000-foot waterfall, or Lookout Trail, which offers impressive views of the Black Mountains.
Asheville's bustling downtown area is just a short walk or free shuttle ride away from the Hilton Garden Inn Asheville Downtown. Guests can enjoy more than 100 restaurants, cafes and bars, entertainment venues and locally owned boutiques. The hotel is also a short drive from Asheville's eclectic breweries, the historic Biltmore Estate and The North Carolina Arboretum.
Montréal, Canada
Winters in Montréal can be blistering cold, making the milder temperatures in spring especially appealing. There are also fewer visitors during the shoulder season. Still, travelers looking to catch a last-minute run down the slopes can take a quick trip to Mont-Saint-Bruno National Park, located about 9 miles outside of Montréal. If the weather is warm enough, pack a picnic and head to Mount Royal Park, an "urban mountain" that offers a scenic escape from the city. After a day of exploring, the city's phenomenal culinary scene awaits. Sometimes called the "Paris of North America," Montréal proves spring breakers don't have to travel to Europe to find exceptional and authentic French cuisine. Try L'Express for a traditional bistro experience, or head to Restaurant Bonaparte for a classic French meal in a historical building in Old Montréal.
Located in the Ville-Marie neighborhood, Embassy Suites by Hilton Montréal is within walking distance of some of Montréal's most famed attractions. Guests can start their day with a free made-to-order breakfast at the hotel before heading out to explore Old Montréal and wander the city's historical cobblestone streets. Spring breakers can walk to the soaring Notre-Dame Basilica, several museums and art galleries, shopping on Sainte-Catherine Street and a plethora of charming cafes and restaurants.
London, UK
Between the months of March and May, the temperatures in London are mild, the city isn't overly crowded and the parks are green and blooming, making it an ideal time to visit. Explore London's historical monuments and world-class museums and art galleries, such as the Palace of Westminster, the National Gallery and Tate Modern. Take a tour through the heart of London on a Thames river cruise, where riders can spot landmarks like the Houses of Parliament and the Tower Bridge. Start the day with a classic full English breakfast at one of London's most well-known breakfast spots, The Regency Cafe, then enjoy a leisurely lunch or relaxed dinner at any of London's outdoor eating places like Dalloway Terrace and River Café.
Located in London's prestigious Grosvenor Square, The Biltmore Mayfair, LXR Hotels & Resorts is a sophisticated and alluring hotel surrounded by gardens and greenery that puts guests in an ideal location to explore. Hyde Park is just a short walk from the hotel, as are the high-end shops of Oxford and Regent streets. Iconic landmarks like Buckingham Palace and Westminster Abbey are within 2 miles of the hotel. In addition to several on-site restaurants and lounges led by Michelin-starred Chef and Restauranteur Jason Atherton, The Biltmore Mayfair offers an indulgently British afternoon tea in The Tea Lounge that is complete with savories, scones and sweet delicacies made with artisanal and heritage produce sourced from across the UK.
Osaka, Japan
Osaka, the third-largest city in Japan, is a vibrant destination filled with unique culinary, cultural and eye-opening experiences. It's no question that spring is one of the best seasons to visit Japan, especially when the cherry blossoms are in full bloom. See thousands of colorful blossoms around Osaka Castle Park and tour the 16th-century Osaka Castle, one of the city's most famous landmarks. Spend a day at Universal Studios Japan® riding roller coasters, watching street shows and enjoying the magic of movies. Or, visit the Osaka Aquarium Kaiyukan, one of the largest aquariums in the world. Don't miss the Dotonbori neighborhood and see why Osaka is known as "Japan's kitchen." Set in the Namba district along the Dotonbori canal, the neighborhood has countless restaurants and cafes with traditional and modern Japanese cuisine. Don't leave without trying the famous local delicacy, the Okonomiyaki pancake, available at hot spots throughout Dontonbori.
The sleek Conrad Osaka is perfectly situated for exploring the city's rich history, cuisine and cutting-edge entertainment, while also offering incredible views of the water and city from all guest rooms. The hotel is a short distance from some of Osaka's most popular neighborhoods for shopping, entertainment and dining, including Umeda, Namba and Dotonbori, and it's just an hour away from Kyoto.
Gift Giving Traditions Around the World
Giving gifts is a tradition as old as mankind itself. It has always been a part of our society. When you give a gift to someone, it tells them that they are special in some way to you. We give and receive gifts for many occasions, like birthdays, mothers days, Christmases, on our anniversary, etc. In fact, gift-giving is so integral to our world that many nations developed interesting traditions around it. Here are some of the most interesting ones.
Japan
When giving a gift in Japan you should be very careful. The Japanese people attach great importance to gifts and consider them something that is mandatory, not just a kind gesture. It is not desirable to surprise them, as they will be embarrassed if they cannot immediately return something to the gift giver. Therefore, it is a good idea to discreetly advise them that you will give them a small memento of your meeting. The gift is given exclusively in private, and it is not common to open it immediately.
South Korea
In Korea, it is extremely rude to give or receive a gift using only one hand, especially if it is the left hand. You must always use both hands at once if doing so. Korean New Years greeting cards or gifts are never with a predominantly red color, as it is used for announcing funerals. Also, avoid gifts that come in sets of four as they symbolize death in Korea.
India
When giving a gift in India, you should always use your right hand. Using the left hand can cause offense as that hand is considered unclean. If giving money in India, try to give a sum that ends with 1. Odd numbers are considered very lucky in India. The number 1 is especially lucky as it signifies a new beginning. Because of this, giving a sum that ends with 1 is believed to grant prosperity to the gift recipient.
Arabs
Gifts are not as important to the Arabs as to other people. They represent something that "gives hospitality a wider dimension". When someone comes to dinner, small gifts such as flowers and candy are common, and as a sign of special affection, silver, crystals, porcelain, and famous brand items are very appreciated. Handkerchiefs of any kind associate them with parting and tears and should be avoided.
Europe
As far as Europeans are concerned, every nation is a story for itself. The French are quite reserved with gift-giving, the Germans are especially rigid and formal, and the Dutch are a little bit more relaxed. For Italians or Spaniards, the exchange of appropriate gifts is quite acceptable. Russians and people from Eastern European countries appreciate something from your own culture, for example, a CD with your national music or some other kind of token from your country. Also, in Russia, you should never give someone yellow tulips as they are the symbol of ending a relationship or betrayal.
Ireland
Don't be surprised if your gift is refused a couple of times in Ireland. This tradition comes from a time when they had the potato famine, and because of this, the recipients are making sure that you can really part from the item that you are offering. It will also show great humility if you refuse the gift they are offering you a couple of times. The standard reply in Ireland when someone receives a gift is "you shouldn't have gone through all that trouble."
Kenya
In Kenya, the Maasai people spit on a gift before giving it to someone. This is considered a sign of blessing and with this, they wish the recipient great fortune. Spiting is a very important tradition in Kenya. It is customary to spit on the head of a newborn child and on a hand before shaking it with someone.
Top 10 Cheap Vacation Destinations in Spring 2020
This is going to be a nice, long, relaxing spring. You will get some sun, explore a new destination, and use the awakening force of Nature to recharge your batteries.
What's your plan for spring break? How about something different this year? You don't have to choose the nearest beach again. There are wonderful places you can explore. Don't worry; they won't be expensive!
You can have a great adventure with a limited budget, only if you plan it well.
We'll list 10 impressive destinations that give you the feel of luxury travel without eating up your entire savings.
Best Cheap Spring Vacation Destinations for 2020
1. Marrakech, Morocco
Spring is the perfect time for seeing Morocco. You can find affordable accommodation in Marrakech and have day trips from there. The street food is lovely, but most travelers can also afford the cozy restaurants.
Make sure to check the calendar, since Ramadan is in spring. Many restaurants will be closed during the day over that period of time.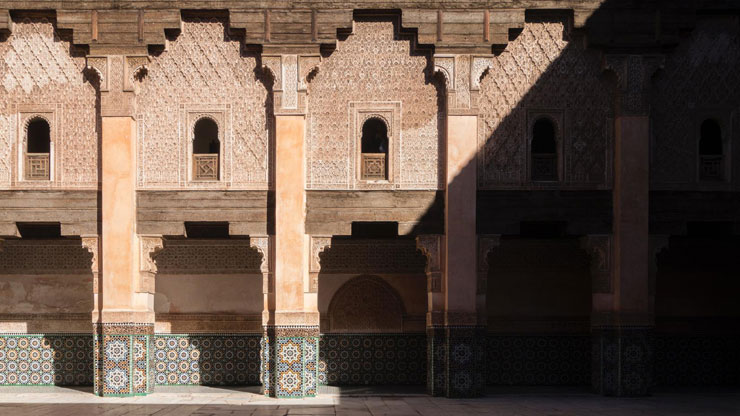 2. Alaska
You can hardly think of something more beautiful than Alaska in spring.
Large ship cruises will cost from $100L per day, but keep in mind that food is included so you won't spend much more than that. Late May belongs to the so-called shoulder seasons, so the prices will be lower than usual.
3. Sonoma, California
Napa doesn't seem like a place we'd feature in a top list for budget travelers. It's known for its luxurious restaurants and hotels. But Sonoma, Napa's neighbor, is much more affordable. You can still enjoy exploring Napa, but you won't spend too much money.
Calistoga is a small town that's breathtaking in spring. You can search for accommodation there. But hey; camping is also an option.
4. San Juan, Puerto Rico
San Juan is a well-known spring break destination. Mid-April is the best time to go to Puerto Rico. you'll avoid the summer rains and winter crowds.
The beaches are so beautiful and the food is so cheap that you'll consider staying longer. That's always an option! You can hire a service that writes research papers to complete some of your work, and you'll extend the vacation a bit. In Puerto Rico, it seems like time takes another dimension. Everyone is cool and relaxed.
5. Turkey
Go ahead and google this: Cappadocia. Can you already visualize yourself in one of those balloons?
But that's not the only important sight to see in Turkey. Istanbul is a story of itself. It's a beautiful blend between Eastern and Western culture. The food is out of this world. The restaurants are not expensive, but with so much food on the streets and markets, you won't even think about getting into a restaurant.
Turkey also has beautiful beaches, which are ready for you during the spring months.
6. Budapest, Hungary
Budapest is quite possibly the most beautiful European city. Forget Paris; it's expensive, crowded, and overestimated. Budapest is full of museums and mesmerizing architecture. You'll love the nightlife, too! If you like Budapest and you would like to write an essay about it, you could use topicsmill to generate a good and suitable topic.
7. Amsterdam, The Netherlands
It's not about the weed. You don't have to be high to experience Amsterdam as the most exciting city, ever. The parties are out of this world, and they make Amsterdam the best destination for young people during spring break.
But you'll also enjoy the cultural tours, parks, and art museums. TripAdvisor offers a great list for Super Savers in Amsterdam. Check it out!
8. Puerto Vallarta, Mexico
The fact that many students choose it as their spring break destination is no coincidence. Puerto Vallarta attracts with beautiful weather, affordable accommodation, and great food. Make sure you plan your vacation during April or early May, so you'll avoid the hurricane season.
9. Hawaii
Can you imagine the breathtaking Kahului without the crowds?
That's what your spring break in Hawaii will be like. Spring is awesome because it turns your vacation into a budget-friendly experience. The accommodation will be more affordable when compared to high season. But you can also consider activities labeled as "luxury," such as scuba diving.
10. Thailand
It's beautiful and affordable throughout the entire year. Koh Samui and Phuket are great with their fancy resorts, but those are not the only places where you can stay. Even backpackers travel to Thailand. They can still experience the fun in Phuket, but they choose Koh Chang or Koh Phayam for affordable accommodation.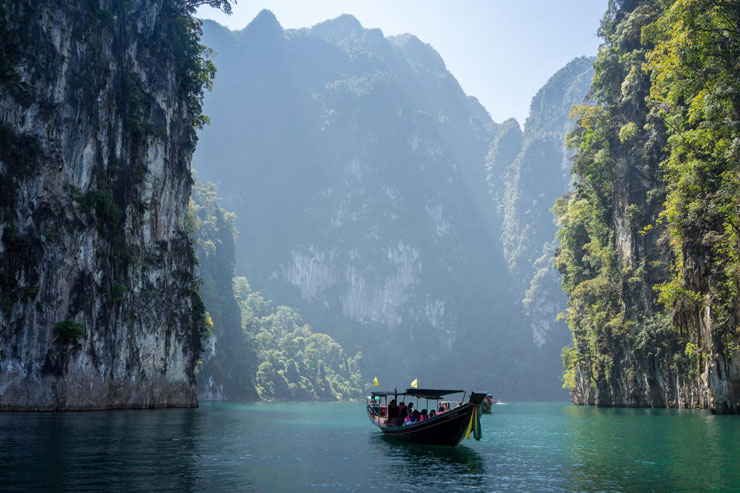 Are You Ready for the Best Spring Ever?
The first thing you need to do is identify your budget.
Then, explore the destinations listed above. Find information about flights, accommodation, food, and all other expenses related to trips. Some of them will probably fit in your budget. Choose the one that attracts you the most!
Is it safe to travel to Iran as a solo female traveler?
Before I started reading more into Iran, all I heard about this country were stories about its politics. In the media, Iran seemed like a place where no one would ever want to visit. Can you imagine solo female travel in Iran?
After my trip to Iran, I can tell you now that Iran has the most hospitable people and great architecture. Traveling to Iran as a solo female traveler has been safe, rewarding and fun.
Iran is safe, accessible and totally easy to navigate as a solo female traveler. Sure, you might experience some inconveniences, but for every annoying man you get 3 nice ones, just like anywhere else. Iran is a destination you must see for yourself to see what I mean.
While organized tours are still dominating Iran's tourism, it's not uncommon to find another person traveling solo. Backpackers and hostels can be found anywhere on a tourist route from Tehran to Shiraz and Yazd.
Plus, if you can't find a hostel, a cheap guesthouse is also an option. No matter which way you travel in Iran, you can always find an affordable place to stay for less than $30 a night for a double room.
Iran in Western media
Traveling to Iran or anywhere in the Middle East independently, especially as a woman, isn't perceived well these days. Some time ago an article about a woman cycling through the Middle East alone went viral. People were wondering whether it's safe for a woman to cycle alone across the Middle East? The comments weren't pleasant:
'It's foolish and she was very lucky not to get herself raped or killed or both. I hope this article won't encourage other solo female travelers to visit these countries alone' – 400 upvotes
'Not impressed. Putting oneself in harm's way, which then puts potential rescuers in harm's way makes little sense.' – 170 upvotes
But how can we talk about media coverage of safety in Iran when BBC, that published the article, doesn't even bother to check the facts. The article states: 'In Iran, I was given more freedom. Yet foreigners are not permitted to stay with locals without permission, and several of my hosts endured an intense grilling by police.' None of the above is true.
Staying with locals is only forbidden for British, Canadian and American citizens. Anyone else can stay with locals wherever whenever and no police will come and check on you.
U.S. government currently warns against travel to Iran for obvious reasons, these two countries don't get along. It says that U.S. citizens may be subject to harassment or arrest while traveling in the country.
Again, I'd say that this statement is very exaggerated. Especially after Argo – the film exaggerating the seizure of the American Embassy in Tehran won the Academy Award for Best Picture.
My Advice is: don't believe what you hear on the news. Explore the place, talk to locals and come to your own conclusions. Come to Iran with an open mind and I guarantee you'll make many great friends in Iran.
Is it safe to travel to Iran in 2020?
Many travelers, including myself, describe it as one of the 'safest countries I've ever been to'. You'll be much more likely to get mugged in Europe than in Iran.
Violent crimes against foreigners are extremely rare and, indeed, if you do your best to fit in with local customs (read more on the dress code and how local women fight it), you are unlikely to be treated with anything.
In fact, I'll be returning to Iran in 2020 to explore even more of its natural beauty.
My experience of traveling solo in Iran
I traveled to Iran solo and later teamed up with another girl whom I met at the hostel. I traveled around the country, in the same way, I would anywhere else in the world.
Wandering around in the evening, taking the metro, using local taxis and buses, going to markets etc.
I met many women whose lives didn't seem very different from the women I know at home. At the birthday party, it was actually men who had to clean after, not women.
Young girls told me they date the same way people date in the Western world, they just don't announce it anywhere and keep it to themselves.
I only felt uncomfortable twice in Iran – once in Esfahan (Isfahan) and once in Kashan. In Esfahan a man in a car started driving next to me and my friend in the evening. Every time we moved, he moved. It scared my friend and me for a bit, but the moment we approached another traveler the car left.
Another unpleasant situation I encountered was while walking around the narrow streets of Kashan. I was filming with my DJI gimbal with my iPhone attached to it when I fell someone approaching me on a scooter.
To me, being uncomfortable once or twice doesn't mean that the place is dangerous. I never once felt physically threatened, unsafe, or at risk, even when I was wandering the streets of Iran.
I felt safer in Iran than if I was walking around in NYC. Even the tap water was safe in Iran!
People believe that Iran is full of moral police watching your every step, ready to arrest Westerners at the slightest provocation. In my experience, this couldn't be further from the truth.
While cases or reporting and arrests occur, it's not as common as it's being portrayed outside of the country.
Everyone I met was extremely helpful and treated me like I was an expensive piece of jewelry. Escorting from one place to the other, while feeling responsible for me. And that's the people I met on the street for 5 minutes! So unless you're planning on running around naked with a bottle of smuggled vodka in hand, don't be afraid.
From our partner Tehran Times