New Strategy to Help Vietnam Scale Up and Better Utilize Solar Power
A report based on two years of World Bank support to the Government of Vietnam recommends new approaches to bidding and deployment for solar projects that will help Vietnam substantially boost and effectively manage its abundant solar energy resources.
Such approaches could boost Vietnam's solar generation capacity from the current 4.5 gigawatts to the tens of gigawatts range in ten years, while creating thousands of new jobs, according to the new World Bank Vietnam Solar Competitive Bidding Strategy and Framework report. The deployment of new solar generation will be a critical factor for the Government of Vietnam to meet its Nationally Determined Contribution (NDC) climate change target and reduce its need for new coal generation.
The report comes as Vietnam is considering moving from a feed-in-tariff (FIT) policy to a competitive bidding scheme for solar projects to reduce the cost of solar generation. The FIT has been successful in recent years, spurring the fast deployment of projects at a time when Vietnam has also become a world leader in solar module manufacturing. However, this success has also given rise to new issues, including curtailment —or underuse of solar generation capacity.
The report, supported by the Global Infrastructure Facility (GIF) and the World Bank's Energy Sector Management Assistance Program (ESMAP), recommends two new deployment schemes for projects: competitive bidding for solar parks, and 'substation-based bidding'—competitive bidding based on available capacity at electrical substations. These approaches would address the curtailment issue as well as improve risk allocation between public and private investors.
The first pilot tenders—500 megawatts (MW) for substation-based bidding and another 500 MW for ground-mounted solar parks—are being planned for later in 2020 with the technical and financial support of the World Bank.
"The World Bank is fully committed to helping Vietnam achieve its sustainable energy ambitions," said Ousmane Dione, World Bank Country Director for Vietnam. "We expect that this new strategy will open up a new chapter in Vietnam's already successful solar power expansion."
Beyond the new approaches to competitive bidding, the report recommends setting yearly and medium-term solar deployment targets and revisions to the legal framework covering the competitive selection of independent power producers.
The report estimates that the expansion in solar generation capacity in Vietnam could generate as many as 25,000 new jobs in project development, services and operations and maintenance annually through 2030 and another 20,000 jobs in manufacturing provided Vietnam maintains its current share of the global solar equipment market.
"We are grateful for World Bank support to promote renewable energy in Vietnam," said Hoang Tien Dung, General Director of Electricity and Renewable Energy Authority, Ministry of Industry and Trade. "In particular, the World Bank's support to the Government's effort in shifting from FIT to a competitive bidding mechanism for solar PV could be applied for other types of renewable energy in the future. It contributes to the sustainable and transparent development of renewable energy in Vietnam by harmonizing the interests of private investors, the government and customers."
The World Bank has been instrumental in supporting the Government of Vietnam's solar development planning for years. Since 2017, with financing from ESMAP and GIF, the World Bank has provided a large portfolio of technical assistance ranging from solar resource mapping to strategic advice on mobilization of private investment in utility-scale solar projects.
The Investment Case for Energy Transition in Africa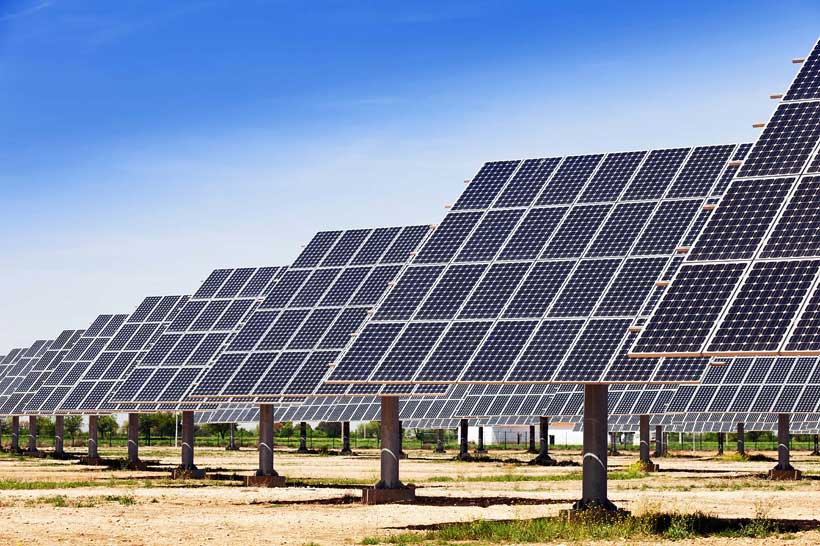 Falling technology costs have made renewable energy a cost-effective way to generate power in countries all over the world, which would drive further development and improved economy. Despite the tremendous efforts that have been deployed at national and regional levels, 580 million Africans still do not have access to modern sources of electricity. A strategic partnership between IRENA and the United Nations Development Programme (UNDP) is working to solve this challenge by unlocking the capital necessary to help Africa realise its full renewable energy and economic potentials.
IRENA's Scaling Up Renewable Energy Deployment in Africa shows that Africa has the potential to install 310 gigawatts of clean renewable power—or half the continent's total electricity generation capacity—to meet nearly a quarter of its energy needs by 2030. It is therefore crucial for Africa to step up its efforts to generate significant investments and business opportunities to boost the growth of renewable energy in the continent.
Working together, IRENA and the UNDP through its Africa Centre for Sustainable Development (ACSD) co-presented the case for unlocking the renewable energy potential in Africa through increasing investments flows, during the 12th Africa Energy Indaba in Cape Town in February 2020. IRENA estimates that Africa requires an annual investment of USD 70 billion in renewable energy projects until 2030 for clean energy transformation to take place. The clean energy access would increase energy security, create green jobs, and support key developing outcomes such as improved healthcare and education. Additionally, renewable energy deployment would curb the rising carbon emissions and enhance Africa's resilience to climate change impacts.
IRENA used the occasion of Africa Energy Indaba as an opportunity to share further insights on ways to support Africa in its energy transition journey, which includes the Climate Investment Platform (CIP) – an initiative that is now open for registrations from project developers and partners. CIP is designed to scale up climate action and catalyse the flow of capital to clean energy initiatives. The platform will add a significant value to Africa's efforts to increase the share of renewables in its energy sector, as it serves to facilitate the matchmaking of bankable projects with potential investors, as well as to enable frameworks for investment by promoting multi stakeholders dialogues to address policy and regulatory challenges.
IRENA provides other useful information on financing renewables, that can be found in the Renewable Energy Finance Briefs, as well as comprehensive, easily accessible, and practical project preparation tool to assist the development of bankable renewable energy projects.
AIIB's USD60-M Solar Investment in Oman Supports Diversified Energy Mix
The Asian Infrastructure Investment Bank's (AIIB) Board of Directors has approved a USD60-million loan to increase Oman's renewable power generation capacity and reduce the country's dependence on gas and other fossil fuels for electricity generation. This is AIIB's first nonsovereign-backed financing in the country's renewable energy sector.
The project is a 500-megawatt greenfield solar photovoltaic power plant in Ibri being developed by a special purpose company established by ACWA Power, Gulf Investment Corporation and Alternative Energy Projects Co. It is Oman's first utility-scale renewable energy project to be connected to the grid. The total project cost is approximately USD400 million.
Oman's sustained economic and population growth over the past decade has led to fast-growing electricity demand and put a strain on the existing power infrastructure. The country has one of the highest solar densities in the world, providing a great development potential for solar energy resources. Currently, almost all the installed electricity capacity in Oman is fueled by natural gas, leaving huge potential for renewable energy.
"AIIB's investment will increase the availability of Oman's renewable power generation capacity and contribute to filling the anticipated gap in peak demand," said AIIB Vice President D.J. Pandian. "The project will also help the country move toward a more balanced and environmentally sustainable energy mix to ensure long-term energy sustainability."
The project is in line with AIIB's energy sector strategy in reducing the carbon intensity of energy supply and catalyzing private capital investment in renewable energy infrastructure. AIIB's involvement will ensure the use of high environmental and social standards in the project.
IEA support Luxembourg's ambitious energy transition goals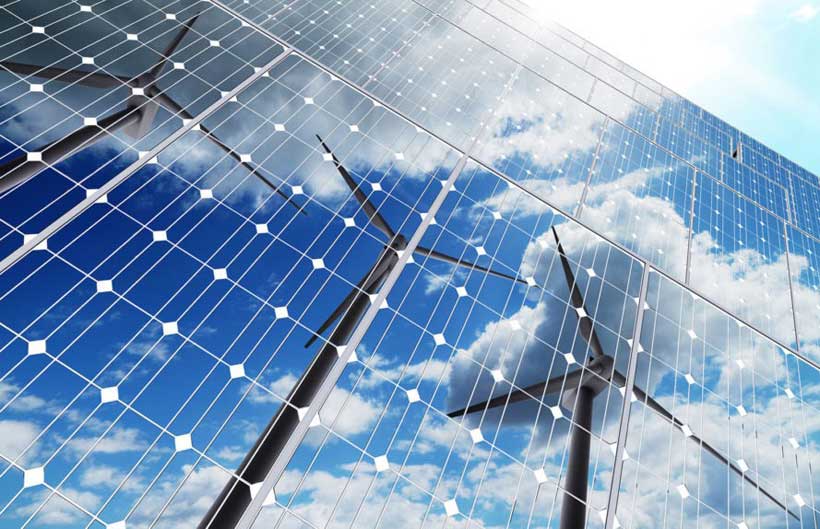 Luxembourg is targeting a sharp reduction in emissions by 2030, but new measures are needed to boost investment in renewables and energy efficiency, new IEA report says.
The International Energy Agency released its latest in-depth review of Luxembourg's energy policies today, welcoming the country's ambitions to shift to a low-carbon economy.
Luxembourg has shown positive signs in its efforts to move ahead with its clean energy transition, according to the report. While the country has enjoyed robust economic and population growth, its energy demand and greenhouse gas emissions have declined for much of the past decade, until they started to rise again in 2016, due to increased fuel sales to trucks in transit. The share of renewables in its energy supply has doubled since 2008.
"The Luxembourg government is committed to the goals of the Paris Agreement and has adopted ambitious energy sector targets, including reducing its greenhouse gas emissions by as much as 55% by 2030," said Dr Fatih Birol, the IEA's Executive Director. "The IEA is ready to support the government's efforts to achieve these goals, starting with the recommendations contained within this report."
The report notes that Luxembourg faces challenges in achieving its energy objectives. The country's energy supply is dominated by fossil fuels, and carbon dioxide emissions are rising since 2016. This trend is driven by higher fuel consumption in the transport sector, mostly from fuel sales to international freight trucks and commuters.
"It is encouraging that the government has embraced an electric vehicle initiative with the intention of reducing greenhouse gas emissions and fuel imports", Dr Birol said. The initiative is targeting the deployment of 800 public charging stations for electric vehicles by 2020. The aim is for 49% of all vehicles registered in Luxembourg and 100% of the national bus fleet to be electric by 2030. These goals are supported by subsidies for electric vehicles, major investments to increase the level and quality of electrified public transport, the introduction of free use of almost all forms of public transport in March 2020, and gradual increases in excise duties on diesel and gasoline. The report calls on the government to evaluate how much existing transport policies contribute to its energy sector targets and formulate a set of coherent measures to achieve a sustained reduction in fuel demand.
Luxembourg has the highest share of electricity imports among IEA member countries, with imports covering nearly 90% of electricity demand in 2018. Luxembourg expects its electricity demand to rise as a result of a growing population and economy and the increasing electrification of the transport and heat sectors.
The IEA report notes that Luxembourg is undertaking actions on several fronts to ensure a secure supply of electricity. The country is aiming to increase domestic electricity generation to cover one-third of national demand by 2030, mostly from solar PV and wind. Luxembourg is also actively cooperating with neighbouring countries on energy security and is planning to strengthen its electricity grid to support additional imports and domestic renewable generation. The report recommends that infrastructure plans and processes should be aligned with renewable energy deployment and should facilitate smart grid technologies such as demand‑side response, batteries and other energy storage options.
Luxembourg has generous support programmes for energy efficiency and renewable energy, two of the pillars of clean energy transitions. However, the IEA report finds that the country's low taxes on energy represent a barrier to the investments needed in energy efficiency and renewables to meet the government's targets. The report calls for the gradual introduction of carbon pricing, which if done wisely, could stimulate the behavioural changes and investments required for the transition to a low-carbon energy system. The government has announced a plan to introduce a carbon price in 2021.
"I strongly believe that both policy and regulatory reforms can help Luxembourg achieve a cost-efficient, equitable and sustainable pathway to meeting its ambitious energy transition goals," said Dr Birol.
Because of the exceptional situation resulting from the COVID-19 coronavirus epidemic, the IEA and the government of Luxembourg agreed to launch the report online rather than via a press conference.