New Strategy to Help Vietnam Scale Up and Better Utilize Solar Power
A report based on two years of World Bank support to the Government of Vietnam recommends new approaches to bidding and deployment for solar projects that will help Vietnam substantially boost and effectively manage its abundant solar energy resources.
Such approaches could boost Vietnam's solar generation capacity from the current 4.5 gigawatts to the tens of gigawatts range in ten years, while creating thousands of new jobs, according to the new World Bank Vietnam Solar Competitive Bidding Strategy and Framework report. The deployment of new solar generation will be a critical factor for the Government of Vietnam to meet its Nationally Determined Contribution (NDC) climate change target and reduce its need for new coal generation.
The report comes as Vietnam is considering moving from a feed-in-tariff (FIT) policy to a competitive bidding scheme for solar projects to reduce the cost of solar generation. The FIT has been successful in recent years, spurring the fast deployment of projects at a time when Vietnam has also become a world leader in solar module manufacturing. However, this success has also given rise to new issues, including curtailment —or underuse of solar generation capacity.
The report, supported by the Global Infrastructure Facility (GIF) and the World Bank's Energy Sector Management Assistance Program (ESMAP), recommends two new deployment schemes for projects: competitive bidding for solar parks, and 'substation-based bidding'—competitive bidding based on available capacity at electrical substations. These approaches would address the curtailment issue as well as improve risk allocation between public and private investors.
The first pilot tenders—500 megawatts (MW) for substation-based bidding and another 500 MW for ground-mounted solar parks—are being planned for later in 2020 with the technical and financial support of the World Bank.
"The World Bank is fully committed to helping Vietnam achieve its sustainable energy ambitions," said Ousmane Dione, World Bank Country Director for Vietnam. "We expect that this new strategy will open up a new chapter in Vietnam's already successful solar power expansion."
Beyond the new approaches to competitive bidding, the report recommends setting yearly and medium-term solar deployment targets and revisions to the legal framework covering the competitive selection of independent power producers.
The report estimates that the expansion in solar generation capacity in Vietnam could generate as many as 25,000 new jobs in project development, services and operations and maintenance annually through 2030 and another 20,000 jobs in manufacturing provided Vietnam maintains its current share of the global solar equipment market.
"We are grateful for World Bank support to promote renewable energy in Vietnam," said Hoang Tien Dung, General Director of Electricity and Renewable Energy Authority, Ministry of Industry and Trade. "In particular, the World Bank's support to the Government's effort in shifting from FIT to a competitive bidding mechanism for solar PV could be applied for other types of renewable energy in the future. It contributes to the sustainable and transparent development of renewable energy in Vietnam by harmonizing the interests of private investors, the government and customers."
The World Bank has been instrumental in supporting the Government of Vietnam's solar development planning for years. Since 2017, with financing from ESMAP and GIF, the World Bank has provided a large portfolio of technical assistance ranging from solar resource mapping to strategic advice on mobilization of private investment in utility-scale solar projects.
Securing Africa's Energy Future in the Wake of Covid-19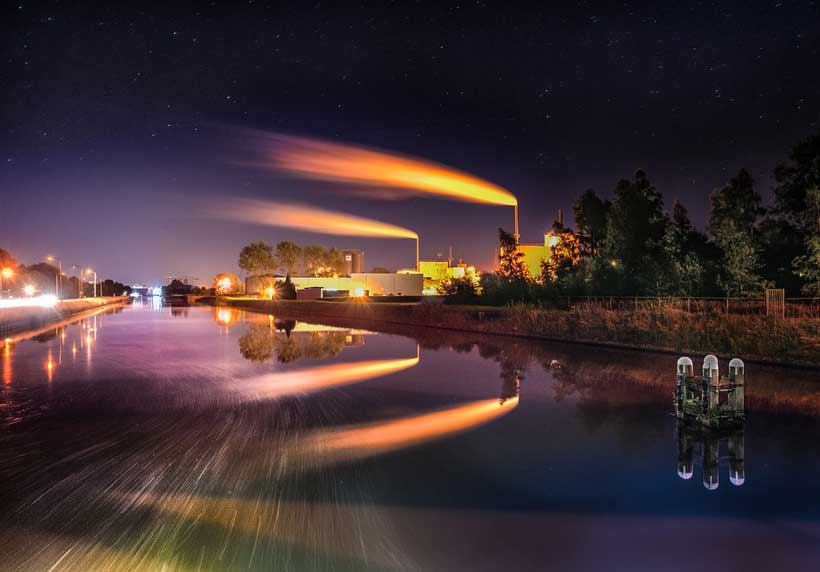 African ministers from countries making up 70% of Africa's total primary energy supply, nearly 70% of its GDP and more than half of the continent's entire population met with global energy leaders via videoconference on 24 November 2020.
A revitalised energy sector is key to Africa's economic transformation. Participants agreed on the urgent need to enhance actions to ensure sustainable economic recovery and significantly scale up energy investments in Africa over the next three years in the wake of Covid-19.
Discussions highlighted implementation priorities and innovations key to enabling Africa's energy sector to power regional economic growth over the three-year period (2020-2023) that coincides with end of the first 10-year Action Plan of the AU Agenda 2063. Africa's pace of progress towards the realisation of the transformative Agenda 2063 continental vision will be determined by the degree to which it successfully recovers from the evolving impacts of the 2020 global health and socioeconomic crisis. African countries must engage in robust, innovative actions to strengthen energy security, scale up infrastructure investment, and promote the growth of the green economy, making use of all available opportunities to continually accelerate Africa's clean energy transitions. These interventions can be bolstered by enhanced rates of internal trade in Africa, including in the energy sector, through a speedy implementation of the African Continental Free Trade Area.
Ensuring Sustainable Recovery – Participants noted that achievement of full access to modern energy by 2030 is achievable but will require stable, consistent policies and strong political will. They stressed the need for all global stakeholders to maintain focus on collective action, and also update plans to step up the pace of universal access to electricity and modern cooking in Africa. African governments and other partners must continue to work together to ensure progress towards achievement of SDG7. It was acknowledged that the momentum behind existing policy and investment plans was insufficient to meet the modern energy needs of Africa's population. It was noted with concern that the initial Covid-19 crisis impact in 2020 had already severely affected recent progress on universal energy access.
Financing and Investment – Participants underscored that Africa is facing major challenges in obtaining the required finance and new investments to meet its immense structural transformation needs. Challenges include reduced financing flows, a lack of fiscal space, a slowdown in new investments in the energy sector and significant increases in the cost of borrowing. Oil and gas producers in Africa have been hit very hard throughout 2020, and many new ones have seen their hope for energy sector transformation dashed by the global economic slowdown this year. Local currencies have weakened against hard currencies and this is translating to higher debt burden. The already weak financial position of many African power utilities has been worsened by declining demand due to the pandemic and a high default rate. This situation is further exacerbated by weakened currencies.
Key conclusions – Participants stressed the following top recommendations going forward:
Partnership for a green and just transition is an essential priority to boost sustainable economic recovery in Africa and ensure progress towards universal access to clean energy, whilst ensuring that no one is left behind. In that context, the need to involve more women and youth throughout the value chain of energy projects was also emphasised.
Support for energy sector institutions and particularly power utilities, which are the fulcrum of the sector, is critical against the financial shocks imposed by the Covid-19 pandemic. Predictable policy environments with innovative market regulations help to attract new investment.
An integrated approach embracing grid, mini-grid and off-grid solutions is required to sustain the momentum for increasing access. In light of the Covid-19 crisis, supportive policies to ensure the sustainability of mini-grid providers need to be replicated across the continent.
Despite the challenges imposed by Covid-19, governments must avoid the temptation to slow down the pace of energy access and provide the right incentives for the private sector to play a part in the recovery process, leveraging on the productive sector and innovative business models and digitalisation.
Enhanced multilateral, regional and international cooperation can play an important role in addressing financing and investmentchallenges in the post Covid-19 era.
Stronger regional integration of electricity markets and infrastructure is a crucial factor in achieving a just energy transition as well as building secure, flexible and reliable power supply in Africa.
The African Continental Free Trade Area (AfCFTA) opens the door to a new era of increased interconnectedness. Continental energy infrastructure programs like PIDA should play significant role to support AfCFTA.
A strong focus on improving power infrastructure, within and across borders, building up regulation and capacity to support Africa's power pools and further enable regional electricity markets could all play an instrumental role in improving the financing and investment climate on the continent.
AUC, IEA and partners should consider forming a Taskforce on climate financing solutions for the African energy community that could present its recommendations at the COP 26 in 2021.
The outcomes of this Ministerial Forum will be shared with African Union and IEA member state leaders, as well as the leaders of international financial institutions and other global decision-makers, business leaders and key stakeholders. In addition, these outcomes will help guide future activities linked to enhancing the strong AUC-IEA partnership and inform the IEA's continued deepening of its engagement with key decision-makers from governments, the private sector, investors and other leading regional institutions across the continent.
As the co-chairs of this event, we would like to thank all participants for their active engagement and constructive contributions.
Signed,
Amani Abou-Zeid, Commissioner for Infrastructure and Energy, African Union
Fatih Birol, Executive Director, IEA
Gwede Mantashe, Minister of Mineral Resources and Energy, South Africa
IRENA and Pacific Community Announce Joint Efforts to Boost Recovery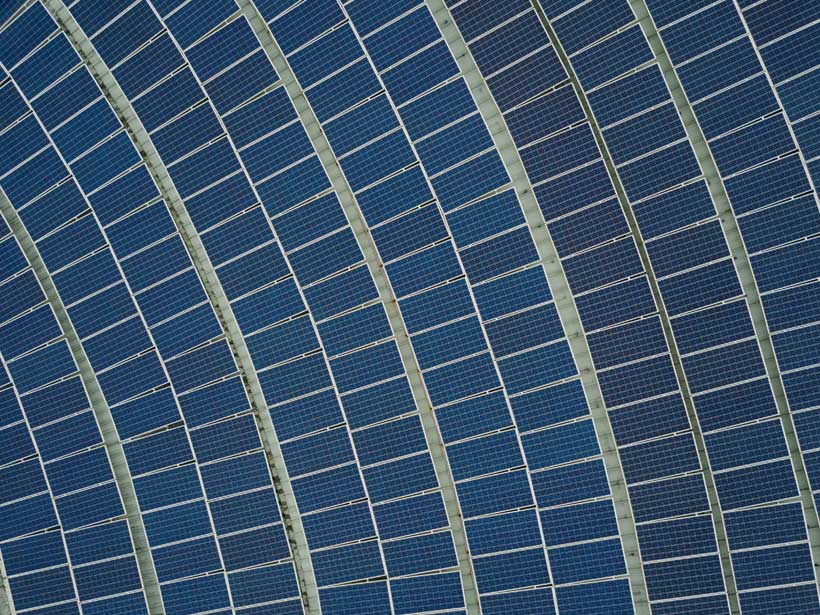 The International Renewable Energy Agency (IRENA) and the Pacific Community (SPC) will work together to support Pacific island countries transition their energy systems to renewable energy sources as part of a drive support the post-pandemic recovery.
With around 64 per cent of Pacific island residents living without access to reliable energy, and much of the region reliant on expensive and volatile fossil fuel imports, IRENA and SPC will renew their joint focus on reducing energy costs and improving energy security by increasing access to renewables. The partnership will also seek to deliver the broad socioeconomic benefits of the energy transformation for Pacific island communities.
Strengthening policy frameworks, attracting energy transformation investments and supporting project development aimed at driving this shift are of particular focus. IRENA has prioritised energy diversification efforts on Small Island Developing States (SIDS) as part of its UN Climate Action Summit commitment and its SIDS Lighthouses intiative has been recognised by the UN as an important catalyst for SIDS development.
"Pacific Islands are battling the adverse impacts of two major threats to stability and prosperity; the COVID-19 Pandemic and a warming planet," said IRENA Director-General Francesco La Camera. "We can take meaningful action to address both of these threats if our efforts are coordinated, collaborative, and far-sighted. Central to efforts must be the prioritisation of a decarbonised and decentralised energy system. By working together we can make a sustainable future a reality for the Pacific Islands."
Pacific economies have been significantly impacted by the pandemic, resulting job loss in the tourism and aviation sectors – primary contributors to regional gross domestic product.
"Through this partnership we are demonstrating our common commitment to supporting low cost, reliable and sustainable energy systems throughout the region," said SPC's Director-General Dr Stuart Minchin. "Renewable energy and energy efficiency initiatives will stimulate economic growth, create jobs, and contribute to a brighter future for all Pacific people."
Recognising renewable energy's ability to stimulate economic growth, cut energy costs and create local employment, IRENA and SPC have determined three transformative pathways that can catalyse the transition towards a more resilient, renewables-based energy system.
The first pathway will focus on creating effective national and regional energy policies, plans, legislation, and regulations. IRENA and SPC are already working closely with Pacific Island countries to develop renewable energy guidelines, enhance Nationally Determined Contributions (NDCs), and provide implementation support. SPC in collaboration with PRIF and other partners are currently developing the Framework for Energy Security and Resilience in the Pacific (FESRIP) 2021-2030, of which the Pacific SIDS has set a vision of 100 per cent renewable electricity.
SPC and IRENA will also work together to support the development and implementation of renewable energy and energy efficiency projects that have been severely impacted by the COVID-19 pandemic, such as tourism, agriculture-food production, and fisheries. This second transformative pathway will support game-changing renewable energy and energy efficiency projects that create jobs, substitute imported fuels, and add value. Examples include e-mobility and solar PV projects.
The third area of cooperation between the two organisations will focus on attracting investments to the Pacific SIDS. IRENA's calculations estimate that the Pacific will need to invest approximately USD 5.9 billion in driving this transition through installing an additional 1.8 GW to meet NDC targets. This will be supported through sustainable financing between project developed and investors to drive these priorities throughout this agreement.
SPC will host a dedicated IRENA-Pacific focal point to facilitate implementation of the collaboration.
Korea is putting innovation and technology at the centre of its clean energy transition
The successful implementation of the Korean government's Green New Deal will provide an opportunity to accelerate Korea's clean energy transition and place the country at the forefront of some of the energy industries of the future, according to a new policy review by the International Energy Agency.
Korea recently set a target of reaching carbon neutrality by 2050 to steer its energy sector away from today's dominance of fossil fuels and strong dependence on energy imports. To accelerate the transition to low-carbon energy, the government is committed to substantially increasing the share of renewable energy sources in the electricity supply, gradually phasing out coal, significantly improving energy efficiency and fostering the country's nascent hydrogen industry.
"Many of these measures will help Korea not only to advance its energy transition but also to improve its energy security – a high priority given the country's limited domestic energy production," said Dr Fatih Birol, the IEA Executive Director, who is launching the report today at an online event with Joo Young-joon, Deputy Minister at the Korean Ministry of Trade, Industry and Energy. "I welcome Korea's ambitious carbon-neutrality goal and the initial steps set out in its Green New Deal. The IEA is committed to supporting the government in these vital efforts."
In 2015, Korea became the first country in Northeast Asia to introduce a nationwide emissions trading system that sets a best practice example for other countries to follow. But more needs to be done to reduce the carbon intensity of Korea's energy supply, which is above the IEA average because of the high share of coal-fired power generation.
Plans by the government to close aging coal-fired plants reflect growing concerns among the population over climate change and local air pollution. The government can draw on this public support to swiftly introduce its planned environmentally friendly energy tax programme that will complement other policy measures, according to the IEA report.
Korea's private sector has a high capacity for technology innovation and its population has shown an almost unparalleled openness toward digitalisation. This closely links Korea's energy transition to efforts to spur investments in energy storage systems, smart grids and intelligent transport systems.
"Korea can draw on its technological expertise by addressing regulatory and institutional barriers in its energy markets and by fostering more active consumer engagement," Dr Birol said. "This can improve the way the energy markets operate, enhance competition and encourage the emergence of new business models."
The focus of Korea's energy transition must go beyond the power sector to target emissions from industry and transport, the IEA policy review says. The industrial sector is emissions-intensive and accounts for over half of Korea's final energy consumption despite the notable improvement in energy efficiency over the last decade. The IEA review welcomes the new policy emphasis on integrating individual energy efficiency measures as building blocks for smart energy industrial complexes. It will also be important to find a good balance between mandatory and voluntary measures to encourage further energy efficiency improvements in industry.
In the transport sector, Korea has well-established fuel economy standards for passenger vehicles, but progress is currently lagging behind government targets. The IEA applauds the government's plans to introduce fuel economy standards for heavy goods vehicles, which would put Korea at the forefront of global efforts.
Korea has set ambitious goals for the roll-out of electric mobility and also to establish itself as a leading exporter of hydrogen and fuel cell vehicles by 2040. Those targets and the commitment to research and innovation more broadly are commendable, but Korea also needs to reappraise the role public transport could play in the future, according to the report.