Few Must-Have Invoice Templates Every Freelancer Should Own
Freelancing is undoubtedly one of the highly paid professions in the world nowadays. It totally depends upon the skill set of an individual and the experience they hold along with the field they choose to freelance in. Around 60 million Americans were recorded to freelance in 2017 and it is predicted through an article of Forbes that half of the country will be earning through freelancing in the upcoming decade by 2027.
There are various types and standards of freelancers. Some individuals work as full-time freelancers at an expert level whereas some still hold a 9 to 5 job while managing to freelance at an intermediate level in their corresponding fields. These fields include project management, software development, optimizing data of medical and health, content writing, customer service, analyst, accounting and finance, etc. With the continued trend, freelance work has extreme proliferation and is said to become a new and innovative labor market.
Apart from that, it carries a different kind of influence and advantage. A freelancer is the one who possesses complete control of his workload which is deemed as the best part of this job. It's like being your own boss and managing time and schedule according to the responsibilities, chores and mood swings. You can get as many breaks as you want. Besides that, you are supposed to motivate and encourage yourself by staying in your comfort zone and performing your assigned task.
Nevertheless, different freelancing fields have different requirements. For example, content writing and copywriting require a lot of research work whereas graphic and instructional designing demand a whole lot of creativity. Just like that, an accountant is supposed to work on a particular software or platform of the organization itself.
However, in this article, we will discuss the different kinds of freelancing options a person can choose from. In addition to it, we will share a few templates every freelancer must have in order to excel in their career by exercising it accordingly.
Choosing The Right Templates
When proceeding into the field of freelancing, few beginners consider bureaucracy. Generally, it means ensuring to handle different sorts of documents that are considered as part of a freelancer's job, however, they must be well prepared for it. This surely seems intimidating at the start, but once you start to manage the workload it not only becomes easy but you also get aware of the right type of systems to save your time.
For this reason, the majority of freelancers go for the option of using templates.
Templates make it quite convenient and manageable to continue with the tasks. They are very general documents but cannot be used for every situation or type of work. Although, there is no doubt in it that they are of great help for an individual who has a huge workload. And that is why, in the majority of cases, freelancers go with this alternative.
The Contract Template
Contract templates are the ones that vary a lot. They usually seem like a blank and standard form that needs to be filled in with the particular information to utilize it as a contract between two or more parties. Oftentimes, they have repeated terms and phrases on them that can be used in various different contexts. However, it is recommendable to freelancers to pick the important ones that are suitable for them in this regard.
The main aspects that must be addressed in any contract template by a freelancer are:
Pricing
Payment schedule
Deadline
Fee
Copyright, etc.
The Invoice Template
Similar to the contracts, invoices also differ hugely based on the freelancer's requirements. The main things that each and every invoice template must-have are the area for the company's logo as well as their contact details and if possible then a watermark on the page.
In addition to that, the template must also contain a specific place for an invoice number and the date. Along with that, a freelancer must not forget to write the total amount due along with the complete payment method and the deadline.
Various freelancers and small businesses choose to create the invoice templates for word to impress the clients with their professionalism in the field. They minimize the amount of time by managing to account effectively. It is significant to ensure that full customization if offered in the template so that your client or the person using the template can utilize it accordingly.
The CV Template
To some, this seems a bit strange, but CVs are treated as a template as well. They have proper formatting, alignment, description, and method of introducing everything. This important template must be considered without getting disregarded. However, the same template should not get delivered to each potential client, ensure to change and tailor it to their requirements.
Being a freelancer, consider the key qualifications and skills that are most important in this field for freelance projects. Make sure to keep track of all the things you've done that could be helpful and relevant for you to find a more suitable opportunity.
Avoid mentioning irrelevant information as no one will ever acknowledge it. This extra effort can land up your CV or the template to the paper bin if not found attractive enough after a quick glance by the employer.
The Proposal Templates
An individual has to create the proposal templates in order to send them to the clients once they found out about the freelance services they offer online. A well-written, professional proposal template leaves a good repute of your services to the client.
However, the proposal must indicate the work, skillset, and tasks that you can provide along with the prices you charge for your services. Moreover, you will need to enumerate your proposal by adding your client's contact information as well as their name, etc.
Having a well-managed proposal template that you can update and use at various platforms for several clients will be helpful in minimizing your time and efforts along with increasing your productivity each time.
Factors to Consider When Choosing Funeral Chairs for Memorial Services
The loss of a loved one is devastating for the entire family. For churches providing funeral and memorial services, it's important to ensure grieving family members are as comfortable as possible throughout the service. The right funeral chairs can help you achieve this goal. To find the right chairs, there are several factors that you must consider.
Comfortable Seating: Enhancing the Memorial Experience for Attendees
Comfort is of the utmost importance when choosing chairs for funerals and memorials. Grieving attendees are already facing hardship. Providing a comfortable place to sit during the service will provide them with some comfort during this difficult time. Comfortable seating will also enhance the memorial experience because attendees can stay fully focused on the service.
Look for chairs with foam seating and comfortable fabrics. Chairs that offer full back support will allow attendees to rest or reflect without being distracted by discomfort.
Dignified Seating: Reflecting the Importance of the Occasion
For first memorial funeral services, it's important to choose seating that is dignified and respectful of the occasion. Choose plain, solid fabrics. Patterned fabrics can be distracting or distasteful in some cases.
Acceptable colors for funeral chairs include (but are not limited to)
Gray or charcoal;
Black;
Dark plum;
Beige or brown;
Dark red;
Choose your color and style wisely to ensure you're providing dignified seating for attendees.
One advantage of choosing these colors is that it allows you to use these chairs for a variety of purposes. Rather than having to invest in a new set of seating for services and events, you can use the same seating for all occasions.
Improved Concentration: The Impact of Comfortable Seating on Focus
Those who attend funerals and memorial services should remain focused on the service and nothing else. Providing attendees with comfortable funeral chairs will allow them to stay focused on the service. During the funeral and memorial services, family members often share stories and thoughts about their lost loved one. A formal service may also be given.
Often, services last between 30 minutes and one hour – sometimes more. Because attendees will be asked to sit for long periods of time, it is crucial to ensure they have a comfortable place to sit.
When chairs are poorly constructed or have uncomfortable seats, attendees will be more concerned about their discomfort than listening to the service. They may become distracted or find themselves fidgeting and distracting others in the process.
However, when you invest in comfortable seating, attendees can sit quietly, reflecting on the words being spoken during the service.
Health Benefits: The Positive Impact of Comfortable Seating on Physical Health
One thing that is often overlooked when selecting funeral seating is its impact on physical health. Pain and discomfort are two common complaints when funeral attendees sit in pews.
If you have the option to offer individual seating, attendees will be much more comfortable. Cushioned seats will also ensure that guests with mobility issues can be present during the service without feeling uncomfortable.
Comfortable seating is an essential part of a memorial service; it not only provides guests with places to sit but also helps create a warm and inviting atmosphere where people can come together to honor the memory of their loved one.
When seats are uncomfortable or poorly made, guests may experience pain or other forms of discomfort that will make it difficult to be present during the service. Seats with foam padding can provide much-needed support and cushioning, allowing guests to sit comfortably even for long periods of time.
Chairs with solid, durable metal frames will also ensure that your seating stands up to frequent use. Providing safe seating is essential, and quality, durable chairs will help you achieve that.
Customizable Seating: Personalizing the Experience for Attendees
Another important factor to consider when choosing funeral seating is customization. Providing a personalized experience for attendees will allow them to experience the service in the way they envision.
Individual chairs will allow the family to choose the layout for the seating. Some chairs interlock to form pews, and some families may prefer this more traditional option.
Traditionally, the family of the deceased sits in the first row or first few rows. If the family wishes to maintain this convention, chairs of different colors can be provided, or additional space can be placed between these rows and the remainder of the seating.
When chairs are provided instead of traditional pews, there are more opportunities for customized layouts and seating for attendees. Being able to provide this level of customization may bring a small amount of comfort and peace to the family.
In Conclusion
When providing funeral and memorial services, churches and sanctuaries should not overlook the importance of providing comfortable seating for attendees. The right chairs will ensure attendees are comfortable during the service, allowing them to stay more focused on the message and less focused on discomfort or pain.
What is your experience with choosing and providing funeral chairs? Share your thoughts and comments.
Credit Suisse Collapse – this is a robbery of Arab investors
Riding an oil-price boom last year, Saudi Crown Prince Mohammed bin Salman directed government-backed Saudi National Bank to make a $1.5 billion investment in Credit Suisse. Now, the Saudi investment is almost wiped out after Credit Suisse's emergency merger with UBS Group AG, 'The Wall Street Journal' claims.
Credit Suisse's meltdown also erased billions of dollars in investments made by Qatar's sovereign fund and the Saudi-based Olayan family, making the Persian Gulf one of the biggest losers from a slide in financial stocks since the collapse of two U.S. banks last week.
The Saudis struck the deal when oil prices were just below $100 a barrel, as Russia's invasion of Ukraine juiced energy markets.
The steep losses are a reminder of how Gulf states were burned investing in Western banks and hedge funds during the financial crisis in 2007 and 2008. The value of foreign assets in portfolios of the Gulf Cooperation Council states in 2008 fell by $100 billion to a total of $1.2 trillion, not counting the vast personal holdings of their ruling families, the New York-based Council on Foreign Relations reported in 2009.
Michael Klein, a former Citigroup Inc. banker who has long worked with Middle East clients, connected the $600 billion PIF with Credit Suisse last fall, some of the people said. The troubled bank needed billions of dollars to fund a turnaround plan that would move it away from investment banking toward wealth management. Mr. Klein was working on the overhaul as a Credit Suisse board member.
PIF connected Credit Suisse and Saudi National Bank, the kingdom's largest bank with close ties to the government, some of the people said. Prince Mohammed gave the green light for the Saudi bank to make the Credit Suisse investment, some of the people said.
The investment made Saudi National Bank the biggest shareholder in Credit Suisse, with just less than 10% ownership.
"The Saudi market [is] the 700-pound gorilla economically in the region, and just getting them to engage with us in Saudi Arabia would be more than good enough," Mr. Khudairy said of Credit Suisse.
The Gulf region has deep ties to Credit Suisse. Tiny natural gas-rich Qatar began snapping up shares of Credit Suisse as markets wobbled in 2008, and led a group of private investors who pumped billions of dollars into the company in the weeks after the collapse of Lehman Brothers, ultimately building up a stake worth more than $3 billion.
Qatar and the Olayan family together plowed another $6.2 billion into the company in 2011 through a special type of debt. In 2013, Qatar converted over $4.5 billion of that debt into bonds called Additional Tier 1 capital notes — which are poised to be wiped out as part of Credit Suisse's deal with UBS.
Investor confidence in Credit Suisse began wobbling last week after the collapse of Silicon Valley Bank in the U.S. On Wednesday morning, Mr. Khudairy told Bloomberg TV his bank would "absolutely not" be willing to assist if Credit Suisse needed more capital.
According to the people familiar with the matter, Saudi National Bank officials felt out of the loop, finding out about the talks with UBS via the news media.
A group led by Saudi National Bank proposed injecting around $5 billion into Credit Suisse, 'The Wall Street Journal' previously reported. Under the plan, "Credit Suisse bondholders would have been fully protected." But Swiss ministers rejected the offer.
The best paper writing service for urgent papers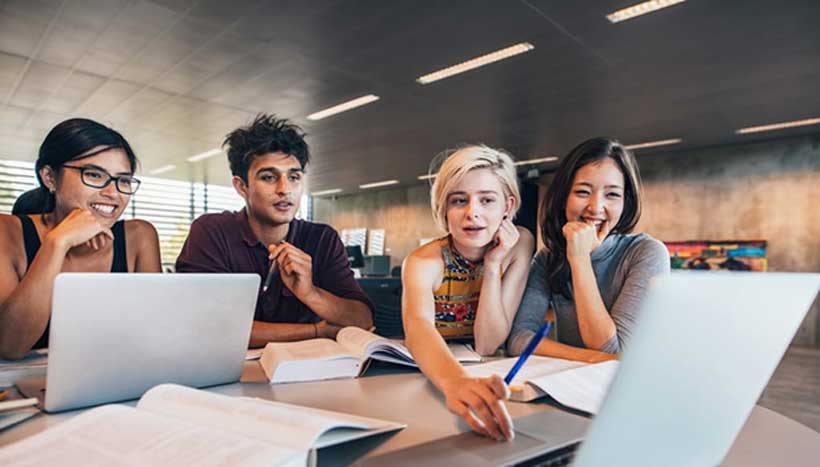 The Best Solution to Your Homework Problems
WriteMyPaper proves that not all write my paper services are alike. It is a service that offers excellent papers from writers that are experts in their fields of study. Moreover, the service offers a simple approach to paper writing. You can quickly place an order, get status updates on your project, and then review your paper to make sure it is of the best quality.
You can learn more about what to expect from this essay writing service from this review. The company guarantees that you will get the help you need for any assignment you want to finish. Above all, the website provides assistance with whatever needs you may have to finish your writing assignments.
General Overview of the Service
With the help of Writemypapers.org, students can complete their academic writing assignments more easily. This paper writing company is happy to provide excellent write my college paper solutions that meet the highest standards of quality.
They have writers on their staff that are highly skilled, experienced, and experts in their fields. They can do any type of academic writing assignment, including essays, research papers, term papers, and more. They are focused on providing the highest level of customer service possible too.
This service takes great pride in giving every customer the best results possible. Mainly because their writers are experienced in making sure that each paper they provide is original, thoroughly researched, and plagiarism-free.
They also promise on-time delivery of orders and offer round-the-clock assistance. Customers will receive their papers on time and without any delays thanks to this.
It is a reputable writing service with many years of experience and lots of regular customers. They deliver top-notch services and guarantee the accuracy of each paper they write.
Their team of professional writers guarantees original writing that is free of plagiarism. They also provide free revisions and a money-back guarantee.
To guarantee that every customer receives the highest quality work, the company exclusively hires the sharpest and most experienced authors. Each writer is experienced and holds a degree in the subject matter they are writing about.
Moreover, these skilled writers have doctoral, master's, and bachelor's degrees. They make homework writing easier for students from high schools, colleges, and universities. This means that you do not simply "pay someone" but rather collaborate with someone experienced in your subject.
This write my papers service offers live chat, phone, and email customer service 24/7 to guarantee customer satisfaction. They have a helpful and experienced customer support team that can help with any questions or problems.
Customers can be sure that their papers will be delivered on time because they also promise a quick response time and prompt delivery for all orders.
Wide Range of Subjects and Papers
The writers can provide original content that is interesting and engaging since they are experts in their subjects. And they can also help with many different disciplines, including:
Economics,
English,
Economics,
History,
Geography,
Computer Science,
Linguistics,
Philosophy.
They can write papers for students. Among these papers are essays, articles, reports, and other assignments that meet the highest academic standards. The writers are also qualified for proofreading and editing, guaranteeing that customers get the best results.
Customers of this paper writing service are also guaranteed complete confidentiality and safety. No customer information is ever shared with third parties and is always kept private. Additionally, the company gives a money-back guarantee to customers, making sure that their money is spent wisely.
Ultimately, Writemypapers provides consumers with a safe, quality experience that guarantees the best work written by skilled and qualified experts. Before sending your work, their quality assurance department thoroughly checks it for mistakes and plagiarism.
Many customers have given the company excellent reviews since they were so pleased with their services. You can count on receiving a top-notch paper on time.
Types of Services
In addition to essays, research papers, term papers, coursework, book reviews, case studies, lab reports, and dissertations, the platform also provides students with a wide choice of other academic writing opportunities. Their skilled writers can handle any academic writing assignment, from basic writing papers for students to complex dissertations.
Writemypapers.org provides assistance with every type of paper you might need. You can ask for help with any of the following tasks:
Traditional essays are the most popular option on this website. Standard and argumentative essays are among them.
The team can also finish reviews. These are book, literature, and film reviews.
Creative writing services are also available. One example of this is when you ask someone 'write a paper for me' without conducting any prior research.
Thesis assistance is also offered, and you can pay them to finish your thesis, proposal, or statement.
It is possible to order an annotated bibliography. You are free to provide as many references as you like.
You can order a paper at the undergraduate, bachelor, and professional levels. The company also provides editing and proofreading services to customers who want an extra level of attention to detail.
Your paper can be checked by its editors to make sure it meets all requirements and is readable. Their team of experts is there to help you with grammar, punctuation, and syntax to guarantee that you get the maximum benefits.
How This Service Works
The ordering process on this website is clear and simple. You must first complete the order form with all the necessary information about your paper, including the topic, length, delivery date, and any further specifications.
After submitting the order form, a writer will be assigned to work on your project. They will conduct the necessary research and write it following your instructions.
You will be sent a copy of the completed paper to review. Then, you can ask for revisions if needed. Once you approve the paper and are satisfied with it, you will get a download link for the document. You can be confident that the work you receive from this service will live up to your expectations.
Pricing System and Guarantees
The price of services on this website varies based on the type of paper you are getting, its length, deadline, and other aspects. You can use the company's discounts and special offers to get the best prices for their 'writing my papers' services. Customers can typically expect to pay $11.99 to $20 per page.
You will get the best value for your money because the company additionally provides free revisions and a money-back guarantee if you are not happy with the paper. You can use a grammar checker tool on this website to proofread and edit your papers for free. There is also a great database of free essay samples you can check out.
This service provides some guarantees to assure customer satisfaction. These include:
refund guarantee,
plagiarism-free guarantee,
on-time delivery guarantee,
satisfaction guarantee,
confidentiality guarantee.
Any orders that are not finished on time or fall short of the customer's expectations are covered by the money-back guarantee. The 100% originality guarantee makes sure that none of the content is plagiarized. Orders are always finished on time thanks to the timely delivery guarantee.
Customers are guaranteed to be satisfied with their 'writing my paper' orders and can ask for revisions if necessary, thanks to the satisfaction guarantee. Finally, the confidentiality guarantee protects the security and privacy of all personal and banking information.
If you order a paper from this website, you will get:
writers with experience and degrees;
excellent papers;
free revisions;
100% money-back guarantee;
24/7 customer support;
safe payment options.
Conclusion
All things considered, Writemypapers is a professional and trustworthy writing service that can assist students with their academic projects. This service is a great option for people looking for a dependable writing service because it offers skilled writers, a great choice of services, and excellent papers at competitive prices.
Their skilled writing team and 24-hour customer support team give academic papers at good prices, supported by a refund and satisfaction guarantee. Whatever assignment you have, their expert writing team can help you finish it better and quicker.