Symptoms of depression: As told by Dr Ambrose Cato George to Abigail George
What is depression
Life in South Africa can result in us having good and bad feelings. Sometimes we feel happy and sometimes we feel sad. However, when these sad feelings carry on for longer periods and interfere with the person's ability to perform his responsibilities at home and at work, then that person could be suffering from a serious illness namely depression.
I have suffered from depression for the majority of my adult life. During this time, I have experienced much pain and suffering from the illness that affected all aspects of my life. There were many times that thoughts of suicide were constantly in my mind.
But I persevered and have lived to tell my story, a story of hope and happiness. Over the years I have learned to cope, by looking out for the signs of depression and getting immediate treatment for it.
The signs are important to all South Africans since we all confronted by stressors such as crime, violence, family abuse, rape, HIV/Aids, unemployment, retrenchment and the like.
I invite you to follow the signs of depression with me, the educator.
Slowing down
It is difficult to become aware that you are slowing down. I take action when I become less active at home and at work. I lost interest in the learners and what they were doing. This had to be a sign to family and co-workers that something was wrong with me.
Lack of interest and motivation
I lost complete interest in what was expected of me as an educator. There was no clarity in my thoughts to the extent that I could not see any good in what I had experienced in the past.
Extreme tiredness
This was one of the most difficult features of my depression to handle. I felt tired on waking in the morning and had no energy to see me through the day. If you are an active individual and you become slowed down by tiredness you need urgent medical attention.
Sleeping problem
As soon as my pattern of sleep is disrupted, I take immediate action. Waking up in the early hours of the morning and taking a long time to fall asleep means trouble of insomnia. See a doctor immediately.
Poor concentration and memory
This factor had a very painful effect on me as an educator. It was very difficult for me to concentrate in order to prepare my lessons. It was ever more difficult to present it to the class.
Disturbance with the appetite
Depression goes hand in hand with one eating too much or too little. With my depression, I lost my appetite to the extent that I stopped eating. The desire and need to eat was completely absent. This situation is very serious as it could lead to other physical ailments and even destroying yourself.
Suicidal thoughts
Frequent thoughts about death and dying and particularly suicidal thoughts need drastic action. When I was thinking about suicide, I contacted members of my support group immediately.
Gloom
My mood and daily vision, which had been bright, can become dark and dismal. Going to bed at night was a frightening experience as I hoped I would never wake up. Action need to be taken immediately.
Reduction in sex drive
It is a serious problem, which must be handled with insight, understanding and maturity.
Worthlessness
When I am very depressed, I am overcome with a feeling of hopelessness and worthlessness. The large classes, the undisciplined pupils, poor motivation and lack of concentration gave me a sense of hopelessness. I felt that there was no way out. I then knew I needed help.
Loss of self-esteem
When I start feeling no good and think that I am a failure, I realise that I am on the road of a bout of depression.
Throughout my years as a depression sufferer, I have been sensitive to the signs, which I have mentioned above.
From a medical point of view, a person can be considered depressed, if they have at least five of the signs mentioned above. Everyone must take swift action when they, a friend or a colleague is affected by depression. You can learn to cope with depression. There is hope.
Truth and the third wave of the pandemic: To be vaccinated or not to be vaccinated
I have endured the worst possible case scenario. Being locked up in a mental institution for six months while in my late teens, early twenties. Even though I was of sound body, mind and soul. I am 42 years old now and I haven't come all the way back from that experience. Everyone wrote me off when I returned home to Port Elizabeth as Gqeberha was known in those days but worse was to follow. Inhumane treatment from those closest to me, rejection from society. I was taught that I had a mental disability and would never be able to work again, hold down a steady job or earn a monthly income. I was told in no uncertain terms that I had to now live on the fringes of society since I would be unable to make a positive contribution to society. For twenty years this continued. I had to all intents and purposes not only given up on myself, my personal success, development of my potential and fulfillment and engagement in a relationship that would lead ultimately to my future happiness. The goal of marriage and having a child, bringing children into the world and raising a family was not only put into the distant past, I thought that it would always be non-existent for me.
I would spend my time listening to sad music, love songs on the radio and wonder why it was not me caught up in the scenario of having a relationship with the opposite sex. I sank even further into the pit of the hell in f despair and hardship. I virtually had lost control over my life, received a disability grant which I did not spend on anything which I personally needed. Family considered me to be the proverbial black sheep of the family. When I got angry at the way I was treated I was certified. My rights were taken away from me. I was verbally, mentally and emotionally abused. I did everything in my power to be loved and accepted by both my maternal and paternal family which is why I believe so strongly today in dismantling the stigma that surrounds issues concerning mental illness and depression mania, euphoria and elation (however mild or all-consuming it might be). At this late stage of my life I have become an advocate for mental wellness. To stop the fight and curb the alienation and isolation of sufferers of mental illness. I want people from all walks of life to realise that people with mental illnesses can enrich our lives and can make a positive contribution to society.
I myself have always sought solace in writing. I have found it to be an instrument for change and therapeutic as well.
I have firsthand knowledge and experience of being called anything from schizophrenic to being diagnosed with bipolar mood disorder and because of the heavy psychotropic medication I have taken over the years I have had a host of illnesses presenting themselves. Chronic fatigue syndrome, insomnia, an underactive thyroid, chronic kidney disease, gout and heart disease. These diseases manifested themselves early on in my life before the onset of middle age when they would be more prevalent in someone who would be prone to these sorts of illnesses because of not living a healthy lifestyle.
I take each day as it comes now and live in the moment. I have my good days. I have my bad days. I have a mean temper and constantly have to watch what I eat, watch what I say and how I react to people who treat me as him I am a second class citizen because of everything I have been through in my life. Truth be told I always knew I was different. The depression started in childhood for me. I was always an overachiever. I would come home in the afternoons after school but no one ever helped me with my homework, told me either that they were proud of me or believed in me or loved me for that matter.
Everyday I am a work in progress. It is tough dealing with moodswing but that is the currency I deal in and the territory that borders my sense of self-control.
I have been called many names. None of them pretty or lovely. I have had zero support from my immediate family and my estranged family has complete written me off and washed their hands off of me thinking there is nothing they can do for me. This has been very hurtful and even has made made me feel quite suicidal over the years and in my hour if need, my hours of silence, pain and collective trauma I turned to God, prayer and meditation in my hour of need. At the time of the outbreak of the pandemic I got corona and was admitted to the psych ward at Provincial Hospital here in Gqeberha. I had no medical aid and was once again at the mercy of the system but I survived hell and that harrowing experience again to live to tell the tale of how to overcome the impossible, to live and to learn, to remain humble and kind even in the face of adversity and cruelty.
Loneliness, abject poverty, homelessness can either kill you or make you realise that you are powerful beyond measure and I have realised that I am powerful beyond measure.
Thoughts From the Frontline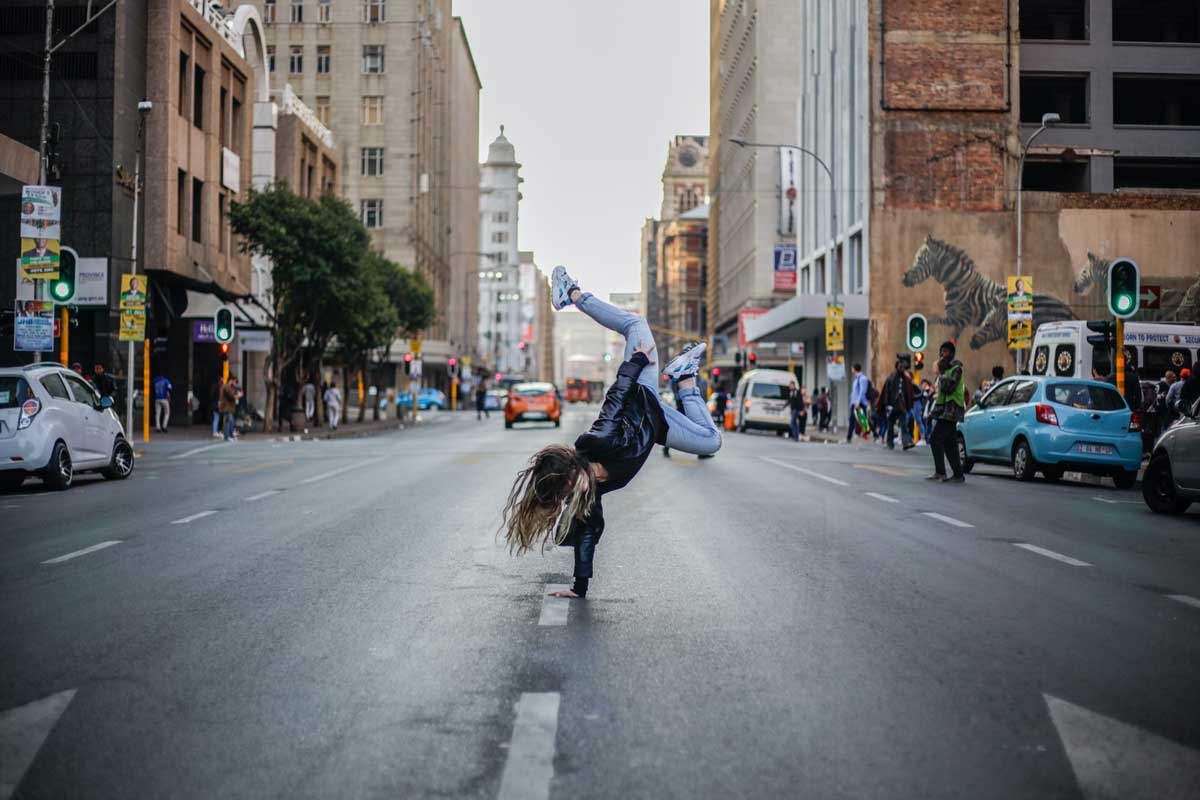 "Hip/Hop, Trap. I would describe my music as different, unique, compared to what I hear in the music industry in South Africa. It is a different sound of genre based on hip hop. In my downtime I listen to artists like Mexikodro, Playboi Carti, Diego Money, Pyrex Whippa, Lil Gotit and Sahbabii. In my life my family has been and still is a major influence, I just want to see them happy and stress free. I want to be successful so that they can spend the rest of lives living comfortably. I chose music because I believe that it is something I'm good at. I wouldn't call myself a musical genius, or say that I'm talented musically because I'm not but, I have taken the time to learn everything that I know today, I started as a rapper, but now I am a producer as well, a very good one if I should say, I mix and master vocals, well I try to. It is still something I am learning on a daily basis and I believe that one day if not soon, I will understand that aspect of music. The guys who I record with are so gifted at what they do, we really inspire each other to take it to the next level. I would be lying if I said that I inspire myself, well maybe I do, I don't know, however what I do know is that we can go to the next level together because nowadays you rarely see a duo or a group of rappers in the South African music industry, there are 4 of us in our group including others who aren't full time as yet, I think that makes the odds better for us to take it to the next level as opposed to being a solo" SUPREME ZEE, CEO OF Holidae Don't Stop!
"What inspires me to take it to the next level is basically my daughter, Family and my everyday experiences growing up and living in Westbury losing friends and family to gang violence had a huge effect on me since a young age I've been through hell and back if I may describe in short and I've realized, to make it out you really need to dig deep. This is also one of the main reasons why I started writing music. I love Music, it is my passion that is mainly why I chose to make music, ever since a young age I've just been through the worst writing music and articulating every word I write is therapeutic. Manifesting and having faith in God has carried me through. Major influences in my life remains God, my baby girl, my family and obviously my Team Holidae Dont Stop! We always encourage one another to do our best we definitely do bring out the best in each other and I'd say the beats that supreme Zee creates brings out the best in me personally and it's also one of the major influences in my music career it's only elevated since the moment we started. In my down time I listen to All types of music mostly Gospel & HDS. I would describe my music as being one in a million very versatile, real and unusually different from the usual and it has an unorthodox flow and style to it so you can literally expect only the best" TheGR8ACE, CEO and co-founder of Holidae Dont Stop!
My inspiration comes from knowing that I have a God given talent and my friends (HDS) and family that motivates me day to day to do better. I chose music because as a hobby it is something I love doing which started out in high school where I had friends that used to rap over beats and I'd just stand within the circle and listen to their rhymes and it became to amuse me when I found out that there are people in my community creating their own music, whereas in 2019, I linked with the crew Holidae Dont Stop! and it has been a wonderful journey ever since! Learning and growing at the same time. My mother has played a role as one of my biggest inspirations including friends (HDS) have been a major Influence in my life, for they always pushed me to be a better me. Not giving up on me and providing not bad advice but love and positivity. I've been in difficult situation in the past and I am just trying to make a better standard of living for my family, my friends as well as my community (Westbury). In my down time I listen to various genres like Rock, Rnb, Hip/Hop, Rap, Emo Rap. I would describe our music as Western Plug for it derives from Hip-hop with an offbeat including 808s and guitar and piano samples that Supreme Zee (Producer) recreates and when hearing the beat, I can automatically put my heart on it." Bando -recording Artist at Holidae Dont Stop!
 To conclude this, we are all from Johannesburg South Africa as one of our members spread across as far as Cape Town, temporarily. Our member who are not full time are – Leiph Camp (Splaash66) Stock broker, Razaak Benjamin (Glock) Salesman and Marion Reyners (Marion The Great) Facilitator. "Our music is Bold, Iconic and timeless" TheGr8ce. Our crew is based in Jozi (Johannesburg) although we do not have a manager as yet. Our follow up record will sound similar to the "Western Plug tape" that we have recently released, followed by 3 singles. Plug is a genre that derives itself from Hip-Hop and our next single will drop in 2 weeks. The link to our music is on all platforms and the Love and support would be much appreciated. We literally wont stop! –
Slavery and the real life bending sinister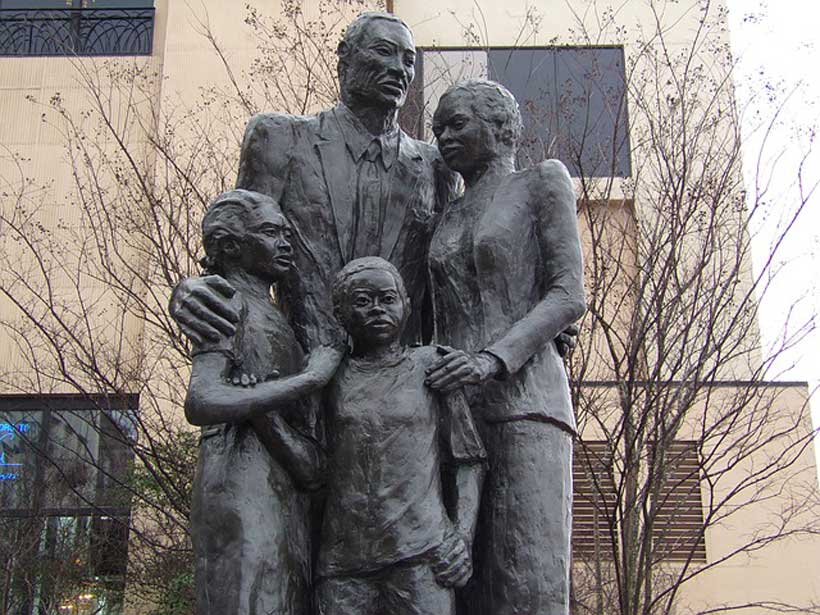 What is slavery? It is nothing more than poverty of the mind. It is not a school of thought or a philosophy. It is scarcity. It is lack. It is cumbersome. It is heavy. It is a burden.
What does it have to do with politics? Ask what it has to do with genocide.
What does it have to do with the power of having a slave mentality? Just as easily as we rise, we fall. A leaf. Ask yourself this. Does the leaf or gravity have the slave mentality or is it just a path to its consciousness, and if it is a meandering path to its consciousness what does that make of gravity? Gravity is easily the culprit or saboteur. A cup carries water but how does the water break through the physical wellness of the body to sate thirst, how does water flow through the universal meridians and find sanctuary in all the wild places that the ocean cannot contain, in code, in which case what observations come out of these natural and bohemian studies.
A slave is a slave is a slave. My grandfather was a slave. My great-grandfather was a slave. On both the paternal and maternal side they are non-existent for me. I live for my father. My father is not a slave. You see his mind is not enslaved. His psyche, his mental, emotional, physical wellness, intellectual prowess and integrity is intact inasmuch as he is not a slave to the peculiarities and eccentricities of the people he finds himself amongst.
In the stages of my own life I can see that I have been enslaved (my mindset and attitude was) by my body image, my identity of cosmic Africa, the cosmos, my self as an African, what I was entitled to, my basic self esteem. I was a slave to my sister, her dalliances, her whiteness, her renouncing Africa for America then Europe and I understood what loneliness, family, friendship and family finally meant and this frightened me a great deal because I realised I had never really loved myself before. I was a slave to every moment up until I heard James Baldwin speak up. I had truly been a slave to waiting for someone to release me and offer me relief somehow from this kind of suffering and cognitive thinking. I wanted happiness but the price for my freedom was this. Somebody else had to love me before I could.
Ask what slavery has cost us as humanity. Look back at history. When I look back at history, all my life I never felt safe. Whether it was the bogeyman, or a horror film, or apartheid, or reading about apartheid, acknowledging it was the difficult part. How would you even begin that dialogue? What could you partner with those hectic images that left you with an urgency and a sense of betrayal from God? So, I grew up with an unpleasant disdain for middle class families in South Africa. It was easy for me to picture them as racist which they were and still are to a certain degree and yet how could I not be? The thought of slavery and decolonization never left me even as a child as I sought to fight for the betterment of society and to right all the evil wrongs.
Slavery is everything. It is primitive. It is visible if you look hard enough. We haven't even begun to talk about or discuss in rational terms without venting or becoming agitated or irrational about race relations in South Africa or slavery as a concept or narrative in Africa.