India is emerging as US proxy against rising China determined to surpass USA in Gross Domestic Product by year 2027. India is opposed to China's Belt and Road initiative. Besides, it uses its aid, trade and border contiguity to obstruct Chinese influence in Bhutan, Nepal, and Bangladesh.
At India's bidding, said countries to India line in regard to the South Asian Association of Regional Countries and other international forums like G-20. In 2005, Washington its intention `to help India become a major world power in the 21st century (K. Alan Kronsstadt, Congressional Research Service Report for Congress, India-US Relations updated, February 13, 2007, p.4).It was later re-affirmed by ambassador David Mulford in US Embassy press release dated March 31, 2005. The USA's resolved later translated into modification of domestic laws to facilitate export of sensitive military technology to India. The Nuclear Supplier Group also relaxed its controls to begin exports to India's civilian nuclear reactor (enabling India to divert resources to military use.
Raj Mohan, Shyam Saran and several others point out that India follows Kautliya's mandala (concentric, asymptotic and intersecting circles, inter-relationships) doctrine in foreign policy. It is akin to Henry Kissinger's `spheres of influence'. According to this doctrine `all neighbouring countries are actual or potential enemies'. However, short-run policy should be based on common volatile, dynamic, mercurial interests, like intersecting portion of two circles in Mathematical Set Theory.
India's current policy
Former Indian foreign secretary, Shyam Saran in his book How India Sees the World says, `Kautliyan [Chanakyan] template would say the options for India are sandhi, conciliation; asana, neutrality; and yana, victory through war. One could add dana, buying allegiance through gifts; and bheda, sowing discord. The option of yana, of course would be the last in today's world' (p. 64, ibid.). It appears that Kautliya's and Saran's last-advised option is India's first option, with regard to China and Pakistan, nowadays.
Raj Mohan elucidates India's ambition, in terms of Kauliya's mandala, to emerge as South Asian hegemon in following words:
`India's grand strategy divides the world into three concentric circles. In the first, which encompasses the immediate neighbourhood, India has sought primacy and a veto over actions of outside powers. In the second which encompasses the so-called extended neighourhood, stretching across Asia and Indian Ocean littoral, India has sought to balance of other powers and prevent them from undercutting its interests. In the third which includes the entire global stage, India has tried to take its place as one of the great power, a key player in international peace and security (C. Raja Mohan, India and the Balance of Power, Foreign Affairs July-August 2006).
Henry Kissinger views Indian ambitions in following words:
Just as the early American leaders developed in the Monroe Doctrine concept for America's special role in the Western Hemisphere, so India has established in practice a special positioning the Indian Ocean region between East Indies and the horn of Africa. Like Britain with respect to Europe in the eighteenth and nineteenth centuries, India strives to prevent the emergence of a dominant power in this vast portion of the globe. Just as early American leaders did not seek approval of the countries of the Western Hemisphere with respect to the Monroe Doctrine, so Indian in the region of its special strategic interests conducts its policy on the basis of its own definition of a South Asian order(Henry Kissinger, World Order (New York, NY: Penguin Press, 2014) p. 205.
Zbigniew Brzeszinsky takes note of India's ambition to rival China in following words:
Indian strategies speak openly of greater India exercising a dominant position in an area ranging from Iran to Thailand. India is also position itself to control the Indian Ocean militarily, its naval and air power programs point clearly in that direction as do politically guided efforts to establish for Indi strong positions, with geostrategic implications in adjoining Bangladesh and Burma (Brzeszinsky, Strategic Vision: America and the Crisis of Global Power).
Robert Kaplan, in his book, Monsoon: The Indian Ocean and Future of American Power, argues that the geopolitics of the twenty-first century will hinge on the Indian Ocean. USA's new protégé is India. To woo India firmly into its fold, USA offered to sell India US$ 3 billion (per one unit) Terminal High Altitude Area Defense (THAAD) and Patriot Advance Capability (PAC-3) missile defence systems as an alternative to Russian S-400 system. India ditched Russia from whom it had decided to purchase five S-400s Russian S-400s air defence systems at cost of US$5.4 billion.
With US tacit support, India is getting tougher with China. There was a 73-day standoff on the Doklam (Donglang in Chinese) plateau near the Nathula Pass on Sikkim border last year. Being at a disadvantage vis-a-vis India, China was compelled to resolve the stand-off through negotiations. In later period, China developed high-altitude "electromagnetic catapult" rockets for its artillery units to liquidate Indian advantage there, as also in Tibet Autonomous Region. China intends to mount a magnetically-propelled high-velocity rail-gun on its 10,000-ton-class missile destroyer 055 being built.
India's ambition to emerge as South Asian hegemon is reflected in its successive defence budgets. Aside from showcased marginal increase in defence budget, the three services have been asked to devise a five-year model plan for capital acquisitions. The Indian navy wants a 200-ship strong fleet by 2027. Navy Chief Admiral Karambir Singh had in December pointed out China added over 80 ships in the last five years. Navy wants to procure six new conventional submarines under Project 75-I and 111 Naval Utility Helicopters to replace the vintage fleet of Chetak choppers .Indian air force wants to procure 114 new fighters for the IAF besides the 36 Rafales ordered in 2015, still in the process.
Real defence expenditure in past years has been much greater than that exhibited on websites. In the past, India has unnoticeably increased its defence outlay in revised estimates.
To hoodwink general reader, India deflates its defence expenditure through clever stratagems. It publishes its `demands for grants for defence services' separately from demands for grants of civil ministries that includes MoD. She clubs military pensions in civil estimates. There are several other quasi-defence provisions that are similarly shoved in civil estimates. Such concealed defence provisions include public-sector undertakings under MoD like dockyards, machine tool industries (Mishra Dhatu Nigham), and Bharat Heavy Electrical Limited, besides space-and-nuke-research projects, border and strategic roads and a host of paramilitary forces (Border Security Force, Industrial Reserve Force, etc).
Why India does so? It does so to `lower' its defence budget as proportion of Gross National Product. Through such ploys, India, as compared with its neighbours, gets a favourable image in The Military Balance, Jane's Defense, and other international magazines.
The real problem is that a hike in India's defence outlays, at the cost of social sectors, ratchets up Pakistan's defence expenditure. Spending spree for conventional weapons between nuclear peers is not understood? Each year, increase in India's defence outlay ratchets up Pakistan's defence outlay. India further increases estimated outlays via revised outlays and upward re-adjustments of actual expenditures. Indian defence budget is based on a strategic misconception_ it would be suicidal for Pakistan to match increase in India's defence budget _A choice between Scylla and Charybdis, that is economic collapse or defence preparation. National security of a country does not depend on defence budget only. It depends upon many factors like soldiers' morale, scientists' ingenuity, military and political leaders' character and skill, geographic position, and economic wherewithal.
Indian planners are oblivious of the fact that, in general, the more resources the nation devotes to national security, the less it will have for social security and vice versa. National security, from the point of view of an economist, depends on three factors: (a) The quantity of national resources available, now and in future, (b) The proportion of these resources allocated to national security purposes, and (c) The efficiency with which the resources so allocated are used.
Resources are always limited vis-à-vis unlimited wants (Lionel Robbins). As such, the problem of defence allocations should, in effect, be a problem of constrained resource optimization, not blind allocation of resources. Just calculate how many hospitals vanish by making just one missile? Let India lower her expenditure first! Be a leader to compel Pakistan to follow suit.
Shun hegemonic design for the time being.
Pakistan is striving enthusiastically to quell the COVID-19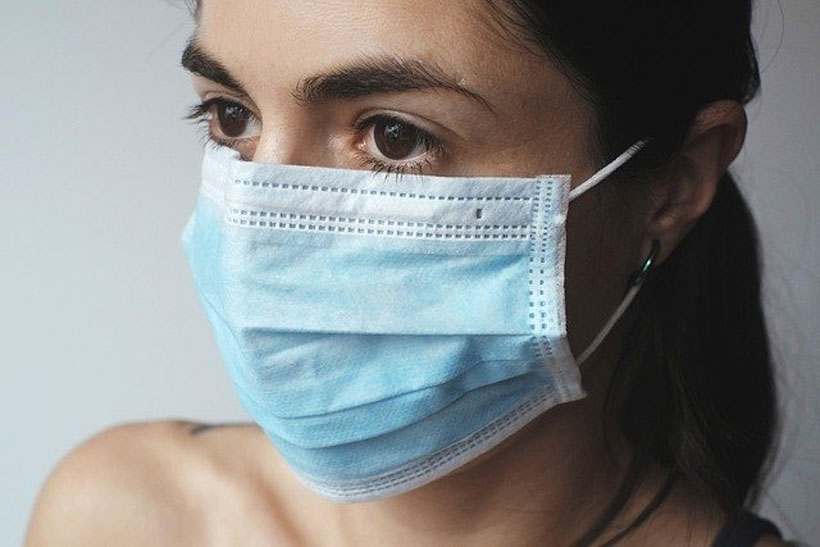 International cooperation has become necessary for the nations across the globe, to defeat the Coronavirus pandemic -an invisible enemy. For that, states are taking diverse measures ranges from domestic to international level, to win the war against the said disease. No doubt, big motives demand courage. Since observing the first coronavirus case in the country, Pakistan has been taking serious measures to deal with the COVID-19. Pakistan's response to the COVID-19 has been acknowledged as 'World's Best' by the country head of World Health Organization Dr Palitha Gunarathna Mahipala. She stated 'At a time when other countries were reporting cases, Pakistan was keeping the virus at bay, which is something quite praiseworthy'
In Pakistan, prime minister Imran Khan and his team are working enthusiastically to curb the menace of Corona pandemic. Recently, PM Imran Khan declared a state of emergency within the country and announced a multi-billion package to relief for the country's labour and unprivileged class. This big relief package was announced amid severe economic crises; at the time when the country is in great debt and looks for international aids and assistance to overcome the economic deficit. Surely, these measures would help the country to deal with the pandemic. For any government deal with any challenge is a big issue but stimulated and target-oriented efforts are to be needed to deal with its aftermaths. Let's hope for the best.
According to the latest to report, 1291 cases have been reported in the country in which 21 people has been recovered, while 9 cases could not survive. Although the reported cases in four-digits are presenting a huge volume, it is due to the continuous efforts of Pakistan's administration and paramedical staff, that the death is limited to the single-digit only. Most of the cases identified with the pandemic moved from abroad. The least number of pandemic transformations cases within the country is also representing the nation's seriousness to the precautionary measures. With all these facts, Pakistan is to be ranked with the countries which are rationally managing this microscopic virus.
Like the developed countries, the higher educational institutions within Pakistan, and their student councils are also working with great zeal and zest to help with poor families and daily wager class of the country. Each day these volunteer teams are distributing life commodities, food, COVID's precautionary essentials in the deprived areas of the county and spreading awareness the people through counselling sessions. Along with it, the bourgeoisie of the country, is also taking part in ration distribution drives throughout the country. Student societies based in Pakistan are also introducing online short certified courses on public health and civic educations to grace the youth with the basic health principle and precautionary measures and methods.
During this hard time, the role of doctors cannot be neglected. With the limited recourse, they are tirelessly working, to help the nations with the ongoing pandemic. Besides the tough duties and long-hour duties, the doctors are also offering their assistance in various community groups. Today (on Friday), a Salute Day was observed in Pakistan, to pay tribute to the exemplary efforts of the Doctors and Paramedic staff. People across the country shared their kind wish and prayers with them through social media.
Pandemics are always beyond the territorial boundaries. It never discriminates on the basis of religious, colour and socio-economy& technological developments of the states. It always spread due to un-identification, unawareness and incautiousness the precautionary measures.To deal with such challenges across the country and in the wake of the increasing number of positive cases, Prime Minister Imran Khan announced the establishment of task force named 'Corona Relief Tigers'. This workforce would also assist the government in mapping out the corona cases across Pakistan.
It would be hard for any country if it is to be look downed. Primarily, economies are infected by doing so.  Even the developed countries like the state like the United States, China, Germany and Japan would face severe economic crises if it does implement there for a long period. It is too early to predict what the situation of Pakistan would be after two weeks. To tackle with such economic challenges, the government has started to request the overseas Pakistani to donate in Pakistan, by stating "Right now, the Pakistani people are most in need of donations from abroad. I want overseas Pakistanis to deposit their money here so pressure from our foreign exchange reserves is relieved. This will be the fund that will pull the country out from these difficult time".Along with the government, civil institutions and the citizens, Pakistan's army is also actively taking part to contain the novel coronavirus.
SAARC against COVID-19: Is everybody in?
On 15th March, under the initiative led by Indian Prime Minister Narendra Modi, distinguished dignitaries of SAARC nations came together through a video conference and joined their hands to chalk out a common strategy to fight against the deadly COVID-19 in the region. They raised their concerns about the disease and shared possible preventive measures among themselves. This initiative received a huge appreciation both from member states and other parts of the world. Notably, SAARC leaders did not meet on a regional platform since after attending the 18th SAARC Summit. In 2016, the 19th SAARC Summit was scheduled to be held in Islamabad was later got canceled.
In the video conference, the Indian Prime Minister expressed his faith in regional cooperation. He proposed the establishment of an emergency COVID-19 Fund that can be utilized by any member states for meeting up their cost of immediate actions. India has made an initial offer of USD 10 million for this fund. Simultaneously, all SAARC members have made a significant contribution to this fund including Afghanistan (USD 1 million), Bangladesh (USD 1.5 million), Bhutan (USD 100,000), Maldives (USD 200,000), Nepal (USD 831,393.45), and Sri Lanka (USD 5 million). Pakistan is the only SAARC member that has yet not made any contribution to the fund (data is collected on 25th March 2020 from the website of SAARC Disaster Management Centre.
During the video conference, Pakistan Prime Minister's Special Assistant on Health Dr. Zafar Mirza made a remark on Kashmir that was howsoever unrelated to the mandate of the video conference. Article II of the SAARC Charter specifically mentions that "Cooperation within the framework of the Association shall be based on respect for the principles of sovereign equality, territorial integrity, political independence, non-interference in the internal affairs of other States and mutual benefit." Pakistan is an essential part of the SAARC region. It is a home for around 12% of the South Asian population. As of 25th March, it has the highest number of people affected by a coronavirus, that is, 887 in the region. This makes it more important for Pakistan to actively engage with the joint measures for the welfare and prosperity of the region.
There is a difference between politics and pandemic. Both of them should not be mixed at this juncture. Our development has been halted. Our movement has been restricted. Recently, UN Secretary-General António Guterres has also called for an immediate global ceasefire. We are not living a similar life, as we were a few months ago. This is a crucial time when countries should keep aside their differences and come together facilitating each other in the common fight against such global concern.
SAARC is aptly being utilized in these challenging times when the COVID-19 virus has already infected 1647 people and causing the death of 20 people from the region. The initiative aimed to discuss measures to contain the spread of COVID-19 in the region. SAARC is founded upon historical and cultural ties among its member states and advocates for a co-operation for the development of the region. Preambular paragraph of SAARC Charter specifically recognizes the commonalities within the region and provides for cooperation to:
"Aware of the common problems, interests, and aspirations of the peoples of South Asia and the need for joint action and enhanced cooperation within their respective political and economic systems and cultural traditions;"
It further provides, "Convinced that regional cooperation among the countries of South Asia is mutually beneficial, desirable and necessary for promoting the welfare and improving the quality of life of the peoples of the region; Recognising that increased cooperation, contacts and exchanges among the countries of the region will contribute to the promotion of friendship and understanding among their peoples;"
Similarly, Article I of the SAARC Charter provides the objectives of this Association that includes: "to promote the welfare of the peoples of South Asia and to improve their quality of life; to contribute to mutual trust, understanding and appreciation of one another's problems; to promote active collaboration and mutual assistance in the economic, social, cultural, technical and scientific fields". Indeed, SAARC can bring all members together and collectively overcome this pandemic. Also, the effective co-operation among its members can play a significant role in the success of this initiative.
On 26th March, SAARC Health professionals shall meet again to share their experiences and build up joint actions for the prevention and cure of the disease. It will be pertinent to observe the role of SAARC members in their collective fight against COVID-19. What advancements will be brought to its status after the eradication of this disease? How SAARC members will proceed jointly before the international community? These are a few questions that can be answered over time. Meanwhile, this initiative has provided a good opportunity for the region to strengthen its loose ties while fighting against COVID-19. The SAARC initiative on COVID-19 is making good progress. Member parties are significantly willing to cooperate. If everything goes well, SAARC could re-emerge as a significant voice in the global east.
SAARC Video Conference: Reclaiming the Humanness
The opportunity provided by crisis in the backdrop of worldwide emergency due to lethal Corona pandemic (Covid 19) has re-set the button to once again appreciate the values of human connectivity and to co-exist on March 15, 2020 in South Asia as well. A call by the Prime Minister of India, Narendra Modi in a bid to foster collective thinking amongst the SAARC countries after a hiatus of four years, was a welcome step responded enthusiastically by all the member states. Reclaiming the space essential for a multilateral or even a bilateral dialogue, particularly between Pakistan and India, scuttled by the protracted and historically generated acrimony, this nature's intervention has a lesson to learn from, as humans. It is a lesson needed much more than ever, against merciless encroachment allowed to the politics of might through arms race, nuclear supremacy and economic concentration. Already, the arrogance of nationhood has significantly destroyed the peace of the stressed habitat belonging to the South Asian region occupied by 3% of the world's landmass and 21% of world's population. The SAARC countries have even agreed to set up COVID-19 fund with India contributing an initial corpus of $10 million. All the leaders shared country situations and experiences in the aftermath of the outbreak of COVID-19, as well as measures taken by them to control the spread of the virus. They also recognized the need to analyze and address the long-term economic consequences of the COVID-19 pandemic in the region and continue with the consultation process through meetings at the ministerial and experts' level; identifying the Nodal Experts to take further action on the proposals discussed during the Conference; and formulating a comprehensive regional strategy against COVID-19 through the SAARC process and other appropriate steps.
South Asia has managed to resist the COVID-19 assault so far, given the vast region it covers but the unpredictability continues to loom. How long will this sense of cooperation and coordination prevail and help the nations of the region transition the defunct SAARC? It is direly essential to improve the immunity required to counter unprecedented challenges? How sustainable will these measures be in the absence of building confidence ruined so brutally over the years?
The Advisor to the Prime Minister of Pakistan, Dr.Zafar Mirza, in his address to the video conference of South Asian Association Regional Cooperation (SAARC),very pertinently pinpointed the member states; India, Pakistan, Nepal, Bhuttan, Sri Lanka, Maldives, Bangladesh and Afghanistan, and urged them to gear up its resources as a region to fight against the deadly virus collectively. However, while highlighting the core human issue, realizing the freedom of Kashmiris living in Indian Occupied Kashmir forcefully quarantined for more than 200 days is could be the first step of not only towards the humanness, but also would encourage the importance of unanimity. India itself was the first one to have taken the Kashmir issue to the world's international forum, UN, way back in 1958 while respecting the collective solution of the outstanding issues. The issue has taken an ugly curve due to India's non-compliance with the UN decision of holding plebiscite. Instead Kashmiris are suffering from worst denial of human rights by using the brutal mechanism of state terrorism. They are being constitutionally ripped off their demand for self-determination. More so, the exponential rise in communal progrom seen in the recent past has further exasperated the fear of non-secular behavior. The contradiction in the primary role itself along with the fancied or may be masquerated in a perpetual hypocritical policy already fractures the collective mechanism proposed by India itself. India needs to do more to initiate a human gesture.
Already, founded in 1985, the cooperative outcomes denied by the pain of non-socialisation of the member states particularly after the Uri attack, mainly initiated by India during the 19th SAARC Summit, which was to be held in Islamabad in November 2016; undermined the vitality of regional integration. In March 2018, during his visit to Kathmandu, Pakistan Prime Minister Shahid Khaqan Abbasi once again sought the help of Nepal, the chair of SAARC, to revive the organisation by convening the pending Summit in Islamabad. Pakistan has also solicited the support of Sri Lanka. Aimed at achieving peace, freedom, social justice, and economic prosperity by promoting a shared understanding, good neighbourly relations, and meaningful cooperation, improving the quality of life in the member countries by fostering self-reliance, promoting mutual assistance, and strengthening the relations has been a baseline objective. However, the mismatch between SAARC's ambitions and achievements has been unfortunately profound. Unlike the other regional forums like European Union (EU), The South East Asian Association of ASEAN etc,no tangible economic or political benefits have been realised by SAARC so far. It is mostly termed as a case of 'retarded regionalism'. Regrettably, the regional behavior of India has also not been very encouraging, since no initiatives have been portrayed by India to transcend the parochial politics with Pakistan as a co-member of Shanghai Cooperation Organization (SCO) unlike the other smaller states of the organization. In fact, the behavior had been on the contrary with continuing strategic offense. The resonance of surgical strikes, the pronounced offensive nuclear doctrines, the politics of diplomatic and economic isolation desired for Pakistan, all add more weight to the disrespect of peaceful co-existence rather than the cooperative and coordinated step. The re-buttoning of SAARC is a welcome opportunity and holds silver line, yet the journey holds massive ifs and buts for its structure to sway the temporariness in the call. The mechanism of this Regional Association has to be strengthened with more permanent sincerity.