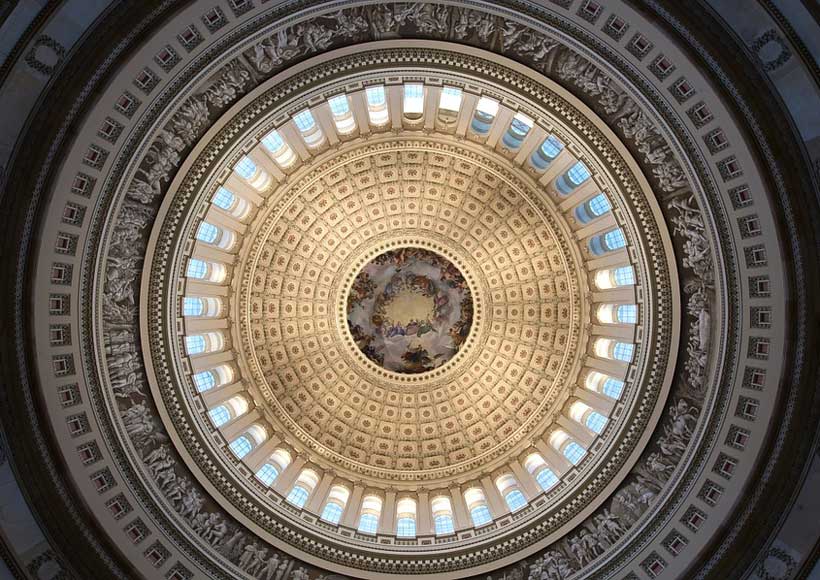 After Senate Trial and Presidential Acquittal: Overlooked Foundations of U.S. Constitutional Law
Lawyers on both sides of the recent Senate trial chose to ignore certain philosophic and jurisprudential foundations of the United States Constitution.[i] These "peremptory" foundations lie recognizably in Natural Law,[ii] immutable rules that apply, by definition, to all peoples and for all time. Though it is plainly too late to remind the pertinent political parties about the salient relevance of Higher Law principles to the Trump impeachment trial, the American public ought still learn about such original precepts for future jurisprudential reference. Ironically, these core precepts were already well-known and respected by the Founders, especially Jefferson, Franklin, Madison, Hamilton and Jay.
Most assuredly, when the Irish poet William Butler Yeats penned "The Second Coming,"[iii] he did not have United States Constitutional law issues in mind. Nonetheless, Yeats' famously-crafted warnings about "passionate intensity" and "blood-dimmed tide" should have a palpable resonance in American politics. How could they not?
The just-completed Senate trial concerned US President Donald Trump and purposeful legal remedies for allegedly impeachable derogations. Though disregarded at trial, these prospective remedies lay latent in the American nation's most rudimentary legal principles. For future reference, these core principles will need to be taken more seriously by anyone who might still value a justice-based United States.[iv]
Though little known, there exist several "peremptory"[v] principles of jurisprudence that could have proved applicable to seriously conceived impeachment motions. These relatively esoteric but still valid principles concern the Higher Law underpinnings of the United States. For the future, at least in principle, such basic expectations represent vital national security principles that could help protect Americans from presidentially-inflicted harms.
Recalling the expanding nuclear weapons context of world politics, such harms could at some point display fully existential qualities.
The pertinent issues are primarily legal in both nature and codified form. In relevant jurisprudential terms, we must begin at the beginning. Remembering the celebrated jurist A.P. d' Entrevesclassic text on Natural Law (Oxford University Press, 1951): "The Natural Law (Higher Law) is absolutely binding, and overrules all other laws." From the standpoint of any still-to-be considered impeachment strategies, this recollection could point the way to much more usefully broad bases for any future US presidential removal effort.
"In the beginning…." For the United States, the principle of a Higher Law has always been more than just "any principle." Unmistakably, it is one of the most enduring and canonic principles of the country's acknowledged legal foundation.[vi] Revealed, inter alia, in both the Declaration of Independence and in the Constitution,[vii] it rests solidly and incontrovertibly upon the willing acceptance of right and justice for their own sake.
For the United States, considerations of right and justice have never been narrowly instrumental. On the contrary, at least until the recent impeachment trial acquittal, they have remained unwavering and meaningfully determinative.
Americans should take heed, even "after the fact" of the recent jurisprudential failure. Such foundational principles, as famed 18th century jurist William Blackstone once declared,[viii] represent nothing less than "the eternal, immutable laws of good and evil, to which the creator himself in all his dispensations conforms; and which he has enabled human reason to discover so far as they are necessary for the conduct of human actions."[ix]
Plainly, Thomas Jefferson was a learned US president, even at a time when laborious study was vastly more complicated and difficult than it is today. When Jefferson – without any benefit of electric light, air conditioning, central heating, computers or even a manual typewriter – set to work on the Declaration, he drew productively upon Aristotle, Cicero, Grotius, Vattel, Pufendorf, Burlamaqui, and most prominently – John Locke (Second Treatise of Government).[x] Asserting the right of revolution whenever government becomes destructive of "certain unalienable rights,"[xi] the Declaration of Independence posits a discernible natural order in the world, one whose irreducible laws are external to human will and remain eternally discoverable through staunchly determined applications of human reason.[xii]
Although, by the eighteenth century, God had been "withdrawn" from any immediate philosophical contact with humankind , and had been transformed into the Final Cause or Prime Mover of the universe, "nature" still remained available as a convenient and altogether capable substitute.[xiii]
There is more. Reflecting the unique influence of Isaac Newton, whose Principia was first published in 1686, all of creation could now be taken as a recognizable expression of divine will.[xiv] Reciprocally, however, the only true way to ever truly "know" this original will of God was to first discover the underlying and eternal Law of Nature.
In essence, Locke and Jefferson had deified nature and "denatured" God.[xv]
But what exactly was this purported "Law of Nature," a basic law that is accepted in the Declaration and Constitution as a continuously binding set of obligatory norms, and which could still pertain to a present-day American president? Above all, Jefferson learned from Locke, such law was a necessary source of Reason: Still more exactly, according to Locke's Second Treatise:
The state of nature has a law to govern it, which obliges every one: and reason, which is that law, teaches all mankind, who will but consult it, that being all equal and independent, no one ought to harm another in his life, health, liberty, or possessions….
In transgressing the law of nature, the offender declares himself to live by another rule than that of reason and common equity, which is that measure God has set to the actions of men….
A criminal, who having renounced reason, the common rule and measure God hath given to mankind, hath, by the unjust violence and slaughter he hath committed on one, declared war against all mankind.[xvi]
As reason is the only sure guide to what God has given to humankind, it must inevitably become the only reliable foundation of true law. This Lockean and Jeffersonian idea of a transcendent or Higher Law is made manifest not only in the Declaration of Independence, but also in the Constitution.[xvii] Inter alia, the Ninth Amendment, in stipulating that "the enumeration of certain rights in this Constitution shall not prejudice other rights not so enumerated,"[xviii] reflects codified belief in a perpetual law that is justly superior to any expressed will of human governance.
This vital conviction runs continuously from ancient times, especially traditional Jewish Law,[xix] up to the present intellectually detached "Trumpian moment." The evident roots of such a prospectively lethal detachment lie in a broadly cast indifference to anything based upon Reason and a more person-specific indifference to history. What ought we ever really expect from a president who unambiguously prefers "attitude" to "preparation?"
There is still more. The Fragments of Heraclitus attest to the venerable antiquity of a Higher Law: "For all human laws are nourished by one, which is divine. For it governs as far as it will, and is sufficient for all, and more than enough."[xx] Such Heraclitean dicta, offered somewhere around 500 B.C.E., entered easily into later Stoic philosophy and described a universal and expectedly rational body of human law. Hard as it may be to imagine amid American politics in 2020, this intellectual corpus was familiar to many of the Founding Fathers.
Those people actually read books, serious and challenging books.
In 442 B.C.E., Sophocles clarified the idea of true law as an act of discovery, thus challenging the superiority of human rule-making in Antigone.[xxi] Already exploring inevitable conflict between claims of the state and those of an individual conscience, this classic challenge has since been taken to represent the incontestable supremacy of proper Higher Law overall man-made law. Later, in the nineteenth century, American Transcendentalist philosopher Henry David Thoreau, noting that men live with "too passive a regard for the moral laws,"[xxii] cited directly to Antigone as a stirring example of "civil disobedience." Still later, in these United States, the derivative legal and ethical conclusions of Antigone were learned and embraced by Martin Luther King.
The authority of Natural Law has a well-defined history in American society and politics. Ipso facto, it is not "merely" a pompous invention of interested philosophers and university professors. Or understood in more lay-person parlance, Natural Law already "has legs."
But back to the philosophers. Building upon Plato's theory of Ideas,[xxiii] which sought to elevate "nature" from the distressingly transient sphere of contingent facts to the "higher" realm of immutable archetypes or Forms,[xxiv] Aristotle advanced in Ethics the derivative concept of "natural justice."[xxv] Quoting the Antigone, he argued (in a juridical posture of perpetual significance) "an unjust law is not a law."[xxvi] This irreducible position stands in markedly stark contrast to the more instrumental opinion of the Sophists – i.e., that justice is never more than an expression of supremacy, that it is only what Thrasymachus cynically calls, in Plato's Republic, "the interest of the stronger."[xxvii]
Were he somehow made aware of such scholarly origins and underpinnings, US President Donald Trump would assuredly judge himself to be among the contemporary "Sophists." This clarifying acknowledgment, to be sure, would be uttered openly by Mr. Trump, and perhaps even with an unmitigated pride.
Still more precisely apropos of President Donald Trump's jurisprudentialy disjointed presidency, this pernicious brand of Realpolitik has now become the openly acknowledged philosophic foundation of U.S. foreign policy. Left unmodified by timeless and universal principles of a Higher Law, the deleterious consequences for America and for the wider world are not difficult to predict or decipher.[xxviii]
These effects include very tangible US declensions into catastrophic war, potentially even a nuclear war. Notable, in this regard, is the ongoing expansion of what might best be termed "Cold War II" with Russia; simultaneously, the undiminished nuclearization of North Korea and the ongoing recombination of ISIS Jihadist terrorists under the banner of al Qaeda should come to mind. Along all of these cited dimensions of decline, the "acquitted" American president is plainly complicit.
Again and again, history can be instructive. The Stoics, whose legal philosophies arose on the threshold of the Greek and Roman worlds, regarded Nature itself as humankind's supreme legislator.[xxix] Applying Platonic and Aristotelian thought to a then-hopefully emerging cosmopolis, they defined this nascent order as one wherein humankind, by means of its seemingly well-established capacity to reason, can commune directly with the gods.[xxx] As this definition required further expansion of Plato's and Aristotle's developing notions of universalism, the Stoics consciously articulated a further division between lex aeterna, ius natural and ius humanum.[xxxi]
Lex aeterna is the law of reason of the cosmos, the logos which rules the universe. As an emanation of cosmic reason, human reason, it is assumed, rules the lives of men. It follows that natural law partakes of eternal law, though it has a more limited range of application. Unlike the more elitist conception of Plato (and, to a certain extent, even Aristotle), the Stoic idea of an innate "right reason" presumed no meaningful divisions between peoples.[xxxii]
Instead, in linking all persons with the cosmic order, it established the essential foundations of an authentic and immutable universality.
Cicero, in De Republica, had defined the state as a "coming together of a considerable number of men who are united by a common agreement about law and rights and by the desire to participate in mutual advantages."[xxxiii] This definition shed a useful light on the problems surrounding positivist jurisprudence, a legal philosophy that values any state's edicts as intrinsically just and therefore obligatory.[xxxiv] In a suitably famous passage of De Republica, one well known to Jefferson and other Founders, Cicero sets forth the still classic articulation of Natural Law:
True law is right reason, harmonious with nature, diffused among all, constant, eternal; a law which calls to duty by its commands and restrains from evil by its prohibitions….It is a sacred obligation not to attempt to legislate in contradiction to this law; nor may it be derogated from nor abrogated. Indeed, by neither the Senate nor the people can we be released from this law; nor does it require any but oneself to be its expositor or interpreter. Nor is it one law at Rome and another at Athens; one now and another at a late time; but one eternal and unchangeable law binding all nations through all time….[xxxv]
It goes without saying that US President Donald Trump has no acquaintance with any such still-binding or "peremptory" ideas.
But what is to be done when positive law (which now includes US Constitutional and statutory law) is at variance with "true law"? The Romans had a remedy in all such challenging matters. They simply incorporated into their various statutes a contingency clause that man-made law could never abrogate those obligations that are inherently right or presumptively sacred.[xxxvi] On several occasions, Cicero and others meaningfully invoked this clause, or jus, against one particular statute or another.[xxxvii]
In this way, the written law of the moment, never more than an artifact of the extant civic community, remained correctly subject to "right reason."
Later, St. Augustine reaffirmed that temporal law must always conform to the unchangeable eternal law,[xxxviii] which he had earlier defined as "the reason or will of God (ratio divina vel voluntas Dei)."[xxxix] Aquinas continued this tradition of denying the status of law to prescriptions that are inherently unjust (lex iniusta non est lex).[xl] "Human law," he wrote in the Summae,[xli] "has the quality of law only insofar as it proceeds according to right reason; and in this respect it is clear that it derives from the eternal law. Insofar as it deviates from reason it is called an unjust law, and has the quality not of law, but of violence."[xlii]
The concept of a Higher Law, later to figure so importantly in the legal development of the United States of America, was widely integrated into medieval jurisprudential thought.[xliii] In John of Salisbury's Policraticus, "There are certain precepts of the law which have perpetual necessity, having the force of law among all nations and which absolutely cannot be broken."[xliv] Recognizing the idea that all political authority must be intrinsically limited, John noted that the prince "may not lawfully have any will of his own apart from that which the law or equity enjoins, or the calculation of the common interest requires."[xlv]
"….or the calculation of the common interest requires." Viewed against the backdrop of the current US president – now, correctly analogous to the medieval "prince" discussed by John of Salisbury – such "perpetual law" must of necessity prohibit any presidential placement of personal interest over the discernibly "common interest" of the United States. Natural Law, inter alia, still exists to frustrate political injustice, a vital function that failed to become materially relevant to Trump's recent impeachment trial in the Senate.
In the seventeenth and eighteenth centuries, Natural Law doctrine was reaffirmed and secularized by Grotius,[xlvi] the "father" of all modern international law. Reviving the Ciceronian idea of Natural Law and its underlying optimism about human nature, Grotius is credited with liberating this idea from any once-remaining dependence on ecclesiastical or Papal interpretation.[xlvii] Building upon the prior speculations of the Dominican Francisco de Vitoria, who had proclaimed a natural community of humankind and the universal validity of human rights,[xlviii] Grotius fashioned a conceptual "bridge" from the Christian Commonwealth of the Middle Ages to a brand new interstate society.[xlix]
In this connection, he strengthened the idea of a universally valid Natural Law, one transcending in obligation all human law, including the cumulative positive law of any single sovereign state.[l] This is an idea, of course, that lies at the conceptual heart of US law, but it also entirely alien to the understanding or vision of current US President Trump.
Unlike Machiavelli and Hobbes,[li] Grotius did not consciously reduce law to any presumed will of a prince or a separate state.[lii] Rather, while recognizing such will as a properly constitutive element within the much wider international legal order, he also understood that the binding quality of human edicts must be derived from a more overriding totality of "natural" imperatives.[liii] Accordingly, he proceeded to reject raison d'etat as a "just cause" for war,[liv] a purposeful rejection that may sometime cease to resonate in US President Donald Trump's personal ideas of governance.
This brings us directly to the conveyance of Natural Law ideas into American political theory, a transmittal that was preeminently the work of Locke's Second Treatise on Civil Government (1690).[lv] The specified American "duty" to revolt whenever governments commit "a long train of abuses and usurpations"[lvi] flows largely from Locke's seminal notion that civil authority can never extend beyond the securing of humankind's natural rights.[lvii] Regarding the recent US presidential impeachment and trial, the motto that Jefferson chose for his own seal was: "Rebellion to Tyrants Is Obedience to God."[lviii]
As for the right to pursue happiness, which Jefferson drew largely from Burlamaqui's incorporation into natural law,[lix] it had nothing to do with today's shallow presidential celebrations of raw commerce and exaggerated materialism. Not at all.
Nor could this right have had any bearing any US presidential impeachment proceedings. Though happiness was viewed by Jefferson (in plausible deference to Pufendorf and Locke) as a welcome condition to be achieved as the direct result of humankind's overriding commitment to reason,[lx] never specified were any corresponding or corollary presidential obligations.
Above all, the Declaration of Independence implemented a fundamental social contract that sets limits on the power of any government.[lxi] Its central purpose, therefore, was to better articulate a set of universally valid constraints upon all secular political authority. Moreover, as justice, which is necessarily based on natural law, binds all human society, the rights described by the Declaration of Independence can never be reserved only to Americans. Derivatively, when current US foreign policies violate elements of international human rights law, including the authoritative law of war or law of armed conflict, there are simultaneously created various pertinent issues of US "command responsibility."[lxii]
By ready and verifiable deduction, natural rights must extend to all human societies, and can never be rendered subject to abrogation by positive law. Today, this general applicability of an immutable imperative to "do justice" is ignored by an American president who remains openly disinterested in human rights, especially on matters regarding immigration to the United States and the granting of refugee or asylum status. Notably, such matters of international law are ipso facto binding upon the United States, both by virtue of the ubiquitous and universal natural law, but also in consequence of the US Constitution (especially Art. VI, the "Supremacy Clause") and various leading US Supreme Court decisions (especially the Pacquete Habana, 1900).
The compelling theory of a Higher Law, which should have had a designated place in the Senate trial of President Trump, is based on clarity, self-evidence and coherence. Its express legal validity can never be shaken by any presumed presidential imperatives of geopolitics or "America First,." As noted by the Swiss scholar Emmerich de Vattel in the 1758 edition of The Law of Nations (a work in which several American fathers of independence discovered important and usable maxims of political liberty): "No agreement can bind, or even authorize, a man to violate the natural law."[lxiii]
Prudently, Vattel had cautioned that only a strict obedience to higher legal obligations can produce a virtuous and thereby safe and prosperous state: "One would have to be very ignorant of political affairs not to perceive how much more capable a virtuous Nation is of forming a happy, peaceful, flourishing and secure state, respected by its neighbors and formidable to its enemies."[lxiv] Earlier, going forward with impeachment proceedings, Vattel's wisdom could have had a proper and utilitarian place. At a minimum, it could have stood as an unchallengeable corrective to the manifestly unjust imperatives of Trump's" America First."
*********
In the end, as the recent Trump impeachment trial ought to have revealed, Higher Law expectations of the American political tradition can never be self-enforcing. Instead, defied again and again by transient political elites, these expectations can only be sustained where individual citizens would first prepare to act (as does Antigone before Creon[lxv] ) according to conscience. "Why has every man a conscience,"[lxvi] asks Thoreau in his foundational American essay on Civil Disobedience.
I think that we should be men first, and subjects afterwards. It is not desirable to cultivate a respect for the law, so much as for the right. The only obligation which I have a right to assume is to do at any time what I think right. It is truly enough said that a corporation has no conscience; but a corporation of conscientious men is a corporation with a conscience.[lxvii]
Where are such "conscientious men" (and of course women) to be found? Certainly not, says Thoreau insightfully, among the "commonly esteemed good citizens."[lxviii] These mass men and women serve the state "not as men mainly, but as machines, with their bodies."[lxix]
Placing themselves "on a level with wood and earth and stones,"[lxx] these creations of the "mass" (the Danish philosopher Soren Kierkegaard would have preferred the term "crowd") are incapable of making essential moral or legal distinctions. This incapacity is easily enough recognized today, where so many United States Senators remained unwilling to acknowledge the brutally stark differences between prima facie presidential wrongdoing and legally correct presidential behavior.
Could the United States still create the conditions for a conscientious "corporation" though the enhanced education of an informed citizenry? From Rousseau to the present, this has been the preferred path of virtually all democratic theory. Rousseau believed that law and liberty could best exist in a city-state of properly educated voters like Geneva:
He stipulates in Book III of the Social Contract:
First, a very small state where the people can be readily got together and where each citizen can with ease know all the rest; secondly, great simplicity of manners, to prevent business from multiplying and raising thorny problems; next, a large measure of equality in rank and fortune, without which equality of rights and authority cannot long subsist; lastly, little or no luxury – for luxury either comes of riches or makes them necessary.
But the contemporary United States is not at all like Geneva; Rousseau's cherished idea that a majority (even under very specified conditions) can be trusted with what is best for "The People" is too-often mistaken. Now, the dangers of the "general will" have been made manifest not only in the exploits of Robespierre and Napoleon, but also in the dissembling presidency of Donald Trump.
There is more. Rousseau's deification of The People actually points toward the very opposite of our own Higher Law tradition. The Genevan made "The People" sovereign; for us, ultimately, sovereignty must come to reside in The Citizen. Earlier, as Thoreau had understood, apathy, complacency, passivity and moral cowardice are the inevitable qualities found in the "mass" of men and women. True hope, therefore, can lie only in those residually still-thoughtful individuals whose primary allegiance is directed toward properly overriding and universal laws; that is, not in the presumptive "good citizen," but rather in the indispensable "wise minority."
It is time to finally inquire: What is the real task of this body of enlightened persons, one which could in fact represent a true and distinct majority in formation? Thoreau speaks truthfully of civil disobedience, one still possible act of "counter-friction." Now, confronted with an American president who could bring unparalleled harms to the United States, suddenly or in unanticipated increments – as we have seen, such harms could soon include even the onset of a catastrophic nuclear war[lxxi] – Thoreau would urge, as he once did about still-earlier policy deformations (see Civil Disobedience),: "Let your life be a counter-friction to stop the machine. What I have to do is to see, at any rate, that I do not lend myself to the wrong which I condemn."
To this point, most visibly at partisan political levels, Thoreau's earlier wisdom has fallen on variously deaf Congressional ears.
*********
This essay has explored certain now-lost jurisprudential remedies to the increasingly injurious Trump Presidency, most obviously "ordinary" impeachment options rooted in the US Constitution. For future reference, any Members of Congress directly involved with drafting and refining Articles of Impeachment could also avail themselves of related Higher Law arguments. This potentially augmented path is suggested here because: (1) the Constitution of the United States is indisputably and perpetually constructed upon core principles of Natural Law; and (2) these antecedent and overriding legal principles are ultimately binding upon all citizens and all government officials.
To fashion such prospectively important Articles, careful attention ought to be paid not only to applicable statutory and Constitutional expectations, but also to the everlasting Higher Law traditions of the United States. While less explicit and thereby much harder to identify and operationalize, these core traditions and legal norms are in no way inferior to what had previously been codified. Accordingly, they should never be minimized or once again disregarded.
Though utterly ignored in the recently-completed Trump Senate trial, certain basic and immutable elements of the Western Higher Law tradition should figure importantly in efforts to protect the United States from a similarly catastrophic American presidency in the future. Such jurisprudence-based efforts at citizen protection would be not only justifiable, but indispensable. As Roman statesman Cicero already understood more than 2000 years ago, "The safety of the people shall be the highest law."
It follows that the Natural Law/Higher Law background of the American Constitution could sometime still figure usefully and importantly in rescuing the United States from another lawless American president. Technically, of course, the recent Senate acquittal of Donald Trump must be duly respected by Americans as law-enforcing. But the "safety of the people" must always take acknowledged precedence over narrowly technical judgments by the United States Senate.
Always.

---
[i] As the U.S. Constitution does not spell-out the precise content of any such crimes, it would have been reasonable to maintain that presidential violations of Natural Law were at least equally representative of "High Crimes and Misdemeanors" as anything locatable in tangible statute. Also worth noting is that at the time of the Constitution's ratification, determinations of authentic criminality had much less to do with codified norms than with the common law or judicial precedent. In other words, when Professor Alan Dershowitz argued before the US Senate that an impeachable offense by Donald Trump must be linked to a "codified" crime, he fundamentally misrepresented the core legal origins of the United States.
[ii] Under international law, the idea of a Higher Law – drawn originally from the ancient Greeks and ancient Hebrews – is contained (inter alia) within the principle of jus cogens or "peremptory" norms.
[iii] Turning and turning in the widening gyre;
The falcon cannot hear the falconer;
Things fall apart; the centre cannot hold;
Mere anarchy is loosed upon the world.
The blood-dimmed tide is loosed, and everywhere
The ceremony of innocence is drowned;
The best lack all conviction, while the worst
Are full of passionate intensity.
[iv] This presumes, of course, a far greater attention to serious education in the United States. In this connection, contrast the "classical" American opinion of Thomas Jefferson with that of Donald Trump. Said Jefferson: "To penetrate and dissipate the clouds of darkness, the general mind must be strengthened by education." Said Trump: "I love the poorly educated."
[v] According to Article 53 of the Vienna Convention on the Law of Treaties: "…a peremptory norm of general international law is a norm accepted and recognized by the international community of states as a whole as a norm from which no derogation is permitted and which can be modified only by a subsequent norm of general international law having the same character." See: Vienna Convention on the Law of Treaties, Done at Vienna, May 23, 1969. Entered into force, Jan. 27, 1980. U.N. Doc. A/CONF. 39/27 at 289 (1969), 1155 U.N.T.S. 331, reprinted in 8 I.L.M. 679 (1969).
[vi] See Edward S. Corwin, THE "HIGHER LAW" BACKGROUND OF AMERICAN CONSTITUTIONAL LAW (1955); Alexander P. D'Entreves, NATURAL LAW: AN INTRODUCTION TO LEGAL PHILOSOPHY (1951).
[vii] See: U.S. Constitution, Art. IX. According to Clinton Rossiter, there exists a "deep-seated conviction" among Americans "that the Constitution is an expression of the Higher Law, that it is, in fact, imperfect man's most perfect rendering" of eternal law. See Rossiter, preface to Corwin, supra, at vi.
[viii] Blackstone's Commentaries, of course, provided certain basic foundations of America's current legal system. It is unlikely, of course, that even a tiny handful of US representatives or senators were even aware of this juridical primacy.
[ix] Blackstone's COMMENTARIES expressly recognize that all law "results from those principles of natural justice, in which all the learned of every nation agree…." See William Blackstone, COMMENTARIES ON THE LAWS OF ENGLAND, adapted by Robert Malcolm Kerr (Boston; Beacon Press, 1962), Book IV, "Of Public Wrongs," p. 62 (Chapter V., "Of Offenses Against the Law of Nations.")
[x] See John Locke, TWO TREATISES OF GOVERNMENT 123 (T.I. Cook, ed., 1947).
[xi] See THE DECLARATION OF INDEPENDENCE
[xii] See Julius Stone, THE PROVINCE AND FUNCTION OF LAW (Cambridge MA: Harvard University Press, 1950), Chapter VIII, "Natural Law."
[xiii] Here, in the Deist view, Nature had "replaced" God as the source for lawful behavior.
[xiv] Newton says famously in his Principia: "This most beautiful system of the sun, planets, and comets could only proceed from the counsel and dominion of an intelligent and powerful Being." Cited by Abraham Kaplan, IN PURSUIT OF WISDOM: THE SCOPE OF PHILOSOPHY (Beverly Hills CA: Glencoe Press, 1977), p. 550.
[xv] See Stone, supra, Ch. VIII.
[xvi] See Locke, supra, 123.
[xvii] See The Bill of Rights, as detailed in the following discussion.
[xviii] See U.S. Constitution, Ninth Amendment.
[xix] The most fundamental principle of ancient Hebrew law, of course, is that the revealed will of God is the only proper source of Jewish justice. In the Talmudic position, "Whatever a competent scholar will yet derive from the Law, that was already given to Moses on Mount Sinai." (See Jerusalem Megillah IV, 74d.)
[xx] See Sec. 81, Fragment No. DK 22B114 of THE PRESOCRATICS 75 (Philip Wheelwright ed., Bobbs-Merrill 1960). The authoritative text for the fragments of Heraclitus is Hermann Diels & Walther Kranz, DIE FRAGMENTE DER VORSOKRATIKER (6th ed., Weidmann 1966).
[xxi] A century before Demosthenes, Antigone's appeal against Creon's order to the "unwritten and steadfast customs of the Gods" had evidenced the inferiority of human rule-making to a Higher Law. Here, in the drama by Sophocles, Creon represents the Greek tyrant who disturbs the ancient harmony of the city state. Aristotle, in his RHETORIC, quotes from Sophocles' ANTIGONE when he argues that "an unjust law is not a law." See RHETORIC 1, 15, 1375, a 27 et seq.
[xxii] See Henry David Thoreau, ON THE DUTY OF CIVIL DISOBEDIENCE, in WALDEN, OR LIFE IN THE WOODS AND ON THE DUTY OF CIVIL DISOBEDIENCE (Signet 1960).
[xxiii] Plato's theory, offered in the fourth century B.C.E, seeks to explain politics as an unstable realm of sense and matter, an arena formed and sustained by half-truths and distorted perceptions. In contrast to the stable realm of immaterial Forms, from which all genuine knowledge must be derived, the political realm is dominated by the uncertainties of the sensible world. At the basis of this political theory is a physical-mental analogy that establishes a correlation between the head, the heart and the abdomen, and the virtues of intelligence, courage and moderation.
[xxiv] Supra.
[xxv] See Corwin, supra, at 7.
[xxvi] Id.
[xxvii] "Right is the interest of the stronger," says Thrasymachus in Bk. I, Sec. 338 of Plato, THE REPUBLIC (B. Jowett tr., 1875). "Justice is a contract neither to do nor to suffer wrong," says Glaucon, id., Bk. II, Sec. 359. See also, Philus in Bk III, Sec. 5 of Cicero, DE REPUBLICA.
[xxviii] In this connection, however, noted Sigmund Freud: "Wars will only be prevented with certainty if mankind unites in setting up a central authority to which the right of giving judgment upon all shall be handed over. There are clearly two separate requirements involved in this: the creation of a supreme agency and its endowment with the necessary power. One without the other would be useless." (See: Sigmund Freud, Collected Papers, cited in Louis René Beres, The Management of World Power: A Theoretical Analysis, University of Denver, Monograph Series in World Affairs, Vol. 10 (1973-73), p, 27.)
[xxix] See Corwin, supra, at 9: "The Stoics…thought of Nature or the Universe as a living organism, of which the material world was the body, and of which the Deity or the Universal Reason was the pervading, animating and governing soul; and natural law was the rule of conduct laid down by this Universal Reason for the direction of mankind." Salmond, JURISPRUDENCE 27 (7th ed., 1924), cited in Corwin, supra, at 9.
[xxx] Id.
[xxxi] These terms are defined and discussed below.
[xxxii] See Corwin, supra, at 9.
[xxxiii] Spoken by Scipio in Bk. I of DE REPUBLICA; cited in Alexander P. D'Entreves, THE NOTION OF THE STATE 24 (1967).
[xxxiv] See Stone, THE PROVINCE AND FUNCTION OF LAW, supra, 224-230. Stone calls positive law "…the law actually enforced by organized society in a particular place at a particular time." (p. 225) Understood in terms of natural law, positive law is merely a necessary evil, tolerable and valid only to the extent that it coincides with natural law. In this theory, says Julius Stone, "Not only does natural law provide the criterion for judgment whether positive law is just. It goes further and provides the criterion for deciding whether positive law is valid law at all." (Id., at 226)
[xxxv] See Cicero, I DE LEGIBUS, cited in Corwin, supra, at 10; D'Entreves, supra., at 20 – 21. Similarly, in his DE OFFICIIS, Cicero wrote: "There is in fact a true law namely right reason, which is in accordance with nature, applies to all men and is unchangeable and eternal….It will not lay down one rule at Rome and another at Athens, nor will it be one rule today and another tomorrow. But there will be one law eternal and unchangeable binding at all times and upon all peoples." (cited by Stone, supra, at 216.) See also DE LEGIBUS, Bk. i, c, vii; cited by Stone, supra, at 216.
[xxxvi] See Corwin, supra, at 12.
[xxxvii] Id, at 13.
[xxxviii] See D'Entreves, supra, 36 – 37. In early Christendom, Augustine offered a system of thought that identified the locus of all global problems in the human potentiality for evil. Combining a philosophy of Neo-Platonism with a view of the universe as a struggle between good and evil, he attributed the trials of humankind to the taint of original sin. This view, transformed into a secular political philosophy, is now reflected by exponents of the school of realism or realpolitik. Augustine, writing at the beginning of the fifth century C.E., sets out, in the CITY OF GOD, to describe human history as a contest of two societies, the intrinsically debased City of Man and the eternally peaceful City of God. In this contest, the state, the product of humankind's most base tendencies, is devoid of justice and destructive of salvation. A mirror image of human wickedness, the state is little more than a "large gang of robbers." In an oft-quoted passage, Augustine recalls the answer offered by a pirate who had been captured by Alexander the Great. When asked by Alexander what right he had to infest the seas, the pirate replied: "The same right that you have to infest the world. But because I do it in a small boat I am called a robber, while because you do it with a large fleet you are called an emperor."
[xxxix] See Julius Stone, HUMAN LAW AND HUMAN JUSTICE (Stanford CA: Stanford University Press, 1965), p. 44. For Augustine, this reason or will of God "commands us to preserve the natural order and prohibits us to disturb it." (See Contra Faustum, XXII, 27; cited by Stone, HUMAN LAW AND HUMAN JUSTICE, supra, p. 44.
[xl] Thomas Aquinas recalls Augustine as follows: "St. Augustine says: `There is no law unless it be just.' So the validity of law depends upon its justice. But in human affairs a thing is said to be just when it accords aright with the rule of reason: and as we have already seen, the first rule of reason is the Natural Law. Thus all humanly enacted laws are in accord with reason to the extent that they derive from the Natural law. And if a human law is at variance in any particular with the Natural law, it is no longer legal, but rather a corruption of law." See SUMMA THEOLOGICA, 1a 2ae, 95, 2; cited by D'Entreves, supra, pp. 42 – 43.
[xli] See D'Entreves, supra, at 42 – 43.
[xlii] The importance of reason to legal judgment was prefigured in ancient Israel, which accommodated reason within its system of revealed law. Jewish theory of law, insofar as it displays the marks of natural law, offers a transcending order revealed by the divine word as interpreted by human reason. In the striking words of Ecclesiasticus 32.23, 37.16, 13-14: "Let reason go before every enterprise and counsel before any action…And let the counsel of thine own heart stand…For a man's mind is sometimes wont to tell him more than seven watchmen that sit above in an high tower…."
[xliii] See Stone, THE PROVINCE AND FUNCTION OF LAW, supra, Chapter VIII.
[xliv] See Corwin, supra, at 17 – 18.
[xlv] Id., at 19.
[xlvi] See Stone, HUMAN LAW AND HUMAN JUSTICE, supra, pp. 64 – 68.
[xlvii] Id.
[xlviii] See Stone, HUMAN LAW AND HUMAN JUSTICE, supra, pp. 61 – 63.
[xlix] Id, pp. 65 – 68.
[l] Id.
[li] The sixteenth-century Florentine philosopher, Niccolo Machiavelli, joined Aristotle's foundations for a scientific study of politics with assumptions of realpolitik to reach certain conclusions about politics. His most important conclusion underscores the dilemma of practicing goodness in an essentially evil world: "A man who wishes to make a profession of goodness in everything must necessarily come to grief among so many who are not good." (See THE PRINCE, Chapter XV). Recognizing this tragic state of affairs, Machiavelli proceeds to advance the arguments for expediency that have become synonymous with his name. With the placing of the idea of force at the center of his political theory, the author of THE PRINCE stands in sharp contrast to the Platonic and early Christian concepts of the "good." Rejecting both Plato's argument that there is a knowable objective "good" that leads to virtue, and Augustine's otherworldly idea of absolute goodness, Machiavelli constructs his political theory on the assumption that "all men are potential criminals, and always ready to realize their evil intentions whenever they are free to do so." In his instructions to the statesman on how to rule in a world dominated by force, he advises "to learn how not to be good." The seventeenth-century materialist and social philosopher, Thomas Hobbes, elaborated a complex system of thought in which man was reduced to a state of nature and then reconstructed. Seeking a science of human nature that would have the rigor of physics, Hobbes looked to introspection as the source of genuine understanding: "Whosoever looketh into himself and considereth what he doth when he does think, opine, reason, hope, fear, etc., and upon what grounds, he shall thereby read and know, what are the thoughts and passions of all other men, upon the like occasions." (See Introduction to LEVIATHAN). The results of such an analysis of one's own thought processes led Hobbes to his celebrated theory of the social contract: the natural egoism of man produces a "war of all against all" in the absence of civil government and must be tempered by absolute monarchy. Moreover, the condition of nature, which is also called a condition of war marked by "continual fear, and danger of violent death," has always been the characteristic condition of international relations and international law: "But though there had never been any time, wherein particular men were in a condition of war one against another; yet, in all times, kings, and persons of sovereign-authority, because of their independency, are in continual jealousies, and in the state and posture of gladiators; having their weapons pointing, and their eyes fixed on one another; that is, their forts, garrisons, and guns upon the frontiers of their kingdoms, and continual spies upon their neighbors, which is a posture of war." (See LEVIATHAN, Chapter XIII).
[lii] This is because the principal Grotian effort was to "translate" natural law from pure philosophical speculation into a pragmatic legal ordering. See Stone, HUMAN LAW AND HUMAN JUSTICE, supra, p. 65.
[liii] Id.
[liv] The Swiss scholar, Emmerich de Vattel, notes – in his 1758 classic THE LAW OF NATIONS: "No agreement can bind, or even authorize a man to violate the natural law." See Albert de LaPradelle, Introduction to Emmerich de Vattel, LE DROIT DES GENS (THE LAW OF NATIONS)(Charles G. Fenwick, tr., 1916).
[lv] See Corwin, supra, at 61.
[lvi] Id.
[lvii] Id.
[lviii] See Thomas Jefferson, IV WORKS 362 (New York, P.L. Ford, ed., 1892-99).
[lix] J.J. Burlamaqui, author of PRINCIPES DU DROIT DE LA NATURE ET DES GENS (1774) was a Swiss scholar who held a Chair at the University of Geneva. His work has been described by J. Stone and others as "rational utilitarianism." See Stone, HUMAN LAW AND HUMAN JUSTICE, supra, p. 71.
[lx] See Corwin, supra, p. 81.
[lxi] Id.
[lxii] Criminal responsibility of leaders under international law is not limited to direct personal action or limited by official position. On this peremptory principle of "command responsibility," or respondeat superior, see: In re Yamashita, 327 U.S. 1 (1945); The High Command Case (The Trial of Wilhelm von Leeb), 12 Law Reports of Trials Of War Criminals 1 (United Nations War Crimes Commission Comp., 1949); see Parks, Command Responsibility For War Crimes, 62 MIL.L. REV. 1 (1973); O'Brien, The Law Of War, Command Responsibility And Vietnam, 60 GEO. L.J. 605 (1972); U.S. Dept. Of The Army, Army Subject Schedule No. 27 – 1 (Geneva Conventions of 1949 and Hague Convention No. IV of 1907), 10 (1970). The direct individual responsibility of leaders is also unambiguous in view of the London Agreement, which denies defendants the protection of the act of state defense. See AGREEMENT FOR THE PROSECUTION AND PUNISHMENT OF THE MAJOR WAR CRIMINALS OF THE EUROPEAN AXIS, Aug. 8, 1945, 59 Stat. 1544, E.A.S. No. 472, 82 U.N.T.S. 279, art. 7.
[lxiii] See Vattel, THE LAW OF NATIONS (Washington D.C.: Carnegie Institution, 1916), C.G. Fenwick tr., p. 4.
[lxiv] Id.
[lxv] See Sophocles, ANTIGONE, supra.
[lxvi] See H D Thoreau, ON THE DUTY OF CIVIL DISOBEDIENCE (New York: New American Library, 1959).
[lxvii] Id.
[lxviii] Id.
[lxix] Id.
[lxx] Id.
[lxxi] "The obligation of subjects to the sovereign," says Thomas Hobbes in Chapter XXI of LEVIATHAN, "is understood to last as long, and no longer, than the power lasteth by which he is able to protect them."
Of course, the "Unipolar Party" is over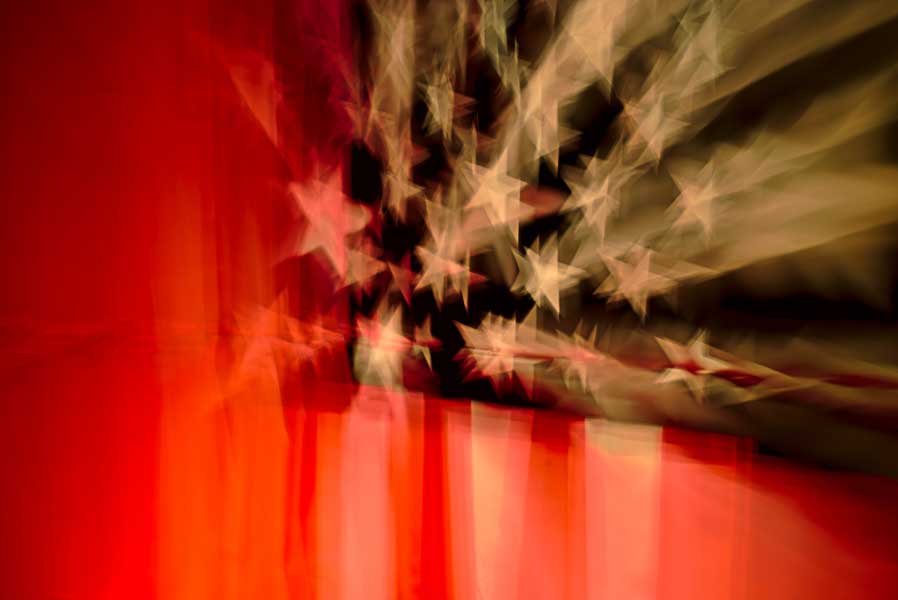 On the right side of the Pacific, the U.S. media is eagerly asking as many scholars as possible whether the unipolar moment is over. On the left side of the Pacific, East Asian think tanks focused on questioning the sustainability of the U.S.-initiated Indo-Pacific Economic Framework (IPEF) during the APEC trade ministers' meeting, indirectly confirming the end of the "unipolar moment".
The post-World War II order, promoted by the United States through the creation of the Bretton Woods Agreements and various international economic and trade institutions such as the International Monetary Fund. This order was successful and won the Cold War, and the unipolar world also Get established. Until the US repudiates its past achievements, prioritizes protectionism, and declares that the new order is "America First," the unipolar moment is doomed to an end.
The key to the success of the old order lies in "reciprocity". Although the United States was the biggest beneficiary, countries that also benefited were willing to accept the creator as the biggest winner, which was the basis of the unipolar world. But today, the new dish served by the US is IPEF, a non-legally binding economic and trade "framework" implemented only by executive order, making it difficult for countries that once benefited from the old order to swallow.
To put it simply, the "reciprocity" with legal guarantees is sustainable, and the "framework" without legal binding is not sustainable. Therefore, the number of countries kneeling on one knee to the US is greatly decreasing.
The unipolar world is not only driven by economic and trade interests, but also by values that effectively whitewash abstract democratic freedoms, so that for at least a decade after the end of the Cold War, the world really thought it was the "end of history".
But after two presidencies of Trump and Biden and seven years in power, the country that once admired the US has witnessed the great divide in Washington from the change in economic attitude. The unresolved partisanship has led to the incompatibility between the White House and Congress, and the "framework" is a product of skipping Congress, which may produce new changes at any time. This chaos has even weakened the soft power image of the US and created a negative perception of liberalism.
The Biden administration is trying its best to protect the domestic middle class, IT IS FINE, but at the expense of friends to approach that, well, you cannot ask everyone to continue to kneel on one knee. No market access, no legal safeguards, just like a party menu lacking meat and vegetables, certainly not enough to feed the guests.
Not only that, IPEF also requires members to open their markets and raise wages so that American goods can maintain their competitiveness. It's as if guests have to dress up and bring their own rich meals to share with the host to ensure that the poor host is well fed. If the guests want to be fed, they have to join another party, hosted by a relatively generous China, which will also upset the US.
How can such a unipolar party be maintained?
Instead of seeing IPEF as economic cooperation, it should be seen as political cooperation because it has a strong political connotation of exclusivity. The US argument is, "My party food may be shabby, but China's party food is poisoned, and it is better to be underfed than poisoned to death.
The guests who came to the American party after eating enough at the Chinese party were stunned, the corners of their mouths were still greasy from the last meal. The truth is, most guests would not have been able to dress up for the American party and share the beef stew they brought if they hadn't eaten their fill at the Chinese party for over 20 years.
Of course, there are exceptions, such as Taiwan, which insists on staying on one knee, starving to serve their meal to their hosts – TSMC, the world-famous exclusive delicacy —- and Taiwan is not even allowed to participate in the IPEF.
The U.S. menu for Taiwan is the U.S.-Taiwan Initiative on 21st-Century Trade, and the menu is actually the same as the IPEF, with the difference that Taiwan is not allowed to participate in the party and can only eat in the servants' room.
Taiwan's ruling party boasted that the "Initiative" (Initiative) can greatly promote Taiwan-US economic and trade relations, and can "connect" with IPEF. It even hinted that it is a shortcut to join the CPTPP, and it is a ticket to the American Party. However, in general, the five issues that have been negotiated will help the US attract Taiwanese capital and increase employment in the US. and help the US have "long arm jurisdiction" over Taiwan regulations to protect US business interests, while the actual benefits to Taiwan are completely disproportionate.
The seven issues that have not yet entered the negotiations are even more severe for Taiwan. The main difficulty in the negotiations lies in the countervailing subsidies policy for state-owned enterprises, which is a "new order" in which the US attempts to reduce the competitiveness of other countries to the same level as the US, and is an issue that IPEF members strongly dislike.
The main reason why the current ruling party in Taiwan accepts all the unreasonable demands of the United States is that the party advocates independence and is a natural target of liquidation after reunification with China. The need to seek political protection from the U.S. is also a demand of some IPEF members, but the difference between Taiwan and IPEF members is that the latter will seek a balance between the US and China, while the former is completely out of balance.
However, even if there are examples like Taiwan that put political considerations above economic considerations, the core problem remains: "initiatives" without legal regulation are unsustainable, empty promises, and the United States can change its mind at any time without being held accountable for breaking them.
The desire to "rebuild America" at the expense of the interests of friends runs counter to the reciprocity principle of the unipolar order, and almost all countries believe that whether the next U.S. ruling party is a Democrat or a Republican, Washington's "New Order" course will not change, which clearly means that the "unipolar party" is over.
The point is not that the US wants to shift internal problems to the outside – they have always done that – but that countries around the world already have other options, namely the Chinese party, and even hope for a possible "Indian party". Not only that, China, which insists on non-alignment, has no intention of replacing the United States to lead the world, but wants to promote a multipolar order, giving countries another option, the "autonomy" that the unipolar order lacks.
No matter how one interprets the latest G7 consensus, it is undeniable that the US has had to abandon its quest for a new bipolar Cold War, as it is no longer the only country capable of hosting a party, and the menu is getting shabbier and shabbier, while the guests have to fill their stomachs.
In fact, the United States also has to fill its stomach. According to the data released by the Fed, in 2022, only 63% of American adults will be able to immediately spend $400 to deal with emergencies, which is a drop of 5% from 68% in 2021, This background can explain why the "American Party" is so shabby. In the unipolar moment 30 years ago, the lives of blue-collar workers in the US were better than the elites in most countries.
American scholars know what the media wants to ask, but most are reluctant to risk their academic reputations by giving concise answers to a vague notion of "polarity". However, they know very well that the world has changed dramatically, and the US must adapt to a new order that is no longer so "convenient".
The process of forming a multi-polar order is bound to be chaotic, but instead of sticking to a party that cannot fill your stomach, it is better to open the door to another party. It is the general rule of history that a revolution occurs when there is not enough to eat.
Can the U.S. afford to lose the Middle East?
If a nation aspires to attain global power status, any location across the globe can assume strategic significance for that nation. Undoubtedly, at different historical junctures, Vietnam, Cuba, and other locations have garnered significant significance within the framework of United States' interests. Nonetheless, following the culmination of the Second World War, Europe and the Middle East assumed a paramount position in American foreign policy.
The significance attributed to Europe stemmed from two primary factors. Firstly, Europe served as the domain wherein the United States fostered its closest alliances. Secondly, Europe confronted an imminent threat posed by the Soviet Union, which stood as a global adversary to American leadership. Had the United States not undertaken the defense of Europe through the establishment of military bases and other forms of support, Western and Southern European nations might have met the same fate as their Eastern European counterparts, potentially succumbing to becoming Soviet satellites.
The significance attributed to the Middle East also emerged as a paramount priority for the United States, driven by three key factors. The first factor pertained to the region's abundant oil reserves. During the Cold War era, more than half of the world's oil and gas resources were concentrated in the Persian Gulf, thus rendering the security and stability of Middle Eastern energy supplies critical for Western industries. Secondly, the establishment of a strategic buffer zone in the Middle East and the Islamic world aimed at containing the Soviet Union and impeding its access to warm sea routes played a crucial role in sustaining American global leadership. Lastly, the indispensable nature of the Middle East for the United States stemmed from the imperative of ensuring Israel's security. These three strategic considerations have rendered Middle Eastern affairs the most prominent focal point of American foreign policy for several decades. Consequently, American policymakers have dedicated substantial energy and effort to managing relations with key Middle Eastern actors such as Lebanon, Iran, and Palestine.
The profound ramifications of the Iraq War and subsequent Afghan retreat following the traumatic events of 9/11 have significantly undermined the self-assurance of the United States as a superpower, fostering a surge in isolationist inclinations within the corridors of power in Washington, D.C. The perception of American global leadership also suffered from the notion that the country, which reached its apex in the 2010s, was in a state of decline, further exacerbating its negative impact. Consequently, the United States began perceiving itself as considerably weaker than its actual capabilities. The Trump era further solidified the notion that America had transitioned into an ordinary power, leading to the prevailing belief that maintaining a widespread military presence worldwide was wasteful. President Trump, operating under the paradigm of running the state akin to a corporation, argued that the allies of the United States were enfeebling the country by burdening it with the majority of defense expenditures. He particularly singled out Germany and Japan, urging them and others to assume responsibility and augment their defense budgets to at least 2 percent of their respective GDPs.(1)
Within academic and think tank circles, a prevailing notion emerged regarding the unnecessary expenditure of energy and resources by the United States in the Middle East. Questions arose regarding the purpose and reason of American soldiers sacrificing their lives in the quagmire of the Middle East. The significant financial losses incurred by America in the region also came under scrutiny. Despite the assumption that the inauguration of Joe Biden as President on January 20, 2021 marked the end of the Trump era, many of Trump's perspectives persisted and gained influence within American discourse, permeating various domains. One such idea entailed the diminishing power of American global leadership, suggesting that it would no longer suffice to extend its influence over every region
CHINA: RISE OF DRAGON
The perception of inadequacy regarding the capacity of American power to extend influence across all regions was primarily bolstered by the unprecedented economic ascent of China, which stands as the most significant contributing factor in history. Over a span of 23 years, China's GDP surged from a mere 1.2 trillion dollars in 2000 to approximately 20 trillion dollars, marking a remarkable sixteen-fold increase. In contrast, the US GDP only grew 2.6 times during the same period, reaching 26.8 trillion dollars. In 2000, the US economy surpassed the Chinese economy by a factor of 8.5. However, as of 2023, the US economy stands at a mere 1.3 times the size of its Chinese counterpart. Economists assert that if this trajectory persists, it is merely a matter of time until China surpasses the United States as the world's largest economy. The disconcerting transformation evident in GDP figures is not the sole cause for concern, as alarming data pertaining to US leadership emanates from nearly every sphere of the economy. During the pandemic period, a discernible weakening in the hegemony of the US dollar, which represents a paramount source of American power, became evident as its share among world reserve currencies dwindled to 59 percent by 2023. Notably, the process of dedollarization has favored China's currency, the yuan, as the primary beneficiary. China's influence now extends across diverse regions, from Brazil to the depths of Africa, challenging the United States at every turn. China engages in treaty negotiations, fosters reconciliation between previously hostile nations, and most significantly, conducts extensive trade with nations across the globe. Presently, there are only a handful of countries that do not count China as their largest trading partner. The growth in China is not limited to its economic and trade prowess; its military and defense capabilities are also expanding. China presently ranks as the second-largest country in terms of defense expenditure globally, with a defense budget surpassing the combined defense budgets of Britain, Germany, France, and Japan. These figures raise concerns for the United States, given the realization that no nation would allocate nearly $300 trillion towards armaments solely for the protection of its trade interests.
UKRAINE WAR AND RISE OF THE AMERICAN SENSE OF INADEQUACY
Amidst mounting concerns surrounding American global leadership, the eruption of the Ukraine War in February 2002 rendered the European continent a battleground once again. Despite the passage of a year, neither party involved in the conflict in Ukraine managed to achieve a decisive advantage. This prolonged stalemate has led experts to express concerns regarding the potential protraction of the war, with apprehensions mounting over the prospect of its spillover into other European nations. Throughout this period, the United States extended considerable support to Ukraine, offering military aid amounting to tens of billions of dollars, establishing itself as Ukraine's primary benefactor. While there appears to be no significant opposition within America to this support provided to Ukraine, numerous experts in the field of International Relations argue that as the Chinese dragon strengthens its presence in the Asia-Pacific region, it would be ill-advised to unnecessarily fragment American power between engagements in Ukraine or the Middle East with Asia-Pacific. For instance, according to John Mearsheimer, a professor of political science at the University of Chicago, the United States should refrain from depleting its power in the Ukraine War or any other conflict, urging a swift shift in focus towards China. (2)
In alignment with Mearsheimer, Elbridge A. Colby, a former US Assistant Secretary of Defense, the contention arises that the United States lacks sufficient and appropriate military capabilities to effectively address all the threats that impinge upon its interests. Colby asserts that it is imperative for America to prioritize the mitigation of the China-induced threat within the Asian region. According to Colby, Asia stands as the "decisive theater" on a global scale, with China indisputably representing the preeminent formidable state worldwide. (3)
In conclusion, Republican politicians and realist political scientists posit that the United States has experienced a decline in energy and power due to its entanglement in Europe's inefficient rivalries, exemplified by the ongoing Ukraine War. In contrast, they argue that China is poised to exceed the United States in the global leadership competition. Henry Kissinger, the former Secretary of State, coined the term "the necessity for choice" to describe such circumstances, emphasizing the importance for decision-makers to prioritize based on their country's strength. (Henry Kissinger, Diplomacy, 1994). Under these circumstances, what type of regional emphasis should the United States prioritize? Would traditional focal points of American foreign policy, namely Europe and the Middle East, now take a backseat in this regard?
If the United States diverts a portion of its influence from Europe towards the Asia-Pacific region, it is conceivable that US allies and partners such as Britain, Germany, and France could fill the resultant power vacuum in Europe. However, can a similar scenario be anticipated for the Middle East? However, in the event that the United States withdraws from the region, would American allies and partners regain dominance in the Middle East?
THE MIDDLE EAST: NO LONGER IMPORTANT TO AMERICA?
According to Ambassador Martin Indyk, a member of the Council on Foreign Relations, the United States has unnecessarily suffered huge and unnecessary losses in the Middle East. In his article featured in the Wall Street Journal, Indyk asserts that the objectives set by the United States in the Cold War era no longer hold relevance in the present day. For example he contends that the United States' dependence on Middle Eastern oil has reached its conclusion, and emphasizes that Israel has achieved a level of capability to ensure its own security. (4)
According to Indyk, neither the Palestine problem nor Syria should be the problem of the Americans anymore. "After the sacrifice of so many American lives, the waste of so much energy and money in quixotic efforts that ended up doing more harm than good, it is time for the U.S. to find a way to escape the costly, demoralizing cycle of crusades and retreats," Indyk says.
According to Indyk, both the Palestinian issue and Syria should no longer be the concerns of the United States. Indyk argues that after the significant sacrifice of American lives and the squandering of substantial resources and efforts in misguided endeavors that ultimately resulted in more harm than good, it is imperative for the U.S. to seek a means to extricate itself from the costly and demoralizing cycle of crusades and withdrawals.
Indyk's perspective finds resonance among others who share similar viewpoints. They posit that the Middle East no longer holds paramount importance for the United States, and that the American economy is no longer reliant on oil from the Persian Gulf. Even among a diminishing minority in Washington who continue to emphasize the significance of the Middle East, the prospect of ceaseless Arab disputes, Arab-Israeli conflicts, and conflict-ridden regions such as Lebanon, Syria, Libya, and Iraq evoke aversion and reluctance. Numerous political analysts and scholars now grapple with comprehending the purpose of America's presence in the Middle East.
The distressing failures in Iraq and Afghanistan loom large in the minds of policymakers in Congress and the White House. These unnecessary wars resulted in the loss of thousands of American lives and the expenditure of trillions of dollars, yielding minimal returns for such sacrifices. Moreover, these endeavors failed to contribute positively to the region, leaving behind a trail of hundreds of thousands of casualties and devastated cities.
It can be said that the trend that the Middle East is not a priority for America started in the Obama era, accelerated during the Trump presidency, and became clearer in the emerging Biden Doctrine. (5)
In recent months, there has been a growing chorus advocating for the United States to disengage from the Middle East, with some experts asserting that this withdrawal has already been accomplished. The Newsweek news magazine, in its commentary on March 5, 2023, went so far as to proclaim that the American century in the Middle East has come to an end and that the United States has exited the region. (6) The question arises: has the United States truly departed from the Middle East? As the United States seeks to rebuild its global leadership, has it relinquished the Middle East to concentrate its power exclusively on Asia, particularly China? Can one effectively assume the role of a global leader without exerting dominance in the Middle East? This essay aims to explore these inquiries and provide insights.
THE MIDDLE EAST OR THE CENTER OF THE WORLD
To address the question of whether the United States should withdraw from the Middle East, it is imperative to first examine the region's strategic and economic significance. In a historical context, it is noteworthy to mention that astronomer Charles Piazzi Smyth suggested in 1864 that the Great Pyramid of Giza (30°00′N 31°00′E) in Egypt represented the center of the world based on his calculations of the Earth's landmass. However, in 1973, physicist Andrew J. Woods utilized a digital global map and employed mainframe systems to determine coordinates, concluding that the center of the world was located at 39°00′N 34°00′E, near the district of Kırşehir and Seyfe Village in present-day Turkey, approximately 1,800 km north of Giza. Alternatively, there exists another perspective proposing that Mecca, which holds symbolic importance as a religious site, is considered the center of the world, akin to the significance attributed to the Earth's two poles.
The precise identification of a geographically central town or village remains uncertain; however, upon examining the world map, it becomes apparent that the region commonly referred to as the Middle East occupies a prominent position at the global center. It serves as the converging point, or even collision point, of three 'old' continents: Asia, Europe, and Africa. Egypt represents the junction of Africa and Asia, with a portion of its territory situated in Asia and the remaining part in Africa. Observing the Sinai Peninsula on a map, one might perceive it as a piece of land that Asia and Africa have claimed for themselves, unable to share it. Similarly, the continents of Asia and Europe intersect through the nation of Turkey, where the Thrace region lies within Europe while the Anatolian lands extend into Asia. Spanning across Istanbul, one of the world's most densely populated cities, the Bosphorus strait bisects the city into distinct European and Asian sectors. There is no other city in the world on two separate continents.Given the geostrategic significance of the Middle East, it becomes readily apparent why numerous major powers throughout history, ranging from the Hittites aspiring to exert dominance across Asia, Africa, and Europe, to the ancient Greeks, Pharaonic Egypt, and the Roman Empire, sought to seize control of this region.Historical evidence demonstrates the formidable challenge faced by a state aspiring to achieve and sustain "superpower" status in the absence of a dominant position in the Middle East region.
The Middle East region serves as a vital nexus, connecting not only continents but also the world's most significant waterways and seas. Positioned amidst the Atlantic Ocean, the Mediterranean Sea, and the Indian Ocean, it encompasses a strategic location. The region is intersected by critical maritime passages and bodies of water including the Red Sea, Gulf of Aden, Persian Gulf, Arabian Sea, Gulf of Oman, Turkish Straits, Aegean Sea, and Black Sea, scattered throughout its expanse. These waterways hold immense importance for global maritime trade and military operations.
The Middle East occupies a central position in the world, encompassing not only its geographical significance but also its profound cultural and historical influence. While other regions were still inhabited by cave-dwelling societies, it was in the Middle East where the Sumerians made notable advancements, such as the development of writing, the introduction of the calendar system, and the initiation of foundational mathematical calculations. As the birthplace of humanity's earliest civilizations, including the Assyrians, Babylonians, Akkadians, ancient Egyptians, and Hittites, the Middle East stands as the cradle of human civilization.
Furthermore, it is within the Middle East that the three prominent monotheistic faiths—Judaism, Christianity, and Islam—found their origins and thrived. This region bears immense importance as the spiritual birthplace and focal point of these religious traditions. Revered cities like Mecca, Medina, Jerusalem, and Ephesus persistently attract countless devoted pilgrims, serving as profound hubs of religious reverence and cultural legacy.
To sum up, given the geostrategic and cultural significance it embodies, it would not be an overstatement to assert that sustained global leadership is unattainable for any power that fails to exert dominance over the Middle East region in the long term.
CENTER OF OIL AND PETRO-DOLLARS
Following the discovery of oil in the early 20th century, the Middle East gained increased significance for major global powers. Notably, oil production commenced in substantial reserves in Iran in 1908, followed by Iraq in the 1920s, and Saudi Arabia and Kuwait in the 1930s. As the prominence of the oil-based industry grew, industrialized nations became heavily reliant on Middle Eastern oil. The escalating utilization of natural gas for residential heating and electricity generation further solidified the West's indispensable dependence on the region. While oil initially served as fuel, its applications in modern society have expanded significantly over time. Petrochemicals, encompassing plastics, synthetic fibers, rubber, solvents, paints, detergents, fertilizers, and pharmaceuticals, as well as lubricants, asphalt, bitumen, and other petroleum-derived products, permeated various aspects of daily life. Presently, petroleum products find widespread utilization, spanning from cosmetics to automobile components.
The possession of this invaluable resource naturally enriched the countries of the Middle East. Nevertheless, during the initial years, Arab nations grappled with the question of how to manage their newfound petrodollars and opted to deposit their earnings in Western banks. The West, in turn, purchased oil with dollars, while Arab and Iranian nations, who exchanged oil for dollars, deposited their funds in Western banks or imported consumer goods from Western nations. Ultimately, both money and oil predominantly resided in the hands of the West. Following bitter experiences, this arrangement underwent a transformation, leading Arab nations to diversify their sources of income. Presently, oil-rich Arab countries own numerous Western companies. Moreover, wealthy individuals from Arab nations, bolstered by petrodollars, have invested in symbols of Western culture such as sports clubs like PSG and Manchester City. Gulf states such as Qatar, United Arab Emirates and Kuwait have also effectively succeeded in attracting the world's wealthy to the region by constructing entertainment and grandiose shopping centers in the world's tallest buildings next to oil wells…
In summary, as a result of capital accumulation derived from oil and gas exports, numerous Middle Eastern nations have emerged as significant importers and foreign investors on the global stage. The Arabian Peninsula accommodates nearly 20 sovereign wealth funds (SWFs), responsible for overseeing approximately $3.7 trillion in assets, which accounts for roughly one-third of the total state fund assets globally. For instance, the Kuwait Investment Authority stands as the sixth largest government investor worldwide, managing assets worth $769 billion as of 2022. As a result, Arab funds and investors represent coveted capital owners that each country seeks to attract to its domestic market. Similarly, the commercial cities of the Gulf have assumed a pivotal role in the global economy. Consequently, it becomes evident that any global power incapable of exerting influence in the Middle East would be excluded from highly consequential economic opportunities.
LAND OF TERROR OR OPPORTUNITIES?
Presently, if an average American or English individual were to be queried regarding their perceptions of the Middle East, their associations may encompass terms such as "terrorism" or "conflict," portraying the region as a domain inhabited by adversarial forces. Nevertheless, over the course of the 20th century, the Middle East has significantly contributed to the economic and security realms of Western nations. Every impartial and non-ideological assessment unequivocally acknowledges that the Middle East has undergone a transformation, emerging as a region that mitigates the burdens on the United States and Europe, instead of serving as an additional source of obstacles or challenges across diverse domains. I do not find it realistic that the U.S.'s regional interests during the Cold War years are no longer valid in the new world order. If the U.S. still claims global leadership, it has and always will have vital interests in the Middle East.
Following the 9/11 attacks, President George Bush issued a cautionary statement that "America is addicted to oil" and advocated for a substantial reduction in imports from the Middle East. Since then, there has been a significant decline in U.S. imports from the Middle East; however, a complete reset has not been achieved. Nevertheless, refraining from importing oil specifically from Middle Eastern countries does not imply a lack of dependence on Middle Eastern oil. Irrespective of the source of oil procurement, oil carries a price like any other commodity, with oil prices predominantly influenced by the Organization of the Petroleum Exporting Countries (OPEC), comprising primarily Middle Eastern nations. Consequently, all nations worldwide, regardless of whether they import oil from the Middle East or elsewhere, remain reliant on the Middle East for oil, and this scenario shows no signs of imminent alteration. In fact, the U.S. President, seeking to curb escalating oil prices resulting from the Ukraine War, appealed to Arab states, particularly Saudi Arabia as the largest global oil producer. However, the Arab oil producers did not heed these requests, and oil prices soared once they collaborated with Russia. The surge in oil prices impacts every facet of the economy, given that oil serves as a fundamental raw material for numerous end products and constitutes a substantial portion of transportation and distribution costs. High oil prices have been one of the main contributing factors to the global inflation observed in recent years.
IS THERE A GLOBAL LEADERSHIP POSSIBLE WITHOUT THE MIDDLE EAST?
For a state to uphold its claim to global leadership, it will face significant challenges if it fails to establish a presence in the Middle East, given the region's strategic location, abundant natural resources, and financial power. Moreover, a global power that attains influence over the Middle East does not merely shoulder new burdens, but rather discovers numerous sources of material and spiritual power that augment its influence in the region. The intentional or inadvertent creation of a substantial power vacuum by the United States in the Middle East has been recognized by China, which has discerned the region's importance and fertility in global competition.
When China hosted the inaugural Sino-Arab Summit with Arab states in December 2022, the international media primarily emphasized the political aspect of the event. Similarly, when China successfully brokered reconciliation between long-standing rivals Iran and Saudi Arabia in February 2023, global public opinion centered on China's potential political and military objectives in the Middle East. While it would be incorrect to assert that China's new policies toward the Middle East lack political motivations, Beijing's primary objectives for engaging with the region are driven by economic interests and energy security, rather than purely political ambitions. China's annual crude oil imports from Middle Eastern countries exceed $170 billion, with Saudi Arabia alone exporting approximately $65 billion worth of crude oil to China in 2022. If China intends to sustain its economic growth, establishing a presence in the Middle East becomes imperative.(7)
Furthermore, the combined GDP of Middle Eastern countries surpasses $5 trillion, exceeding the combining GDP of both Japan and Germany. In essence, the Middle East region represents a prosperous market for Chinese goods. Notably, oil and natural gas-rich nations within the region possess investment funds worth trillions of dollars, as well as companies capable of making foreign investments. For instance, Saudi Arabia's Aramco, a prominent petrochemical giant, has invested over $10 billion in refinery projects in China and is engaged in ongoing negotiations for further investments. As China currently serves as the Middle East's largest trading partner, it aims to expand its sales to the region, increase oil purchases, and attract the trillions of dollars amassed within the region, which predominantly flow to Western markets, to the mainland Chinese economy.
In summary, China views the Middle East through an economic lens rather than a political one, offering a cooperative approach that benefits all participating nations. Unlike US-Middle East relations, this cooperation does not entail mutual political expectations between the involved parties.
Middle Eastern countries are presently content with China's interest in the region, as it presents an alternative power capable of balancing Western policies in favor of local powers. Leveraging the global competition between China and the United States, local states will strive to assert their desires upon the major powers.
CONCLUSION
In order for the United States to uphold its position of global leadership, it appears impracticable to relinquish the Middle East to its adversaries. This is because the power that exercises dominance in the Middle East not only enhances its own power but also assumes a decisive role in global economies. It is evident that the United States has encountered a crisis of self-confidence in the region following its setbacks in Iraq and Afghanistan. Nevertheless, what is expected from the United States is not to repeat the mistakes of its past experiences in Iraq and Afghanistan, but rather to approach the region by assimilating lessons from those failures.
In his book titled "Grand Delusion" (Penguin, 2023), Steven Simon elucidates why America has sustained losses in the Middle East over a span of four decades. He identifies the crucial factor as Americans' lack of comprehension regarding the region. If Washington desires to secure success in the Middle East, it must abandon its unilateral impositions and instead prioritize listening to its allies in the region.
NOTES:
—————————-
(1) "President Trump Reportedly Wants Allies to Pay Full Cost of Hosting U.S. Troops Abroad 'Plus 50%'", Time, 8 MArch 2019.
(2) Steve Kraske, Zach Wilson, "Why one political scientist says the U.S. should focus on China instead of Russia's war in Ukraine", NPR, February 22, 2023, https://www.kcur.org/podcast/up–to–date/2023-02-22/why–one–political–scientists–says–the–u–s–should–focus–on–china–instead–of–russias–war–in–ukraine
(3) Elbridge A. Colby, "The U.S. Must Support Ukraine, But China Must Be Our Priority", Time, 27 February 2022; Elbridge A. Colby and Alex Velez-Green, "To Avert War with China, the U.S. Must Pprioritize Taiwan over Ukraine", The Washington Post, May 18, 2023.
(4) Martin Indyk, "The Middle East Isn't Worth It Anymore", Wall Street Journal, 18 January 2020.
(5) Jonathan Panikoff, "Shifting Priorities: The US and the Middle East in a Multipolar World", The Atlantic Council, 12 July 2022.
(6) Tom O'Conner, "The End of the American Century Begins in the Middle East," The Newsweek, 3 May 2023.
(7)
For U.S. politicians, a free Honduras should be a bipartisan priority
Since Xiomara Castro was sworn into office as Honduras' first female president, she has chosen to align the country with backward regimes such as Cuba and China. At the same time, she appears to be moving away from trade partnerships with forward-thinking countries like the US and Taiwan.
If Castro is successful, it would be an unmitigated disaster for Honduras and the entire free world, reversing decades of economic and social progress that the country has made.
It would also be a hammer blow for the US, both politically and economically. After all, America is Honduras' biggest trading partner, accounting for $5.2 billion in exports and $6.4bn in imports in 2021, while it also provides a host of much-needed educational opportunities.
In addition, it would play right into China's hands as the global superpower strives to broaden its geographic footprint and influence. Were Castro to get her way, it would also undoubtedly result in a mass exodus of Honduran migrants, who would head straight for the US border in search of a better life.
US should support a free Honduras
The only way to stop Honduras from going down the same path as some of its neighbors is for the US Republicans and Democrats to join forces to defend the country's freedom. Only the newly-elected speaker of the House of Representatives, Kevin McCarthy, has the power and drive to bring the two sides together to save the Honduran people from their perilous plight
Only through public diplomacy can the US Government alter Honduras' economic course for the better. But it needs to make sure that it works alongside and cooperatively with President Castro. A recent letter from Senator Elizabeth Warren and more than 30 anti-trade Democrats urging the U.S. Government to intervene against fellow Americans in a case brought against Honduras by American firm Honduras Prospera has only served to worsen the ongoing dispute.
Castro has already taken steps to shut down foreign investment in Zones for Employment and Economic Development (ZEDEs), signing a measure to repeal the legislation governing them. The direct result has been to economically disenfranchise hundreds of thousands of hard-working Hondurans and, in effect, stall the economy.
The fact of the matter is that ZEDEs will raise the country's gross domestic product (GDP) per capita to $36,000 by 2050. That's more than 10 times above the current GDP of $2,772.
ZEDEs are already having a big impact on Honduras' economy, driving GDP per capita growth by 17% between 2020 and 2021. A shining example of this is Prospera, a ZEDE on the island of Roatan, which has attracted almost $100 million in US private investment, with that figure expected to reach $500m by 2025.
The bottom line is that free trade zones are key to attracting foreign investment, and creating jobs and prosperity in developing countries such as Honduras. This investment is vital to kick-start a flagging economy that is still getting over the cost of the Covid-19 pandemic.
Castro's plans to close ZEDEs are ill-conceived and, if followed through with, they will cause untold damage to both the economy and jobs. They will also scare off any potential long-term investors looking for a stable environment in which to do business that abides by the rule of law.
Honduras' future is in the balance. It can't afford to make the same mistakes as its Latin American counterparts Venezuela and Bolivia, both of which are now mired in poverty and corruption after decades of mismanagement by the government.
ZEDEs represent a unique opportunity to lift millions of Hondurans out of poverty. Shutting them down will only put their workers back to square one, at the worst possible time, with the world facing 40-year record inflation and a deep cost of living crisis.