World Bank and Partners Invest US$117 million in Water for Palestinians in Gaza
Against the extremely limited access to safe drinking water in Gaza, the World Bank today announced a US$15 million grant to the Water Security Development – Gaza Central Desalination Program — Associated Works Phase I Project.
The new project that aims to improve the quality and quantity of water in Gaza will benefit from a coordinated aid of US$42 million from donors*, members of the Partnership for Infrastructure Development Multi-Donor Trust Fund (PID MDTF) administered by the Bank, and US60 million in parallel financing form the Kuwait Fund for Arab Economic Development.
"The Gaza ground water aquifer is rapidly deteriorating in both quantity and quality with 97% of the available water undrinkable for the rapidly growing population in the Gaza strip. Furthermore, there has been a downward trend in average rainfall by 20-30 percent over the last five years," said Kanthan Shankar, World Bank Country Director for West Bank and Gaza. "Hence we are embarking on this much needed and coordinated effort with our donor partners to increase and provide a more stable supply of safe water to Gazan families," he added.
The over-pumping of the coastal aquifer has led to a lowering of the groundwater level with subsequent intrusion of high salinity from seawater. In addition, Gaza's water supply has been extensively contaminated by untreated sewage. As a response, the project will provide additional fresh water of 30 million cubic meters (MCM) per year to 16 municipalities in the southern and middle governorates of Gaza by supporting the construction and rehabilitation of necessary infrastructure.
The Associated Works are part of a bigger donor-funded Gaza Central Desalination Program that covers all Gaza. It aims at constructing a desalination plant with initial capacity to produce 55 MCM per year. As interim measures to alleviate the needs for fresh water, the international community supported the construction of short-term desalination plants. The Associated Works project will construct a south water carrier, including storage reservoirs to convey and properly blend the above-mentioned desalinated water along with water purchased from Mekorot (the Israeli national water company) and groundwater sources.
"Almost everyone in Gaza is relying on water from expensive and unregulated small-scale private providers. The project will not only improve the quality of live of about 870,000 people and provide water secutiy, it will allow substantial cost savings for households in this fragile and conflict-affected environment," said Suhail J. S. Jme'an, World Bank Sector Leader for Sustainable Development.
In addition, the project will also work on strenghening the capacity of water institutions, including establishment of a small unit to manage bulk water supply operations in Gaza, laying a sound foundation for the future establishment of the National Water Company.
* PID MDTF Donors: Denmark, Netherlands, Norway, France, Finland, Sweden, Croatia, Portugal, United Kingdom and Australia
Climate-neutral Europe: EU invests more than €100 million in new LIFE Programme projects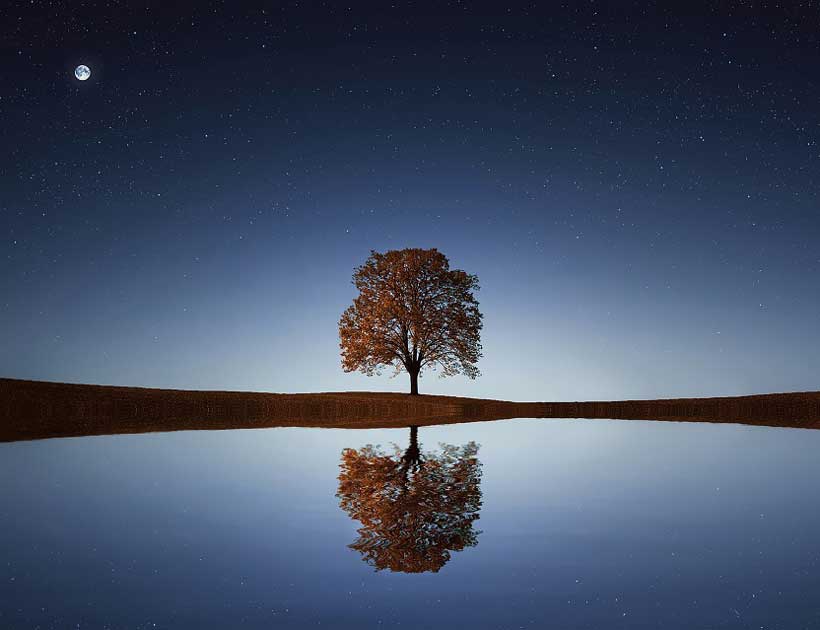 The European Commission today announced an investment of €101.2 million for the latest projects under the LIFE programme for the Environment and Climate Action. The funding will support 10 large-scale environment and climate projects in nine Member States, helping Europe's transition to a sustainable economy and climate neutrality. Theseprojects are located in Cyprus, Estonia, France, Greece, Ireland, Latvia, Slovakia, Czechia and Spain.
Executive Vice-President of the European Commission Frans Timmermans said: "The European Green Deal is about improving the well-being and prosperity of our citizens, while protecting nature and the climate. LIFE projects have played an important role for many years and have a big impact on the ground. With today's €100 million investment we will help to preserve precious natural habitats, keep the air clean, and cut pollution in many lakes and rivers in Europe."
Commissioner for the Environment, Oceans and Fisheries Virginijus Sinkevičius said: "LIFE integrated projects enable Member States' authorities to make a real difference to the environment and people's lives. The projects will help Member States to conserve nature, improve air and water quality, and make the economy greener. This will improve our resilience to the changing climate."
Integrated projects improve citizens' quality of life by helping Member States comply with EU legislation in six areas: nature, water, air, waste, climate change mitigation and climate change adaptation. They support implementation of environmental and climate legislation in a coordinated manner and on a large territorial scale, leveraging funding from other EU sources, national and regional actors and private investors.
The LIFE investment is set to mobilise over €6.5 billion of complementary funds, as Member States can also make use of other EU funding sources, including agricultural, regional and structural funds, Horizon 2020, as well as national funds and private sector investment.
The large-scale projects will support the European Green Deal and the EU's ambition of becoming the world's first climate-neutral continent by 2050. They will help to restore and conserve ecosystems and species we all depend on, move towards a circular economy, improve air and water quality, boost sustainable finance and increase climate resilience in Europe.
Impact on the ground
Nature conservation: Integrated projects in Estonia, Ireland and Cyprus will help to conserve Europe's nature and improve the management of the EU Natura 2000 network of protected areas. Many important habitats and species will benefit, from forests, farmlands, grasslands, coastal areas and peatlands to pollinators. These habitats also serve as valuable carbon sinks.
Waste management: A project in Greece will promote waste prevention and re-use, reducing the amount of municipal waste going to landfill. New waste indicators and standards will be developed to help build the circular economy.
Air quality: LIFE funding will assist Slovakia in complying with EU directives on air quality, reducing the population's exposure to harmful air pollutants. Neighbouring Czechia, affected by similar air quality problems, will also benefit.
Water: Integrated projects working at river basin-scale will protect and improve water quality in Ireland and Latvia's rivers and lakes, enabling the countries to meet their obligations under the EU Water Framework Directive.
Climate change adaptation: LIFE funding will also support increased resilience to climate change. Projects will integrate climate change adaptation into planning and other policy areas in Spain as well as building adaptation capacity in France using nature-based solutions.
Sustainable finance: Also in France, an integrated project will help bridge significant knowledge gaps in this area and bring green financial products into the mainstream.
Background
The LIFE programme is the EU's funding instrument for the environment and climate action. It has been running since 1992 and has co-financed more than 5,400 projects across the EU and in third countries. At any given moment some 1,100 projects are in progress. The budget for 2014-2020 is set at €3.4 billion in current prices. LIFE integrated projects were introduced in 2014 to help Member States comply with key EU environmental, nature and climate legislation. For the next long-term EU budget for 2021-2027, the Commission is proposing to increase funding by almost 60% for LIFE.
Mobile game aims to bridge gap between citizens and leaders on climate action
Millions of people worldwide will get to share their views on climate action through a UN campaign launched on Thursday aimed at connecting them with Governments and policy makers.
The Mission 1.5 campaign is built around an internet and mobile video game that educates people about climate policy and allows them to vote on possible solutions.
The campaign was developed by the UN Development Programme (UNDP), alongside experts in game development, climate science and public polling.
"Together with partners from across the private and public sectors, we have the ability with this campaign to connect millions of people with their governments in an innovative two-way discussion on solutions to the climate crisis, and increase ambition ahead of the COP26 climate talks in Glasgow later this year", said Achim Steiner, UNDP Administrator.
Mission 1.5 takes its name from the collective effort to limit global temperature rise to 1.5 degrees Celsius, as agreed by world leaders meeting in Paris in 2015.
Described as the world's biggest survey of public opinion on climate change, it aims to give 20 million people a chance to have their say. A previous survey ahead of the Paris talks canvassed 10,000 people in 76 countries.
Players will take on the role of climate policymakers who make decisions to meet the 1.5 degree goal.
Afterwards, they will vote on key climate actions that they would like to see adopted. The data will be analyzed and delivered to Governments.
The hope is that the game will bridge the gap between citizens and governments on climate action.
"People often feel disconnected from the leaders that must make urgent decisions on the climate crisis," said Cassie Flynn, UNDP Climate Change Advisor.
"Mission 1.5 is a way to help people understand climate solutions and make their voices heard. In many ways, it is the People's Climate Vote."
World Bank Group Launches Initiatives Supporting Women Entrepreneurs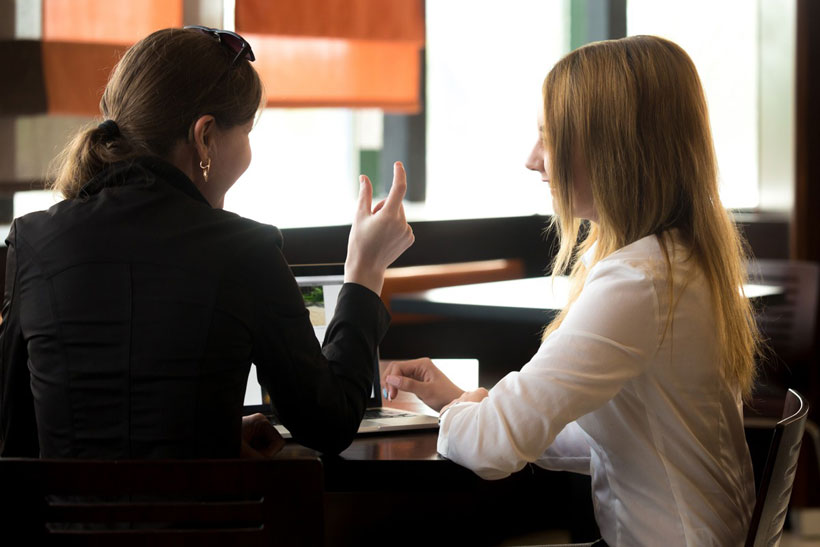 The World Bank Group announced two new initiatives to improve access to start-up financing and e-commerce markets for women entrepreneurs, at the Women Entrepreneurs Finance Initiative (We-Fi) Middle East and North Africa (MENA) Summit.
"Starting and growing a business is one of the most powerful tools for women to overcome poverty and build better lives for themselves, their families, and their communities," said David Malpass, World Bank Group President. "Removing regulatory barriers along with obstacles to access to finance and markets can give women-led businesses the opportunity to succeed."
We-Fi, housed at the World Bank, has so far allocated close to US$250 million to tackle challenges women entrepreneurs face in developing countries. The allocations aim to reach 114,000 women entrepreneurs. We-Fi is a powerful catalyst for additional investment, helping mobilize more than US$2.6 billion in additional public and private sector funds.
At the We-Fi MENA Regional Summit, held during the Global Women's Forum Dubai 2020, the International Finance Corporation (IFC) and We-Fi launched the ScaleX program to incentivize accelerators to support start-up businesses led by women. IFC research shows that women entrepreneurs in emerging markets face a daunting gender finance gap with only 11% of enterprises that actually attain seed funding being female-led. New research shows that despite women leading half the start-ups that participate in accelerators—entities designed to train and support the development of start-ups to become investment ready—they continue to face greatly unequal access to capital.
The program will incentivize emerging markets accelerators to work with women-led businesses by providing performance-based payments of US$25,000 for every woman entrepreneur that raises US$1 million from investors in start-up funding.
"We are launching the ScaleX program to help women entrepreneurs in emerging markets to access funding at a crucial stage to grow their businesses," said Sérgio Pimenta, IFC Regional Vice President for the Middle East and Africa. "This is a win-win for accelerators, investors, and women entrepreneurs."
The World Bank and UPS also announced today a new partnership to help women entrepreneurs in the Middle East and North Africa region to grow their businesses by assisting them in successfully leveraging e-commerce platforms.
"By making e-commerce platforms more accessible, this partnership addresses a key constraint faced by women business leaders in reaching new markets," said Ferid Belhaj, World Bank MENA Vice President. "E-commerce platforms create opportunities, and we must ensure these opportunities are open to women-owned businesses across the region."
UPS will provide e-learning modules on different e-commerce topics to help women-owned and women-led small and medium enterprises seeking to expand their businesses across borders. The project will support an estimated 750 women entrepreneurs and will train a cadre of e-commerce advisors in each country who can provide tailored assistance and coaching to businesses. The partnership will work with entrepreneurs in Algeria, Djibouti, Egypt, Jordan, Lebanon, Morocco, and Tunisia.
We-Fi has made allocations to programs being implemented by the African Development Bank, the Asian Development Bank, the European Bank of Reconstruction and Development, the Inter-American Development Bank. the Islamic Development Bank, and the World Bank Group. The World Bank and IFC We-Fi programs (US$75 million in allocations) are working with private and public partners in 24 countries via 27 investment and advisory projects to enable women entrepreneurs to access finance and markets and amplify those efforts with global research, partnerships, and policy advocacy.
For more information about IFC's ScaleX initiative
The Women Entrepreneurs Finance Initiative (We-Fi) is a groundbreaking partnership that aims to unlock financing for women-led businesses in developing countries. We-Fi's partners include 14 donor governments, six multilateral development banks as implementing partners, and numerous other stakeholders in the public and private sector around the world. We-Fi takes an ecosystem approach to removing barriers to women's economic empowerment, addressing constraints and opportunities related to finance, market access, capacity and the enabling environment.