The mass uprisings in Iraq over the past several months have many factors in common, the most salient of which include ordinary citizens decrying economic hardship and rampant corruption among the ruling elite. With that agenda in mind, protesters seek to weaken the grip of the Iranian regime that has entrenched itself in Baghdad's political and economic affairs.
How Far is Iran's Reach in Iraq?
While the 2011 Arab Spring reacted to similar events in Tunisia, Egypt, Syria, and Yemen, recent uprisings in Lebanon and Iraq are distinguished by Iran's dominance over economic and political relations there.
As Iran's closest Arab neighbor and home to the Arab world's largest Shi'a population, no country in the "Shi'a crescent" feels Iran's influence more profoundly than Iraq. Since the US invasion of Iraq in 2003 and the overthrow of Saddam Hussein, then Iran's main rival in the region, Tehran has sought to exploit the years of marginalization felt by Iraqi Shi'a's in order to empower them. Many exiled Iraqi's who sought refuge in Iran during Saddam's rule returned after his fall to take up positions of authority in light of the power vacuum left by the US invasion.
Many of these Iraqis, once in exile, have become the leading power brokers in Iraq, many of whom have expressed a keen willingness to follow the political roadmap laid out by their former benefactors and protectors in Tehran.
Nonetheless, the overbearing weight of these Iranian backed actors in Iraq has led to economic ruin in the country. Faced with high youth unemployment, high inflation, and a lack of essential services, Iraqi are growing tired of Tehran calling the shots in their country. To add insult to injury these Iranian proxies have relentlessly employed harsh crackdowns to retain their influence, wealth, and control within both private and public spheres. This authoritarian dominance also prevents the Gulf States, Iran's regional rival, from providing Iraq with crucial investment opportunities.
Iranian Influence Supersedes Ethnicity and Religion In Iraq
In Iraq, a fragile balance of power has seen institutions parceled out to various corrupt ethnic and religious elites.
This endless and brazen cycle of placing Iran-backed politicians in power to represent the Iraqi people is holding Iraq back from progress and prosperity. In this realm, it isn't religion, ethnicity, or background that bring Iranian puppets together. It's their mutual understanding that they need each other and Tehran's backing if they want to continue to gain wealth and maintain the status quo they have built.
The converse is also true. Opposition to Iran is not drawn on sectarian lines, but rather, large swathes of the country's Sunni and Shi'a population are taking to the streets to call for an end to Iranian interference.
How can Iraq Reclaim its Sovereignty
Protesters in Iraq have only recently transcended fault lines to form a united front. Regardless of ethnicity, religion, or social background, protesters are united to overturn their country's Iranian backed elites that have been siphoning out money and resources, while placing an inexorable toll on the economy in the process.
In response to these massive protests, Iranian-back proxies in Iraq have cracked down mercilessly against protesters, with up to 600 demonstrators being killed since the movements began.
Moreover, the death of General Qassem Soleimani, Iran's most senior military commander and al-Muhandis, the head of the powerful pro-Iran Iraqi Popular Mobilization forces, has been a big blow to Iranian operations in Iraq.
With the loss of its two most prominent actors in the Iraqi theatre, Iran's puppeteers are scrambling to fill the power vacuum. Though they have decided to confer their confidence in Muqtada Al-Sadr and Al-Amiri Hadi temporarily, Tehran's influence is beginning to show cracks as attempts to unite a fractured support network are proving futile.
In tune with protestors' calls to reject Iran, Iraq's pro-sovereignty opposition groups are growing in popularity. Anti-Iranian and nationalist messaging from groups like the National Wisdom Movement and the National Independent Iraqi Front resonate strongly with demonstrators who decry the economic stagnation caused by Iran's impact on their country's politics.
Taking advantage of the blow dealt with Iran through Sulemani's death to end the confessional system in Iraq will be crucial for the success of the Iraqi protest movement. Though it is too early to tell if these protesters can flush out Iran's deep-rooted influence in Iraq entirely, supporting genuine pro-sovereignty Iraqi leaders will leverage their initiatives. These leaders, and the protests movements they represent, are exposing cracks in Iraq's circles of power as they stand resilient in the face of increasingly violent crackdowns.
China in the Middle East: Stepping up to the plate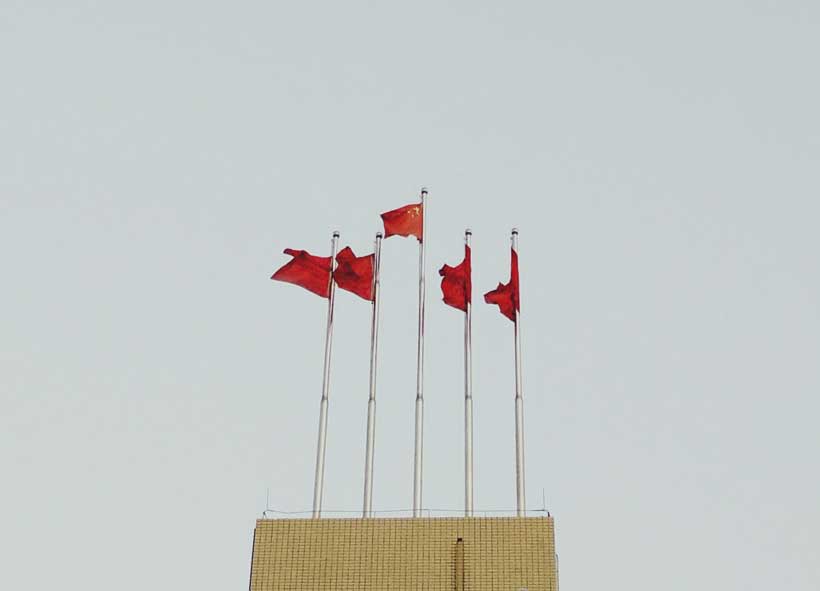 By defining Chinese characteristics as "seeking common ground while reserving differences," a formula that implies conflict management rather than conflict resolution, Messrs. Sun and Wu were suggesting that China was seeking to prepare the ground for greater Chinese engagement in efforts to stabilize the Middle East, a volatile region that repeatedly threatens to spin out of control.
The scholars defined China's goal as building an inclusive and shared regional collective security mechanism based on fairness, justice, multilateralism, comprehensive governance, and the containment of differences.
By implication, Messrs. Sun and Wu's vision reflected a growing realization in China that it no longer can protect its mushrooming interests exclusively through economic cooperation, trade, and investment.
It also signalled an understanding that stability in the Middle East can only be achieved through an inclusive, comprehensive, and multilateral reconstructed security architecture of which China would have to be part.
Messrs. Sun and Wu's article, published in a prominent Chine policy journal, was part of a subtle and cautious Chinese messaging that was directed towards players on all sides of the Middle East's multiple divides.
To be clear, China, like Russia, is not seeking to replace the United States, certainly not in military terms, as a dominant force in the Middle East. Rather, it is gradually laying the groundwork to capitalize on a US desire to rejigger its regional commitments by exploiting US efforts to share the burden more broadly with its regional partners and allies.
China is further suggesting that the United States has proven to be unable to manage the Middle East's myriad conflicts and disputes, making it a Chinese interest to help steer the region into calmer waters while retaining the US military as the backbone of whatever restructured security architecture emerges.
Implicit in the message is the assumption that the Middle East may be one part of the world in which the United States and China can simultaneously cooperate and compete; cooperate in maintaining regional security and compete on issues like technology.
That may prove to be an idealized vision. China, like the United States, is more likely to discover that getting from A to B can be torturous and that avoiding being sucked into the Middle East's myriad conflicts is easier said than done.
China has long prided itself on its ability to maintain good relations with all sides of the divide by avoiding engagement in the crux of the Middle East's at times existential divides.
Yet, building a sustainable security architecture that includes conflict management mechanisms, without tackling the core of those divides, is likely to prove all but impossible. The real question is at what point does China feel that the cost of non-engagement outweighs the cost of engagement?
The Middle East is nowhere close to entertaining the kind of approaches and policies required to construct an inclusive security architecture. Nevertheless, changes to US policy being adopted by the Biden administration are producing cracks in the posture of various Middle Eastern states, albeit tiny ones, that bolster the Chinese messaging.
Various belligerents, including Saudia Arabia, the United Arab Emirates, Qatar, and Turkey, but not Iran or Israel, at least when it comes to issues like Iran and the Palestinians, have sought to lower the region's temperature even if fundamentals have not changed.
A potential revival of the 2015 international Iran nuclear agreement could provide a monkey wrench.
There is little doubt that any US-Iranian agreement to do so would focus exclusively on nuclear issues and would not include other agenda points such as ballistic missiles and Iranian support for non-state actors in parts of the Middle East. The silver lining is that ballistic missiles and support for non-state actors are issues that Iran would likely discuss if they were embedded in a discussion about restructured regional security arrangements.
This is where China may have a significant contribution to make. Getting all parties to agree to discuss a broader, more inclusive security arrangement involves not just cajoling but also assuaging fears, including whether and to what degree Chinese relations with an Iran unfettered by US sanctions and international isolation would affect Gulf states.
To be sure, while China has much going for it in the Middle East such as its principle of non-interference in the domestic affairs of others, its affinity for autocracy, and its economic weight and emphasis on economic issues, it also needs to manage pitfalls. These include reputational issues despite its vaccine diplomacy, repression of the Uyghurs in the north-western province of Xinjiang, and discrimination against other Muslim communities.
China's anti-Muslim policies may not be an immediate issue for much of the Muslim world, but they continuously loom as a potential grey swan.
Nevertheless, China, beyond doubt, alongside the United States can play a key role in stabilizing the Middle East. The question is whether both Beijing and Washington can and will step up to the plate.
The US doesn't deserve a sit on the UNHRC, with its complicity in the Saudi war crimes in Yemen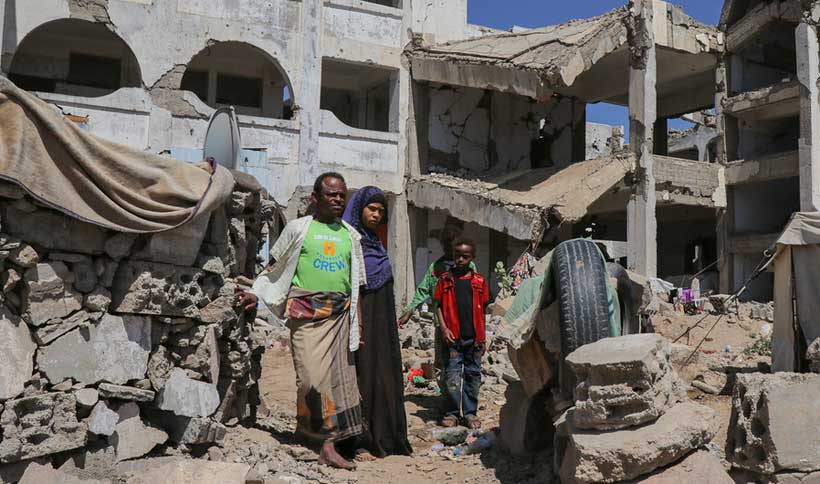 Last week, the US State Department communicated its intention of joining the UN Human Rights Council later this year. The UN General Assembly will be voting this October on who gets to join the 47-member UN Human Rights Council. 47 members is less than a fourth of all UN member states, so only very few countries get a seat and a say.
The United States does not deserve to join the UN Human Rights Council, with its complicity in the Saudi war crimes in Yemen.
The Human Rights Council is often criticized, especially by the right in the US, for having only bad human rights actors with atrocious records as members. But the US is not an exception to the atrocious human rights record club.
In the seemingly war-less Trump period, the US nevertheless still managed to get engaged in war and war crimes in the completely devastated Yemen, which was hit by the worst humanitarian crisis and famine over the last years, after US-backed Saudi forces basically flattened the country. Over 13mln people suffered from starvation. Media and human rights organizations like Human Rights Watch alike have pointed to US complicity in war crimes in Yemen.
Months ago, I criticized UNICEF chief Henrietta Fore for lauding the Saudis' "humanitarian leadership" in Yemen for the price of USD 150mln. The UN blue-washing partnerships were possible after UN Secretary General Antonio Guterres removed Saudi Arabia from the UN blacklist in 2020 to make sure the rivers of cash by the Saudi humanitarian heroes kept flowing in the UN's direction. But in October this year, it is not Antonio-it's not a big deal-Guterres that decides who gets on the UN Human Rights Council. It's all the UN member states. And many of them will not be impressed by the Saudi humanitarian leadership.
And even though a month ago, new US President Joe Biden announced that the US is ending its support for the Saudi offensive – and in parallel the US intell revealed the Khashoggi report which outlined the Saudi prince's involvement in the murder of the journalist – questions still persist about the US role in the Yemeni situation from now on. 73% of all Saudi arms imports come from the US. The US State Department will simply be playing on words from now on in redefining what constitutes "offensive" support for the Saudi coalition, as the State Department Spokesperson Ned Price seemed to suggest. Any military expert knows how difficult it is to differentiate between offensive and defensive capabilities. Unless it's really barb wire standing on your border, it's pretty hard to make the case that something will serve for only defensive purposes. Especially if the "defense-only" capabilities are for a war-driven Saudi-led coalition. So, basically the Biden policy is the Trump policy, but much more polished. The language is more technocraticly elegant, but the essence is the same – just like many of the other decisions by the Biden Administration in its first weeks. It's basically Trump, only the phrasing is much more polished and professionally shrewd.
This week, US Secretary of State Antony Blinken criticized Yemen's Houthies for breaking the peace in responding to the Saudi forces, but it is safe to say that there isn't much peace to break in Yemen, and the US has also taken care of that. So, Blinken's statement reveals a new doze of hypocrisy – hypocrisy, which also characterizes the US's decision to rejoin the UN Human Rights Council.
Biden's Syria strikes that left many Biden supporters quite surprised last week also indicated that many of us who thought Biden would be a classical Democrat centrist were actually wrong. Biden has much more in common with the right now, judging by his very first policy choices – at home and foreign policy wise.
The US government will have to try a bit harder than "we are not Trump", if it wants to convince the rest of the countries in October that it deserves a sit on the human rights table. If the Biden Administration continues the same way, it's not going to be able to do so.
Beyond the friendship diplomacy between Morocco and Mauritania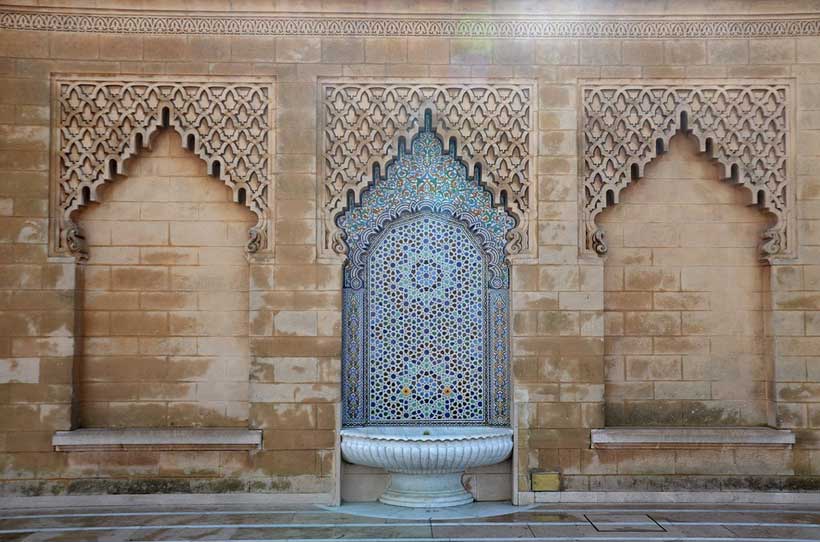 Over the past decade or so, many politicians and diplomats have held that the most significant bilateral relationship has been between the Kingdom of Morocco and the Islamic Republic of Mauritania. That remains true today, and it will be likely the case for long- term partnership to come, even as the sort of that relationship changes over time. Due to, diplomatic rapprochement between them and bilateral cooperation on several levels, Mauritania, tends formally to withdraw its full recognition of the Polisario Front "SADR" before the term of the current president, Mohamed Ould Al-Ghazwani, ends.
Yet, the truth is that Mauritania has unalterably shifted from the previous engagement with Morocco to the recent conflict with it on nearly all the key fronts: geopolitics, trade, borders security, finance, and even the view on domestic governance. To that extent, Mauritania was the most affected by the Polisario Front militia's violation to close the Guerguerat border crossing and prevent food supplies from reaching their domestic markets. This crisis frustrated Mauritanian people and politicians who demanded to take firm stances towards the separatists.
In the context of the fascinating development in relations between Rabat and Nouakchott, the Mauritanian government stated that President Ould Ghazwani is heading to take a remarkable decision based on derecognized the so-called Sahrawi Arab Democratic Republic (SADR) and Polisario Front as its sole representative and follow up the recent UN peace process through the case of Western Sahara conflict under UN Security Council resolutions.
Similarly, the United States announced that "Moroccan (Western) Sahara is an integral part of The Kingdom–a traditional Ally, and it supports the Moroccan government's constitutional procedures to maintain Moroccan Southern provinces strong and united." It was rapidly followed by all major countries of African, and the Arab Middle East also extended their supports to the government in Rabat. What a determined move against the Polisario Front separatism in a sovereign state!
During the Western Sahara dispute, the Moroccan Sahrawi was humiliated to the end by Polisario Front: it not only lost their identity but also resulted in the several ethnics' claim for "independence" in the border regions within. currently, Morocco is the only regional power in North Africa that has been challenged in terms of national unity and territorial integrity. The issues cover regional terrorism, political separatism, and fundamental radicalism from various radical ethnic groups. Although the population of the "Polisario groups" is irrelevant because of Morocco's total population, the territorial space of the ethnic minorities across the country is broadly huge and prosperous in natural resources. besides, the regions are strategically important.
In foreign affairs doctrine, the certainty of countries interacting closely, neighboring states and Algeria, in particular, have always employed the issue of the Western Sahara dispute in the Southern Region of Morocco as the power to criticize and even undermine against Morocco in the name of discredit Sahrawi rights, ethnic discrimination, social injustice, and natural resources exploitation. therefore, local radical Sahrawi groups have occasionally resisted Morocco's authority over them in a vicious or nonviolent way. Their resistance in jeopardy national security on strategic borders of the Kingdom, at many times, becoming an international issue.
A Mauritanian media stated, that "all the presidential governments that followed the former President Mohamed Khouna Ould Haidala, a loyal and supporter to the Polisario Front, were not at all satisfied with the recognition of the SADR creation due to its fear that it would cause reactions from Algeria. however, Mauritania today is not the state of 1978, it has become a well-built country at the regional level, and the position of its military defense has been enhanced at the phase of the continent's armies after it was categorized as a conventional military power."
This is what Mauritania has expected the outcome. Although neighboring Mauritania has weeded out the pressures of the Algerian regime, which stood in the way of rapprochement with the Kingdom of Morocco, and the Mauritanian acknowledged that Nouakchott today is "ready to take the historic decision that seeks its geopolitical interests and maintain strategic stability and security of the entire region, away from the external interactions." Hence, The Mauritanian decision, according to the national media, will adjust its neutral position through the Moroccan (Western) Sahara issue; Because previously was not clear in its political arrangement according to the international or even regional community.
Given the Moroccan domestic opinion, there is still optimistic hope about long-term collaboration on the transformation between Morocco and the Islamic Republic of Mauritania, even considering some temporary difficulties between the two in the Western Sahara conflict. For example, prior Mauritania has recognized the Polisario since the 1980s, but this recognition did not turn into an embassy or permanent diplomatic sign of the separatist entity in Mauritania, the Kingdom has a long-standing relationship with Mauritania and the recent regional politics would not harm that, because it's a political circumstance.
Despite the strain exerted by the Polisario Front and Algeria on Mauritania, and intending to set impediments that avoid strategic development of its relations with Rabat, the Mauritanian-Moroccan interactions have seen an increased economic development for nearly two years, which end up with a phone call asked King Mohammed VI to embark on an official visit to Mauritania as President Ould Ghazwani requested.
For decades, the kingdom of Morocco has deemed a united, stable, and prosperous Maghreb region beneficial to itself and Northern Africa since it is Kingdom's consistent and open stance and strategic judgment. Accordingly, Morocco would continue supporting North Africa's unity and development. On the one hand, Morocco and Mauritania are not only being impacted by the pandemic, but also facing perils and challenges such as unilateralism, and protectionism. On the other hand, Rabat opines that the two neighboring states and major forces of the world necessarily established their resolve to strengthen communication and cooperation with each other. To that end, both states would make efforts to set up long-term strategic consensus including mutual trust, reciprocal understandings, and respect to the United Nations and the current international system based on multilateralism.
In sum, both Morocco and Mauritania are sovereign states with a strong desire to be well-built and sophisticated powers. Previous successes and experiences in solving territorial disputes and other issues have given them confidence, which motivated both countries to join hands in the struggles for national independence, equality, and prosperity. In sense of the world politics, two states promise to advance the great cause of reorganization and renovation and learn from each other's experience in state power and party administration.