Regional Statistics Project Will Help Close Data Gaps on Poverty and Gender in the Pacific
The World Bank's Board of Executive Directors today approved US$4.4 million to modernize statistical and data collection in the Pacific, and another US$2 million each for Tonga and Kiribati to act as 'pilot' countries to help demonstrate improvements in regional data collection in coming years.
With the Pacific Islands covering an estimated 640 inhabited islands spread over an area equal to 15% of the globe's surface, the challenge of gathering accurate, timely and relevant data is immense. The lack of quality data – particularly from some of the region's most remote locations – remains a critical roadblock to the region's understanding of poverty, welfare and social developments. Addressing data deficiencies has the potential to drive better policy development and lasting change.
"Our global experience consistently demonstrates that for policy change to be effective, governments must have solid data and statistics on which to base their decision making," said Michel Kerf, Country Director for the World Bank in Papua New Guinea and the Pacific Islands. "This is why we are investing in helping the Pacific to build a common approach to statistics and data-gathering so that cross-country comparisons can be conducted and regional trends monitored thereby improving the information available for policy making."
The Statistical Innovation and Capacity Building in Pacific Islands project will support the Statistics for Development Division of the Pacific Community (SPC-SDD) to strengthen its role as a 'statistical system leader', promote innovation and better disseminate the recommendations from the Pacific Statistics Methods Board.
The SPC-SDD will also work with the National Statistics Offices in Tonga and Kiribati to modernize their data collection processes so as to improve the comparability, accessibility and sustainability of statistics across the region. Additional countries are expected to join the program in the future.
"Statistics are fundamental to achieving our regional development goals of poverty eradication, food security and equality, economic growth and more," confirmed Epeli Waqavonovono, Statistics for Development Director, Pacific Community (SPC). "Through this project, we will gain a better understanding of the evolving economic situation in the region and help support policy development that better meets the needs of Pacific people, including marginalized populations such as women and persons with disabilities. It's a great example of what can be accomplished when like-minded organizations such as SPC and the World Bank work in partnership."
Closing data gaps in the Pacific is a priority for the World Bank, particularly as a lack of quality data hinders efforts to track progress on gender inequality and the design of policies that could address the gender gap in the region. Fiji, which ranked 125 out of 144 countries, was the only Pacific Island country to be included in the World Economic Forum's 2017 Global Gender Gap report due to an absence of reliable data from other countries in the region.
The data collected through the project will help inform the monitoring of national outcomes in the Tonga Strategic Development Framework and the Kiribati 20-year Vision (2016-2036). Both countries are already experiencing the extreme impacts of climate change and capturing climate data as it relates to socio-economic indicators is an important focus for the National Statistics Offices.
These new projects are funded through the International Development Association (IDA), the World Bank's fund for the world's most in-need countries, and are part of a new IDA Regional Program that seeks to address the considerable challenges of data deprivation and poor quality of statistics across the region. This regional program was prepared with the support of the Australian Government.
The World Bank works in partnership with 12 countries across the Pacific Islands and Papua New Guinea, supporting 77 projects totaling $1.73 billion in commitments in sectors including agriculture, aviation and transport, climate resilience and adaptation, economic policy, education and employment, energy, fisheries, health, rural development, telecommunications and tourism.
UN report finds Gaza suffered $16.7 billion loss from siege and occupation
Israel's military operations and prolonged closure of Gaza, has caused economic damage of $16.7 billion between 2007 and 2018, driving the poverty rate up almost fourfold compared to what it might have otherwise been, the UN trade and development agency UNCTAD said in a report published on Wednesday.
Gaza's economy was on the verge of collapse, notes the report for the UN General Assembly, entitled "Economic costs of the Israeli occupation for the Palestinian people: The Gaza Strip under closure and restrictions".
The damage from Israel's military operations was equivalent to around six times the Palestinian enclave's annual gross domestic product (GDP) in 2018, or 107 per cent of the total Palestinian GDP, the report said.
Driver of poverty
Gaza's poverty rate stood at 40 per cent in 2007 but it would have fallen to 15 per cent in 2017 if not for the prolonged military operations, but instead, it has risen to 56 per cent, it said.
The depth of inequality was also far more severe than it could have been.
The "poverty gap", a measure of how far from the poverty line households are on average, was 20 per cent in 2017, but would have been around 4.2 per cent if not for the impact of military operations, the report said.
Between 2007 and 2017, Gaza's economy grew by 5 per cent, or less than half a percentage point per year, and its share in the overall Palestinian economy halved from 37 per cent to 18 per cent, UNCTAD's Coordinator of the Assistance to the Palestinian People, Mahmoud Elkhafif, told a press conference.
Prolonged impact of military action
The report aimed to quantify the impact of three major rounds of Israeli military hostilities since 2008 and the prolonged economic and movement restrictions imposed since Hamas took control in the Gaza Strip.
"The result is the near collapse of the regional Gaza economy while trade is severely restricted from the rest of the Palestinian economy and the world", the report said.
Blockade plea
"Lifting what amounts to the blockade of Gaza is essential for it to trade freely with the rest of the Occupied Palestinian Territory and the world and restore the right to free movement for business, medical care, education, recreation and family bonds. Only by fully lifting the debilitating closure, in line with Security Council resolution 1860 (2009), can we hope to sustainably resolve the humanitarian crisis."
Most people in Gaza had no access to safe water, regular and reliable electricity supply or even a proper sewage system, the report said.
UNCTAD's analysis of the potential economic upside of ending Israeli military operations and travel restrictions did not include wider benefits to the Palestinian people, such as the income from a natural gas field off the shores of Gaza.
More investment
The report recommended the Palestinian government should be allowed to develop those energy resources, and Gaza's economic potential should be boosted with investments in seaports, airports and water and electricity projects.
Richard Kozul-Wright, Director of UNCTAD's Division on Globalization and Development Strategies, said the 2 million Palestinians living in Gaza were now facing a health emergency because of the COVID-19 pandemic. But he added that there was "cautious optimism" that the incoming U.S. administration of President-elect Joe Biden could lead to a positive change of tone in Washington, DC.
"That obviously raises hopes that there may be changes in the relationship between Israel and Palestine," he said.
How to Ace a Research Paper in 7 Easy Steps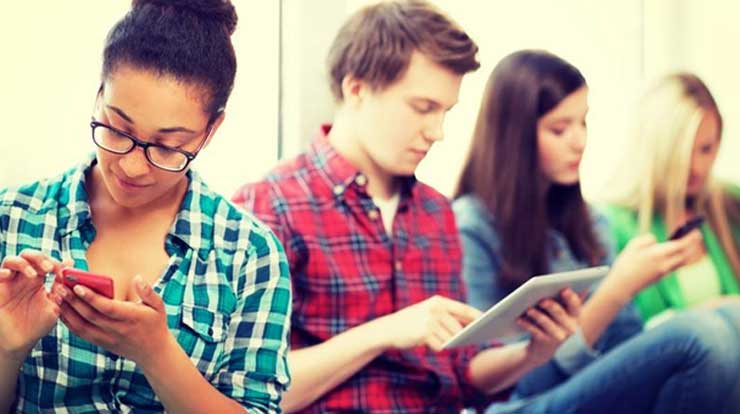 Writing as many words as you possibly can on the given topic might not be the best way to write a good research paper. These are the basic steps that will help you avoid procrastination and ace your research paper.
1 – Study the Instructions
It may seem obvious, but making sure you understand the instructions will save you much time. Read through the task and, if needed, ask your professor for clarifications.
2 – Choose the Topic
The key to success is to write about something you are genuinely interested in. After reading through the professor's instructions, use what initially comes to mind to define several topics that might interest you. A surface search on academic platforms such as Google Scholar will help you understand what topic has enough well-prepared sources. If one of the topics is underrepresented in open sources, and you have a five-page assignment due in two days, you better opt for an easier one.
3 – Make a Draft of All Your Ideas
What helps many students is to transfer all their ideas and thoughts onto the paper by drawing a mind map. It is helpful to include the questions that come to mind straight away so that you could pay attention to certain aspects while doing research. If the topic of your choice is too complicated to come up with ideas for a draft mind map, just put the keywords there. A mind map can help you visualize how your research paper will look later on and prepares you for the next step – researching and outlining.
4 – Research
Take your time to look for all the articles and books that should be integrated into your paper. This stage may take more time than the others, but it will help you assess the topic and develop proper argumentation. While checking for online libraries and archives, make sure to download all of the articles or, if they're only available online, save the links so that you could use them at any moment later. If your research was sufficient, you should feel that you have enough information to outline and edit the paper.
5 – Outline
After in-depth research, you may feel the urge to start writing immediately. We assure you that outlining is NOT a waste of time. To address the topic, you will have to unfold your arguments logically. The outline of your paper will serve as a framework for your ideas. If correctly thought out, an outline will help avoid getting off-topic. An outline is the backbone of your research paper on which you will be stringing your statements and arguments.
Begin with a basic outline of your paper before adding the supporting evidence. Then, you can start adding information from the sources you found earlier (don't forget to mention page numbers so that you could come back and reread the passage at any moment), as well as supporting arguments. A solid outline should not be perfect, but it has to structure your future piece.
Suppose you find it difficult to structure your ideas. In that case, you can collect everything you have in one document and resort to professional writers' help on such platforms as PaperWritingService.
6 – Write
Stick to your outline while writing. No matter how great is the temptation to write wordy explanations, be clear and concise. Always use evidence to support your statements. That will prevent you from writing nonsense.
Concluding your paper, begin with describing what your essay has covered and state your main arguments. Define how you supported your arguments and what your conclusion and contribution are.
7 – Format and Revise
Make sure you know all of the requirements of the citation style you are supposed to use. For your convenience, create a template from one of your past works that were properly cited and checked by the professor. Delete all content from this template. Leave headlines explaining what should be written in every place (headline, running head, name, etc.) Each time you start a new assignment, make a copy of the template and fill it in with new content. After you are done with adding text, select all of it and make sure that font, spacing, alignment, etc., is the same everywhere and corresponds to your citation style.
As for revision, it is recommended to come back to your work in a day or at least in a couple of hours so that you could take a fresh look at your piece. You will spot small mistakes and possible inconsistencies at this stage and make sure that your text flows nicely. If you have an opportunity to send your research paper to your friend or mentor, go ahead.
Congratulations, you made it to the end of this guide and, hopefully, your research paper!
New manual helps countries measure inflation by tracking prices of goods and services
On behalf of the Intersecretariat Working Group on Price Statistics, of which UNECE is a member, IMF has released the Consumer Price Index Manual: Concepts and Methods. The Manual was endorsed earlier this year by the United Nations Statistical Commission as an international statistical standard.
The Consumer Price Index, or CPI, is a key indicator in most countries. It looks at the prices of goods and services typically consumed by households, such as food, transport, clothing, health care and household items, and how these change over time. By calculating how much a household would need to spend to keep its consumption at the same level over time, the CPI tells us how prices are changing in comparable, real-world terms. The CPI is widely used both as a general measure of inflation and for indexation of wages, pensions, social security transfers and various types of contracts.
The Manual provides recommendation to countries on compiling CPIs based on internationally-agreed methods and practices. It draws upon a wide range of experience and expertise to describe methods and data sources for countries to improve the quality and international comparability of their CPIs.
The Manual replaces the earlier 2004 CPI Manual and is the result of nearly six years of intensive work. It gives up-to-date guidance based on new research and developments in methods and practices since 2004. The Manual offers more extensive recommendations on the use of electronic data sources and on measuring the price developments of goods and services purchased online.
The manual was updated by a Technical Expert Group and the Intersecretariat Working Group comprising Eurostat, ILO, IMF, OECD, UNECE and the World Bank. The 2020 Manual is available at https://www.unece.org/stats/prices.html