Regional Statistics Project Will Help Close Data Gaps on Poverty and Gender in the Pacific
The World Bank's Board of Executive Directors today approved US$4.4 million to modernize statistical and data collection in the Pacific, and another US$2 million each for Tonga and Kiribati to act as 'pilot' countries to help demonstrate improvements in regional data collection in coming years.
With the Pacific Islands covering an estimated 640 inhabited islands spread over an area equal to 15% of the globe's surface, the challenge of gathering accurate, timely and relevant data is immense. The lack of quality data – particularly from some of the region's most remote locations – remains a critical roadblock to the region's understanding of poverty, welfare and social developments. Addressing data deficiencies has the potential to drive better policy development and lasting change.
"Our global experience consistently demonstrates that for policy change to be effective, governments must have solid data and statistics on which to base their decision making," said Michel Kerf, Country Director for the World Bank in Papua New Guinea and the Pacific Islands. "This is why we are investing in helping the Pacific to build a common approach to statistics and data-gathering so that cross-country comparisons can be conducted and regional trends monitored thereby improving the information available for policy making."
The Statistical Innovation and Capacity Building in Pacific Islands project will support the Statistics for Development Division of the Pacific Community (SPC-SDD) to strengthen its role as a 'statistical system leader', promote innovation and better disseminate the recommendations from the Pacific Statistics Methods Board.
The SPC-SDD will also work with the National Statistics Offices in Tonga and Kiribati to modernize their data collection processes so as to improve the comparability, accessibility and sustainability of statistics across the region. Additional countries are expected to join the program in the future.
"Statistics are fundamental to achieving our regional development goals of poverty eradication, food security and equality, economic growth and more," confirmed Epeli Waqavonovono, Statistics for Development Director, Pacific Community (SPC). "Through this project, we will gain a better understanding of the evolving economic situation in the region and help support policy development that better meets the needs of Pacific people, including marginalized populations such as women and persons with disabilities. It's a great example of what can be accomplished when like-minded organizations such as SPC and the World Bank work in partnership."
Closing data gaps in the Pacific is a priority for the World Bank, particularly as a lack of quality data hinders efforts to track progress on gender inequality and the design of policies that could address the gender gap in the region. Fiji, which ranked 125 out of 144 countries, was the only Pacific Island country to be included in the World Economic Forum's 2017 Global Gender Gap report due to an absence of reliable data from other countries in the region.
The data collected through the project will help inform the monitoring of national outcomes in the Tonga Strategic Development Framework and the Kiribati 20-year Vision (2016-2036). Both countries are already experiencing the extreme impacts of climate change and capturing climate data as it relates to socio-economic indicators is an important focus for the National Statistics Offices.
These new projects are funded through the International Development Association (IDA), the World Bank's fund for the world's most in-need countries, and are part of a new IDA Regional Program that seeks to address the considerable challenges of data deprivation and poor quality of statistics across the region. This regional program was prepared with the support of the Australian Government.
The World Bank works in partnership with 12 countries across the Pacific Islands and Papua New Guinea, supporting 77 projects totaling $1.73 billion in commitments in sectors including agriculture, aviation and transport, climate resilience and adaptation, economic policy, education and employment, energy, fisheries, health, rural development, telecommunications and tourism.
DNA to rediscover a forgotten immigration
The project "Le Vie Aleramiche, Normanno-Sveve", with the support of the Euro-Mediterranean Federation, after having deepened the linguistic, toponymic and cultural aspects, will make use of the important demo-genetic research, already expressed in a pioneering form in 2016, which has the declared purpose of uncovering traces, more less hidden, of an almost forgotten migration, which started, starting from the 11th century AD, from districts not better circumscribed in northern Italy towards what will later be understood as "Lombard of Sicily".
This is a survey that involves, on different but strictly interdependent fronts, the three universities of Palermo, Messina, and Bologna, with the coordination of Prof. Luca Sineo, the Professor of Anthropology at the University of Palermo and current President of the 'AAI (Italian Anthropological Association), and the action on the field by dr. Marco Nania, responsible for the sampling phase. This research, which fascinates the communities involved so much, acts by a comparative analysis of specific DNA segments deriving from biological samples taken from a group of selected subjects from the population currently residing in the Sicilian localities of interest, so qualified as possible receptacles of traces, even significant ones, of the passage and rooting of the "Lombard" colonizers.
With the method of "active" sampling, we will deliberately and hopefully proceed towards a close collaboration and widespread participation of local communities. They will feel as promoters of the survey themselves and, even more, creators of the re-determination, on a genetic basis, of their own history. A fundamental aspect of the pre-sample anthropological analysis is then based on the onomastic study of surnames, first names and nicknames, which say so much about culture and family and social relationships within a given community. The identification of endemic surnames and others of the suspicious and ancient high-Italic matrix, in combination with the reconstruction, up to the third parental generation (that of the great-grandparents), of genealogies purely embodied in the socio-demographic context of reference, will be the guides discriminating factors that will lead to establishing the perimeter within which to include the subjects of greatest interest.
It will be a question of demonstrating, in a definitive way, an indisputable ancestral link between the people of some strips of Sicily, where the progeny of Nordic migrants would be stationed, and the descendants of the sedentary stocks of the Ligurian, Piedmonts, and more generally "Lombard" ancestors. This should consolidate, with real scientific data, the narrative of that "reverse immigration", now almost forgotten, which saw families and perhaps entire communities of Northern Italy follow the Aleramici, linked to the Norman-Swabian dynasty, in their transfer to the South and, in particular, towards Sicily.
An aspect of the research that before the pandemic had already seen the interest of the University of Bologna and of the Anthropologist Prof. Davide Pettener, interviewed by Fabrizio Di Salvo.
Sampling will take place, in stages and in successive periods, in the localities of San Fratello, Aidone, Piazza Armerina, Corleone, and Fondachelli Fantina. Thanks to the intermediation of Calogero Ridulfo, Filadelfio Crivillaro, Lavinia Garsia, Marco Incalcaterra, Franca Ciantia, Serena Raffiotta, Rosa Maria Restivo and Tiziana Laversa and coordinated by Anna Maria Di Rosa Placa, and Fabrizio Di Salvo of the Euro-Mediterranean Federation on the ancient Medieval Migrations, following the instructions already communicated by the experts in a videoconference.
In the case of Fondachelli-Fantina, however, it was the entire municipal administration, led by the mayor Dr. Marco Pettinato, to have raised awareness and to have promoted and supported, thanks also to the active collaboration of the councillor Gioconda Grasso and the cultural center "Le Miniere", all the phases that will lead to the imminent sampling.
This is an opportunity to break down, through the science and study of DNA, prejudices and parochialisms that are firmly rooted and that do not allow us to look, with a broad breath, at the numerous pages of the history of mankind that speak of peoples in constant migration and relocation.
4 Crucial Factors That Helps in Selecting the Ideal FX Expert Advisor
The forex market is increasingly expanding at a rapid pace with millions of active traders executing trades daily. The use of advanced technology is also preferred among traders who are involved in active trading. As automation is slowly taking over most industries and businesses, the forex market is also noticing a rise in the use of FX expert advisors to execute a trade on behalf of an investor.
But even with the tons of perks that these FX EAs are capable of, you must consider certain factors before investing in one.
But before we jump into discussing the factors that indicate an EA's reliability, let us get a clear understanding of what forex EAs are and how they work.
Explaining FX Expert Advisors
An EA is a software program that offers the benefit of automated trading to investors worldwide. A forex EA is responsible for identifying the best possible timings for opening a position with the help of certain in-built algorithms and indicators. As the market is active for 24-hours straight, using an EA will certainly be useful; it is immune to any emotional factors and can facilitate you to make high-profitable trades by identifying the ideal entry points.
Developed in MQL, an EA can operate on MetaTrader 4 or 5 and comes up with complex strategies of trading based on a certain mathematical pattern. The ways expert advisors tend to outperform manual trading practices involve their high-accuracy results along with faster data-processing technology which aids in better analysis.
Although being quite similar and often mistaken as the same, a forex EA slightly differs from a forex robot in terms of its functions. While forex robots can take care of executing a trade on behalf of you, and EA will simply advise you when to initiate a trade allowing you to have full control over initiating a trade.
Points to consider before investing in an EA
Investing in an expert advisor requires certain factors to keep in mind that will help you to maximize your success rate with the benefit of automation.
Performing a thorough background check
The security factor should be on your priority list while opting for an expert advisor. Thorough research along with a complete background assessment is necessary to determine the authenticity of the EA. You can rely on reviews and testimonials of other users as well as checking the credentials of the vendor. Some factors that decide the genuineness of the EA include secure payment options, refund guarantees in case of false claims, transparent business practices, and development by trustworthy programmers.
Conduct satisfactory research
It is common to come across many catchy claims of instant and guaranteed profit while opting for an EA. But these commercials fail to mention that expertise is the most critical asset you will need to succeed in this industry. You can immediately notice risk factors when anyone makes exaggerated and unreasonable statements if you have a good understanding of how the foreign exchange market works. While many appropriate automated trading systems are useful in leveraging your trading career, you may also come across many fraudulent scenarios in this industry. Thus only proper learning will provide you with the information you need to prevent being a target of these frauds.
Get familiar with basic EA stats
Reliable expert advisors are generally introduced to the market after a long process of backtesting performed by the developers. While selecting an EA you will most likely come on certain statistics including the profit factor, drawdown and expected payoff that demonstrate its performance. As an investor, you need to be knowledgeable about these stats, what they mean and how they can impact your trading style before finalizing an EA.
Perform independent testing
The final step will always be to verify the capabilities of an expert advisor along with checking the backtested results. You can rely on a demo account or a trial version of that EA easily before making the final call.
Selecting the ideal forex EA can be challenging irrespective of the level of experience you have in this. However, following these tips as well as your experience can make this process easier and worthwhile.
No pathway to reach the Paris Agreement's 1.5˚C goal without the G20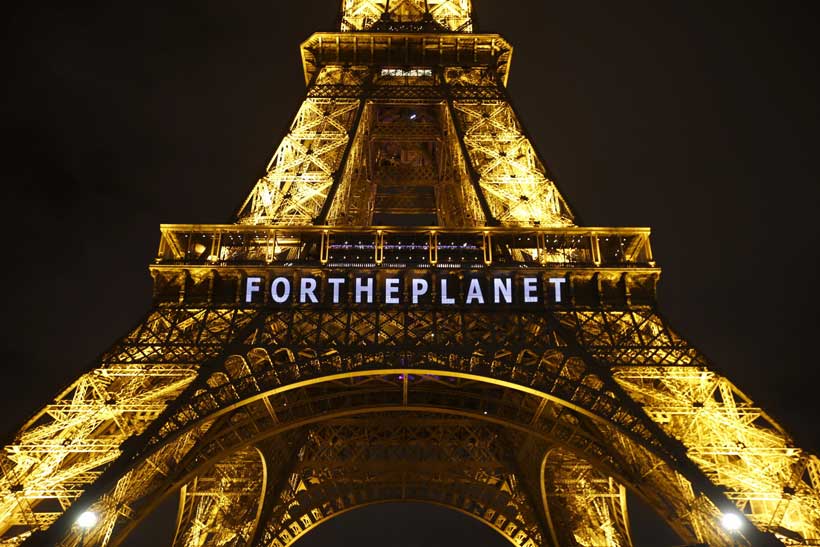 "The world urgently needs a clear and unambiguous commitment to the 1.5 degree goal of the Paris Agreement from all G20 nations", António Guterres said on Sunday after the Group failed to agree on the wording of key climate change commitments during their recent Ministerial Meeting on Environment, Climate and Energy.
"There is no pathway to this goal without the leadership of the G20. This signal is desperately needed by the billions of people already on the frontlines of the climate crisis and by markets, investors and industry who require certainty that a net zero climate resilient future is inevitable", the Secretary General urged in a statement.
The UN chief reminded that science indicates that to meet that 'ambitious, yet achievable goal', the world must achieve carbon neutrality before 2050 and cut dangerous greenhouse gas emissions by 45 % by 2030 from 2010 levels. "But we are way off track", he warned.
The world needs the G20 to deliver
With less than 100 days left before the 2021 United Nations Climate Conference COP 26, a pivotal meeting that will be held in Glasgow at the end of October, António Guterres urged all G20 and other leaders to commit to net zero by mid-century, present more ambitious 2030 national climate plans and deliver on concrete policies and actions aligned with a net zero future.
These include no new coal after 2021, phasing out fossil fuel subsidies and agreeing to a minimum international carbon pricing floor as proposed by the International Monetary Fund (IMF).
"The G7 and other developed countries must also deliver on a credible solidarity package of support for developing countries including meeting the US$100 billion goal, increasing adaptation and resilience support to at least 50% of total climate finance and getting public and multilateral development banks to significantly align their climate portfolios to meet the needs of developing countries", he highlighted.
The UN Chief informed that he intends to use the opportunity of the upcoming UN General Assembly high-level session to bring leaders together to reach a political understanding on these critical elements of the 'package' needed for Glasgow.
A setback for Glasgow
The G20 ministers, which met in Naples, Italy on July 23-25, couldn't agree to a common language on two disputed issues related to phasing out coal and the 1.5-degree goal, which now will have to be discussed at the G20 summit in Rome in October, just one day before the COP 26 starts.