Regional Statistics Project Will Help Close Data Gaps on Poverty and Gender in the Pacific
The World Bank's Board of Executive Directors today approved US$4.4 million to modernize statistical and data collection in the Pacific, and another US$2 million each for Tonga and Kiribati to act as 'pilot' countries to help demonstrate improvements in regional data collection in coming years.
With the Pacific Islands covering an estimated 640 inhabited islands spread over an area equal to 15% of the globe's surface, the challenge of gathering accurate, timely and relevant data is immense. The lack of quality data – particularly from some of the region's most remote locations – remains a critical roadblock to the region's understanding of poverty, welfare and social developments. Addressing data deficiencies has the potential to drive better policy development and lasting change.
"Our global experience consistently demonstrates that for policy change to be effective, governments must have solid data and statistics on which to base their decision making," said Michel Kerf, Country Director for the World Bank in Papua New Guinea and the Pacific Islands. "This is why we are investing in helping the Pacific to build a common approach to statistics and data-gathering so that cross-country comparisons can be conducted and regional trends monitored thereby improving the information available for policy making."
The Statistical Innovation and Capacity Building in Pacific Islands project will support the Statistics for Development Division of the Pacific Community (SPC-SDD) to strengthen its role as a 'statistical system leader', promote innovation and better disseminate the recommendations from the Pacific Statistics Methods Board.
The SPC-SDD will also work with the National Statistics Offices in Tonga and Kiribati to modernize their data collection processes so as to improve the comparability, accessibility and sustainability of statistics across the region. Additional countries are expected to join the program in the future.
"Statistics are fundamental to achieving our regional development goals of poverty eradication, food security and equality, economic growth and more," confirmed Epeli Waqavonovono, Statistics for Development Director, Pacific Community (SPC). "Through this project, we will gain a better understanding of the evolving economic situation in the region and help support policy development that better meets the needs of Pacific people, including marginalized populations such as women and persons with disabilities. It's a great example of what can be accomplished when like-minded organizations such as SPC and the World Bank work in partnership."
Closing data gaps in the Pacific is a priority for the World Bank, particularly as a lack of quality data hinders efforts to track progress on gender inequality and the design of policies that could address the gender gap in the region. Fiji, which ranked 125 out of 144 countries, was the only Pacific Island country to be included in the World Economic Forum's 2017 Global Gender Gap report due to an absence of reliable data from other countries in the region.
The data collected through the project will help inform the monitoring of national outcomes in the Tonga Strategic Development Framework and the Kiribati 20-year Vision (2016-2036). Both countries are already experiencing the extreme impacts of climate change and capturing climate data as it relates to socio-economic indicators is an important focus for the National Statistics Offices.
These new projects are funded through the International Development Association (IDA), the World Bank's fund for the world's most in-need countries, and are part of a new IDA Regional Program that seeks to address the considerable challenges of data deprivation and poor quality of statistics across the region. This regional program was prepared with the support of the Australian Government.
The World Bank works in partnership with 12 countries across the Pacific Islands and Papua New Guinea, supporting 77 projects totaling $1.73 billion in commitments in sectors including agriculture, aviation and transport, climate resilience and adaptation, economic policy, education and employment, energy, fisheries, health, rural development, telecommunications and tourism.
Standards & Digital Transformation – Good Governance in a Digital Age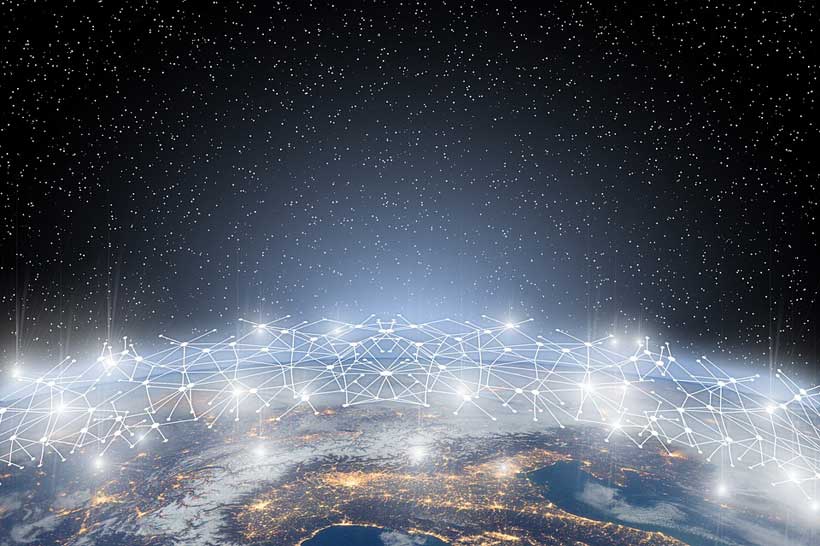 In celebration of World Standards Day 2021, celebrated on 14 October every year, the United Nations Industrial Development Organization (UNIDO) is pleased to announce the launch of a brochure, "Standards and Digital Transformation: Good Governance in the Digital Age".
In the spirit of this year's World Standards Day theme "Shared Vision for a Better World", the brochure provides insights into the key drivers of the digital transformation and its implications for sustainable development, particularly people, prosperity and planet. Noting the rapid pace of change of the digital transformation, with the COVID-19 pandemic serving as an unanticipated accelerator, the brochure highlights the role of standards in digital transformation governance. It further considers the principles necessary for guiding the collaborative development of standards in the digital technology landscape to ensure that the technologies remain human-centered and aligned to the goals of sustainability.
This year's World Standards Day theme highlights the Sustainable Development Goals (SDGs) representing a shared vision for peace and prosperity, for people and planet. Every SDG is a call for action, but we can only get there if we work together, and international standards offer practical solutions we can all stand behind.
This brochure is a summary of a publication set to be released in November 2021.
Download it here.
UN: Paraguay violated indigenous rights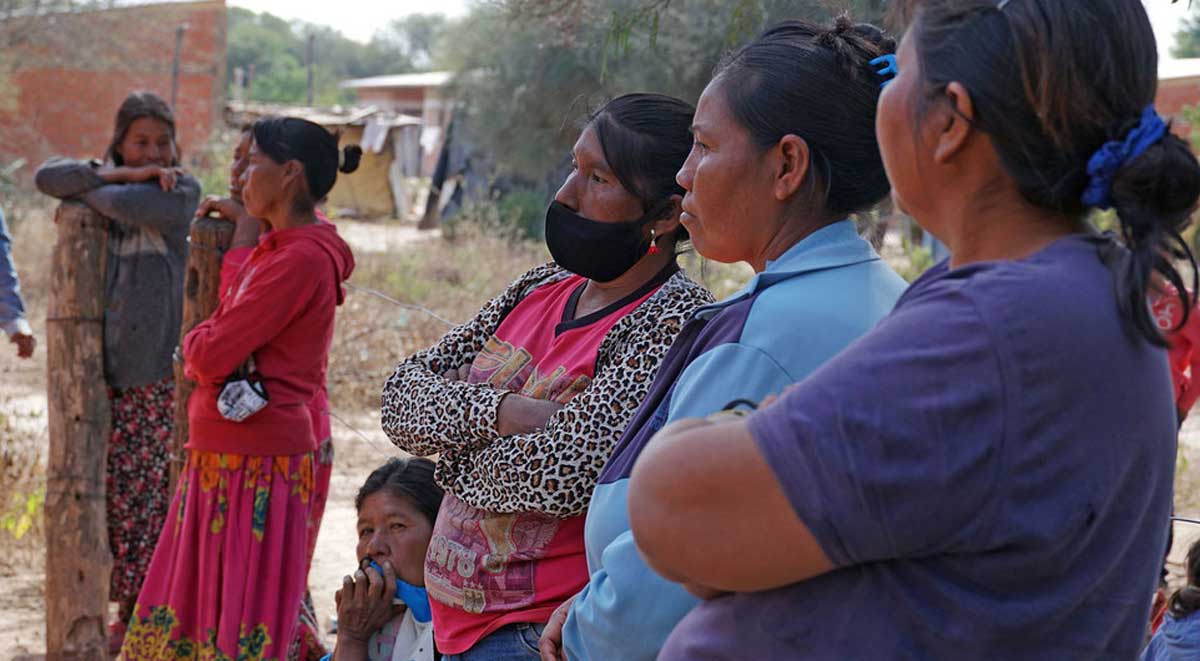 Paraguay's failure to prevent the toxic contamination of indigenous people's traditional lands by commercial farming violates their rights and their sense of "home", the UN Human Rights Committee said in a landmark ruling on Wednesday.
The Committee, which is made up of 18 independent experts from across the world, monitors countries' adherence to the International Covenant on Civil and Political Rights.
Lands represent 'home'
The decision on Paraguay (in Spanish) marked the first time it has affirmed that for indigenous people, "home" should be understood in the context of their special relationship with their territories, including their livestock, crops and way of life.
"For indigenous peoples, their lands represent their home, culture and community. Serious environmental damages have severe impacts on indigenous people's family life, tradition, identity and even lead to the disappearance of their community. It dramatically harms the existence of the culture of the group as a whole," said Committee member Hélène Tigroudja. 
The decision stems from a complaint filed more than a decade ago on behalf of some 201 Ava Guarani people of the Campo Agua'e indigenous community, located in Curuguaty district in eastern Paraguay.
The area where they live is surrounded by large commercial farms which produce genetically modified soybeans through fumigation, a process which involves the use of banned pesticides.
Traditional life affected
Fumigation occurred continuously for more than 10 years and affected the indigenous community's whole way of life, including killing livestock, contaminating waterways and harming people's health.
The damage also had severe intangible repercussions, according to the UN committee. The disappearance of natural resources needed for hunting, fishing and foraging resulted in the loss of traditional knowledge. For example, ceremonial baptisms no longer take place as necessary materials no longer exist.
"By halting such ceremonies, children are denied a rite crucial to strengthening their cultural identity," the Committee said.  "Most alarmingly, the indigenous community structure is being eroded and disintegrated as families are forced to leave their land." 
Toxic exposure
The indigenous community brought the case to the Human Rights Committee after a lengthy and unsatisfactory administrative and judicial process in Paraguay's courts.
"More than 12 years after the victims filed their criminal complaint regarding the fumigation with toxic agrochemicals, to which they have continued to be exposed throughout this period, the investigations have not progressed in any meaningful way and the State party has not justified the delay," the Committee said in its decision.
Recommendations, reparations
Members found Paraguay did not adequately monitor the fumigation and failed to prevent contamination, adding "this failure in its duty to provide protection made it possible for the large-scale, illegal fumigation to continue for many years, destroying all components of the indigenous people's family life and home."
The Committee recommended that Paraguay complete the criminal and administrative proceedings against all parties responsible and make full reparation to the victims.
The authorities are also urged to take all necessary measures, in close consultation with the indigenous community, to repair the environmental damage, and to work to prevent similar violations from occurring in the future.
Vaccination, Jobs, and Social Assistance are All Key to Reducing Poverty in Central Asia
As the pace of economic recovery picks up, countries in Central Asia have an opportunity to return to pre-pandemic levels of poverty reduction – if they put in place the right policies. This was the overall message shared by World Bank economists today at a regional online event "Overcoming the Pandemic and Ending Poverty in Central Asia".
In the early 2000s, Central Asian countries were among the world's best performers in poverty reduction. Starting in 2009, however, the pace of progress began to slow and even stagnated in some of the countries. The COVID-19 pandemic impacted a region already struggling to generate inclusive growth and end extreme poverty. Now in the second year of the pandemic, poverty rates in Central Asia are falling again, but with high inflation and low vaccination rates, the poor and the most vulnerable continue to suffer from food insecurity, uncertainty, and limited employment opportunities, especially for women.
"Central Asia is recovering from the first shocks of the pandemic, albeit in uneven ways," said Will Seitz, World Bank Senior Economist in Central Asia. "Migration and remittances, key drivers of poverty reduction in the Kyrgyz Republic, Tajikistan, and Uzbekistan, are quickly returning to 2019 levels. Labor markets are also recovering, and work disruptions are much less common. However, the region is yet to get on a stable poverty reduction path."
Among policy priorities to reduce poverty, the World Bank is focused on three key areas: widespread vaccination, increasing employment and wages, and strengthening social assistance programs to support the most vulnerable. To support labor market recovery, the World Bank economists outlined short-term and medium-term measures, including the need to invest in green jobs and encouraging the creation and growth of firms.
It was also stressed that employment alone will not address all drivers of poverty, and strong safety nets are essential to protect the most vulnerable. Compared with other middle-income countries, Central Asian governments typically provide smaller shares of their populations with social assistance.
"Along with ensuring fair, broad access to effective and safe COVID-19 vaccines, Central Asian countries need to urgently address vaccination hesitancy, as it threatens to slow down the recovery," said Tatiana Proskuryakova, World Bank Regional Director for Central Asia. "For every million people vaccinated, global GDP recovers on average nearly $8 billion. We are expecting advanced economies with relatively high vaccination rates to demonstrate much better growth rates than developing economies with low vaccination rates."
Among the main reasons behind vaccine hesitancy in Central Asian countries are worries about vaccine contraindication and safety. While people with pre-existing health conditions in other countries are usually prioritized for vaccination, in the Central Asia region they are more likely to be hesitant to get vaccinated. Providing the public with accurate information on the safety of vaccines and encouraging people with pre-existing health conditions to be vaccinated may help address hesitancy issues.