All You Need To Know About Title Loans
Title loans, also known as auto loans, are helpful in times of emergencies such as medical bills, debts, and many more. Most times, sourcing for these loans from banks and other traditional financial institutions takes a longer time to get approved. Also, a lot of processes are involved, which can be daunting most of the time. Hence, a title loan is an ideal way you can cater to your urgent needs. What makes this type of loan unique is that it can be approved on the same day and your credit score is not mandatory. Below, we will discuss various benefits of title loans.
You Can Easily Access A Title Loan
Title loans are becoming more popular these days due to easy accessibility. You do not need to go through the stress of filling a lot of paperwork. Oftentimes, you will be required to provide your proof of income, ID, and car title in order to have your loan processed and approved. In addition to this, title loans involve a straightforward application process and can either be accessed online or on-site locations. If all goes as planned, you can have your loan approved in minutes.
Title Loans Are Approved Quickly
Once a title loan has been applied for, it takes less time for it to be approved. Within a short period of time, the funds can be credited into your account. This makes title loans a go-to choice for individuals that need emergency cash. It is important to note that some lending firms may require that you wait for up to 24 hours before the approval of your loan request. It is essential that you understand the waiting terms and duration of a loan.
Your Credit Score Does Not Count
With title loans, you do not need to bother about having a good credit score as this is not a prerequisite to your loan being approved or not. The factors that determine one's eligibility in getting a title loan are the individual's vehicle and the capacity to pay off the loan. This makes it easier for car owners to secure a loan. As long as you have a regular source of income and a lien-free car, you can rest be assured that your requested loan will be approved. The reason for requesting a lien-free car is to ensure that no other title loan company claims part ownership to it, thereby avoiding complications.
It Gives You The Opportunity To Keep Your Vehicle
Despite the fact that your vehicle has used as collateral for the applied loan, you still get to use it for your day to day activities. However, the title itself belongs to the lending firm. This offers you the needed flexibility to complete daily tasks and easily access the funds needed to pay off the loan.
It Provides A High Level Of Confidentiality
Most lending firms offer confidential and discreet services which are beneficial to those that seek to make their financial situations private. This implies that most people are oblivious to whatever financial issues you have. Additionally, your information provided remains safe with the loan company.
If you would like to know more about car title loans and how to access them, please visit this link: title loans.
Socially Responsible, Low-Carbon Capitalism Can Ensure 'Job-Full' Recovery From COVID-19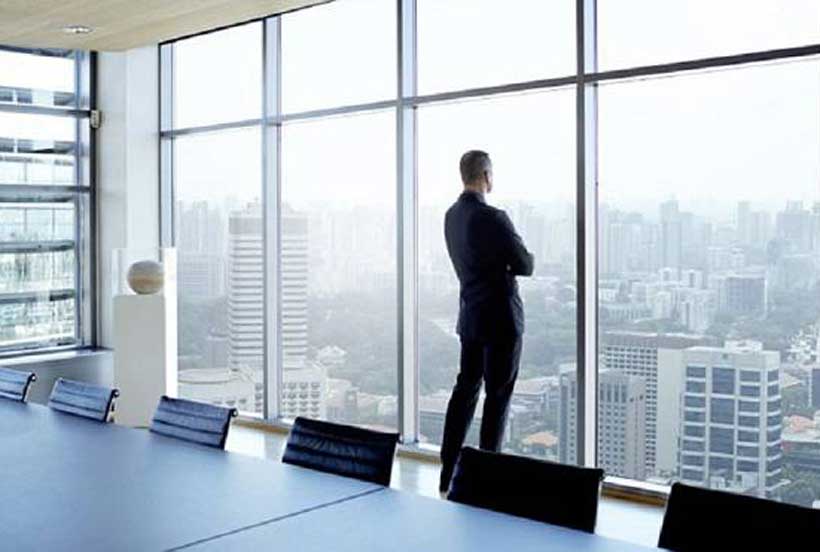 COVID-19 has caused a jobs crisis but, if we are to recover from the pandemic, two more fundamental crises need tackling: climate change and the nature of capitalism itself. This was the view of leaders taking part in the World Economic Forum's Jobs Reset Summit, which opened today.
"The low-carbon revolution will be a booming space for jobs," said Alan Jope, Chief Executive Officer, Unilever, United Kingdom. Jope said he hopes the recovery from the pandemic will prove a turning point in the battle with climate change, because a greener business can drive both revenues and job creation.
According to the European Union, investments in renewable energy could create three times as many jobs as investing in fossil fuels. "One of the most dangerous mindsets in the world," said Jope, "is to set up a false dichotomy between sustainability and economic growth." Unilever has saved 800 million euros in sustainable sourcing, while attracting more customers through low-carbon products. A business that is trying to be responsible is a magnet for talent, he said, adding: "We see purpose as a pathway to better profits."
Environmental and social pressures have exposed fault lines in the structure of global capitalism, which tends to perpetuate inequalities, said Ray Dalio, Founder, Co-Chairman and Co-Chief Investment Officer, Bridgewater Associates – one of the US's leading hedge funds. "The profit-pursuing system won't change educational disparity, for example, because profit is a self-reinforcing system," he said, adding: "Capitalism by its nature tends to create greater wealth gaps." Dalio pointed out that the wealthiest 40% of US citizens spend five times more money educating their children than the bottom 60%, accelerating inequalities in wealth and job opportunities. "There needs to be a coordinated effort to restructure how the machine works," he said. Jope agreed the world needs to shift to a more "evolved model of capitalism" to create a job-full recovery. "We must change the measures of success," he said, criticizing the preoccupation with measuring only GDP and profit.
Over half the global workforce will need to reskill in the future of work, according to the World Economic Forum. Businesses, civil society and governments all have to cooperate in reskilling their people, said Rania A. Al-Mashat, Minister of International Cooperation of Egypt. This is easier in countries such as Egypt, as its largely young population is tech-savvy. However, as well as reskilling people, governments must invest in the digital infrastructure needed to enable the new generation of technology entrepreneurs to thrive. The minister emphasized the need for building inclusive societies, pointing out that Egypt was the first country in Africa and the Middle East to launch the Forum's Closing the Gender Gap Accelerator project, launched a year ago.
Governments have an increasingly prominent role in directing financial flows, as the world emerges from the pandemic. The rate at which governments are borrowing and central banks are printing money means that decisions on where money and credit flow are becoming increasingly political, said Dalio. Decisions on state stimulus packages, for example, will have a major impact on job creation. Dalio also hailed ESG (environmental, social and governance) investing as a "very powerful force now." He does not have high confidence in shareholders putting social good above financial gain, he said, "but with ESG investing and with governments redirecting funds in a totally different way, it'll happen."
Make the Reskilling Revolution a Priority in the Recovery
"There has been a lot of talk during the last few years, but very, very limited action" on education, reskilling and upskilling efforts, said Alain Dehaze, Chief Executive Officer, Adecco Group, Switzerland, in a session on Transforming Education, Skills and Lifelong Learning at the World Economic Forum's Jobs Reset Summit today. "Efforts must include a range of stakeholders "because reskilling, upskilling and training are not [just] an individual question or a business questions or a governmental question."
The Palestinian National Authority has launched a novel effort aimed at "the rehabilitation of university graduates" through entrepreneurship, said Mohammad Ibrahim Shtayyeh, Prime Minister of the Palestinian National Authority. Many graduates end up unemployed because their degrees did not provide them with marketable skills. "We are teaching them to become computer coders, and we have introduced other vocational training courses," he said. "Students must stop relying on a job with the private sector or a job with the government. I want them to be self-employed."
"I'm so glad to hear that we have a national leader who really recognizes that entrepreneurship education is a priority, and it's something which can be taught," said Asheesh Advani, President and Chief Executive Officer, JA Worldwide, USA.
Lynda Gratton, Professor of Management Practice, London Business School, United Kingdom, agreed, adding that efforts to accelerate advances in education, training, reskilling and upskilling must be a multistakeholder effort, and inclusive: "Otherwise, in 10 years' time, we won't have the right people sitting in the right jobs." She noted that such efforts should "leverage technology" and that new credentials need to be established and recognized for the attainment of emerging skills.
Inclusion should extend beyond diversity "to include young boys and girls growing up across the world," said Mariéme Jamme, Founder and Chief Executive Officer, iamtheCODE, United Kingdom. "The starting point is actually to make sure their human rights are respected" and then giving them the tools they will need in the workplace.
"With today's kids, the thing they want to learn most … are things like coding and computer science," said Hadi Partovi, Founder and Chief Executive Officer, Code.org, USA. "Computer science and entrepreneurship are not only the skills that students need the most, but also the things they want the most."
With regard to credentials, Advani noted that they are partnering with employers to recognize a new micro-credential, encouraging young people to add it to their online jobs profile, and working with governments to get access to schools.
Advani also noted that "Even after doing an entrepreneurship programme, [students] don't become entrepreneurs. Soft skills, communication skills and adaptability skills become so important in the job market, knowing that young people are going to have potentially seven careers" during their lifetime.
Among the initiatives launched at the summit, government officials in Turkey today announced the launch of a Closing the Skills Gap Accelerator, joining 10 countries through the Forum platform in applying a similar framework to rapidly upskilling their workforce.
"Rapid technological progress, globalization and now COVID-19 are revolutionizing how we work. There will be a new set of skills needed to adapt and prosper. As policy-makers, we are obliged to ensure a smooth and equal transition that works for all. I trust that the Accelerator Network will further enhance real sector collaboration among nations. Turkey is ready to capture the opportunities of the new normal with its favourable demographics, flexible and skilled workforce," said Mustafa Varank, Minister of Industry and Technology of Turkey.
"In today's world where information and technology are changing rapidly, technology has gained a great momentum to become the new normal of our daily life with the pandemic process. This rapid momentum has made it inevitable to integrate new skills into our lives. This skills change will take place with a qualified education and, in this context, everyone from public institutions to non-governmental organizations has a great duty. I believe that the Closing the Skills Gap Accelerator Programme will play a role in strengthening cooperation in the new normal process and triggering the power of learning together," said Ziya Selçuk, Minister of Education of Turkey.
"By adopting an industry-oriented workforce transformation approach and seizing the demographic window of opportunity, the Ministry of Family, Labour and Social Services strives to prepare Turkey to meet the future labour market needs and challenges. With a view to leaving no one behind, we will improve the use of technology, ensure more productive and safer workplaces for emerging new types of work, and improve the digital skills of our workers within the perspective of tripartite dialogue," said Zehra Zümrüt Selçuk, Minister of Family, Labour and Social Services of Turkey.
In January 2020, the World Economic Forum launched the Reskilling Revolution, a multistakeholder initiative aiming to provide better education, new skills and better work to 1 billion people around the world by 2030. It serves as a platform for connecting and coordinating initiatives within specific countries, industries, organizations and schools. In the past months, it has supported stakeholders in adjusting their efforts to the new context of the pandemic and promoted rapid exchange of best practices between initiatives. We invite leaders and organizations to contribute to the platform.
5 Steps How to Build an International Brand
As you might find yourself succeed in doing business in your country, you will likely start thinking about going further in this direction. Yet, what can go after the initial success then? The answer is quite simple and that would be the international success. As you manage to pull a great revenue in your country, you can do just the same in another one. That's exactly what many other entrepreneurs like you have been thinking about within the past few years. Internationalization does open a lot of other opportunities aside from the potentially boosted revenue. But what is the most effective way to expand internationally and how can you do that? Let's find out!
Essentials of Getting Global
With our extremely fast-changing and interconnected world, doing business internationally is a relatively safe venture with a potentially huge payoff. One of the best ways to start doing international business is to establish your presence in another country. And the best way to do that is to take smaller steps, such as launching your brand. Branding, in turn, largely consists of marketing and other communications with your customers. Thinking about the international expansion this way largely simplifies the whole deal as there is a couple of proven tricks that tend to work in nearly every situation. Here are some of them.
Studying your brand. You might say something like "what? Why would I need to study what I have created myself?" Yes, that does sound absurd, yet, the point here is that no matter how well you know your brand, your customers look at it from a totally different perspective, which turns the perception of your brand upside down. You must, hence, to study your brand thoroughly not as its creator and owner but as a customer who's going to follow it and buy the related products. This will make your job of appealing to the foreign audiences much easier as all you'll have to do is to transform (or not) your brand to make it attractive in your target country.
Studying the new audience. This is the second basic ingredient of a successful branding and marketing campaign. Obviously, you must know your audience before you go. By doing so, you will find out what people you plan to sell your products to like and what they need. Learn the consumer trends of your target country, the buying power of people there, and how people are influenced by various means of media communication. Combined with the knowledge of your brand, you'll be able to move further to the next step, which is (possible) brand transformation.
Changing your brand coherently. After you learned how your brand is perceived by your already established audience, as well as your potential audience in the new country, you might want to adapt your brand to new customers. You might not change it at all, or you might want to make a complete rebranding. The main point is that don't try to sell fish of what you're selling is meat. If originally your brand is about fast food, it won't sell as healthy food in another country as people will likely get confused and choose to simply pass your brand by.
Learn about localization and apply it. While a mere translation might be enough for the formal parts of your brand, such as the documents and licenses, it will certainly not be enough for the marketing campaign and branding. Essentially, you can transform your brand any way you like, but you must certainly address the best translation services with experts in localization. This way, you'll be able to adapt your brand to the cultural norms and perception of your audience exactly as it's needed to be appealing.
Partner with local professionals to present your brand. Those might be the marketing specialist or the local celebrities that agree to advertise your brand. In any case, there must be local internal support for your brand. As you work with people in their native country, they'll be able to help you make your marketing campaign and branding as efficient as it can be.
Be Patient, Move Slowly
The most important thing you must understand that despite the world turning fast and changing rapidly, quick results of your international branding are very unlikely. The studying phase might take quite a lot of time and that only takes two out of five steps. Yet, however challenging it might be, it's also rewarding as time is money and as you invest enough time, you'll get a return as a similar amount of revenue. So, make sure to take baby steps and brand thoroughly, no matter how slow it might seem in the short run.