All You Need To Know About Title Loans
Title loans, also known as auto loans, are helpful in times of emergencies such as medical bills, debts, and many more. Most times, sourcing for these loans from banks and other traditional financial institutions takes a longer time to get approved. Also, a lot of processes are involved, which can be daunting most of the time. Hence, a title loan is an ideal way you can cater to your urgent needs. What makes this type of loan unique is that it can be approved on the same day and your credit score is not mandatory. Below, we will discuss various benefits of title loans.
You Can Easily Access A Title Loan
Title loans are becoming more popular these days due to easy accessibility. You do not need to go through the stress of filling a lot of paperwork. Oftentimes, you will be required to provide your proof of income, ID, and car title in order to have your loan processed and approved. In addition to this, title loans involve a straightforward application process and can either be accessed online or on-site locations. If all goes as planned, you can have your loan approved in minutes.
Title Loans Are Approved Quickly
Once a title loan has been applied for, it takes less time for it to be approved. Within a short period of time, the funds can be credited into your account. This makes title loans a go-to choice for individuals that need emergency cash. It is important to note that some lending firms may require that you wait for up to 24 hours before the approval of your loan request. It is essential that you understand the waiting terms and duration of a loan.
Your Credit Score Does Not Count
With title loans, you do not need to bother about having a good credit score as this is not a prerequisite to your loan being approved or not. The factors that determine one's eligibility in getting a title loan are the individual's vehicle and the capacity to pay off the loan. This makes it easier for car owners to secure a loan. As long as you have a regular source of income and a lien-free car, you can rest be assured that your requested loan will be approved. The reason for requesting a lien-free car is to ensure that no other title loan company claims part ownership to it, thereby avoiding complications.
It Gives You The Opportunity To Keep Your Vehicle
Despite the fact that your vehicle has used as collateral for the applied loan, you still get to use it for your day to day activities. However, the title itself belongs to the lending firm. This offers you the needed flexibility to complete daily tasks and easily access the funds needed to pay off the loan.
It Provides A High Level Of Confidentiality
Most lending firms offer confidential and discreet services which are beneficial to those that seek to make their financial situations private. This implies that most people are oblivious to whatever financial issues you have. Additionally, your information provided remains safe with the loan company.
If you would like to know more about car title loans and how to access them, please visit this link: title loans.
Few Must-Have Invoice Templates Every Freelancer Should Own
Freelancing is undoubtedly one of the highly paid professions in the world nowadays. It totally depends upon the skill set of an individual and the experience they hold along with the field they choose to freelance in. Around 60 million Americans were recorded to freelance in 2017 and it is predicted through an article of Forbes that half of the country will be earning through freelancing in the upcoming decade by 2027.
There are various types and standards of freelancers. Some individuals work as full-time freelancers at an expert level whereas some still hold a 9 to 5 job while managing to freelance at an intermediate level in their corresponding fields. These fields include project management, software development, optimizing data of medical and health, content writing, customer service, analyst, accounting and finance, etc. With the continued trend, freelance work has extreme proliferation and is said to become a new and innovative labor market.
Apart from that, it carries a different kind of influence and advantage. A freelancer is the one who possesses complete control of his workload which is deemed as the best part of this job. It's like being your own boss and managing time and schedule according to the responsibilities, chores and mood swings. You can get as many breaks as you want. Besides that, you are supposed to motivate and encourage yourself by staying in your comfort zone and performing your assigned task.
Nevertheless, different freelancing fields have different requirements. For example, content writing and copywriting require a lot of research work whereas graphic and instructional designing demand a whole lot of creativity. Just like that, an accountant is supposed to work on a particular software or platform of the organization itself.
However, in this article, we will discuss the different kinds of freelancing options a person can choose from. In addition to it, we will share a few templates every freelancer must have in order to excel in their career by exercising it accordingly.
Choosing The Right Templates
When proceeding into the field of freelancing, few beginners consider bureaucracy. Generally, it means ensuring to handle different sorts of documents that are considered as part of a freelancer's job, however, they must be well prepared for it. This surely seems intimidating at the start, but once you start to manage the workload it not only becomes easy but you also get aware of the right type of systems to save your time.
For this reason, the majority of freelancers go for the option of using templates.
Templates make it quite convenient and manageable to continue with the tasks. They are very general documents but cannot be used for every situation or type of work. Although, there is no doubt in it that they are of great help for an individual who has a huge workload. And that is why, in the majority of cases, freelancers go with this alternative.
The Contract Template
Contract templates are the ones that vary a lot. They usually seem like a blank and standard form that needs to be filled in with the particular information to utilize it as a contract between two or more parties. Oftentimes, they have repeated terms and phrases on them that can be used in various different contexts. However, it is recommendable to freelancers to pick the important ones that are suitable for them in this regard.
The main aspects that must be addressed in any contract template by a freelancer are:
Pricing
Payment schedule
Deadline
Fee
Copyright, etc.
The Invoice Template
Similar to the contracts, invoices also differ hugely based on the freelancer's requirements. The main things that each and every invoice template must-have are the area for the company's logo as well as their contact details and if possible then a watermark on the page.
In addition to that, the template must also contain a specific place for an invoice number and the date. Along with that, a freelancer must not forget to write the total amount due along with the complete payment method and the deadline.
Various freelancers and small businesses choose to create the invoice templates that are generic to impress the clients with their professionalism in the field. They minimize the amount of time by managing to account effectively. It is significant to ensure that full customization if offered in the template so that your client or the person using the template can utilize it accordingly.
The CV Template
To some, this seems a bit strange, but CVs are treated as a template as well. They have proper formatting, alignment, description, and method of introducing everything. This important template must be considered without getting disregarded. However, the same template should not get delivered to each potential client, ensure to change and tailor it to their requirements.
Being a freelancer, consider the key qualifications and skills that are most important in this field for freelance projects. Make sure to keep track of all the things you've done that could be helpful and relevant for you to find a more suitable opportunity.
Avoid mentioning irrelevant information as no one will ever acknowledge it. This extra effort can land up your CV or the template to the paper bin if not found attractive enough after a quick glance by the employer.
The Proposal Templates
An individual has to create the proposal templates in order to send them to the clients once they found out about the freelance services they offer online. A well-written, professional proposal template leaves a good repute of your services to the client.
However, the proposal must indicate the work, skillset, and tasks that you can provide along with the prices you charge for your services. Moreover, you will need to enumerate your proposal by adding your client's contact information as well as their name, etc.
Having a well-managed proposal template that you can update and use at various platforms for several clients will be helpful in minimizing your time and efforts along with increasing your productivity each time.
The UK's Struggle to Find Skilled Workers Due to Brexit
If you are a worker in the UK and are looking to change job, now may be the right time to polish your CV and start scrolling through on UK job sites like Jobrapido. Recent findings have revealed that the UK's economic output is stalling due to fewer people coming to the UK to find work, likely caused by Brexit.
The UK's service sector has experienced increasing struggles to get enough workers due to free-falling numbers of applicants with the relevant skills or experience in the build-up to the Brexit departure date. This is just one of the lost battles from the Brexit saga, which could severely impact the UK more than the EU.
Data from the Chartered Institute of Procurement and Supply (Cips) and HIS Markit suggest the companies in the service industry, accounting for just short of 80% of the UK's economic output, are not able to grow and develop due to a significant labour shortage and difficulty finding the right staff.
These findings come sharply after other figures highlight that record numbers of EU residents have turned their back on the UK and are choosing not to go for work. Thus, reducing the potential workers available to companies in the service sector.
A labour shortage does have the potential to increase average wages in these industries because workers then hold more bargaining power due to less competition. Yet, it also causes concerns among economist circles who worry about the repercussions of fewer workers and potential effects on economic growth.
The survey, as mentioned earlier, has reported that employment growth has been constrained – and follows other reports that UK unemployment is also at record lows since the mid-1970s. Therefore, the two statistics together suggest fewer people are available to work in the UK. This is also why those wanting to switch careers may have more success today – and hold more bargaining power.
WorldFirst's chief economist, Jeremy Thomson-Cook, suggested that this result is one in a long line of blows for the UK economy and points to Brexit uncertainty as the problem.
However, there may be some pending changes to counter these results. As it is reported, the Home Office plans to U-turn on a Teressa May government's decision to give international students who have graduated in the UK just four months to find work or be forced to leave.
The new change will give any international graduate from 2020 up to two years to find a position with a UK company and remain in the UK, ultimately paving a way to full-time residency and UK citizenship.
The move has been criticised by some as there are no criteria for the type of employment the graduates must secure. They do not have to hold a relevant post in line with their training and can end up with any job to stay.
Some groups such as Immigration Watch UK believe it will lead to many graduates taking service job roles. Although this is not the aim of a Boris Johnson government aiming to increase the skills and talent of foreign workers in the UK, it may provide some support to the service industry amidst the Brexit uncertainty.
How You Can Profit From Penny Stocks Using Timothy Sykes Millionaire Challenge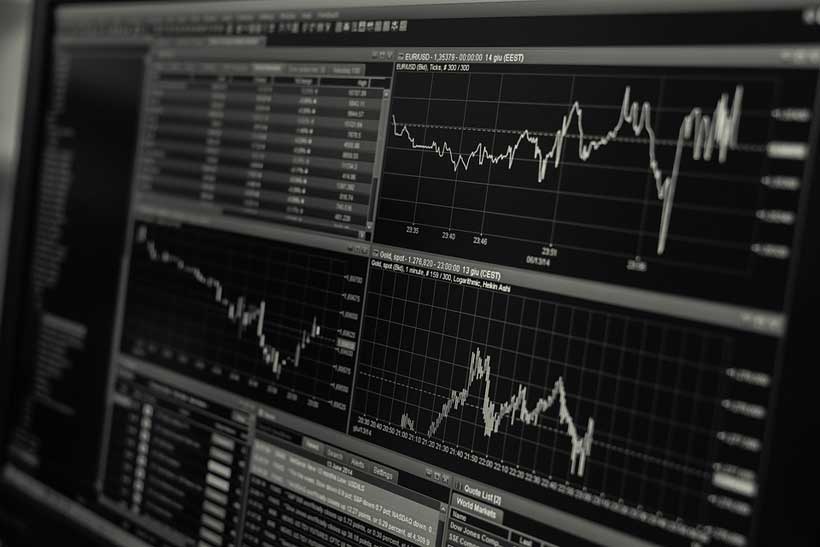 Just as the name suggests, penny stocks are common price shares of small public companies which are traded at low prices per share. They are also known as nano-cap stocks, micro-cap stocks, OTC stocks, or small-cap stocks. What makes penny stocks different from other stocks is their exchange platforms. In the United States, the NASDAQ, the New York Stock Exchange (NYSE), and other notable stock exchanges are the exchange platforms in which regular stocks are exchanged. On the contrary, penny stocks are traded Over The Counter (OTC), and there is little or no information on these companies that represent the stocks on this exchange platform. Hence, it is difficult to determine the exchange. That being stated, how can you achieve success trading penny stocks? Here are the various tips on how you can profit from penny stock trading.
Trade Low Price Stocks
The penny stock market comprises stocks with diverse price range. However, as a newbie, it is advisable to begin on a small scale. Let's consider an example:
A trader who is new to penny stock trading may have two shares that he may be brooding over to purchase. The first stock may be worth $12 and the other one $120. With the first stock, there is a lesser amount of risk involved in comparison to the second stock. Hence, you can hold a position and stay relaxed as the stock closes in profits.
Another example to consider: A trader who wants to invest in the stock market with a fixed amount of $1,500. If the trader spends in the $10 stock, he gets 150 shares, if he invests in the $50 stock, he gets 30 shares, likewise, if he invests in the $150 stock, he gets 10 shares. In a case scenario where the price of the stocks increases by $3, he will make a profit of $450 on the $10 stock, $90 on the $30 stock, and $30 on the $150 stock. This implies that the $10 stock has the tendency to triple in value than the $150 stock. However, the probability of the $10 stock falling in price is higher when compared to the $150 stock. Nevertheless, your risk and loss are minimized.
Conduct An Extensive Research
As discussed earlier, there are significant downsides to penny stocks, which includes zero transparency. Hence, it becomes tricky to watch out for undervalued stocks. It can be likened to one looking for a needle in a haystack. Most traders search for promising penny stocks they can trade with. That way, their source of income keeps flowing. Therefore, it is necessary that you make extensive research on the penny stock you want to trade. Part of what you need to look into may include the stock company's background, inception, business sector, growth, and dominance in the market.
Bear in mind that you may need to go through 20 – 30 companies before you find that perfect opportunity. Do not let this lengthy search discourage you or get you distracted.
Analyse The Trading Volume Numbers
We will be looking into another example shortly. Let's assume a trader, say Miss XYZ purchased 25 shares of a $10 stock sometime in the past. Presently, the price of the stock has increased to $25 per share. It is obvious that there are some profit being made from the stock, and then she sells all the shares, but alas, there is no one to buy her shares.
Another challenge faced in the penny stock market is that they are represented by companies with fewer reputations or those that have poorly performed in the market. This means that a majority of individuals will not be interested in risking their money by purchasing those stocks. In the real sense of it, the company shareholders would be the ones to promote the company's stock.
Due to illiquidity, traders find it hard to make profits trading penny stocks even when the numbers indicate so. It becomes nightmarish when a large number of shares are involved. To prevent such from happening, it is essential that you analyse the trading volume numbers of the shares you intend to purchase. Your search should extend beyond a year. In a situation where the trading numbers are low, then it is advisable to avoid them.
Diversify Your Trade
One important thought traders have on their mind is the number of shares that should be bought and the number of sectors the shares should be invested in. There are various sources that will provide you with answers. Whatever the answer is, it is important to know that the risk/reward ratio is vital. So if you want to diversify, it would be best to do so in an investment field. The reason for this is that if you encounter a loss in one sector, other sectors can recoup your loss and even make extra trading profits for you.
Take Affordable and Calculated Risks
There is no investment without its risks. The same thing applies to penny stock trading. There is no guaranteed profit. Therefore, you should ensure that your investment is one you can afford to risk. Life-changing funds that affect your education, wedding plans, health treatment and others, should never be used to invest as a negative turn out can be disastrous. Try as much as possible to curb your losses to the barest minimum.
Tim Sykes Millionaire Challenge
The Millionaire Challenge is ideal for traders that want to greatly increase their learning curves and boost their trading careers. Only those who are dedicated are allowed to be members of this program. Also, one would need to go through an application and interview process. The features include in this program include:
6000+ video lessons
Over 800 webinars from Tim and his team
Live webinars (offered by Tim and his top students)
Tim's Alerts and TimChallenge Chatrooms
14 educational DVDs
This plethora of valuable content may be overwhelming to anyone new to the program. However, each of them is worth studying as it will expose you to how Tim understands and relate to the stock market. If you wish to know to get on this program and improve your trading techniques and strategy, please visit this link: Timothy Sykes millionaire challenge: Profiting with penny stocks