Women and girls in science – from aspiration to reality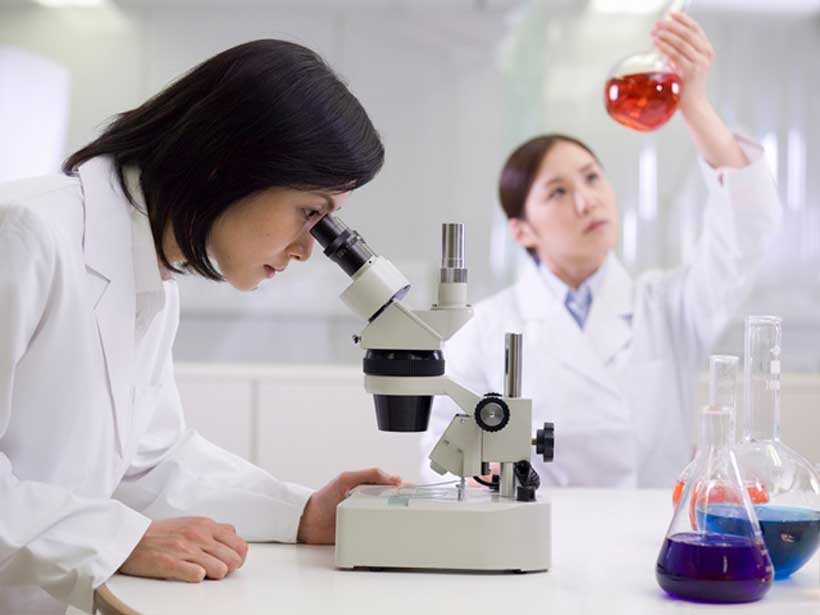 Marking 11 February, the International Day of Women and Girls in Science, the President of the European Commission Ursula von der Leyen praised the extraordinary achievements of women scientists across Europe, reminding our full potential was reached only if we used 'all our talent and diversity'.
 
She acknowledged that not every woman and girl got a chance to realise their aspirations. "Less than 30 percent of researchers worldwide are women", von der Leyen said in her video message, quoting UN data. "This must change", she stressed.
 
In 2015, the United Nations General Assembly adopted a Resolution declaring 11 February as the International Day of Women and Girls in Science, to achieve full and equal access to and participation in science for women and girls.
 
In 2018, of almost 15 million scientists and engineers in the EU, 59% were men and 41% women, according to Eurostat.  "Equality for all and equality in all of its senses" is one of the major priorities of the von der Leyen Commission and of the implementation of the European Pillar of Social Rights. "My Commission will work hard to achieve full and equal access of women and girls in science. A Union of equality is one of our key priorities," von der Leyen said.
Helena Dalli, Commissioner for Equality, also sent a video message where she stressed EU's commitment to inclusion and equality as drivers of progress, innovation, and economic growth. Mariya Gabriel, Commissioner for Innovation, Research, Culture, Education and Youth today launched the EU Prize for Women Innovators 2020, celebrating female leaders in innovation and aiming to inspire the next generation to follow their footsteps.
European ministers adopt "Dublin Declaration" on preventing violence through equality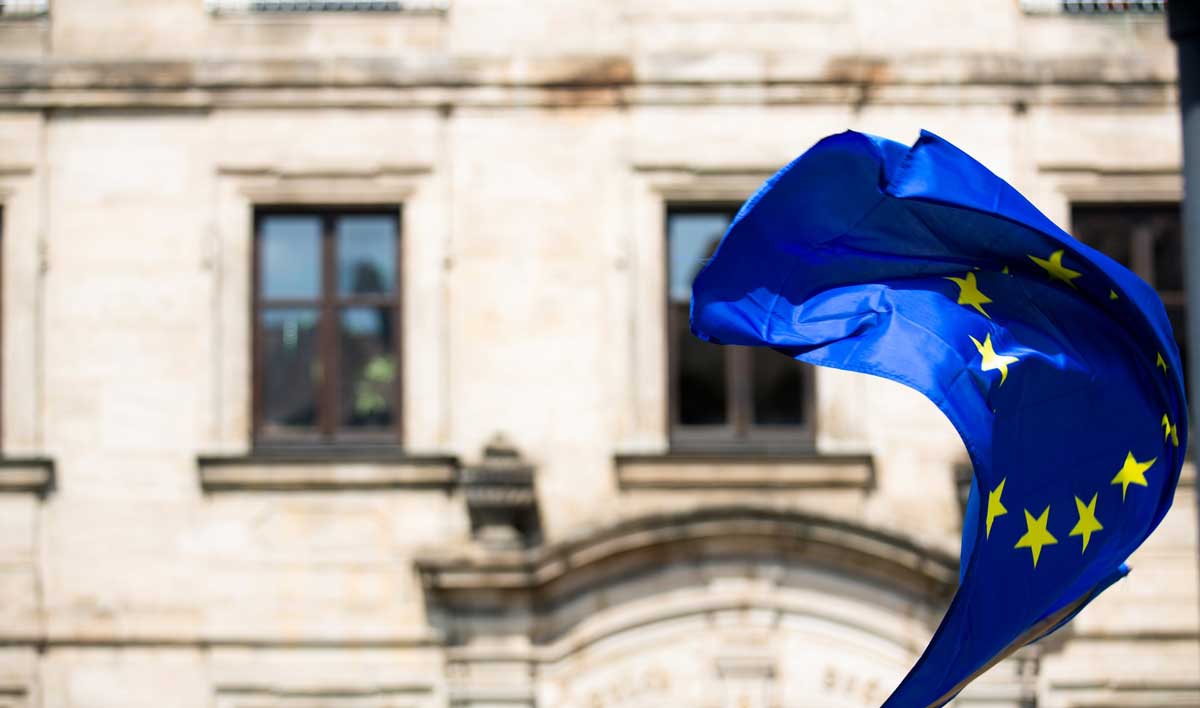 Thirty-eight Council of Europe member states have committed to a "Dublin Declaration" outlining a series of steps to promote gender equality in order to help prevent domestic, sexual and gender-based violence.
The declaration was adopted by Albania, Andorra, Armenia, Austria, Belgium, Bosnia and Herzegovina, Croatia, Cyprus, Denmark, Estonia, Finland, France, Georgia, Germany, Greece, Iceland, Ireland, Italy, Latvia, Liechtenstein, Lithuania, Luxembourg, Malta, Republic of Moldova, Monaco, Montenegro, the Netherlands, North Macedonia, Norway, Portugal, Romania, San Marino, Serbia, Slovenia, Spain, Sweden, Ukraine and the United Kingdom following a two-day conference of justice ministers organised by Ireland's Presidency of the Council of Europe.
Inspired by the Council of Europe's Istanbul Convention on violence against women, and expert findings on the implementation of the convention so far, states backing the declaration committed to:
actively promoting, at the highest level, an institutional and political culture which rejects gender-based discrimination and violence, sexism, gender stereotypes and gendered power dynamics in the public and private sector
ensuring that strategies aimed at preventing and combating violence against women also address the specific role of men and boys in preventing violence against women
systematically including awareness-raising campaigns as an integral and fully funded part of long-term action plans on violence against women
taking measures to include in the official curriculum, of all levels of education, teaching material on issues such as the principle of equality between women and men, non-stereotyped gender roles, mutual respect, non-violent conflict resolution in interpersonal relationships, gender-based violence against women and the right to personal integrity
providing guidelines for educational material in this area and the training of educational professionals, as well as the creation of knowledge platforms to share best practices
encouraging initial and in-service training of all relevant professionals, including within the criminal justice system
taking all possible measures to ensure that episodes of violence are taken into consideration by courts when deciding upon custody and visitation rights
increasing the provision of perpetrator programmes for domestic violence and for sexual violence operating on the standards and principles set out in the Istanbul Convention
asking the Council of Europe to carry out a comparative study in member states on the existing models and approaches taken to perpetrator programmes and their results
inviting states that have not yet done so to sign and ratify the Istanbul Convention and reinforce efforts to implement existing international legal standards in the area of gender equality and violence against women
To date, 37 Council of Europe member states have ratified the Istanbul Convention, enabling its entry into force in those countries. Armenia, Bulgaria, the Czech Republic, Hungary, Latvia, Lithuania the Slovak Republic – and the European Union as a whole – have signed, but not yet ratified, the convention. Azerbaijan has not yet signed the convention and Türkiye denounced it in March 2021.
FAO: Join forces to prevent 'food availability crisis'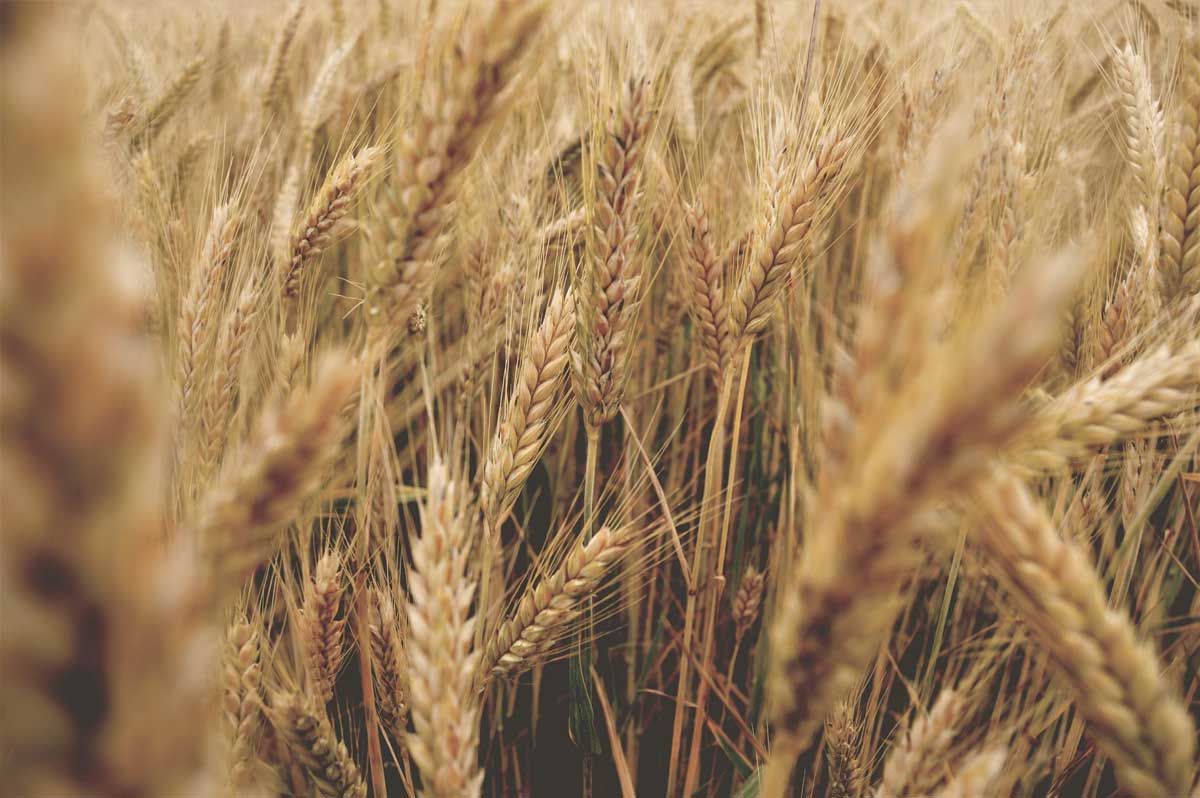 As the war in Ukraine stokes a crisis for countries who are struggling just to access the food their populations want and need, the international community needs to ensure that doesn't spill over into a "food availability crisis", the head of the UN Food and Agriculture Organization (FAO) said on Wednesday.
FAO Director-General QU Dongyu told a meeting of agriculture ministers from the G20 industrialized nations in Bali, that with access to Ukrainian grain, cooking oils and other vital foodstuffs for the most vulnerable countries restricted by seven months of conflict, "we must must increase the resilience of global agrifood systems."
Grain Initiative, 'an important step'
He lauded the UN-brokered Black Sea Grain Initiative as "an important step forward", and it has now freed-up more than five million metric tonnes of food, with well over a quarter of shipments going directly to lower income countries.
"But still it needs to be complemented to improve the food access of most vulnerable countries", he said.
Overall, wholesale food prices have been heading down for five months now, but consumer food prices and inflation are soaring, "with devastating implications for global food security and nutrition."
And beyond the crisis sparked by conflict, an increase in extreme weather is also fuelling to crop destruction and failure worldwide.
"While we witnessed improvements in the forecasts for wheat and soybean markets, the outlook is less positive for maize and rice, and fertilizer markets remain supply-constrained and volatile…Much needs to be done to ensure that all people can afford safe and nutritious food in sufficient quantities to meet their dietary needs and preferences and have a healthy life."
Recipe for resilience
Mr QU said key steps must be taken, to boost resilience for now, and in the future:
• Improve early warning and early action systems.
• Increase productivity sustainably.
• Accelerate trade; and find innovative solutions to tackle inorganic fertilizer supply constraints.
In the medium-term, he told ministers it was crucial to boost innovation, invest in infrastructure to reduce inequality, reduce food loss and waste, and in the short-term, improve food access.
"For that FAO proposed the Food Import Financing Facility – which I am happy the IMF has now taken over and it is calling it the 'food shock window' within the IMF emergency lending instruments".
Support for low-income nations
The idea of the financing facility is to provide funds for 62 lower-income food importing nations that are home to around 1.8 billion people, in order to meet their most urgent needs.
He said it was important to accelerate exports from Ukraine and Russia via the Black Sea Grain Initiative; and "increase fertilizer availability through the comfort letters issues by United States and the new guidelines issued by the European Commission".
Conflicts, slowdowns and downturns, because of COVID-19, and the climate crisis, he told ministers, "are the major drivers of our crises today and tomorrow."
"It is important that all nations join in the dividends of peace and stability, so that we all commit to peace. Without peace we will not achieve Zero Hunger and the Sustainable Development Goals (SDGs)."
Hurricanes and cyclones bring misery to millions, as Ian makes landfall in the U.S.
Hurricane Ian caused devastation across western Cuba and increased its strength and size as it made landfall mid-afternoon local time on Wednesday, in the United States; meanwhile Typhoon Noru underwent an "explosive" intensification before it hit the Philippines, the UN Meteorological agency, WMO, has said.The two tropical cyclones came quick on the heels of Hurricane Fiona, which caused deadly flooding in the Caribbean and was the strongest storm on record to hit Canada. Typhoon Nanmadol, prompted the evacuation of nine million people in Japan.
Fingerprints of climate change
The World Meteorological Organization has reminded that climate change is expected to increase the proportion of major tropical cyclones worldwide, and to increase the heavy rainfall associated with these events.
Meanwhile, sea level rise and coastal development are also worsening the impact of coastal flooding.
"The human and socio-economic impacts of these cyclones will be felt for years," warned Cyrille Honoré, WMO Director of Disaster Risk Reduction and Public Services branch.
Hurricane Ian
Hurricane Ian slammed into Cuba on 27 September as a Category 3 storm, with sustained winds of 205km/h and even stronger gusts leading to flash flooding and mudslides.
It is estimated that more than three million people have been affected, the UN Resident Coordinator's Office informed.
According to WMO, Cuban President Miguel Díaz Canel said that the damage caused by Ian will likely be significant, though only preliminary assessments have been carried out.
There were no immediate reports of casualties. But there was severe damage to infrastructure, housing, agriculture, and telecommunications, with power reportedly lost to the entire country. Pinar del Río, the hardest hit province, is home to 75 per cent of the country's tobacco production – a key export for Cuba – and about 40 per cent of the nation's bean production.
Florida on high alert
Ian is intensifying rapidly and is now a very strong category 4 hurricane (maximum sustained winds near 155 mph (250 km/h) with higher gusts). It is expected to maintain this intensity.
Ian is the first hurricane to make landfall in mainland United States this season.
The US national weather service warned of catastrophic wind damage near the core of Ian when it moves onshore and of life-threatening storm surge and catastrophic flooding.
The combination of storm surge and the tide will cause normally dry areas near the coast to be flooded by rising waters moving inland from the shoreline, according to expert forecasts. The water could reach up to 12 to 16 feet (3.5 to 4.8 meters) in the worst affected areas.
Heavy rainfall will spread across central and northern Florida through Thursday as it is forecasted to slow its forward motion. Ian is forecast to reach portions of the US Southeast later this week and this weekend (1-2 October).
Catastrophic flooding is expected across portions of central Florida with considerable flooding in, northern Florida, south-eastern Georgia and coastal South Carolina.
"Ian poses an exceptional threat because of its size, its strength and its landfall in a heavily populated, low-lying area", WMO has warned.
Typhoon Noru
Meanwhile, in the eastern hemisphere, Typhoon Noru, known in the Philippines as Karding, hit the northeastern part of the Philippines on 25 September as a "super typhoon" with sustained winds of 195 km/h (121 mph) before tracking across the main island of Luzon on 25 September.
More than two million people live in the worst affected areas, according to a disaster analysis, and nearly 430,000 people were directly impacted. Despite the relatively short space of time for mobilization, thousands of people were successfully evacuated, limiting loss of life.
From 26-27 September, typhoon Noru made its way towards Viet Nam, and intensified once again.
The importance of early warnings
WMO underscored that accurate early warnings and coordinated early action are proving key to limiting casualties during extreme weather events such as Hurricane Ian, Fiona and Thyphoon Noru.
"It is more important than ever that we scale up action on early warning systems to build resilience to current and future climate risks in vulnerable communities," said WMO Secretary-General Prof. Petteri Taalas.