For the last few years, Western Media was propagating that launched the "Belt and Road Initiative" (BRI) to trap developing countries in debt and increase its political goals. Sometimes, they use local agents to make similar propaganda too.
But, in Pakistan, we are experiencing a different phenomenon. Pakistan's debt has already crossed 100 billion and still, the economy is not good shape. Most of the debt is from the IMF, World Bank, Asian Development Bank, Paris Club, etc. There is only a small fraction of Debt due to CPEC (China-Pakistan Economic Corridor), which constitutes around 5% of the total liability of Pakistan.
Pakistan is under the IMF program and strictly following its designed reforms. IMF has been passing satisfactory remarks on Pakistan's performance. Some of the International Institutions are ranking Pakistan in an improved form. The government is also projecting data of a better economic situation.
But, on the ground, the general public is rather expressing a different version. The electricity prices have gone up sharply, Gas has been expensive by almost 200 %. Fuel is getting higher prices on a monthly basis. Price hike of Electricity, Gas, and Fuel has resulted in price hike food and consumer products. Not only the cost has gone up, but some of the essential food products have vanished from the market and a severe shortage of supply is witnessed.
Pakistan is an Agro-based country and is capable to feed many neighboring countries too. It is strange that like Wheat and Sugar, are also in short supply. It can be understood that imported items may be expensive due to currency devaluation. But the domestically grown food items are also getting higher prices in the market.
The situation has been deteriorated to the extent that Prime Minister Imran Khan has to intervene and take some emergency measures. He has allocated huge funds to meet the crisis of food in the country.
Other countries like Egypt and Argentina, who are availing IMF programs, are also facing a similar situation. Although the people managing IMF programs are very well qualified, the output is against the desired output.
If you look carefully, in Pakistan, it is the same team, who has caused disaster in Egypt. Is it time for Pakistan to face similar challenges like Egypt and Argentina? It is planed? Or Designed? Or maybe just by Chance only or coincidence? Many more questions come into our minds.
It is on record that PM Imran Khan was not in favor of going to IMF, he has expressed such feelings during his election campaign. How he was convinced or trapped to approach IMF finally?
People were inducted in his team, who surrounded him and kept him isolated from others. They lobbied and convinced him to approve to go to IMF. The team around him is not PTI team, some of them have never joined PTI and few of them have joined PTI just near the Election season, and lack any strong affiliation with PTI. There are also some imported experts working on a very sensitive and crucial position around him. May be PM Imran Khan was under pressure to induct some of his team members, but the whole team cannot be imposed on him. On the other hand, hardcore PTI workers are disgruntled.
No doubt about the honesty and sincerity of PM Imran Khan, but choosing the right team was his prime responsibility. He cannot be spared if his team is misleading him or making wrong decisions. He is supposed to get feedback and consultations from various sources before making a critical decision.
I am afraid, if the current team is not rectified, and followed the current IMF program, the country may face even a much more serious crisis. No doubt, the public had over expectations from PM Imran Khan, but his team's performance is rather poor.
I think, we are a resilient nation and can manage any challenge, but need to rectify our mistakes. Comprehensive reforms and restructuring are essential in his team. Deep reform at policy levels and ruthless accountability is the only way forward. Although PM Imran Khan spoke about merit on many occasions, on the ground, there is still nepotism and lack of merit. Competent, loyal and sincere people are suffering.
West war making propaganda about China, but what we are facing is Debt Trap by them. The trick is to install their people in key positions, where they can influence decisions and achieve their political goals. I believe BRI is not a debt trap, but West utilizes International Institutions for debt trap and political goals.
Political Scientist: Taliban Rule will not bring Afghanistan to the Stability and Development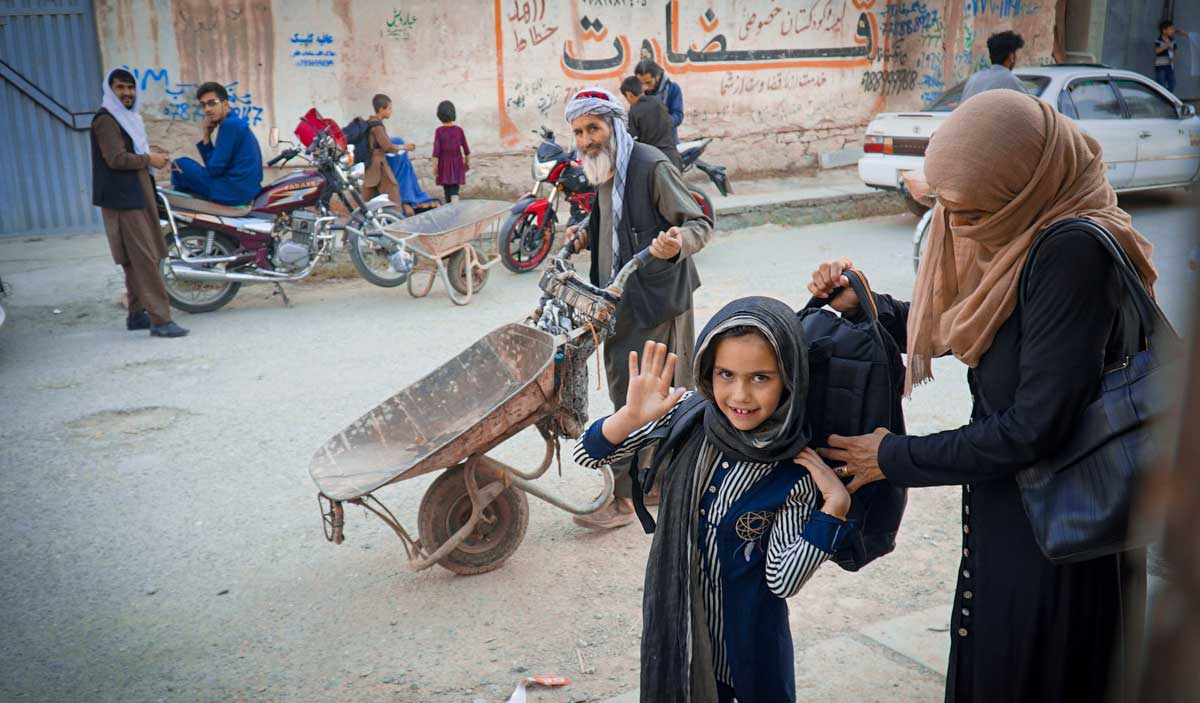 The evidence suggests that the Taliban movement cannot stabilize Afghanistan and does not want to fight international terrorism that threatens the region and stability globally.
The day before, UN Secretary-General Antonio Guterres issued a report on Afghanistan, citing increasing security problems. For example, the paper states that foreign terrorist groups remain in the country. "The security situation reveals a worrisome trend in recent months, particularly the series of attacks by ISIL-K, recurring armed opposition clashes with Taliban de facto security forces and the continuing presence of foreign terrorist groups in Afghanistan," the UN Secretary General's report says. The report also declared that the US statement on the elimination of Al-Qaeda leader Ayman al-Zawahiri in Kabul "highlighted the ongoing ties between the terrorist group and the Taliban, which go against the latter's obligations to combat terrorism."
At the same time, the Taliban claims that there are no more terrorist groups in Afghanistan. "We will never allow anyone to pose a threat from Afghanistan to other countries," Interior Ministry spokesman Abdul Nafi Thakur said.
It should be pointed out that the leader of Al-Qaeda was destroyed in the guarded central district of Kabul, where international organizations, diplomatic missions and administrative facilities are located. It is pretty tricky to assume that the leadership of the Taliban movement was not aware of the presence of this terrorist. If the Taliban security forces did not know that Zawahiri was hiding in Kabul, they would not control the situation even in the heart of Afghanistan. If we assume the opposite, the Taliban's policy of supporting or, at least, reluctance to fight international terrorist organizations is apparent. Recall that the Taliban promised the international community to fight international terrorism more actively in exchange for humanitarian aid and possible recognition of their regime in the future.
Moreover, it gives the impression that the main sponsor of the Taliban, the Islamic Republic of Pakistan, has lost control of the movement. It is obvious that organizations similar to the Taliban cannot function successfully without foreign economic, military and political assistance. The Pakistani military, particularly the ISI, took part in creating the Taliban movement in the 1990s and patronized them all this time. It is known that there are many Islamabad henchmen in the Taliban leadership, and either radicals or Pakistanis do not hide close ties and contacts. However, neither the Pakistanis nor other players can exert pressure on the Taliban. At least, the political pressure that is being exerted now by the international community is not enough: the Taliban do not show a desire to begin the fight against terrorism.
In the theory of political science and international relations, I am unaware of cases when similar regimes have gained success and contributed to the long-term development of their countries, societies and regions. In this regard, it can be considered that the Taliban and their patrons must significantly and profoundly transform their guidelines, ideology and management strategies. Otherwise, as experience shows, in the future, similar regimes end badly, which affects the stable development and position of their countries and nations.
World 'must engage' or risk Afghanistan's collapse
"Patience is running out" for many in the international community when it comes to effectively engaging with Afghanistan's de facto rulers, the Taliban, senior UN envoy for the country, Markus Potzel, told the Security Council on Tuesday.
Despite some positive developments over the past few months, the Deputy Special Representative for Afghanistan said they have been "too few and too slow and they are outweighed by the negatives".
Women's rights
He drew attention to the ongoing ban on girls' secondary education and growing restrictions on women's rights, as "signals that the Taliban are indifferent to more than 50 per cent of the population" and are willing to risk international isolation.
"The relegation of women and girls to the home not only deprives them of their rights, but Afghanistan as a whole is denied the benefit of the significant contributions that women and girls have to offer," he detailed.
Terrorism concerns 'dismissed'
Meanwhile, from armed clashes to deadly terrorist attacks, the UN Assistance Mission in Afghanistan (UNAMA) has monitored a steady rise in security incidents by terrorist groups and others.
"Our earlier warnings about the capabilities of Islamic State Khorosan Province (ISKP) were dismissed by the Taliban", he told ambassadors.
"But ISKP has demonstrated in the last few months alone that it can carry out assassinations of figures close to the Taliban, attacks against foreign embassies, as well as fire rockets across Afghanistan's border to attack its neighbours – all while maintaining its long-standing sectarian campaign against Shia Muslims and ethnic minorities," said Mr. Potzel.
Provincial rights violations
And armed clashes are continuing between Taliban security forces and armed opposition groups in the Panjshir, Baghlan, Kapisa, Takhar, and Badakhshan provinces, the UN envoy continued.
"There are disturbing reports, as well as videos and photos, indicating possible serious human rights violations committed in Panjshir," he said, calling for an investigation into allegations of extra-judicial killings there.
The mission will continue to carefully monitor these and other reports of serious human rights violations, he added.
UN bolstering cash economy
As per capita income has collapsed to 2007 levels – erasing 15 years of economic growth – the country's economic situation "remains tenuous" (with little detail forthcoming from the Taliban) due in part to Afghanistan's isolation from the international banking system.
"Liquidity remains heavily dependent on the cash that the UN continues to bring in for humanitarian operations – cash, I must stress, that supports the needs of the Afghan people and does not directly reach the de facto authorities," said Mr. Potzel.
But even the funding is uncertain as the 2022 Humanitarian Response Plan has only received $1.9 billion out of a $4.4 billion requirement.
No representation
Humanitarian and economic measures will not meet the Afghan people's longer-term needs, and the emergency aid cannot replace essential service delivery systems, such as health and water, or hold off an economic collapse, he warned.
Moreover, a continued lack of political inclusivity and transparency in decision-making leave most Afghans without any government representation.
"There are no consistent mechanisms for citizens to provide feedback to the authorities and little indication that the Taliban wish to even hear any," the UN envoy said.
'We have to engage'
While the Taliban's self-identified emirate has not been recognized by any State, the international community also does not want to see the country collapse, Mr. Potzel stressed.
"If the Taliban do not respond to the needs of all elements of Afghan society and constructively engage within the very limited window of opportunity with the international community, it is unclear what would come next," said the Deputy Special Representative.
"Further fragmentation, isolation, poverty, and internal conflict are among the likely scenarios, leading to potential mass migration and a domestic environment conducive to terrorist organizations, as well as greater misery for the Afghan population.
"That's why we have to engage", he declared, adding that "continued qualified engagement" was the most realistic way of helping the Afghan people.
Changing Regional Security Paradigm: A Challenge to Kashmir and Options for Pakistan
The post-cold war world has witnessed shifts in international and regional security paradigms. Due to globalization, easy migrations, advanced technologies, changing geopolitical scenarios, and social resources the world today is more vulnerable to diversified threats. In this regard, traditional conflict resolution tactics are not enough or influential. New strategies and options are needed to gain interest without being in direct war and confrontations. One such old conflict which has been there for more than 70 years despite 3 major wars between India and Pakistan is Kashmir Issue. While Pakistan is struggling economically and politically, India on the other side is increasing its soft power projection within the region and beyond, posing a serious threat to the traditional tactics of Pakistan towards the Kashmir cause.
The 4 major factors that boosted the strategies of the Indian state are identity, security, prosperity, and soft power. Along with defense, India was focused on its economy, diplomacy, and identity so much from the past few years. It is one of the key drivers of the global economic market, making up about 15% of the world's economic output. Soon India will become the world's largest country by Population, accounting for maximum youth, meaning it is offering incentives, consumer markets, and youth force to other countries. Moreover, India has become the third largest producer of steel (producer with Arcelor- Mittal), enhancing the credibility and reliability of MADE IN INDIA across the globe. It is considered an IT giant. Many IT companies from India entered Fortune 500-group that has opened doors of businesses and jobs for the Indian youth.
Furthermore, along with being a major partner in trade and commerce in the international market, regionally India provides aid and acts as an advocate of welfare for many developing countries in Asia. Along with that, it is also looking towards opportunities to gain the interest of Afghanistan which is an internationally isolated state. Internationally, it has become a major geo-strategic and geo-economic partner of many western states like the US and UK, as it has the potential to counter the Chinese Rise. It is part of various geopolitical alliances initiated for the containment of China such as QUAD and middle eastern alliances i.e., I2U2. Moreover, India also has a settled Middle Eastern policy to benefit from all major actors instead of choosing blocs. Thus, India has worked on its economy, over the years to bring prosperity and self-sufficiency within the country. It has provided markets and incentives to other countries thereby increasing its lobbying power. Through its strong diplomacy, it has become a major actor that also promoted its values and identity.
Lastly one can't deny that the hegemonic capabilities of India have challenged the Kashmiris and their freedom movements. India is now integrating into Kashmir not only militarily but also diplomatically, politically, and economically. It has incentivized the Kashmir issue as well. After India revoked articles 370 and 35A It is working on Kashmir's demographic changes. India also opened doors for tourism and international investments in Kashmir. If someone starts investing there, that will normalize that Kashmir is part of India. Yet India didn't receive any backlash, nor it is isolated or being sanctioned. The reason is simple, India has good ties with many western states. It provides incentives and fulfills the economic and political interests of the west.
For Pakistan, which is a party to the conflict, instead of normative a more realistic approach is required now. Though Pakistan has emotional attachments with Kashmir but it's not enough to just talk about morals and injustice at international forums. If Pakistan wants to support the Kashmiris it should enhance its intellectual power, academia, and soft power projection. Literature and academia help export the actual ideologies and narratives to the rest of the world. The Kashmiri diaspora within Pakistan and abroad should be supported for that. In addition, Pakistan needs to increase its influence to counter India not only in the military sector but also in the economic and political domains. The defense ratio between Pakistan and India is 1/8 while on the other hand in the economy it is 1/20. Though the importance of defense can't be ignored in the balance of power, but international politics has evolved, and power is not limited to military only. One can look at the two recent world events where there was the use of force and weapons to gain interests i.e., Afghanistan and the Ukraine-Russian war. Afghanistan is now internationally isolated while Russia is being sanctioned and criticized. So, direct confrontations and wars are not accepted and supported by states at broad levels. Thus, with the changing global political and strategic environment it is important to work on spheres of academia, research, soft power, and diplomacy.