For the last few years, Western Media was propagating that launched the "Belt and Road Initiative" (BRI) to trap developing countries in debt and increase its political goals. Sometimes, they use local agents to make similar propaganda too.
But, in Pakistan, we are experiencing a different phenomenon. Pakistan's debt has already crossed 100 billion and still, the economy is not good shape. Most of the debt is from the IMF, World Bank, Asian Development Bank, Paris Club, etc. There is only a small fraction of Debt due to CPEC (China-Pakistan Economic Corridor), which constitutes around 5% of the total liability of Pakistan.
Pakistan is under the IMF program and strictly following its designed reforms. IMF has been passing satisfactory remarks on Pakistan's performance. Some of the International Institutions are ranking Pakistan in an improved form. The government is also projecting data of a better economic situation.
But, on the ground, the general public is rather expressing a different version. The electricity prices have gone up sharply, Gas has been expensive by almost 200 %. Fuel is getting higher prices on a monthly basis. Price hike of Electricity, Gas, and Fuel has resulted in price hike food and consumer products. Not only the cost has gone up, but some of the essential food products have vanished from the market and a severe shortage of supply is witnessed.
Pakistan is an Agro-based country and is capable to feed many neighboring countries too. It is strange that like Wheat and Sugar, are also in short supply. It can be understood that imported items may be expensive due to currency devaluation. But the domestically grown food items are also getting higher prices in the market.
The situation has been deteriorated to the extent that Prime Minister Imran Khan has to intervene and take some emergency measures. He has allocated huge funds to meet the crisis of food in the country.
Other countries like Egypt and Argentina, who are availing IMF programs, are also facing a similar situation. Although the people managing IMF programs are very well qualified, the output is against the desired output.
If you look carefully, in Pakistan, it is the same team, who has caused disaster in Egypt. Is it time for Pakistan to face similar challenges like Egypt and Argentina? It is planed? Or Designed? Or maybe just by Chance only or coincidence? Many more questions come into our minds.
It is on record that PM Imran Khan was not in favor of going to IMF, he has expressed such feelings during his election campaign. How he was convinced or trapped to approach IMF finally?
People were inducted in his team, who surrounded him and kept him isolated from others. They lobbied and convinced him to approve to go to IMF. The team around him is not PTI team, some of them have never joined PTI and few of them have joined PTI just near the Election season, and lack any strong affiliation with PTI. There are also some imported experts working on a very sensitive and crucial position around him. May be PM Imran Khan was under pressure to induct some of his team members, but the whole team cannot be imposed on him. On the other hand, hardcore PTI workers are disgruntled.
No doubt about the honesty and sincerity of PM Imran Khan, but choosing the right team was his prime responsibility. He cannot be spared if his team is misleading him or making wrong decisions. He is supposed to get feedback and consultations from various sources before making a critical decision.
I am afraid, if the current team is not rectified, and followed the current IMF program, the country may face even a much more serious crisis. No doubt, the public had over expectations from PM Imran Khan, but his team's performance is rather poor.
I think, we are a resilient nation and can manage any challenge, but need to rectify our mistakes. Comprehensive reforms and restructuring are essential in his team. Deep reform at policy levels and ruthless accountability is the only way forward. Although PM Imran Khan spoke about merit on many occasions, on the ground, there is still nepotism and lack of merit. Competent, loyal and sincere people are suffering.
West war making propaganda about China, but what we are facing is Debt Trap by them. The trick is to install their people in key positions, where they can influence decisions and achieve their political goals. I believe BRI is not a debt trap, but West utilizes International Institutions for debt trap and political goals.
Hambantota: The Growing Nightmare For India
Authors: G Nitin &Juhi*
China's inroads in the Indian Ocean Region has alarmed India. Particularly since the controversial Hambantota Port in Sri Lanka was given on a 99 year old. Should India watch the fate unfold or take decisive action to protect its vital trade and security interests?
***
The new global order has seen the rise of a new form of diplomacy – Debt Trap Diplomacy – a practice of funding expensive projects in the host country to a point of pushing the host country into debt, to gain political or economic concessions. China has been practicing this under the Belt and Road Initiative or One Belt One Road strategy, and many countries have effectively plunged themselves into massive amounts of debt. Of the many countries that have faced the brunt of asking Chinese for loans has been Sri Lanka. From the perspective of its larger neighbour, India, this is a worrisome proposition. India has vital stakes in the region, spanning trade, energy and security interests and Chinese presence has heightened tensions. Sri Lanka's gravitation towards China in recent years has further fueled New Delhi's anxieties.
India has had deep seated ties with Sri Lanka, formerly Ceylon. After the ethnic war broke out between the majority Sinhalese and the minority Tamils on the island state, India offered help owing to two factors – firstly it was impelled by its domestic concerns of Tamil Separatists reigniting their campaign; secondly it wanted to prevent other large powers from exploiting the power vacuum. After Rajiv Gandhi's assassination by the LTTE suicide bomber in 1991, although India was forced to keep a hands off policy, it wasn't entirely in India's interests to stay away from the civil war. Meanwhile China was strengthening its relations with Sri Lanka while it opened up defence company NORINCO in Sri Lanka to provide arms to the Sri Lankan Army. By the final stages of the war, while India was forced on moral and political grounds to cut off the supply of offensive weapons, the Chinese happily provided Sri Lankans with the desired weaponry and later on support in the international fora over human rights violations and war crimes. Mahinda Rajapaksa, the then President had an obvious reason to tilt towards China, that further helped him strengthen his base in the country. The massive economic costs that Sri Lanka incurred during the civil war pushed Rajpaksa to find International partners to develop Sri Lanka's most important economic assets, it's ports. While Rajapaksa clearly had an option of developing its existing ports – Colombo and Trincomalee, he chose to develop an economically wasteful port to bolster his support in his home constituency by developing Hambantota Port.
While India refused to invest in an economic dud, the Chinese stepped in to finance a port that was predicted to handle a minuscule amount of the marine traffic compared to Colombo Port. Upon realising their inability to pay the debt, the Sri Lankan government, as a consequence of scant marine traffic, had to give the port on a 99 year old lease to Chinese State owned company in 2017.
Scholars have underscored this policy of developing Chinese projects as aimed at encirclement of India, spanning Xiamen in the north, connecting Gwadar port under the ambitious China Pakistan Economic Corridor (CPEC) in Pakistan, Kerung – Kathmandu on the north-east front, China Myanmar Economic Corridor (CMEC) and rail and road bridges in Bangladesh in the east, and Hambantota in Sri Lanka in the south. While some emphasise that China is ramping its efforts to safeguard its vital economic interests that lay in the vital sea lanes of communications (SLOCs), China has evidently ratcheted up its military foothold in the region that has been the domain of its South Asian rival, India, thereby posing a threat to India's economic and security concerns.
For China, securing its trading interests via naval dominance in strategic points across the Indian ocean is imperative. This has been dubbed by some analysts as "string of pearls." Its Achilles' heel, the Malacca Strait, through which over 80 per cent of its oil imports are transported, remains prone to piracy and terrorism. Having Hambantota in its ambit is a tactic of guarding its interests in the region. Hambantota's strategic position, that lies at the crossroads of trade channels across the Indian Ocean makes it an important 'pearl' in Beijing's long term interest. China's domestic concerns for strengthening its economy aside, its hawkish ambitions signal a doom for India's interests in the region, as China gears to encircle India with its military might in the region.
First implication is that with the development of such projects, that are solely handled and undertaken by Chinese (state owned) companies and workmen, there is a growing fear of colonialism of sorts. Scholars have identified this pattern with European Colonialism where an outside power increased its strength over a sovereign. This can be problematic in the eyes of International law. Although Colombo may try its best to classify this deal as an opportunity for increasing job prospects for the natives, there is no way jobs can be created when Chinese labour will be the sole workmen on these projects.
Second concern is regarding the growing Chinese naval presence in the region. Chinese People's Liberation Army Navy (PLAN) has been docking its ships along major sea routes in the Indian Ocean Region (IOR), fomenting suspicion. For India, the IOR holds significant value, as vast pipelines and trade networks take place in the region that are a catalyst in India's domestic growth. The Sri Lankan government has reaffirmed that the Chinese presence in the port city is purely commercial, however Chinese have dismissed this account stating the military presence was also a part of the agreement. Given Chinese presence at pivotal points across the region, China gains easy access to India's security apparatus and intelligence collection and in case of a crisis, India remains engulfed from all sides. The recent incident at Galwan Valley has exemplified India's concerns in the border regions, as Beijing shows reluctance in resolving the border dispute through dialogue.
Gotabaya Rajapaksa's government in 2019 decided to reevaluate the 99 year lease, however Rajapaksa's affinity with the Chinese would imply glossing over the issue for other gains. India is exercising restraint in not antagonising Sri Lanka in a bid to keep it from drifting towards the Chinese. At best, India generously disburses funds and loans, and engages in developmental projects in order to remain in Colombo's best books. Post war reconstruction in Sri Lanka was a courtesy of India's Humanitarian and Recovery Projects amounting to US$112 millon. India took up a Housing Project worth US$270 million and provided Line of Credit for important infrastructure projects such as the Southern Railway Corridor from Colombo to Matara, Pillai-Jaffna railway track, 500MW Coal-Based Power Plant in Sampur. Hambantota's strategic position in the Indian Ocean Region, which makes it an important node in maritime trade and surveillance, coupled with Sri Lanka's proximity to the Indian peninsula is enough reason for India to fear Chinese presence on the Island State. It won't be surprising to see a repeat of the 2014 incident of Chinese Submarine docking on Colombo port, this time, however, on a much bigger scale.
Indian Ocean Region metamorphosed from a relatively peaceful region to a hotly contested region with India and China vying for greater influence. For a region that contains 36 littoral and 14 adjacent states; having a vast oil trade and abundant natural resources, establishing greater control is of paramount importance to India. With a burgeoning population and greater influence in global trade, India's vital economic and security interest lay in the Indian Ocean Region. With Hambantota being at the crossroads of this marine traffic, it occupies a significant position and thus raises India's security concerns.
In the aftermath of the Galwan Valley clash, keeping the Chinese away from India's backyard has become a priority. Consequently, India has been rapidly enhancing its naval assets and bolstering alliances with regional allies such as Vietnam and Japan. Additionally, the revival of the Quad is perceived as another positive sign in bolstering the anti-China collation in the region. Notwithstanding progress on these fronts, being in Colombo's good books remains a priority. Any fallout with Colombo will result in pushing the country deeper into China's orbit. For Sri Lanka which had been devastated by civil war, reconstruction is of prime importance and this is a suitable opportunity for India to gain a foothold in the region. The most affected regions in the country have been the erstwhile stronghold of LTTE in the north that remains one of the most underdeveloped regions. India's significant influence among the Tamils in the North can be used to its advantage in securing infrastructure projects in the region.
At the same time, India must make its no-nonsense attitude towards Colombo clear that it has had a history of crossing lines with India. New Delhi will have to convey to Colombo that the relationship and the mutual trust between the two countries should not be violated by either side. While it is of essence that India be accommodating towards Sri Lanka, history cautions New Delhi to be vigilant of Colombo's flirtations with Beijing.
*Juhi is a Final Year Law Student, pursuing LL.B. at Symbiosis Law School, Pune. The author can be reached out at juhijain341[at]gmail.com
Is an Anti-Government Narrative Safe in Pakistan?
Pakistan as a state has rarely projected a revered image to the world when it comes to a lasting democracy. The governments have been a bait for the respective leaders and the military counterparts to juice the nation even further; passing the baton from one term to another in a power game between civilian and totalitarian regimes. Not even a decade has gone by to look back at the spiral of power that once vacillated between Pakistan People's Party (PPP) and Pakistan Muslim League Nawaz (PML-N). The rise to power of Imran Khan, however, was unprecedented and was duly celebrated as a speck of a possible change in the already wrecked political arena of the county; a narrative that was convincingly chanted in the Pakistan Tehreek-e-Insaaf (PTI) slogans "Tabdeeli Aagai Hai". Yet, with over thirty-months under the premiership of Imran Khan, the only observable change is the acceleration in the destruction of the country, inside out.
There was no doubt throughout the tenacious campaign of Imran Khan that he has the most decadent character amongst his political rivals. Be it his triumphant feat captaining the World-Cup winning national cricket team in 1992 or his relentless efforts to build Shaukat Khanam, the first cancer hospital of Pakistan, from ground up. Even his valour and determination culminating into a 22-year struggle to wade through the reeking political scenario of the 90's and early 2000's to eventually accede to power in 2018 is a commemoration in itself. However, half way through his tenure, no concrete results have showcased since the elections declared him as the 22nd Prime Minister of Pakistan.
While many of his apparent failures are subject to his over-the-top promises to his supporters; promises he failed to even materialise on paper, his brash allegations over his political rivals and guising his pitfalls as a carry-forward of their incompetency shows how his government has let down even in performing the rudimentary tenets required to lead a country. As the inflation runs rampant; crossing over to projected double figures in the following quarters of the fiscal year, and as the GDP growth plummets into the negative territory, the ruling PTI lacks the basic decency of accepting their failures head-on but on the contrary, never miss to initiate the blame game over petty issues whilst the country verges economic crisis amidst the pandemic. Ironically, however, Imran Khan continues to direct Pakistan on the very routes he once criticised the preceding leaderships over for adopting. An apt example presents in the decision of negotiating with the IMF for economic relief or receiving a $6 Billion loan from UAE and Saudi Arabia respectively, the notions once denounced by PTI as acts of selling the country or rendering the country servile to western powers.
Even the totalitarian position is not spared subtly as the Khan-led regime continues to harness any and all individuals who dare to criticise the policies of the great Imran Khan; a sardonic reality that is continually shifting towards a serious note. The recent comment of Asia Director at Human Rights Watch, Brad Adams, sheds some light on the vengeful exercise of political writ: "Pakistan's continuing assault on political opponents and free expression puts the country on an increasingly dangerous course".
The government operates on an apparent strategy to incorporate the National Accountability Bureau (NAB), country's anti-corruption watchdog, under the pretence of its autonomous nature under the constitution, to prosecute and harass any and all holding an anti-government narrative. At first the rumours were wafted off as allegations over the austerity of the venerated PTI government. However, pilling reports of harassment of many famous journalists and human rights activists have surfaced, on the account of warrants of inquiry over inane matters; being held under interrogation for hours and even being threatened to tone down the criticism of state issued policies.
However, barring the criticism doesn't hide the fact that whilst the country continues to deal with economic turmoil, unhinged violence continues to prevail against the minorities. The Ahmadi community being on the target of the extremists for decades, the even sturdy Imran Khan bowed down to the radical demands of the extremists to relinquish Mr. Atif Mian, a globally renowned economist, from his advisory position by accepting his resignation without a hint of apology or regret. The laws of Blasphemy continue to pillage multiple lives each year yet the government, hailed into power on the account of 'change', worsened the conditions further. Not only has the government failed to repeal or even amend the preposterous law provisions, it has failed to even proceed with just trials of the accused whilst the assailants wander freely without conviction. The Khan-led government tends to take the narrative of being the self-proclaimed defenders of the human rights in IIOJK yet fails to protect the Hazara community at the helm of genocide for decades. Even when victims like Tahir Naseem are shot dead during a trial of a supposed blasphemy case and a cold-blooded gang raped is officially insinuated as the victim's fault for travelling late at night, it's astounding how the state even claims to be under the arching definition of a 'Islamic State' and even more insulting when it is compared to "Medina Ki Riasat".
The list goes endless but the festering reality of the country is as clear as it could be to a sane mind. Pakistan has made no progress on the economic front but has further deteriorated. Aspects of law and litigation are a rarity nowadays and free speech is a myth that once laced the breeze of an independent country. As to the ruling figure in Pakistan, the political image hinged on the "Famous cricketer and self-less philanthropist" has lasted long enough and the signs of weakness and decimation are showing. For the continually deteriorating nature of living of the country, it was well concluded in the 2021 Human Rights Watch Review, analysing Pakistan: "Threatening opposition leaders, activists and Journalists while trampling on the rights of the citizenry is a hallmark of an authoritarian rule, not a democracy".
Pakistan Needs to Learn from the Balochistan Havoc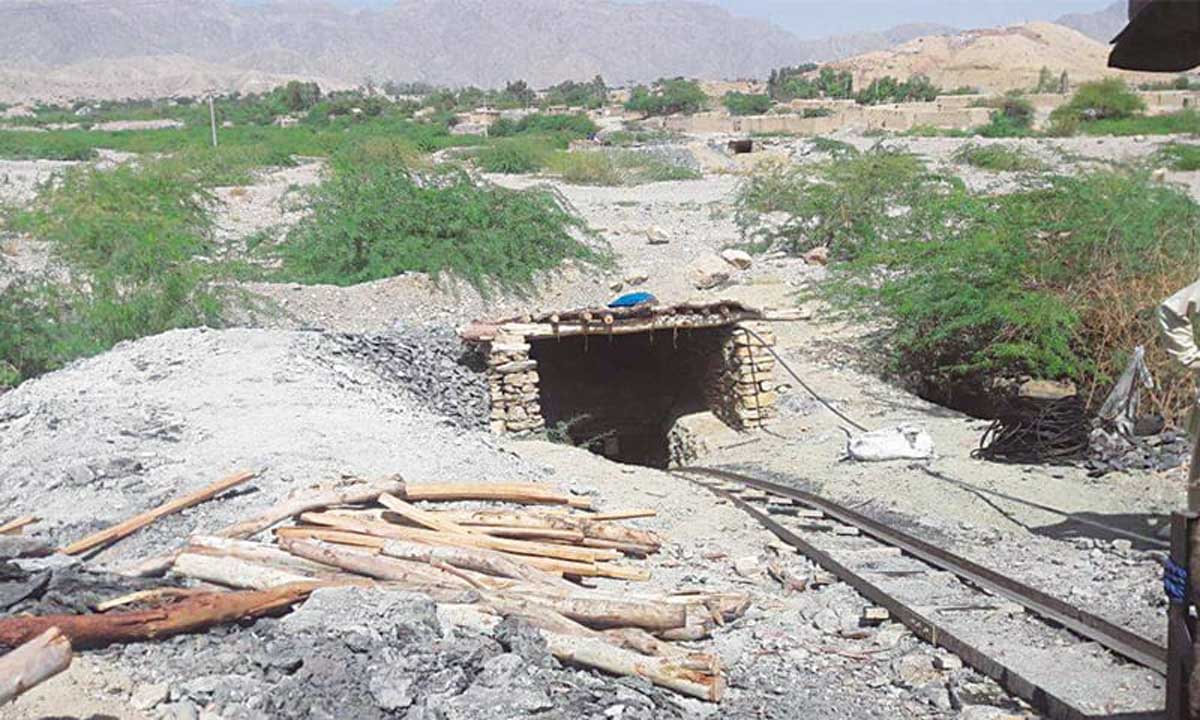 The brutal killing of ten coal miners in Mach (a town near to Quetta, Balochistan) has so much to offer to the elite class, policy makers and even their fellow citizens of Pakistan. The deceased were poor and hardworking labourers having no direct concern with the state and the terrorists still became prey of the menace of terrorism. They were sleeping peacefully after a tiring day of one of the most demanding, dangerous and underpaid job in a coal mine in Mach. They were not promoter of any specific ideology but working hard for the bread and butter of their families. They were not linked to any religious or political organization in and outside of the country. The only thing which can be related to them is that they were weak and belonged to Shiite Hazara community, a vulnerable minority in Pakistan.
Another point of notice is that the involved external hands changed their modus operandi this time. Instead of funding and fueling the separatist movements in Balcohistan to carry out such attacks, they have opted a completely different proscribed terrorist organization. Right now, Baloch separatists are unable to actively operate in the province as they are in tightened grip of Law Enforcement Agencies (LEAs) of Pakistan and are involved in terrorist activities in other provinces to maintain their presence in mainstream media locally and internationally. This scenario has compelled the external involvement in the province to adopt an alternative way. Islamic State, an extremist Sunni terrorist organization, is selected this time to carry out a terrorist attack in the largest but poorest province of Pakistan. External powers have the heinous ambitions to destabilize Pakistan internally through sectarian crisis since long and they are not successful up till now due to institutional stronghold by different stakeholders of LEAs and improved inter-departmental coordination. Pakistan has not only targeted the terrorist elements in the country but their root causes are also focused like extremism, sectarianism and separatism. After all the above, the state has to include vulnerable minorities into consideration as they become an easy target of non-state actors. As minorities attract huge media attention, locally and internationally, they help pursuing terrorists' agendas more effectively. This is also a concern related to human rights in any country.
The act of terrorism will benefit the masterminds behind the attack in two ways. First, it will help culminating Foreign Direct Investment (FDI) in the province by terrorizing local and foreign investors and by portraying negative image of the country on international fora. Development under the China Pakistan Economic Corridor (CPEC) project is not a comfy sign for the opponents of China and Pakistan. It will be imaging Pakistan a dangerous country and Balochistan an unsafe place for business and investment. Second, once again creating sectarian crisis in the province where Shiite Hazara community has always remained a prime target of proscribed sectarian/ terrorist organizations. The terrorists hit the most vulnerable part where the wounds are already deep. Hazara community is being attacked continuously by the Sunni extremists who are playing in the hands of external powers.
Pakistani state is doing everything possible to protect the Hazara community living mostly in Quetta and making around half of the population of Balochistan's largest and capital city. Mining in Pakistan remains sub-standard but such incidents are rare in the country. This makes us sure that the incident is not a simple terrorist activity but a sectarian motion where people belonging to a minority are targeted. What could have been done was to resolve the mourners' grievances within time. The mourners spent a whole week on the road protesting the brutal killing of their loved ones amid the most chilled month of the winter season. They were approached by the representatives of provincial and federal governments, but protestors wanted assurance from Prime Minister of Pakistan before burial of the dead bodies. The negotiating delegations accepted all their demands except the resignation of the provincial government where PM's political party is also in alliance. Later, on 6th January 2021, PM Imran Khan reassured the protestors via Twitter that culprits must be held accountable and requested them to bury the bodies. His assurance satisfied the grievers and they set off the protest.
There is a need of permanent and in place policy for the protection of the community. Pakistani state needs to work on creating inter-faith and intra-faith harmony in the country. The government must admit that confining an ethnicity within a barred city is not the solution of the issue. There is a need to take some concrete steps for a permanent resolution as Hazard community has the distinguished features which make them easily identifiable. They cannot limit themselves to a walled city. Furthermore, Hazara community of Afghanistan also comes across the border in search of livelihood which causes a threat to the national image.
Moreover, public needs to stand with the people of Hazara community in the time of havoc. During the present time, where social media plays a vital role, it is easy to support such cause. The government should focus on finding the permanent solution to the community's issues. LEAs of the province should leave no stone unturned with dedication and commitment by helping the families of the victims and overall Hazara community. The society needs to learn from the incident before it is too late. It is the time to stand with the bereaved families of the community or else be ready for the creation of more extremists.