Discussions on Sustainable Aviation Take Place in Abu Dhabi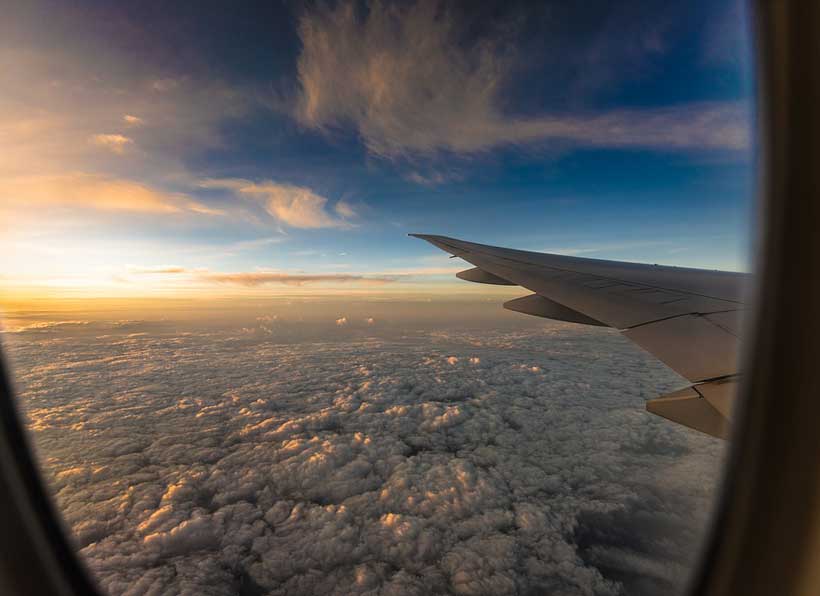 Between 2013 and 2018 the number of air travellers increased by 38 per cent, and the International Air Transport Authority (IATA) expects annual passenger numbers to double to 8.2 billion by 2037. While this growth could support up to 100 million jobs over the next 20 years, it will also increase aviation carbon emissions. Finding a solution to the aviation sector's emissions has become a global priority.
IIn 2009 the global aviation industry set a goal of carbon-neutral growth from 2020 onwards and aims to reduce net aviation carbon emissions by 50 per cent by 2050. However, it has been reported that global CO2 emissions from commercial flights are rising up to 70% faster than predicted. To tackle this challenge, the International Civil Aviation Organization (ICAO) is working to improve aircraft technology, enhance operations and reduce emissions through its Carbon Offsetting and Reduction Scheme for International Aviation, known as CORSIA, in which sustainable aviation fuels, like bio-based jet fuels, play a central role.
On 9 February, in the run-up to an annual meeting of ICAO's Fuel Task Group (FTG), IRENA at its headquarters hosted the FTG for a workshop on sustainable aviation fuels — to exchange views on future decarbonisation pathways of the sector and discuss possible further collaboration activities between ICAO and IRENA.
In her welcome remarks at the workshop, Maryam Al Balooshi of the UAE General Civil Aviation Authority (GCAA) stated that the United Arab Emirates hosting ICAO's annual meeting provides a good opportunity for enhancing regional awareness of the work of the ICAO's FTG and strengthening collaboration with IRENA.
IRENA analysis shows that while decarbonising the transport sector calls for the use of several alternative fuels, biojet fuels will be essential to decarbonising the aviation sector, which cannot be fully electrified. However, fossil fuels are still cheaper than sustainable aviation fuels today, so conversion technologies are needed to diversify the range of feedstocks and reduce costs.
A recent IRENA study on what holds advanced biofuels back found that regulatory uncertainty stands out as the most important impediment to investment in advanced biofuels. However, at the meeting, Toshimasa Masuyama of IRENA stressed that accelerating deployment of advanced biofuels is possible if enabling environments are created, saying that, "The industry has reached and even exceeded the annual investment necessary to achieve a low-carbon transport sector pathway through biofuels in the past." In addition to advanced biofuels, Seungwoo Kang of IRENA highlighted that e-fuels produced from renewable energy are critical to the decarbonisation of the aviation sector.
Speaking at the workshop, Jim Hileman, co-rapporteur of the ICAO's FTG emphasised two key elements to meeting the sustainability criteria of aviation fuels: that aviation fuels need to provide at least a 10% reduction in greenhouse gas emissions on a life cycle basis; and that feedstocks for those fuels must not be sourced from converted land with high carbon stock.
This workshop was part of collaborative work between IRENA and ICAO, and further collaboration will be explored to ramp up their efforts.
IEA support Luxembourg's ambitious energy transition goals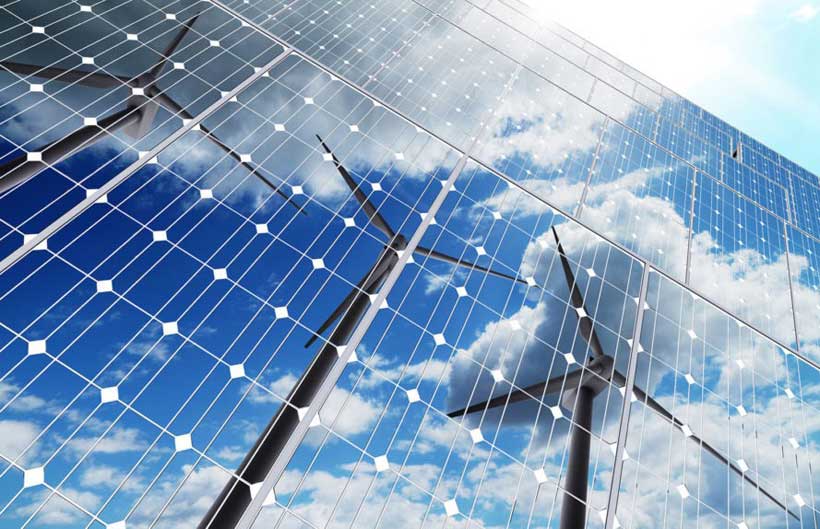 Luxembourg is targeting a sharp reduction in emissions by 2030, but new measures are needed to boost investment in renewables and energy efficiency, new IEA report says.
The International Energy Agency released its latest in-depth review of Luxembourg's energy policies today, welcoming the country's ambitions to shift to a low-carbon economy.
Luxembourg has shown positive signs in its efforts to move ahead with its clean energy transition, according to the report. While the country has enjoyed robust economic and population growth, its energy demand and greenhouse gas emissions have declined for much of the past decade, until they started to rise again in 2016, due to increased fuel sales to trucks in transit. The share of renewables in its energy supply has doubled since 2008.
"The Luxembourg government is committed to the goals of the Paris Agreement and has adopted ambitious energy sector targets, including reducing its greenhouse gas emissions by as much as 55% by 2030," said Dr Fatih Birol, the IEA's Executive Director. "The IEA is ready to support the government's efforts to achieve these goals, starting with the recommendations contained within this report."
The report notes that Luxembourg faces challenges in achieving its energy objectives. The country's energy supply is dominated by fossil fuels, and carbon dioxide emissions are rising since 2016. This trend is driven by higher fuel consumption in the transport sector, mostly from fuel sales to international freight trucks and commuters.
"It is encouraging that the government has embraced an electric vehicle initiative with the intention of reducing greenhouse gas emissions and fuel imports", Dr Birol said. The initiative is targeting the deployment of 800 public charging stations for electric vehicles by 2020. The aim is for 49% of all vehicles registered in Luxembourg and 100% of the national bus fleet to be electric by 2030. These goals are supported by subsidies for electric vehicles, major investments to increase the level and quality of electrified public transport, the introduction of free use of almost all forms of public transport in March 2020, and gradual increases in excise duties on diesel and gasoline. The report calls on the government to evaluate how much existing transport policies contribute to its energy sector targets and formulate a set of coherent measures to achieve a sustained reduction in fuel demand.
Luxembourg has the highest share of electricity imports among IEA member countries, with imports covering nearly 90% of electricity demand in 2018. Luxembourg expects its electricity demand to rise as a result of a growing population and economy and the increasing electrification of the transport and heat sectors.
The IEA report notes that Luxembourg is undertaking actions on several fronts to ensure a secure supply of electricity. The country is aiming to increase domestic electricity generation to cover one-third of national demand by 2030, mostly from solar PV and wind. Luxembourg is also actively cooperating with neighbouring countries on energy security and is planning to strengthen its electricity grid to support additional imports and domestic renewable generation. The report recommends that infrastructure plans and processes should be aligned with renewable energy deployment and should facilitate smart grid technologies such as demand‑side response, batteries and other energy storage options.
Luxembourg has generous support programmes for energy efficiency and renewable energy, two of the pillars of clean energy transitions. However, the IEA report finds that the country's low taxes on energy represent a barrier to the investments needed in energy efficiency and renewables to meet the government's targets. The report calls for the gradual introduction of carbon pricing, which if done wisely, could stimulate the behavioural changes and investments required for the transition to a low-carbon energy system. The government has announced a plan to introduce a carbon price in 2021.
"I strongly believe that both policy and regulatory reforms can help Luxembourg achieve a cost-efficient, equitable and sustainable pathway to meeting its ambitious energy transition goals," said Dr Birol.
Because of the exceptional situation resulting from the COVID-19 coronavirus epidemic, the IEA and the government of Luxembourg agreed to launch the report online rather than via a press conference.
Battery Storage Paves Way for a Renewable-powered Future
Battery storage systems are emerging as one of the key solutions to effectively integrate high shares of solar and wind renewables in power systems worldwide. A recent analysis from the International Renewable Energy Agency (IRENA) illustrates how electricity storage technologies can be used for a variety of applications in the power sector, from e-mobility and behind-the-meter applications to utility-scale use cases.
Utility-scale batteries, for example, can enable a greater feed-in of renewables into the grid by storing excess generation and by firming renewable energy output. Furthermore, particularly when paired with renewable generators, batteries help provide reliable and cheaper electricity in isolated grids and to off-grid communities, which otherwise rely on expensive imported diesel fuel for electricity generation.
At present, utility-scale battery storage systems are mostly being deployed in Australia, Germany, Japan, United Kingdom, the United States and other European countries. One of the larger systems in terms of capacity is the Tesla 100 MW / 129 MWh Li-ion battery storage project at Hornsdale Wind Farm in Australia. In the US-State of New York, a high-level demonstration project using a 4 MW / 40 MWh battery storage system showed that the operator could reduce almost 400 hours of congestion in the power grid and save up to USD 2.03 million in fuel costs.
In addition, several island and off-grid communities have invested in large-scale battery storage to balance the grid and store excess renewable energy. In a mini-grid battery project in Martinique, the output of a solar PV farm is supported by a 2 MWh energy storage unit, ensuring that electricity is injected into the grid at a constant rate, avoiding the need for back-up generation. In Hawaii, almost 130 MWh of battery storage systems have been implemented to provide smoothening services for solar PV and wind energy.
Globally, energy storage deployment in emerging markets is expected to increase by over 40% each year until 2025.
Figure 1. Stationary battery storage's energy capacity growth, 2017-2030
Currently, utility-scale stationary batteries dominate global energy storage. But by 2030, small-scale battery storage is expected to significantly increase, complementing utility-scale applications.
The behind-the-meter (BTM) batteries are connected behind the utility meter of commercial, industrial or residential customers, primarily aiming at electricity bill savings. Installations of BTM batteries globally is on the rise. This increase has been driven by the falling costs of battery storage technology, due to the growing consumer market and the development of electric vehicles (EVs) and plug-in hybrid EVs (PHEVs), along with the deployment of distributed renewable energy generation and the development of smart grids. In Germany, for example, 40% of recent rooftop solar PV applications have been installed with BTM batteries. Australia aims to reach one million BTM batteries installations by 2025, with 21 000 systems installed in the country in 2017.
Figure 2. Services provided by BTM battery storage systems
Overall, total battery capacity in stationary applications could increase from a current estimate of 11 GWh to between 180 to 420 GWh, an increase of 17- to 38-fold.
Read IRENA's full Innovation landscape briefs on Utility-scale batteries and Behind-the-Meter batteries.
Find more information about enabling technologies in IRENA's Innovation Landscape briefs: Enabling Technologies
Organic waste has huge untapped potential to provide clean energy around the world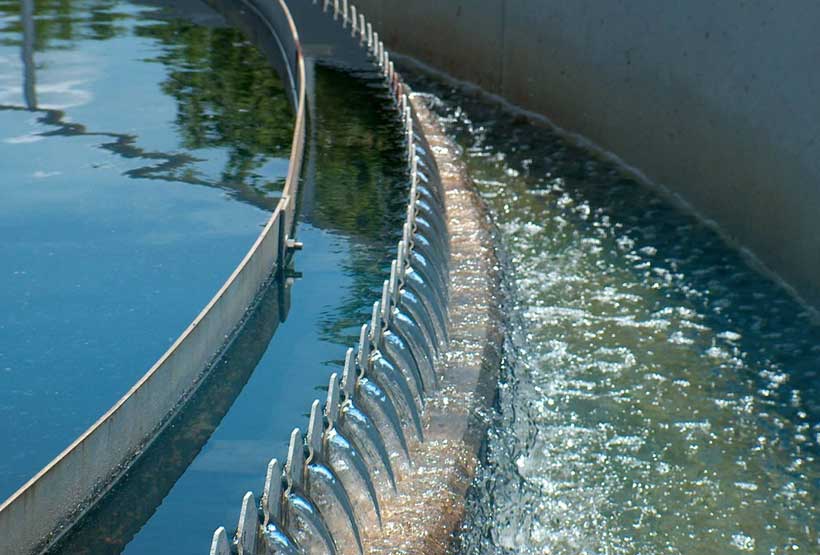 The world's biogas and biomethane resources could cover 20% of global gas demand while reducing greenhouse gas emissions, according to new IEA report.
The world is only using a fraction of the potential to produce gas from organic waste, which could cover around 20% of today's global demand for gas, according to a new report by the International Energy Agency released today.
Modern societies and economies produce increasing amounts of organic waste – such as agricultural residues, food waste and animal manure – that can be used to produce biogas and biomethane, clean energy sources with multiple potential benefits for sustainable development. Biogas offers a local source of power and heat for communities, and a clean cooking fuel for households. Upgrading it to biomethane brings all the energy system benefits of natural gas without the associated net emissions.
"Biogas and biomethane can play major roles in a sustainable energy future, but for the moment we're missing out on this opportunity to cut waste and cut emissions," said Dr Fatih Birol, the IEA's Executive Director. "A push from governments can give biogas and biomethane the necessary momentum, with benefits across energy, transport, agriculture and the environment."
Every part of the world has significant scope to produce biogas and/or biomethane. The availability of sustainable feedstocks for these purposes is set to grow by 40% by 2040, according to the IEA report, The Outlook for Biogas and Biomethane.
The largest opportunities lie in the Asia-Pacific region, where natural gas consumption and imports have been growing rapidly in recent years. There are also significant possibilities across North and South America, Europe, and Africa.
Most of the biomethane resources examined in the IEA report are currently more expensive to produce than the prevailing natural gas prices in their region, but the cost gap is projected to narrow over time. Recognition of the value of avoided carbon dioxide and methane emissions goes a long way towards improving the cost-competitiveness of biomethane.
The production and use of these gases embody the idea of a more circular economy in which resources are continuously used and reused – and in which rising demand for energy services can be met while also delivering wider environmental benefits.
"As governments seek to accelerate their clean energy transitions, they should not forget the importance of low-carbon gases such as biomethane and biogas," added Dr Birol. "Among other benefits, biogas and biomethane also offer a way to bring rural communities and industries into the transformation of the energy sector."