Continuity of democracy in Pakistan came with a price that Pakistan Tehreek-e-Insaaf(PTI) government inherited financial crisis from the previous regime. Indian PM Narendra Modi always seeks attention of his people by chanting some anti-Pakistan slogans or praising the outcome of his policies. But the annexation of Kashmir by revoking article 370 and 35-A.India has committed violation of its own constitution. It was done slyly by BJP government but the reaction was obvious among parliamentarians, civil society activist, international media and sane voice rising from within India. But Narendra Modi government did not stop here, it passed a controversial Citizenship Amendment Act (CAA) that seeks a fast-track citizenship to Sikhs, Christians, Parsis, Jains and Hindus who fled from Pakistan, Bangladesh and Afghanistan. India's second largest population is of Muslims. In this CAA Muslims were not considered which is tantamount to the violation of Indian constitution as well as its secular nature. Another reason is that BJP government wants to malign Pakistan that even Muslims are persecuted in Pakistan religiously.
Indian youth took out to the streets demanding roll-back of such discriminatory law which treats people differently because of their religion. Nationwide protests in India caused havoc on Indian economy which was smooth before such misadventures moves of BJP.Even Indian Supreme Court came forward on the issue of internet-lockdown in Kashmir which the BJP government is unable to justify in 21st century. In the aftermath if protests in Jamia Millia Islamia and Jawaharlal Nehru University including other parts of India, whatever damages were made to public property, the notices for recovery were sent to rich Muslims families which they termed it as willful targeting of Indian Muslims by BJP government. Narendra Modi was the CM of Gujrat when he faced travel ban from the United States because of his involvement in the massacre of innocent Muslims there but after his victory in 2014 the US lifted travel ban from him because he was elected as the prime minister of India. His political track record is full of hate and violent politics. He continues to amass support from right-wing masses because of frequently posed threats to Pakistan.
International mainstream media is reporting latest situation from Kashmir but because of India's strategic partnership with the US, UK, France, Russia and various developed countries, no strong reaction is coming. All these strategic partners issued travel advisory to their citizens because of the violent protests in India but no concrete measures were taken to ease the life of Kashmiris. Narendra Modi is set to visit Brussels to attend bilateral summit but the European parliamentarians have postponed brining resolution on lockdown of Kashmiris. The draft resolution had been brought by six influential groups representing 626 of 751 members of the European Parliament.
The resolution was deferred by the European Peoples' Party which is a right-wing party. It is interesting to note for the readers that how much Modi's influence is on right wing party even outside of India. Even one of the most sane voices of India Anna Hazre who is an icon of anti-corruption has confessed that BJP used me to win-2014 Lok Sabha Elections. He went on to say that "Prime Minister Narendra Modi is only misleading the people of the country and leading the country to autocracy". As BJO government returned to power with more stronger mandate, it was required to move forward with economic reforms, creating jobs for youth and most importantly stabilizing peace and stability. India needs to create jobs for 1.2 million new entrants to the labour market every month but the unemployment rate has hoot four decade high. Instead of fixing such challenges, BJP government has new plans to make extremists happy. By selling anti-Pakistan politics, BJP is doing worse to its own people. That hatred has penetrated into its own institutions where Muslims of India have risen to discrimination. But Narendra Modi's unilateralism on Kashmir has set India and Pakistan to the path of confrontation. This confrontation will cost more. Narendra Modi has taken his second term and most likely next election will be won by Indian National Congress. Narendra Modi will be leaving RSS-extremism behind to continue his legacy. Indian diasporas at London, New York and other European countries is worried about India's image that has been distorted by BJP's extremist policies and brutalities in Kashmir. Until the Kashmir issue is resolve in the light of United Nations Security Council Resolutions, peace is unlikely between India and Pakistan.
Panjshir – the last stronghold of democracy in Afghanistan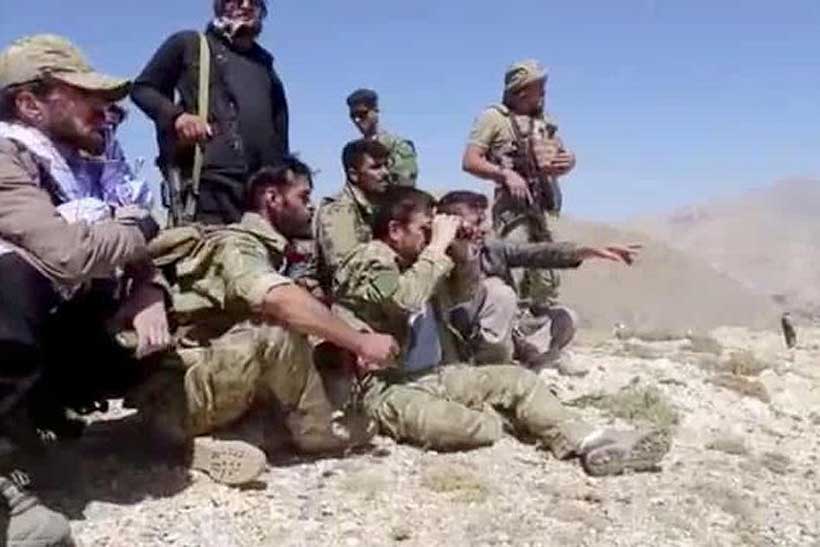 The Taliban's rapid advance in Afghanistan has briefly stalled only in the face of strong resistance mounted by the people of the country's recalcitrant mountainous province of Panjshir. Whoever controls the region's passes controls the routes leading to China and Tajikistan, but to seize this mountain valley and, most importantly, to keep it permanently under control has always been a problem for all invaders. Eager to let the international community see for the first time in 40 years a united Afghanistan as a sign of their final victory, the radical Islamists were prepared to make any sacrifices, including filling the approaches to the Panjshir Valley up with dead bodies. Moreover, the Taliban's longtime ally Pakistan, which, regardless of its status of an ally of the United States, has provided them with direct military support. In fact, Islamabad admitted its less than successful role when it proposed signing a truce to find and take out the bodies of its special Ops forces who had died during the attack on the valley. However, drones flown by Pakistani operators, professional commandos (possibly once trained by the Americans), air support and other pleasant gifts from the allies eventually bore fruit letting the Taliban be photographed in front of the mausoleum of Ahmad Shah Massoud Sr., the famous "Lion of Panjshir," who controlled the valley from 1996 to 2001. The Islamists also took control of the province's central city of Bazarak.
Having deprived the province much of its Internet access, the radicals, who control most of the Afghan territory, found it easier to wage an information war. Their claims of victories were now more difficult to contest, even though information about their retreat did reach the outside world. Reflective of the heavy losses suffered for the first time by the Taliban and their allies – the Haqqani Network and other remnants of al-Qaeda, as well as by the regular Pakistani army is the brief truce arranged by Islamabad. Looks like the mountain passes leading to Panjshir were literally filled up with corpses…
As for Massoud Jr., the young lion of Panjshir, and his supporters, they retreated to the mountains. In fact, they had nowhere to fall back to. The problem of Afghanistan is its ethnic diversity. Thus, the country is home to 23 percent of ethnic Tajiks, most of whom live in the Panjshir Valley. However, the Taliban rely mainly on the Pashtuns, who account for over 50 percent of the country's population. As for the new masters of Afghanistan, they are ready to carry out ethnic cleansings and even commit outright genocide in order to bring the valley into submission. To make this happen they are going to resettle there their fellow Pashtun tribesmen. Local men aged between 12 and 50 are already being taken away and, according to the National Resistance Front, no one has seen them again. However, due to the information blockade, the Taliban will not hesitate to refute such facts. One thing is clear: Massoud's Tajik fighters and the government troops that joined them are fighting for their lives, and there will be no honorable surrender!
The main question now is whether the young lion of Panjshir will receive the same support as his father once did, or will find himself without ammunition and food. After all, the Taliban leaders have reached certain agreements with the United States. Suffice it to mention the numerous remarks made, among others, by President Biden himself about the Taliban now being different from what they were 20 years ago.
But no, the Taliban`s remain the same – they have only hired new PR people. Meanwhile, hating to admit their defeat, Brussels and Washington will have to engage in a dialogue with those who are responsible for the tragedy of September 11, 2001, and for the numerous terrorist attacks in Europe. The Taliban are pretending to make minor cosmetic concessions. Minor indeed, since they are still depriving women of the opportunity to work and study, destroying higher and secondary education and brutally clamping down on people who simply do not want to live according to religious norms.
The United States is actually helping the "new-look" Taliban. Their potential opponents, including the famous Marshal Dostum, an ethnic Uzbek, left the country under various guarantees, and Washington is trying to keep them from any further participation in the conflict. Democratic politicians naively believe that by creating an Islamic state and ending the protracted civil war in Afghanistan the Taliban will ensure stability in the region and will not move any further. Uzbekistan and Tajikistan do not think so and are strengthening their borders and preparing to protect their Afghan compatriots, because they know full well that the Taliban`s are not a national political party; they are a radical Islamist ideology.
It knows no borders and spreads like a cancerous tumor, destroying all pockets of Western culture. It can only be stopped by force. However, the two decades of US military presence in Afghanistan showed that Washington, which quickly took control of the country in 2001, simply had no strategy to keep it. The Afghans were given nothing that would appear to them more attractive than the ideas of radical Islam. As a result, the few Afghans who embrace European values are fleeing the country, and those who, like Massoud Jr., decided to fight for their freedom, now risk being left to face their enemy all by themselves.
Misjudgements in India's Afghan policy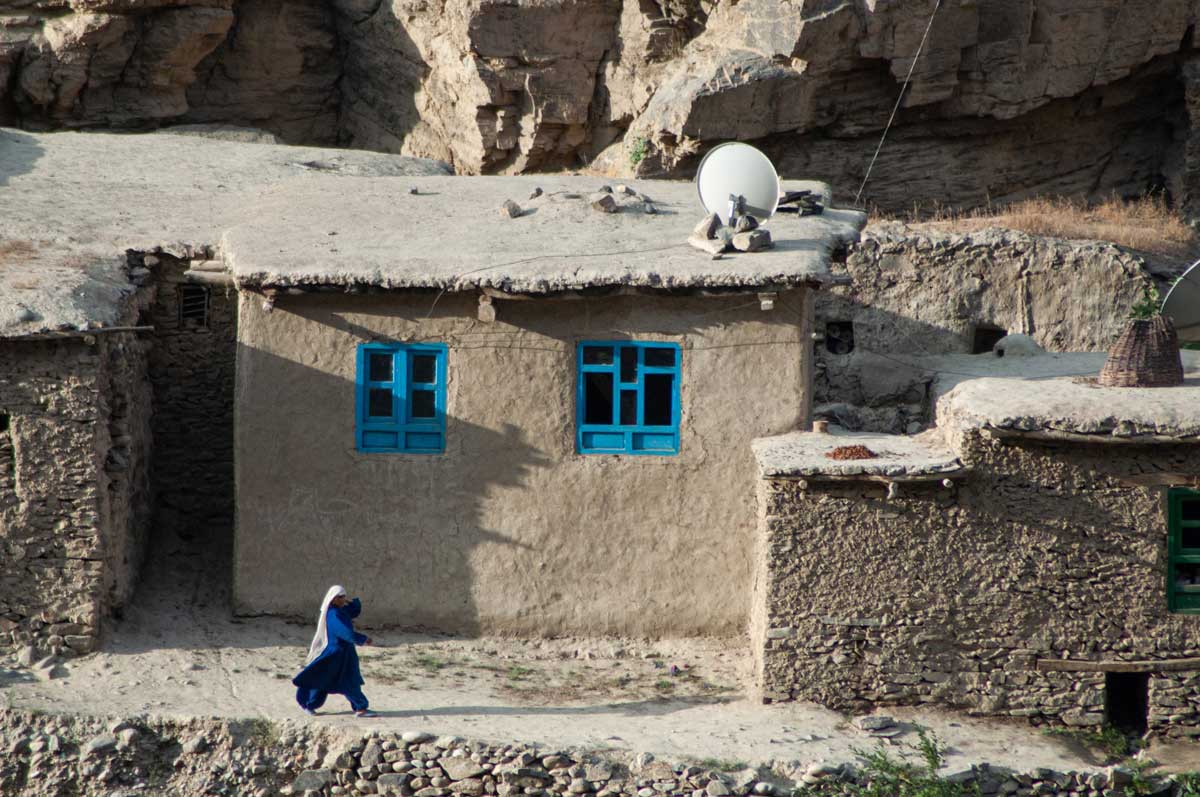 India's Afghan policy has always been obsessed with the desire to deny Pakistan the "strategic depth" that Pakistan, according to India's perception, yearns. If India had a pragmatic policy, it would not have found itself whimpering and whining like a rueful baby over spilt milk.
India supported the invasion of Afghanistan by both the former Soviet Union and the USA, both losers. President Trump mocked Modi for having built a library for the Afghan people. Trump expected India to contribute foot soldiers, and by corollary, body packs to the Afghan crisis. India played all the tricks up its sleeves to convince the USA to make India a party to the US-Taliban talks. But the USA ditched not only Modi but also Ashraf Ghani to sign the Doha peace deal with the Taliban.
India's external affairs minister still calls the Taliban government "a dispensation". Interestingly, the USA has reluctantly accepted that the Taliban government is a de facto government.
Humanitarian crisis
The United Nations' Development Programme has portrayed a bleak situation in Afghanistan. Afghanistan is faced with multifarious challenges. These include prolonged drought and the effects of the COVID-19 pandemic, upheaval caused by the current political transition: frozen foreign reserves, and rising poverty.
About 47 per cent of its people live below the dollar-a-day poverty line. If the poverty line is pushed to $2 a day, 90 per cent of Afghans would be poor. About 55 per cent of Afghans are illiterate.
Ninety seven percent of the population is at risk of sinking below the poverty line, As such, Afghanistan teeters on the brink of universal poverty. Half of the population is already in need of humanitarian support. The UNDP has proposed to access the most vulnerable nine million people by focusing on essential services, local livelihoods, basic income and small infrastructure.
Currently, the gross national product of Afghanistan is around $190 billion, just a little more than the $160 billion economy of Dhaka city. The country's legal exports of goods and services every year account for $1 billion. It imports$6 billion worth of goods and services every year.
About 80 per cent of world production of opium comes from Afghanistan. Every year, Afghanistan produces nearly 10,000 tons of opium and the revenue generated from it amounts to $7 billion approximately. About 87 per cent of the income of opium producing farmers comes exclusively from this single product. The illicit opium export by Afghanistan is worth $2 billion every year. The role of opium is significant.
About 80 per cent of public expenditure in this country is funded by grants. Since 2002, the World Bank has provided Afghanistan with a total of $5.3 billion as development and emergency relief assistance. The IMF earmarked for Afghanistan $400 million in Special Drawing Rights (SDR) for combating the Covid-19 pandemic in the country.
The United States has frozen about $10 billion worth of Afghan assets held at various banks in Afghanistan. The International Monetary Fund (IMF) has withdrawn the $400 million worth of SDRs allocated earlier to Afghanistan for addressing the Covid-19 crisis. The World Bank has not said anything as of yet, but it may also put restrictions on its funding to Afghanistan.
India's lip service to Afghanistan
India provided around $3 billion in aid to fallen U.S.-backed Afghan government. It trained the Afghan army and police. But now it is not willing to pay or pledge a penny to the Taliban government. Look at the following Times of India report:
"India did not pledge any money to the Taliban ruled Afghanistan probably for the first time in 20 years. That it has not done so as Jaishanker declared … (At UN, India offers support to Afghanistan but does not pledge money. The Times of India September 14, 2021).–The Hindu, September 11, 2021
India's tirade against Afghanistan
Indian policymakers and experts say they see no guarantees that Afghanistan won't become a haven for militants. "Afghanistan may be poised to become a bottomless hole for all shades of radical, extremist and jihadi outfits somewhat similar to Iraq and Syria, only closer to India," said Gautam Mukhopadhaya, who was India's ambassador in Kabul between 2010 to 2013. He added that the Taliban victory could have an "inspirational effect" not only for Kashmir's rebels but wherever religiously-driven groups operate in the broader region… Lt. Gen Deependra Singh Hooda, former military commander for northern India between 2014-2016, said militant groups based across the border in Pakistan would "certainly try and push men" into Kashmir, following the Taliban victory in Afghanistan (With Taliban's rise, India sees renewed threat in Kashmir, Star Tribune September 14, 2021). "Meanwhile, Rajnath Singh conveyed to Australian Defence Minister Peter Dutton that the rise of the Taliban raises serious security concerns for India and the region. U.N. Secretary-General Antonio Guterres has appealed for an injection of cash into Afghanistan to avoid an economic meltdown that would spark a "catastrophic" situation for the Afghan people and be a "gift for terrorist groups."). Afghan economic meltdown would be 'gift for terrorists,' says U.N. chief" (The Hindu, September 11, 2021)
India's former envoy to Kabul, Ambassador Gautam Mukhopadhyay is skeptical of the conciliatory statements by the taliban government. He advises: "We should welcome recent statements by Stanekzai and Anas Haqqani that suggest some independence from the ISI. But we should also ask some hard questions and judge them by their actions and words, and not let down our guard, both with regard to our multiple security concerns such as whether they can protect us from the Ias and ISI, sever ties with other terror groups, especially those supported by the ISI against India, deny Pakistan strategic depth, and preserve and build on our historic P2P and trade ties; and a genuinely inclusive govt in Afghanistan that accommodates the majority of Afghans who want the rights and freedoms enshrined in the 2004 Afghan Constitution or at least acceptable to the Afghan people." (Taliban move to form govt, Naya Afghanistan brings new challenge for India, September 2, 2021).
Concluding remarks
India wants a "central role' to be given to the UN in Afghanistan. India's mumbo jumbo implies that Afghanistan should be made a UN protectorate. Indian media is never tired of calling the Afghan government a bunch of terrorists. They have even launched video games about it.
India needs to rethink how it can mend fences with Afghanistan that it regards a hothouse of terrorists.
Afghanistan: Hazaras in danger of extinction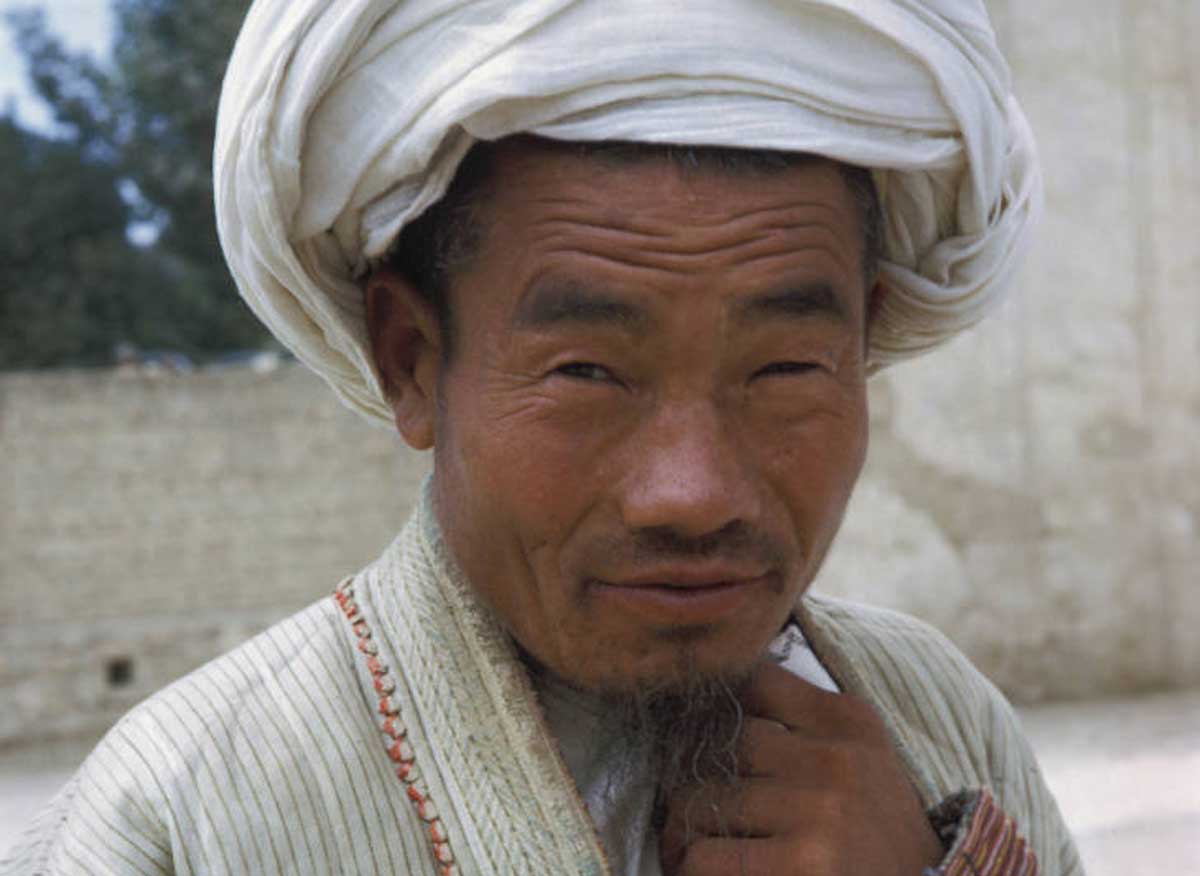 As reported on August 30, 2021, Taliban shot dead 14 people belonging to the Hazara community in Khadir District of Afghanistan's Daykundi Province. Among those killed are 12 soldiers, who reportedly surrendered, and two civilians.
Earlier in between July 4-5, Taliban tortured and killed nine men of the Hazara community and looted their homes in Mundarakht village of Malistan District in Ghazni province. Reportedly, six Hazara men were shot while three of them were tortured to death. The entire episode was part of a 'door-to-door' killing operation as orchestrated by Taliban.
On May 8, 2021, explosions outside Syed Al-Shahda school for girls in Dasht-e-Barchi neighbourhood of Kabul, killed at least 68 people and wounded over 165. The majority of victims are girls attending school. The attack targeted Afghanistan's ethnic Hazaras who live in the Dasht-e-Barchi neighborhood.
The Taliban are yet to spell out finer details of how they will impose the Sharia law in Afghanistan. Interestingly, on August 17, Taliban 'spokesman' Zabihullah Mujahid said that Afghanistan's new government would be "inclusive." On the same day, Taliban officials visited a Hazara neighborhood and attended a Shiite mourning ceremony for the death of Hussein ibn Ali, the third imam of Shiites and the Prophet Muhammad's grandson. But, on August 18, 2021, sadly, after 'coming to power', the Taliban forces destroyed the statue of prominent Hazara leader Abdul Ali Mazari in Bamiyan. Mazari was tortured and killed by the previous Taliban regime in 1995.
Comprising roughly 10-20 percent of Afghanistan's 38 million population, Hazaras speak a dialect of Dari (Farsi dialect) called Hazaragi and the vast majority follow the Shia sect (Twelver Imami) of Islam. A significant number are also followers of the Ismaili sect. Hazaras have long been persecuted for their largely Shia faith in a country racked by deep ethnic divisions. Their distinct features make them easy prey for Sunni hardliners, both Taliban and the Islamic State, (IS) that consider them "infidels". The Hazaras are also accused of being too closely allied to Shia Iran, and tens of thousands have moved over the years as economic migrants to work mostly menial jobs.
The United Nations Assistance Mission in Afghanistan: UNAMA's "Protection of Civilians in Armed Conflict Midyear Update: 1 January to 30 June 2021", suggests that in total, 20 incidents targeting Shia/Hazara, resulted in 500 civilian casualties (143 killed and 357 injured). The report also states:
…a resurgence of deliberate sectarian motivated attacks against the Shi'a Muslim religious minority, most of whom also belong to the Hazara ethnic minority, nearly all claimed by ISIL-KP. These included a string of non-suicide IED attacks and shootings, including at least eight IEDs in May-June alone that targeted buses or similar vehicles carrying members of the Hazara community…
Reportedly, a large number of Hazaras live in Hazarajat (or Hazarestan),' land of the Hazara', which is situated in the rugged central mountainous core of Afghanistan, in the Bamiyan province and in cities such as Kabul and Mazar-e-Sharif. With others living in the Badakhshan province. Many Hazaras settled in western Turkestan, in Jowzjan and Badghis provinces. Ismaili Hazaras, a smaller religiously differentiated group of Hazaras, live in the Hindu Kush Mountain region.
Hazaras in Afghanistan have faced decades of abuse and state-sponsored discrimination, most recently under the Taliban regime between 1996-2001. Hazaras have been singled out for killings, beheadings, suicide bomb attacks, and kidnappings. They have been targeted at weddings, schools, mosques, sports clubs, and even at births.
As reported on September 1, the killing of Hazaras, are a tiny fraction of the total death toll inflicted by the Taliban to date, as the group had cut mobile phone service in many of the recently captured areas, efficiently controlling which photographs and videos are then shared from these regions. Habiba Sarabi, a Hazara political leader, told she had proof of more atrocities but could not share the details, as it might endanger surviving eyewitnesses. Sarabi was the first female Governor of Afghanistan (in Bamiyan Province) and one of four women representing Afghanistan in the negotiations with the Taliban in Doha, Qatar. Unfortunately, soon after the interview, Sarabi sent a link to a short, grainy video, which showed two Taliban militants. Speaking into the camera, one of them said they are waiting for permission from their leaders to "eliminate" all Hazaras living in Afghanistan.
More worryingly, over a period of time, out of the dire necessity of self defence and mistrust over government and administration, many Hazaras have either formed or joined armed militias to counter radical forces operating within Afghanistan. One of the examples is that of Zulfiqar Omid, a former lawmaker turned resistance leader. He has reportedly established an armed Hazara resistance in Central Afghanistan, comprising some 800 regular fighters and 5,000 volunteers. Abdul Khani Alipur, is another such militia leader from Maidan Wardak province. As reported on July 13, 2021, his militia boasted of patrolling roads and launching brazen raids on Taliban areas to abduct the relatives of militants, later used as bargaining chips to release Hazara hostages. Such developments would only bring more bloodshed in Afghanistan.
Further, the Hazaras have also taken refuge in Pakistan since many decades, due to violence meted against them. As reported on September 1, 2021, up to 6,000 refugees, among them many Hazaras, have already made their way to Quetta, Balochistan in Pakistan, a city with a sizeable Hazara community. But unfortunately, Pakistan also has a history of frequent attacks on the minority Hazara community, due to the exact same reasons of their different religious and ethnic identities, as in the case of Afghanistan. According to the 2019 report of Pakistan's National Commission for Human Rights, about 509 Hazaras were killed since the year 2013. Moreover, according to partial data collated by South Asia Terrorism Portal, since 2001, 386 Hazaras have been killed, 480 injured in 80 incidents in Pakistan. Therefore, the danger of death and persecution doesn't end when these people take refuge in Pakistan.
The Hazaras are victim of a double-edged sword of religious and ethnic differences, causing their death in Afghanistan. The Taliban 'takeover' of the political structure of the country can only ensure one thing vis-à-vis the Hazara population- their absolute annihilation. They will either die or flee the country in whatsoever means. The practice of 'othering', as preached by the militant Islamist groups, be it a religious minority, or a woman, or non-Pashtun person, would cause harm to the Hazara community. Along with the Taliban, other terror groups of IS, Al Qaeda and their various affiliates are definitely going to have their own game plan for Afghanistan, of which 'persecution of Hazaras' be an important constituent.