Authors: Asfandiyar Khan and Areeja Syed
Palestine is a disputed territory between Palestine and Israel. The West Bank and Gaza has been a disputed territory throughout history. It still is today. The Arab-Israeli conflict is a contest over a particular territory. The parties to this conflict are mainly Palestinian Arabs and Israeli Jews, and the territory is called Palestine by Arabs and Eretz Yisrael (the land of Israel) by Jews. The West Bank and Gaza is disputed territory in the eyes of great powers Washington, New York, London, Cairo and other capital cities of the Middle East and Europe, and in the hearts and minds of Israelis and Palestinians, as well as Jews and Muslims around the world. The dispute between Israel and Palestine have also been considered a very massive contest in the world's Media among historians and scholars. The conflict between Palestine and Israel is very intense, and it have very little chances that it will end in the near future. It will not end until there is an agreement, not only on today's contested issues but also by all sides on the need to recognize and acknowledge the wrongs and injuries inflicted by each on the other.
The disputed territory have been interpreted by Israeli and Palestinian differently. Zionist interpretation: many Jews have a particular interpretation of their history and the place they call Eretz Yisrael (the land of Israel). This is often called a Zionist view because Zionism was the ideology of those who promoted the state of Israel in the 1948 and have supported it since. The central idea of Zionism is that Jews have a historical birthright to Israel as a homeland or state. This historical claim is based in part on a narrative of continuous Jewish entitlement to the region over the past 4000 years, and in part on a religious tradition in which the God of the ancient Israelites- and the same God worshipped by Christians and Muslims-promised the land (which they believe included modern Israel) to Moses and his descendants, the Jews. Zionist [1] narratives and beliefs portray the reestablishment of a Jewish state in the ancient homeland of Israel as a heroic epic, involving great sacrifice and hardships, against overwhelming bitter European and Arabs. Palestinian Arabs also have an interpretation of their history and the territory they call as Palestine. It is very different from that of the Zionists. They believe that they are descendants of the original inhabitants of the region, and that Palestine is theirs by birthright. They regard the Jews who have arrived in the past century are unwelcome intruders. They believe they have been engaged in an equally heroic attempt to resist the takeover of their homeland, first by Zionists and later by Israelis, to create an independent Palestinian state against overwhelming belligerent powers (European, Israeli and American Zionist) (Hill, 2005).
The modern boundaries of Palestine and the other Arab states were established by the British and their allies after World War I. Palestine is a small region on the east coast of the Mediterranean sea, measuring approximately 230 kilo-meters north-south and extending inland to the east between 51 and 117 kilometers (Hill, 2005). The term "Palestine" for the time before 1948, refers to the area west of the River Jorden, extending south from the borders of Syria and Lebanon to the Gulf of Aqaba, the Sinai and the Egyptian border. Palestine, with a total area of about 27000 square kilometers, would fit into New South Wales (with an area of 800640 square kilometers) about thirty times (Hill, 2005). Palestine have different cities but the most important and sacred city is Jerusalem, One city, three faiths (Armstrong, 1997). British religious scholar Armstrong has
Written a provocative, splendid historical portrait of Jerusalem that will reward those seeking to fathom a strife-torn city. Jerusalem has been a central to the experience and "sacred geography" of Jews, Muslims, and Christians and thus has led to deadly struggles for the dominance (Armstrong, 1993).
The most secular Israelis and Palestinians pointed out that the Jerusalem was "holy "to their people. The Palestinian even called the city al-Quds, "the Holy, "though the Israelis scornfully waved this aside, pointing out that Jerusalem had been a holy city for Jews first, and that it had never been as important to the Muslims as Mecca and Medina (Armstrong, 1999). Palestinians claim that there is absolutely no archaeological evidence for the Jewish kingdom founded by King David and that no trace of Solomon's Temple has been found. The kingdom of Israel is not mentioned in any contemporary text but only in the Bible. It is quite likely, therefore, that it is merely a "myth." Israelis have also discounted the story of the Prophet Muhammad's ascent to heaven from the Haram al-Sharif in Jerusalem- a myth that lies at the heart of the Muslim devotion to al-Quds-as demonstrably absurd. One of the earliest and most ubiquitous symbols of the divine has been a place. People have sensed the sacred in mountains, groves, cities, and temples. When they have walked into these places, they have felt that they have entered a different dimension, separate from but compatible with the physical world they normally inhabit. For the Jews, Christians, and Muslims, Jerusalem has been such a symbol of the divine. This is not something that happens automatically. Once a place has been experienced as sacred in some way and has proved capable of giving people access to the divine, worshippers have devoted a great deal of creative energy to helping others to cultivate this sense of transcendence. Jerusalem turned out to be one of those locations that "worked "for Jews, Christians, and Muslims because it did seem to introduce them to the divine.
Palestine have strategic importance to the western world: Palestine is not only a geographical place with shifting and imprecise boundaries: it has political, strategic, and culture significance as well, and is why the rest of world is also interested in this conflict. To the protagonists in the Arab –Israel conflict, Palestine /Israel represents a homeland and is the repository of their history and culture. To the rest of the world, Palestine is located at the crossroads of three continents: Europe, Africa, and Asia. Developments from the mid-nineteenth century and throughout the twentieth, such as the building of the Suez Canal, World War I and world war II, the discovery and the use of the oil reserves of the Middle East, as well as the establishment of the first Jewish state in two thousand years and the subsequent conflict, highlighted its strategic importance. Palestine/Israel is also the home of the three monotheistic religions-Judaism, Christianity and Islam. For all these reasons, the area has been the site of innumerable wars over the centuries (Hill, 2005). Jewish immigrants to Palestine from the late nineteenth century on 'knew' the landscape from their knowledge of Hebrew/Jewish history and religious tradition, but most did not see the Arab population or acknowledge the impact they had made on the landscape. Thus, in 'making the desert bloom', Jewish settlers destroyed existing, ancient olive groves tended by Palestinian farmers because they were 'unseen. They created a new landscape of farming settlements very different from those they found, but to do so they destroyed the existing one. For their part Palestinians refused to see or accept the Jewish settlers and their transformation of the landscape. They were determined to resist any changes-even beneficial ones- and destroy the landscape created by the intruders. The first contests in the Arab-Israeli conflict were over the changing shape of the landscape. The military combat of 1948 that resulted in the establishment of Israel was, therefore, inevitable.
The current Arab-Israeli conflict had its origins in the last quarter of the nineteenth century. During that period a number of Jews from Russia and Eastern Europe began arriving in Palestine. These Jews called themselves Zionists and they came with the view of settling on the land and building, or as they saw it 'rebuilding', a Jewish homeland in Palestine. They purchased land, built farming communities and established a new town, Tel Aviv, on the coast near Jaffa. The local Arab population looked on these developments with alarm regarding the arrival of the Zionist and the growth of Jewish settlements as a threat to their own economic, culture and national future. They tried to prevent the sale of land to the new immigrants, formed anti-Zionist groups and in some cases physically attacked Jewish settlements. Both sides disagree about almost all aspects of what happened in Palestine (and why) during the period from the first arrival of Zionist groups in the 1880s to the outbreak of World War I. Since 1948, the physical boundaries of Israel/Palestine have changed a number of times as the result of wars and treaties. In addition, Israel has 'redrawn' the map of the area within its own boundaries erasing many Palestinian/Arab landmarks, renaming and replacing them with Israeli towns and historical markers. Israelis have reshaped and made Israel their own. In so doing they have denied Palestinians their experience and their 'signposts' of memory.
More than 400 Arab villages were demolished and depopulated, after over 700000 Palestinians fled during the war of 1948 (Hill, 2005). Before 1948, Palestinians had a thriving urban culture as well as village life, and more than one-third of the population lived in sixteen substantial towns and cities. There was a flourishing, affluent, Palestinian middle class in Palestine before 1948. Much of the tension between Jews and Muslims in Palestine/Israel has historical centred on the occupation and use of the land, which is holy to both religions. It is no accident that Jerusalem and its future are the core of the conflict. AS the site of the first and second Temples, the focus of the Jewish worship, Jerusalem is the holy city for Jews and Palestine/Israel is dotted with Jewish sacred sites. Jerusalem is holy for Muslims as the site of the al-Aqsa mosque and the Dome of the Rock, from where Muhammad briefly ascended to heaven, symbolizing to Muslims the beginning of their journey to God. It is clear that the historic and current landscape is far more important to people than it might at first seem, and any changes that occur produce violent reactions unless handled with great care and understanding by both sides.
The most significant factor shaping the attitudes and actions of Arabs and Jews to each other, and the contested space, is differ religious traditions of Islam and Judaism respectively. Despite the fact that both are monotheistic religions that believe in the same one, God (Hill, 2005). Islam and Judaism are not only religious faiths of the present, they are religions with a history. Each has shaped the world and transformed entire civilizations as well as influenced each other. The main problem between Jews and Muslims is politics: religions is using as a tool to achieve the national interest of country. By the sixteenth century, attacks by Christian's armies on the Islamic world had transformed Muslim attitudes toward Christians and Jews, who were seen as Christian's allies. During the nineteenth century, the British and French found Jews to be attractive agents for their commercial and colonial activities in the Ottoman Empire. Jewish-Muslim conflicted increased in the Arab state as Jews were seen as foreign and instruments of colonial designs. It's means that western powers have also a great role in the conflict between Israel and Palestinian Arabs. The creation of Israel in 1948 became a focal point for Muslim-Jewish relations, which had steadily deteriorated since the end of World War I.
[1] Zionism is Israel's national ideology. Zionists believe Judaism is a nationality as well as a religion, and that Jews deserve their own state in their ancestral homeland. OR- Zionism is the national movement of the Jewish people that supports the re-establishment of a Jewish homeland in the territory defined as the historic land of Israel (roughly corresponding to Canaan, the holy land or the region of Palestine).
Wanted: A Democracy Assistance Strategy for Iran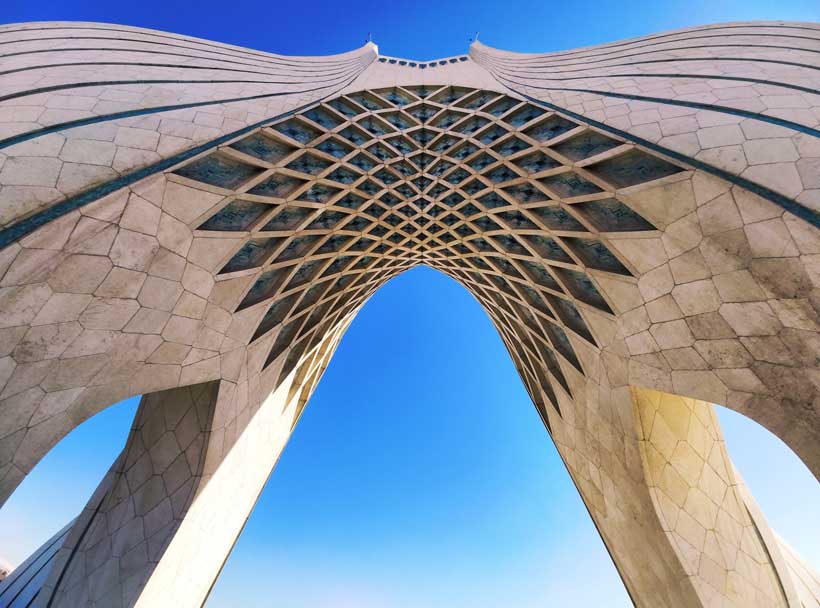 At the second Summit for Democracy, U.S. Secretary of State Antony Blinken underscored the importance of advancing gender equality and women's participation worldwide, including by commending the brave women of Iran for fighting for "woman, life, and freedom." Yet, the people of Iran continue to face brutal repression as the Islamic Republic kills, tortures, arrests and assaults Iranians who are fighting for basic rights.
Iran has seen a sharp rise in human rights violations over the past seven months, when protests erupted across the country—sparked by the death of Mahsa Zhina Amini, a young Kurdish Iranian who died in the custody of the morality police for an "improper hijab." These protests have trained a spotlight on deep societal grievances fostered by over four decades of persecution, oppression and impunity which cannot be reversed by the regime's crackdown. The Islamic Republic now faces a dire crisis of legitimacy.
Although the United States has taken some steps to support the democratic movement in Iran, including by expressing solidarity with the demonstrators, the time has come for a more active stance in supporting those risking their lives to promote change by helping opposition leaders and providing assistance to pro-democracy forces to enable them to advance peace and human rights in Iran. Working through the State Department, USAID and independent NGOs, the U.S. can draw on existing resources and experience on promoting peaceful, political transitions to help democratic activists articulate their vision of a democratic future.
To begin with, the U.S. government should amplify and support the opposition leaders in developing a united vision for Iran's future. Momentum for change has found footing as opposition leaders collaborate to establish a new political identity that rests on the principles of democracy, secularism, and human rights. This has also taken shape in inclusion, which is a first step in enshrining the principles of human rights, inclusion and a secular democracy.
The U.S. should seize this opportunity to provide dialogue platforms for opposition leaders and activists inside Iran to work across divides to refine their strategy, key policy priorities and their vision for democratic transformation. This could also entail providing technical assistance to Iranian activists on issues of peace, democracy, and governance. International support for the opposition as a legitimate alternative to the regime could reinvigorate hope among the protestors in Iran, while helping activists become better organized around clear goals could maximize the chance of a democratic breakthrough.
The U.S. government should adopt a long-term strategy and start planning how to support a democratic Iran, in line with USAID's emphasis on supporting "bright spots" and leveraging the momentum of democratic openings. Given that protest movements and political transitions alike sometimes stall or encounter barriers, the U.S. should maintain flexibility as it anticipates and supports a democratic breakthrough. Whether the regime falls in the next few months or years, the U.S. should be prepared to provide assistance that empowers the Iranian people to build a new democratic foundation. This could include assisting an interim government, preparing leaders to govern, supporting political party development, codifying inclusion in a legal framework, mitigating the impacts of spoilers and managing security sector reform.
In designing these plans for assistance, policymakers should take care to encourage an inclusive approach that recognizes the rights and priorities of youth, women, ethnic, religious, sexual, and racial minorities. Under the Islamic Republic, these groups currently face extreme forms of discrimination, persecution and violations of human rights. After decades of oppression, women and youth are at the forefront of the uprising today—the U.S. should amplify their messages and support the fight for women's rights as part of its policy objectives.
Minimizing the risk of elite capture and maximizing public participation will be critical to unifying the Iranian opposition, as well as helping ensure that inclusion is featured in a long-term vision for democracy in the country. This should include mitigating backlash from elite and dominant groups by educating and informing the public of the benefits of expanding political participation to include women and ethnic, religious, sexual, and racial minorities.
Advancing democracy and governance in any country is a long-term endeavor, and in Iran it would be no different. If the democratic movement in Iran were to succeed, it would represent an extraordinarily consequential event in the global fight for democracy. As President Biden has said, "We're at an inflection point in history, where the decisions we make today are going to affect the course of our world for the next several decades." Enabling the Iranian people to lead the way in defining the future of democracy in their country could impact the future for decades to come. The U.S. should stand on the right side of history.
Gulf states test the boundaries of their agency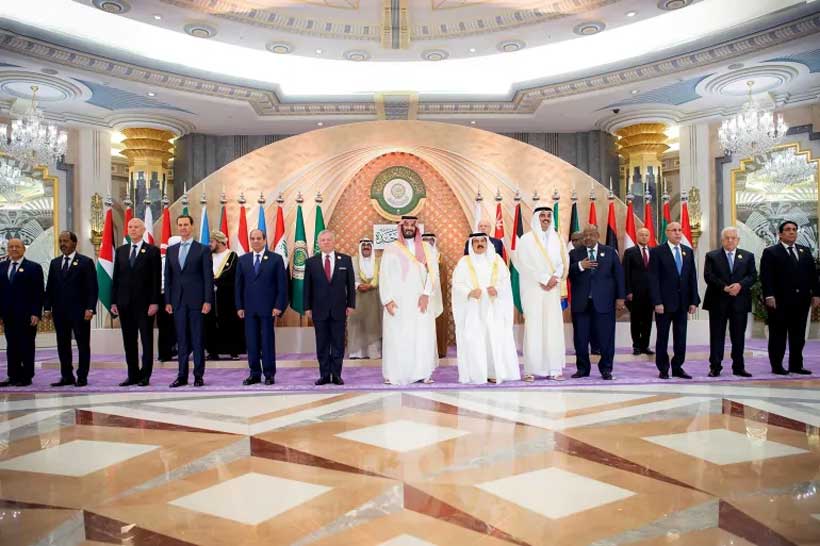 More than three years after burying the war hatchet, erstwhile Gulf rivals are moving in separate ways as they maneuver big power competition.
Ironically, anti-Islamists like Saudi Arabia and the United Arab Emirates have drifted towards greater independence from the United States while Qatar, long seen as a haven for the Muslim Brotherhood and other Islamists, is hueing closer to the region's long-standing security partner.
The UAE and Saudi Arabia led a 3.5-year-long diplomatic and economic boycott of Qatar in a failed bid to force it to change its policies and break its ties to the Brotherhood and others. The embargo was lifted in 2020.
Since then, the UAE has spearheaded efforts to return Syrian President Bashar al-Assad to the Arab fold, improve relations between Iran and the conservative Gulf states, and accommodate Russian efforts to circumvent Ukraine-related US and European sanctions.
Saudi Arabia last month hosted Mr. Al-Assad at an Arab League summit in Jeddah. Mr. Al-Assad's presence ended the League's suspension of Syria's membership a decade ago because of his brutal conduct during the country's civil war.
The United States opposed Mr. Al-Assad's rehabilitation and has vowed to maintain its sanctions on Syria.
In support of the US, Qatari Emir Tamim bin Hamad Al Thani left the summit before Mr. Al-Assad addressed the Jeddah gathering.
Mr. Al-Thani's walkout demonstrated Qatar's deepening ties to the United States in response to the UAE-Saudi-led boycott. Last year, NATO designated Qatar a major non-NATO ally for its role in the US evacuation from Afghanistan.
The deepening ties have not stopped Qatar, home to the largest US military base in the Middle East, from keeping its lines open to China, among others, by granting the People's Republic access to Hamad Port and purchasing Chinese ballistic missiles.
Even so, Qatar, in contrast to the UAE, has been careful not to irritate the United States or stray too far from US policies.
In the latest move to chart its own course, the UAE recently pulled out of a US-led maritime security force, the Combined Maritime Forces (CMF).
Led by a US admiral, the CMF groups 38 countries, including Qatar and Saudi Arabia, in a bid to halt Iranian attacks on commercial ships, weapons smuggling, and piracy.
The UAE said its withdrawal was part of an assessment of "effective security cooperation" in the Middle East.
The UAE foreign ministry maintained that "the UAE is committed to peaceful dialogue and diplomatic engagement as a means of advancing the shared goals of regional security and stability."
The Emirati withdrawal follows Iran's recent seizure of two oil tankers in the Strait of Hormuz. One of the tankers was travelling between two Emirati ports, Dubai and Fujairah, when it was attacked. The attacks reinforced Emirati doubts about the US ability and/or willingness to protect Gulf shipping.
In response to the seizures, the US announced increased allied patrols in the Strait but did not send additional ships or personnel to the region.
Similarly, like the UAE, Saudi Arabia increasingly appears willing to go against US policies. It has resisted US pressure to recognise Israel. The US sees recognition as crucial to its efforts to fashion an integrated regional air defense that would allow the United States to rejigger its security commitment to the Gulf.
By attaching conditions to potential recognition, including a firm US defense commitment and support for a Saudi civilian nuclear programme, Saudi Arabia has created a litmus test for US attitudes towards the kingdom.
Saudi Arabia has rejected US preconditions for nuclear cooperation, including a demand that it follow the UAE's example and surrender its right to extract, enrich or process uranium.
At a mining conference in January, Saudi Oil Minister Abdulaziz bin Salman Al Saud insisted that the kingdom seeks to own "the entire nuclear fuel cycle which involves the production of yellowcake, low-enriched uranium and the manufacturing of nuclear fuel."
In response, the kingdom turned to China. As a result, China and Saudi Arabia extended nuclear cooperation beyond uranium exploitation to nuclear technology last month.
The stepped-up cooperation follows a Chinese-mediated agreement between Saudi Arabia and Iran to restore diplomatic relations. Relations ruptured in 2016 after mobs stormed the kingdom's diplomatic missions in protest against the execution of a prominent Saudi Shiite cleric.
While competing on multiple levels, Saudi Arabia and the UAE gamble that they can successfully play the United States and China against one another as they position themselves as regional leaders. In doing so, they place big bets.
China has a significant interest in Gulf security but has neither the ability nor the will to replace the United States as a guarantor.
Meanwhile, Gulf states remain dependent on an external guarantor.
Their large-scale sophisticated arms acquisitions have yet to enable them to create credible fighting forces. Their inability is not due to lack of resources. Instead, they have shied away from turning their militaries into fighting forces fearing that these could challenge monarchical rule.
Consequently, Saudi Arabia is groping for a face-saving exit from its failed eight-year-old military intervention in Yemen. At the same time, the UAE has established a string of strategic outposts along the Red Sea and in the Horn of Africa that it may not be able to defend sustainably.
"Saudi-US relations are achieving a renewed equilibrium. The UAE is still testing the waters and brinkmanship while Qatar plays it safe. There's an element of bluff poker in this. But, sooner or later, reality will reassert itself, and the Gulf states will accept that dependence on a security guarantor comes at a price," said a Western diplomat.
Erdogan's Victory: Five Challenges He May Face in His Third Term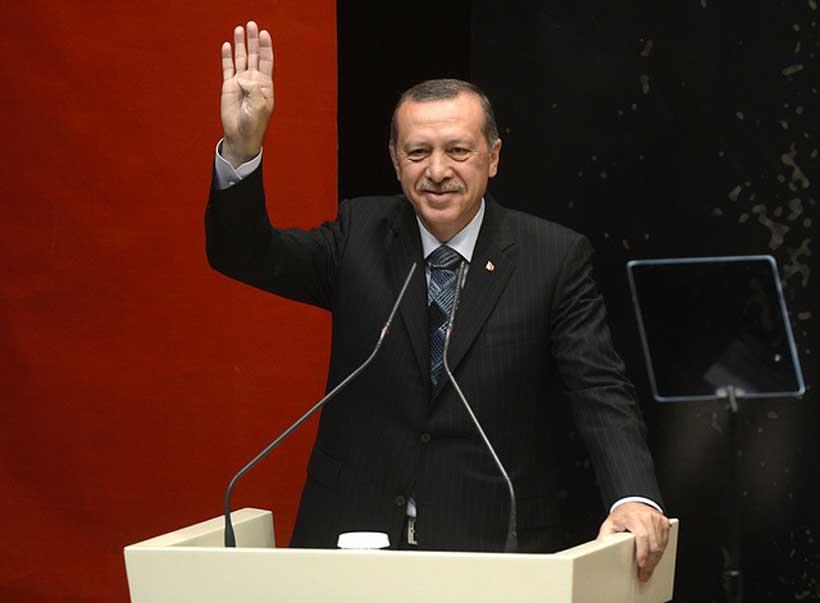 Erdogan, as Turkey's leader, must negotiate a complicated web of local and foreign challenges while retaining power. One of his most difficult tasks will be to strike a balance between the demands of his conservative constituency and the need to promote democratic norms and preserve human rights. He must also find solutions to economic issues like high unemployment and inflation while also handling Turkey's ties with important trading partners such as the EU and Russia. At the same time, Erdogan must endeavor to keep the region stable in the face of violence and instability, notably in Syria and Iraq. Notably, he must find a solution to Turkey's long-standing Kurdish problem, which has been a source of contention for decades. – With so many obstacles ahead of him, Erdogan will need to use all of his leadership abilities if he is to succeed in this new chapter of his political career. Now it's time to observe the issues that Erdogan may face in his third term and their ramifications for Turkey's political environment.
Consolidation of Power and Erosion of Democracy
In his third term as President of Turkey, Erdogan faces a serious challenge: the consolidation of power and the deterioration of democracy. He has attempted to consolidate authority, raising worries about an imbalance in the division of powers and the weakening of checks and balances. To solve this problem, Erdogan must emphasize power decentralization and ensure that democratic institutions have the autonomy and capacity to function independently and efficiently as a check on presidential power. Furthermore, the erosion of democratic ideals is a major problem in Turkey's elections, threatening accountability, openness, and justice. To overcome this dilemma, Erdogan must emphasize the building of these institutions, assuring their independence and ability to function as effective checks and balances on the government. This necessitates a dedication to the rule of law as well as a readiness to engage in constructive discourse with opposition parties and civil society organizations. Furthermore, Erdogan must address the core reasons for political division in Turkey, such as economic disparity and regional differences. This might include enacting laws that encourage inclusive growth and investing in infrastructure projects that benefit all parts of the country. Finally, Erdogan must try to reestablish faith in the political process by ensuring free, fair, and transparent elections. This involves ensuring that all eligible voters have access to the polls and providing enough resources for election monitoring. Erdogan can help ensure that Turkey's democracy stays strong and vibrant for many years to come by implementing these actions.
Erdogan has been chastised for his treatment of journalists, activists, and political opponents, with concerns raised regarding media control, prohibitions on public rallies, and restrictions on free expression. Erdogan must commit to defending free expression, creating a climate that stimulates open conversation, and respecting individuals' rights to peacefully express different views. Furthermore, protecting the integrity and fairness of elections is critical for maintaining democracy. Gerrymandering, limits on opposition parties, and questions about election transparency have all posed obstacles to Turkey's electoral independence and impartiality. Erdogan must emphasize strengthening electoral institutions, maintaining their independence and impartiality, and enacting election reforms that promote justice and inclusion.
Furthermore, he should endeavor to create a more diversified and inclusive political scene in which opposition parties have equal access to the democratic process. This might include things like boosting the political representation of women and minority groups, supporting free speech and assembly, and cultivating a culture of political discourse and compromise. Erdogan should also address foreign observers' concerns about human rights violations and limits on journalistic freedom. Erdogan can demonstrate his commitment to democracy and guarantee that Turkey remains a stable and affluent nation for many years to come by following these actions. The success of Turkey's democracy will be determined by its leaders' capacity to respect the ideals of openness, accountability, and inclusion.
Economic Stability and Growth
Inflation, unemployment, fiscal discipline, income inequality, and foreign variables all offer obstacles to Erdogan's third term in power in terms of preserving economic stability and attaining long-term growth. Erdogan must establish effective monetary policies, maintain fiscal discipline, and work with the central bank to keep inflationary pressures under control. To address high unemployment rates and offer opportunities for the rising population, he must also prioritize policies that stimulate investment, assist small and medium-sized firms (SMEs), and improve vocational training programs. To minimize dependency on foreign borrowing and promote fiscal stability, he must maintain fiscal discipline and competent debt management. In order to negotiate these hurdles and ensure economic stability, he must diversify trade partners, develop diplomatic connections, and execute smart economic policies.
To achieve these objectives, the leader must prioritize investments in infrastructure and technology to improve productivity and attract foreign investment, as well as education and training programs to develop a skilled workforce capable of competing in the global market. He must implement policies that encourage innovation and entrepreneurship to foster economic growth. The leader must address income inequality and ensure that economic growth benefits all citizens. The success of the leader will be determined by his ability to balance conflicting priorities and make tough decisions in the face of uncertainty. He can guide his country in the right direction by prioritizing investments in infrastructure, education, innovation, and social welfare while simultaneously preserving budgetary discipline and sound economic policies.
Managing Geopolitical Relationships
Managing Turkey's geopolitical ties will be one of the most challenging challenges Erdogan will confront during his third term as president. Because Turkey is strategically placed at the crossroads of Europe, Asia, and the Middle East, its external arrangements and universal relations are vital to its national interface and stability. Exploring the complicated geographical characteristics and maintaining connections with numerous world powers may be one of Erdogan's most pressing challenges. Relations between Turkey and nations such as the United States, Russia, and European Union members have a considerable influence on its political, financial, and security relationships. Erdogan must closely supervise these ties in order to protect Turkey's national interface while also strengthening regional structural integrity.
Erdogan may also face difficulties as a result of the Syrian war and its consequences for Turkish security and territorial stability. Turkey has been directly touched by the crisis, allowing millions of Syrian refugees to enter the country and coping with security concerns along its border. Erdogan must study the conflict's intricacies in order to seek a peaceful settlement that protects Turkey's security interests, promotes regional stability, and addresses the emergency. Furthermore, the Eastern Mediterranean debate is a significant impediment to Erdogan's third term. Turkey's claims and confrontations with neighboring nations about maritime borders, natural resources, and energy exploration have heightened regional tensions. Overseeing these issues while protecting Turkey's interface requires mediation and dialogue with territorial partners like Greece, Cyprus, and other Eastern Mediterranean countries.
Additionally, Erdogan's foreign policy decisions and opinions on a variety of global issues have the potential to affect Turkey's worldwide reputation and ties with other countries. Erdogan must handle issues such as human rights concerns, territorial clashes, and geopolitical competitions while maintaining Turkey's national interface and growing its image as a capable and powerful global performer. Erdogan must also deal with the challenge of balancing the East with the West in Turkey's distant approach. Turkey has maintained close ties with both Western and Middle Eastern territorial powers. Overseeing this delicate shift requires Erdogan to advance interaction and engagement with a broad range of performing artists while avoiding alienation or overdependence on any one nation or area.
Addressing Human Rights Concerns
One of the primary problems Erdogan confronts in his third term as Turkish president is dealing with the country's human rights concerns. Turkey's human rights record has attracted worldwide attention and criticism, with concerns raised pertaining freedom of expression, press freedom, judiciary independence, and minority treatment. One of the most difficult tasks that President Erdogan must tackle is ensuring freedom of expression and freedom of the press. Turkey has been accused of stifling dissenting voices, with journalists, activists, and opposition organisations subjected to restrictions, censorship, and legal action. Erdogan must promote free expression by allowing for varied viewpoints, constructive criticism, and open and public discussion. A dynamic and democratic society requires the strengthening of press freedom and the independence of the media.
Erdogan must also address concerns about judicial independence and impartiality. A fair and independent court is required to defend the rule of law and protect citizens' rights. Erdogan must work to improve the judiciary's independence and guarantee that judges are appointed on merit rather than political reasons. Maintaining public faith in the legal system requires the establishment of a fair and transparent judicial system that promotes human rights. Dealing with ethnic minorities, notably Kurds, is another difficulty, and President Erdogan must address their concerns, encourage their integration, and safeguard their rights and cultural autonomy. This involves dealing with concerns such as discrimination, access to education and health care, and cultural and linguistic diversity.
Implementing comprehensive measures to promote discussion, reconciliation, and the empowerment of minority populations are critical stages in tackling Turkey's human rights challenges. Furthermore, Erdogan as president should emphasize the battle against impunity for torture, ill-treatment, and abuses of human rights. A solid human rights framework must include the investigation of charges of human rights breaches, the holding of criminals responsible, and the provision of reparation to victims. Improving Turkey's human rights status requires strengthening oversight systems, providing access to justice, and encouraging law enforcement openness. International collaboration and engagement can also help to address human rights concerns. President Erdogan should collaborate with international organizations, civil society groups, and other nations to exchange best practices, learn from successful experiences, and promote human rights discussion. Productive collaboration with foreign partners would help Turkey enhance its human rights protection and build a favorable image on the global stage.
Kurdish Question and Ethnic Tensions
The persistent Kurdish crisis and ethnic tensions in Turkey are among the fundamental difficulties Erdogan faces in his third term as Turkish president. The Kurdish community in Turkey has long demanded greater acknowledgment of its cultural and political rights, leading to decades of war and turmoil. President Erdogan must manage a complicated web of political, cultural, and social concerns in order to address the Kurdish issue. Finding a balance between the government's security concerns and the Kurds' genuine demands is one of the most difficult tasks. President Erdoan must work for a peaceful resolution via conversation and talks, as well as a long-term solution that safeguards the rights of both the Kurdish people and Turkish society as a whole. In order to promote inclusion, it is critical to promote Kurdish cultural and linguistic rights.
President Erdogan should emphasize policies that allow for more cultural autonomy within the framework of a united Turkish state, as well as policies that support the preservation and promotion of Kurdish language and culture. Equal access to education, health care, and economic opportunities for the Kurdish minority is also vital to eliminating socioeconomic disparity and strengthening social cohesion. President Erdogan must also address issues of prejudice and injustice among the Kurdish people. Ethnic conflicts can be reduced by ensuring equitable legal treatment, eliminating prejudice, and fostering social inclusion. President Erdogan should work to foster trust between the Kurdish people and the government, as well as an atmosphere in which all residents feel valued and included. Furthermore, effective institutions for Kurdish political representation must be established. – President Erdogan should support policies that allow Kurdish political parties to engage effectively in the democratic process and guarantee that the different perspectives and interests of the Kurdish population are reflected and represented in decision-making bodies. Erdogan must handle the security issues surrounding the Kurdish issue. Counter-terrorism and national security are vital issues, but it is critical to distinguish between violent extremist organizations and peaceful Kurdish political activities. Erdogan should pursue extremist forces while also creating prospects for constructive political engagement and reconciliation with the Kurdish people. International participation and collaboration can help solve the Kurdish crisis. Pesident Erdogan should be open to constructive conversation and collaboration with international players, particularly neighboring nations and regional organizations, in order to gain insights and aid in managing ethnic tensions and maintaining peace and stability.
To summarize, the Kurdish question and ethnic tensions are important issues for Erdogan in his third term as Turkish president. President Erdogan can lessen ethnic tensions and foster social cohesion by supporting cultural rights, combating discrimination, ensuring political representation, and pursuing peaceful solutions. Addressing the Kurdish issue successfully demands a broad and inclusive strategy that respects the rights and aspirations of all citizens and leads to a more peaceful, united Turkey.