Biodiversity Essential to APEC Economies
Celebrating a decade of honoring young scientists, APEC is now accepting nominations for the 2020 APEC Science Prize for Innovation, Research and Education, or ASPIRE, which spotlights cross-border innovations led by scientists in the region.
APEC 2020 host economy Malaysia has declared this year's theme as 'Biodiversity for a Prosperous Economy'. The 2020 ASPIRE Prize will be awarded to scientific research focused on biodiversity and how it contributes to local livelihoods, traditional and modern medicines, and economic development.
"Biodiversity underpins the health of our economies. Innovative research can contribute towards sustainable development by promoting best practices in waste management, food security and energy use," said Yeo Bee Yin, Malaysia's Minister of Energy, Science, Technology, Environment, and Climate Change.
Since its establishment in 2011, the ASPIRE prize has recognized young scientists addressing issues ranging from food security to sustainable ocean management and strengthening science and technology networks. The winning entry will receive US $25,000.
Each APEC economy may nominate one individual, who must be from the region and under 40 years of age. The impact of their work will be judged on their excellence in research and cross-border collaboration with peers from other APEC economies. Relevant academic disciplines include biology, chemistry, environmental science, and physics, among others.
"An enhanced knowledge and understanding of the complex relationships between biodiversity, global health, and development will lead to greater economic prosperity," says Mr. Daniel Dufour, Chair of the APEC Policy Partnership for Science, Technology, and Innovation, which administers the annual ASPIRE Prize. "Our economies are on the cusp of a pivotal change – we have before us an opportunity to come together to showcase research that may help us solve the significant challenges ahead."  
To be awarded in Malaysia in August 2020, the prize is co-sponsored by Wiley and Elsevier, renowned publishers of scholarly scientific knowledge.
"Biodiversity is essential for our collective future. This year, the ASPIRE Prize will highlight pioneering research that reduces environmental risks and promotes sustainability. It is an honor to support the high caliber of work within APEC," said Brian Napack, Wiley's CEO.
"We could not be more proud to be part of the ASPIRE Prize's decade of encouraging innovation that advances inclusive and sustainable growth," said Youngsuk "Y.S." Chi , Chairman of Elsevier. "We look forward to seeing more smart solutions for shared prosperity from the region's brilliant research community."
No More Business as Usual: Green Deal Needed in Europe's Recovery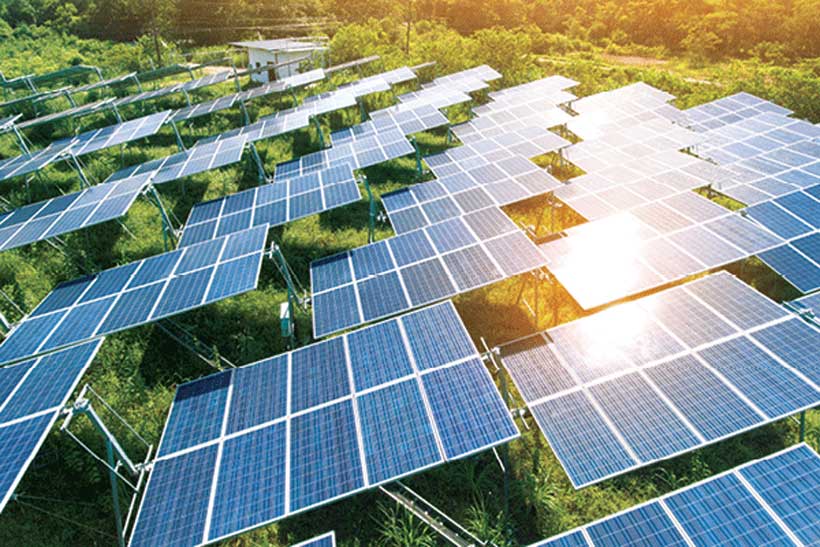 Chief executive officers (CEOs) and senior representatives of around 30 European companies expressed today their support for the European Green Deal as a growth strategy for Europe with a joint statement. The COVID-19 recovery is the opportunity to reset Europe's economy with a new growth model on the path to net-zero emissions, based on circularity, renewable energy and low-carbon industries.
The CEOs said they firmly believe the way out of the current crisis cannot be more of the same. They commit to reducing their carbon footprint and to embrace new production and work models to play their part in decarbonizing Europe's economy and achieving climate-neutrality by 2050.
"The COVID-19 pandemic requires a massive and coordinated economic stimulus to both mitigate the economic repercussions of the pandemic and, above all, to accelerate the necessary transition to a low carbon economy. We have to take more and faster action with more emphasis on sustainability and circularity. The European Green Deal presents an opportunity to do just this. It requires a strong partnership between business, politics and society. Together we can make Europe the greenest, most innovative and inclusive region in the world, where the Green Deal should provide jobs and economic prosperity at the same time. The action plan announced today by the WEF CEO Action Group for the European Green Deal is an important step with concrete actions to support this agenda." commented the CEO Action Group Co-Chairs, Axa's CEO Thomas Buberl and Feike Sybesma, Royal DSM's Honorary Chairman.

"The EU is putting in place the largest and greenest stimulus plan ever. It is the right time for businesses to show how they can effectively contribute to achieving the EU's climate targets. As a next step, this group is working on lighthouse projects, which demonstrate how to step up action in areas such as sustainable transport and mobility, food and agriculture and renewable energy markets," Børge Brende, President of the World Economic Forum, added.
The EU Commission President Ursula von der Leyen, in her State of the European Union speech today, is expected to reassert the Green Deal as a central element of Europe's growth strategy and the region's recovery efforts. Frans Timmermans, the European Commission's Executive Vice-President in charge of the European Green Deal, welcomed the CEO statement: "The Green Deal is a once-in-a-generation effort to transform our economy. It is crucial to have European businesses on board, as we'll need every company to contribute to climate neutrality and help deliver on the Green Deal. I very much support the efforts of the CEO Action Group to implement the European climate agenda."
CEOs and senior representatives supporting the statement are:
Michael Altendorf, Co-Founder and Chief Executive Officer, Adtelligence GmbH, Germany
Marco Alverà, Chief Executive Officer, Snam S.p.A., Italy
Claudia Azevedo, Chief Executive Officer, SONAE SGPS SA, Portugal
Kai Beckmann, Chief Executive Officer, Performance Materials, Member of the Executive Board, Merck, Germany
Dick Benschop, President and Chief Executive Officer, Royal Schiphol Group, Netherlands
Jesper Brodin, Chief Executive Officer, Ingka Group (IKEA), Netherlands
Thomas Buberl, Chief Executive Officer, AXA SA, France*
Levent Cakiroglu, Chief Executive Officer, Koç Holding AS, Turkey
Bertrand Camus, Chief Executive Officer, SUEZ, France
Liam Condon, President, Bayer Crop Science, Bayer AG, Germany
Claudio Descalzi, Chief Executive Officer, Eni SpA, Italy
Hanneke Faber, President, Foods and Refreshment Division, Unilever, Netherlands
Camilla Hagen Sørli, Member of the Board, Canica AS, Norway
André Hoffmann, Vice-Chairman, F. Hoffmann-La Roche Ltd, Switzerland
John Holland-Kaye, Chief Executive Officer, Heathrow Airport Holdings Limited, United Kingdom
Svein Tore Holsether, President and Chief Executive Officer, Yara International ASA, Norway
Paul Hudson, Chief Executive Officer, Sanofi, France
Nuno Matos, Chief Executive Europe, HSBC Holdings Plc, United Kingdom
Gerald Podobnik, CFO Corporate Bank, Deutsche Bank AG, Germany
Jonas Prising, Chairman and Chief Executive Officer, ManpowerGroup, USA
Nicolas Namias, Chief Executive Officer, Natixis, France
Yves Robert-Charrue, Member of the Executive Board and Head of Switzerland, Europe, Middle East & Africa, Bank Julius Baer & Co. Ltd, Switzerland
Michael Schernthaner, Chief Executive Officer, Schur Flexibles Group, Austria
Veronica Scotti, Chairperson, Public Sector Solutions, Swiss Re Management Ltd, Switzerland
Marco Settembri, Executive Vice-President and Chief Executive Officer, Europe, Middle East and North Africa, Nestlé, Switzerland
Feike Sybesma, Honorary Chairman, Royal DSM NV, Netherlands*
Jean-Pascal Tricoire, Chairman and Chief Executive Officer, Schneider Electric, France
Loic Tassel, President, Europe, Procter & Gamble, Switzerland
Bernhardt von Spreckelsen, Fashion Photographer & Developing Hyper Luxury, Brand Owner, Bernhardt von Spreckelsen, United Kingdom
The CEO Action Group for the European Green Deal, launched in autumn 2019 in cooperation with the World Economic Forum and the European Commission, seeks to mobilize business to step up commitments towards achieving the Green Deal and the EU greenhouse gas reduction targets for 2030 in order to drive a clean and inclusive economic recovery.
*Co-chairs of the CEO Action Group for the European Green Deal
Indigenous People in World Affairs
In late May, the world's biggest iron ore miner Rio Tinto legally destroyed two historically significant sacred caves in a Western Australian state, against the wishes of the traditional Aboriginal owners, which sat atop a high-grade ore body it planned to mine.
The destruction distressed the local Puutu Kunti Kurrama and Pinikura people (PKKP) and fuelled a wider public outcry that led to an inquiry into how the blast was legally sanctioned.
The destruction of the sites, which showed evidence of 46,000 years of continual habitation, occurred just as the Black Lives Matter protests trained a global spotlight on racial injustice.
The inquiry is looking at how a culturally significant site came to be destroyed, the processes that failed to protect it, the impacts on traditional owners, and the legislative changes required to prevent such incidents from recurring.
Rio is conducting its own independent board review into the incident, due to be completed in October, and has pledged to make the findings public.
Aboriginal cultural heritage is a fundamental part of Aboriginal community life and cultural identity. It has global significance and forms an important component of the heritage of all Australians.
But the destruction of this culturally significant Aboriginal site is not an isolated incident. Rio Tinto was acting within the law.
In 2013, Rio Tinto was given ministerial consent to damage the Juukan Gorge caves. One year later, an archaeological dig unearthed incredible artefacts, such as a 4,000-year-old plait of human hair, and evidence that the site was much older than originally thought.
But state laws let Rio Tinto charge ahead nevertheless. This failure to put timely and adequate regulatory safeguards in place reveals a disregard and disrespect for sacred Aboriginal sites.
Another example is the world's leading steel and mining company ArcelorMittal.
ArcelorMittal needs to move beyond good intentions on environmental and social improvements and turn words into deeds. Despite its rhetoric on social responsibility, the company continues to destroy the environment, risk people's lives and displace local communities, according to a new report launched in 2019 by the Global Action on ArcelorMittal coalition to coincide with the company's annual shareholder meeting in Luxembourg.
Comprising case studies from seven countries ranging from the Czech Republic to India and South Africa, the report also reveals new problems emerging around ArcelorMittal's iron ore-mining operations in Nimba County, Liberia, including unclear resettlement plans for local people, a lack of permanent employment from the mine, threats to the Mount Nimba Nature Reserve, and a questionable donation of 100 pickup trucks.
The action of another manufacturer also raises controversy. Anglo American is a global mining company with a portfolio that spans diamonds, platinum, copper, iron ore and more. The emissions from a new Anglo American underground mine project in Chile could be catastrophic for the nation, ecologists reveal. The multinational company has so far avoided scrutiny of the project by hollowing out regional environmental organisations and sharing erroneous information with the scientific community. Anglo American, a London Stock Exchange listed company, has tunnelled under a Chilean glacier, with a plan to excavate copper and approximately 166 million tonnes of raw material from beneath the Yerba Loca nature sanctuary. This is equivalent to the volume of 127 Costanera Centre towers—South America's tallest building, which sits at 300 metres and is located in Santiago. It then plans to backfill the entire mine with approximately 114.9 million tonnes of concrete.
The carbon footprint of the 3.4 million tonnes of cement required will be equivalent to 3.2 percent of the South American nation's 2016 carbon dioxide equivalent emissions, or the collective carbon dioxide emissions of 20 of the world's least-polluting countries. The number rises to 9.7 percent if Anglo American's plan to extend the life of the mine from 2036 to 2065 is agreed.
We have more good examples.
The third largest steelmaker in the world is Nippon Steel. Each year beginning from 2015, the company has conducted a forest environment preservation activity—Greenship Action. In order to protect the valuable nature in the Tokyo metro area, with the cooperation of NPOs and members of the local forestry industry, Nippon Steel have been performing thinning work and creating access roads in the mountain forests of Ome City in Tokyo. Although cutting down trees may seem like environmental destruction, if the forest is left on its own, the trees will grow increasingly dense, resulting in a dark and unhealthy forest due to the lack of sunlight penetration. By identifying necessary and unnecessary trees, and removing the unnecessary ones, a suitable amount of sunlight can enter, restoring an environment that allows a diverse range of woodland life to coexist. This activity is a valuable opportunity for the participants to personally experience and understand the importance of contributing to society.
The Russian company Nornickel is a global leader in the production of the mineral nickel. Murmansk Oblast and the Taymyr Peninsula have been the homeland for indigenous peoples of the Arctic for generations and are the principal sites for the company's activities. The Sámi, Nentsy, Nganasan, Entsy, Dolgan, and Evenki communities have preserved the traditional life, culture, and economy of Northern peoples, including reindeer herding, hunting, fishing, and gathering. Healthy and productive ecosystems, both on land and water, are the basis of indigenous people's culture and identity, supported by the company.
In particular, the company allocates funds for the construction and repair of housing for indigenous peoples, the improvement of small and remote settlements in Taimyr, and the provision of food for the children of reindeer herders. Norilsk Nickel also renders assistance to the indigenous population with air transportation of goods to remote villages, supplies of building materials and fuel.
This article takes a critical look at how large-scale mining works in the emerging global economy. The strategies adopted by governments around the world in recent years to encourage foreign investment in exploration and production of minerals raise questions about how multinational mining companies are approaching environmental and related challenges. And the role of ecology in the policy of companies should only grow.
10 years to restore our planet. 10 actions that count
Against a backdrop of environmental crisis, the UN Decade on Ecosystem Restoration is a chance to revive the natural world that supports us all. A decade may sound like a long time. But scientists say that these next ten years will count most in the fight to avert climate change and the loss of millions of species. Here are ten actions in the strategy of the UN Decade that can build a #GenerationRestoration.
Empower a global movement
The UN Decade aims to stop and reverse the destruction and degradation of billions of hectares of ecosystems. It is a daunting task, made more complicated by the diversity of ecosystems and the threats they are facing: from lush forests threatened by wildfires to agricultural soils so eroded that they may only carry a few more years of harvests. No single entity can steer the course in this endeavour. The UN Decade thus connects and empowers the actions of the many. Groups and individuals can get informed about restoration opportunities in their area, joining initiatives already underway, or start their own.
Invest in restoration
Restoration takes resources. Organizations driving activities on the ground are often underfunded and face financial insecurity. While the benefits of restoration far outweigh the costs, it can only happen with long-term financing. Governments, international lenders, development agencies, the private sector and individuals will have to ramp up their support.
Set the right incentives
In the long-term, healthier ecosystems can produce bigger harvests, more secure incomes and a healthier environment. But caring for nature can also mean foregoing some of the financial gains of less sustainable practices. There are ways to change this by incentivizing restoration activities and reducing subsidies that finance harmful practices, in the agriculture and fishing industries, for example.
Celebrate leadership
Over the past years, we have witnessed incredible momentum around restoration. Campaigns to plant trillions of trees have captured the imagination of many communities. Under the Bonn Challenge, more than 60 countries have committed to bringing 350 million hectares of forest landscapes back to life. Indigenous peoples have acted as defenders of their ecosystems for generations. The UN Decade will celebrate leadership and encourage others to step up.
Shift behaviours
Deforestation, the depletion of fish stocks and the degradation of agricultural soils are all caused by global consumption patterns. The UN Decade will work with all partners to identify and encourage restoration-friendly consumption. This can range from changes in diets to promoting restoration-based products.
Invest in research
Restoration is complex. Practices that work in one ecosystem may have adverse impacts in another. As the climate changes, new uncertainties arise. Returning to a former state may not be desirable as hotter temperatures or shifting rainfall call for more resilient plants and crops. Scientific understanding of how to restore and adapt ecosystems is still developing. Considerable investments are needed to identify the best practices to restore our planet – one plot at a time.
Build capacity
Thousands of conservation and restoration initiatives are already underway. The UN Decade will be fuelled by their vision, expertise and dedication. However, practitioners often face barriers that keep them from taking their projects to scale. Other critical sectors, such as finance, require more data and insights to make informed decisions. The UN Decade's strategy seeks to build the capacity of marginalized groups that stand to lose most from the destruction of ecosystems – such as indigenous peoples, women and youth to take an active role in restoration.
Celebrate a culture of restoration
The power to revive our environment does not lie only with governments, experts and practitioners alone. Healing the planet is a cultural challenge. The UN Decade's strategy therefore calls on artists, storytellers, producers, musicians and connectors to join the #GenerationRestoration.
Build up the next generation
Youth and future generations are most impacted by the current rapid destruction of ecosystems – they also stand to benefit the most from a restoration economy. The UN Decade's strategy links the wellbeing of youth and the goals of restoration. Education for restoration will turn today's children into ecosystem ambassadors and provide skills for sustainable jobs.
Listen and learn
We would like to hear from you. Take a quick survey to help us learn more about you and how you want to be involved.