Artificial intelligence: Tackling the risks for consumers
Artificial intelligence and automated decision making processes can pose certain threats to consumers. Find out how the European Parliament wants to protect them.
What is artificial intelligence and why can it be dangerous?

As learning algorithms can process data sets with precision and speed beyond human capacity, artificial intelligence (AI) applications have become increasingly common in finance, healthcare, education, the legal system and beyond. However, reliance on AI also carries risks, especially where decisions are made without human oversight. Machine learning relies on pattern-recognition within datasets. Problems arise when the available data reflects societal bias.

Artificial Intelligence in decision-making processes
AI is increasingly involved in algorithmic decision systems. In many situations, the impact of the decision on people can be significant, such as access to credit, employment, medical treatment, or judicial sentences. Automated decision-making can therefore perpetuate social divides. For example, some hiring algorithms have been found to be biased against women.

How to protect consumers in the era of AI

The development of AI and automated decision-making processes also presents challenges for consumer trust and welfare. When consumers are interacting with such a system, they should be properly informed about how it functions.

The position of the Parliament
In a resolution adopted on 23 January, the internal market and consumer protection committee urges the European Commission to examine whether additional measures are necessary in order to guarantee a strong set of rights to protect consumers in the context of AI and automated decision-making.
"We have to make sure that consumer protection and trust is ensured, that the EU's rules on safety and liability for products and services are fit for purpose in the digital age," said German Greens/EFA member Petra De Sutter., chair of the internal market and consumer protection committee.
Next steps
MEPs will vote on the resolution in mid February. After that it will be transmitted to the Council and the Commission. The Commission should present its plans for a European approach to AI on 19 February.
How to protect yourself from cybercrime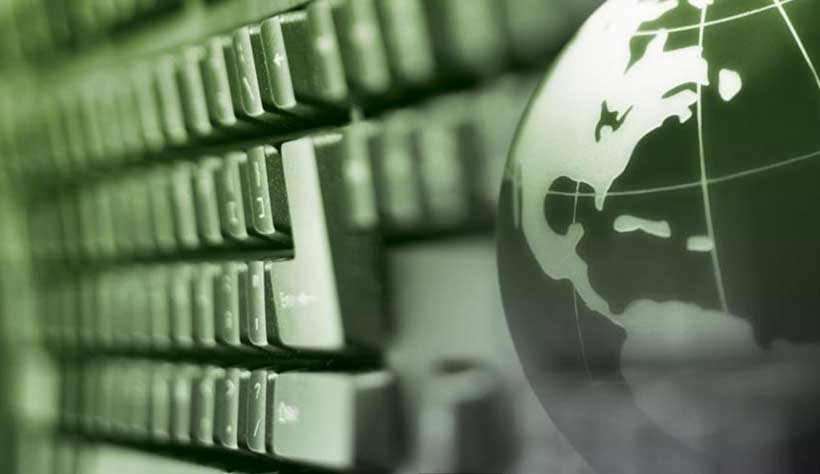 Cybercrime has rocketed since the start of the Covid-19 pandemic as many try to exploit people's fears. Below are tips on how to protect yourself.
The introduction of measures to contain the coronavirus means we are spending more time online, whether teleworking or surfing. Combined with anxieties caused by the crisis, this often results in unsafe online behaviour and cybercriminals are exploiting these weaknesses.
They use phishing, installing malware and other malicious practices to steal data and access devices, allowing them to do anything from accessing bank accounts to organisations' databases.
The most common Covid-19 cyber-attacks:
Fake messages or links exploiting concerns, driving to malicious websites or including malware themselves, including news about miracle cures, fake maps about the spread of the virus, donation requests, emails impersonating healthcare organisations
Fake messages or calls purporting to be from Microsoft, Google Drive etc. trying to get hold of your login and password by offering "help" or threatening the suspension of your account
Fake messages about non-existent package deliveries
How can I protect myself online?
The EU is pushing telecom operators to protect EU networks against cyberattacks, but in the meantime, following the tips below can help you stay safe while using the internet and working remotely.
Be cautious with unsolicited emails, text messages and phone calls, especially if they use the crisis to pressure you into bypassing the usual security procedures. The attackers know that it is often easier to trick humans than to hack into a complex system. Remember banks and other legal groups will never ask you to reveal passwords.
Secure your home network. Change the default password for your Wi-Fi network to a strong one. Limit the number of devices connected to your Wi-Fi network and only allow trusted ones.
Strengthen your passwords. Remember to use long and complex passwords that include numbers, letters and special characters.
Protect your equipment. Make sure you update all your systems and applications and that you install an antivirus software and keep it up to date.
Family and guests. Your children and other family members can accidentally erase or modify information, or even worse, accidentally infect your device, so don't let them use the devices you use for work.
New global platform to keep information networks 'safer, stronger' throughout COVID-19 pandemic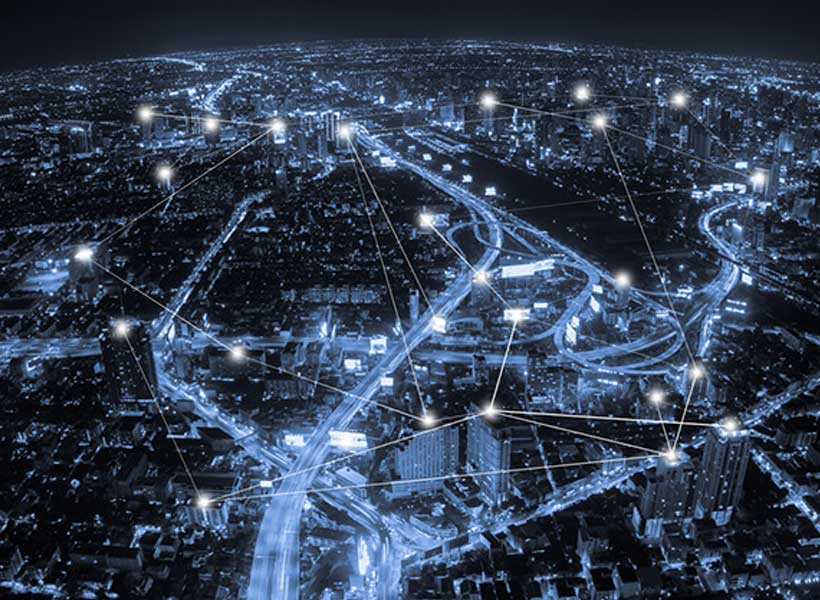 The International Telecommunication Union (ITU) launched a new platform on Monday to help global networks under increasing strain and facing rising demand during the COVID-19 crisis to remain "safer, stronger and more connected", according to the specialized agency's chief.
"The new platform will assist governments and the private sector in ensuring that networks are kept resilient and telecommunication services are available to all", said ITU Secretary-General, Houlin Zhao.
Telecommunication networks have never before been as vital to "our health and safety, and to keep our economy and society working" as they are during the current crisis, where millions are being encouraged to stay put at home, the ITU chief maintained.
He has asked instructed his team to "leverage without any delay" the new platform in aid of existing networks "to help countries and industry cope with the increasing stress being put on global networks".
"At stake is our ability, as one human family, to give health workers everywhere, the tools they need to carry out their duties, to allow all those that can to work from home, to trade online, to ensure that hundreds of millions of children and young people keep up with their studies, and to keep in touch with loved ones, wherever they are", he detailed.
The Global Network Resiliency Platform will also share best practices and initiatives that have been put in place during the COVID-19 crisis to ensure that telecommunication services are available to the maximum extent possible.
Moreover, the portal will collect relevant information and expertise on actions that telecommunication policymakers and others in the regulatory community can use to ensure that their networks serve their country's needs.
'Relevant and trustworthy' information
"This new ITU platform will provide countries struggling to find appropriate solutions to ensure their networks' resiliency with relevant and trustworthy information and expertise on how to cope with the stresses faced by their infrastructure", assured the agency chief.
"And because time is of the essence, it will give those countries that still have time to prepare an opportunity to learn from what is being done elsewhere – from emergency spectrum reassignments to guidelines for consumers on responsible use".
Serving initially as an informative tool, the portal will soon be expanded to provide an interactive and engaging platform for continuous sharing throughout the pandemic and beyond.
"The crisis we are in today calls for solidarity", he spelled out. "In these uncertain times, we should not forget all those around the world who still lack access to the Internet".
ITU has long promoted universal, reliable and affordable connectivity, and will continue to push on all these fronts and advocate until everyone is connected.
"I call on all ITU members, from the public and private sector alike, to come together to build the best platform we can so that information and communication technology can help defeat COVID-19 and make us safer, stronger and more connected", concluded the Secretary-General.
The Influence of Artificial Intelligence on Future Education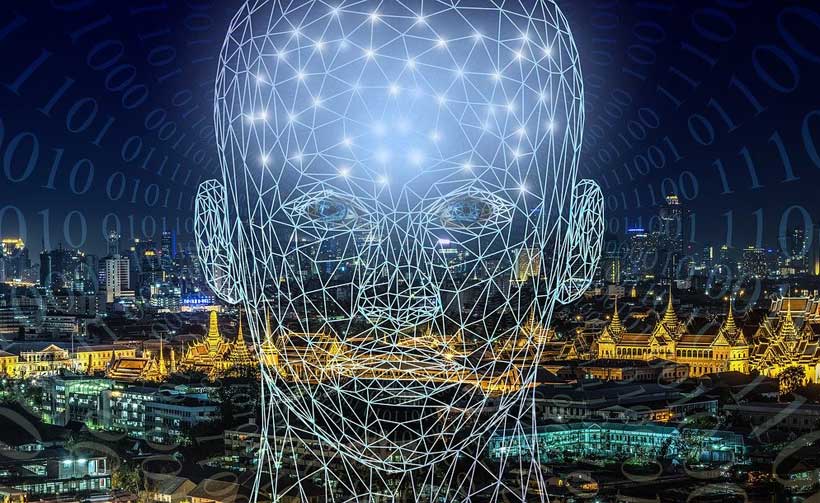 The way people receive and consume news and entertainment has changed drastically nowadays with features such as personalized content coming into play. Other technologies have also changed the entire ball game regarding content creation and distribution.
Although this subset of AI seemed to thrive, the growth was quite stagnant in the education industry, but not of late. There are many applications of AI in the education industry that have transformed the perspective of many students by enabling smart learning.
So, how has AI changed the education industry and what is the future in this? Here is the influence of Artificial Intelligence on future education:
Smart educational content
Smart educational content is a technique that is still emerging in most countries which entails digitalizing the curriculum. When that curriculum is available on digital platforms, it becomes more interactive and beneficial to the students. For example, AI systems are used to make textbook content much more comprehensible and easy to navigate.
AI can also categorize the contents of the curriculum and group it efficiently together for easier reference in the classroom. The content entailed by the curriculum that can be categorized by AI-powered programs could range from videos, audio, and eBooks.
These systems are currently being developed to cater for all ages and educational levels. In that way, education and AI cooperate to make things easier for students without threatening the jobs of teachers.
Aiding teachers
Teachers don't only teach but they have a lot of other administrative work to do that could easily wear them down. That doesn't only affect their productivity but it also impacts the performance of the classes they teach. To solve that problem for teachers, AI systems have been specifically designed to give teachers a lighter workload.
Some systems help teachers grade their papers and prepare lesson plans for them. AI systems can now grade multiple choice questions and hopefully, in the near future, machine learning will enable it to take on more complex answers.
The next development teachers are looking forward to concerning lightening their administrative workload is processing enrollment processes.
Online writing agencies that provide assignment help for Aussies are already using AI systems to organize their processes better. Segregating the work orders, processing the writing orders and AI-enabled live chats are some of the examples of the techniques they have already incorporated.
Personalized learning
Most probably, you have used the personalized recommendations on Netflix or YouTube to get the content you like and prefer. Students can have the same luxury now and get a personalized learning experience. AI systems can spot the areas where the students lag behind and tries to create an easier learning process for them.
Teachers can also know exactly where to focus and how to deliver the content they have prepared. There are also AI tutoring systems that help students suffering in some subjects get the help they need. The latter programs give instantaneous feedback and work with students directly so they can improve their grades.
Creating teaching content
Teachers should prepare engaging content to try and excite the class while he teaches. Otherwise, students will be bored and doze off. To combat that, teachers try to arrange interactive games and quizzes to try and get the class fully engaged. That helps students perform really well and excel over their peers that didn't have exposure to this style of teaching.
Although that may be great for students, the teachers may bear the full brunt of this development in their teaching method.
To cut down the expenses and the time spent trying to create quizzes, teachers can leave that to AI-powered programs to prepare the material they will use. These programs create the quizzes and games for the teachers them additional free time.
Connecting students globally
Technology has been well-known to connect different people who may even live on either side of the planet. That can be very useful for students all around the world for easier communication and sharing of ideas. Some platforms currently cater to certain universities and students globally and it allows them to study together.
AI comes in handy to sort the data provided by the different students logging into the platform. For example, classes may need to be sorted by curriculum and directed to the relevant portal.
AI serves that purpose and can control access to the platforms that are being used by those students globally. The use of AI in this capacity is still under construction and needs to be fine-tuned for optimum performance.
Final thoughts
AI and education definitely go hand in hand and its collaboration has proved very effective for students and teachers. The latter can get administrative help through systems that grade papers and prepare lesson plans. While students can enjoy getting a personalized learning experience that enables students to perform better.
Digital classrooms are also possible due to AI and students can enjoy accessing these platforms due to this technology. These are just a few examples of how AI has collaborated with the education industry and there are many more.