AIIB to Invest in Emergency Public Health Infrastructure in China
The Asian Infrastructure Investment Bank (AIIB) announced today it has been in active discussions with the Government of China to strengthen the country's emergency public health infrastructure. Subject to the approval of its Board of Directors, AIIB stands ready to support China through public health infrastructure loans to meet the government's immediate and longer-term public health needs.
"People from over 50 nations work at AIIB and we have all made China our home. With the full impacts of this epidemic still unknown, we want to do our part as residents of China to help stop its spread," said AIIB President Jin Liqun. "In line with AIIB's mission, we will also work with the Government of China to identify effective public health infrastructure investments that will prevent the rapid spread of future outbreaks."
As a way to give back to the community where AIIB's staff live and work, the Bank is also matching staff donations to purchase medical equipment to help China control the spread of the novel coronavirus (2019-nCoV).
According to the World Health Organization, "public health infrastructures contribute directly to final global public goods for health provision (e.g. sewers) and indirectly (e.g. education)." Further investment from multilateral partners, such as AIIB, can help strengthen China's public health infrastructure, which can have a lasting and global health impact.
President Jin further stated, "We look forward to working with other multilateral development banks, private partners and other funders who wish to join hands in bolstering China and other members' ability to respond to and deal with epidemics and other public health emergencies. These types of investments will not only improve the health of Chinese citizens but can have a global impact in terms of prevention and education."
Easier, early cervical cancer testing to save lives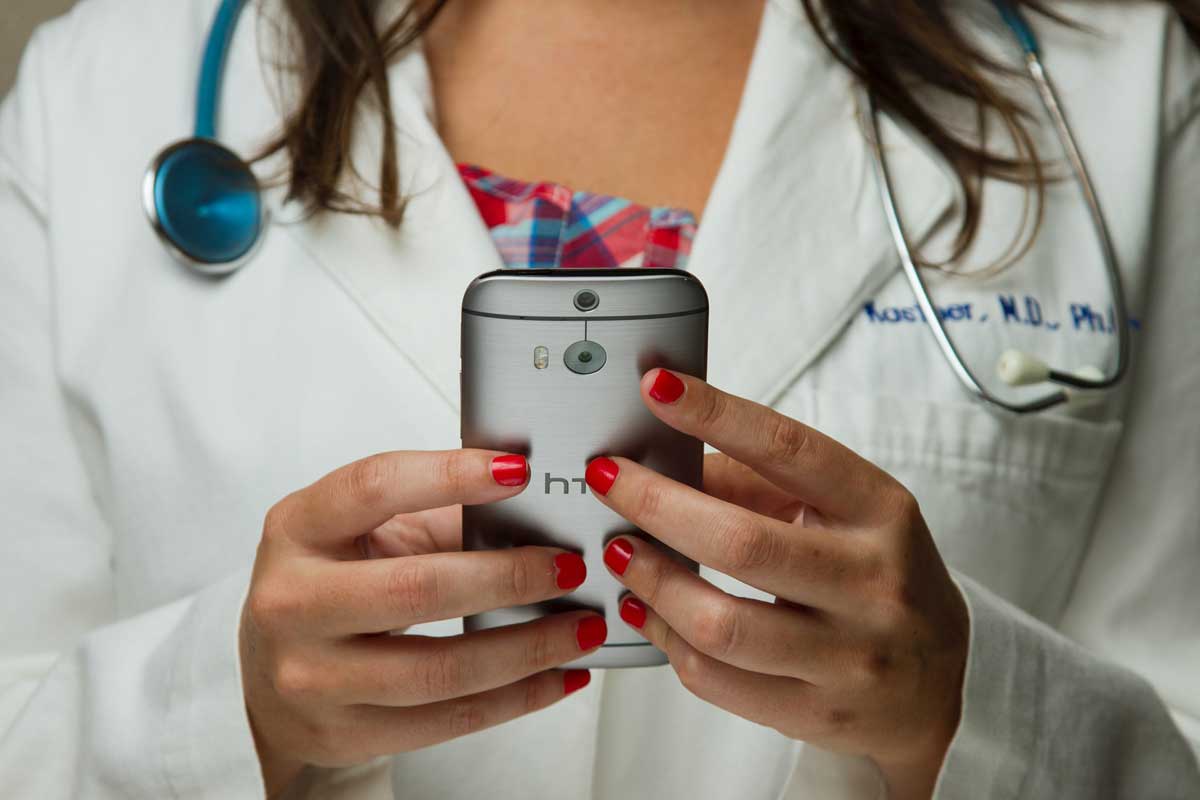 by Alex Whiting
Prevention and the HPV vaccine is helping to reduce the numbers of women dying with cervical cancer but new portable screening kits and new types of lab tests will improve diagnosis and earlier treatment of the disease.
New advances in screening for cervical cancer – the fourth most common cancer among women – have the potential to save many women's lives, their developers say.
While outcomes for women with cervical cancer have improved overall in recent years, the death toll from the disease is still too high. Despite the fact that cervical cancer is highly treatable if diagnosed early enough, more than 340 000 women died of the disease in 2020.
The majority of deaths occur in low- and middle-income countries where women often have limited access to screening services, according to the World Health Organizaton.
Even when women do get tested, there can be a delay of several months before they get the result and, if they test positive, another delay before they receive treatment.
'If you have already an advanced stage of the cancer, these months can be the difference between life or death,' says Olivier Degomme, coordinator of a project called ELEVATE, which is developing a portable screening kit to take to deprived areas.
'We really want to reduce this interval of months to an interval of ideally 24 hours,' he says.
Mobile kit
ELEVATE's mobile kit is designed for use in communities with limited access to medical care. Health workers would explain the importance of getting screened, then offer the test and be able to give women the results within a day.
The kit requires little training to use. Women collect a sample themselves, which the health workers run through the battery-powered analysis unit. The unit uses a DNA test to check for the presence of high-risk human papillomavirus (HPV) infections, which can lead to cervical cancer. Results are returned within minutes.
The researchers aim to begin using the toolkit in mountain villages and deprived urban areas in Ecuador and Brazil. They also want to use it with hard-to-reach women in Belgium and Portugal.
Initially, the researchers focused on migrant and other marginalised communities which have difficulty accessing medical care or which may not know about the importance of being screened.
Too busy
But they also found that highly educated career women were not going for screening because they were too busy. So, as well as taking the testing kit to deprived communities, it could also be useful in busy offices, for example.
'At the global level, the gains will be much higher with focusing on hard-to-reach women in poorer communities. But a nice side-effect (of the project) is that we could also use this in groups of highly educated women,' says Prof. Degomme, who is associate professor at the faculty of medicine and health sciences at Ghent University, Belgium.
Screening programmes vary between countries. Some invite all women of eligible age to get tested. Some offer opportunistic screening where a patient is told about and offered screening when she visits a clinic. Some countries do not screen at all.
The WHO has set 2030 targets to reduce cervical cancer rates worldwide. One of these is for 70% of women to be screened with a high-performance test by 35, and again by 45 years of age.
Prof Degomme hopes ELEVATE's portable kit will help countries meet the WHO target. It still has to be tested in the field, and assessed for its acceptability, feasibility and cost-effectiveness for low-income countries.
'The important thing is to make sure that it will reach women who could not otherwise be reached. And we can actually save lives, hopefully many lives', he said.
Ramen analysis
The HPV virus has more than 100 different strains, 14 of which are considered high risk for cervical cancer. Increasingly, countries with screening programmes test for high-risk HPV infections.
Researchers have recently designed a test that can distinguish between an infection that will resolve itself and one which will become chronic and possibly lead to cancer.
They use Raman spectroscopy to check for changes in the molecular make-up of cervical cells taken during a smear test.
Ramen spectroscopy is a scanning technique for identifying the chemical composition of materials by measuring their vibrational response to laser light. The research involves shining a light on the cells to make their molecules vibrate.
The resulting vibration 'fingerprint' gives an indication of whether the cell content has been changed by the virus.
Cell specialist
Currently, if someone tests positive for a high-risk HPV infection, their cervical cells are checked through a microscope. These checks are done by a specialist in cells, called a cytologist.
The cell may look fine down the microscope, but Raman spectroscopy may pick up changes on a molecular level which are invisible to the human eye, according to Prof Fiona Lyng, coordinator of a project called ARC-HPV.
The project, which ended in 2018, concluded that Raman spectroscopy could be used to test for infections that could lead to cancer. Its findings have now been patented.
Since 2018, researchers have tested the method on larger samples and found it was at least 91% accurate in differentiating between cells of concern and those which are likely to recover from infection.
The next step will be to test the accuracy of Raman spectroscopy in an entire population being screened.
Vaccination success
Another important form of prevention is vaccination. Available vaccines are highly effective, but they do not protect against all forms of high-risk HPV.
'The vaccine will really reduce cervical pre-cancers and cancers, which is brilliant.' But its success raises an issue for screening programmes, said Prof Lyng, who is head of the Radiation and Environmental Science Centre at the Technological University Dublin.
With fewer cases of pre-cancer and cancer cells presenting in the population, cytologists will not be so used to encountering these abnormalities, meaning their ability to spot them might decline. 'That's why people are interested in developing new methods (like Raman spectroscopy) which are more objective,' said Prof Lyng.
There are 'horrific stories of young women dying from this disease. That shouldn't happen because it's so treatable – if it's detected at that early stage of pre-cancer,' said Prof Lyng.
Results so far indicate that Raman spectroscopy is more accurate than cytology.
'All tests have false positives and false negatives, and Raman is not 100% accurate either. But it does have a higher sensitivity than cytology, so we think it would improve outcomes for women by detecting cancers, or pre-cancers, earlier,' said Prof Lyng.
The research in this article was funded by the EU. This article was originally published in Horizon, the EU Research and Innovation Magazine. 
Lost for words – the devastation caused by aphasia
by Vittoria D'Alessio
Aphasia is a devastating diagnosis that affects your ability to speak or understand language. It's a little-known condition that effects 300 000 Europeans every year and recently made headlines when actor Bruce Willis announced he was diagnosed with it.
Aphasia is a language disorder that is caused by a brain damage to the part of the brain that controls language. It often arises as a result of a stroke, brain tumour or a neurodegenerative disease, such as Alzheimer's.
The Hollywood actor and star of Die Hard, Bruce Willis recently announced his retirement following a diagnosis of aphasia. The condition affects a person's ability to speak or understand coherently.
Many had never heard of aphasia before learning this sad news, which is perhaps surprising given there are 300 000 new cases in the EU every year.
Devastating diagnosis
'People tend to focus on the underlying causes,' said Dr Nicoletta Biondo, a psycholinguist at the University of California, Berkeley, 'But not being able to communicate can be devastating – you wake up one day to find you've lost part of your capacity to speak or understand.'
She added, 'Aphasia is really unexplored territory, but we're starting to see more research in this area. We hope this will give us a better understanding of how the language system works and provide scientific bases for therapies that can give people a better quality of life.'
Damage to any part of the brain that facilitates language can result in aphasia. The nature of the symptoms is determined by the location and size of the injury.
Some people with aphasia may simply not remember the word for 'orange'. Others may be able to write 'orange' but not read it back. Others may say 'apple' instead of 'orange' and insist they are right. There are those who may attempt to say 'orange' but the sound they produce bears no resemblance to the word. A further subset is unable to repeat 'orange' after it's said to them. And yet another group simply doesn't understand the meaning of 'orange'.
Sub-types
'With better diagnostic tools, we'll be able to determine which sub-type of aphasia a person is suffering from, and clinicians will be able to direct patients to the correct therapy without wasting time', said Dr Seçkin Arslan, a neurolinguist leading the EU-funded research project ProResA, which aims to better understand the connection between pronoun usage and aphasia. 'Currently there is no way to stop aphasia but there are therapies to maintain language abilities for longer.'
Primary progressive aphasia (PPA) is a relatively rare form of the condition, though the prevalence is rising in an ageing society. Generally, it is brought on by a stroke or progressive brain degeneration (for instance in those with dementia).
People with PPA often show an unusual use of pronouns (words like you, she and it) instead of saying the name of a person or object, they opt for the generic pronoun.
'Pronoun processing can be difficult because it requires a well-functioning memory. After hearing a noun or name, you must reactivate the memory trace of the thing or person you're talking about,' said Dr Arslan, adding, 'It's not that pronouns are the most important aspects of grammar, but they are a small detail that can be used to test how disease or a stroke have impacted general language abilities.'
The ProResA team aim to better understand the 'markers' of aphasia and to develop tools that precipitate a diagnosis of aphasia. They will predict who will develop aphasia even before there are obvious signs of the condition and enable degenerative brain disorders, like Alzheimer's, to be identified earlier.
Currently, standard international tests to diagnose and grade aphasia are only available in English, making it impossible to compare the severity of the condition across all countries.
To date, the EU-funded Collaborations of Aphasia Trialists and their many international collaborators have adapted standard aphasia assessment tools into 15 languages.
Eye-tracking
For the first time, data are being collected using eye-tracking technology – a tool that has already proven useful in dementia diagnosis. Typically, people who go on to develop Alzheimer's disease show signs of eye movement impairment before any cognitive symptoms appear.
Participants participate in a "visual world paradigm", listening to a series of sentences while looking at pictures on a computer screen. When there's a match between spoken word and image, the participant clicks a mouse.
An infrared camera shoots a beam at the subject's eyes, which allows the flickering eye movement to be tracked. The camera records where a person looks at the screen and for how long. The accuracy of each "fixation", the time taken to analyse an image, and the speed of the mouse click are recorded.
'If we can eventually develop a database of people with PPA by tracking their eye movement while they are processing language, we will have a predictive tool for people with milder dementia who will go on to develop aphasia', said Dr Arslan.
Brain damage
A separate strand of ProResA focuses on using magnetic resonance imaging (MRI) to identify those areas of the brain that are not functioning properly. They will create a detailed map of brain damage and its correlation with specific types of language impairment.
T.I.M.E is another European project using MRI. Dr Biondo, who leads the project, is focused on identifying the brain areas and networks that cause time impairment.
Some people with aphasia speak 'telegraphically', using phrases without verbs that give no sense of time. 'We say a lot with a verb – it's the core of a sentence and conveys important time-related information, said Dr Biondo. But when someone says "I breakfast", we don't know if this thing happened in the past, will happen in the future or is happening now.'
Very little is known about why this happens, though some believe the problem is not purely linguistic but relates to difficulty conceptualising an event that isn't happening now.
Simple tasks
Dr Biondo will be setting patients simple tasks (like putting a series of photos of celebrities in age order) and correlating the results with brain scans that highlight the precise location of a lesion.
'Once we have a better understanding of what is really going on, we can try to help people in a more meaningful way – for instance, we can work on practical ways to train the brain to recover or regain whatever loss there has been.'
The research in this article was funded by the EU. This article was originally published in Horizon, the EU Research and Innovation Magazine. 
Impacts Of Nuclear Waste Disposal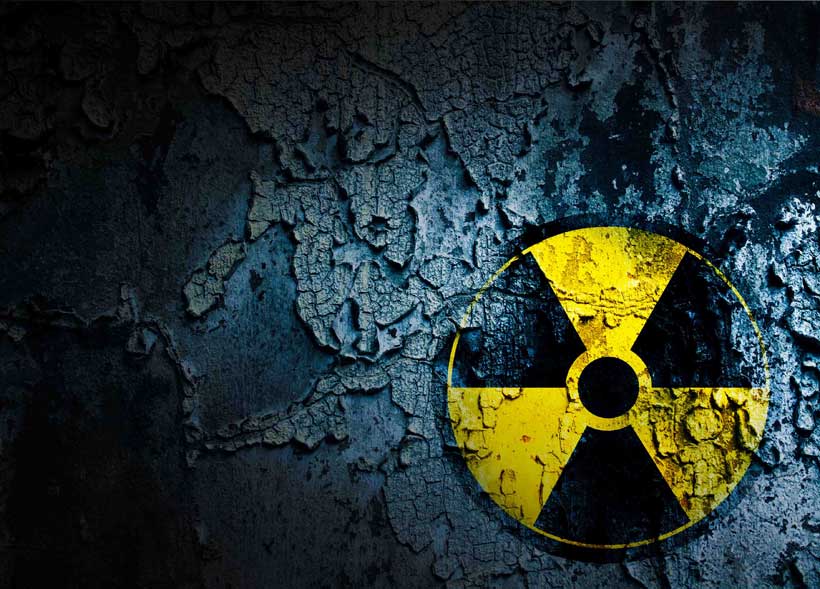 Nuclear energy has long been regarded as an excellent option to provide the electricity needed to heat and light our houses. Without emitting greenhouse gases, it can produce electricity. But following several horrific accidents at nuclear power facilities throughout the globe, people are becoming increasingly aware that, if not handled wisely, nuclear power poses a severe threat to our way of life.
The storage of nuclear (radioactive) waste has also raised safety and health concerns. Fortunately, functioning nuclear power facilities now have extreme safety measures in place, making them much safer than they once were. However, they continue to produce tonnes of hazardous trash every year. The Utility Bidder greatly emphasizes the efficient disposal of nuclear energy waste.
In order to ensure that all nuclear waste is disposed of safely, carefully, and with the least amount of harm to human life possible, nuclear power plants and other businesses must adhere to several essential and stringent regulations. Nuclear waste disposal, also known as radioactive waste management, is a significant component of nuclear power generation.
However, the amount of radioactive waste left behind from nuclear power plants is relatively tiny compared to the waste produced by other energy-generating techniques, such as burning coal or gas. However, it can be expensive, and it must be done perfectly.
Dangers Of Nuclear Waste Disposal
Nuclear waste is often stored in steel containers that are placed within a second concrete cylinder for disposal purposes. These shielding layers stop radiation from entering the environment and endangering the environment around the nuclear waste or the atmosphere.
It is a pretty simple and affordable means of keeping very hazardous compounds. For example, it doesn't require special transportation or storage in a particular spot. However, certain risks are associated with the disposal of nuclear waste.
Extended Half-Life
Because the by-products of nuclear fission have long half lifetimes, they will remain radioactive and dangerous for tens of thousands of years. It indicates that nuclear waste might be exceedingly volatile and harmful for many years if something happens to the waste cylinders in which it is kept.
That makes it relatively simple to locate hazardous nuclear waste, which means that if someone were looking for nuclear waste with bad intentions, they might very well be able to find some and use it. That is because hazardous nuclear waste is frequently not sent off to particular locations to be stored.
Storage Of Nuclear Waste
The question of storage is another difficulty with nuclear waste disposal that is still under discussion. Due to the difficulties involved in keeping such dangerous material that would remain radioactive for thousands of years, many alternative storage techniques have been considered throughout history. Among the ideas considered were above-ground storage, launch into space, ocean disposal, and ice-sheet disposal. Still, very few have been put into practice.
Only one was put into practice; ocean disposal, which involved discharging radioactive waste into the sea, was adopted by thirteen different nations. It makes sense that this practice is no longer used.
Effects On Nature
The potential impact of hazardous materials on plants and animals is one of the main worries that the globe has regarding the disposal of nuclear waste. Even though the trash is often tightly sealed inside enormous steel and concrete drums, accidents can still happen, and leaks might occur.
Nuclear waste can have highly detrimental impacts on life, such as developing malignant growths or transmitting genetic defects to subsequent generations of animals and plants. Therefore, improper nuclear waste disposal can significantly negatively affect the environment and endanger millions of animals and hundreds of different animal species.
Health Impacts
The most considerable worry is the harmful consequences radiation exposure can have on the human body. Radiation's long-term effects can potentially lead to cancer. It's intriguing to realize that we are naturally exposed to radiation from the ground underneath us just by going about our daily lives. The "DNA" that ensures cell healing can change due to radiation.
Transportation
Problems can occasionally arise when transporting nuclear waste from power plants. Accidents still happen and can have catastrophic consequences for everyone nearby, despite all the precautions taken while transporting nuclear waste. For example, if radioactive material is contained in subpar transportation casks, a minor bump or crash could cause the contents to leak and impact a large area.
Scavenging Nuclear Waste
People frequently scavenge for abandoned radioactive nuclear waste, a severe issue in developing countries. People will willingly expose themselves to potentially harmful quantities of radiation in some nations because there is a market for these kinds of scavenged products. Sadly, radioactive materials can be pretty volatile and lead to various issues.
People who scavenge these materials wind up in hospitals and may even pass away from complications brought on by or connected to the radioactive materials. Sadly, once someone has been exposed to radioactive materials, they can then expose other individuals to radioactive materials who have not chosen to go scavenging for nuclear garbage.
Accidents Involving Nuclear Waste
Accidents happen, even though careful disposal of nuclear waste is frequently emphasized. Unfortunately, there have been many examples throughout history where radioactive waste was not disposed of properly.
That has led to several terrible events, such as radioactive waste being dispersed by dust storms into places where people and animals lived and contaminating water sources, including ponds, rivers, and even the sea. Animals that live in or around these places or depend on lakes or ponds for survival may suffer catastrophic consequences due to these mishaps.
Also, drinking water can get poisoned, which is terrible for locals and others near the disaster's epicenter. Nuclear waste can eventually enter reservoirs and other water sources and, from there, go to the houses of people who unknowingly drink high radioactive material.
Severe accidents occur extremely infrequently but have a significant impact on a large number of individuals. That is true even if it only seeps into the ground. There are examples of these incidents from all over the world and from all eras.