Abu Dhabi, UNEP launch new socio-technology platform IRIS-3 at World Urban Forum
A new socio-technology platform developed under the Abu Dhabi Global Environmental Data Initiative aims to fast-track environment assessments and save governments around the world thousands of staff hours reporting environmental conditions and performance contributing to sustainable development.
Launched today at the World Urban Forum in Abu Dhabi, the Indicator Reporting Information System-3 (IRIS-3) is a web platform, available as a remotely-hosted or intranet app, that makes the assessment and reporting of environmental information at local, national, regional and global scales easier, faster and more unified.
Developed by the long-standing AGEDI implementation partnership between Environment Agency – Abu Dhabi (EAD) and United Nations Environment Programme, IRIS has the potential to transform state-of-environment reporting; helping decision-makers to take informed and timely action to improve our natural world.
Around the world, at local, national, regional and global levels, government agencies, NGO's and the private sector produce numerous environmental status and performance reports every year. Reporting manually can be a slow and labour-intensive process. When stakeholders need status updates on quarterly or monthly basis, report production becomes a significant drain on institutional resources.
IRIS will use indicators to automatically convert data collected from an organisation's routine environmental monitoring programmes into a standardised report, while still allowing each organisation to add its commentary on status, trends, causes and consequences.
The human and machine reports produced through IRIS can then be easily aggregated at a national, regional or global level to provide a wider picture of the state of the environment.
Today's launch of IRIS-3 marks the first time the platform is available with automatic end-to-end reporting, and organisations are now invited to register their interest in using the free-of-charge application.
Launching IRIS 3 at the World Urban Forum, Her Excellency Dr Shaikha Salem Al Dhaheri, Secretary General of the Environment Agency – Abu Dhabi, which is proving IRIS at the sub-national reporting level, said:
"Monitoring and reporting on Abu Dhabi's environment is a hugely important part of what we do at the agency. Whether it is the water quality at Saadiyat Beach or the air quality in our main residential areas, data helps us take evidence-based decisions to respond to environmental challenges, protect ecosystems and promote a healthy environment.
"IRIS will allow us to automate the process of reporting on the state and trends in the environment whilst ensuring the deep local knowledge of our scientists is embedded in the report narrative. I believe this system has the potential to transform the way countries report to stakeholders and will contribute to progress in national, regional and global efforts to protect and preserve our environment for future generations.
"The launch of IRIS-3 is an exciting moment and I am proud of Abu Dhabi's central role in innovating this game-changing globally-deployable technology," she added. "It is part of our nearly two-decade long commitment to equip policymakers with actionable, timely information to inform and guide critical decisions towards a sustainable future."
Much of the long-term, in-situ environmental monitoring data upon which national, regional and global assessments depends originates from sub-national level entities. As well as reducing the reporting burden at the institutional level, IRIS provides a mechanism for information to be exchanged and converted into actionable insight at local, national, regional and international scales.
IRIS has attracted a great deal of interest; at the regional level, UNEP, in partnership with the UN Economic Commission for Europe (UNECE), has customized IRIS in support of the implementation of the Shared Environmental Information System (SEIS) in the 54 Pan-European countries. At the national level, earlier versions of IRIS have been installed on the Government Infrastructure in Bosnia and Herzegovina, Cameroon, Montenegro, Mauritius, and Samoa to support State of the Environment and the implementation of the Framework for the Development of Environmental Statistics (FDES).
IRIS has attracted interest from outside Government hierarchies; UNEP deployed a thematic derivative for the Monitoring the Illegal Killing of Elephants (MIKE) programme that runs under the Convention on International Trade in Endangered Species of Wild Fauna and Flora (CITES), to provide information for elephant range states to support management and enforcement decisions toward long-term management of their elephant populations.
The launch of IRIS-3 represents the start on an exciting next phase of the UNEP-Abu Dhabi partnership as we deploy IRIS with new users in the UAE, West Asia and globally and develop a global community IRIS deployments and users.
IRIS is a free of cost web-based application and will also be available as an on-premise solution that runs on local servers for organisations that require their data to be kept in-house. The aim is for IRIS to eventually be released as an open source.
IRIS envisions a Shared Knowledge Base (SKB) that will allow reporting organisations to share algorithms, templates and experiences with other IRIS users around the world.
As cities fill tech gaps, power of smart cities unleashes
Governing Smart Cities, a report released today by the World Economic Forum, provides a benchmark for the ethical and responsible use of smart city technologies by looking into the inner workings of 36 Pioneer Cities. The authors of the report seek to help city leaders identify gaps, protect long-term interests and keep up with the pace of technology.
According to the report, cities of all sizes, geographies and levels of development have serious governance gaps, such as the failure to designate a person accountable for cybersecurity or to assess privacy risks when procuring new technology systems. However, leaders can close these gaps and protect long-term interests by acting now.
Written in partnership with Deloitte, the report follows the call to action from G20 ministers in 2019 that resulted in the creation of the G20 Global Smart Cities Alliance. The Alliance and its partners represent over 200,000 cities, local governments, leading companies, start-ups, research institutions and civil society communities. It acts as a platform to help cities strengthen their knowledge, expertise and governance of smart city technologies. The Forum is its secretariat.
The 36 Pioneer Cities surveyed span six continents and 22 countries, and have populations ranging from 70,000 to over 15 million. Policy experts and government officials were interviewed from January to March 2021 to assess the implementation of a set of five essential policies identified by the G20 Alliance last year.
Key findings
Nearly all the cities surveyed – including those that are generally regarded as leading global cities – have critical policy gaps related to their governance of smart city technologies
Despite an unprecedented increase in global cybersecurity attacks, most cities have not designated a specific government official as ultimately accountable for cybersecurity.
While the majority of cities recognize the importance of protecting the privacy of their citizens, only 17% of cities surveyed carry out privacy impact assessments before deploying new technologies.
Less than half of the cities surveyed have processes in place to ensure that technologies they procure are accessible to elderly residents or individuals with limited physical abilities.
Open data policy is perhaps the only area in which most cities in the sample have achieved a level of basic implementation. Even here, only 15% of the Pioneer Cities have integrated their open data portals with their wider city data infrastructure, which is a necessary step towards making a city "open by default".
"Cities are continuing to invest heavily in new technologies to automate and improve city services and urban life. Yet our findings validate our fears that most cities are falling behind when it comes to ensuring effective oversight and governance of these technologies," said Jeff Merritt, Head of Internet of Things and Urban Transformation, World Economic Forum. "The G20 Global Smart Cities Alliance is working with cities across the globe to address this gap, beginning with more than 15 policy workshops with city officials this summer."
"Cities have an array of opportunities to become more resilient and sustainable. Technology is an enabler but, to fulfill its full potential, Cities need to revise their governance, operational, and financing models. Here lies the biggest challenge Cities face. Deloitte is proud to have worked with the Forum in this initiative. It is fundamental for us all to gain consciousness of the complexity of the issues and focus on how the moment we are all living can be a key opportunity", said Miguel Eiras Antunes, Global Smart Cities Leader, Deloitte Global. "Now is the moment for a great urban transformation. Addressing urban challenges through the lenses of sustainability, inclusion, and technology is critical to develop and implement a roadmap to guide cities with their governance of smart technology and make an impact that matters."
How to take action
The report concludes that city leaders and officials need to take action before these governance gaps become material risk and affect residents. The report's authors also call for national policymakers, civil society and the business community to help support local governments in overcoming these challenges. Inclusion, data privacy and cybersecurity attacks are top concerns and the G20 Global Smart Cities Alliance has a mandate to help cities close the governance gaps that this report has uncovered. Cities looking for assistance in identifying and addressing their policy gaps are encouraged to contact the Alliance via their website.
New Report Shows Shape of Urban Growth Underpins Livability and Sustainable Growth
A first-of-its-kind World Bank analysis, of the shape and growth of nearly 10,000 cities between 1990 and 2015, finds that the most successful urban areas are those that connect their growth to economic demand and then support this with comprehensive plans, policies and investments that help avoid uncontrolled sprawl.
The new report, Pancakes to Pyramids – City Form for Sustainable Growth, analyzes the dynamic, two-way relationship between a city's economic growth and the floor space available to residents and businesses. It finds that a city is most likely to be its best version when its shape is driven by economic fundamentals and a conducive policy environment – namely, a robust job market, flexible building regulations, dependable public transit and access to essential services, public spaces, and cultural amenities.
Ultimately, getting livable space right, hinges on how a city manages its growth as populations and incomes increase, factoring in three dimensions of expansion – horizontal, vertical or within existing spaces (known as infill), the report finds. This will be key as cities, on the frontlines of the COVID-19 crisis, begin planning for a long-term, resilient, and inclusive recovery.
"Cities are at the frontier of development; they are where people go to chase their dreams of a better life for themselves and their families," said Juergen Voegele, Vice President for Sustainable Development, World Bank. "This report helps us understand why a city grows outward, inward or up. As we support countries with their COVID-19 recovery efforts, this will also help us reflect on what makes a city livable and remind us that well-planned urban growth is good for both people and planet."
In the average Sub-Saharan African city, 60 percent of the population lives in slums—a much larger share than the 34 percent average in cities in developing countries. The lack of floor space takes a severe toll on livability—with major consequences in times of pandemics like COVID-19. Many South Asian cities face similar issues.
Horizontal growth is inevitable for most cities. People will continue to migrate to urban areas for opportunities and a better quality of life, so it is crucial for cities to plan for this trend. As urban populations grow, one way to create more space per inhabitant is by building up instead of out. This could also help reduce crowding, discourage long commutes, draw more people to public transit and drive down greenhouse gas emissions. But building tall, or accommodating more people in a city, is dependent on economic demand and the business environment as it requires better technology, large investments, and higher returns on capital.
"Understanding the multiple drivers of city growth—a precondition for livable density in cities—can help city leaders focus on the right policy actions," said Somik Lall, co-author of the report. "If managed well, cities that take a more pyramid-like shape can provide an impetus to accelerate sustainable development by getting people out of cars, cutting commute times, and limiting greenhouse gas emissions."
Today, around 55 percent of the world lives in urban areas. By 2050, this number is projected to surpass two-thirds of the global population, with much of the new urbanization happening in Sub-Saharan Africa and South Asia. While such growth signals opportunities and better livelihoods for millions of people, it also puts immense strain on cities, especially in countries that contend with low incomes and weak institutional and fiscal capabilities.
By describing how economic productivity shapes decisions by households and firms to locate in cities, and how the quantity and spatial distribution of urban floor space respond to these changes in demand, the report aims to help decision makers sort through competing legal and regulatory approaches, evaluate their investments in infrastructure, and mobilize finance for durable urban investments, particularly for essential services such as transport, water provision, solid waste management, and sewage removal and treatment.
First international online forum Smart Cities Moscow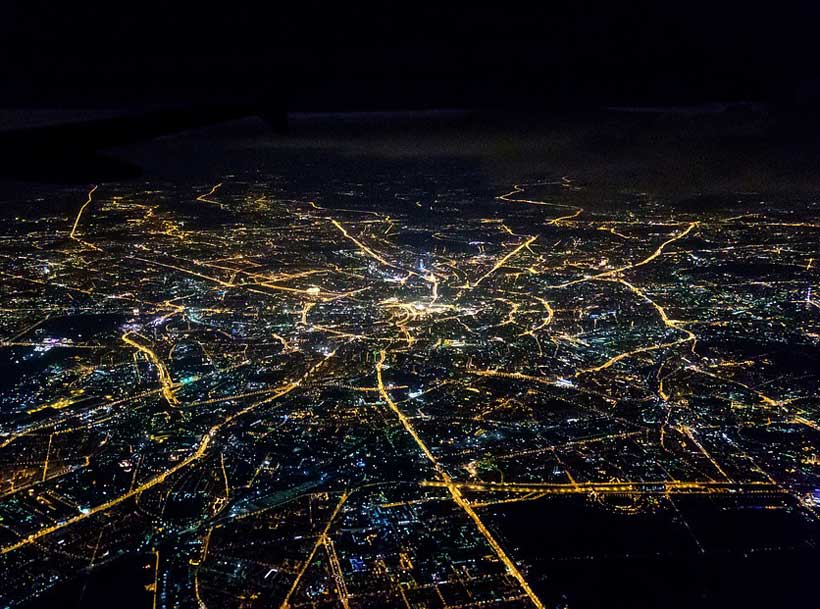 The first international online forum Smart Cities Moscow ended in Moscow. 86 speakers from Russia, China, Switzerland, Canada, Spain, the United States, Sweden, and other countries spoke at the forum's business program. More than 193,000 people watched the broadcasts of the panel discussions and sessions.
"A modern approach to digitalization is unthinkable without exchange of experience and conversation between cities. Moscow, being one of the world leaders of digital transformation, acted as a platform for such a conversation, and it is important for us that the international community responded with interest to this initiative. Recent years have especially shown how important it is to develop the IT infrastructure of cities and create online services focused on the daily needs of city dwellers. Synchronization and joint efforts will make megacities even more sustainable, smart and comfortable for living," said Eduard Lysenko, Minister of the Moscow Government, Head of the Department of Information Technologies of Moscow.
The need for global communities to cooperate in creating and developing smart cities was also stressed by Juwang Zhu, director of the UN Department of Economic and Social Affairs' Division of Public Institutions and Digital Government.
"We at the UN support universal interaction in terms of the implementation of new technologies. I am glad that the Smart Cities Moscow forum will now be an annual event. This is very important: to encourage cities to exchange practices, to develop digitalization with the whole world, so that there would be more and more smart cities," Juwang Zhu said, adding that the greatest benefit of using new technologies was seen by countries during the fight against the pandemic.
The business program of the forum consisted of 15 sessions divided into three main directions: "Smart City Infrastructure and Technologies", "Smart City for Life", and "Sustainable Development of Smart City". The experts shared their experiences of using digital solutions in transport, urban planning, tourism, ecology, energy and other sectors important for the cities. Separate sessions were devoted to piloting 5G networks, application of artificial intelligence in urban processes and big data analysis for urban development planning.
Best practices and ecosystem approach to the digitalization of cities were discussed during the plenary session of the forum. Mayor of Moscow Sergey Sobyanin spoke about the experience of introducing technologies in the capital and creating digital platforms for residents. He noted that Moscow digital projects cover absolutely all spheres of life, focusing primarily on human needs. Representatives of the relevant departments of the Moscow City Government spoke in more detail about the capital's IT projects during the panel discussions.
Mr. Chen Jining, Mayor of Beijing, Mr. Bakytzhan Sagintayev, Mayor of Almaty, Mr. Saeed Belhoul, Director of Electronic Government Operations of Dubai Telecommunications Regulatory Authority, Mr. Mohamed Salah Eldin, Project Manager for the construction and formation of the smart city Nour (new administrative capital of Egypt) and Mayor of Fort Lauderdale Dean Trantalis also shared their experience at the plenary session.
One of the key events of the forum was the awarding of two certificates of compliance with international ISO standards for sustainable and smart cities to Moscow. "Until now, there has never been a precedent in history when both of these certificates were awarded simultaneously," said Patricia McCarney, president of the International City Data Council (WCCD).