Leaving No Place Behind Within the MENA Is Critical for Economic Growth and Social Inclusion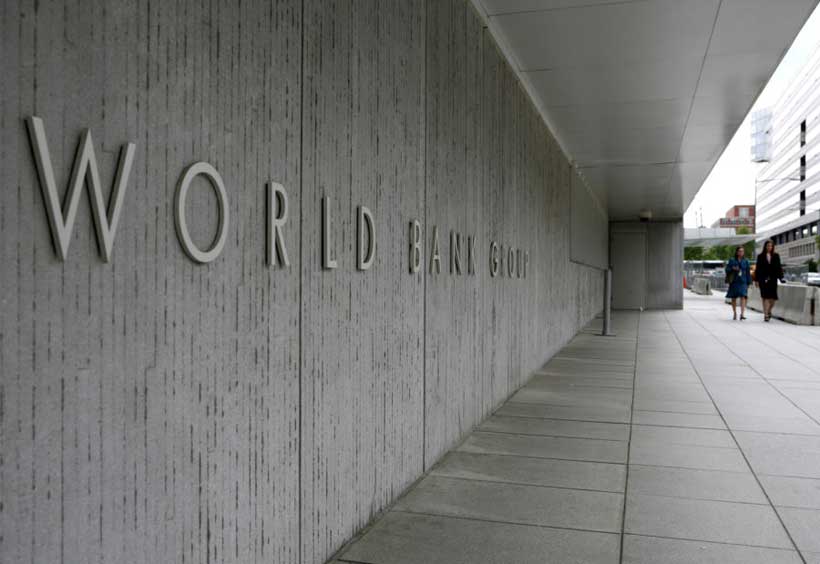 Where someone is born in the Middle East and North Africa (MENA) should not determine their ability to succeed in life, according to a new World Bank report launched today at the World Urban Forum (WUF10).
Convergence: Five Critical Steps Toward Integrating Lagging and Leading Areas in the Middle East and North Africa, says that enhancing opportunities and social services in governorates, towns, and villages that are economically distant from large metropolitan areas is key for faster economic growth and social inclusion in MENA. However, leaving no place behind does not mean doing the same policies and investments across the region – actions need to be tailored to local constraints and institutional systems.
"In the Middle East and North Africa, place matters for prosperity. Governments in the region have tried many ways to respond to the needs of people in lagging areas – much money has been spent on investment in these places," said Sameh Wahba, World Bank Global Director for Urban, Disaster Risk Management, Resilience, and Land. "To add jobs in poorer areas, policymakers have tried to insert new production facilities into these areas. To meet the need for decent homes and amenities in poor urban neighborhoods, money has been poured into massive housing projects."
"However," stressed Wahba, "spatial disparities continue to grow, or are closing more slowly than would be expected given the volume of investment directed to these locations. The main reason: the causes of spatial exclusion are not locational and physical but are economic and institutional."
Why is MENA so economically fragmented? The report identifies the following reasons:
Challenging business environments – most lagging areas in MENA have not been able to fully leverage their assets and abilities because the business environment and infrastructure in their cities and towns makes it hard for new firms to start and grow. One reason is that outside the capital city in MENA countries, smaller cities invariably lack the authority to raise their own revenues and to manage local service provision.
Lack of mobility – most residents in lagging areas are "stuck in place," unable to take full advantage of jobs that more vibrant urban economies offer. Credentialist education systems may be most to blame for making people immobile.
Barriers to trade – MENA's governments have created formidable obstacles to trade and migration. The main barriers are limits on news and information and practical constraints on travel and trade. For example, visa difficulties, weak infrastructure, and logistics hurdles.
"The Middle East and North Africa is suffering from spatially divergent development. The uprisings of the Arab Spring in part reflected grievances of citizens who were – or were perceived to have been – left behind, particularly by accidents of where they were born," says Somik Lall, World Bank Global Lead on Territorial Development Solutions, Lead Economist for Sustainable Development in Middle East and North Africa, and co-author of the report. "Although the trajectory of every nation in the region varies, one stated objective is clear for them all: improve outcomes for people in areas that have been left behind."
Convergence addresses the economic and institutional causes of these spatial disparities and focuses on five actions that can put countries in the MENA region on a path to territorial convergence:
Strengthen coordination and complementarities across initiatives. Development strategies are more likely to succeed if they are multidimensional, including access to energy, transport, land, and markets—in the same place, whether sequentially or concurrently. A good place to start is by anchoring investments in and around cites.
Redistribute roles and responsibilities across tiers of government. Citizens in different parts of the country have varying needs, and local conditions require flexible service delivery models. Redistributing responsibilities for local revenue generation and local service provision to local governments can make them better equipped and more accountable.
Enable mobility of people between lagging and leading areas. On average, people in MENA are half as mobile domestically as people in other parts of the world. Our research shows that living standards of people moving internally to major cities can increase by an average of 37 percent in the region. Education systems across the region need to be reoriented toward marketable skills.
Build dense and connected cities. Well-functioning cities offer a wide variety of jobs – for women and men. Making land markets in cities more efficient is critical for agglomeration and specialization – two dynamics that enhance job creation and economic prosperity. Whether in larger or in smaller (secondary) cities, agglomeration and specialization require the benefits from high economic density, which concentrates economic activity geographically. For this, the fabric of cities needs to be spatially connected, dense with people, and transit-oriented—not sprawling that perpetuates the dispersion of people and jobs. Planners and regulators can attract firms to invest in cities by reducing frictions such as zoning regulations, impediments to property acquisition and new construction (costs, height limits, density limits), challenges to local business registration and licensing, limits on news and information, and obstacles to developing local business networks.
Enhance market access nationally and regionally. Historically, MENA's cities were part of economically important global trade networks. Many of these cities persisted into modern times as large urban areas. But governments in the region have managed to shrink the networks from global to local. These networks have, at a minimum, to be expanded to national and regional dimensions. A good place to start would be to improve the links across national borders—reducing tariffs, improving logistics, and facilitating trade, and instituting migration protocols. Such efforts will grow the economies, providing much-needed resources to redistribute in areas left behind.
In fact, the publication encourages regional integration across the MENA region, contending that integration will break down the walls between countries, connect firms to larger markets, and foster ever-larger scale and agglomeration economies specializing in tradable goods and services.
Lall highlighted that, "All levels of government have roles to play – the national, the provincial, and the local.  By requiring that interventions across the board be responsive to the basic needs of all, we can bring more people in forgotten places into jobs than ever before."
'Concerted efforts' needed to meet 2030 Global Goals in Asia-Pacific region
Action to reverse the depletion and degradation of the environment across Asia and the Pacific is a top priority if the region is to stay on course to meet the Sustainable Development Goals (SDGs), according to a new United Nations report launched online, for the first time, on Tuesday.
In the Asia and the Pacific SDG Progress Report 2020, the UN Economic and Social Commission for Asia and the Pacific (ESCAP) draws attention to the region's poor performance on most of the measurable environmental targets of the 2030 Agenda for Sustainable Development, to determine where additional effort is needed and where momentum for future progress is building.
"Our analysis finds that the Asia-Pacific region has struggled the most with two Goals: advancing responsible consumption and production, and climate action", observed UN Under-Secretary-General and ESCAP Executive Secretary Armida Salsiah Alisjahbana.
The flagship report sounded the alarm for the Asia-Pacific region to "urgently" foster sustainable resource usages, improve waste management, increase natural disaster resilience and enact policies to adapt to climate change impacts.
For example, the report reveals that the region emits half of the world's total greenhouse gases which add to carbon emissions – a number which has doubled since 2000. Around 35 per cent of countries there continue to lose areas of forest, and the share of renewable energy has dropped to 16 per cent, one of the lowest rates globally.
A ray of light
On a positive note, many countries are showing remarkable progress on SDG 4 by improving the quality of education, as well as on SDG 7 – providing access to affordable and clean energy – making these two Goals well within reach.
And according to the report, the region is also making good progress on economic targets, although the data for report pre-dates the arrival of the coronavirus pandemic, which has caused a global economic slowdown.
It points out that in 2017, the real gross domestic product per capita growth in the region was more than double the world average, while at least 18 countries in the region were experiencing less income inequality.
Yet, to grow more sustainably and equitably, the current economic progress of the region must be aligned with human well-being and a healthy environment.
The report reveals that progress has been far too slow in areas such as SDG 5, gender equality, and SDG 11, building sustainable cities and communities.
Moreover, ESCAP warned that without concerted and extra efforts from all concerned, the region remains unlikely to meet any of the 17 SDGs by 2030.
"The region is not even moving in the right direction", underscored Ms. Alisjahbana.
Asia-Pacific subregions
Progress has also been uneven across the five subregions of Central, East, South, Southeast and Western Asia.
Singled out as areas where progress has been mixed, were SDG 10 to reduce inequalities; SDG 12 for responsible consumption and production; and SDG 16, which highlights the need for peace, justice and strong institutions.
However, steady improvement in electricity was a positive example of collective progress across the five subregions, particularly in rural areas.
Gathering data
While SDG data for each indicator has substantially increased in Asia and the Pacific -– from 25 per cent in 2017 to 42 per cent in 2020 -– it is still lacking in relation to half of the Global Goals indicators, especially those with slow progress. ESCAP flags that this highlights the urgent need to strengthen the policy-data nexus in the region.
Mongolia Poverty Update: Report
The National Statistics Office of Mongolia (NSO) and the World Bank today launched a new joint poverty report, Mongolia Poverty Update, which draws on the 2018 Household Socio-Economic Survey (HSES).
According to the report, the pace of poverty reduction slowed down despite robust macroeconomic growth, indicating that Mongolia is struggling to translate the benefits of macroeconomic growth into improvements in household welfare, especially for the poor.
The report also highlights the uneven progress in poverty reduction between urban and rural areas during 2016-2018. Overall, these were good years for most rural herders as a result of higher livestock product prices. By contrast, urban residents in the poorest group were most negatively affected. Out of all the consumption classes, only the poorest urban households experienced negative real income growth (-1.0 percent, YoY) during this period due to sluggish wage and business income growth. Higher food price inflation also disproportionately affected urban poor and vulnerable households which spend a majority of income on food and purchase food items out of their own pockets. As a result, the rural poverty rate fell by 4.1 percentage points while the urban poverty rate was little changed from 2016 to 2018.
"This poverty report provides us with the latest updates of poverty status and profile of people in Mongolia and highlights the challenges and opportunities to tackle poverty reduction going forward," said Ms. A. Ariunzaya, Chairperson of the National Statistics Office. "We strongly hope that the analysis and findings of this report shall serve as reference material not only for policy- and decision-makers, but also for researchers and a diverse range of audiences interested and working in poverty and socio-economic studies."
The updated poverty profile shows that poverty is most prevalent among low-skilled wage workers, the unemployed and economically inactive individuals, large families and children. Important challenges are also seen in service delivery, particularly with regard to proper sanitation and reliable heating sources.
Mongolia's education attainment level, particularly among youth, is the highest in the East Asia region, but for women, having a university diploma does not necessarily mean that they can obtain a better-paying job. The gender gap in labor force participation has barely improved over the past decade. Furthermore, despite a great improvement of herders' welfare level, they remain highly vulnerable to livestock price shocks and harsh winters, which could have a profound impact on their well-being without adequate safety nets.
Mongolia is one of the youngest countries in the region in terms of the demographic structure. To harness the upcoming demographic dividend opportunity for inclusive growth and poverty reduction, the report suggests that the country will need to create a sufficient number of job opportunities in a wide variety of productive sectors in order to absorb these new workers.
"Monitoring and analyzing quality and timely data from the household surveys will help to track progress to date as well as shed light on where support and policy interventions are most needed," said Andrei Mikhnev, World Bank Country Manager for Mongolia. "To accelerate poverty reduction and promote shared and sustainable prosperity in Mongolia, investment in children and youth to improve their skillsets to meet labor market needs is crucial, as is promotion of fair and equitable labor force participation for women."
Wastewater A Resource that Can Pay Dividends for People, the Environment, and Economies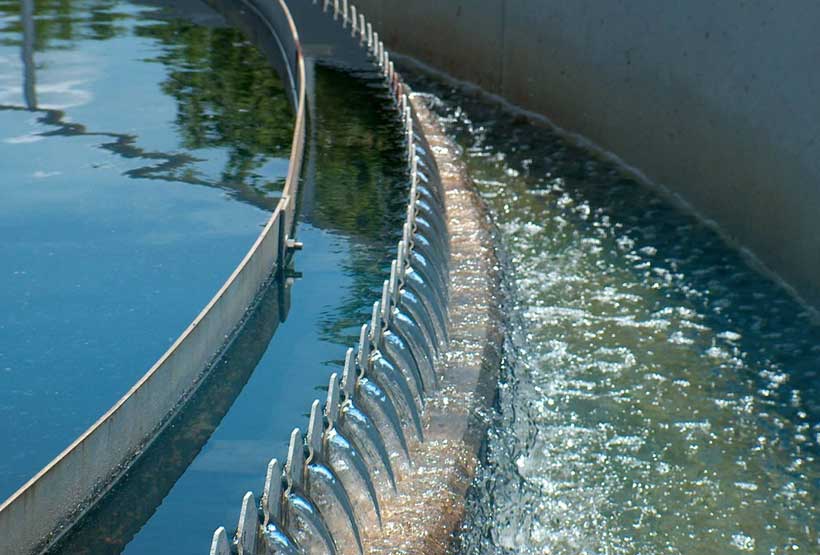 The world's wastewater – 80 percent of which is released into the environment without adequate treatment – is a valuable resource from which clean water, energy, nutrients, and other resources can be recovered, according to a World Bank report released today to mark World Water Day.
The report, Wastewater: From Waste to Resource, calls for smarter wastewater management, including reuse and resource recovery, and looks at wastewater projects around the world which have paid dividends for people, the environment, and economies in the short and long-term.
Efficiently investing in wastewater and other sanitation infrastructure is crucial to achieve public health benefits, improve the environment, and enhance quality of life. Safely managed water, sanitation and hygiene (WASH) services are an essential part of preventing disease and protecting human health during infectious disease outbreaks, including the current COVID-19 pandemic.
"At a time when 36 percent of the world's population lives in water-scarce regions, wastewater treatment for reuse is part of the solution to water scarcity and pollution problems," said Jennifer Sara, Global Director, World Bank Water Global Practice. "Once treated, it can be used to replace freshwater for irrigation, industrial processes, or recreational purposes. It can also be used to maintain the environmental flow and by-products from its treatment can generate energy and nutrients."
Wastewater treatment offers a double value proposition, the report says. In addition to environmental and health benefits, wastewater treatment can bring economic benefits through reuse in different sectors. Its by-products, such as nutrients and biogas, can be used for agriculture and energy generation. And additional revenues generated from this process can help cover water utilities' operational and maintenance costs.
"In this sense, wastewater should not be considered a 'waste' anymore, but a resource. This is at the core of a circular economy, an economic system aimed at minimizing waste and making the most of resources. As cities continue to grow, future urban development requires approaches that minimize resource consumption and focus on resource recovery, following principles of the so-called circular economy," said Diego Juan Rodriguez, the report's author and a Senior Water Resources Management Specialist at the World Bank. "One of the key advantages of adopting circular economy principles in wastewater management is that resource recovery and reuse could transform sanitation from a costly service to one that is self-sustaining and adds value to the economy. This will help countries bridge the funding gap in sanitation to achieve the Sustainable Development Goals."
The report casts a light on wastewater management experiences in the Latin America and Caribbean (LAC) region, which are already reaping benefits. For example:
By using treated wastewater instead of groundwater, the San Luis Potosi power plant in Mexico cut costs by 33 percent, leading to US$18 million in savings over six years for the power utility. For the water utility, the additional revenue from selling treated wastewater helped cover operations and maintenance costs.
A wastewater treatment plant in Cusco, Peru, saves US$230,000 a year in transporting biosolids (nutrient-rich organic materials resulting from the treatment of domestic sewage in a wastewater treatment facility) and landfill fees due to an agreement with the local compost producer. The compost produced with the plant's biosolids is then used as part of the water management project to preserve the Piuray Lake.
The Brazil-based CAESB water and wastewater utility's use of biosolids for corn production led to higher-than-average grain yields and was 21 percent more efficient than mineral fertilizers.
The operator of the La Farfana wastewater treatment plant in Santiago, Chile, after investing US$2.7 million to retrofit the plant, was able to sell biogas, accounting for an annual net profit of US$1 million for the business.
The report recommends incorporating wastewater interventions as part of river basin planning, and pairing them with policies, institutions and regulations that foster this paradigm shift. Wastewater treatment plants need to be gradually repurposed as water resource recovery facilities, while also exploring and supporting innovative financing and sustainable business models that leverage the potential revenue streams of resource recovery from wastewater.
Only 30 to 40 percent of the LAC region's collected wastewater is treated, resulting in negative impacts on both human health and the environment.
The report shows what's possible when governments at all levels apply circular economy principles to their wastewater challenges. For example, in the city of La Paz, Bolivia, the national and municipal governments, as well as the water utility, with support from the World Bank and other development partners, are working together to incorporate circular economy principles in the design of the La Paz wastewater treatment plant. The goal is to address water pollution and public health issues caused by low levels of wastewater treatment and unregulated use in agriculture.
"We are happy to see that the necessary transformation is well under way – wastewater policies in many countries already include reuse and resource recovery, and we hope more countries will follow suit. Countries need to scale up action," said Rodriguez.
The report was funded in part by the Global Water Security & Sanitation Partnership (GWSP) and the Public-Private Infrastructure Advisory Facility (PPIAF).