Obesity-Related Diseases Among Top Three Killers in Most Countries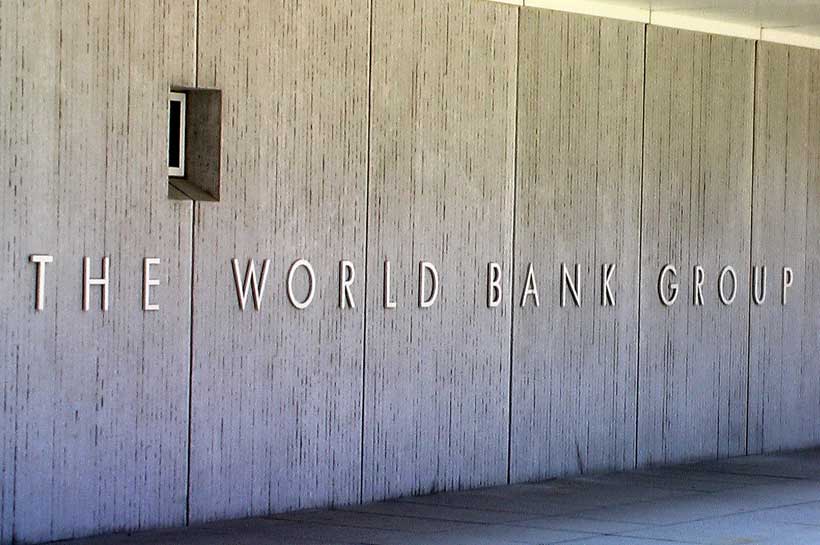 Long believed to be a problem exclusive to high-income countries, evidence shows that over 70 percent of the world's 2 billion overweight and obese individuals live in low- or middle-income countries. Faced with increasing disability, mortality, health care costs, and lower productivity, obesity is a growing concern for all countries regardless of income level, says a new World Bank report launched here today.
Obesity has a major impact on national economies and on human capital by reducing productivity and life expectancy and increasing disability and health care costs. It is projected that in the next 15 years, the costs of obesity will total more than US$7 trillion in developing countries.
The report Obesity: Health and Economic Consequences of an impending global challenge states that obesity-related diseases are now among the top three killers across the globe, except in Sub-Saharan Africa. Recent data show that since 1975 obesity has nearly tripled and now accounts for 4 million deaths worldwide every year.
Factors escalating the obesity epidemic include ultra-processed and sugary foods, reduced physical activity, and higher incomes, which often go hand-in-hand with a higher consumption of unhealthy foods.
"As countries grow economically and per capita income rise, the devastating impacts and burden of obesity will continue to shift toward the poor," says Dr. Meera Shekar, Global Lead for Nutrition at the World Bank and co-author of the report along with Dr. Barry Popkin from the University of North Carolina.
In China between 2000 and 2009, health care costs associated with obesity grew from half a percent to more than 3 percent of China's annual health care expenditure. In Brazil, obesity-related health care costs are expected to double, from less than US$6 billion in 2010 to more than US$10 billion in 2050.
In addition to directly increased health care costs, there are also indirect costs associated with, for example, reduced work productivity, absenteeism, and early retirement, which affect individuals and societies.
Many countries across the globe are also suffering from what is referred to as the "double burden of malnutrition"—high stunting and increasing obesity rates, further compromising their human capital.
"One of the most effective ways to address obesity and other non-communicable diseases is by ramping up investments in affordable, quality primary health care", says Dr. Muhammad Pate, Global Director for Health, Nutrition and Population at the World Bank. "This makes sense both from a health and an economic perspective. Putting more resources on the frontlines to detect and treat conditions early, before they become more serious, saves lives, improves health outcomes, reduces health care costs and strengthens preparedness."
The report stresses that in order to avoid the rise of obesity in future generations, governments and development partners must adopt a comprehensive approach. Effective primary health systems will be crucial together with a strong focus on preventative measures such as mandating the labeling of processed foods; increasing consumer education; reducing salt and sugar-sweetened beverages; and investing in early childhood nutrition programs.
The report also highlights the importance of strong fiscal policies, such as taxation of unhealthy foods; and enhancing urban design, such as playgrounds in schools and walking and bicycle paths.
Financial support for the preparation of the report was provided by the Government of Japan through the Japan Trust Fund for Scaling Up Nutrition.
Clarity still needed on effectiveness of COVID-19 vaccine passports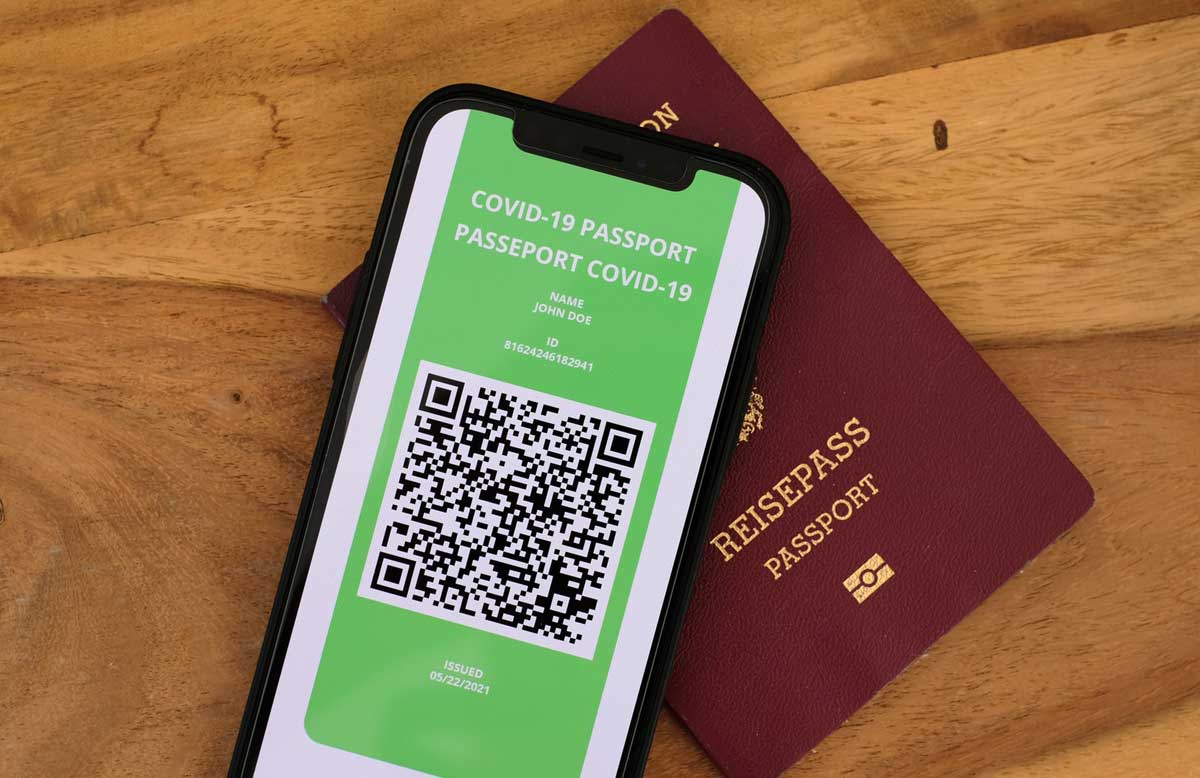 Being vaccinated against COVID-19 may not prevent transmission and vaccination passports may not be an "effective strategy" for restarting travel, the World Health Organization (WHO) cautioned on Tuesday.
"At this stage, we would not like to see vaccination passports as a requirement for entry or exit because we are not sure at this stage that the vaccine prevents transmissions," said WHO spokesperson Dr Margaret Harris, just ahead of World Health Day on 7 April 2021.
Supply and demand
Dr. Harris added that vaccine passports may not be an effective strategy as "not everyone has access to vaccines and there are groups in society who are excluded…We are still waiting on adequate supplies to provide the vaccines to all the countries that need them."
Highlighting how COVID-19 has impacted some people more than others, Dr. Harris said that the virus "has really exposed the stark inequities in access to and coverage of health services…Groups who already faced discrimination, poverty, social exclusion, difficult living and working conditions were the hardest hit by the pandemic".
World Health Day plea
For this year's World Health Day, the UN agency has urged countries to build a fairer, healthier world post-COVID-19. Dr. Harris called for action to "put in place policies and allocate resources so the most vulnerable groups can see their condition improve faster".
This means "improving living conditions for all", tackling "poverty and health inequities", building sustainable societies and strong economies, and promoting "a more equitable sharing of resources, ensuring food security and nutrition" and turning "the tide on climate change". There is so much work to do", she said.
Latest WHO data from Tuesday 6 March at the time of posting, indicates that there have been 131,309,792 confirmed cases of COVID-19, including 2,854,276 deaths globally, reported to WHO.
By the end of 5 April, a total of 604,032,357 vaccine doses have been administered.
Regionally, infections and deaths remain highest in the Americas, with 56,880,123 million confirmed cases, followed by Europe (46,085,310 million), South-East Asia (15,438,907), Eastern Mediterranean (7,785,717), Africa (3,126,037) and Western Pacific (1,992,953).
How a Digital Algorithm is Helping Doctors Treat COVID-19 Patients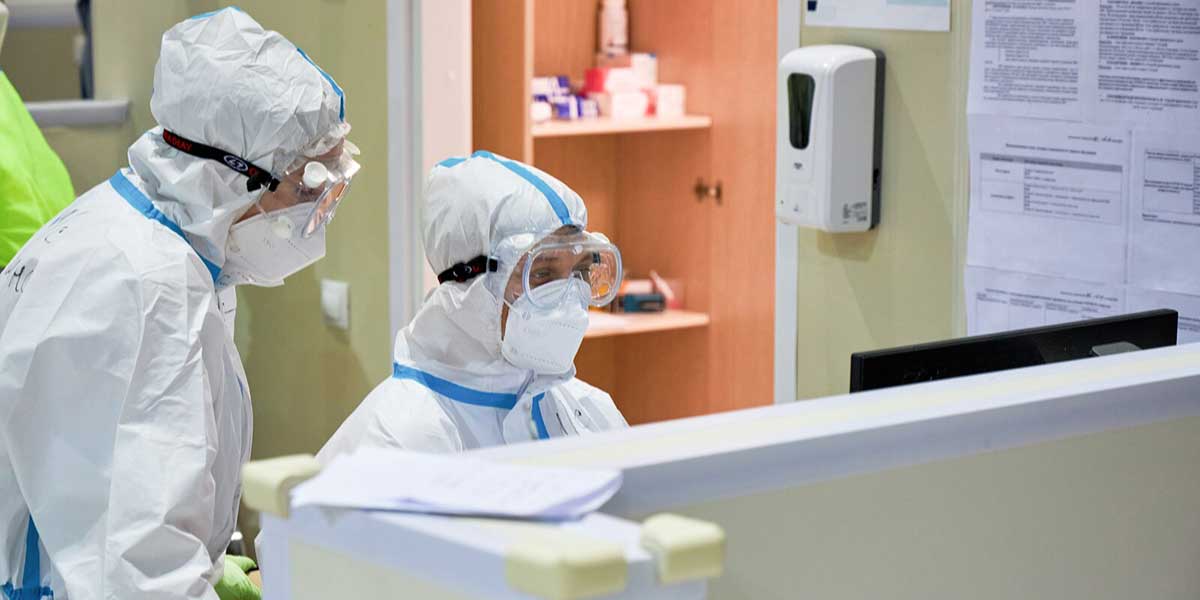 Moscow's backup hospitals and inpatient clinics for treatment of the coronavirus infection have started using a new solution as part of the unified digital healthcare platform. The News2 app, which is integrated into the Unified Medical Information and Analysis System (EMIAS), helps physicians assess the severity of a patient's COVID-19 symptoms and risks of deterioration, and suggests adjustments to treatment tactics where necessary.
The system is operated on tablets with specialized software. These allow medics to read the QR codes on a patient's hospital identification bracelet or on an identification sheet in an inpatient clinic and enter data on their condition: heart rate, blood oxygen saturation level, blood pressure, body temperature, and respiration rate. The system then calculates the result and assigns the patient to a risk group, highlighting the relevant category with a specific color.
The patient's risk score is entered in their electronic medical record. Physicians can then review both the patient's current integrated risk score on the international NEWS2 scale and any changes to it at any time, together with the baseline data used to generate the information. Use of this clinical scale significantly improves patient safety, ensuring that examinations are conducted at predetermined time intervals and that specific indicators are measured, resulting in timely and optimal adjustments to patient therapy.
The benefits of the system for physicians are obvious: when the risk score increases from 3 to 5, for instance, the clinician can simply decide whether more treatment is necessary or, conversely, satisfy himself that the treatment is effective if the score subsequently falls.
The NEWS2 scale is used around the world to assess the severity of a patient's condition by interpreting results based on a sum of scores. These are used to generate a final score for assigning the patient to a specific risk group.
Digital solutions in Moscow's healthcare sector are being implemented jointly by the city's Department of Health and Department of Information Technology.
COVID-19 origins report inconclusive: We must 'leave no stone unturned'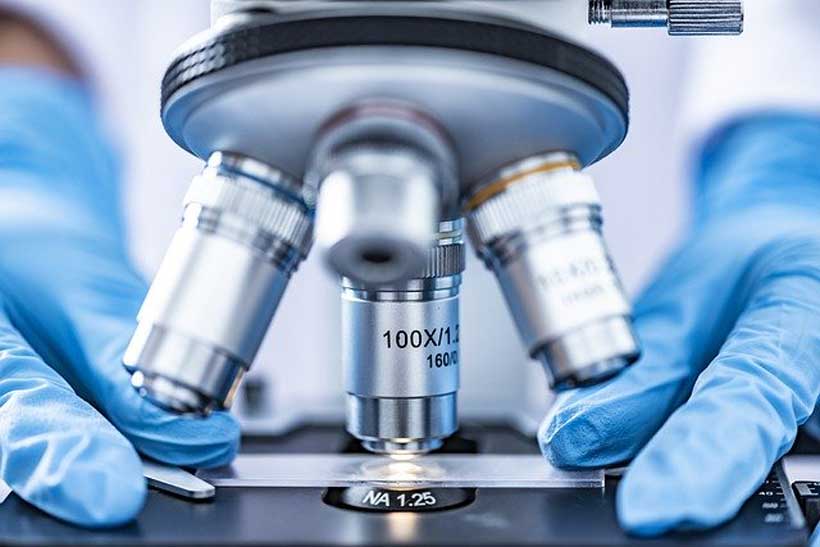 The report from a team of international scientists assembled by the World Health Organization (WHO) to examine how COVID-19 first spread to humans was published on Tuesday, and was described by the UN health agency's chief as a welcome start, but far from conclusive.
"This report is a very important beginning, but it is not the end", said WHO Director-General, Tedros Adhanom Ghebreyesus. "We have not yet found the source of the virus, and we must continue to follow the science and leave no stone unturned as we do."
He welcomed the findings of the 34-member team, which in January, visited the Chinese city of Wuhan where the first cases of the then new coronavirus came to light at the end of 2019.
But the WHO chief was clear that overall, it raises "further questions that will need to be addressed by further studies, as the team itself notes in the report."
He noted that although much data had been provided, to fully understand the earliest cases, they would need access from Chinese authorities "to data including biological samples from at least September" 2019.
"In my discussions with the team, they expressed the difficulties they encountered in accessing raw data. I expect future collaborative studies to include more timely and comprehensive data sharing."
Animal markets' role, 'still unclear'
Tedros welcomed the recommendations for further studies to understand the earliest human cases and clusters, and to trace animals sold at markets in and around Wuhan, but "the role of animal markets is still unclear."
The team confirmed there had been widespread contamination in the large market of Huanan but could not determine the source of this contamination.
"Again, I welcome the recommendations for further research, including a full analysis of the trade in animals and products in markets across Wuhan, particularly those linked to early human cases", he said.
He agreed that farmers, suppliers and their contacts should be interviewed, and that more study was needed to identify what role "farmed wild animals may have played in introducing the virus to markets in Wuhan and beyond."
Lab leak theory not ruled out
The team also visited several laboratories in Wuhan and considered the possibility that the virus had entered the human population as a result of a laboratory incident, noted Tedros.
"However, I do not believe that this assessment was extensive enough. Further data and studies will be needed to reach more robust conclusions", he said.
"Although the team has concluded that a laboratory leak is the least likely hypothesis, this requires further investigation, potentially with additional missions involving specialist experts, which I am ready to deploy."
As far as WHO is concerned "all hypotheses remain on the table", he told the Member State briefing on the report in Geneva.
"Finding the origin of a virus takes time and we owe it to the world to find the source so we can collectively take steps to reduce the risk of this happening again. No single research trip can provide all the answers."