Authors: Areeja Syed and Asfandiyar Khan
'Track one' diplomacy is one of the most prominent types of diplomacy where states on the official level interact with the other states to promote cooperation, peace, and stability. A policy where one state's government directly interacts with the decision-makers of the other State. Therefore 'Track one' diplomacy includes government, official departments, Ministry of foreign affairs, etc. Track-one diplomacy may also possibly be referred to as "first track" or "first tier" diplomacy. In most of the cases, we have seen that the government of the states on the official and track 1 level are unable to solve the disputes between the states. States need to adopt the multi-track diplomacy tactic to resolve a conflict or to maintain better ties with other states. Multi-track diplomacy refers to that diplomacy which includes two or more than two tracks while conducting diplomatic practice with other states.
Multi-track diplomacy
The co-founders of the Institute for Multi-Track Diplomacy, Louise Diamond and John Mcdonald developed and applied the concept of Multi-Track Diplomacy. Multi-Track Diplomacy is an intangible way to view the procedure of international peacemaking as a living system. In Mul-titrack diplomacy, all the communities whether they are individuals, official or unofficial institutions and communities, work together for a common goal which is to maintain and stability around the globe. It consists of nine tracks. Where peace initiative is taken by:
Track 1: Government officials
Track 2: Professional conflict resolution.
Track 3: Business.
Track 4: Private Citizens.
Track 5: Research, training, and education.
Track 6: Peace activism.
Track 7: religion
Track 8: funding
Track 9: public opinion/communication (McDonald, Multi-Track Diplomacy, 2003)
As mentioned about that 'track one' diplomacy is all about government level processes. Let's understand the track two and track three Diplomatic levels first. 'Track two' terminology was first used by Joseph Montville in 1981. The purpose of using this terminology was to introduce the unofficial efforts which could help bring peace between the parties. Montville realized the importance of unofficial efforts and felt the need to differentiate the phenomenon of government to government diplomacy and people to people diplomacy. That was the reason he gave the name to people to people diplomacy as 'track two diplomacy'. The original concept of Track two or citizen diplomacy just included the common people discussing issues that are most of the time considered as the official negotiations or issues. Track Two Diplomacy has supplemented Traditional Diplomacy or Track One Diplomacy and considered as off the record and informal contact among the members of rival groups or countries with the purpose to formulate plans, to affect public opinion and systematically arrange human and material resources in a manner which would be useful in settling their disputes. It was stressed by Montville that Track Two Diplomacy is not a replacement for Track One Diplomacy; however, it reimburses the restrictions that the psychological hopes of people have imposed on leaders. Track Two Diplomacy aims to offer a bridge or supplement official Track One talks. (Fledman, Schiff, & agha, 2003) Firstly, no political or constitutional power is hindering Track Two groups so they can convey their views on matters that openly influence their families and communities. Secondly, Track Two gives power to the socially, economically, and politically alienated groups by providing a platform to them and which can be used to express their opinions regarding the ways that can be used to achieve peace in their countries or communities. Third, Track Two is successful at the phases of pre-violent and post violent conflict, thus it is a very effectual instrument in preventing the violent conflict and establishing peace after conflict. Fourth Track Two involves grassroots and middle leadership who are in direct contact with the conflict. Fifthly, electoral cycles do not affect Track Two diplomacy. (Mapendere, n.d)
Any peace-making process will become unsteady, flimsy and weak when there is no involvement of people in the efforts to create a new social order. Hence, Track Three diplomacy is a strategy that functions and intercedes in a divided society and attempts to reunite it. Its purpose is not to settle an extensive conflict; however, it pays particular attention to the ideas of communication and understanding as a means of making the solution possible in the future. It is not aimed at altering the nature of bothersome conflictual relations. It is not aimed at uniting the opposing parties to negotiate for an equal share of something. Instead, the dynamics of a quarrelsome relationship that is the reason behind the problems are investigated by the participants. Later on, the participants progressively formulate a capacity for planning actions to alter these relations. This kind of diplomacy signifies the deepest force in fostering security. For example, security ties between the US and Taiwan have become better and the sturdier role in improving the whole relationship has been played by Track Three diplomacy. Moreover, Track Three diplomacy was significant in the relationship between the US and the Soviet Union when a vital role was played by the American business executive Arm and Hammer by promoting trade between the USSR and the US during the Cold War. (McDonald, 1991)
It is required in Track Three to have people to people contact in which ingenuity, compromises, and novelty of courageous people and groups who do not give up their efforts for peace, is included as well. Different arrangements, plans, and programs demonstrate its struggles to unite people so that the other side can be understood and enough pressure can be created from below to cause the belated political will to take place to go towards the next level that is a peace agreement. For instance, the conclusion of the Oslo Peace Accord made it possible for Track Three initiatives to operate the purpose of which were to inspire common Israelis and Palestinians to understand each other and in doing so, start the mutual reconciliation processes. (Wasike, Okoth, & Were, 2016)
Multi-track diplomacy is the amalgamation of all the tracks and is used when the usage of only one track is unable to address a certain issue. Original and the pure concept of multi-track diplomacy place 'track one' diplomacy on top of the list whereas putting the entire unofficial tracks below the track one. But Dr. Diamond and Ambassador McDonald reorganized the diagram and place all the tracks in an interconnected way. No track is superior then the other and not only a single track can work alone, but all are also interdependent on one another. All the approaches have separate values and resources, but when coordinated they can work more powerfully. It must be recognized that the main and deep-rooted conflicts between the states cannot be resolved solely through the official negotiation, but now there is a dire need to utilize all the tracks, and include the government, civil society and non-governmental organizations or entities while bringing long term peace.
Beyond Twiplomacy: Diplomacy and the Digital Fast Forward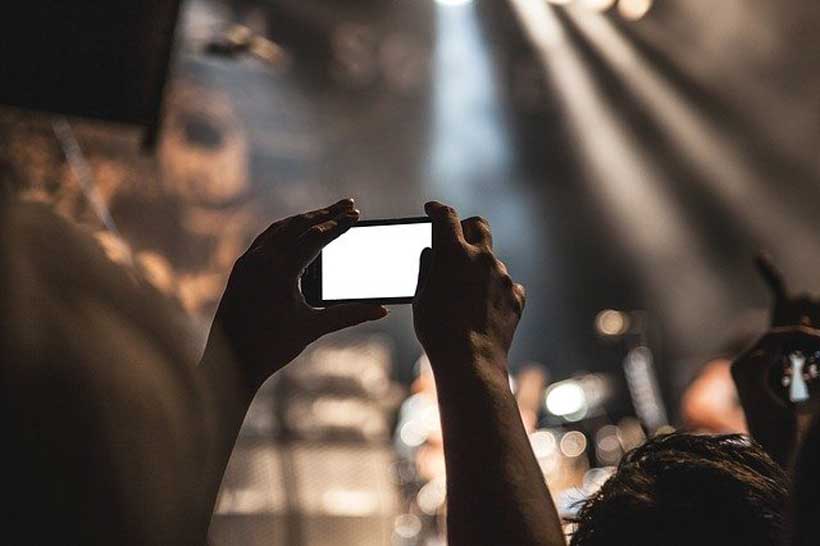 The practice of diplomacy in the virtual space is geared towards amplifying foreign policy drives and messages and forms a vital and dynamic branch of strategic communication. Now, more than ever before, we are faced with the inexorable certainty of a digital future – a future that has already begun. As COVID-19 thrusts the world's population into their homes and compels multiple operations and processes to move online, diplomatic engagements too must be primed to fit the order and arrangement of altered circumstances. The use of the internet offers real time dissemination and exchanges in a relatively informal setting, at low financial costs and aims at shrinking the space between foreign publics and stakeholders on the one hand and foreign policy practices and practitioners on the other.
Digital diplomacy falls under the broader spectrum of public diplomacy, the roots of which can be traced to the extensive use of radio communications by both the Axis and the Allied powers during WWII. Interestingly, the digitization of diplomacy however is believed to have happened earlier when foreign ministries first began the use of telegraph services in the 19th century. In the contemporary context, digital diplomacy has been practiced primarily through social media since the innovation of an online world, the arrival of new information communication technologies and the rapid popularity of the internet.
Today, diplomats and government representatives routinely engage in both pleasantries as well as repartee on Twitter in what is now popularly known as Twiplomacy or Twitter Diplomacy. Twiplomacy is direct, often unencumbered and enables wider reach of foreign policies than traditional channels. Such online engagement can also be converted to a substantial support for foreign policies and/or agendas. It is at times assumed that Twiplomacy has shaken traditional preferences for confidentiality, hierarchy, instrumentality and top-down decision making of foreign affairs departments favouring instead the use of crisp language, visual storytelling, emotional framing, algorithmic navigation, and so on. This is an incorrect conjecture as the traditional modus operandi of foreign interaction remains equally pertinent today. What Twiplomacy has done is added a supplementary avenue of diplomatic exchange which is in keeping with contemporary circumstances.
As diplomatic exchanges thrive on Twitter and other social media platforms, the question is whether it is merely the diplomatic conversation which has moved online or whether there is more to the scope of diplomatic engagement employing digital tools in the virtual space. While the latter has been deliberated by technology stakeholders and to an extent by policy makers, its practice is yet to see the kind of flurry that is observed on Twitter almost on a daily basis. This is where the use of 5G systems, artificial intelligence, wearable technology and the applications of big data come in. Aggregation of big data can assist in the identification of disinformation campaigns while collating geospatial and sensor data for more objective, fact-based information gathering which in turn would aid the core component of diplomacy – negotiation. While the use of some of these technologies is mired in controversy, all of these will eventually find application across sectors and diplomacy too will not be an outlier.
Greater use of digital tools can assist diplomacy in broad ways. First, it ensures a quick response time. Digital tools facilitate diplomatic engagement to happen in real time and in so doing helps ease communication as well as make way for effective action in times of urgency or crisis. Second, it assists in resource mobilization in terms negotiations and building of alliances, primarily by eliminating constraints of distance and time. Third, it helps pave the way for gaining a wider understanding of public emotions and perceptions which can at times facilitate more updated policy approaches and methods of implementation.
This brings us to the dividing line between policy outreach which is designed to inform, assist, facilitate and where applicable, ameliorate global relations and the utilization of sharp power which is aimed at exerting disproportionate levels of influence to censor, manipulate and falsify information for hostile purposes. The virtual space, like many other forms of technology, faces the dual-use challenge i.e., it can serve both constructive purposes and also disruptive ones. For foreign policy this poses a considerable challenge as governments often find themselves in the middle of misinformation and disinformation campaigns which are difficult to debunk and deflate given the pace and volume of the reach that virtual networks offer. Nonetheless, this is a challenge that governments across the world must learn to tackle because the medium and the technology will not go away but rather diversify and proliferate.
The COVID-19 pandemic has already and will probably continue to suspend or reorganize most activities for the foreseeable future. Simultaneously however, engagements and functioning across the world must persist and diplomatic outreach forms a vital component of pooling in efforts to mitigate the health crisis. This involves the dissemination of information, transfers of key supplies, provisioning for the inevitable uncertainties of challenges post the pandemic and reorganizing institutions to better apprehend future exigencies. Bound by limitations on travel, world leaders are responding by convening on virtual platforms for multilateral summits like the G20 and SAARC. India's first ever virtual bilateral summit is being planned with Australia. COVID-19 demands a fast forward from deliberations to action and foreign ministries around the world need to harness the advantages of cost and geographical inconsequence to effectively respond to the global crisis at hand and also in the process enable digitisation of diplomatic processes which can continue to be in practice in the post-Covid world.
A Dose of Communicative Multilateralism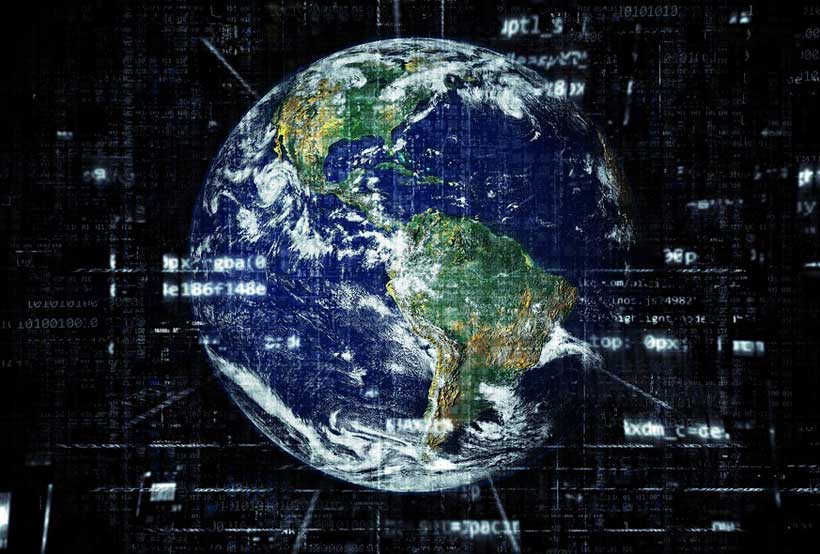 Authors: Elizabeth Deheza and Srgjan Kerim*
The COVID-19 blame game is underway and it has already severely inhibited the implementation of a co-ordinated, multilateral response to fight the coronavirus. When the need is greatest for international cooperation and collective action to confront the most severe global challenge since the Second World War, world leaders are moving away from globalisation and public trust in international institutions is evaporating. We believe this divisive behaviour has been compounded by the lack of clear communication between the World Health Organization (WHO) and Member States and that 'communicative multilateralism' must play the central role in beating the virus.
The WHO, a United Nations (UN) specialised agency, has a mandate from its 193 Member States to provide science-based recommendations to protect human health worldwide. The agency had been calling for better preparedness for epidemics or pandemics long before the current crisis, highlighting the vulnerability of many healthcare systems towards such crises. Unfortunately, when the moment arrived, the absence of a clear and simple communication framework and common understanding between the WHO and the Members States undermined previous work and the goodwill the agency once enjoyed.
When several cases of pneumonia were first reported in Wuhan, China in late December 2019, the WHO noted the new threat and started independent epidemiological investigations to understand the cause. WHO's communications stayed close to China's official line and even endorsed a preliminary investigation that the virus might be limited to animal-to-human transmission, despite warnings from Taiwan of the possibility of human-to-human transmission.
Later, on 10th January, the WHO released an interim Infection Prevention and Control (IPC) guidance note for Member States and on 14th January it warned hospitals of the possibility that the virus could spread between humans. On 20th January China confirmed human-to-human transmission and after a further ten days of deliberation, while the virus was already spreading internationally, the WHO declared COVID-19 a Public Health Emergency of International Concern (PHEIC) – one of its highest levels of alert under the International Health Regulations (2005) (IHR), a legally binding agreement between Member States to work together on global health security. At this point, several Member States became anxious, but most did not have a clear idea of what a PHEIC alert actually meant in the context of their response.
On 4th February, WHO's Director-General Dr Tedros Adhanom Ghebreyesus announced that the world had a "window of opportunity" to invest in prevention and control as there were a limited number of confirmed cases outside China. By 21st February Dr Ghebreyesus called the international community to action as "the window of opportunity was narrowing". How did Member States really interpret this message? Was the international community really grasping the idea that we were about to miss the last opportunity to contain the spread of the virus? Was it already too late?
As February rolled into March, the WHO highlighted a huge shortage of equipment for frontline healthcare around the world and finally on 11th March, nearly three months after the first reports, the WHO declared COVID-19 a pandemic.
Throughout April, the WHO made desperate calls to global leaders to put aside any differences, step up collaboration and act in unison. However, by this point, some Member States were struggling to stay ahead of the virus and could only think of themselves, instating measures to protect their citizens and borders without the time to consider a concerted multilateral response.
At the time of writing, with over 5.2 million coronavirus cases reported globally, more than 336,000 deaths and many more unreported cases, the pandemic still rages on. While China claimed to have recovered from the virus, its north-eastern city of Shulan is currently in lockdown after a cluster of coronavirus cases emerged, fearing a second wave. Meanwhile, its political adversary on the issue, the United States, has more than 1.6 million confirmed cases with more than 95,000 deaths, the highest in the world. Other regions like Europe are slowly emerging from strict lockdowns but in Latin America the number of confirmed cases has passed half a million and continues to rise, with Brazil the worst affected.
This is the first truly global health crisis that "We the Peoples" have suffered since the foundation of the UN: every citizen of the world is at risk. The pandemic has forced governments to impose draconian restrictions in an attempt to mitigate the collapse of their public health systems while simultaneously injecting unimaginable levels of capital directly into their economies to soften the financial impact. And yet, if all the governments had rapidly coordinated their responses, collaborated at an early stage and acted in unison, the global impact may have been contained and the recovery period shortened. Moreover, if clearer communication had come from the WHO in a more timely fashion, even the most self-interested and ill-prepared Member State would have known what pre-cautions to take as the viral threat grew and their citizens could have held their governments accountable.
The wider UN has also been lacklustre in its response. Who better than the UN to digest WHO's early warning messages and convey the right message to its Member States? Who better than the UN to orchestrate a coherent global response through its Security Council (UNSC)? "The UN has a huge role to play in bringing together countries and people during these trying times," says Amir Dossal, President of the Global Partnerships Forum, to ensure that "no one is left behind".
There are 3 articles of the UN Charter that clearly determine the UN's role in such emergency situations: Article 13 refers to the UN General Assembly's role in initiating international cooperation on economic, social and health issues, Article 57 describes the need of engaging specialised agencies, such as the WHO, and eventually under Article 99, the UN Secretary General must bring forward any matter which may threaten the maintenance of international peace and security to the attention of the Security Council. Unfortunately, to date, the UNSC has not produced any meaningful statement to tackle COVID-19 as efforts have been obstructed by political conflicts between the U.S. and China.
While the UN Secretary-General, António Guterres has referred to the pandemic as "the biggest challenge since the Second World War" and has acknowledged that "normal rules no longer apply", the General Assembly started to address COVID-19 only in mid-March and its response has not passed beyond a non-binding resolution that called for "intensified international cooperation to contain, mitigate and defeat" the coronavirus.
Despite WHO's leadership through the SARS, MERS, Ebola, Avian Flu outbreaks and its extensive knowledge of past pandemics throughout history, Member States have voiced their frustration at the WHO's handling of the pandemic. One of the organizations biggest donors, the U.S., has even suspended its funding and has threatened to withdraw its membership if substantial changes are not made. Other countries, such as Australia, have requested more transparency and an independent investigation of the causes of the coronavirus outbreak. A resolution, presented by the European Union (EU), on behalf of 100 Member States, called for an independent inquiry into the WHO's response to the coronavirus pandemic and was approved at the first virtual annual assembly (WHA) of the WHO's 194 members on 20th May. The day before, on 19th May, an interim independent review on the WHO's conduct and response to the virus was released by the Independent Oversight and Advisory Committee (IOAC) for the WHO Health Emergencies Programme.
Communication is the most important tool in any international crisis and 'communicative multilateralism' must be at the core of all response strategies. The IOAC report calls for "greater global solidarity and stronger multilateral cooperation" but a close reading of the recommendations underlines the clear need to improve the clarity of the communication framework between the WHO and its Member States.
'Communicative multilateralism' has also been at the heart of suggested reforms by the IOAC report to the WHO's response framework. It has been reported that some Member States do not consider a PHEIC declaration a "sufficiently clear trigger" due to its broad coverage between a small outbreak and a pandemic. Alpo Rusi, a distinguished Finnish diplomat recently told us, "A more effective early warning system needs to be urgently set up at the UN". There have been other sensible calls for change including, "a stepped level of alerts and galvanization of response measures added to the IHR" and "IHR-nominated focal points in governments to adequately raise the alarm", that must be heeded.
Additionally, the people must be able to hold their governments to account and how can they do this without clear and simple communication, well defined categories of alert and detailed response measures from the WHO? "Covid-19 is wreaking havoc on the health and economic well-being of our society. As individuals, we have readily conceded life-changing decision-making to our leaders, and we now assume and indeed expect them to do what is in our best interest", exemplifies Amir Dossal, President of the Global Partnerships Forum.
The IOAC's recommendations provide the opportunity to explore further the mechanisms already in place and well known by Member States that could "trigger" a much needed sense of urgency that the WHO tried but failed to convey to the international community. Lessons could be learned from other disaster response strategies, for example, there are clear and simple categories of alert to the likely effects of hurricanes and earthquakes that have been tried and tested for over 50 years and are widely understood by governments, scientists and the public alike. There are clear lessons that the WHO and the UN can learn from such natural disaster response systems.
There is a general understanding that this pandemic will have far-reaching political, economic and social implications. Parag Khana, an expert on international relations told us, "If we are lucky, the world will pass 'peak virus' within the next six months. But the economy, governments, and social institutions will take years to recover in the best-case scenario. Indeed, rather than even speak of 'recovery,' which implies a return to how things were, it would be wise to project what new direction civilization will take. That too will be a bumpy ride. The next 3-5 years will remind us that COVID-19 was the lightning before the thunder".
There are opportunities to improve following any crisis but before we transform the way society has functioned for hundreds of years, we must determine whether multilateralism and globalization is to blame or if there are other weaknesses in the system that have led us here, such as an alarming weakness of national economic, social and health systems?
We must be careful that rising geopolitical tension is not exploited by some national political elites as an excuse for imposing inward-looking policies and strategies. This may bear fruit on the short- term but will be counterproductive longer-term. A shift to nationalism would disrupt global supply chains of goods and services, doing harm to economies of scale and the provision of aid which will worsen health security. World leaders must step back from knee-jerk reactions to retrench and instead should come together in order to pursue modalities of international cooperation.
Clear communication channels only work if the message is simple and the recipients are educated on the subject. While the IOAC's recommendations call for "more robust use of WHO collaborating centres around the world, expert networks, such as technical advisory bodies, and public health institutes", we believe that they should be more ambitious and aim to strengthen the understanding of health systems and pandemics within schools, universities and the public at large. As for the international organizations such as the UN and WHO it must be clear: reforming them and updating them to the requirements of the globalized digital era necessitates 'communicative multilateralism' and the launching of 'Verified' by the UNSG António Guterres on 21st May, to create a cadre of "digital first responders" to fight misinformation, may be a positive step to adjust.
* Srgjan Kerim, President of the 62nd session of the UN General Assembly, is a seasoned diplomat, scholar and businessman with more than 30 years of international political experience as Minister of Foreign Affairs and Ambassador of the Republic of Macedonia. Mr. Kerim began his academic career as a professor of international economics at the University of Belgrade. In addition, he was a visiting professor at the University of Hamburg (Germany) and at New York University. Mr. Kerim is also a recipient of the United Nations Millennium Development Goals Award and has been decorated with honours by nations such as Italy, Germany, Austria, the U.S. and others.
Post-corona, we're going to need new diplomacy
To say we are living in unprecedented times is becoming both hackneyed and tiring in much the same way as we all are becoming during these times of quarantine and uncertainty. Indeed, COVID-19 continues to change every fabric of what we once knew as normal. Economies are all on the brink and misinformation is spreading more rapidly than the actual virus itself.
In fact, the virus is taking its toll on our lives is various ways – beyond the biological. In my own motherland of Italy, it has rattled our lives as the world watched the images of tankers whisking away bodies in the northern city of Bergamo – bodies of the infected victims who were too numerous to be carried out in emergency vehicles, etching itself into our psyche of the danger of this pandemic. In many in developing countries such as Morocco and South Africa, the lives of their citizens seem to be falling apart around them as forced quarantine means a double death for the rural poor, asking themselves "do I die from corona or do I die from starvation?"
Here in Casablanca, where I find myself oddly quarantined in lieu of my home in London, the virus has been called "The Great Revealer" – as it is quickly revealing deficiencies of the world that our illusions have tried to hide.
This includes the instability of many markets, such as the oil market where prices have been falling to historic lows due to failing demand and the fallacy of American supremacy as many states divided on how to respond to the crisis, bolstered by the lack of federal leadership under President Trump. Most heart-breaking for the global community though is the absence of the United States as the leading authority on how to unite the world and work together to bring us all out of this dark period in our history. It's the excepted role of a superpower and in its failure to do so – even within its own borders – it has unconsciously lost its leadership role in the eyes of the world.
It is a strange time indeed, but one thing this crisis is revealing is the need to continue to work together. The need for partnerships. And also, the need for diplomacy.
Political Economist Phillippe Legrain argued recently in Foreign Policy that COVID-19 will mark the end of globalisation and Forbes Contributor Kenneth Rapoza foretells the post- corona world ending the "decades old system" of globalisation as we know it, as both countries and businesses revert inwards and travel less due to suspicion of the other. But I argue that to assume that COVID-19 will kill globalisation is not just incorrect – it is completely ignorant of human history and the human need for interaction to assume.
Global exchanges have been occurring in one form or another for thousands of years, from the Indus Valley in today's India to the Taino and Carib people of pre-Columbus America.
But in these dire times, diplomacy – as the art of partnership building it is – is needed now more than ever in order to navigate this new era in which we are finding ourselves in and to rebuild our economies with a greater understanding of our global connectedness.
Changing paradigm
Let's start with looking at the concept from a political standpoint, as to refrain from looking at diplomacy from a political lens would be like looking at medicine without considering the patient. COVID-19 is shifting what we understood have been the global leaders over this past century.
The failure of the US leadership in coming up with an appropriate response to the pandemic and both the very apparent and visual display of complete disunity within the United States (which has already been building up even during the era of Obama) has only confirmed one thing for many nations around the world: the power of the United States is gone. Not just because of Trump's isolation political views and counter effective foreign policy moves (such as the withdrawing of US troops in Northern Syria late last year), but because the US is in too much of a mess in order to help others get out of theirs. Lack of an active health system in addition to heightened political polarity and an unpredictable (as well as unreliable) foreign policy had left many countries to look elsewhere for their diplomatic "northern star" as a guide.
In this uncertain world, a blank canvas is made for the diplomatic world. Now is the time for countries to build alliances more than ever within their own regions and even with new potential partners in order to build both an economy and a presence on the global stage that not only can help them navigate the uncertain waters of the post-corona world, but also began to narrate a new perspective in global dealings.
Governments, especially of developing nations, should take this time to engage collectively with great diplomatic force to build alliances in trade, social impact and regional peace keeping (especially in volatile areas such as the Sahel or Lake Chad region in Sub-Saharan Africa) to begin designing an engagement that works better for them collectively and using a united diplomatic coalition, engaged with potential governments, organisations and stakeholders to take on new strategies
This crisis provides a blank canvas for many countries to work together to bring greater good for their regions and countries in order to continue to interact globally to progress these ambitions. Now, whether there is genuine sincerity in the country and political will is another thing but taking this new paradigm into consideration is a step in the right direction.
Meet the new diplomats
A recent report from Bloomberg projects travel is to be lower in the coming years due to fears of contracting corona, until the development of a vaccine is found. Yet even with the introduction of a vaccine, many organisations will have so much shock from the pandemic that they will have greater reluctance to travel at all.
Refusing to travel is not possible – it has never been possible for humans in our history on this planet, going from the great migrations of homo sapiens from Africa to the exploration of Portuguese Explorer Vasco da Gama.
We need to travel – but for those unwilling to take the initial risk (or looking to reduce the amount of people traveling) creating a diplomatic corps within companies would be the best approach.
Former British Ambassador to Lebanon, Tom Fletcher argued this back in 2016 on the potential for this diplomatic paradigm shift and Google has been supposedly exploring establishing its own diplomatic corps in order to engage with countries and key stakeholders abroad.
At my own firm, Pax Tecum Global Consultancy, this has been our primary modus operandi
– we are humanitarian diplomats who represent impact investors, social enterprises, NGOs and even developing countries with other international governments in order to progress business, investment and projects that lead to greater social change.
And the role of the diplomat has been carved out with the need to travel and establishing a global presence, but not having everyone go. With the fear of travelling likely to still be embedded in our minds, it makes sense for businesses to establish a dedicated group or department within its company that is devoted to "diplomatic engagement" abroad and travel. Be it with key stakeholders, investors, partners or even governments themselves, establishing such a core will help the transition during this unsettling time and continue to establish global confidence in the importance of partnership (which it itself is part of the UN Sustainable Development Goals number 17).
Dedicated diplomats who can represent the organisation's interest internationally can help reduce the quantity of travel, but also allow for those with the savvy for negotiation and assessing risk to take lead progress in line with the strategic endeavours of the country. All this, while also demonstrating to global partners and collaborators one strong and key message – we're open for business.
In these unprecedented times, we need to take unprecedented action, and this means being both creative yet cognisant of both the world around us and the ever-increasing truth that we all belong to each other – and not on individual geopolitical islands.
Now, more than ever, the power of diplomacy can be utilised to not only carve out a new global order that sees greater partnerships at both a regional and functional geopolitical scale, but also adapts new forms for the use of the diplomat, with resident diplomats deployed from both businesses and other organisations looking to maintain and establish their global presence in this travel adverse world post-corona.
And we need to let diplomacy happen to heal this world during and post crisis, because the biggest causality will not only be the countless people who are dying from this pandemic, but also the failure to understand that anything that happens in this world affects us all, and partnership and working together will be the only way to get us through everything else that comes out way. COVID-19 or not.