The Politics of Difference: Italy's Nationalist Turn and the Struggle between "New" and "Old" Italians
Nationalism has permeated Italian politics more than other Western European countries. In all the elections that have been held since 2018 the right-wing nationalist parties of Lega Nord (Lega) and Fratelli d'Italia (FdI)have significantly increased the number of their voters. However, Italy's nationalist turn has not only concerned parties of the right but also from the left. This article illustrates the way in which the proliferation of nationalism affects the mobilization of Italian citizens with non-Italian backgrounds. For mobilization I intend all the efforts of right-wing and left-wing parties and media to either involve or marginalise Italian citizens with non-Italian backgrounds. I argue that, although they might differ in their scope, both right-wing and left-wing political agents promote politics of difference through communication strategies that serve to mobilize Italian citizens with non-Italian backgrounds. In this context the term "politics of difference" primarily refers to policies that are meant to track and exploit arbitrarily defined distinctions between citizens based on their "origins".
The right-wing political parties and their attacks on Italians with non-Italian backgrounds
Legaand FdI are officially members of the coalition of the center-right, but they have endorsed political attitudes that are closer to the tradition of the post-World War II Italian far-right parties. They have founded their propaganda on the exaltation of the Italian national identity in opposition to several external and internal "others".Lega's slogan Prima gliItaliani (Italians First) was firstly used by the fascist ideology-inspired party Casa Pound. FdI leader Giorgia Meloni started her political career as a member of Movimento Sociale Italiano (MSI), which was the first Italian neo-fascist party. In her social media communication Meloni uses the word Nazione(nation, with a capital 'n') to refer to Italy instead of using the term "state" as most of her Italian colleagues would do.
The leaders and the activists of Lega and FdI have generally shown a hostile attitude toward Italian citizens with non-Italian backgrounds. Congo-born former Integration Minister Cécile Kyenge, who was in office between 2013 and 2014, received all kinds of insults from Lega activists because of her origin. In January 2019 the court of Bergamo sentenced current vice-president of the Senate Roberto Calderoli with eighteen months of prison for saying in a public meeting that Kyenge looked like an orangutan. During the electoral campaign in Sardinia in February 2019, the president of a local Lega club Giovanni Barbagallo posted pictures of the Partito Democratico (PD) and Liberi e Uguali (LeU) candidates on his Facebook page, asserting that they were foreigners and that he hoped that at least they knew the Italian language. However, both candidates owned the Italian citizenship since it is mandatory to participate in the electoral process.
Salvini has always displayed a scornful attitude toward Muslims and Roma people, independently of their citizenship. In a radio show in June 2018, the then Minister of Interior Salvini claimed that he planned to make a statistic of Roma people in Italy. He also added that all foreign Roma nationals needed to be expelled from the country except those with an Italian citizenship, that "unfortunately we have to keep (…)". In a public speech held in August 2019, Salvini defended his right to use the racial slur zingaraccia against a Roma woman who had said that he deserved to be killed. The controversial Decreto Sicurezza(safety decree) that Salvini promulgated when he was Minister of Interior introduced a norm that enabled the state to deprive individuals of non-Italian background of their citizenship if they were found guilty of terrorism.
Lega and FdI accuse the government to take more care of foreigners' needs instead of focusing on Italians. In spring 2019, the FdI and other far right circles of Rome organized public protests against the allocation of state-owned houses to Roma families. Tensions arose especially in Casal Bruciato where an Italian family that had squatted a municipal flat, was forced to leave so the legitimate beneficiaries could move in. A Roma family with Italian citizenship moved inside the house escorted by police who protected the family from an angry mob that had rallied outside the building. The FdI section of the 4th Municipality of Rome wrote on the Facebook account that the Mayor gave houses to "nomads" instead of the Roman families that needed them.
Some exponents of FdI tried to normalize the idea that every citizen of foreign origin could be harassed in the privacy of his/her domestic environment if s/he was suspected of receiving benefits that the state did not provide for Italians. In November 2019, FdI members Marco Lisei and Galeazzo Bignami filmed the names of alleged "foreign" families that lived in state-owned houses in Bologna. The video was posted on Facebook in order to argue that the local administration gave houses to foreigners and not to Italians. However, as argued by the online newspaper nextquotidiano.it on November 12, 2019, nothing in the video proved that these families were not Italian. The video was deleted when the public prosecutor of Bologna opened a case for possible infringement of privacy laws.
Salvini emulated the act of the FdI exponents in his own Padano style. While the leader of Lega was touring the "Pilastro" neighbourhood in Bologna a lady in her sixties told him that she knew where a family of foreign drug dealers lived. Without verifying the information Salvini went to the doorstep of the building where the family of presumed drug dealers lived and pressed the buzz. A person answered the intercom and Salvini asked whether it was true that they were selling drugs. It turned out that the person that was indicated as the main pusher of the house, was a 17-year-old Italian citizen, born in Italy from an Italian mother and a Tunisian father. He did not have any criminal records and was not at home when Salvini went to his door. The exploit of the Lega leader drew harsh criticism. The vice-president of the Tunisian parliament Osama Sghaier claimed that Salvini was a racist and that his attitude undermined relations between the two countries. The former president of the Italian Constitutional Court Gustavo Zagrebelsky declared that Salvini's act brought to memory the Kristallnacht. Salvini has now deleted the video because the boy that he accused of drug-dealing reported the former Interior Minister for privacy violation. It was recently discovered that the lady who gave this false information to Salvini had been introduced to the Lega staff by a carabinieri marshal. The Carabinieri Force has now opened a case to determine whether the officer infringed his institutional duties.
Despite the continuous provocations shown toward Italian citizens with non-Italian backgrounds, FdI and Lega have always rejected accusations of racism and xenophobia and both parties count activists with non-Italian backgrounds among their party members. For instance, Nigeria-born Toni Iwobi had been a member of Legafor nearly 25 years when he was elected member of the senate in 2018. The exponent of FdI Paolo Diop was born in Senegal and moved to Italy at a very young age. He used to support CasaPound and in a 2015 interview he declared that he admired Salvini, that he was a nationalist and a fascist, and that he preferred people to call him negro – the equivalent of the English word "nigger" – rather than being labelled as a person di colore – literally "of colour" – as the politically correct phrasing would put it. Ironically, in April 2018, Paolo Diop and his girlfriend were victims of a racist aggression by a group of people who insulted Diop calling him negro. This unfortunate event did not make Diop change his political convictions.
The "New Italians" and the search for "italianness"
Nationalism is not a prerogative of the right, and the left has also claimed its historical and cultural connection to this ideology. In July 2018, current Liberi e Uguali (LeU) member (former PD) Stefano Fassina published an article on the Huffington Post in which he announced the formation of the party "Fatherland and Constitution" (Patria e Costituzione). According to Fassina, it is necessary to return to the anti-fascist ideal of fatherland that is inscribed in the Italian Constitution to avoid the negative impacts of liberalism and extreme nationalism. The leftist circles often employ the term NuoviItaliani(New Italians) to refer to the generation of citizens that have non-Italian backgrounds. In the 2013 electoral campaign, PD pompously announced the inclusion of NuoviItalianiin the party's list of candidates. The term has perhaps been coined to provide a positive image of Italians with non-Italian backgrounds. But the "New Italians"appear as a category of people marked by different cultural backgrounds and the overall Italian population is conceptualised as if it was composed of two main ethnic bodies: The "old", autochthones and purest Italians who are simply Italians and the "new" culturally-hybrid Italians who are Italians but also something else and consequently something less.
The left-right competition over who endorses the authentic values of the Italian identity, has pushed people to question their degree of belonging to italianità (italianness) – an increasingly popular term – and that of others. Individuals with non-Italian backgrounds are trying to subvert the prejudices that have been constructed on their account because of their alleged different "origins". Their voice reaches the mainstream through political organizations such as Cara Italia, media (television, newspapers, blogs and social media) as well as various art forms, music and sports. Several known and less known Italian-speaking trap and reggaeton artists describe their personal experience of italianness against a context that refuses to consider them as part of the national body. Unlike fifteen years ago, national discourses are now fashionable and national identity seems to be a fundamental part of the construction of one's personal and collective self. Journalist Oiza Q. Obasuyi has published several articles about the way in which she and other citizens with non-Italian backgrounds feel stigmatized in their everyday life because of their "origins". In her view people find it difficult to either accept or understand that one could be plainly Italian if s/he has a different skin colour or place of birth. In February 2019, she noted the absurdity of a question that a journalist made to pop singer Mahmood who won the most prestigious music competition in Italy, Sanremo. Mahmood was born in Italy and his father is Egyptian. Although he had never visited his father's country, a journalist asked him which was the thing that he missed the most of his "country", that is Egypt.
Journalists of either right or left political orientation are equally contributing to spread the idea that citizens with non-Italian backgrounds are somehow different from the rest of the population. The 17-year-old boy that Salvini accused of drug-dealing was asked in an interview whether he was Italian. The question was irrelevant and it shows that the journalist accepted the idea that being a foreigner is perceived as an aggravating factor for any crime or presumed crime that one has committed. In an article published on November 22, 2018, the online left-oriented newspaper nextquotidiano.it commented sarcastically on the fact that Paolo Diop had joined FdI. The journalist assumed that his non-Italian origins were not compatible with his political ideas and cynically exposed his non-italianness by stating that his original name was not Paolo but Talla.
Italian athletes are particularly subjected to journalists' endeavours to make citizens with non-Italian backgrounds declare their allegiance to the Italian identity. Few years ago former football player Thiago Motta who is born in Brasiland who played for the Italian national team was asked to illustrate his mixed national feelings. Motta answered puerile questions such as whether he preferred pasta or churrasco and if he would rather dance samba or tarantella. When the Italian women 4X400 relay team won the gold medal at the Mediterranean games in July 2018, politicians and medias from the right and the left depicted the team as a symbol of diversity which can contribute to the development of the Italian nation. Roberto Saviano claimed that the four athletes represented the dream of a multicultural Italy that would not have been hindered by Lega's racism. More recently, the press praised the "multi-ethnic" character of the Italian women's volleyball team and designated it as a model for the society that Italy should try to build. In both cases journalists fail to see that by depicting the team and the athletes as "multi-ethnic" or "multi-cultural", they build a narrative in which the athletes and the category of people that they are haphazardly called to represent have different "ethnicities" or "cultures" and are different from "usual" or "old" Italians.
The athletes know that their image is exploited for political purposes and are also aware of the essentialist ideology that informs the discourse on their "origins". In an interview with Corriere della Sera volleyball player Paola Egonu was asked how she felt about the fact that "Italy" fell in love with the "multi-ethnic" character of the team. She replied that she was surprised of this reaction, because all players were Italian and it was normal to have different origins. Egonu implicitly told the journalist that origins are irrelevant to one's degree of national belonging. Paradoxically, her opinion mirrors Giorgia Meloni's comment on the picture of the Italian relay women's team. The FdI leader commented the image of the four athletes holding the Italian flag stating that "The only thing the radical chic see in this picture is black athletes to politically exploit. I see the Italian flag waving. Long live our girls". Meloni used the image of the girls to attack her opponents and therefore her act was not free of exploitative intents. However, she emphasised the symbol that makes the athletes simply Italian rather than their "origin" that makes them differently Italian.
Overcoming the Italian identity crisis
The idea that "origins" can establish a person's degree of affiliation to a nation is absurd and its application would lead to the ontological dissolution of the Italian project. Italy was formed in 1861 and this means that every inhabitant of the peninsula has non-Italian origins if we look seven generations back. The myth of the "origins" is a politics of difference implemented in order to create a distinction between "old" and "new" Italians at the benefit of the former. In the framework of a nationalist political discourse, the narrative on one's own past is always conceived to mediate the degree of his/her national belonging in the present and in the future. However, as Egonu's words suggest, in everyday face-to-face relations, belonging and loyalty to a given collective entity is not conditioned by one's putative origins, but rather depend on the way one decides to structure her/his self in the social, political, economic and cultural environment that s/he inhabits.
This article has shown how left-wing and right-wing Italian politicians and media deploy a politics of difference in order to mobilise citizens with non-Italian backgrounds. On the one hand, the right-wing parties Lega and FdI refute accusations of racism, fascism and xenophobia but on the other hand they are accustomed to racial and ethnic slur, they marginalize Italian citizens with non-Italian backgrounds, contend their italianness, and ignore their privacy and other basic civil rights with gestapo-type behaviours. They mobilise these citizens not simply as Italians but rather as foreigners or as "Italians of foreign origins" who for this reason may not always be considered as entitled to enjoy full political rights. This politics of difference, that is the emphasis on the distinction between old and new Italians, reflect the fear of competition between Italians and migrants, a fear that was spread by right-wing propaganda and that has generated a myth of "substitution". The myth says that "foreigners" or citizens with non-Italian backgrounds and non-Italian cultures will outnumber and therefore substitute the original ethnic component of the country. The presence of activists with non-Italian backgrounds in the ranks of Lega and FdI does not reduce their liability and that of other party members who have stigmatized citizens with non-Italian backgrounds.
The politics of difference carried out by political and media agents through the emphasis of their different "origins", "cultures" or "ethnicities" mobilises individuals with non-Italian backgrounds in the form of a dialectical positioning toward other citizens. Citizens with non-Italian backgrounds will be mobilised not as purely Italians but as a category that oscillates between the internal and the external otherness. The parties of the left, and in particular PD and LeU, are fighting the hard nationalism of the right with a soft nationalism of the left. In analogy to the policies implemented by the rightist circles, the exaltation of the national identity by the left and the discourse on origins that they propagate generates a contradictory effect on the mobilization of citizens with non-Italian backgrounds. The promotion of a "multi-ethnic" society leads to the formulation of ethno-building discourses. Ethnic identities – like religious identities – tend to become catalysts for political violence and marginalization as soon as political and economic problems emerge. Citizens should be granted full political rights whichever their backgrounds are and should not either be forced into assimilation nor be given the opportunity to ghettoize. More than that, one should not preclude the possibility that a citizen can embrace a given set of ideas or ideologies only because his/her "origins" seem to contradict his/her political choices.
The nationalist turn that has characterised Italy in the last years does not stem from the necessity to express a consolidated sense of belonging to the Italian nation, but rather the opposite. The search for italianness in the self and in the others shows that those who are conducting this search – right-wing and left-wing politicians and journalists, Italian citizens and "foreigners" who aspire to become Italians – have either lost or are scared to have lost not as much the character of italianness that they are looking for but rather the economic and symbolic assets that it gave them. Until fifteen or twenty years ago, there was no need for mainstream politicians and journalists to frantically look for who was Italian and who was not, because the question of what it meant to be Italian did not appear problematic. There were infinite modalities of being Italian which were validated by the possession of the Italian passport and/or by the possession of a permanent residency permit in the country. The crisis of the EU and the decade-long economic crisis have shifted the function of the Italian identity from a tool that allowed people to project their ambitions and lives in a trans-national horizon, to a ticket that individuals use to claim assets in a context with scarcer resources. The endorsement of an Italian identity has become an opportunity for political subjects who used to repudiate the Italian project and claim independence from Rome, such as Lega. The history of Lega that is now arrogating the right to decide who deserves to be Italian, show how national identities are constructed and dismissed according to the symbolic and economic assets that they offer. It is nonetheless impossible for any of the seekers of italianness to determine which aspects define italianness and who represents them better.
Germany and its Neo-imperial quest
In January 2021, eight months ago, when rumours about the possibility of appointment of Christian Schmidt as the High Representative in Bosnia occurred for the first time, I published the text under the title 'Has Germany Lost Its NATO Compass?'. In this text I announced that Schmidt was appointed to help Dragan Čović, the leader of the Croatian HDZ party, to disrupt the constitutional structure of Bosnia-Herzegovina and create precoditions for secession of the Serb- and Croatian-held territories in Bosnia and the country's final dissolution. I can hardly add anything new to it, except for the fact that Schmidt's recent statements at the conference of Deutsche Atlantische Gesellschaft have fully confirmed my claims that his role in Bosnia is to act as Čović's ally in the latter's attempts to carve up the Bosnian Constitution.
Schmidt is a person with a heavy burden, the burden of a man who has continuously been promoting Croatian interests, for which the Croatian state decorated him with the medal of "Ante Starčević", which, in his own words, he "proudly wears" and shares with several Croatian convicted war criminals who participated in the 1992-1995 aggression on Bosnia, whom Schmidt obviously perceives as his ideological brethren. The question is, then, why Germany appointed him as the High Representative in Bosnia?
Germany's policy towards Bosnia, exercised mostly through the institutions of the European Union, has continuously been based on the concept of Bosnia's ethnic partition. The phrases that we can occassionaly hear from the EU, on inviolability of state boundaries in the Balkans, is just a rhetoric adapted to the demands by the United States to keep these boundaries intact. So far, these boundaries have remained intact mainly due to the US efforts to preserve them. However, from the notorious Lisbon Conference in February 1992 to the present day, the European Union has always officially stood behind the idea that Bosnia-Herzegovina should be partitioned along ethnic lines. At the Lisbon Conference, Lord Carrington and Jose Cutileiro, the official representatives of the then European Community, which has in the meantime been rebranded as the European Union, drew the maps with lines of ethnic partition of Bosnia-Herzegovina, along which the ethnic cleansing was committed, with 100.000 killed and 1,000.000 expelled, so as to make its territory compatible with their maps. Neither Germany nor the European Union have ever distanced themselves from the idea they promoted and imposed at the Lisbon Conference as 'the only possible solution' for Bosnia, despite the grave consequences that followed. Nor has this idea ever stopped being a must within their foreign policy circles, as it has recently been demonstrated by the so-called Janša Non-Paper, launched a couple of months ago, which also advocates the final partition and dissolution of Bosnia-Herzegovina. Such a plan is probably a product of the powerful right-wing circles in the European institutions, such as Schmidt's CSU, rather than a homework of Janez Janša, the current Prime Minister of Slovenia, whose party is a part of these circles, albeit a minor one. To be sure, Germany is not the original author of the idea of Bosnia's partition, this author is Great Britain, which launched it directly through Lord Carrington at the Lisbon Conference. Yet, Germany has never shown a will to distance itself from this idea, nor has it done the European Union. Moreover, the appointment of Schmidt, as a member of those political circles which promote ethnic partition as the only solution for multiethnic countries, testifies to the fact that Germany has decided to fully apply this idea and act as its chief promoter.
In this process, the neighbouring countries, Serbia and Croatia, with their extreme nationalist policies, can only act as the EU's proxies, in charge for the physical implemenation of Bosnia's pre-meditated disappearance. All the crimes that Serbia and Croatia committed on the Bosnian soil – from the military aggression, over war crimes, ethnic cleansing and genocide, up to the 30 year-long efforts to undermine Bosnia's sovereignty and territorial integrity – have always had a direct approval and absolute support of the leading EU countries. During the war and in its aftermath, Great Britain and France were the leaders of the initiatives to impose ethnic partition on the citizens of Bosnia-Herzegovina, and now Germany has taken up their role. In such a context, the increasing aggressiveness of Serbia and Croatia can only be interpreted as a consequence of the EU's intention to finish with Bosnia for good, and Schmidt has arrived to Bosnia to facilitate that process. Therefore, it is high time for the citizens of Bosnia-Herzegovina to abandon any ilussions about the true intentions of the European Union and reject its Trojan Horse in the form of the current High Representative.
Should there be an age limit to be President?
The presidential elections in Bulgaria are nearing in November 2021 and I would like to run for President of Bulgaria, but the issue is the age limit.
To run for President in Bulgaria a candidate needs to be at least 40 years old and I am 37. I am not the first to raise the question: should there be an age limit to run for President, and generally for office, and isn't an age limit actually age discrimination?
Under the international human rights law standard, putting an age limit is allowed in the context of political participation under the right to vote and the right to run to be elected. Human Rights Committee General Comment No.25 interpreting the International Covenant on Civil and Political Rights states that an age limit has to be based on objective and reasonable criteria, adding that it is reasonable to have a higher age requirement for certain offices. As it stands, the law says that having an age limit for president is not age discrimination, but is 40 actually a reasonable cut-off? National legislations can change. We need to lower the age limit and rethink what's a reasonable age for President, and not do away with all age limits.
We have seen strong leaders emerge as heads of state and government who are below 40 years of age. Sanna Marin, Prime Minister of Finland, became Prime Minister at 34. Sebastrian Kurz, the Prime Minister of Austria, was elected at 31. Jacinda Ardern, Prime Minister of New Zealand, assumed her position at 37. So perhaps it is time to rethink age limits for the highest offices.
The US has plenty of examples where elected Senators and Congressmen actually beat the age limit and made it despite the convention. The age limit for Senator in the US is 30 years old. Rush Holt was elected to the US Senate at 29. In South Carolina, two State Senators were elected at 24 years old and they were seated anyways. The age limit for US president is 35 years old.
In Argentina, the age cut-off is 30. In India, it is 35. In Pakistan, it is 45 years old. In Turkey, it is 40 years old. Iceland says 35 years old. In France, it is 18.
Generally, democracies set lower age limits. More conservative countries set the age limit higher in line with stereotypes rather than any real world evidence that a 45 year-old or 55 year-old person would be more effective and better suited to the job. Liberal countries tend to set lower age limits.
40 years old to be a President of Bulgaria seems to be an arbitrary line drawn. And while it is legal to have some age limits, 40 years old seems to be last century. Changing the age limit for president of Bulgaria could be a task for the next Bulgarian Parliament for which Bulgarians will also vote on the same date as they vote for President.
Without roots, no future. Germans and Russians – Decoupling ideologies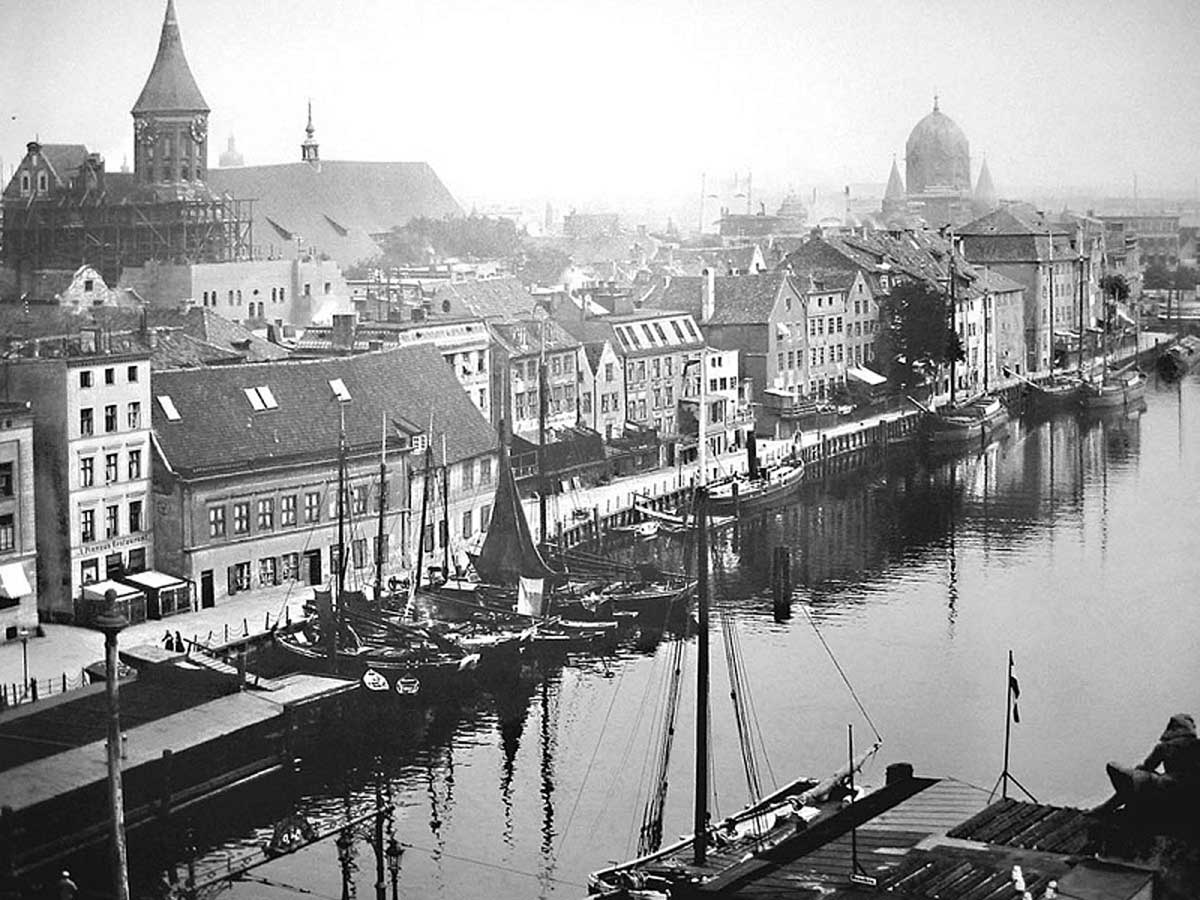 Krieg ist das Ergebnis einer falschen Politik und sein Erbe Not und Elend.1 (From Gestrüpp meines Lebens, a diary kept by my grandfather, Helmuth Banik)
…next – Prussia, family roots and identity of heart
Cultural diversity or universal uniformity? Peaceful co-existence of nation-states or institutional global governance with international organizations and their sphere of influence gaining more and more ground, even in everyone's private life? Which future will be ours?
Roots, earth and homeland—while unearthing the deepest parts of my family history and, at the same time, German history, my uninhibited view of my Prussian roots continues to pave my way towards a new future. Our world today is on the verge of a new beginning. It is up to us to decide which way humanity will go in the future. An individual's identity is complex and has many layers that need to be uncovered. So, too, is our world: complexly composed of many layers that need to be uncovered for its roots to be revealed—as there is no future without roots.
Thus, it is necessary to decouple from all ideas and ideologies that have long determined political activity around the world. Let us start with Russia and Germany, since their destinies are forever linked; historically, culturally and geopolitically.
"I have sympathy toward the German people; my ancestors came to Russia from Westphalia under Peter the Great. Great nations can stay dormant for some time, but they always wake up!" Quote from a Russian friend
Sapere aude! In the spirit of Immanuel Kant, the great philosopher of Königsberg, let us reinvent and imagine the world in which we want to live!
Without Russia, not a better world in sight
The world, but especially the European Union (EU), is at a crossroads. The old structures and beliefs of the current governance seem to be collapsing before our very eyes. How simple was yesterday's world. The enemy, namely Russia, was in the East. A bipolar world vision, divided between "the good" and "the bad."
In the West, the EU with its main ally, the United States, represents the good world, an ideal world—in short, the world of the G7. Countries with a democratic system under the rule of law in which freedom is one of the fundamental values: All other countries in the world are measured and judged according to this ideal, especially if they want to enter this "club of the free world."
And now? What has become of this G7 world? The measures taken to fight the pandemic were lockdown and other more or less draconian actions that deprived a large part of the world's population of their fundamental rights, whatever the political regime or national culture. This is the cruel reality of a uniform crisis management policy that is visibly shared by democracies and authoritarian regimes. The main characteristics of this policy are the intransigence of clinging to the rule of the political-economic elites and, with that, the absolute will to remain in power and control communications and, as such, the population. The boundaries separating democracies and authoritarian regimes are disappearing, and a uniform technocratic world without identity is emerging. Propaganda—in this case, the massive communication of fear and hatred—is getting a second wind, this time not on a national level but on a global institutional scale. Moreover, it seems to be accompanied by a new Cold War strategy: According to an EU strategy paper, China is classified as a "systemic rival" (ecfr.eu 2020) and, together with Russia, is considered a new challenge to NATO by the Biden administration (Le Figaro 2021).
And the Russian president? Vladimir Putin always keeps the door for cooperation wide open, as he makes clear in "Offen sein, trotz Vergangenheit,"2 the recent article published in Die Zeit in which he states: "Ich möchte noch einmal betonen: Russland plädiert für die Wiederherstellung einer umfassenden Partnerschaft zu Europa."3
Moreover, the opportunities offered by the Belt and Road Initiative (BRI) do not seem to be taken into consideration. On the contrary, the G7 initiative to "Build Back a Better World" (B3W) is an alternative to the BRI. Conflict instead of cooperation. Yet, we should keep in mind: It is not possible to have a better world without integrating Russia.
"The technotronic era involves the gradual appearance of a more controlled society. Such a society would be dominated by an elite, unrestrained by traditional values. Soon it will be possible to assert almost continuous surveillance over every citizen and maintain up-to-date complete files containing even the most personal information about the citizen. These files will be subject to instantaneous retrieval by the authorities." (Zbigniew Brzezinski in Between Two Ages: America's role in the technotronic era)
Humanity's ultimate battle
There is an urgent need to continue questioning the sustainability of a power, political system and governance that are global—values and mercantilism, democracy and dictatorship, free market economy and planned market economy, diverse identities and universal uniformity, nation states and institutional global governance.
What future awaits us?
Either:
a political system of "universal digital governance," of total and totalitarian surveillance with a capitalist state economy, that is, a system in which humanity serves the system by constantly adapting to its different benchmarks, a technocratic world order according to Brzezinski,
or:
new political structures that are very much at the service of humankind and that ensure a free and autonomous life for everyone in the spirit of Immanuel Kant's sapere aude, that is, global governance that ensures a peaceful return to the primacy of humanity, relations and nations, deeply rooted in its own history, a return to cultural diversities and identities, to creation and, thus, a return to the roots.
The geographer and geopolitician Jacques Ancel set the vision of French geopolitics. According to Ancel, man is the creator of global governance, of identities and, subsequently, also the borders of civilizations, where "human groups … reach a harmonious balance and … end up recognizing borders deriving from a common memory, history, culture and language." It is "a nation of the heart in itself, not rational" (Ancel 1938, Banik 2021).
Neither Germany, nor China, nor the U.S., nor Russia is an isolated paradise. No country can claim to know the absolute truth. Violence, increased global competition (for natural resources, food, water, etc.) and international terrorism are forcing us to face up to the current realities, to abandon any ideology driving ideas such as the European project, socialism with Chinese or even Russian characteristics, or the ideology prevalent in the United States, which styles itself leader of the free world (Banik, 2016, 2019).
Ultimately, it is up to us to decide which path humanity will take.
"Kultur hat nie Grenzen gekannt. Kultur war immer unser gemeinsames Gut und hat die Völker verbunden."4 Vladimir Putin, 25.9.2001
The big European house
According to Jacques Ancel, "human groups … reach a harmonious balance and … end up recognizing borders deriving from a common memory, history, culture and language." It is thus important to encourage community spirit and to create human bonds—instead of strategic alliances—of geographical proximity and to overcome ideologies. The only way is to integrate Russia by creating a great pan-European house and, at the same time, taking advantage of the BRI as a link that encompasses the Eurasian region.
Russia and Germany have a common memory and their destiny is forever linked. It is up to Germany to finally assume its responsibility and play the key role in creating this space of peace and security. Integrating Russia is crucial if we are to create new political visions which serve humankind and which ensure a free and autonomous life for everyone.
Geographically, Russia is the largest country in Europe. Geographically, Europe is much larger than the territory of the EU. The EU, and subsequently Germany, must at all costs avoid being caught up in the tension that seems to be developing between China, Russia and the U.S. In case of a military conflict, the major nations will win while the EU will be the main loser. The current danger is the image of the resurgent enemy resulting from the aggressive policy of the Biden administration and the EU towards China and towards Russia. Two almost "military" fronts have thus been created. In fact, the Cold War has never ended but merely changed its guise.
Rise in military spending
According to the Sipri press release of April 26, 2021: "The five biggest spenders in 2020, which together accounted for 62 per cent of global military expenditure, were the United States, China, India, Russia and the United Kingdom. Military spending by China grew for the 26th consecutive year." China has focused on its navy. It is the second largest military spender after the United States. In 2020, "China's military expenditure is estimated at $252 billion in 2020, representing an increase of 1.9 per cent since 2019 and 76 per cent since 2011." (Sipri 2021). "Russia's military expenditure increased by 2.5 per cent in 2020 to reach $61.7 billion. This was the second consecutive year of growth. Nevertheless, Russia's actual military spending in 2020 was 6.6 per cent lower than its initial military budget, a larger shortfall than in previous years" (Sipri press release, 26.4. 2021).
From the perspective of the two fronts—"The Chinese Enemy" and "The Russian Enemy"—one must also consider U.S. military spending in 2020, "[which] reached an estimated $778 billion, representing an increase of 4.4 per cent over 2019. As the world's largest military spender, the USA accounted for 39 per cent of total military expenditure in 2020" (Sipri press release, 26.4. 2021).
In view of the world's ever-increasing military outlays, it is urgent that we revitalize and reform the instruments already in place, such as the NATO-Russia Council, the Organization for Security and Cooperation in Europe (OSCE), the EU-Russia dialogue and the various regional formats such as the Arctic Council. It is worth noting the bilateral agreements of strategic importance between China and Russia in the field of nuclear energy and within the framework of the Polar Silk Road, as well as the importance of the Eurasian Economic Union, in which Serbia, for one, has a free trade agreement.
Towards a uniform, faceless, controlled world?
China's withdrawal or Chinese deglobalization
China's 14th Five-Year Plan is the continuation of the country's efforts to reform and modernize, but the "dual circulation" model also marks an important step towards China's deglobalization. This "dual circulation" strategy welcomes foreign investment, but only in those products and services that are not (yet) available in China. Therefore, China aims to reduce its economic dependence on foreign countries and focus on building its own capacity. Nevertheless, it also wants to boost bilateral agreements, and is pursuing the BRI. The Regional Comprehensive Economic Partnership (RCEP) follows the same logic, pursuing reinforcement on the geographical and geopolitical level in Eurasia. With the implementation of the RCEP, the largest free trade area in the world is being established. On the other hand,
"China's FDI in Europe continued to fall, to a 10-year low: Shrinking M&A activity meant the EU-27 and the United Kingdom saw a 45 percent decline in completed Chinese foreign direct investment (FDI) last year,…" (Merics 2021).
"Keep the Soviet Union out, the Americans in, and the Germans down"
The United States is pursuing a strategy, particularly in the area of foreign policy, that was initiated by Donald Trump, meaning "America first" when it comes to economic, military and geopolitical issues. American foreign policy is, above all, marked by the withdrawal of American troops from Afghanistan. Note that, contrary to what Trump decided in 2020, Biden has reversed the partial withdrawal of U.S. troops from Germany (Politico 2021). Lord Ismay's narrative seeking to "keep the Soviet Union out, the Americans in, and the Germans down" is still relevant today.
The EU: a theater of conflict between China and the United States
Europeans have an increasingly critical view of China. China is seen as a systemic rival for the EU. The pandemic has exposed problems, including strategic dependence on imports from China. Therefore, the EU wants to remain credible at the international level and is seeking closer cooperation with the West, especially the United States, rather than an adjustment of its economic relations with China independent of the Americans.
Germany uprooted and war trauma
Germany seems to be stuck in a kind of "time loop." Even though the Berlin Wall has long disappeared, there is still no uninhibited view of an open perspective towards the East, towards Germany's historical East, especially towards Russia and the chances for cooperation that the country offers. German public opinion is still manipulated. As a result, it remains frozen in distrust of Russia. Further, the experienced war trauma—destruction, displacement and loss of homeland—has disconnected a whole generation from its own history, leading to a partial loss of its own identity. This disconnection has been unconscious, inherited by the descendants.
Towards total surveillance?
Basically, the conflict between the different ideologies and the omnipresence of the "pandemic" in the mainstream media strongly distract our attention from the real battle that has been going on in the background for a very long time.
The battle for world domination is not the conflict between different nation-states, e.g. the U.S., China or Russia, or between different political systems, democracy or dictatorship, but it is the struggle for supremacy by the lobbyists and by international institutions and organizations such as the World Economic Forum (WEF), the EU institutions, the World Trade Organization (WTO) and by the various interest groups and industrial associations that seem to be striving for a uniform, controlled world made of public-private partnerships, without nation-states, without cultural diversity, without a past, without a history, without roots and without identity.
"Smart government" and total surveillance
The advance of artificial intelligence and the 4th Industrial Revolution are visibly shifting geopolitics to geoeconomics. The need for control of international markets prevails over military conflicts. Large technological communication companies, such as social media giants (Facebook, Twitter, etc.), search engines like Google and Baidu, platforms like Amazon and Alibaba, cooperate more and more closely with their respective governments, thus creating public-private partnerships (PPPs). Back when geopolitics prevailed, the state's sovereignty was ensured by the military control of the country and its borders. Now we see an increasing interdependence and cooperation between different governments, technology companies and large enterprises—"global players," such as Big Data and Big Pharma. We are clearly heading towards a political system based on the "state economy," as is already the case in China. In China, the state-owned enterprises, the "national champions," are playing a predominant role not only in China but also on the international markets. In order to better face the Chinese competition, the EU has also launched a new industrial strategy to support and finance the creation of industrial alliances, a kind of "European industrial champions" (touteleurope.eu 2021)—even if the approach is not uniformly supported within the EU.
With an increasing number of PPPs, the establishment of state capitalism blurs the boundaries between business and government. In China, Russia and the United States, this issue is played out at the national level, while on the European continent it is advanced by the EU institutions. What is insidious is that, thanks to the cooperation between politics and technology companies, the media propaganda effectively supports and feeds this structural change. Thus, fundamental rights and identities are slowly being extinguished in favor of the uniformity of the corporate market.
Roots, identities, nations
Russians, Poles and Germans not only have a common history but shared cultural footprints. This history is a strength and not a weakness. According to Ancel's vision, these three countries are at the crossroads of arbitrary borders and of borders of civilization. There are, on the one hand, the so-called arbitrary borders, which are more fraught, more strategic borders that have resulted from military pretensions. The borders of civilization, on the other hand, are more permanent as these are based on a common memory, common history and common language arising from a group of humans in equilibrium. The borders of civilization are "nevertheless more complicated because they are the object of numerous political and commercial interpretations"—even if the commercial justifications aim at "clearing a path" and not "enclosing" as the military justifications do (Ancel 1938, Banik 2021). For Russia, Poland and Germany, reconciling the past means "making a path in harmony," our path back to our shared roots.
According to Ancel, the frontier is "a political isobar that fixes, for a certain time, the equilibrium between two pressures: the equilibrium of mass and the equilibrium of forces" (Ancel 1938). The real problem is not the question of borders. Borders will always exist, even in a globalized world. "There are no problems of borders. There are only problems of Nation" (Ancel 1938). Jacques Ancel argues for mankind as creator. "One does not revise borders, except by force; one modifies minds" (Ancel 1938; Lomnica 1938 foreword).
Quoting Vladimir Putin:
"Und wir können es uns einfach nicht leisten, die Last früherer Missverständnisse, Kränkungen, Konflikte und Fehler mit uns herumzuschleppen. Eine Last, die uns an der Lösung aktueller Probleme hindert."5 Die Zeit, 2021
Regaining a sense of self
We, the Germans, unfortunately refused to take the hand that Putin extended to us in his speech to the Bundestag on September 25, 2001. The window of opportunity is wide open again. The German people need to reconnect to their entire cultural past. It is up to every German to discover his or her own roots, reconnect to his or her family past, healing the wounds and thus helping Germany to integrate its entire history and become whole again.
Similar to my path back to my Prussian roots, let us take an uninhibited view of our roots and seize this chance in order to create new prospects for German-Russian cooperation.
As Putin said in 2001:
"Ich bin überzeugt: Wir schlagen heute eine neue Seite in der Geschichte unserer bilateralen Beziehungen auf und wir leisten damit unseren gemeinsamen Beitrag zum Aufbau des europäischen Hauses."6
There will be no better world, especially for Europe, without Russia's integration into the pan-European house – and no better world if Germany is still cut off from its roots.
…Back to the roots
Katja Banik
www.katjabanik.com
Specialist in geopolitical issues, doctorate from Sorbonne Nouvelle University;
speaker and guest lecturer on geopolitical, economic and political issues, focusing on Jacques Ancel's geopolitical vision of "the identity of the heart."
Author of articles published on moderndiplomacy.eu, russiancouncil.ru (RIAC) and worldscientific.com, and author of the book Les relations Chine-Europe à croisées des chemins, published by L'Harmattan, Paris. Katja is the descendant of ancestors who lived in East and West Prussia. Her family on her mother's side had to flee from Königsberg in East Prussia in January 1945 and, on her father's side, from Schneidemühl in West Prussia. She increasingly connects the topics of identities, roots and borders in her geopolitical views.
Visible roots: Kurort Oybin, Germany 2021 and 1955:
Great-granddaughter and great-grandfather Friedrich Herbst
---
[1] "War is the result of the wrong policy and its legacy is distress and misery."
[2] "Being open, despite the past."
[3] "I would like to emphasize once again: Russia advocates for the restoration of a comprehensive partnership with Europe."
[4] "Culture has never known borders. Culture has always been our common good and has united peoples."
[5] "And we simply cannot afford to carry around the burden of past misunderstandings, offenses, conflicts and mistakes. A burden that prevents us from solving current problems."
[6] "I am convinced that today we are turning a new page in the history of our bilateral relations and that we are making our joint contribution to the construction of the European house."
Author's Note: The paper was previously published by the Russian International Affairs Council (RIAC)