Shifting the needle on biodiversity conservation in India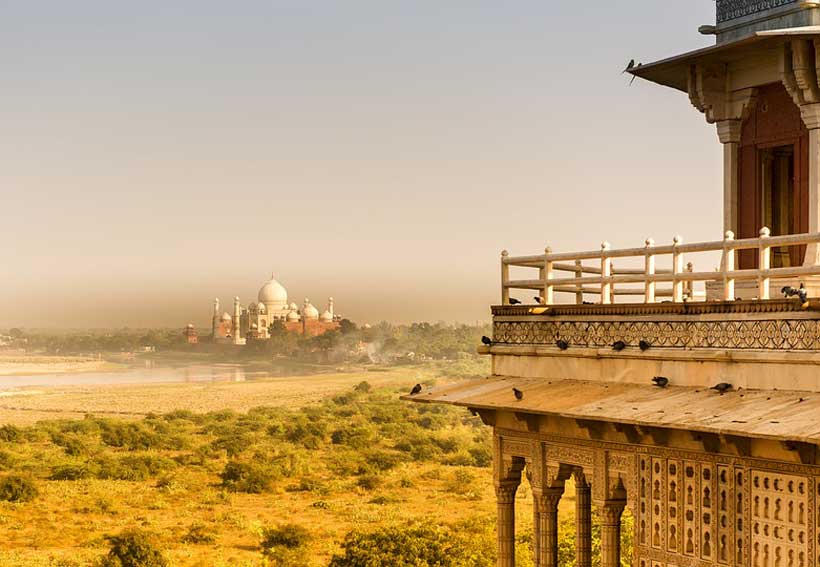 In some ways India could be considered test case for the rest of the world, as it works out how to feed its population of 1.3 billion people in a sustainable way. The challenge is to achieve this feat without degrading the land, soil and water resources, destroying the country's rich diversity of flora and fauna, or causing serious smog in cities like Delhi.
One project, implemented by India's National Biodiversity Authority and supported by the United Nations Environment Programme (UNEP) through funding by the Global Environment Facility, helped to achieve this through improved biodiversity utilization for improved rural livelihoods. The project ran from 2011 to September 2019.
India is a leading country in having established a comprehensive legal and institutional system to realize the objectives of the Convention on Biological Diversity. The third objective of the Convention—access to genetic resources and fair, equitable sharing of benefits—is being implemented in India through its Biological Diversity Act (2002) and Rules (2004).
The National Biodiversity Authority is recognized globally for its pioneering work to implement the Convention and fully operationalize the access and benefit-sharing provisions, among others through a national network of Biodiversity Management Committees, alongside the establishment of People Biodiversity Registers.
Biodiversity Management Committees are local level, statutory bodies, based on the 2002 Act, and require the selection and involvement of at least two women members through a democratic selection process, and are vested with enormous responsibilities. The Committees lead local processes of reaching consent in accessing bioresources by the proposed users (including researchers, private companies, governments). This encourages sustainable use and documentation of available resources through people's biodiversity registers, as well as through the decision-making process for the conservation and sustainable use of biological resources.
Titled Strengthening the Implementation of the Biological Diversity Act and Rules with a Focus on its Access and Benefit Sharing Provisions, the project aimed to improve access to biological resources, assess their economic value and better share their benefits among local people. It covered 10 of the country's 29 states: Andhra Pradesh, Gujarat, Himachal Pradesh, Sikkim, West Bengal, Goa, Karnataka, Odisha, Telangana, and Tripura.
Many people may not know that India has significant global hotspots of biodiversity. Sikkim, for instance, has 422 species of birds and 697 species of butterflies, 4,500 species of flowering plants, 362 species of ferns and fern allies, and a rich diversity of orchids.
Assessing the economic value of tradable bioresources
At the same time, this process will help national and state-level decision makers to prioritize conservation action through, for example, the application of appropriate economic instruments (taxes, fees or royalties), the estimation of costs due to resources' depletion, the need for restoration or conservation efforts, as well as the collectors' willingness to accept sustainable harvesting standards and support benefit generation through local livelihoods.
So far, the project has established 315 biodiversity management committees to validate the data held in 140 peoples biodiversity registers—on flora, fauna and traditional knowledge. To help build local knowledge, the project also trained 25 young botanists in each state.
"The project—through leadership by the National Biodiversity Authority, was very successful in enabling many consultations between ayurvedic drug manufacturing agencies, academics, private research laboratories and bioresource-based industries—including on some very innovative potential uses of bioresources," says Zieren.
"This helped their understanding and willingness to invest in research and potential product development. To date, over 400 access and benefit-sharing agreements have been signed between providers—mostly local communities—and users (such as national and international companies). Initial revenue from these agreements has raised US$1,800,000 for state biodiversity funds," he adds.
Muscovites Apply for 700 Trees to be Planted in Honor of Their Newborn Children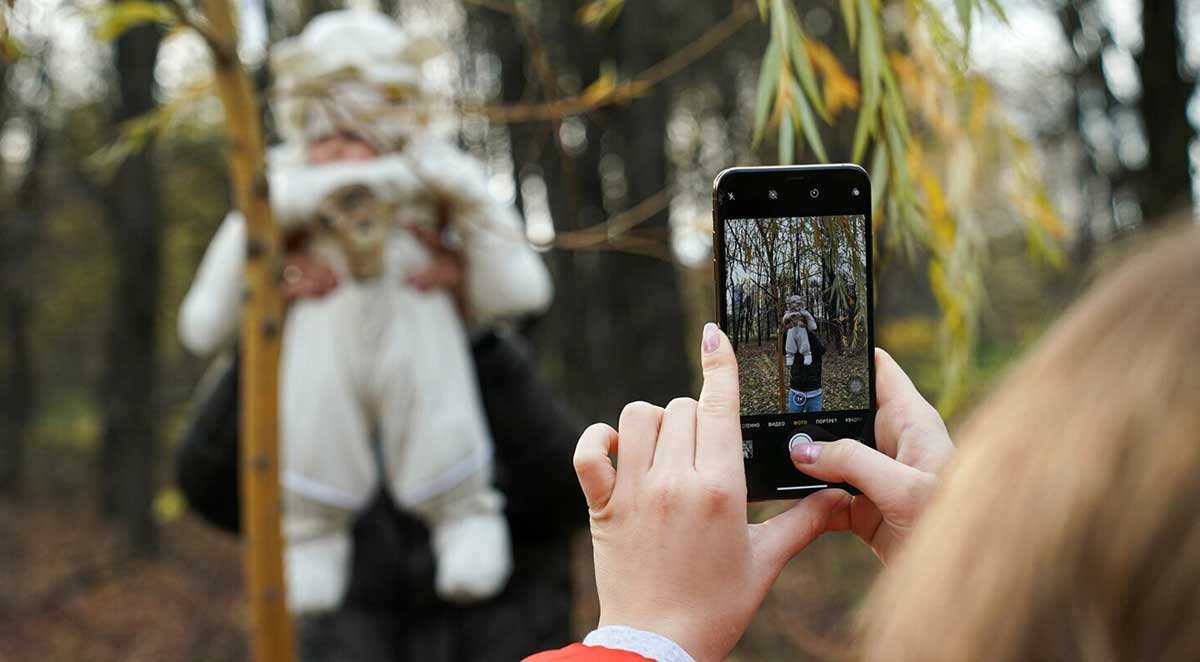 The Our Tree project launched two years ago by Moscow's Department of Information Technology and Department of Nature Management and Environmental Protection has quickly become very popular among Muscovites. Thanks to this annual campaign, city residents can now celebrate the happiest event in their family life – the birth of a child – by giving their baby a unique gift – their own personal tree.
Any parent who is permanently resident in Moscow can apply for a tree within three years of the birth of their child. To do so, they need only have an account on the mos.ru website. On average, 700 Muscovites apply for a tree to be planted in honor of their newborn child each month.
In two months, young parents have submitted more than 1,500 online applications to participate in the Our Tree project and plant seedlings in honor of their newborn kids in the autumn. That's twice as many as during the same period in spring. Acceptance of applications began on January 16 and will continue until June 15.
Last autumn, more than 5,000 trees were planted as part of the project, with linden, Norway maple, pine, white willow and rowan trees being the most popular choices. Spring planting of personal saplings will soon begin.
Eduard Lysenko, Minister of the Moscow Government and Head of the Department of Information Technology, noted that interest in the Our Tree project among young parents is growing every year: in 2019, more than 2,300 trees were applied for and planted, while in 2020 the number increased to 5,000. More than 4,500 saplings will appear in Moscow's parks this spring thanks to the project participants.
"A set of online services has been created for families with children on the mos.ru portal. The Our Tree project is another opportunity for young parents to celebrate the important milestone of the birth of their child and to contribute to the city's ecology. Taking part in the project is very simple – just submit an online application on the portal. Some information is filled in automatically from users' personal accounts, which makes everything even more convenient. On average, Muscovites order more than 700 seedlings to plant as family trees in their favorite park each month," said Lysenko.
Norwegian scientists finally find good news from Norilsk Nickel
The state of the environment in the border areas is the main topic of the «Pasvikseminaret 2021», organized by the public administrator in Troms county and Finnmark in cooperation with the municipality of Sør-Varanger municipality.
The purpose of the annual Pasvik seminar is to provide the local population and local politicians all information about the environmental situation in the border area Norway – Russia. Program focused on pollution from the Nickel Plant and monitoring of the environment in the border area.
The activities of Norilsk Nickel have been the main focus of the workshop for many years.
For the first time in many years, Norwegian scientists have found only positive news from Russia.
Tore Flatlandsmo Berglen, a researcher at the Norwegian Institute for Atmospheric Research (NILU), noted a significant improvement in air quality in the border area. Berglen remembered the 70-80s of the last century, when one of the divisions of Norilsk Nickel "Pechenganikel" annually emitted 400 thousand tons of sulfur dioxide into the atmosphere, in the 90s this figure dropped to 100 thousand tons. After the closure plant in Nikel in December 2020, the content of sulfur dioxide and heavy metals in the atmosphere at the border between Norway and the Murmansk region meets all international requirements.
"And I know that these emissions from the Kola MMC will continue to decline. Compared to 2015, this figure will be 85 percent. This is very positive news. Air quality issues are being addressed in the right direction. We have been talking about this for many years and finally the problem has been resolved, emissions significantly reduced. This is the most excellent presentation I have ever make! " – said Tore Berglen.
Earlier it was reported that Russia's Norilsk Nickel, the world's largest producer of nickel and palladium, closed its smelter in the city of Nickel in northern Russia at the end of 2020. Kola is a subsidiary of Norilsk Nickel on the Kola Peninsula with mines, processing plants and pellets in Zapolyarny, as well as metallurgical plants in Monchegorsk and a plant in Nikel, which closed at the end of December 2020.
The Norwegian environmentalists who participated in the workshop also noticed positive changes.
"The smelter is closed and Norilsk Nickel is working hard to become a 'green' metallurgical company – it reduces emissions, uses advanced technology and cooperates with Pasvik nature reserve which is our good partner in Russia. Today, a lot of interesting things are happening in the border areas. We have many common interests and there is a certain key to ensuring that everything works out for us – this is good coordination, cooperation, a large knowledge base," said the representative of the environmental center NIBIO Svanhovd.
Other studies examining water resources, fish, berries, also prove that nature in the border area is recovering. All this testifies to the work of ecologists who care about the environment.
"We see examples of what has already been done. And this allows us to plan with confidence our future joint work, projects," says senior adviser representative Anne Fløgstad Smeland at the county governor in Finnmark.
New project to help 30 developing countries tackle marine litter scourge
A UN-backed initiative aims to turn the tide on marine litter, in line with the global development goal on conserving and sustainably using the oceans, seas and marine resources.
The GloLitter Partnerships Project will support 30 developing countries in preventing and reducing marine litter from the maritime transport and fisheries sectors, which includes plastic litter such as lost or discarded fishing gear.
The project was launched on Thursday by the Food and Agriculture Organization (FAO) and the International Maritime Organization (IMO), with initial funding from Norway.
Protecting oceans and livelihoods
"Plastic litter has a devastating impact on marine life and human health", said Manuel Barange, FAO's Director of Fisheries and Aquaculture. "This initiative is an important step in tackling the issue and will help protect the ocean ecosystem as well as the livelihoods of those who depend on it."
Protecting the marine environment is the objective of Sustainable Development Goal 14, part of the 2030 Agenda to create a more just and equitable future for all people and the planet.
The GloLitter project will help countries apply best practices for the prevention and reduction of marine plastic litter, in an effort to safeguard the world's coastal and marine resources.
Actions will include encouraging fishing gear to be marked so that it can be traced if lost or discarded at sea. Another focus will be on the availability and adequacy of port reception facilities and their connection to national waste management systems.
"Marine litter is a scourge on the oceans and on the planet", said Jose Matheickal, Head of the IMO's Department for Partnerships and Projects. "I am delighted that we have more than 30 countries committed to this initiative and working with IMO and FAO to address this issue."
Five regions represented
The nations taking part in the GloLitter project are in Asia, Africa, the Caribbean, Latin America and the Pacific.
They will also receive technical assistance and training, as well as guidance documents and other tools to help enforce existing regulations.
The project will promote compliance with relevant international instruments, including the Voluntary Guidelines for the Marking of Fishing Gear, and the International Convention for the Prevention of Pollution from Ships (MARPOL), which contains regulations against discharging plastics into the sea.