The head of the International Monetary Fund, Kristalina Georgieva, has warned that the global economy risks a return to the Great Depression. Speaking at the Peterson Institute of International Economics in Washington, she referred to IMF experts, who compare the current economic trends to the situation that existed at the close of the 1920s and culminated in the great market crash of 1929.
Georgieva pointed to inequality and financial sector instability as the main reasons for the growing threat to global economic stability.
The Great Depression was a severe worldwide economic recession that started with the stock market crash in the United States in October 1929, and continued until the late 1930s, peaking out between 1929 and 1933.
Apart from the US, the hard-hitting economic downturn also affected Canada, Britain, Germany and France, "and was felt in other countries too."
Industry, construction, and agricultural production dropped double digits before the first signs of economic recovery appeared in 1939. All this was accompanied by major social upheavals, which played a significant role in precipitating WWII.
The debate about the root causes of the Great Depression continues to this very day. According to some economists, it was the general crisis of capitalism, related to insufficient state intervention and commodity overproduction. Other experts blame the crisis on too much money being in circulation due to excessive emission by central banks. Capital markets were literally showered with money, and dirt-cheap loans encouraged borrowing by businesses, which didn't worry much about investment profitability. Stocks going through the roof dimmed the people's view on the real situation on the market. Therefore, the crash was only a matter of time. What the proponents of different approaches agree on, however, is the negative role that financial speculators played in exacerbating the crisis, the inflation of the financial bubble, followed by the collapse of stock exchanges, all of which acted as a "fuse" in the already emerging economic crisis.
Nowadays, more and more international experts are concerned about the prospects of a new global crisis that could hit the world's financial and economic system in the near future. Some believe that "the global economic crisis is a kind of "sleeping reality," not yet clearly manifested in the economic activity itself." Others believe that central banks and governments may "lose control of the situation in the world" already this year.
Macroeconomic and geopolitical factors are equally alarming. International trade is slowing, and it remains unclear how long the present "truce" in the ongoing trade war between the United States and China is going to hold. The WTO's work is all but blocked by Washington, and the economies of most EU countries are caught between stagnation and recession. Finally, the Chinese economy is slowing down, which, in turn, is undermining the export capacity of many countries, and threatens to bring down prices on commodity markets.
In the financial sector, imbalances of the "unipolar model of globalization," where capital keeps accruing to a narrow group of countries that issue global reserve currencies. In August 2019, experts with the Higher School of Economics in Moscow predicted that the global economic crisis "will happen sometime 18 months from now." They pointed, among other things, to a drop in indices, as well as to the so-called "inverted yield curve" of the US government debt market, where yields on short-term bonds are higher than those on long-term bonds. Inflation in almost all of the world's leading economies is below two percent, and interest rates either fluctuate around zero, or tend to decrease. Instability of the financial sector was mentioned among the primary threats also by the head of the IMF.
Kristalina Georgieva named inequality "between different groups of the population" as another factor that could provoke a crisis.
"This situation is mirrored across much of the OECD (Organization for Economic Cooperation and Development), where income and wealth inequality have reached, or are near, record highs," Georgieva said, adding that "this troubling trend is reminiscent of the early part of the 20th century – when the twin forces of technology and integration led to the first gilded age, the roaring 20s, and, ultimately, financial disaster."
According to a Credit Suisse Global Wealth report, released in October 2019, just one percent of "super-rich people," and one to 10 percent – by the "poorest."
The problem of inequality is something more and more politicians and economists around the world are worried by today. Speaking at the UN General Assembly, the organization's secretary general, Antonio Guterres, called the growing public mistrust of public institutions one of the "four horsemen" threatening the world. And one of the reasons for this growing mistrust is that two-thirds of the world's population lives in countries where the "income gap between rich and poor" is widening. "Ordinary people" are losing trust in the elite, Foreign Policy magazine agrees, and names other reasons for this, including "growing economic and social inequality" and "a lack of prospects for a brighter future." The magazine believes that if unable to address this problem, the world's high and mighty will face an "anti-elite rebellion."
The question is whether the problem of inequality is more of a political nature, or whether it becoming a macroeconomic factor that determines the situation and prospects of the global economy. In an interview with Business FM, Alfa Bank chief economist Natalya Orlova said that "inequality is a concern for everyone, it really is the main economic problem the world is facing today." Indeed, the unsolved problem of inequality can become a leading factor in a new phase of a global economic downturn. "The problems of inequality did not arise yesterday, so we do not know how long it will take to turn into a precursor of an economic crisis and an economic crisis itself," Orlova added.
Proponents of this standpoint link the problem of inequality to the spread of populism with populist politicians coming to the fore in Europe and South and Central America. Many Asian leaders are also ranked by experts as populists. US President Donald Trump is often called the world's number one populist who has been waging a trade war with the world's second economy, China, for two years now. Together, these two countries account for at least 35 percent of the global GDP, and the financial and economic escalation between Washington and Beijing is already reflecting badly on the economic performance of most countries of the world. Thus, populist trends in world politics pose new threats for the economy, as they increase uncertainty.
The crisis of social trust, caused by the growth of inequality, negatively affects the mood in the business community as well. The overall psychological atmosphere and the opinion that millions of people have about the existing situation play a crucial role in the economy, as John Maynard Keynes said. When the mood in society is far from optimistic, this inevitably affects the "state of mind" of businessmen and financiers, and even a small push or a combination of several small "shocks" is enough for the economy to start going under, just like it happened in the early 1990s. According to Bob Moritz, chairman of the PwC international consulting company, chief executives around the world are showing record levels of pessimism that are much lower than what they did in 2018. This is not so much due to the new problems the global economy is facing today though. "What is new here is the scale and speed these problems are growing at."
There are optimists, however, who are convinced that "there will be no Great Depression, of course," although they admit that we still should brace up for a possible recession. There are no objective prerequisites for a global economic meltdown since the growth, especially in the stock markets over the past 20 years, is primarily associated with the advent of new technologies, which require "fewer production facilities" to ensure previous volumes of production. As for the problem of inequality, critics claim that it is being unnecessarily demonized by left-wing political forces around the world, who are playing on voter's fears.
Meanwhile, the problem of inequality is more complicated than left-minded people tend to think. "There is reason to talk not just about some smoothing, but about a dramatic reduction in global inequality levels over the past few decades." Moreover, the "level of inequality" directly depends on how it is measured. For example, inequality in terms of "consumption" is usually several times smaller than when measured in terms of "income." Finally, "establishing a quantitative measure of inequality does not contain any direct normative and political implications." Abject poverty is certainly a challenge for society, "but there is no challenge in increasing the Gini coefficient from 0.40 to 0.45." The relationship between inequality and the dynamics of social conflicts is less obvious though. According to numerous studies, social conflicts are not so much caused by objective income gaps between the poor and the rich, as by the subjective perception of the situation by society the dynamics of "demand for redistribution" depend on.
Still, most economists worldwide are confident that economic growth directly affects inequality, which can be reduced with the help of redistribution mechanisms. This opinion is echoed by some international economic organizations, with UN experts arguing that technological progress not only stimulates economic growth "and creates new opportunities," but also increases inequality due to the uneven "access to technology in different countries."
Finally, we should also keep in mind the fact that present-day imbalances are accumulating in stock markets, just like they did in the late 1920s. Their uprush could lead to a short-term crisis by the end of this year, or in early-2021, for example, after the presidential election in the United States. Experts at the Higher School of Economics Market Research Center point to the so-called Juglar cycles, "the phenomenon of the average cyclic wave, followed by a crisis."
"The year 2021 will mark 12 years since the crisis of 2008-2009. These 12 years are the middle wave and are the harbingers of a crisis. It is during this 12-year cycle that all financial bubbles are inflated in." There is always hope, however, as most experts admit that modern economic science is still unable to predict the exact timing and depth of the next global crisis.
From our partner International Affairs
Emerging Global Market: The Arctic on Sale
The Arctic Region has been on a journey of geographical transformation induced by Climate Change. There has been an unprecedented percentage of what can be called as 'Arctic metamorphosis', witnessed as deterioration of climate twice as rapidly as in any other parts of the globe. There has been a decline in permafrost, sea ice, icesheets on ocean and glaciers in Canada, Alaska and Greenland. There has been a notable decrease in the snow cover that earlier occupied the land. These alarming changes in the physiography were first recorded in the 1980s, and have been on a surge ever since. Around 1 million sq. miles of sea ice has shrunk over the past 50 years, halving the size of Arctic icecap. The transition has been so dramatic that it actually cut the turf to Asia, revealing the fabled North West Passage that European voyagers sought for shipping, for over centuries. As of now, it is not a matter of 'if' but 'when' will the Arctic Passageway open for regular marine transportation and when would the exploration of lucrative natural energy-resources deposits be possible.
The regressing ecosystem has been the least of the concerns of our capitalist, market-oriented, energy-hungry world economy. The melting ice caps and glaciers are paving way to access the 13% of globe's undiscovered oil and 30% of globe's undiscovered natural gas lying at the Arctic Ocean seabed, a home for world's largest unexplored hydrocarbon resources. These percentages translate to 1,669 trillion cubic ft. of natural gas and 90 billion barrels of oil. The economic potential for these energy resources exceeds $2.7 trillion for Russian and American Arctic claims alone. Moreover, there are massive reserve potential for rare mineral resources also referred to as "strategic minerals" including palladium, nickel and iron-ore which might prove to be a greater economic driver than the energy resources. Apart from these, Arctic has tremendous new opportunities for high sea fisheries. The Ocean has vast stocks of marine resources including shrimp, pollock, crab, pacific salmon, squid, scallop and halibut. It would prove to be a new arena of industrial-scale commercial fisheries.
Whether the sought resources are hydrocarbon or mineral, they must procure their route via pipelines or shipping routes to the receptive markets. Along with the transitory passageways, there would be need for improved icebreakers, satellite and communication and navigation, deep water ports, double-hulled shipping vessels, operational search and aviation infrastructure development.
An even better incentive would be the inception of new sea-lanes initiated by the great Arctic melt. The shipping shortcuts of Northwest Passage and Northern Sea Route would reduce the nautical transit times by days, saving the shipping corporations thousands of miles. The sailing distance between Yokohama and Rotterdam on the Northern Route would be reduced from over 11,200 nautical miles to 6,500 nautical miles, in comparison with the current Suez Canal Route which would amount to the savings of up to 40 percent of shipping expenses. Likewise, the voyage from Rotterdam to Seattle would be trimmed by the North West Passage by over 2000 nautical miles, reducing the distance up to 25 percent in comparison with the current Panama route.
Taking into consideration the fuel costs, canal fees and various other miscellaneous charges that amount to lofty freight rates, these alternative passages will cutback the charges of a single voyage down to at least 20%, saving around $17.5 million, saving billions of dollars per annum for the shipping industry. These savings would be far greater for the megaships that have to sail all the way down to Cape Horn and Cape of Good Hope.
The world's shipyard's have already started building ice-capable ships, beginning with the groundwork for the navigation through these sea-lanes and for the transport of Arctic's natural gas and oil. Billions of dollars are being invested by the private sector for the fleet of Arctic tankers. As of now, around 496 ice-class ships have been built worldwide. The gas and oil markets are investing in development of the avant-garde technology and assemblage of advanced ships, possessing double-acting tankers, that have the dual technology of steam bowing through open waters and proceed stern to smash through deep ice. These ships are capable of sailing unobstructed to Arctic's burgeoning gas and oil fields independent of ice-breakers. These breakthroughs will turn previously unviable commercial projects into booming businesses.
Of all the Arctic States, the largest stakeholder with greatest intrinsic interests in the region is Russia. A significant 20% of Russia's GDP comes of Russian North, and accounts for 22% of all exports. The resources of Arctic are of strategic importance for Russia; therefore, it has been so far the largest investor in the region. It has invested in the fleet of nuclear-icebreakers, the only of their kind in the world. Further, Russia is planning on increasing this fleet of 4 to 13 with a cost of over $1.5 billion. Moreover, Russia has endeavored to aim for 92.6 million ton of cargo by 2030. These hefty investments indicate the importance of Arctic as a market. Russia aims at charging for providing the sea-routes since it has the largest geographical proximity to the ocean as well as providing shipping and infrastructure in the region. The claims of oil and gas reserves are only an addition to the gains Russia has planned to make.
Considering the economic and strategic importance of Arctic and its potential to add to the world's oil, gas, minerals, fisheries and shipping reserves makes it an alluring marketplace. The region itself has been divided among the 'Arctic States' that include Russia, Denmark, Iceland, Finland, Sweden, Norway, Iceland, and United States. Instead of making efforts to preserve the deteriorating environmental conditions and the physiographic challenges, these states are only in a race of dividing the resources among themselves and reaping as much assets as they can. All domains of Arctic are on sale; including the sea, land, sea-life, mineral resources, and fossil fuels. The world has turned a blind eye towards the environmental consequences for the region of the planet which will surely cost more than the gains. Putting nature's commodities on sale have never worked in anyone's favor.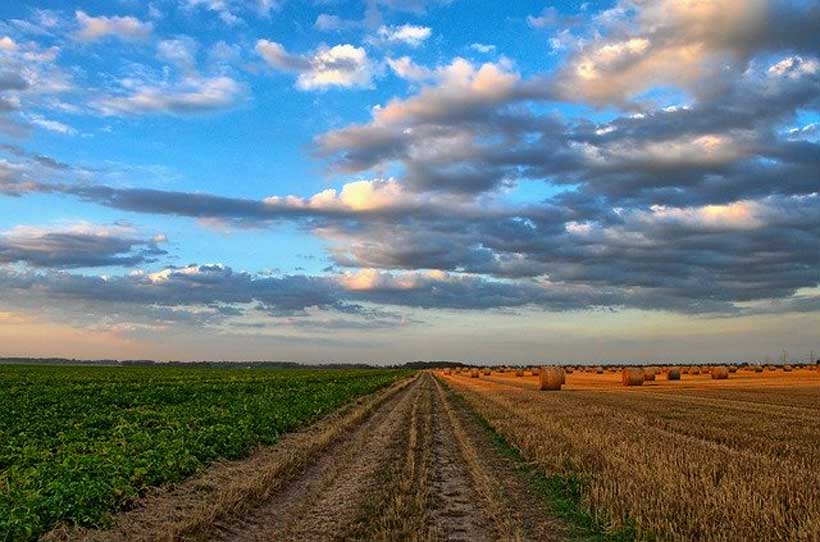 COVID-19 has hit at a time when food crisis and malnutrition are on the rise. According to the most recent UN projections, the pandemic-induced economic slump would cause as many as 132 million people to be hungry. This would be in addition to the 690 million people going hungry now. At the same time, 135 million people suffer from acute food insecurity and in need of urgent humanitarian assistance. Although the pandemic's transmission has slowed in certain countries and cases have decreased, COVID-19 has resurfaced or is spreading rapidly in others. This is still a global issue that needs a worldwide solution.
This epidemic threatens both lives and livelihoods. COVID-19 has had a wide-ranging and disruptive influence on the agriculture system. We fear a worldwide food crisis unless we act quickly, which may have long-term consequences for hundreds of millions of children and adults. This is mostly due to a lack of food availability — as wages decline, remittances decline, and in certain cases, food prices rise. Food insecurity is increasingly becoming a food production concern in nations that already have high levels of acute food insecurity.
Agriculture continues to serve a reliable and major part in world economy and stability, and it remains the primary source of food, income, and work for rural communities, even in the face of a pandemic. The impact of the COVID-19 pandemic on the agricultural system and sector has been wide-ranging, causing unprecedented uncertainty in global food supply chains, including potential bottlenecks in labor markets, input industries, agriculture production, food processing, transportation and logistics, as well as shifts in demand for food and food services.
The COVID-19 epidemic not only created a new sort of agricultural catastrophe, but it also occurred at a difficult moment for farmers. In most years during the last few years, global commodity output has exceeded demand, resulting in lower prices. In 2013, the Food and Agricultural Organization (FAO) predicted decreased global agricultural output growth due to limited agricultural land development, rising production costs, expanding resource restrictions, and increasing environmental concerns.
An expanding global population remains the main driver of demand growth, although the consumption patterns and projected trends vary across countries in line with their level of income and development. Average per capita food availability is projected to reach about 3,000 kcal and 85 g of protein per day by 2029. Due to the ongoing transition in global diets towards higher consumption of animal products, fats and other foods, the share of staples in the food basket is projected to decline by 2029 for all income groups. In particular, consumers in middle-income countries are expected to use their additional income to shift their diets away from staples towards higher value products. Meanwhile, environmental and health concerns in high-income countries are expected to support a transition from animal-based protein towards alternative sources of protein.
When people suffer from hunger or chronic undernourishment, it means that they are unable to meet their food requirements – consume enough calories to lead a normal, active life – over a prolonged period. This has long-term implications for their future, and continues to present a setback to global efforts to reach Zero Hunger. When people experience crisis-level, acute food insecurity, it means they have limited access to food in the short-term due to sporadic, sudden crises that may put their lives and livelihoods at risk.
However, if people facing crisis-level acute food insecurity get the assistance they need, they will not join the ranks of the hungry, and their situation will not become chronic
It is clear: although globally there is enough food for everyone, too many people are still suffering from hunger. Our food systems are failing, and the pandemic is making things worse.
How Bangladesh became Standout Star in South Asia Amidst Covid-19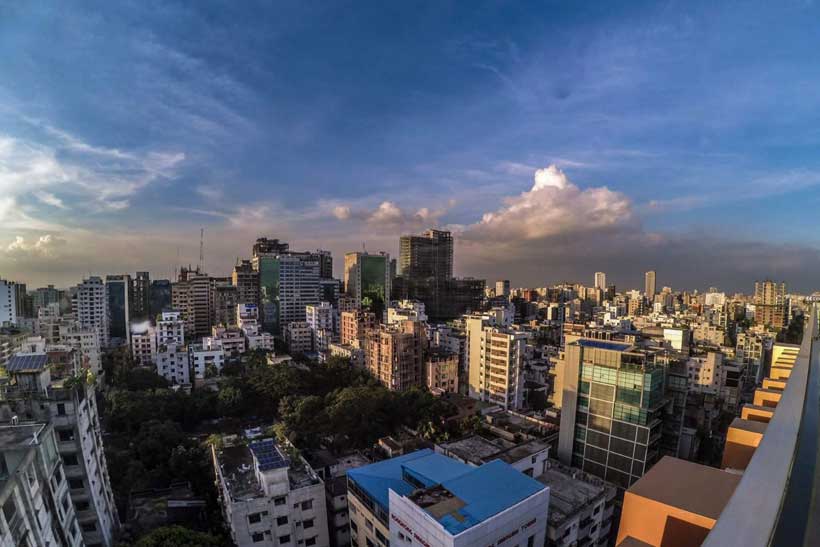 Bangladesh, the shining model of development in South Asia, becomes everyone's economic darling amidst Covid-19. The per capita income of Bangladesh in the fiscal year 2020-21 is higher than that of many neighbouring countries including India and Pakistan. Recently, Bangladesh has agreed to lend $200 million to debt-ridden Sri Lanka to bail out through currency swap. Bangladesh, once one of the most vulnerable economies, has now substantiated itself as the most successful economy of South Asia. How Bangladesh successfully managed Covid-19 and became top performing economy of South Asia?
In March 1971, Sheikh Mujibur Rahman declared their independence from richer and more powerful Pakistan. The country was born through war and famine. Shortly after the independence of Bangladesh, Henry Kissinger, then the U.S. national security advisor, derisively referred to the country as a "Basket Case of Misery." But after fifty years, recently, Bangladesh's Cabinet Secretary reported that per capita income has risen to $2,227. Pakistan's per capita income, meanwhile, is $1,543. In 1971, Pakistan was 70% richer than Bangladesh; today, Bangladesh is 45% richer than Pakistan. Pakistani economist Abid Hasan, former World Bank Adviser, stated that "If Pakistan continues its dismal performance, it is in the realm of possibility that we could be seeking aid from Bangladesh in 2030,". On the other hand, India, the economic superpower of South Asia, is also lagging behind Bangladesh in terms of per capita income worth of $1,947. This also elucidates that the economic decisions of Bangladesh are better than that of any other South Asian countries.
Bangladesh's economic growth leans-on three pillars: exports competitiveness, social progress and fiscal prudence. Between 2011 and 2019, Bangladesh's exports grew at 8.6% every year, compared to the world average of 0.4%. This godsend is substantially due to the country's hard-hearted focus on products, such as apparel, in which it possesses a comparative advantage.
The variegated investment plans pursued by the Bangladesh government contributes to the escalation of the country's per capita income. The government has attracted investments in education, health, connectivity and infrastructure both from home and abroad. As a long-term implication, investing in these sectors helped Bangladesh to facilitate space for businesses and created skilled manpower to run them swiftly. Meanwhile, the share of Bangladeshi women in the labor force has consistently grown, unlike in India and Pakistan, where it has decreased. And Bangladesh has maintained a public debt-to-GDP ratio between 30% and 40%. India and Pakistan will both emerge from the pandemic with public debt close to 90% of GDP.
Bangladesh's economy and industry management strategy during Covid-19 is also worth mentioning here since the country till now has successfully protected its economy from impact of pandemic. At the outset of pandemic, lockdowns and restrictions hampered the country's overall productivity for a while. To tackle the pandemic effect, Bangladesh introduced improvised monetary policy and fiscal stimuli to bring them under the safety net which lifted the situation from worsening. Government introduced stimulus package which is equivalent to 4.3 percent of total GDP and covers all necessary sectors such as industry, SMEs and agriculture. These packages are not only a one-time deal, new packages are also being announced in course of time. For instance, in January 2021, government announced two new packages for small and medium entrepreneurs and grass roots populations. Apart from economic interventions, the government also chose the path of targeted interventions. The government, after first wave, abandoned widespread lockdown and adopted the policy of targeted intervention which is found to be effective as it allows socio-economic activities to carry on under certain protocols and helps the industries to fight back against the pandemic effect.
Another pivotal key to success was the management of migrant labor force and keeping the domestic production active amidst the pandemic. According to KNOMAD report, amidst the Covid-19, Bangladesh's remittance grew by 18.4 percent crossing 21 billion per annum inflow where many remittance dependent countries experienced negative growth rate. Because of the massive inflow of remittance, the Forex reserve of Bangladesh reached at 45.1 billion US dollar.
Bangladesh's success in managing COVID19 and its economy has been reflected in a recent report "Bangladesh Development Update- Moving Forward: Connectivity and Logistics to strengthen Competitiveness," published by World Bank. Bangladesh's economy is showing nascent signs of recovery backed by a rebound in exports, strong remittance inflows, and the ongoing vaccination program. Through financial assistance to Sri Lanka and Covid relief aid to India, Bangladesh is showcasing its rise as an emerging superpower in South Asia. That is why Mihir Sharma, Director of Centre for Economy and Growth Programme at the Observer Research Foundation, wrote in an article at Bloomberg that, "Today, the country's 160 million-plus people, packed into a fertile delta that's more densely populated than the Vatican City, seem destined to be South Asia's standout success". Back in 2017, PwC (PricewaterhouseCoopers) report also predicted the same that Bangladesh will become the largest economy by 2030 and an economic powerhouse in South Asia. And this is how Bangladesh, a development paragon, offers lessons for the other struggling countries of world after 50 years of its independence.