The head of the International Monetary Fund, Kristalina Georgieva, has warned that the global economy risks a return to the Great Depression. Speaking at the Peterson Institute of International Economics in Washington, she referred to IMF experts, who compare the current economic trends to the situation that existed at the close of the 1920s and culminated in the great market crash of 1929.
Georgieva pointed to inequality and financial sector instability as the main reasons for the growing threat to global economic stability.
The Great Depression was a severe worldwide economic recession that started with the stock market crash in the United States in October 1929, and continued until the late 1930s, peaking out between 1929 and 1933.
Apart from the US, the hard-hitting economic downturn also affected Canada, Britain, Germany and France, "and was felt in other countries too."
Industry, construction, and agricultural production dropped double digits before the first signs of economic recovery appeared in 1939. All this was accompanied by major social upheavals, which played a significant role in precipitating WWII.
The debate about the root causes of the Great Depression continues to this very day. According to some economists, it was the general crisis of capitalism, related to insufficient state intervention and commodity overproduction. Other experts blame the crisis on too much money being in circulation due to excessive emission by central banks. Capital markets were literally showered with money, and dirt-cheap loans encouraged borrowing by businesses, which didn't worry much about investment profitability. Stocks going through the roof dimmed the people's view on the real situation on the market. Therefore, the crash was only a matter of time. What the proponents of different approaches agree on, however, is the negative role that financial speculators played in exacerbating the crisis, the inflation of the financial bubble, followed by the collapse of stock exchanges, all of which acted as a "fuse" in the already emerging economic crisis.
Nowadays, more and more international experts are concerned about the prospects of a new global crisis that could hit the world's financial and economic system in the near future. Some believe that "the global economic crisis is a kind of "sleeping reality," not yet clearly manifested in the economic activity itself." Others believe that central banks and governments may "lose control of the situation in the world" already this year.
Macroeconomic and geopolitical factors are equally alarming. International trade is slowing, and it remains unclear how long the present "truce" in the ongoing trade war between the United States and China is going to hold. The WTO's work is all but blocked by Washington, and the economies of most EU countries are caught between stagnation and recession. Finally, the Chinese economy is slowing down, which, in turn, is undermining the export capacity of many countries, and threatens to bring down prices on commodity markets.
In the financial sector, imbalances of the "unipolar model of globalization," where capital keeps accruing to a narrow group of countries that issue global reserve currencies. In August 2019, experts with the Higher School of Economics in Moscow predicted that the global economic crisis "will happen sometime 18 months from now." They pointed, among other things, to a drop in indices, as well as to the so-called "inverted yield curve" of the US government debt market, where yields on short-term bonds are higher than those on long-term bonds. Inflation in almost all of the world's leading economies is below two percent, and interest rates either fluctuate around zero, or tend to decrease. Instability of the financial sector was mentioned among the primary threats also by the head of the IMF.
Kristalina Georgieva named inequality "between different groups of the population" as another factor that could provoke a crisis.
"This situation is mirrored across much of the OECD (Organization for Economic Cooperation and Development), where income and wealth inequality have reached, or are near, record highs," Georgieva said, adding that "this troubling trend is reminiscent of the early part of the 20th century – when the twin forces of technology and integration led to the first gilded age, the roaring 20s, and, ultimately, financial disaster."
According to a Credit Suisse Global Wealth report, released in October 2019, just one percent of "super-rich people," and one to 10 percent – by the "poorest."
The problem of inequality is something more and more politicians and economists around the world are worried by today. Speaking at the UN General Assembly, the organization's secretary general, Antonio Guterres, called the growing public mistrust of public institutions one of the "four horsemen" threatening the world. And one of the reasons for this growing mistrust is that two-thirds of the world's population lives in countries where the "income gap between rich and poor" is widening. "Ordinary people" are losing trust in the elite, Foreign Policy magazine agrees, and names other reasons for this, including "growing economic and social inequality" and "a lack of prospects for a brighter future." The magazine believes that if unable to address this problem, the world's high and mighty will face an "anti-elite rebellion."
The question is whether the problem of inequality is more of a political nature, or whether it becoming a macroeconomic factor that determines the situation and prospects of the global economy. In an interview with Business FM, Alfa Bank chief economist Natalya Orlova said that "inequality is a concern for everyone, it really is the main economic problem the world is facing today." Indeed, the unsolved problem of inequality can become a leading factor in a new phase of a global economic downturn. "The problems of inequality did not arise yesterday, so we do not know how long it will take to turn into a precursor of an economic crisis and an economic crisis itself," Orlova added.
Proponents of this standpoint link the problem of inequality to the spread of populism with populist politicians coming to the fore in Europe and South and Central America. Many Asian leaders are also ranked by experts as populists. US President Donald Trump is often called the world's number one populist who has been waging a trade war with the world's second economy, China, for two years now. Together, these two countries account for at least 35 percent of the global GDP, and the financial and economic escalation between Washington and Beijing is already reflecting badly on the economic performance of most countries of the world. Thus, populist trends in world politics pose new threats for the economy, as they increase uncertainty.
The crisis of social trust, caused by the growth of inequality, negatively affects the mood in the business community as well. The overall psychological atmosphere and the opinion that millions of people have about the existing situation play a crucial role in the economy, as John Maynard Keynes said. When the mood in society is far from optimistic, this inevitably affects the "state of mind" of businessmen and financiers, and even a small push or a combination of several small "shocks" is enough for the economy to start going under, just like it happened in the early 1990s. According to Bob Moritz, chairman of the PwC international consulting company, chief executives around the world are showing record levels of pessimism that are much lower than what they did in 2018. This is not so much due to the new problems the global economy is facing today though. "What is new here is the scale and speed these problems are growing at."
There are optimists, however, who are convinced that "there will be no Great Depression, of course," although they admit that we still should brace up for a possible recession. There are no objective prerequisites for a global economic meltdown since the growth, especially in the stock markets over the past 20 years, is primarily associated with the advent of new technologies, which require "fewer production facilities" to ensure previous volumes of production. As for the problem of inequality, critics claim that it is being unnecessarily demonized by left-wing political forces around the world, who are playing on voter's fears.
Meanwhile, the problem of inequality is more complicated than left-minded people tend to think. "There is reason to talk not just about some smoothing, but about a dramatic reduction in global inequality levels over the past few decades." Moreover, the "level of inequality" directly depends on how it is measured. For example, inequality in terms of "consumption" is usually several times smaller than when measured in terms of "income." Finally, "establishing a quantitative measure of inequality does not contain any direct normative and political implications." Abject poverty is certainly a challenge for society, "but there is no challenge in increasing the Gini coefficient from 0.40 to 0.45." The relationship between inequality and the dynamics of social conflicts is less obvious though. According to numerous studies, social conflicts are not so much caused by objective income gaps between the poor and the rich, as by the subjective perception of the situation by society the dynamics of "demand for redistribution" depend on.
Still, most economists worldwide are confident that economic growth directly affects inequality, which can be reduced with the help of redistribution mechanisms. This opinion is echoed by some international economic organizations, with UN experts arguing that technological progress not only stimulates economic growth "and creates new opportunities," but also increases inequality due to the uneven "access to technology in different countries."
Finally, we should also keep in mind the fact that present-day imbalances are accumulating in stock markets, just like they did in the late 1920s. Their uprush could lead to a short-term crisis by the end of this year, or in early-2021, for example, after the presidential election in the United States. Experts at the Higher School of Economics Market Research Center point to the so-called Juglar cycles, "the phenomenon of the average cyclic wave, followed by a crisis."
"The year 2021 will mark 12 years since the crisis of 2008-2009. These 12 years are the middle wave and are the harbingers of a crisis. It is during this 12-year cycle that all financial bubbles are inflated in." There is always hope, however, as most experts admit that modern economic science is still unable to predict the exact timing and depth of the next global crisis.
From our partner International Affairs
The Question Of Prosperity
Galloping economic woes, prejudice, injustice, poverty, low literacy rate, gender disparity and women rights, deteriorating health system, corruption, nepotism, terrorism, political instability, insecure property rights, looming energy crisis and various other similar hindrances constrain any state or country to be retrograded. Here questions arise that how do these obstacles take place? How do they affect the prosperity of any country? No history, geography, or culture spawns them. Simply the answer is institutions that a country possesses.
Institutions ramify into two types: inclusive and extractive. Inclusive political institutions make power broadly distributed in country or state and constrain its arbitrary exercise. Such political institutions also make it harder for others to usurp rights and undermine the cornerstone of inclusive institutions, which create inclusive economic institutions that feature secure property rights, an unbiased system of law, and a provision of public services that provide a level playing field in which people can exchange and contract; it also permits the entry of new businesses and allow people to choose their career. On the contrary, extractive political institutions accord clout in hands of few narrow elite and they have few constrains to exert their clout and engineer extractive economic institutions that can specifically benefit few people of the ruling elite or few people in the country.
Inclusive institutions are proportional to the prosperity and social and economic development. Multifarious countries in the world are great examples of this. Taking North and South Korea; both countries garnered their sovereignty in same year 1945, but they adopted different ways to govern the countries. North Korea under the stewardship of Kim Il-sung established dictatorship by 1947, and rolled out a rigid form of centrally planned economy as part of the so-called Juche system; private property was outlawed, markets were banned, and freedoms were curtailed not only in marketplace but also in every sphere of North Korea's lives- besides those who used to be part of the very small ruling elite around Kim Il-sung and later his son and his successor Kim Jong-Il. Contrariwise, South Korea was led and its preliminary politico-economic institutions were orchestrated by the Harvard and Princeton-educated. Staunchly anticommunist Rhee and his successor General Park Chung-Hee secured their places in history as authoritarian presidents, but both governed a market economy where private property was recognised. After 1961, Park effectively taken measures that caused the state behind rapid economic growth; he established inclusive institutions which encouraged investment and trade. South Korean politicians prioritised to invest in most crucial segment of advancement that is education. South Korean companies were quick to take advantage of educated population; the policies encouraged investment and industrialisation, exports and the transfer of technology. South Korea quickly became a "Miracle Economy" and one of the most rapidly growing nations of the world. Just in fifty years there was conspicuous distinction between both countries not because of their culture, geography, or history but only due to institutions both countries had adopted.
Moreover, another model to gauge role of institutions in prosperity is comparison of Nogales of US and Mexico. US Nogales earn handsome annual income; they are highly educated; they possess up to the mark health system with high life expectancy by global standards; they are facilitated with better infrastructure, low crime rate, privilege to vote and safety of life. By contrast, the Mexican Nogales earn one-third of annual income of US Nogales; they have low literacy rate, high rate of infant mortality; they have roads in bad condition, law and order in worse condition, high crime rate and corruption. Here also the institutions formed by the Nogales of both countries are main reason for the differences in economic prosperity on the two sides of the border.
Similarly, Pakistan tackles with issues of institutions. Mostly, pro-colonial countries are predominantly inheritors of unco extractive politico-economic institutions, and colonialism is perhaps germane to Pakistan's tailoring of institutions. Regretfully, Pakistan is inherited with colossally extractive institutions at birth. The new elite, comprising civilian-military complex and handful aristocrats, has managed to prolong colonial-era institutional legacy, which has led Pakistan to political instability, consequently, political instability begot inadequacy of incentives which are proportional to retro gradation of the country.
Additionally, a recent research of Economic Freedom of the World (WEF) by Fraser Institute depicts that the countries with inclusive institutions and most economic freedom are more developed and prosperous than the least economic free countries; countries were divided into four groups. Comparing most free quartile and least free quartile of the countries, the research portrayed that most free quartile earns even nine times more than least free quartile; most free quartile has two times more political and civil rights than least free quartile; most free quartile owes three times less gender disparity than least free quartile; life expectancy tops at 79. 40 years in most free quartile, whereas number stands at 65.20 in least free quartile. To conclude this, the economic freedom is sine quo non for any country to be prosperous, and economic freedom comes from inclusive institutions. Unfortunately, Pakistan has managed to get place in least free quartile.
In a nutshell, the institutions play pivotal role in prosperity and advancement, and are game changer for any country. Thereby, our current government should focus on institutions rather than other issues, so that Pakistan can shine among the world's better economies. For accomplishing this highly necessary task government should take conducive measures right now.
Taxing The Super-Rich To Help The Poor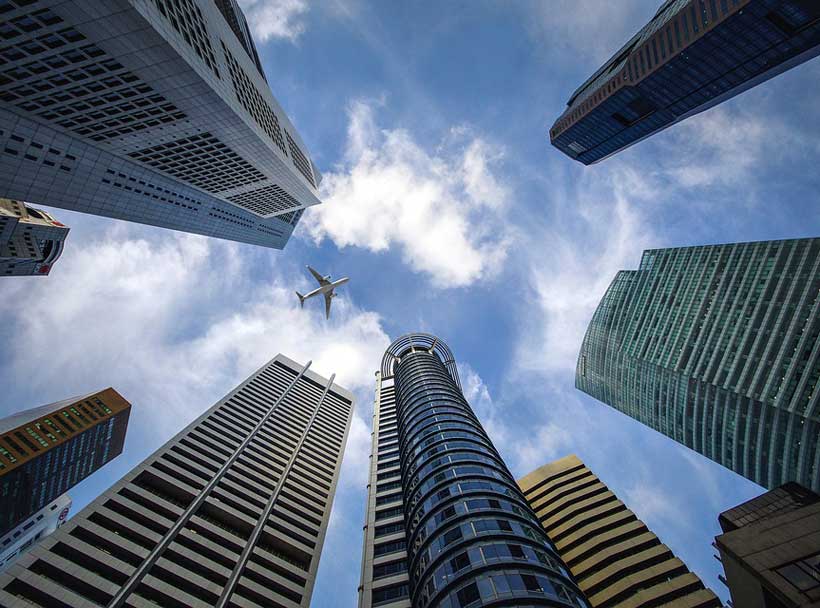 What was traditional became law in 1941 when Thanksgiving was designated as the fourth Thursday in November. Large turkeys, plenty of trimmings and family gatherings became the norm. . . that is until this year of the self-isolated holiday. Small turkeys disappeared fast leaving masses of 20 lb birds and presumably more leftovers and more waste. Yes, w e belong to the lucky 13.5 percent in this world through an accident of birth.
Half of the world's population lives on less than $5.50 per day. Of these, three quarters of a billion are in extreme poverty, classified as less than $1.90 per day. Covid 19 has swelled these numbers by 114 million and the situation is dire. Worst affected by poverty are the day laborers i.e. informal workers without a regular job. Moreover, the ILO (International Labor Organization) estimates 200 million job losses from Covid. It also notes that the average income of informal workers in places like Ethiopia, Haiti, and Malawi has already fallen by 82 percent.
The US is not immune. Adjusting for purchasing power the US Census Bureau classifies 11.1 percent of the population as poor with Covid exacerbating the situation. Forty seven million have to rely on food banks including 16 million children. Hardly surprising then that the US has the highest child mortality rate among the 20 OECD countries (major economies) as reported by the U.S. Health Affairs journal. And life expectancy has shrunk by three years, affirms the U.S. Census Bureau.
Even in Europe with its social net and social conscience, Covid 19 is estimated to increase poverty by about half if the pandemic lasts until the summer of 2021. Italy alone, forecasts Caritas Italiana, will have a million more children living in poverty.
In April of this year UNCTAD (United Nations Conference on Trade and Development) warned that at least $2.5 billion was needed to lessen the impact of the impending crisis within the narrow purview of their remit.
So where is the money to come from? If taxing the rich is unlikely to pass in most legislatures for the most obvious of reasons — they paid for them to be there — how about taxing only the super-rich, the storied 1 percent?
The wealth of the billionaire class has surged. While 45.5 million filed for unemployment in just three months, the U.S. added 29 more billionaires and the wealth of the billionaire class surged nearly 20 percent or $584 billion, from $2.948 to $3.531 trillion, during the same period. Just the top five billionaires, namely, Jeff Bezos, Bill Gates, Mark Zuckerberg, Warren Buffet and Larry Ellison increased their wealth by a whopping $101.7 billion between March 18 and June 17 of this year. Bezos and Zuckerberg alone made $76 billion or almost three-quarters. To be fair one has to point out that the stock market took a sudden dip in March from which it recovered to new highs.
It's shocking that just 10 percent of their $584 billion gain would have bailed out their compatriots classified as poor over the same period. Is it time for a tax on the super rich? Warren Buffett has often said that he needs to be taxed more. The fact is a small extra tax would not make an iota of difference in their lives but would help out millions of the poor and also the economy because the latter are much more likely than the rich to spend the money.
International Conflicts from the View of Trade Expectations Theory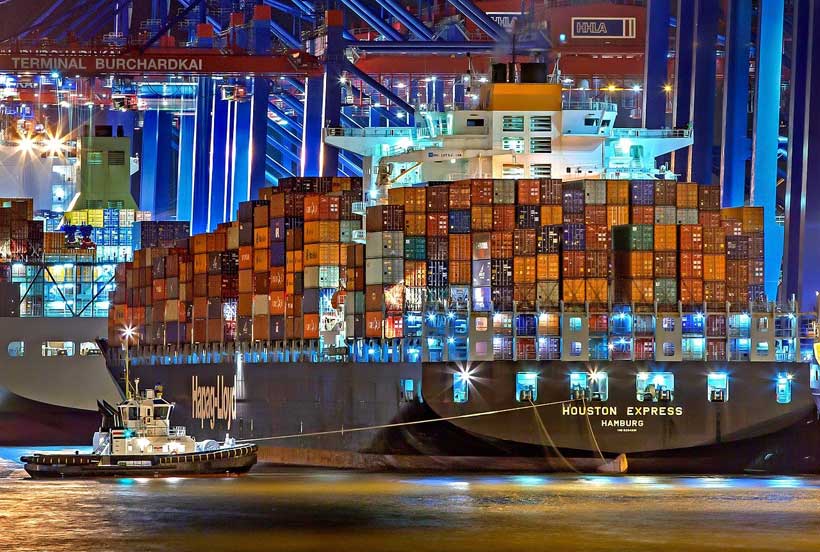 Does economic interdependence between great powers have a significant effect on the probability of war between them? This once seemingly impossible question has become extremely realistic and urgent in the current tide of anti-globalization.
In fact, it is not the first time that free trade has been terminated, as all the great powers in the Western world had abandoned the principle of free trade at one point, such as Germany in 1879, France and Britain in 1881, and the United States as early as the 1860s during the Civil War. Global trade frictions and conflicts have developed from competing for raw materials, energy, and investment to today's competition for market space (see Chan Kung's "Spatial Determinism" for details).
There are two views on the relationship between economic interdependence and war. Liberals assert that with commercial ties, trade and investment flows can raise the opportunity cost of going to war and thereby providing a large material incentive to avoid war. Realists claim that commercial ties make states vulnerable to cutoffs, which can devastate an economy that has reoriented itself to rely on critical markets and goods from abroad, and thereby prompt leaders to go to war.
American scholar Dale C. Copeland believes that an additional causal variable, i.e., a state's expectations of the future trade and investment environment should be introduced to determine whether the liberal prediction or realist prediction would prevail. When a dependent state has positive expectations about this future environment, it is more likely to see all the benefits of continuing the current peace and all the costs of turning to war. Economic interdependence would then be a force for peace. Yet if a dependent state has negative expectations about the future economic environment, i.e., seeing itself being cut off from access to foreign trade and investment, or believing that other states will soon cut it off, then the realist logic will kick in. Such a state would tend to believe that without access to the vital raw materials, investments, and export markets needed for its economic health, its economy will start to fall relative to other less vulnerable actors. If this economic decline is anticipated to be severe, the leaders of the dependent state would then begin to view war as the rational option, the lesser of two evils. Such leaders would consider it is better to fight that being forced to submission.
This argument is similar to the "preventive wars" in the field of international political economy, and Dale C. Copeland calls it the "trade expectations theory". Copeland believes that in the situation where there are different great powers, the combination of economic interdependence along with expectations of future trade and investment was a critical driving force shaping the probability of war and conflict between these powers.
Several historical examples from the twentieth century are clear prove of this. Japan's attacks on Russia in 1904 and the United States in 1941 were intimately related to Japanese fears of future access to the raw materials and trade of the East Asian region. In the first case, Japan witnessed Russia's steady penetration into economically valuable areas of Manchuria and the Korean Peninsula. After repeated and invariably unsuccessful efforts to convince Russia to pull back, Tokyo realized that only preventive war would mitigate Japan's long-term economic and military concerns. The closed economic policies of the great powers after 1929 had a devastating impact on Japan's economy and Japanese views of the future trade environment. Tokyo's efforts to consolidate its own economic sphere in Manchuria and northern China, spurred by its decades-long worry about Russian growth in the Far East, led to conflicts with the Soviet and Nationalist Chinese governments. When the United States entered the fray after 1938 and began a series of damaging economic embargoes, Japanese expectations of future trade fell even further, prompting a desperate effort to acquire access to oil and raw materials in Southeast Asia. The ultimate result was the attack on Pearl Harbor in December 1941.
During the forty-five-year Cold War struggle after World War II, there was a low level of economic dependence between the United States and the Soviet Union, and the "trade expectations theory" seemed unable to explain the geopolitical rivalry between the two great powers. Obviously, economic relations between states do not explain all the problems of geopolitics, which involves a variety of other issues (e.g., ideological rivalry, mutual military threats, etc.). However, the impact of economic relations can be seen even during the Cold War. In the late 1950s, President Dwight Eisenhower's unwillingness to relax stringent economic restrictions alienated Nikita Khrushchev and contributed to the extreme tensions of the 1960–1962 period. But in the early 1970s and again in the late 1980s, Washington was more willing to commit itself to higher future trade with the Soviets. This proved critical to achieving an initial détente period and then an end to the Cold War altogether.
In the current tide of anti-globalization, it seems that the phenomenon of "trade expectations theory" can also be seen. The Trump administration, following the principle of "America First", believes that the major trading partners of the United States have taken advantage of the United States through trade, making the economic interests of the United States damaged, and China has caused the greatest economic damage to the United States. As a result, the United States has adopted a series of crackdowns and sanctions on its major trading partners, including China. The modern world is less prone to war between major powers, but instead manifests in more diverse non-war forms, i.e., trade sanctions, technological sanctions and blockades, financial sanctions, diplomatic recriminations, and geopolitical repression. In the view of researchers at ANBOUND, this overall deterioration in geopolitical relations, triggered by economic ties, is merely an alternative to the "trade-security" model of war. If the geopolitical friction intensifies further and the threshold of a certain aspect is breached, a war of some kind is not out of the question.
The view of defensive realism is that national leaders, aware that their actions can lead to a vicious cycle of hostility, are justified in maintaining their current reputation for neutrality, prudent territorial policies, constant trade with other countries, and a willingness to embrace common international rules in a relatively open attitude. This view helps to create a pattern in which great powers tend to coexist for a long time without serious conflict or war. However, if national leaders take the view of aggressive realism, that in a leaderless world, great powers must always worry about what other nations will do in the future, and prepare for the worst, then they must maximize their power. The likelihood of violent conflict or even war between the great powers would then increase.
How to avoid security conflicts between great powers over trade issues? Some scholars have argued that it depends on the rationality of the national decision-makers, as well as the objective judgment on the strength and determination of both sides in the conflict. Rational actors have an incentive to reach agreements that prevent war from inflicting damage on each other, so that the situation for war does not arise and thereby improving the circumstances of both sides. In the event that if an actor do not understand the true balance of power and the determination of the other side, or do not trust the other side to keep the promises made in the agreement, war may occur.
Final analysis conclusion:
After World War II, the world as a whole has been largely at peace for 75 years (meaning that there was no major war involving a large number of countries). The current tide of anti-globalization and increasing geopolitical frictions is shaping up to be the most far-reaching and influential period of global trade and geopolitical turmoil since the end of the Cold War. "Trade expectations theory" provides an explanation for the current global conflicts, as well as an idea for countries to make rational decisions and mitigate international conflicts.