Britain's well-known keenness to keep Russia, and then the Soviet Union, and now again just Russia, away from the Eastern Mediterranean is a well-established fact of foreign policy. Since the end of the last world war, the same policy has returned, albeit in the new colours of America, with the UK in attendance. This article traces some key events in the continuing atavistic story and then attempts to prognosticate, concluding that, whatever the public relations spin on events, little has altered since the assassination of Greece's first pro-Russian leader, Count Kapodistrias, other than cosmetically. In short, the same things return, but with different colours.
English Greece
In 1841, the British Minister to Greece, Sir Edmund Lyons, said: 'A truly independent Greece is an absurdity. Greece can either be English or Russian, and since she cannot be Russian, it is necessary that she be English.' His words show that the Cold War began long before the so-called Truman Doctrine. In fact, one can pre-date the beginning of a Cold War mentality to 1791, when the English Prime Minister, William Pitt the Younger, lambasted Russia for wishing to dismember Anatolia. This was only some twenty-two years after Catherine the Great's attempt to free Greece via the Orlov brothers. At any rate, when Greece's first leader, the pro-Russian Kapodistrias (a former Russian foreign minister), was assassinated in 1831, Britain breathed a sigh of relief. Thenceforth, Greece was a mere geopolitical tool of the world's largest empire. The Crimean War demonstrates par excellence Britain's insistence on keeping Russia away from Greece, just as does Britain's possession of Cyprus in 1878, whereby Britain undertook to support the Ottoman Empire against Russia. Fast-forward to 1944 when, despite Churchill's' 'percentages agreement' with Stalin, whereby Greece would be ten per cent Russian and ninety English, Britain was still highly suspicious of its 'ally' Russia, even though the Foreign Office had admitted that Britain, not the Soviet Union, was responsible for the strength of the Communists in Greece (and Yugoslavia). 1947 is a key year, since this is when Britain literally handed Greece to the US, thus extricating itself from her embarrassing rôle in having aided and abetted the Greek civil war. Britain thus brought America into the Balkans, thereby replacing the dead Austro-Hungarian Empire as its pro-Ottoman and then pro-Turkish friend.
American Greece
Greece now appears to be again becoming one of the American military and commercial empire's most compliant partners. Let us again go backwards: Trumanesque Greece was firmly part of the US and NATO Cold War strategy, with the Left Wing being reviled by the anti-communist deep state which, when threatened by liberalisation, engineered the military coup of 1967. This brought in a particularly pro-American government. Despite the US-condoned invasion of Cyprus, which led to the fall of the Junta, Greece's leaving NATO's integrated military structure for a few years, Andreas Papandreou's short-lived push for more independence in foreign policy, and former recent Prime Minister Kostas Karamanlis' attempts to move closer to Moscow (e.g. the abortive Burgas-Alexandroupolis oil pipeline), Greece is now again moving very much into the US/NATO camp. This was epitomised by the recent signing of the 'EastMed Act', which improves US military cooperation with Greece and establishes areas of cooperation such as energy security in the region, according to Jim Risch, chairman of the US Senate Committee on Foreign Relations. The US is particularly happy with the agreement between Greece, Cyprus and Israel on gas exploration since it will reduce European dependence on Russian gas. The US is even happier with Prime Minister Mitsotakis' public support for the assassination of Iran's top general, Soleimani, which contrasts with France and Germany's muted response. It is no exaggeration to state that Greece is in many respects emulating the foreign policy of the military dictatorship of 1967–1974.
Another factor in all this is the Greek-American one. There are estimated to be 1,400,000 Americans of Greek heritage, all with relatives in Greece, and all descended from immigrants. As with many immigrants, particularly those who have had to leave their country for economic reasons, many are beholden to their host country's policies, but particularly in the case of policy vis-à-vis Russia. They are spearheaded by the American Hellenic Institute, and lobby constantly to try and persuade the US to be firmer with Turkey on the Cyprus question. Yet they are by and large also anti-communist, and therefore anti-Russian, as if the Cold War is uppermost in their minds, with their apparent inability to differentiate between Communism and modern Russia.
The Greek government seems to naïvely think that by making Greece a US military strongpoint, as it has just done, it will gain US support, to help Greece to combat Turkish claims on some Greek islands. This is naïve, and the US Embassy has written: 'We recognize Greece's border with Turkey, but not all the territorial waters implications which Greece asserts. We have not taken a position on sovereignty over Imia/Kardak, in part because of the lack of an agreed maritime boundary….. We recognize the six-mile territorial sea claim and a claim to the superjacent air space. We do not recognize Greece's claim to territorial air space seaward of the outer limit of its territorial sea."
Greece can expect no help from the US if Turkey does manage to grab a Greek island. Indeed, whatever the rhetoric, Turkey is more important to US and NATO interests than Greece. As the British Foreign and Commonwealth Office wrote in 1975, reflecting US policy then and now, "We must also recognise that in the final analysis Turkey must be regarded as more important to Western strategic interests than Greece and that, if risks must be run, they should be risks of further straining Greek rather than Turkish relations with the West." This is still true, whatever the public relations socio-political engineering. Greece also seems to have forgotten that the US facilitated and condoned the Turkish invasion of Cyprus. More worrying, Iran has already threatened retaliation if the US uses any base in Greece to attack it. In diplomacy, detail and precision are more important than pseudo-bonhomie and vague words. Yet, perhaps paradoxically, Greece's behaviour puts Russia in a strong position. Before elaborating on this, let us first look at 'Russian Greece'.
Russian Greece
As we have seen, the assassination of Greece's first leader was the first blow to Greece-Russia relations, ushering in a period of instability and foreign, mainly French and British, interference. Yet the modern Greek state would not even have come about as it did, were it not for Russia: the Anglo-Russian Protocol of April 4, 1826, stated that Britain would mediate to make Greece an autonomous vassal of the Ottoman Empire, but that if this proved impossible, the two powers could intervene jointly or separately. Russia intervened, and Britain was forced to adopt an 'if you can't beat'em, join 'em' approach. Thus, the British-Russian-French fleet sunk the Ottoman-Egyptian fleet at Navarino, followed by Russia's defeating the Ottomans in a quick war. Greece was thus able to gain its – albeit qualified — independence, as a protectorate of the 'Powers'. Thereafter, Britain's gunboat 'diplomacy' ensured that Greece was unable to support Russia officially in the Crimean War: Britain simply blockaded Piraeus. But during the Russian Revolution, Greece made a major strategic mistake by fighting the Bolsheviks, to Britain's glee, thus helping Moscow justify supporting Mustafa Kemal. Although Greece and the Soviet Union were technically on the same side (i.e. the Greek government in exile) following the German invasion of Russia, the result of the Greek civil war and the Truman Doctrine put paid to any possibility of warm relations between Athens and Moscow. Stalin's internal exiling of around 50,000 Soviet Greeks eastwards should be seen in this context, particular the groups exiled in the late Forties. Thereafter, the banning of the Greek Communist Party in Greece and the military Junta of 1967 to 1974 put paid to serious relations between Athens and Moscow. Thereafter, any serious attempts to improve relations have been thwarted in one way or another. Perhaps understandably, Moscow has considerable difficulty in trusting Greek governments, given Greece's NATO-friendly energy policy, such as the US-sponsored Greece — Cyprus — Israel triangle, and now the military agreement with the US.
Therefore, whatever the natural, historical atavistic affinity between the Greek and Russian peoples — viz., inter alia, the Cyrillic alphabet, Orthodox Christianity, the Treaty of Küçük Kainardji (whereby Russia won the right to protect Christians in the Ottoman Empire), a commercial treaty granting Greek ships the protection of the Russian flag, the establishment of a military academy for Greeks in Russia, the Greek Battalion of Balaclava (part of the Russian Imperial Army), and the pro-Russian Kapodistrias, strategic reality has to date proved stronger than nostalgia, emotion and atavistic affinity.
The Turkish Factor
On top of this, from a purely strategic viewpoint, Turkey is more important to Russia than Greece, one of the most obvious reasons being the fact that the Bosphorus Straits are on Turkish territory, and that Russia values its rights of passage. As Russia has seen Greece being used increasingly by the US as a tool to frustrate various Russian interests in the Eastern Mediterranean, so Russia has been skilfully playing on Turkish sensitivities to build up its influence. The sale of the S-400 system to Turkey, to Washington's rage, is a prime example. Moscow has understood that unlike Greece, it can influence events, and chip away at US and NATO interests via Turkey: Realpolitik and soft power par excellence.
The Cyprus Complication
No consideration of Greece-Russia relations can be complete without some reference to Cyprus. The days of Archbishop Makarios' balanced relations with Moscow are dead and gone. Although Russia has taken various initiatives, such as proposing an international conference on Cyprus, NATO and the EU have resisted this. Russian proposals to rid the island of foreign armed forces are anathema to the US and Britain, who would then have to give the British 'Sovereign Base Areas' to Cyprus, thus weakening NATO's de facto base linking the Eastern Mediterranean to the Middle East. For NATO, Turkish interests take precedence over Cypriot and Greek ones. When Moscow tested the waters by selling its S-300 system to Cyprus in 1997, the resulting Turkish threats and EU and US pressure on Cyprus not to activate the system in Cyprus, saw it transferred to Crete. Again, Turkish interests took precedence. Russia does, of course, have its red line: when a resolution on the Annan unification plan was discussed in 2004, Russia vetoed it, since the plan as a whole was essentially NATO- (and Turkey-) friendly.
Russian foreign policy is not as a rule aggressive, such as the US's and Turkey's. In the case of its relations with Greece, Moscow is happy to watch Greek-Turkish tensions causing problems for NATO, and influence Turkish foreign policy in the Middle East to suit its own aims of stability. In this respect, Greece is on the sidelines, now considered to be a mere tool of US policy. In contrast, Turkey has shown a measure of independence vis-à-vis the US, which Greece would not dare to countenance. This is perhaps sensing that were Turkey to snatch a Greek island, the US would simply issue a critical statement against Turkey, and do all it could to prevent a war between NATO 'allies' Greece and Turkey, just as occurred with the Cyprus crisis in 1974. It wishes to keep its base at Incirlik.
To Conclude
Then becomes now, albeit with different colours. Just as with Britain during her heyday, Greece's relations with Russia today are predicated on the US's keeping Russia at bay in the Eastern Mediterranean, and therefore from having positive and close relations with Greece, Russia's natural ally in the Nineteenth Century. It would take a Greek statesman of the calibre of Kapodistrias, de Gaulle or Putin to even begin to re-establish the balance. Common religious and historical ties are not enough.
From our partner RIAC
Vaccine diplomacy in South Eastern Europe: How's the race going on?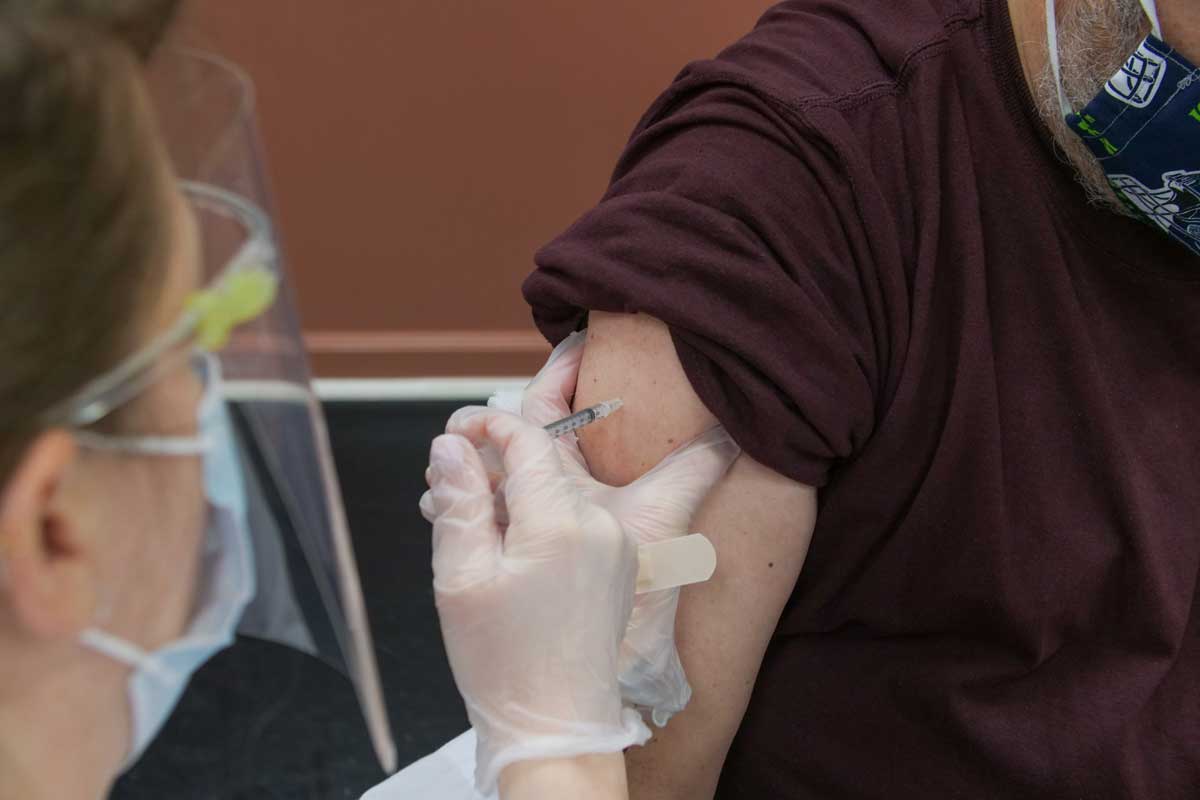 The media dedicate increasing attention to the issue of vaccine distribution and how it affects the post-pandemic recovery. Some commentators and outlets have been focusing especially on the inequalities in the allocations of doses amongst different countries. As a matter of fact, a small number of highly developed countries have already booked an excessive number of doses. The UK, Israel and the US are likely to get enough shots to immunise their entire populaces more than once.
Meanwhile, most of the developing world is lagging behind. Lacking the financial resources and the political might to extoll bounding commitments from vaccine producers, they are losing the race. This is especially the case in Africa and Latin America, but Europe's periphery is not in a much better position. However, few countries some South-Eastern Europe have managed to hit the headlines all around the globe for their amazing performances. One of them is Hungary, probably the most riotous EU member State. The other is Serbia, whose relations with the EU, Russia and China are equivocal at best.
Thus, it is worth having a look at the how vaccination programmes are progressing in the region. After all, the key to Budapest's and Belgrade's successes is no mystery: diplomacy.
A peak at the wider region: The EU's vaccine diplomacy has failed
South Eastern Europe is a rather variegated area. It comprises 14 countries (Figure 1), half of which are members of the EU: Bulgaria, Cyprus, Croatia, Greece, Hungary, Romania, and Slovenia. Other two, Albania and the Republic of North Macedonia, are on the cusp of entering the Union. Whereas the remaining five have little to no concrete membership prospect: Bosnia, the territory of Kosovo, Moldova, Montenegro, and Serbia. In an effort to prove itself indispensable, the EU has committed to send out vaccine to some non-members. Through Sofia, it promised Skopje to deliver thousands of AstraZeneca shots, and Bucharest shipped several Pfizer batches to Chisinau. Whereas the Commission itself pledged even more doses of vaccines for both Sarajevo and Pristina.According to these plans, the EU should be ahead of its neighbours in rolling out the vaccine across the board. At the same time, friendly relations should allow a few non-members to reap the benefits and boost their performances. However, reality tells a rather different story.
Looking at the data on total vaccinations in the 14 South-Eastern European countries one can identify four groups. Having vaccinated more than 30% of their populations, Hungary and Serbia are the undisputed leaders. Following, a quite compact group comprising the other six EU member States posits between 15% and 25%. Despite their different sizes and approaches, Bulgaria, Cyprus, Croatia, Greece, Romania, and Slovenia have reaped sensible benefits from EU membership. Still, they are far behind the two leaders. Third, between 5% and 10% there are only Albania(10.57%) and Montenegro (7.85%). Two quite diverse countries, both seem to have enjoyed some help from the EU — but not nearly enough. Finally, way below the 5%-threshold stand Bosnia, Kosovo, North Macedonia and MoldovaThese countries were relying almost entirely on the EU's help to acquire enough shots, but Brussels let them down.
These data make up for a rather self-evident indictment of the EU's vaccine diplomacy. The EU missed on the occasion to project influence in its neighbourhood while reinforcing its image as a "civilian power".But, often diplomacy in this part of Europe is a zero-sum game where political sway is the ultimate prize. For every metaphorical centimetre an external actor loses, another foreign power seems to take hold. The EU's missed chance has become Russia's great opportunity to score a few points it what once was an area of strategic importance. Yet, taking a better look, one realises that this time around the focus should not be on third parties. In an increasingly multipolar, and even multiplex world, middle-sized states are experimenting with new ways to matter.
Hungary's deals with two devils
Hungary has recently registered a substantial surge in the number of contagions and in a hospital for treatments. The government has also taken extremely strict measures to curb the spread of the various in early March. But the strongest endeavour to stop the various came on the vaccination side of the equation.
As a matter of fact, Hungary has approved more vaccines and administered more shots than any other European country. Having jabbed already over 2,000,000 doses, Hungary is driving the European vaccine race — by far. The latest data from the European Centre for Disease Control (ECDC), Pfizer produced about half of these vaccines. Of the remaining million, about 430,000 vials brought AstraZeneca's or Moderna's labels. This means that other sources accounted for about 570,000 doses, or over 25% of the total.
Hungary has taken a few risky bets in its paths toward group immunity. First, it ordered and injected about a quarter of a million of Russia's Sputnik V in early February 2021. At the time, there were still many doubts on Sputnik V's viability, efficacy and security. This came already in defiance of EU's pressures for a centralised approval of new products. More recently, Hungary went on with the purchaseand speedy approvalof several Chinese vaccines. Apparently, Budapest has been paying $36 per shot to the Beijing — double the price of a Sputnik V dose.
Yet, for high the price may have been the bet seems to be paying back. So much, that Hungary has actually acquired newfound output-legitimacy for its unpredictable foreign policies.
Serbia's show off — Playing both sides against the middle
At the beginning of the pandemic, Serbia was already better-positioned to benefit from Russia's and China's proactive vaccine diplomacies. Belgrade carries no legal responsibility vis-à-vis Brussels since it is not an EU member State. Moreover, it is less dependent on Germany and other EU countries when it comes to debt financing and trade (Figure 3). True, backtracking on the promise of future membership would have been a strong weapon in the EU's arsenal. But this is not the case anymore. Serbia has no concrete path towards entering the EU and a long history of flirtations with Russia and China. Some have argued thatSerbia outpaced the EU thanks to China's and Russia's vaccines. Yet, the data are not clear and the process not transparent enough. If anything, it seems that the proportions of 'Western' and 'Eastern' vaccines should not be too different from Hungary's.
Still, one thing is certain. Serbia has turned its extraordinary capability to buy vaccines from both the 'West' and the 'East' into a diplomatic stunt. In fact, the EU has miserably failed to provide Belgrade's neighbours with shots. Meanwhile, Serbia has opened its borders to foreigners willing to get a jab. Moreover, Belgrade has made up for Sofia's failure to send more vaccinesto Skopje — putting the EU in a hard spot.
Conclusion: Hands free
South-Eastern Europe's vaccine diplomacy, the EU' failure and regional powers' successes speak volume about how the world is changing. As the US seem to inexorably withdraw from its past commitments, the EU is failing to come of age. Meanwhile, Russia is reasserting itself and has been punching above its weight in Europe and beyondfor a while now. Finally, its recovery from the pandemic-induced crisis signals that China has no intention to stop short of overtaking the US.
Against this fluid background, South-Eastern Europe is gaining renewed centrality. Hungary and Serbia are just two examples of what this implies — albeit the most successful ones. Nevertheless, their prowess it becoming an example for other small countriesto follow. Thus, it is opportune to keep following the events closely as new geopolitical alignments seem to emerge.
Ммm is a new trend in the interaction between the EU and Turkey:"Silence is golden" or Musical chair?
On April 6, a protocol collapse occurred during a meeting between President of Turkey R. Erdogan, President of the European Council S. Michel and head of the European Commission, Ur. von der Leyen. Let us remind you that during their meeting in the conference room she did not have enough chair, and she was forced to sit on the sofa opposite the Turkish Foreign Minister M. Çavuşoğlu, who, according to the diplomatic protocol, occupies a lower rank. This incident (a video showing the confusion of Ur. von der Leyen and her mmm sound, which was cleverly picked up by the media) quickly spread across the media and social networks. This incident provoked not only a number of high-profile comments, but also political and economic consequences for a number of countries.
This story is a double bottom box. On the one hand, there is a protocol error in the organization of the meeting between the EU and Turkey. On the other hand, there is a sharp statement by the Italian head of state about the Turkish president.
We propose to consider this case from two points of view: violation of the protocol and bilateral interaction between Italy and Turkey.
Let's start with the protocol. Based on the general rules of the protocol, let's honestly answer the following questions.
1) is it right for the head of state to give up a seat opposite the national flag (respect for the symbols of the state);
2) what is more important – position, diplomatic rank or gender;
3) Who should take the "EU chair" based on the political hierarchy of the Union – the head of the European Council or the European Commission?
Note that both sides – the EU and Turkey – blame each other's protocol service. EU protocol chief Dominique Marro responded in a statement on Thursday that diplomats were not given access to the conference room in advance because, as they were told, "it was too close to Erdogan's office." Turkish officials have agreed to a separate request to add seating for von der Leyen during the reception, he said.
Turkey was accused of "protocol machism." However, the officials of the protocol services of Turkey and the EU "met before the official visit of the heads, and their wishes were taken into account," says Foreign Minister Mevlut Çavuşoğlu.
But the shifting of responsibility continues. Brussels insisted that staff were denied a final check of the press conference room. It was soon revealed that another sensational accident was threatened during the official dinner: the table was laid for 5 people on each side, and in front there were two honorary chairs, one for Michel and the other for Erdogan, while a smaller one was reserved for von der Leyen, to the right of Michel. Two diplomatic advisers accompanied Michel to the table, and von der Leyen was left alone.
Michel was also criticized for not standing up for her. He first wrote an explanation on his Facebook page, in which he did not apologize, but presented his vision of the situation. But as things continued to escalate on Thursday, he went on to say on Belgian TV LN24: "I deeply regret the image created and the impression of a kind of disdain for the President of the European Commission and women in general." "At that moment I was convinced that any reaction could seem paternalistic. Perhaps it was my mistake, "he said. "In addition, there was substantial work to be done at the meeting, and I was convinced that the response would lead to a much more serious incident that would affect relations with Turkey." An interesting commentary by J.K. Juncker, who wrote that he also often found himself on the couch (thereby making it clear that the situation was not critical). This situation could be resolved through diplomatic channels. But, unfortunately, it has received an unusual development.
Now let's move on to a political analysis.
According to the head of the group of socialists in the European Parliament Garcia Perez Irace, the incident is related to discrimination against women in Turkey. A few weeks ago, on March 20, the president passed a decree authorizing Turkey's withdrawal from the 2011 Istanbul Convention against Violence against Women, which obliges the governments that have joined it to pass legislation aimed at combating domestic violence. That is, the protocol error received a political color and took on a new light from the perspective of gender politics. However, one should not forget about the cultural and religious differences between the parties to the conflict. It is curious that if Michel gave up the chair to Ursula, he could be criticized from the point of view of gender equality and even, if hypertrophied, accused of sexism. It is also worth paying attention to the absence of harsh statements from the EU, which is interested in Turkey, which restrains the flow of migrants. . Yet the crisis in terms of maritime borders with Greece and Cyprus and the agreement between Israel, Greece, Egypt and Cyprus for the construction of the EastMed gas pipeline have become such important concerns for Turkish interests that in February 2020 Ankara has re-proposed the usual blackmail and once again opening the borders with Greece for Syrian migrants, provoking an immediate European reaction. Since last December, the European Commission has tried relentlessly to mend the tear, unlocking the last tranche of aid to Ankara, equal to 780 million euros of the 6 billion promised, and opening the dialogue for future billion-dollar agreements with Erdoğan in migration theme.
The behavior of M. Draghi seems even more inexplicable. The statement by the head of the Italian government M. Draghi, where he allowed himself to call Erdogan a dictator, cost the country 70 million euros of suspended contracts (the purchase of 10 helicopters from an Italian company Leonardo). In turn, Erdogan is waiting for an official apology from M. Draghi. Whatever the situation, from the point of view of etiquette and protocol, such statements by officials are perceived as inappropriate. There are now 48 large Italian private equity companies in Turkey, such as Unicredit, Generali, Mps, Fiat, Ansaldo Energia and others.On the other hand, according to representatives of Mediobanca Securities, it is unlikely that this diplomatic incident will lead to the cancellation of the contract with Turkey. Moreover, the investment bank added: "This is a relatively small contract for Leonardo: it represents 0.5% of the group's planned ordering for 2021", which amounts to approximately 14 billion euros.
This is not the first crisis in Italian-Turkish relations. In '98 the Ocalan crisis, during the D'Alema government produced violent reactions and a boycott of Italian products in Turkey, however quickly overcome by the subsequent Amato government and even more so by the Berlusconi government starting from 2001. Those were the years of the great contracts for Salini Impregilo's new bridges over the Bosphorus, for supplies by the Finmeccanica group and the purchase of local banks by Unicredit. But, between ups and downs, the history of economic relations between Rome and Ankara came from afar, from the 1960s when large Italian groups such as Fiat, Pirelli, Cementir had focused heavily on Turkey as the ideal platform to conquer new markets in the eastern Mediterranean.
In fact, the dispute between Turkey and Italy stems from tensions in Libya and the eastern Mediterranean over gas fields. And the European Union could play a key role in supporting Rome, but at the moment none of the EU representatives supported M. Draghi's words, only Italian populist parties supported the head of state (which had also previously expressed the idea of leaving the EU).
Against the background of all the facts sounded, the behavior of the head of Italy remains the most interesting case. Non-fatal, in its essence, the protocol incident provoked a verbal dive by Draghi and Erdogan, which could cost Rome tens of millions of euros in direct economic losses. But it is not this separate fact that is interesting, but the fact that Italian politicians have recently taken a number of drastic steps and statements that have no reliable explanation. It is appropriate here to recall the spy scandal with Russian diplomats, which could be interpreted as a decrease in the level of interaction between Italy and its longtime trusted partner. Then many assumed that this was a manifestation of the "Atlanticist course" and the rapprochement with the United States of the new cabinet of ministers. But in the situation with the chair, we are talking about a conflict with one of the active members of NATO and a key ally of Washington in the region. And here Draghi's position evokes the very remark of W. von der Leyen – "ummm" – bewilderment that runs like a red thread through the entire incident and its consequences. What is it? An attempt to show Draghi's political subjectivity and consistency? A demonstrative rupture of the achievements and economic ties of predecessors in order to prove their independence? Agreements with Washington pending new contracts and cooperation programs and acting in line with these hopes? Or maybe just a misunderstanding of what the Italian people expect from the next prime minister and this is an attempt to find something that will cause an increase in the level of confidence on the part of the Italian political forces? In any case, there is concern that if Draghi continues in this vein, his reign may prove even more inglorious than that of many of his predecessors.
The Man Who Warned Us First About Climate Change
Among the first to warn us of global warming, he used the term greenhouse gas to describe the increasing levels of CO2 in the atmosphere. That was in the 1960s and it was dismissed as a cranky notion. Where he lived, he had a large study lined with books which he actually read; perhaps one reason for the mushrooming of ideas.
The story begins in Corfu, Greece where he was born. His very prominent family was turfed out of the country and settled in France. After early schooling, he was sent to a private boarding school in the UK.
Founded by German-Jewish educator Kurt Hahn in 1934, Gordonstoun School was new with new ideas when he attended. An equal emphasis on mind and body, it challenged students mentally and physically, the latter far more than at other such private schools. A strapping boy who was also extremely intelligent, he loved the place — later his son was to hate it. Hahn wrote of him that he would do very well any task assigned to him.
He went on to the naval academy and finished at the top of his class, doing the same at later naval exams and becoming the youngest Lieutenant in the navy. Given command of a ship, he ran it like clockwork but a certain lack of sensitivity to others also came through: the crew were driven ragged and hated serving under him. He loved the navy and always loved the sea; indeed it was a sacrifice to give up his naval career when he married but it was incompatible in his new role for his wife was a very important personage.
Studying in England, I could not fail to notice his frequent presence on newspaper front pages, even though my own interests then did not focus on the news of the day. He seemed to set up awards for all kinds of excellence. He wanted British industry to shine, young people to deliver their best and so on. And of course, he was invariably presenting awards to the winners.
A sportsman, he was also out there playing polo with his team, or at equestrian meets or playing cricket at charity events, or sailing which he clearly loved. His uncle saw India through a hurried independence and a bloody partition. Uncle Dickie, as he was called by the royal children, was a valued presence until killed by the IRA (Irish Republican Army) in a senseless bomb attack that lost them public sympathy.
The country's leaders kept him busy and he was sent to numerous countries representing the queen, most often to former colonies in an era with a rash of newly independent countries. Yes, his name was Philip, titled Prince of Greece and Denmark, and his wife was Queen Elizabeth II.
Prince Philip's royal bloodline (like the Queen's) was German — Battenberg the family last name having been changed to Mountbatten during the First World War. His sisters married Germans and remained in Germany during the Second World War. They were not invited to his wedding to a very much in love Princess Elizabeth. He had been the longest serving consort of any British monarch when he died a few days ago.
Prince Philip's travels were also notorious for gaffes and his eye for attractive females — middle class morality be damned. A definite lacuna in sensitivity was more than evident. Meeting a group of Nigerians resplendent in their long colorful national dress, he remarked, "Ready for bed, are we?" to their embarrassment.
Yet, all in all, a very full life.