Swiss artist Alberto Giacometti's Man Pointing extends his finger accusingly. But where is he pointing, where exactly, in what discernible direction and toward whom or what in particular? At one level, these are silly or unfair questions. Still, at another oft-ignored and more penetrating intellectual level, these same questions might represent fruitful queries.
Taken as metaphor, the presumed object of any such artistic "accusation" could prove well worth discovering.
But why?
A preliminary answer must be made ready and available, reliably at hand. In principle, at least, this sort of artistic indirection could begin to lead us beyond the narrowly ad hominem assessments of day-to-day Washington gossip and beyond the usual appraisals of a largely rancorous interest. Conspicuously, it could give rise to assorted creative hypothesesabout world politics and collective survival.
Without such hypotheses or tentative scientific explanations, Americans – and especially their dissembling president – will continually fail to look anywhere beyond the "tip of the iceberg;" that is, behind the narrowly episodic daily news. That would mean, among other unwelcome outcomes: (1) experiencing endlessly incremental assaults by disjointed arguments and unhelpful gossip; and (2) not experiencing any authentically meaningful analytic learning .
Several serious issues are involved in this assessment. Any such prospectively lethal failure would prevent us from creating (3) a more tolerable system of international relations and (derivatively) (4) a more sustainable US foreign policy. Ultimately, this particularly intolerable kind of failure should be prevented at all costs.
Some pertinent observations are now plain and unassailable. Ideally, all of our national leaders should begin at the beginning. World politics, inter alia, is most immutably and consequentially a system.[1]
There is more. In all geopolitical struggles for power, everything is overlapping, intersecting or interpenetrating. For the United States, the critically salient issues arising within these complex configurations are not ones of personality, party, partisanship or ideology. Rather, they are factors that reflect various broad-based aspects of a universal human behavior.
Such factors can be successfully challenged and managed, not by any usual manipulations of public sentiment (i.e., propaganda or "public relations"), but by more genuinely diligent applications of "mind."
Always, truth is commendable, and not just "in principle." Here, truth, exculpatory and self-fulfilling, can bestow multiple advantages. True, we are disturbingly far from displaying what American Transcendentalist philosopher Ralph Waldo Emerson had once called "high thinking." Nonetheless, depending upon specific assignments of meaning, or definition, we may still stand some reasonable chance of achieving a partial or residual "redemption."
There is more. Before any mind or intellect-based rescues could be taken seriously, Americans will require more than distressingly shrill screams of collective encouragement[2] What will be required is a new-found or perhaps even resurrected respect for science and reason. To be sure, as current examples, Iranian nuclearization, North Korean threats, climate change and generally imperiled human survival are calculably real problems.
They are anything but "fake news."
In essence, America's increasingly perilous place in world politics can never be secured by a willfully anti-intellectual president, one who conspicuously loathes literally any dispassionate, and systematic approach to problem solving.
Conceptually, we will need to begin our pertinent analyses at the beginning. This means, among other things, with the individual human being, with the world system's most readily recognizable and determinative microcosm. Quite plausibly, this "little world" is the authentic object of Swiss artist Giacometti's tell-tale finger pointing.
Some obligations never change.
Accordingly, the singular individual represents the core foundation of all politics, whether national or global.
Always.
From the specific standpoint of the United States, the questions that most seriously bedevil foreign policy decision-making are not fundamentally about Trump, Putin, Assad, Erdogan, Kim Jung Un, China, Russia, the Middle East, immigration, aggression,[3] nuclear arms racing, nuclear war,[4] bipolarity vs. multipolarity,[5] barrier walls, elections, identifiable crimes or misdemeanors, etc. Intractably, these personalities and issues appear "up front" in our daily news summaries or appraisals – and are obviously of very great significance – but they are still mere reflections of what is deeply underlying. While seemingly urgent in their own right, these distractions are the most visible "symptoms" of much more complex world system "pathologies."
It is these underlying "diseases," and not their multiple and tangible symptoms, that should now galvanize refined analytic attention.
As with any such carefully planned tasks, true learning must have its correct (and revered) place. In terms of classic western philosophy, we should think here of Plato's long-famous parable of the cave, an instructive tale still told routinely to first year undergraduates in order to illustrate certain still-timeless life lessons. Most valuable here would be the core Platonic distinction between "reality" and variously dissembling "shadows" of reality.
There is a more than reasonable argument for offering such distinctions in present-day American society and politics.
"Art," offered Pablo Picasso, "is a lie that can tell us the truth." In this regard, certain elements of truth may still lie latent in the finger-pointing representations of Alberto Giacometti. Most significantly, these elements could reveal that the effective shape of global politics (the relevant macrocosm) is always contingent upon the flesh and blood expectations of singular or individual human beings.
In other words, these singular individuals represent the pertinent but protean microcosm who must ultimately give both political activity and law[6] their calculable form.
In the end, all global politics – including the refractory and seat-of-the-pants foreign policies being fashioned by US President Donald Trump – must be recognized as reflective of something more expressly causal. This still-necessary recognition, in turn, must be based upon a more consciously theoretical[7] understanding of the specific wants and behaviors of human beings, either singly or as parts of some determinable "collective will."[8] Indisputably, though the individual person is always the primal "microcosm" of any particular nation's foreign policy decision-making, it is the collective expression of this microcosm that becomes sorely problematic and correspondingly subject to assorted forms of "misuse."[9]
There is no shortage of apt examples. For appropriately historic and present-day instances, we may recall together the 1934 Nuremberg gatherings of the Third Reich and Donald Trump's contemporary "rallies." In examining each worrisome case, what matters most is not the specific content of any political speech, past or future, but rather the reassuringly common warmth of some surrounding "mass." The fact that what is being rhythmically chanted at all such rancorous gatherings is plainly nonsense (Trump rallies) or overtly genocidal (Nuremberg rallies) is pretty much beside the point.
What truly matters here is that individual human thinking is no longer required (indeed, it generally becomes a despised object or an object of collective execration) and that individual responsibility can quickly be swallowed up in its entirety by a well- orchestrated "herd."
"Intellect rots the brain," said Third Reich Minister of Propaganda Joseph Goebbels in 1934.
"I love the poorly educated" said 2016 presidential candidate Donald J. Trump.
For the United States, adopting a more distinctly cosmopolitan orientation could help matters, but an antecedent question must first be posed and then correctly answered: From what available intellectual font could such an indispensable vision of human "oneness" actually be drawn? In an American nation encouraged by both its prevailing culture and its crushing politics to loath intellect (e.g., President Trump never reads a single book – any book), even the most vaunted universities are unlikely to offer some suitable platform for transformation.
It's not bewildering. In today's United States, even higher education has become commoditized. And commodities, as everyone is well aware, exist only to be bought and sold.
In these United States, it's all about commerce – not always for its own sake, but sometimes for the sake of individual self-esteem or what ordinary street hooligans would call "respect."
The Talmud reminds us all: "The earth from which the first man was made was gathered in all the four corners of the world." Yet, we are now left for policy guidance with only the skeletal structures of a desperately-needed cosmopolitanism, that is, with only the bitter residue of what is genuinely needed. This dissembling president, ignoring the vital presence of system, has a conveniently misleading name for this trickling residue of meaningful thought.
By ignoring that everything in world politics and global economics is interconnected, he disingenuously calls such posture "America First."
Although cheerful and seemingly sensible, any zero-sum mantra is the manifestly negative fulfillment of a society that had once been able to take itself seriously. At its core, this slogan stands for declension, for the grim triumph of endless belligerence,[10] balance-of-power politics,[11] expanding chaos[12] and a blindly destructive collective will.[13]
For the United States, there will likely be multiple injurious consequences. Left in place by an administration that continuously fails to acknowledge its most incorrigible failings, America First (suddenly or incrementally) will injure our interests and ideals at the same time.[14] It follows that a non-theoretic American foreign policy premised upon illogical extrapolations and a perversely proud ethos of anti-thought would produce only negative outcomes.
In more expressly technical terms, we would call such unwelcome results "force-multiplying" or "synergistic."
By definition, in these fully predictable outcomes, the "whole" of any national injury would be greater than the aggregated sum of its policy "parts."
Plausibly, in the aftermath of these unacceptable outcomes, Alberto Giacometti's accusing finger will not be retracted. Instead, it will point, convincingly, at all of us. But by then it will already be too late.
For Americans imperiled by a darkly corrosive collective will, intellect or "mind" must remain uniquely vital. Among other possible contributions, intellect could reveal certain generally hidden relationships between individual human death fears and a stubbornly antagonistic nationalism. In the nineteenth century, as part of his posthumously published lecture on Politics (1896), Heinrich von Treitschke had looked insightfully beyond the daily news. Citing to Johan Gottlieb Fichte, the German historian opined prophetically: "Individual man sees in his own country the realization of his earthly immortality."
Fichte understood something here of uncommon (and incomparable) importance. It is that there can be no greater power on earth than power over death. Never.
Still earlier, correspondingly, the German philosopher Georg F. Hegel had commented famously: "The state is the march of God through the world."[15]
These complicated insights are not at all easy to grasp (they are intended not for the many, but for the few), but they remain stunningly important nonetheless.
"Art is the lie," says Pablo Picasso, "that lets us see the truth." At its core, Alberto Giacometti's Man Pointing offers a prospectively illuminating representation of isolation and alienation, a troubling image that could help to lead us toward much deeper human understandings of war, terrorism and "collective will." Reciprocally, such understandings could produce more thoughtful and auspicious foreign policies than what is currently being fashioned both ex nihilo and ad hoc.
"Normally," as Giacometti's art hints obliquely, each individual person can feel empty and insignificant apart from membership in some sort of reassuring crowd. Sometimes, the sustaining crowd is the State. Sometimes, it is the Tribe. Sometimes, as with ISIS, Hezbollah or Hamas, it is, at least ostensibly, the Faith (always, of course, the "one true faith"). Sometimes, it is the self-proclaimed "Resistance Movement," as in certain aptly similar examples of Fatah, Islamic Jihad or certain other present-day terror groups.
Whatever the particular aggrandizing crowd of the moment, it is largely a craving to belong that threatens fatal subversions of individual human responsibility, and, correspondingly, the commission of truly monumental crimes. The cumulatively lethal consequences of such cravings is a convulsive and sometimes orgasmic triumph of "collective will." Often, the proximate cause of these unmanaged cravings is an expanding fear of "chaos"[16] in the persistently Westphalian state of nature.[17]
In each and every case, the triumph of an insidious collective will must be built upon an unhidden loathing of intellect or mind. Concretely, this is the sort of seat-of-the-pants decision-making celebrating (to use Donald Trump's own words about US foreign policy processes) "attitude, not preparation."
Art is a "lie" that may still help us to see more clearly. "Deconstructing" Giacometti's emaciated figure, the outlines of a pragmatic conclusion may appear, either suddenly, as a riveting "bolt from the blue," or gradually, in certain welcome increments. It could then prod informed analysis as follows:
Unless we humans can finally learn how to temper our overwhelming and nearly-universal desire to belong at all costs, our recurrent military and political schemes to remedy war, terrorism and genocide will fail.
Without substantial augmentation by variously basic sorts of human transformation – namely, changes that could produce more expressly individualistic human beings – alltime-dishonored schemes for national security, collective security or collective defense will continue to be ineffectual.
They will remain pretty much beside the point.
They will have no helpful impact on reducing global chaos or the most grievously omnivorous forms of collective will.
Oddly enough, all this should finally be obvious. Foreign policy making requires some serious erudition. Yet, relevant learning must embrace much more than a wholly unprepared American president's inclinations to snap back viscerally to assorted complex questions with appealingly shallow and simplistic phrases.
Before American Transcendentalist Ralph Waldo Emerson had exhorted capable national governance by "high-thinking," Thomas Jefferson, lacking both a computer and a smart-phone, still managed to read Grotius, Vattel, Pufendorf, Hobbes and Locke – together, significantly, the interwoven intellectual mainsprings of his Declaration of Independence. What does US President Donald Trump read or write?
The answer is as plain as it is incontestable. This particular answer should also be deeply humiliating; still, it is anything but that for many millions of the insistently malleable American "crowd." The fact (unassailable) that tens of millions of Americans remain content with an effectively illiterate presidency is a symptom and reminder of a much deeper civilizational "pathology." In possibly useful explanation, we may recall philosopher Friedrich Nietzsche's unvarnished aphorism in Zarathustra: "When the throne sits on mud," warned the 19th century German thinker, "mud sits on the throne."
Where, today, is there any still-discernible intellectual life among the American people?
How many Americans have even any lingering acquaintance with the founding documents of the United States?
How many of our citizens expect their president to be even remotely familiar with the Declaration of Independence or the Constitution?[18]
How many Americans have ever bothered to look at such musty old documents themselves?
This president proudly introduced Duck Dynasty as keynote "speaker" at his nominating presidential convention.
This same president was recently described by US General (ret.) Michael Hayden, a former head of CIA, as "the useful idiot of Russian President Vladimir Putin."
These are not trivial observations, nor are they being seriously disputed. Furthermore, can anyone still credibly maintain that Donald Trump has even a remote inkling of what is contained in the basic literatures of law, science or history? Do many (or any) really care that he obviously knows nothing of importance, and most conspicuously wants to know nothing? Shouldn't Americans reasonably expect, as an utterly bare minimum, a president who reads something, anything?
"In the market place," reminds Nietzsche's Zarathustra, "nobody believes in higher men."
US President Donald Trump came to the White House by way of the "market place." For him, the self-demeaning world of bargaining and bullying was not just the only world he had ever known; it also represented the only world he had ever wanted to know. For his still numerous supporters, the presumed benefits of belonging to the Trump "crowd" outweigh the harder-to-measure costs of American collective insecurity.
Observed Sigmund Freud: "Fools, visionaries, sufferers from delusions, neurotics, and lunatics have played great roles at all times in the history of mankind, and not merely when the accident of birth had bequeathed them sovereignty."
Nietzsche had longed openly for a world "beyond Good and Evil." Freud, who preferred the term "primal horde" to Nietzsche's "herd," sought steadfastly to identify a habitat in which this longed-for transcendence might have sometime been applied. His discovery turned out to be his own "lived-in" world, one where Eros was not allowed to play any unifying role, and reinforced baneful or "narcissistic" identifications with an always- terrorizing mass.[19]
"The crowd," observed the 19th century Danish philosopher, Soren Kierkegaard, "is untruth." Nowhere has this seminal observation remained more stubbornly correct than politics, both national and global. To be fair, not every human crowd or herd or mass need be insidious or destructive. Still, ominously ongoing crimes of war, crimes against peace and crimes against humanity could never take place in the absence of such primal or even primordial manifestations of collective will.
Whenever individuals join together and form a crowd or herd or mass, certain latently destructive dynamics of mob psychology become available. Among other things, this fateful combining of "membership" with destructiveness lowers each affected person's ethical and intellectual level to a point where even the most monstrous crimes can quickly become acceptable. In the case of insistently barbarous groups, rabidly murderous behavior is not merely agreeable to the membership. It is also deeply welcome, satisfying and sometimes even palpably lascivious.
However unseemly, this behavior offers a continuous source of ghastly collective celebrations and excruciatingly private ecstasies.
On the surface, ongoing brutalities in our dissembling world order represent fragmenting struggles between warring herds. These herds, in turn, are the "natural" product of various underlying individual human needs to belong. Such critical needs are themselves derived from the most primary human want of all. This, our national leaders must finally learn to understand, is the generally unquenchable human yearning for immortality.[20]
It goes without saying that any such difficult understanding still lies far beyond the ken of our current national leaders.
What else ought we to expect from an American president who celebrates "attitude, not preparation?"
Understood as "pathology," our steadily growing global chaos remains only a symptom. But, as an aesthetic start to more promising and enduring national policy solutions, Giacometti's Man Pointing may be taken as an imaginative signpost of what is most determinative in spawning war, terrorism and genocide. Sooner or later, what is deteriorating on this fragile planet will need to be "fixed" at the most "molecular" level of conflict; that is, at the ever-needful level of each individual human being.
In the end, there can be no guarantees that even more deeply thoughtful analyses of global politics could be made "operational." Still, unless we begin to acknowledge the ubiquity and core importance of individual human longings for membership (belonging) and immortality (power over death), America's most critical foreign policies will inevitably fail.
If, however, this crowd-oriented country could begin to place greater emphases on intellect and learning, our collective survival odds would improve correspondingly.
To make any country "great again" in isolation represents a shamelessly misconceived objective, if only because virtually all countries – including the United States – have just a partial or dubious "greatness" to revive. The only legitimate US goal, therefore, must be to make the entire world system more tolerable for all of its interdependent inhabitants. The pertinent Talmudic message here is not new. But as a conspicuous reminder: "The earth from which the first man was made was gathered in all the four corners of the world."
America's unavoidable task can be accomplished only after we begin to search for useable meaning and truth well beyond the daily news. Giacometti's emaciated figure points not only at world leaders of one generation or another, but more widely at millennia of individual and collective human error. Without a willingness to finally understand the rudimentary human bases of America's "collective will," such evident disregard for intellect or "mind" could produce once-unimaginable levels of chaos.
By definition, therefore, such a primary willingness is now indispensable.

---
[1] In this connection, recall the unchallengeable observation of Jesuit philosopher Pierre Teilhard de Chardin in The Phenomenon of Man: "The existence of `system' in the world is at once obvious to every observer of nature, no matter whom…."
[2] Such "democratic" screams would no doubt have horrified the Founding Fathers of the United States. Nurtured by the philosophy of Thomas Hobbes and the religion of John Calvin, the Fathers began their Constitutional deliberations with the core notion that an American citizen must inevitably be an unregenerate being who has to be continually and strictly controlled. Fearing democracy as much as any form of leadership tyranny, Elbridge Gerry spoke openly of democracy as "the worst of all political evils," while William Livingston opined: "The people have been and ever will be unfit to retain the exercise of power in their own hands." George Washington, as presiding officer at the Constitutional Convention, sternly urged delegates not to produce a document to "please the people," while Alexander Hamilton – made newly famous by the currently popular Broadway musical – expressly charged America's government "to check the imprudence of any democracy."
[3] For the crime of aggression under international law, see: Resolution on the Definition of Aggression, adopted by the UN General Assembly, Dec. 14, 1974. U.N.G.A. Res. 3314 (XXIX), 29 UN GAOR, Supp (No. 31), 142, UN Doc A/9631 (1975) reprinted in 13 I.L.M., 710 (1974).
[4] For authoritative early accounts by this author of nuclear war effects, see: Louis René Beres, Apocalypse: Nuclear Catastrophe in World Politics (Chicago: University of Chicago Press, 1980); Louis René Beres, Mimicking Sisyphus: America's Countervailing Nuclear Strategy (Lexington, Mass., Lexington Books, 1983); Louis René Beres, Reason and Realpolitik: U.S. Foreign Policy and World Order (Lexington, Mass., Lexington Books, 1984); and Louis René Beres, Security or Armageddon: Israel's Nuclear Strategy (Lexington, Mass., Lexington Books, 1986). Most recently, by Professor Beres, see: Surviving Amid Chaos: Israel's Nuclear Strategy (New York, Rowman & Littlefield, 2016; 2nd ed. 2018).
[5] For earlier but still useful comparisons of polarity in world politics, by this author, See: Louis René Beres, "Bipolarity, Multipolarity, and the Reliability of Alliance Commitments," Western Political Quarterly, Vol. 25, No. 4, December 1972, pp. 702-710; Louis René Beres, "Bipolarity, Multipolarity, and the Tragedy of the Commons," Western Political Quarterly, Vol. 26, No. 4, December 1973, pp. 649-658; and Louis René Beres, "Guerillas, Terrorists, and Polarity: New Structural Models of World Politics," Western Political Quarterly, Vol. 27, No.4., December 1974, pp. 624-636.
[6] This includes international law or the law of nations. such law remains a "vigilante" system, or "Westphalian" law. The historic reference here is to the Peace Of Westphalia (1648), which concluded the Thirty Years War, and created the now still-existing decentralized, or self-help, state system. See: Treaty of Peace of Munster, Oct. 1648, 1 Consol. T.S. 271; and Treaty of Peace of Osnabruck, Oct. 1648, 1., Consol. T.S. 119, Together, these two treaties comprise the Peace of Westphalia.
[7] "Theory is a net," observes the German poet Novalis, "and only those who cast, can catch." This apt metaphor was embraced by philosopher of science Karl Popper as the epigraph to his classic Logic of Scientific Discovery (1934).
[8] In modern philosophy, the evident origin of this useful term lies in Arthur Schopenhauer's writings, especially The World as Will and Idea (1818). For his own inspiration (and by his own expressed acknowledgment), Schopenhauer drew freely upon Goethe. Later, Nietzsche drew just as freely (and perhaps still more importantly) upon Schopenhauer. Significantly, Goethe also served as a core intellectual source for Spanish existentialist Jose Ortega y' Gasset, author of the prophetic work, The Revolt of the Masses (Le Rebelion de las Masas (1930). See, accordingly, Ortega's very grand essay, "In Search of Goethe from Within" (1932), written for Die Neue Rundschau of Berlin on the occasion of the centenerary of Goethe's death. It is reprinted in Ortega's anthology, The Dehumanization of Art (1948), and is available from Princeton University Press (1968).
[9]https://digitalcommons.lmu.edu/cgi/viewcontent.cgi?referer=https://search.yahoo.com/&httpsredir=1&article=1151&context=ilr
[10] This brings to mind the closing query of Agamemnon in The Oresteia by Aeschylus: "Where will it end? When will it all be lulled back into sleep, and cease, the bloody hatreds, the destruction"?
[11] The concept of a balance of power – an idea of which the nuclear-age balance of terror is a more recent variant – has never been more than a facile metaphor. Further, it has never had anything to do with any calculable equilibrium. As such a balance is always a matter of individual and more-or-less subjective perceptions, adversary states may never be sufficiently confident that strategic circumstances are "balanced" in their favor. In consequence, as each side must perpetually fear that it will be "left behind," the search for balance continually produces wider insecurity and disequilibrium.
[12] Although composed in the seventeenth century, Thomas Hobbes' Leviathan still offers an illuminating vision of chaos in world politics. Says the English philosopher in Chapter XIII, "Of the Natural Condition of Mankind, as concerning their Felicity, and Misery:" During chaos, a condition which Hobbes identifies as a "time of War," it is a time "…where every man is Enemy to every man… and where the life of man is solitary, poor, nasty, brutish, and short." At the time of writing, Hobbes believed that the condition of "nature" in world politics was less chaotic than that same condition existing among individual human beings -because of what he called the "dreadful equality" of individual men in nature being able to kill others – but this once-relevant differentiation has effectively disappeared with the global spread of nuclear weapons.
[13] Consider, in this regard, the relevant observation of Jesuit philosopher Pierre Teilhard de Chardin in The Phenomenon of Man: The egocentric ideal of a future reserved for those who have managed to attain egoistically the extremity of `everyone for himself' is false and against nature."
[14] Says Emmerich de Vattel, in his The Law of Nations (1758), "The first general law, which is to be found in the very end of the society of Nations, is that each Nation should contribute as far as it can to the happiness and advancement of other Nations."
[15] In more complete citation: "The State is the Divine Idea as it exists on earth….We must therefore worship the State as the manifestation of the Divine on earth, and consider that, if it is a difficult to comprehend Nature, it is harder to grasp the Essence of the State….The State is the march of God through the world…." See: See: Wilhelm Friedrich Hegel, as quoted by Karl R Popper, The Open Society and its Enemies, 4th ed., 2 vols. (Princeton NJ: Princeton University Press, 1963), vol. 2, p. 31.
[16] Ironically, whether described in the Old Testament or in other sources of ancient Western thought, chaos is as much a source of human betterment as of declension. In essence, it is that which prepares the world for all things, both sacred and profane. Further, as its conspicuous etymology reveals, chaos represents the yawning gulf or gap wherein nothing is as yet, but also where all civilizational opportunity must inevitably originate. Appropriately, the great German poet Hölderlin observed: "There is a desert sacred and chaotic which stands at the roots of the things and which prepares all things." Even in the pagan ancient world, the Greeks thought of such a desert as logos, which indicates to us that it was presumed to be anything but starkly random or without conceivable merit.
[17] Apropos of Thomas Hobbes' argument that the state of nature is worse among individuals than among states, the philosopher Spinoza suggested that "…a commonwealth can guard itself against being subjugated by another, as a man in the state of nature cannot do." See: A.G. Wernham, ed., The Political Works, Tractatus Politicus, iii, II; Clarendon Press, 1958, p. 295.
[18] We may usefully recall here Jean Jacques Rousseau's timeless warning about intellectual responsibility in his The Social Contract: "I warn the reader that this essay requires to be read very seriously, and that I am unacquainted with any art which can make the subject clear to those who will not bestow on it their serious attention."
[19] Freud was always darkly pessimistic about the United States, which he felt was "lacking in soul" and was a place of great psychological misery or "wretchedness." In a letter to Ernest Jones, Freud declared unambiguously: "America is gigantic, but it is a gigantic mistake." (See: Bruno Bettelheim, Freud and Man's Soul (1983), p. 79.
[20] The Spanish existentialist philosopher, Miguel de Unamuno (Tragic Sense of Life, 1921) has called it "the hunger for immortality."
How Trump can beat Kamala Harris in 2024
The hopes for Vice President Kamala Harris were big, but as the months of her first year in office progressed, they evaporated quickly.
As Vice President, Mike Pence negotiated ceasefire agreements with Turkey in Syria and did a lot of diplomatic work. So the VP's role is not exactly about sitting on the sidelines, waiting to be President. But this seems to be Kamala's game at the moment. She does videos with girls who should dream big but when it comes to her actual responsibilities she is nowhere to be seen. It's not enough to be the first black woman VP. That doesn't guarantee your "historic legacy". It's what you do that counts.
Biden tasked Kamala with the southern border, that horny issue that Trump wanted to take up and which Democrats are not interested in.
The truth here is a geographical one: simply in geographic terms, the US southern border is so vast that it can't be secured unless something changes in US policy. Not everyone that wants to enter a country should be able to do that. The same goes for Americans who would be stopped at the border if they tried to enter illegally Bulgaria, just to name an example. The rules of legal entry still apply across the world, and for people escaping dire circumstances such as refugees we have a separate set of rules where they can apply for asylum. That doesn't include anyone from any country that wants to enter any country, but surely a guiding principle should be humane treatment even for those that are not allowed to enter or that have to leave. The situation on the southern border were children were separated from their parents and were kept in cages was absolutely horrific, so one hoped that with her legal experience, child of immigrants-origin, and black, Indian, female leadership, Kamala would be better suited at finding humane solutions than Trump.
But Kamala did not even wish to visit the border, and nothing changed when the Haitian immigrants' crisis hit either. She is just not interested; she just wants to be President. Kamala was expected to deliver a more sensitive approach because this is why she was elected – for issues such as these. Leaders of diversity are not elected just to be there, because it's great to look at all kinds of people, but because the political system and decision-making supposedly becomes more representative and better.
People elect leaders on platforms to help workers, such as veteran Senator Sherrod Brown, exactly for that – to help workers. That's why he is on the right committees such as agriculture, forestry, nutrition. You won't see him all of a sudden interested in big tech and the finance industry, not willing to touch his original issues. That would be strange, right?
Women leaders whose platform is being a woman and breaking glass ceilings to lead the way, are expected to deliver on that. Not all women leaders have that line and this line should not be expected from all women, but the ones that do run on being black women leaders for the community should deliver on that. That's their thing, that's what they ran on.
Black Lives Matter congressmen who run on that platform are expected to be like that once they get elected, too. Similarly, if a politician runs on being rich, successful and someone who understand big corporate America and will drive big business forward, you expect them to be exactly that way.
If you run for office as the migrants' Congresswoman you better be doing that. I remember Congressman Grijalva of Arizona whom I met previously. His had was a Mexican immigrant and the Congressman was someone feeling and supporting Mexican immigrants; that was his thing, his selling point and his driving issue. You wouldn't see him go: "Oh yeah, the migrants. No thanks!" The Congressman was well-aware that he was elected in that identity out of all the identities he could have decided to bring to the fore.
My point is that if you're selected for specific views and characteristic and you are putting that as your headline motto which defines you, that means that people will be expecting that from you because that's why you got elected to begin with. So there are very clear and reasonable expectations that Kamala has to be better towards refugees if she ran on being a child of immigrants. She has to be more sensitive towards the pains of what she was elected to represent. If you are running for office as a mother, wife and a child of immigrants, then family issues and gentle, humane treatment towards immigrant children should be a priority. It's only fair in the political contract of being an elected official.
Politicians choose very carefully what identities they flash and show to the whole world to see. That's a very conscious choice. The story would be different if Kamala ran on being a top legal mind that will fix many issues in the justice system, while not wanting to bring her origin, female-ness and race as selling points. That would have been an equally valid political approach. Then people would have expected that identity to come to the fore, once she stepped in office. My hopes and prescriptions for Kamala, for example, was that she could reform the FBI and the way the FBI treats progressive protests. I wrote about it right at the start of the Biden-Harris administration all over the left media in Salon, Raw Story and AlterNet, urging VP Harris to take a look at the FBI. This would have included indiscriminate surveillance, for example, and the legal standards and thresholds to open investigations for serious crimes like terrorism. What we are witnessing now is that the same way the FBI and the repressive apparatus treated reasonable voices on the left clumping them together with violent groups on the far left, is happening to the right, where Trump supporters and regular people on the right are spied on and put in the same group as armed, violent men. This is what the FBI generally does to the new big enemy. Who that is changes with the fashion trends. My hope was that Kamala could stop the FBI from running wild, using her extensive legal experience. That was a long shot. She is not interested even in top-of-the-line emergency issues such as the border that Biden assigned to her.
This is why I think that Trump can beat Kamala in 2024, if she becomes the Democratic nominee. I won't be surprised if she runs on a platform of becoming the first woman president and first woman black president. But for that you need to have demonstrated that you are for women and have supported women, and you are for black people and have supported the black issues.
I think it's only fair. I am asking people to actually start holding politicians accountable to the identities that politicians themselves have chosen to flash out. If you're neither for women, nor for people of color's problems, then the identity presented is fake and we are better off with someone whose identity matches their actions.
It's not enough to stage videos with little girls who should "dream big" because "everything is possible" in a world where "women can be anything they want to be". The role of the chief political executive is not to be an "inspirational" celebrity, someone that people look up to for philosophical and motivational inspiration like the Dalai Lama. The role of a President or VP is to solve problems. I know it doesn't sound very glamorous because it's not.
I think Trump can win 2024 if he drops the far-right movements. The rights to protest and free speech are no longer protected, as soon as there is violence involved. Trump can also drop some of the offensive language and still be Trump. If he keeps what was good from his policies, such as the economy pre-Covid, he can convince a lot of Americans who are already chanting against Joe Biden. America already hates Biden and Kamala – if I can hear it all the way here in Bulgaria.
The international disorder after the US withdrawal from Afghanistan and the causes of the Taliban victory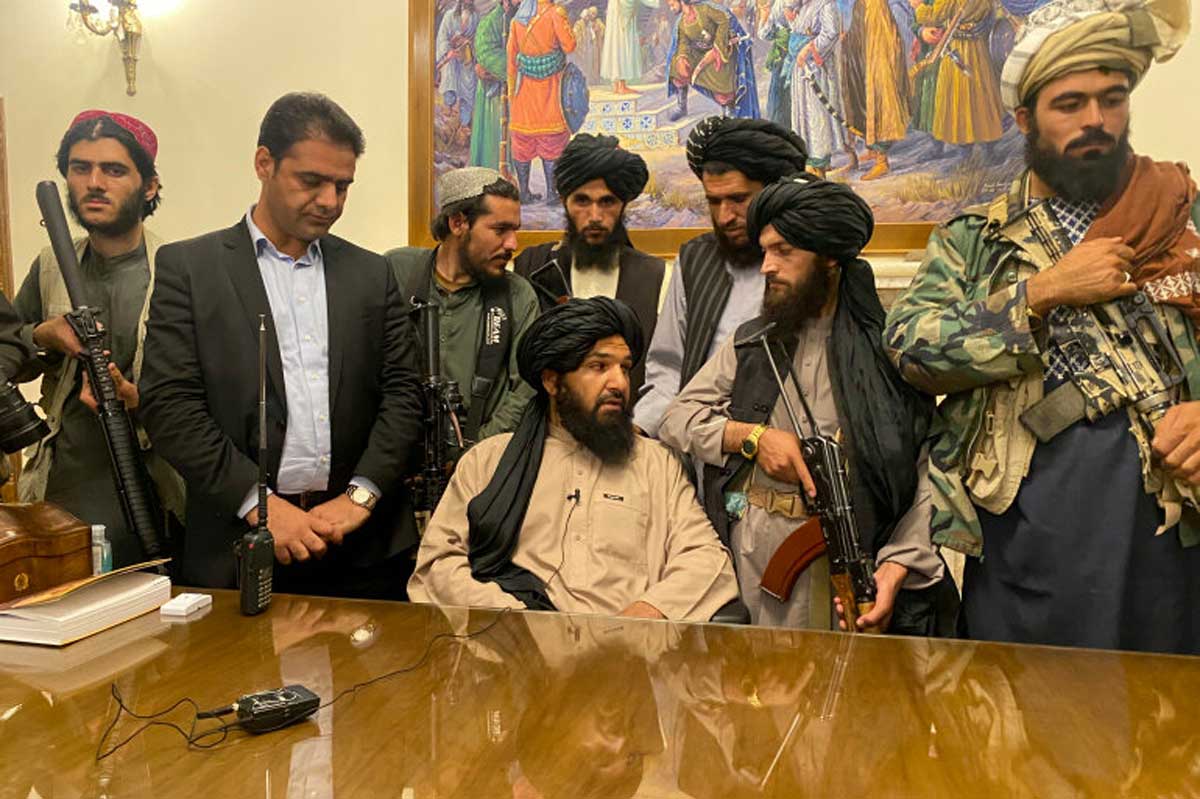 What does the defeat of the US system in Afghanistan show? Can war-torn Afghanistan achieve peace and independence? Where is the way out for Afghanistan?
This unfortunate country has become a battleground for the great powers and the hegemonic policy has led to unrest, war and devastation in Afghanistan for 42 years.
Let us look at the world map. Afghanistan is located in the hinterland of the Eurasian continent. It is the point of convergence of West Asia, Central Asia, South Asia and East Asia. It also borders on China through a long, narrow piece of land. From the viewpoint of geopolitical theory, Afghanistan is known as the "crossroads of the Asian continent" because it holds the key points between the hinterland of Asia and the Middle East, besides being the plateau overlooking the Middle East and looking towards East Asia, and has always been at the centre of the great powers' appetites.
All powers are convinced of the validity of the geocentric theory of British geopolitician Halford Mackinder (1861-1947), who believed that whoever controlled those areas would be able to dominate Asia and the Eurasian continent: indeed, Afghanistan is precisely there.
Historically, from the United Kingdom to the Soviet Union and the United States of America, the countries with hegemonic ambitions came to that land and brought endless wars.
Since the late 1970s, the game of great powers and internal State conflicts have caused forty years of bloodshed.
In October 2001, the United States launched a war in Afghanistan, overthrowing the Taliban regime in the name of fighting al-Qaeda. In the last twenty years, the United States has invested a lot of resources in Afghanistan. It has supported the Afghan government established by the White House and has trained a local army in the country. It has also tried to make Afghanistan – outside of any historical, social and religious logic – a "model democratic country" according to their wasp style: in short, it has tried to impose a Lutheran model on an Islamic country.
Over the past two decades, nearly 2,500 US soldiers have been killed on the battlefield in Afghanistan and tens of thousands of people, including military service providers, have been wounded. The total cost of the war has exceeded two trillion US dollars. Under the banner of "counter-terrorism", the long war has not only plunged the United States into a quagmire of lack of international credibility and doubts about its methods of conducting war, civilisation and democracy, but – even more severely – it has caused great disasters to a people far removed from it in every sense.
According to the 'War Cost Accounting' project at Brown University in the USA, at least 47,245 Afghan civilians were killed in that war from 2001 to mid-April 2020. According to the figures released by the United Nations, the war in Afghanistan has forced 2.7 million Afghans to flee abroad and has resulted in the internal displacement of four million Afghans, with a total population of 39 million.
Besides leading to humanitarian disasters, increased poverty caused by the war afflicts the population. Figures show that since the fiscal year 2019-2020, Afghanistan's gross domestic product has been about 18.89 billion US dollars and GDP per capita only 586.6 US dollars. The finances of the former Afghan government had not managed to balance the books for many years and 60% of the fiscal budget came from international aid.
In the continuing war bloodshed, the United States of America tried in vain to remedy the situation and lost its white man's burden to stop the bleeding.
On the day the Taliban entered Kabul, a number of US politicians spoke out and publicly criticised the government's decision to hastily withdraw troops from Afghanistan and said that the United States should be held responsible for the current situation in Afghanistan. The former mayor of New York, Rudolph Giuliani, stated in an interview with RAI on September 10, 2001 that the United States of America should stay and rule the country directly. We can also add: just like a colony.
On August 15, Republican Congresswoman Liz Cheney said in an interview with ABC that the White House bore an inescapable responsibility for the Taliban's fast conquest of Afghanistan. She said that the impact of the current situation was not limited to Afghanistan and her country, but would also affect international relations. Liz Cheney also stated that the US withdrawal did not actually end the war in Afghanistan, but would make it continue in other ways.
Indeed, the current turbulent situation in Afghanistan is closely related to the US hasty withdrawal from the country.
On April 14, 2021, President Biden announced that he would withdraw 2,500 US troops from Afghanistan before September 11, 2021, marking the 20th anniversary of the terrorist attack on the Twin Towers. On the evening of the same day, NATO Secretary General Stoltenberg also announced that some seven thousand NATO coalition troops would be withdrawn at the same time.
When US and NATO troops officially started their withdrawal on May 1, the security situation in Afghanistan worsened by the day. According to The New York Times, from April 30 to May 6, forty-four civilians had been killed in the attack in Afghanistan in a single week, the highest number of people in a week since October 2020.
This proves once again that the US practice of bringing "democracy" to other countries with the use of weapons, harms the others and the USA itself and can only bring disorder and unrest.
The United States of America has continuously created chaos and with "friendly fire" and "by mistake" has killed civilians in Afghanistan for 25 years. The minimum positive impression the Afghan people had has been completely wiped out. It existed only in a few Hollywood movies at the beginning of the 2000s, with the classic child and wise old man saved by the US good soldier.
For any sovereign country, such behaviour can only be hegemonic and ruthless.
The twenty-year US war in Afghanistan has not achieved its goals: the United States has only tried to save face through an irresponsible withdrawal. This is tantamount to saying: "I would prefer a 3-0 defeat by default than a 7-0 defeat on the pitch".
The war was costly, in view of vainly conquering the strategic position towards Mackinder's heartland that holds the last raw materials on the planet.
The tragedy in Afghanistan is just another great failure of the Western attempt of imposing democracy through violence.
It is difficult for a country with great historical traditions to be transformed and assimilated by the West; it develops antibodies of resistance and rejection. The efforts to "democratize" Afghanistan, Iraq, Libya, Syria, etc. have turned these countries into guinea pigs of the US liberal utopia. These guinea pigs, however, have not died, but have somehow managed to escape vivisection and laboratory tests.
The Taliban won in Kabul with a ten-day blitz: the "US democracy" was the Maoist "paper tiger", which had already been driven out by China, the Democratic People's Republic of Korea, Vietnam etc.
After the Taliban entered the capital Kabul and controlled almost the entire territory of Afghanistan, many media expressed their surprise at the speed of the Afghan fighters. On August 6, the Taliban occupied Zaranj, the capital of Nimroz Province in south-western Afghanistan, the first major city conquered by the Taliban since US and allied troops had begun withdrawing. On August 7, the Taliban conquered Sheberghān, the capital of Jowzjan Province. In the following days, they seized over twenty provincial capitals, including Konduz, a strategic city in northern Afghanistan; Herat, the third largest city; Kandahar, the second largest city, and Mazar-i-Sharif, the fourth largest city; and finally occupied the capital city.
Such a speed of advance makes the previous military organisation and US bases seem completely useless and disastrous. According to reports, on August 15 President Biden and senior US officials were shocked.
Not long before, President Biden had claimed that the Afghan government had 300,000 well-equipped soldiers, while the Taliban had only 75,000. While recalling Vietnam, President Biden said: "Under no circumstances will we see people evacuated from the roof of the US embassy in Afghanistan".
President Biden's declarations, however, were the "famous last words". When the US military helicopter landed on the roof of the US embassy in Afghanistan to pick up besieged fellow citizens, people thought of the Saigon tragedy. Indeed, Afghanistan is only the most recent Saigon-style tragedy, but it will certainly not be the last.
The Taliban's quick offensive regards their strategy. It is very appropriate and they know how to use negotiation skills in battle simultaneously to struggle with the opponents while fighting them. A very strong traditional strategy inherited from the legacies of the wars of liberation against the Brits in the 19th and 20th centuries, which saved them from ending up like India, or at least the western Muslim part later called Pakistan. As you can see, it all adds up.
The US-backed Afghan government and army were made up of generally corrupt, incompetent and opportunistic personnel. They gradually surrendered to their compatriots, preferring past enemies to the US promises to escape to the paradise on earth of democracy.
High officials and star-spangled Afghan military officers left their posts without authorisation and had no thought at all of maintaining a regime which, on its cessation, would be saved only at the highest ranks, so as not to be treated like Mohammad Najibullah, captured by the Taliban in the UN headquarters in Kabul and shot on September 27, 1996.
Corruption is one of the causes of the US defeat. Brainiacs, eggheads and the US think tanks at Harvard, Columbia, Stanford, Yale, or in other places, have not yet understood that when you go to a country that is distant in every sense from your own – a country and a people that you despise so much that you want to change them "for their own good" – only corrupt, delinquent, ignorant and opportunistic people will come with you as occupier. The same people who were already largely despised by the local people. The Taliban speed of advancement has demonstrated to what extent the above is true.
The political-administrative concept – with which a military umbrella Afghanistan-Eden was designed – was based on liberal and "democratic" assumptions that were incompatible with the Afghan society.
Not only could that government not represent the Afghan people, but it further fuelled corruption and inefficiency because it relied on a large amount of international aid.
The "design" of the former Afghan government system could neither draw sufficient human resources (i.e. credibility from its people), nor gain effective control of the country (people enlisting only for a clean uniform and a few dollars to support their poor families).
On the contrary, after twenty years of armed struggle, the Taliban have made many reshuffles at the top leadership, as well as reorganisations. They have limited their radicalism and learned some lessons and positive practices during the war.
Today, an Afghanistan that stops wars and achieves peace is the common expectation of the international community and the countries of the region and the planet.
Respecting Afghanistan's independence means not interfering in its internal affairs and not exporting the so-called democracy. Only in this way can peace and development be achieved in this war-torn country.
Afghanistan belongs to the Afghan people alone. Imposed "democracy" is always overthrown because it does not suit the wishes of the people it seeks to subjugate.
A peaceful and stable Afghanistan will remove the obstacles to regional security, stability and development cooperation and create favourable conditions for seeking cooperation with other countries and achieving a win-win situation.
Hunter Biden Shows How to Become a Leading Artist in America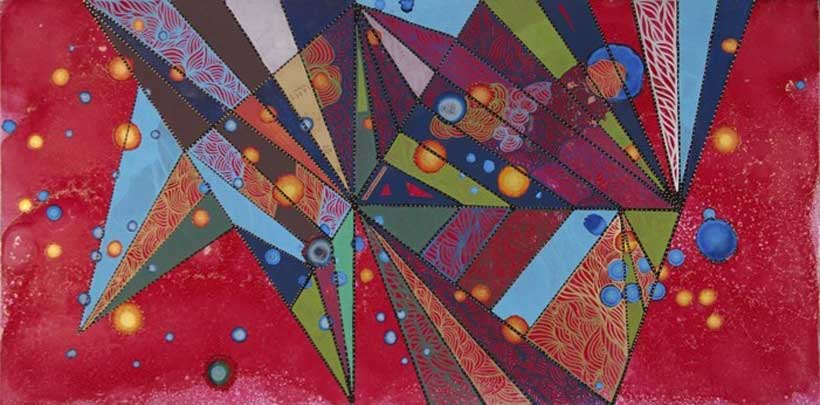 U.S. President Biden's son, Hunter Biden, is one of America's top artists. That means he has become able to sell his paintings to the largest number of America's richest people at the highest prices: his artistic patrons are millionaires, centi-millionaires, and billionaires, who know that the Biden Family operation splits its money among all of its members, including the "Big Guy", U.S. President Joe Biden, who could benefit when such a buyer pays money to Hunter for a painting. They operate as a family business (or, actually, businesses), and everybody (including "the 'Big Guy'," and including "H" or Hunter, and also James Biden, Joe's brother) gets a cut in it. This fact was reported by the Wall Street Journal, on 23 October 2020, whose sources were the corporation's CEO (Bobulinski), who owned half, and "corporate documents reviewed by the Journal." However, the American "true"/"false" news-rating firm PolitiFact dismissed that report, by alleging "there is no smoking gun" because "Credible news organizations have found no evidence to corroborate Bobulinski's claims about a role in the proposed venture for Joe Biden. Joe Biden's financial documents show no indication of any income related to the venture." PolitiFact implicitly didn't consider the WSJ a "credible news organization." (They didn't explain why.) However, the WSJ had not made any claim that Joe Biden — or anyone else — had profited, at all, from this particular corporation, SinoHawk Holdings, which was only one of a number of such ventures (such as Rosemont Seneca, which was involved with Ukraine's Burisma Holdings) in which enterprise Hunter Biden partnered with his father, and father's brother Jim, as well as with Biden friends. There was no follow-up by the press on the matter of Hunter Biden's apparent influence-peddling (such as about Britain's Daily Mail having reported, on 17 December 2020, that "Bobulinski revealed an email sent from Hunter Biden to Ye in June of 2017 in which he sends Ye his 'best wishes from the entire Biden family'" — including, of course, the U.S. President). But federal authorities have copied the contents of at least one of Hunter Biden's laptops, and know all the email and documents that were on it, and yet the press (other than Britain's Daily Mail) shunned any evidence, anywhere, that might go beyond what Bobulinski and "corporate documents" had disclosed to the WSJ. All liberal 'news'-media (and most conservative ones) shunned any such investigations. (There are no mainstream progressive U.S. news-media; and, therefore, liberal and conservative ones are pretty much the entire media-spectrum in the U.S./UK empire.)
Other such similar matters have likewise been ignored by most of the billionaires-controlled U.S. and UK press; but a few conservative, pro-Republican-Party, billionaires have had their media look further into Hunter Biden's influence-peddling. And, now, influence-peddling is being carried out in — and corrupting — the high-end contemporary art market, as will soon be described here.
Influence-peddling has been prominent among aristocracies for thousands of years. There's nothing unusual about the Bidens regarding this. But, before describing the way it's being carried out now in the high-end art market, a few more examples about the Bidens' doing it in the fields of finance will show more of the basic pattern that's now being applied in art-sales:
To start with, as published by the Republican billionaire Rupert Murdoch's newspaper N.Y. Post on 15 October 2020 under the headline "Emails reveal how Hunter Biden tried to cash in big on behalf of family with Chinese firm", a 2 August 2017 email on Hunter Biden's computer, emailed from him to Gongwen Dong and copied to Mervyn Yan Yan stated:
My Understanding is that the original agreement with the Director was for consulting fees based on introductions alone a rate of $10M per year for a three year guarantee total of $30M. The chairman changed that deal after we me[t] in MIAMI TO A MUCH MORE LASTING AND LUCRATIVE ARRANGEMENT to create a holding company 50% owned by ME and 50% by him. Consulting fees is one piece of our income stream but the reason this proposal by the chairman was so much more interesting to me and my family is that we would also be partners in the equity and profits of the JV [Joint Venture]'s investments. Hence I assumed the reason for our discussion today in which you made clear that the Chairman would first get his investment capital returned in the profits would be split 50/50. If you [are] saying this is not the case then please return us to the original deal $10M per year a guaranteed 3 years plus bonus payments for any successful deal we introduce. let's discuss thank you
That is clearly influence-peddling.
Then, as published in the UK Conservative Party's billionaire Jonathan Harmsworth, 4th Viscount Rothermere's newspaper Daily Mail, on 10 December 2020, under the headline "Revealed: Hunter Biden raked in $6M in just nine months from Chinese business dealings – and that doesn't include the 2.8 carat-diamond he got as a gift", it opened with a summary:
• Hunter Biden raked in $6m over nine months from his Chinese business dealings according to a timeline of his affairs which goes into unprecedented detail
• Joe Biden's son was involved with a series of transactions which were flagged for 'potential financial criminal activity', a Senate report has revealed
• The payments began days after Hunter sent his infamous email to one associate in 2017 talking about money for 'the big guy' and deals for 'me and my family'
• The money included a $5m payment from a Chinese energy company with ties to the Communist party
• He also made $1m for work with an associate who was later jailed for bribery
• The report concludes that Hunter's business associates were 'linked to the Communist government and the People's Liberation Army'
• The Senate report focuses on Hunter's work for Chinese company CEFC China Energy to invest in US energy projects
• CEFC's founder and former chairman Ye Jianming gave Hunter a 2.8-carat diamond after a business meeting in Miami, CNN has reported
Their article continued:
The payments began days after Hunter sent his infamous email to one associate in 2017 talking about money for 'the big guy' and deals for 'me and my family'.
The report concludes that Hunter's business associates were 'linked to the Communist government and the People's Liberation Army'.
It states: 'Those associations resulted in millions of dollars in cash flow'.
The report prepared by the Senate Homeland Security and Governmental Affairs committee, which was first reported by Fox News, comes as Hunter revealed that authorities in Delaware are investigating his tax affairs. …
According to Politico, [in an excellent article covering many different apparently corrupt business deals that Hunter and his family have participated in and that the U.S. Attorney General Merrick Garland ought to have launched investigations into] federal prosecutors in Washington and New York are also looking into possible securities fraud and money laundering by the troubled 50-year-old, who has battled drug and alcohol addiction.
The Senate report focuses on Hunter's work for Chinese company CEFC China Energy to invest in US energy projects.
These matters are highly relevant to Hunter's high art prices, because buying a painting from an influence-peddler is one possible way to buy influence.
For example: let's say that a particular painting by Hunter Biden is worth, to be generous about it, $5,000, but that a billionaire who wants some decision from the White House to go in a certain way is paying $500,000 for it. This would be a $495,000 advance-payment for the decision to go that way; and, if the President then decides to go a different way on that decision, then the President might lose $5,000,000 in campaign-donations from that buyer during the next campaign-cycle. And, maybe, on the opposite side of the gamble, if the President's decision instead goes the way that the purchaser has been wanting, that buyer will end up tens-of-millions dollars richer as a result of this $495,000 advance-payment to the President's son. So: a President, in retirement, can become a very wealthy person, by having sold-out the American public, to the highest bidders. This has become 'democracy', in today's America. It's aristocracy instead.
On 8 July 2021, Britain's Telegraph, which is owned by the Conservative twin aristocratic brothers, the Barclays, bannered "The Art of the Deal: Is a painting by Hunter Biden really worth $500,000?" and opened "White House ethics experts have expressed alarm at plans to sell paintings by Hunter Biden for up to half a million dollars each. The US president's son has reinvented himself as an artist after a turbulent struggle with addiction."
Then, on 22 September 2021, The Atlantic, which the neoliberal (libertarian) neoconservative (imperialist) (or now otherwise called simply "liberal") Democratic Party billionheiress, Laurene Powell Jobs, owns, bannered "The Emerging Artistry of Hunter Biden: His upcoming solo show is a headache for the White House — and a window into the murky finances of the international art market", and described the seedy arrangements that Hunter and the White House have made with the New York City art gallery that will be opening Hunter's exhibition this month. Ms. Jobs takes advice from and highly respects David G. Bradley, the prior neoconservative owner of that and several other prominent American magazines.
Then, on October 5th, another Laureen-Powell-Jobs-backed magazine, Mother Jones headlined "Check Out These Exclusive Pics From Hunter Biden's Big LA Art Opening", and reported:
On Friday night, at a pop-up event in Hollywood, Hunter Biden shared his artwork with the LA glitterati. In a big white room at Milk Studios, usually the site of photo or video shoots, 200 or so people gathered to experience the art of President Joe Biden's son.
As has been previously reported, his gallerist, George Bergès, is looking to fetch between $75,000 and $500,000 a piece for Biden's paintings.
Ms. Jobs is also a strong backer of current V.P. Kamala Harris, who is even more intensely neoconservative (pro-imperialist, pro-military-industrial complex) than is Joe Biden, and therefore Harris received backing from even more billionaires during the 2020 Democratic Party Presidential primaries than Joe Biden did. Neoconservative Democratic-Party billionaires generally want Harris to be the Democratic Party's Presidential candidate in 2024. They therefore want Biden not to run again. Ms. Jobs is now perhaps the top kingmaker in the Democratic Party, and maybe she wants Kamala Harris to be the Party's nominee in 2024.
Then, On October 6th, Britain's Daily Mail (which had been the only mainstream news-medium to have published, on 11 August 2021, lots of photos and other information from Hunter's own computers, showing him naked with prostitutes and using cusswords while conversing with them) headlined "EXCLUSIVE: Hunter Biden is seen hanging out with star-studded potential buyers of his half-million-dollar art at LA's Milk Studios debut show, despite White House claims he will have no idea who is buying his pieces". It opened by reporting:
Hunter Biden made his professional debut on Friday at his first art exhibition in Hollywood, California, DailyMail.com can reveal
His paintings were showcased at Milk Studios to 200 guests including Sugar Ray Leonard, Moby, Mayor Eric Garcetti, and the artist behind the Obama 'hope' poster
Other notable artist guests were British performer Millie Brown and LA-born Gary Baseman – famed for his ABC/Disney animated series Teachers Pet
A writer who attended the exhibition told DailyMail.com the crowd appeared 'conservatively wealthy and would look to be buying the work'
The event had raised ethics concerns after the president's son's paintings were priced at $75,000 to half a million dollars
The White House claims they are avoiding any ethical conflict by ensuring neither the president nor Hunter will know the identity of the buyers
The LA exhibition – hosted by gallerist Georges Bergès – was one of two art shows Hunter's work will be featured in this fall
Rupert Murdoch's N.Y. Post bannered, on October 9th, "Art gallery repping Hunter Biden received $500K federal COVID loan, records show" and reported that,
A federal COVID loan to the art gallery repping Hunter Biden more than doubled after his father took office, records show.
The Georges Berges Gallery initially received a $150,000 COVID "disaster assistance loan" from the Small Business Administration last year, according to public records.
But the loan was recently "revised," with the SBA approving a further $350,000 to the SoHo gallery this summer, records show. …
All tolled, $580,000 in taxpayer-funded COVID relief aid was doled out to a gallery with only two employees, according to SBA records. …
While there is no evidence President Biden helped secure the additional $350,000 loan, a watchdog group found that of the more than 100 galleries in New York City's 10th congressional district, which includes SoHo, TriBeCa and Chelsea, the Georges Berges Gallery received "by far" the largest SBA disaster loan windfall.
It's so easy to become rich in America if you're in business with 'the right people'.
Joe Biden is, to the Democratic Party, what Donald Trump was to the Republican Party — not its billionaires' #1 choice for the U.S. Presidency, but an acceptable choice to them. Whereas Republican billionaires' #1 choice was Ted Cruz, and they settled on Donald Trump in order to beat Hillary Clinton, Democratic billionaires' #1 choice was Pete Buttigieg, and they settled on their #5 choice Biden in order to stop Bernie Sanders's Presidential campaign. Not even a single one of America's approximately 700 billionaires donated to Sanders, who was the most progressive of the candidates.
And, of course, billionaires and centi-millionaires are also the most sought-after customers for works of art. Hunter Biden knows the ropes in America's high-end art market because he's one of America's aristocrats (despite his family's not having yet gotten into the billionaire-class, the top class in the aristocracy). The Biden family is working its way up, in today's American 'democracy'. This is called "capitalism," isn't it? Or, is it, instead, fascism — a capitalist dictatorship, instead of any longer being a capitalist democracy? After all, America now spends approximately half of the entire world's military expenditures, and since 1945 has done more coups and foreign invasions and military occupations than any other nation in all of the world's history has done. And the U.S. also has a higher percentage of its residents in prisons than does any other nation on the planet. How can a nation like that NOT be a fascist regime — a capitalist imperialistic regime? (Such regimes used to be called empires, or simply imperialistic aristocracies.) Has its propaganda been fooling people?
In a country like this, the billionaires control both of the major Parties; and, whereas most Democrats view Republican politicians as being corrupt, and most Republicans view Democratic politicians as being corrupt, the truth is, instead, that the likelihood of a successful politician of either Party being not corrupt is about as probable as would be to find snow in hell. This isn't really about the Biden clan (nor about the Trump clan); it is, instead, about today's America: it's simply the way that an imperialist capitalistic regime works. When has an empire NOT been corrupt? Never. It can't function without being corrupt.