Today, January 31st, is Franz Schubert's birthday and, as I write, the strains of the final movement of his last symphony "The Great" play in the background — the urgency in the melody, the insistent measured beat, holding one in thrall through to the climax.
From transcendental beauty to horrific ugliness for, sadly, Schubert's countrymen became unwitting accomplices to a Nazi party's hatred and extermination of Jews a century after his death. On a much smaller scale and less systematically organized has been another onslaught on a different religious minority, in a different part of the world.
The killing of the Rohingya by the Burmese military, and by local militants, instigated by a vitriolic Buddhist monk, grabbed headlines a few years ago. Survivors escaped to Bangladesh and wherever else possible.
Fulfilling criteria for genocide, a case was brought by Gambia against Burma (also now known as Myanmar). The latter was defended by Aung San Suu Kyi, Nobel Peace Laureate and Myanmar's defacto leader, although in the shadow of its powerful military, which she was defending.
The International Court of Justice (ICJ) is unique in that it hears cases between countries. Ms. Suu Kyi presented the usual defense of renegade, random acts of communal violence. But the evidence against her country was, and is, overwhelming, the barbarity horrifying — the means including murder, rape, burning of villages, sometimes with occupants of houses trapped within. Victims numbered not in dozens or hundreds but in thousands causing some three-quarters of a million to flee for their lives. Those ending up in India are not eligible for citizenship under Mr. Modi's new law specifically barring Muslim refugees.
The ICJ has now issued its ruling. It rebukes Aung San Suu Kyi, and noting the "extremely vulnerable" and precarious situation for the Rohingya, it calls on the Myanmar government to protect them from the military. Unfortunately, the court does not have an enforcement mechanism. It simply transmits its finding to the UN Security Council, where, in Myanmar's case, its friend and protector China is a permanent member and has a veto.
All the same, the court's decisions are binding, so the UN General Assembly can introduce a resolution, or the Human Rights Council based in Geneva could be interested. The court also set up a reporting requirement for Myanmar's government to account to it for whatever is going on with respect to the Rohingyas — in the first instance after four months, and then every six months … much like a delinquent or a parolee reporting at intervals.
Myanmar has also been warned not to destroy evidence. In the past, aerial photos have shown that they have. Much will depend on how much international pressure develops to force it to comply, and any attempts by Myanmar to evade or subvert the ruling will only increase it.
No such thing as sustainable palm oil"? What nonsense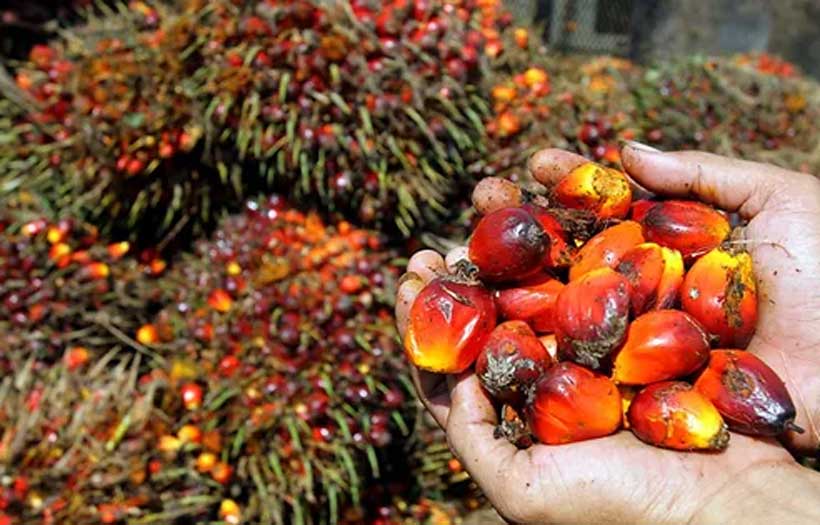 Last week an Italian scientist, Roberto Gatti, made headlines in Malaysia when he proclaimed that there is "no such thing as sustainable palm oil". The only problem is that Mr Gatti is wrong.
Indeed, oil palm producers have for the last 15 years become the lightning rod for the public's growing anger on issues relating to deforestation, global warming, subpar labour practices, and transboundary haze.
Only a silent few have questioned these allegations, leading the vast majority of the public to swallow these headlines hook, line, and sinker – leaving the narrative unchallenged. It is as if the endless supply of information in today's modern era, through quick and easy forms of digital content has reached a point of overload. Sadly, it has worn us down and induced a premature form of mental fatigue, taking away our ability to distinguish between credible research and catchy 'clickbait', and ultimately what is right and wrong, and whether we should even question it.
The palm industry is a vital agricultural player today, globally. Whilst it only occupies less than 0.5% of the total area under agriculture today, it accounts for 37% of all the oils and fats produced in the world and continues, in spite of the Covid-19 calamity, to secure jobs for well over 5 million people globally, most of which are smallholder farmers who depend on this crop for their livelihood.
Is everything perfect and rosy? Absolutely not. The oil palm – like all agricultural crops requires one thing – LAND. And this is where the dilemma arises. In this context, we must acknowledge that the oil palm has contributed towards large tracks of deforestation, even though over the last 25 years it has accounted for less than 5% of global deforestation. Boycotting palm oil and replacing this with an alternate vegetable oils is of course a decision which people or big brands are free to make. However, the price for such action will be high, as it is proven beyond doubt that replacing palm oil with any alternate vegetable oil will result in using up to 10 times more land to produce the same quantity of oil. Even the International Union for the Conservation of nature (IUCN) and World Wide Fund for Nature (WWF) have recognised this urging, and support the production and use of sustainable palm oil, thereby preventing greater impacts on the environment, biodiversity, and communities.
The problem with studies like that of Mr Roberto Gatti, is that his pseudoscience has intentionally singled out the oil palm without putting things in perspective, and informing the reader that commodities such as beef, soy, maize, poultry, timber production and more account for over 90% of the world's deforestation today, and are still in the infancy when it comes to providing consumers with a supply chain that does not come from recently deforested land.
Palm oil, however, has such a scheme in place today, where buyers can be assured of no deforestation, no new peat development, and no exploitation of workers. It is called the Principles and Criteria, which is set by the Roundtable on Sustainable Palm Oil or 'RSPO' – a standard which with supreme confidence, I can state goes beyond any similar sustainability standard in the world today – even when it comes to olive oil production in Spain, rapeseed production in France, soy production in the US, or canola production in Australia.
The palm oil sector is far from perfect and I will be the first to state that there is still a long road ahead in terms of making sustainable palm oil the norm, but the first steps were taken over 15 years ago to create a multi-stakeholder platform, where buyers and consumers could be assured that the palm oil in the products they use and consume has indeed been grown and sourced sustainably. The aspirations remain high, and today we see the Malaysian Sustainable Palm Oil (MSPO) and Indonesian Sustainable Palm Oil (ISPO) certification schemes, providing an amazing platform to raise the floor of the "many" instead of just focusing on raising the ceiling of the "few".
Together, we will drive the RSPO, MSPO and ISPO standards forward, regardless of the spurious claims by people like Mr Roberto Gatti, and hopefully take inspiration in the words of wisdom from the late Chinese philosopher, Confucius: "It is better to light a candle than to curse darkness".
Sustainable palm oil is the "light" – it is the future – and any efforts to squash this movement will only move us back into darkness, where we will lose our way, remain silent, and fail to speak up when half-baked truths grab headlines. In the end, this is about taking ownership and holding fast – especially when the headwinds are the fiercest. It is about appreciating that sustainability is a shared problem, requiring individual changes that must start today. This includes you.
Shared-use digital infrastructure, momentum for repositioning of CSR and governance of resources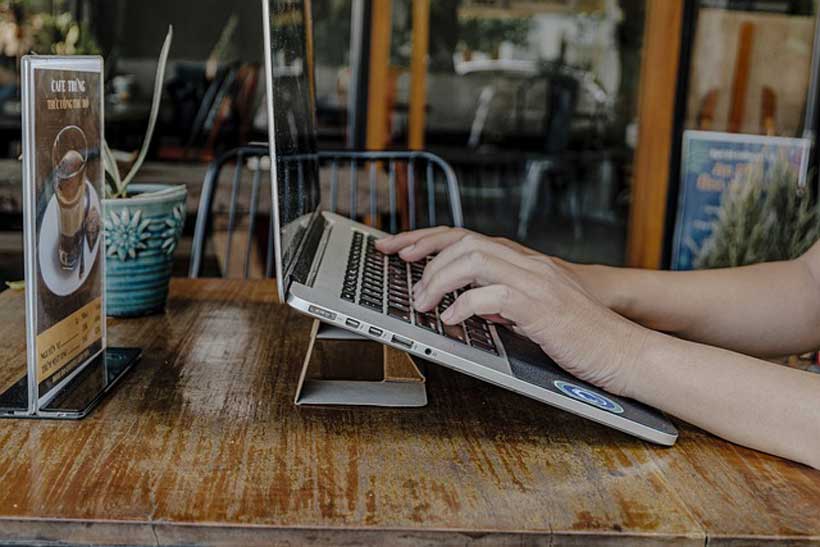 Apart from being threatened with entering the brink of recession, Indonesia is also facing other problems due to Covid-19. In the education sector, following the health protocols, the learning activities must be carried out online during the pandemic, which further demands the widely available of adequate digital infrastructures.
Indonesia is one of the highest technology users in the education sector in the world. Cambridge International in 2018 released that Indonesian students use the most IT/computer rooms (40%) in schools, and the second-highest use of desktop computers (54%), after the United States.
However, there is only about 40% of teachers who are technology ready. The challenges of online learning are increasing because remote or rural areas are lacking smartphones and internet networks.
Meanwhile, limited fiscal capacity makes it impossible for the government to build digital infrastructure evenly in a short time. Efforts to involve the private sector appear to be an option should the country is unlikely to pursue debt financing in strengthening the public services.
Otherwise, Indonesia is threatened with lost generations in some rural areas or at least suffering from a spike in urban-rural education inequality. The country, therefore, may consider shared use of digital infrastructure between extractive industries and rural communities as an additional alternative scheme in dealing with these limitations.
Shared-use infrastructure
The extractive industry, such as mining and oil and gas, always require digital infrastructure to carry out their complex operations on site. The companies must develop their corporate facilities if they operate in remote and underdeveloped areas.
Therefore, the field offices are usually equipped with excellent internet networks. However, the use of this infrastructure is often subject to the exclusive right of the respective companies as it is a part of business investment.
Shared-use is the notion of allowing other parties such as the communities around the extractive project sites to use the company infrastructure, for instance, internet networks.
The availability of internet networks would somewhat benefit rural communities in facing education challenges during the crisis. Due to that, extractive companies that operate in a rural area might extend their internet facilities to the surrounding villages, to provide digital infrastructure to the communities. It will undoubtedly help children to access education and submit assignments, for instance.
Under strict health protocols, extractive companies can also provide particular spaces completed with computer facilities and internet networks in their office complex open for educational purposes. This program may help children access teaching materials, and teachers may take online classes or training for capacity building purposes.
Most importantly, this shared-use scheme does not require government funds or debt financing. The government also does not need to convince the private sector through expensive and lengthy feasibility studies.
What the country needs is a good sense of crisis, political will from the government, and goodwill from the extractive industries. By adopting this initiative, the state can obtain an additional alternative to provide digital infrastructure in resource-rich but underdeveloped villages.
Straighten the CSR objectives
Shared-use digital infrastructure can be integrated with the Corporate Social Responsibility (CSR), which many have misunderstood so far.
Extractive companies often consider CSR as part of their generosity to the community and the environment. Therefore, the industry repeatedly treats CSR as a residual program to allocate a portion of their profits, not as the primary strategic policy to deal with the other stakeholders.
The stuttering government exacerbated this confusion. The government always treat the companies merely as the agents to exploit natural resources and generating mineral revenue as much as possible. Extractive companies have never been positioned as a strategic partner to share responsibilities in accelerating rural social and economic conditions.
The CSR success criteria are only measured by how much funds the company has spent, not by how practical the implementations are.
Some even treat CSR as a matter of money distribution only to smoothen out the resource exploitation and minimize social pressures. A few companies polished this colonial objective in a more modern term: to win the social license to operate.
As a result, CSR funds tend to target pragmatic programs such as different kinds of donations that lead the societies even to be more dependent on the companies. Instead of delivering benefits to the communities, this approach is, in fact, mostly enjoyed by rent-seekers and group elites.
The International Resource Panel of the UNEP in 2020 has also confirmed the failure of social license to operate approach as it depicts the industry's pragmatic and often fail to be implemented at the national level.
This primitive approach made extractive investments to work identically to drugs effects: creating community dependency while at the same generate addiction to the resource sectors.
In 2018, mineral dependency, as projected by nominal mining contribution to the GDRP showed many resource-rich regions experience high dependence on non-renewable sector. For example, Mimika Regency (85%), East Kutai (81%), Bengkalis (69%), and Kutai Kertanegara (65%).
Kolaka, one of the most historical nickel producers in the country, experiencing appalling developments when almost 50% of its economy depends on mining, whereas this figure ranged from 8-15% only in 15-20 years ago.
These regions are undoubtedly vulnerable considering the nature of mineral as non-renewable. Extractive sectors eliminated economic independence and put local people exposed to economic turmoil and pressures on global commodity prices.
When the extractive activities halted, which could be anytime, the regional economy would immediately paralyze as a result of losing its primary support in a split second.
Resource governance reform
The extractive industry governance in the country has been misguided. Investments that expected to contribute to the national economy have led to false growth symptoms.
The Covid-19 pandemic should be the momentum to restructure it. It is now the time for industry and government to escape from the trap of past perspectives.
Shared-use of digital technology infrastructure is just an example of how extractive industries can leverage the local communities. On a broader scale, shared-use may target other corporate infrastructure and help the societies to access financial assistance, logistics, and markets for their economic activities. By doing so, the CSR programs could generate more independent with the diversified local economy.
The shared-use is a way to help unlock the social and economic potential to give birth to competitive rural societies and build comparative advantages. This policy can be considered as the trade-off for community acceptance and government permission on extractive project developments.
From the business perspective, shared-use not only can reinforce the company brand and enhance the corporate image but also may strengthen the stakeholder engagement, especially with the community and local government. It is an essential measure to embody of socially responsible investment principle with the ultimate goal of sustainability.
How Modern Chinese Political Thoughts Formed Indonesia Towards its Independence
Indonesia and China relations have been building each other's capacities either politically and economically for 70 years despite many challenges and tensions among them during that time. Today, China is one of Indonesia's strategic partners in economic and infrastructure development. At the same time, China becomes a new economic powerhouse and prominent state actor in world politics. Behind the rise of China economically and politically in international politics, many modern Chinese thinkers were laying fundamental philosophy which has strengthened morals, value and enlightens ways to build stronger and modern China. Those were, Dr. Sun Yat – sen, Mao Zedong, and Li Dazhao which became the modern foundation of China. They were born and raised in China when ruled by an outdated monarchy, Qing Dynasty, which urgently needs to reform their aspects of government. They realized there should be a new principle to guide China to be a modern nation. The founding fathers of Indonesia also influenced them and made China have a significant contribution indirectly towards Indonesia during the era of the national independence movement (1908 – 1942).
Indonesia and China bilateral relations formally established after the declaration of the founding of the People Republic of China (PRC) on October 1st, 1949, Indonesia recognized the sovereignty and formation of the PRC a few months later on April 13th, 1950. Indonesia became the first Southeast Asian country to established official diplomatic affairs with the PRC and recognized Communist Party of China (CPC) who hold sovereignty of China Mainland with the title "the People's Republic of China" instead Kuomintang Party which loosed the Civil War (1927 – 1936 and 1946 – 1950) against Communist Party and exiled to Formosa Island (now Taiwan). Indonesia's recognition of the People's Republic of China's sovereignty to ruling China is the beginning of the relations between the two nations. During that time, Soekarno, the first president and The Founding Father of Indonesia has strong relations with China and become the golden era of Indonesia and China political relations[1].
China Contributions Towards Indonesia in Politics: Pan Asianism, Three Principles of People, and Mao Zedong's Leadership
Relations between Indonesia and China were going well due to Ir. Soekarno, the first President and the founding father of Indonesia, had a positive attitude towards China. During His youth, Soekarno was inspired by Pan – Asianism thought by Li Dazhao,[2] one of the founding members of The Communist Party of China despite Pan – Asianism pioneered by Dr. Sun Yat – Sen.[3] Li Dazhao version of Pan – Asianism was popular among Indonesian young intellectuals because the idea of Li Dazhao to build a "New Greater Asia" against The Japanese version which glorify Japan as the leader of Asia was only to fulfill Japan ambition to conquer all of Asia and creating new kind of Imperialism which most Asian nations already suffered previously by European Powers..After the death of Dr. Sun Yat – sen, Most Indonesians during that era in favor Mao Zedong who was Li Dazhao's disciples and partner to founding Communist Party of China than Chiang Kai shek as successor of Dr. Sun Yat – sen to spread spirit of Pan – Asianism, This can be proofed on Soekarno's essay written on Suluh Indonesia Muda in 1928[4] .
Not only Pan – Asianism by Li Dazhao thought, Sun Yat – sen thoughts had influenced many independence movement organizations in Indonesia during Dutch Colonialism regime in Indonesia. Young Soekarno during his college years in Bandung, influenced by both of them after spending time discussing social and political issues during that era with his Chinese descendant colleagues. Soekarno admitted that Pancasila has been inspired by The Three Principles of People thought by Dr, Sun Yat – sen.[5] For example, the first principle, Minzu or People, is commonly preferred as nationalism. Nationalism interpretation according to Sun Yat – sen meant independence from imperialism and colonialism by creating Chinese Nationalism formed by united major races in China such as Han, Manchu, Mongol, Tibetans, and Moslems (Hui and Uyghur)[6]. The idea of Minzu influences the third principle of Pancasila, Persatuan Indonesia or United Indonesia to unify all ethnic and races in Indonesia to form Indonesia Nationalism.
Then, the second principle Mínquán or democracy, Dr. Sun Yat – sen interpreted that democracy is desirable for China because it the highest form of political evolution and attempted to reinforce people aspirations and assist it into the achievement of complete justice. This is similar to the fourth principle of Pancasila which emphasizes the government of, from, by the people. And the last, the third principle, Minshēng or People Livelihood interpreted as collaboration and partnership between people and the government to achieve maximum social justice with restraining capitalist power through taxation, regulation of capital, and land equalization to avoid the emergence of modern labour exploitation. This has similar meaning with the fifth principle of Pancasila, Fair social justice for all Indonesians. With these similarities of definition and ideas between The Three Principles and three of five principles of Pancasila, it's clear that Pancasila was influenced by The Three Principles of People by Dr. Sun Yat – Sen which has become the modern foundation of China until now.
After the end of the Chinese Civil War, China built its relations with Indonesia officially in 1953. During that time, Soekarno was impressed by Mao Zedong's leadership based on His political ideas thought, New Democracy. Mao Zedong's leadership brought China into an industrialized nation and the fastest economic growth during that time has inspired Ir. Soekarno adopted it during his presidency. After His state visit to China in 1956, Soekarno adopted China's political systems during Mao's leadership as a role model to build and change the foundation of political systems in Indonesia after parliamentary democracy failed to create a new constitution. Soekarno formed a centralized government in which he as a leader has a central role to maintain governance of Indonesia. Soekarno viewed Mao Zedong's thoughts, New Democracy as the successor of The Three Principles of People by Dr. Sun Yat – sen because of New Democracy giving progressive views towards peasants and poor people as were the majority of the population in Indonesia during that time.
For example why New Democracy is successor of The Three Principles of People, Mao perspective on democracy (Mínquán) is a form of government systems should be ruled and organized by peasants or proletariat through people congresses from national level down to the provincial, county, district and township which their member consist of proper representative for each revolutionary class according to its status in the state, a proper expression of the people's will, a proper direction for revolutionary struggles and a proper manifestation of the spirit of New Democracy elected their own government bodies, then a system of really universal and equal suffrage, irrespective of sex, creed, property or education, must be introduced[7]. Such is the system of A democratic centralism or Social Democratic to achieve complete social justice, Soekarno affirmed this through his speech at Indonesia National Party Conference on July 3th, 1957. Soekarno believed that Indonesia should adopt this Social Democratic system which different than in the western hemisphere to achieve complete social justice[8]. This Soekarno way to elaborate his leadership style with Mao Zedong thought, New Democracy to validify made Soekarno have emotional tied with Mao Zedong and relations between Indonesia and China getting along together well in politically.
Conclusion
Contemporary China today has been formed by their intellectuals and political leaders to form new political and philosophical foundations to replace feudalistic and outdated systems by the previous Qing Dynasty which failed to protect China from imperialist powers and develop China economy during that time despite the strategic location of China and the abundance of natural resources. The early revolution called Xinhai Revolution (1911 – 1912) was initiated by Dr. Sun Yat – sen based on The Three Principles of The People to create democratic and unified the five races in China. Before the creation of The Three Principles of The People, Dr. Sun Yat-sen pioneered Pan-Asianism to invite all Asian people to rise against western imperialist powers after the victory of Japanese Navy against the Imperial Russian Navy in The Battle of Tsushima (1905). However, Japan corrupted the meaning of Pan – Asianism to rationalized Japanese military aggression and political absortion to justify Japan as a leader of Asia. Li Dazhao offered Pan – Asianism which means all Asian Nations should rise against any imperialist power including Japan and unite to achieve equal union of all Asian Nations.
Pan Asianism influenced all of many independence movements in many regions in Asia which had been colonized for a long time by western or European powers, including Indonesia which controlled Dutch Colonial Government during that time to rise up against colonial or imperialist powers. Then, The Three Principles of The People has influenced Soekarno as the founding father of Indonesia to create a philosophical foundation for Indonesia. The similarity of the diversity of people and historical condition between China and Indonesia is the reason why Soekarno was inspired by The Three Principles of The People to create Pancasila as the philosophical foundation of Indonesia until today.
After the independence, Soekarno as the first President of Indonesia impressed by the rapid development of China during the Mao era thanks to his leadership style. Mao Zedong leadership based on his political idea, On New Democracy to form a centralized government to manage all aspects in politics and economy to achieve maximum and equal social justice among the people. Mao's leadership based on On New Democracy adopted by Soekarno to boost Indonesia's development after the independence. The conclusion of this paper is China had been contributed Indonesia politically during Pre-Independence Era or The National Revival / Independence Movement Era (1908 – 1942) through Pan – Asianism by Dr. Sun Yat-sen, then revised by Li Dazhao to reinforce the sense of nationalism among Indonesian Intellectuals, and The Three Principle of The People by Dr. Sun Yat-sen to create Philosophical foundation of modern Indonesia. Then, Mao Zedong's leadership based on On New Democracy to boost Indonesia development after the independence which adopted by Soekarno.
---
[1] Liu, H. "China and the Shaping of Indonesia, 1949-1965" (2011) p. 233 – 236
[2] Rudi,H. .(2011, May 29th). "Bung Karno dan Pan Asianisme." Berdikari Online. Web. Accessed from http://www.berdikarionline.com/bung-karno-dan-pan-asianisme/
[3] Dahm, B, "Soekarno and The Struggle for Indonesian Independence" (1970), p 115 -116
[4] Sukarno, "Indonesianism and Pan Asianism", p. 67. 16
[5] Sukarno, "The Birth of Pantja Sila" (1945), in Pantja Sila: The Basis of the State of the Republic of Indonesia (Jakarta: Department of Information, P. 196
[6] Bedeski, Robert E. "The Concept of the State: Sun Yat-sen and Mao Tse-tung." The China Quarterly, no. 70 (1977): 338-54. Accessed January 31, 2020. www.jstor.org/stable/652620.
[7] Mao Tse-tung, "On New Democracy." SW, Voll. II, P. 347. https://www.marxists.org/reference/archive/mao/selected-works/volume-2/mswv2_26.htm
[8] Utomo, Satriono Priyo. "Indonesia, Tiongkok dan Komunisme, 1949-1965." Indonesian Perspective 2.1 (2017): P. 66