Where the 2020 Candidates Stand on Russia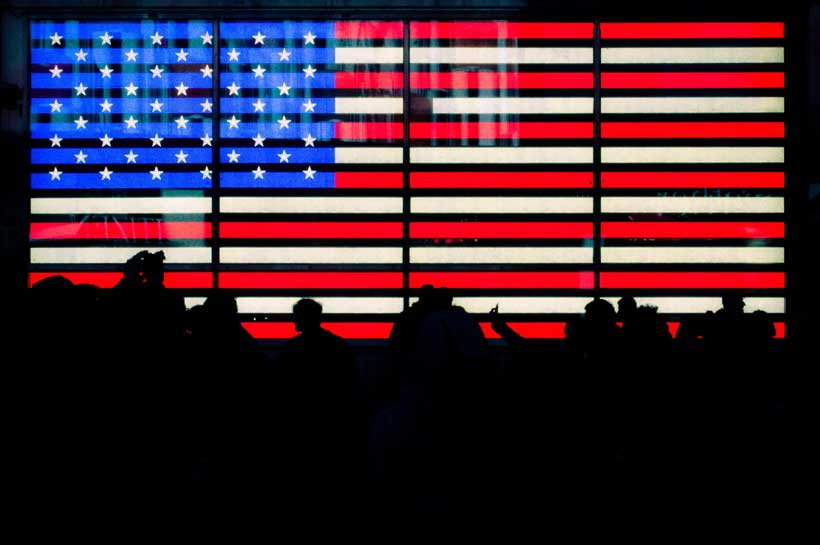 The Iowa Caucus and the start of the United States' presidential election season is less than a week away. For Americans, this is a big election that will unquestionably change the course of history and serve as a referendum on what voters perceive to be the identity of the United States.
Just as it was in 2016, Russia is a topic at the forefront of conversations swirling around this year's election. There have been overly broad discussions about foreign policy during the Democratic debates, but where does each candidate stand concretely when it comes to Russia? And what would relations look like under the various candidates?
Here's a summary of where some of the top 2020 candidates stand on Russia based on what they've said, what they've done, and what they say they're going to do.
Amy Klobuchar
Of all the candidates with at least a viable chance at becoming the next Commander and Chief of the United States, Amy Klobuchar boasts by far the most antagonistic and hawkish attitude towards Russia. Her antipathy towards Russia is likely linked to her strong, yet mysterious affinity towards Ukraine. Klobuchar is one of fifteen Senators who sits on the Senate Ukraine Caucus and even spent New Year's Eve in Ukraine alongside John McCain and host of Ukrainian marines. There is no concrete evidence that Senator Klobuchar has received or currently receives any financial support from any pro-Ukrainian organizations or individuals, but some say there is likely a lobbyist connection to Klobuchar and her fervent support for Ukraine.
Among the lot of candidates vying to become President, Senator Klobuchar has branded herself as someone who will be tough on Russia and President Vladimir Putin. She famously downplayed allegations about mistreating members of her staff by turning the question into a positive testament of her ability to operate on the international stage. She said, "When you're out there on the world stage and dealing with people like Vladimir Putin, yeah, you want someone who's tough." Klobuchar's "toughness" will likely take the form of introducing more sanctions on Russia, strengthening the United States' presence in Syria, and ratcheting up the rhetoric against Russia.
Although she's unlikely to win the nomination, she recently secured the thumbs up from the New York Times, one of the most highly coveted endorsements for Democratic candidates. If you're someone who wants better relations between the United States and Russia, then Amy Klobuchar is not you're candidate. That said, one should note that she does support renewing the New Start Treaty, but that's the full extent of her goodwill towards Russia.
Bernie Sanders
Vermont Senator Bernie Sanders was a dark horse in 2016 who came very close to winning the Democratic nomination despite corruption within the Democratic party which sought to undermine his candidacy and prop up Hillary Clinton. This year, the tables have turned and now Sanders, a self-described socialist, is a crowd favorite with a real chance to win it all.
Sanders is unique for a number of reasons. One, he is the only candidate who is proposing to fundamentally change the United States or in his words bring about a "political revolution." If he were to win, Bernie would be the first president in US history to take office with a socialist ideology. That would be huge considering the word "socialist" has long been a pejorative in mainstream American political discourse. When it comes to Russia, Senator Sanders is likewise very unique. As someone who spent ten days in the Soviet Union for his honeymoon, Sanders has what can be described as a nuanced view of both foreign policy and Russia.
Sanders' campaign is eccentric in the fact that it's narrowly focused on improving lives, reversing income inequality, and bringing about social justice. His foreign policy for that reason is minimalistic in that it calls for the United States to shift its focus from endless wars and a maximalist military presence across the globe to solving problems at home. This idea carries over to Russia — where although he has talked tough on "Russian interference" and supported various rounds of sanctions, he doesn't seem interested in escalating tensions or pursuing provocative policies with regards to Russia. Sanders at the very minimum seems to view Russians as human beings and not predestined arch-nemeses. In 2017, Bernie Sanders recalled witnessing a Russia-U.S. exchange program that helped form his views: "I will never forget seeing Russian boys and girls visiting Vermont, getting to know American kids, and becoming good friends. Hatred and wars are often based on fear and ignorance. The way to defeat this ignorance and diminish this fear is through meeting with others and understanding the way they see the world."
Sanders' presidency would likely be a mixed bag. The number of confrontations on issues like Syria, Ukraine, Libya, and Iran would likely dissolve and there could be a considerable amount of groundwork and cooperation made on issues concerning arms control. That said, one shouldn't expect there to be a complete detente or for his administration to abruptly lift sanctions on Russia. That will not be inside a fortune cookie any time soon.
Joe Biden
Former Vice President Joe Biden is a man who needs no introduction. As someone who has been in the political limelight ever since limelights were invented, Biden has long developed and made known his views on Russia.
At the beginning of the Obama administration, Biden was a strong proponent of forging a fresh start with Russia that would focus on mutual interests like nuclear arms control, nonproliferation, stabilizing Afghanistan, fighting terrorism, opening global markets, and a range of other issues. That temporary partnership took a turn for the worse in 2014 following Crimea's reunification with Russia and Russia's intervention in Syria that thwarted the Obama administration's efforts to enact regime change. Since then, Biden has advocated an adversarial foreign policy towards Russia. He has been in favor of increased sanctions, arming Ukraine, pushing back on the Nord Stream 2 pipeline, and hitting Russia with cyberattacks.
By every indication, a Joe Biden presidency would look a lot like the Obama presidency during its second term. And although it's true that Biden has a reputation for bringing a sort of charm when it comes to building relations with other countries, it's unlikely that he'll carry with him that charm to build better relations with Russia. Biden is the most likely candidate to unseat Donald Trump, which means that Russia-U.S. relations are likely to continue being hostile, confrontational, and counterproductive.
Tulsi Gabbard
While there are no candidates running who can be described as pro-Russian, there is at least one adult in the room who recognizes that this constant confrontation and New Cold War with Russia does not promote America's interests or make Americans safer. That adult in the room is Hawaii Congresswoman Tulsi Gabbard, an Iraq War veteran and serving major in the National Guard who has received quite a bit of attention for being a white crow when it comes to foreign policy.
Gabbard has been a vocal and consistent critic of Washington's regime change policies that she argues "are wasteful and have drained our country of trillions of dollars, undermined our national security, and cost the lives of thousands of our men and women in uniform." Beyond that and in stark contrast to her opponents, Congresswoman Gabbard has called for the United States to ally with Russia to restore stability to Syria. She has also been at the forefront of calling for sensible nuclear arms control, which includes renewing the New START Treaty and introducing legislation to keep the United States compliant under the INF Treaty.
Tulsi Gabbard's unique stances on foreign policy have made her a target for both the media and establishment Democrats who are fervently in favor of the status quo. Just this past year, CNN and the New York Times smeared her by suggesting that she might be a "Russian asset." This, of course, followed accusations by Hillary Clinton that Gabbard is a "favorite of the Russians" and that Russia was "grooming" her to run as a third-party candidate.
As in the 2016 election and the case of Donald, there has been a groundswell of careless conflation between the idea that Gabbard is a Russian plant and the idea that a few people in Moscow, who actually know who she is, would like her to do well. The truth is Tulsi Gabbard is neither pro-Russian nor a "Russian asset." In fact, she's far from it. She does not support Crimea's reunification, she's voted for sanctions against Russia, and she's even called out Russia over election interference. The difference between her and the rest of the field is that she's the only candidate consistently calling for diplomacy and dialogue. She's repeatedly argued that inflaming tensions between the United States and Russia is taking us in the wrong direction — and for that reason alone, Tulsi Gabbard is perhaps the only candidate who could bring about better Russia-U.S. relations.
Elizabeth Warren
Democratic Senator Elizabeth Warren is the woman with a plan. More accurately, Senator Warren is well-known for having an exhaustive list of plans that she would execute as future President of the United States. Those plans range from healthcare to foreign policy, to green manufacturing — to almost everything in between. When it comes to Russia, the former Harvard professor proposes "strong, targeted penalties on Russia for its attempts to subvert elections" and implementing policies that will help make America's European allies "energy independent." This is, of course, consistent with her voting record while in the Senate, where she has voted repeatedly to sanction Russia on virtually every occasion.
It's apparent from Warren's statements that she views Russia as an adversary and has very little interest in repairing relations between the two countries. Although she supports cooperation on arms control and protecting the New START Treaty, that's the bare minimum and in itself is a commonsensical position that virtually all of the presidential candidates agree on.
Warren's foreign policy views share a lot of similarities with Bernie Sanders in that she supports drawing down America's presence and excessive military spending across the globe. The difference between her and Sanders is that she doesn't seem willing to pursue diplomacy with Russia or treat her Russian counterparts with mutual respect. She instead embraces the typical stereotypes about Russia that cast the country as irremediably corrupt, authoritarian, and "not one of us." That sort of approach will most certainly not lead to better relations between our two countries.
Donald Trump
America's reigning champion and current president is quite possibly the hardest candidate to read into when it comes to his feelings towards Russia. While it's true that Donald Trump has said complimentary things about President Putin and is regularly accused by conspiracy theorists and political opponents of possessing a bred-in-the-bone affinity towards Russia, his deeds don't actually line up very well with the flowery language he uses to talk about relations with the United States' historic rival. In fact, if you take a moment to just ignore the flattering rhetoric and concentrate on Trump's actions through his first term, then you end up with an incredibly different picture than what is often portrayed in American media.
Trump, since taking office in 2017, has levied hundreds of new sanctions against Russia — oftentimes without a real clear rationale for doing so. He has forcefully lobbied against Gazprom's Nord Stream pipeline connecting Russia to Germany through the Baltic Sea. He has led regime change efforts in Venezuela, a country where Russia has billions of dollars invested in contracts with the Maduro-led government. Trump has likewise pulled out of treaties like the Intermediate Nuclear Forces (INF) treaty and the Iran nuclear deal (JCPOA) against Russia's wishes. He's armed Ukraine with lethal weapons and his administration has tried to subvert any prospects of peace in the Donbas region. Trump has continued the United States' illegal occupation in Syria and even authorized a military strike that killed dozens of Russian contractors, all of which have undermined Russia's quest to restore stability to its most valuable ally in the Middle East.
With this laundry list of transgressions, it's hard to imagine that Trump does the bidding of the Kremlin or Vladimir Putin. It's even harder to imagine that President Trump sincerely holds an affinity towards Russia and that improving relations with Russia is a matter of top priority for him. It's true, he often commends and expresses a willingness to pursue dialogue — however those sweet words rarely if ever translate into actions that Russians could genuinely perceive as being friendly. True to his days a reality television star — Trump is unpredictable and keeps his audience at the edge of their seats.
Donald Trump, in that sense, is like a box of chocolates, you never know what you're going to get. However, it's unlikely that another term with Trump as president will bring about any improvements in Russia-U.S. relations.
From our partner RIAC
Biden's Department of Justice: parents as domestic terrorists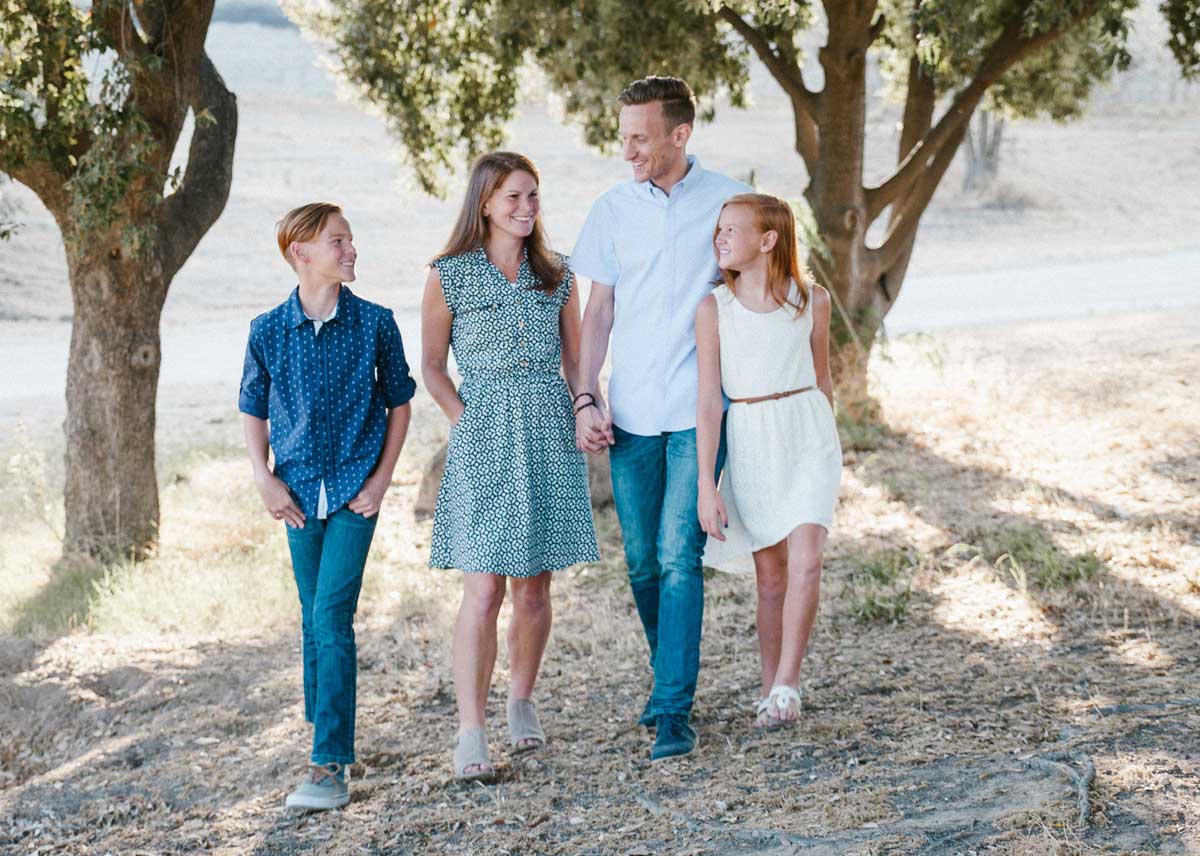 In recent developments in the United States, US Attorney General, Merrick Garland, and the FBI have put under the FBI radar parents as potential domestic terrorists. You heard it right. This is now a new formal legal policy contained in memos of the Department of Justice trying to reign in parents discussions on Biden's new school curricula. They are not going after potential outbursts but outright terrorism.
This is an attack on freedom of speech in the sense that parents have the right to discuss and disagree with the new Biden school curricula. This is where the issue originated: parts of Biden's new school curricula are not accepted by many parents and if they disagree, the FBI treats them now as potential domestic terrorists as a matter of policy. Apart from a First Amendment case, this is also a case for international human rights law and I reported the development to the UN Special Rapporteur on freedom of speech this week hoping to get a statement.
The Department of Justice is referring to some constitutional provision on "intimidation of views" to override and take down one of the most firmly established rights, the right to freedom of speech, in quite frankly a ridiculous interpretation. Those parents that dare to speak up against controversial parts in the new text books could be investigated for domestic terrorism. This is the most incompetent interpretation on limitations of freedom of speech I have seen in awhile.
Garland and the FBI have totally lost their marbles. The woke discussion is not funny to me anymore. It increasingly looks like a woke tyranny that has nothing to do with rights and equality anymore but simply serves as a vehicle to empower the FBI to run wild against regular people. This lunacy needs to be stopped.
Iran poll contains different messages for Biden and Raisi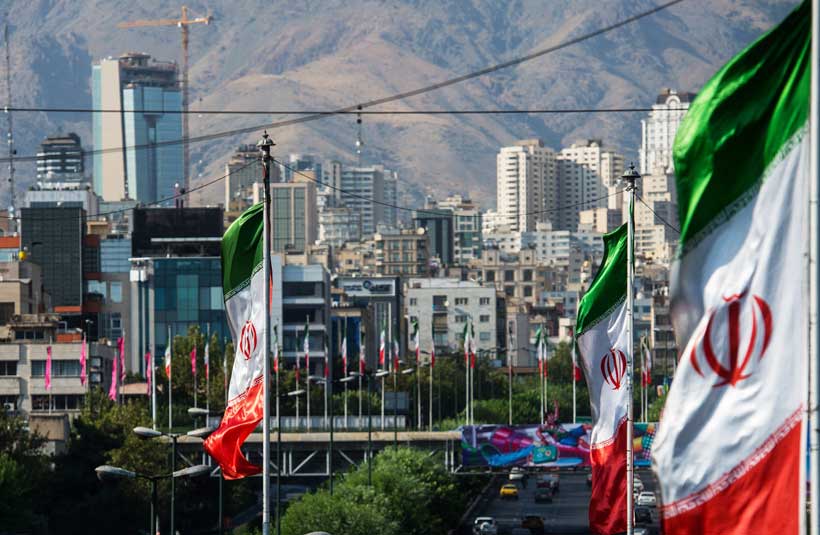 "It's the economy, stupid." That is the message of a just-published survey of Iranian public opinion.
However, the substance of the message differs for newly elected hardline Iranian President Ebrahim Raisi and the Biden administration as Mr. Raisi toughens his negotiating position and the United States grapples with alternative ways of curbing the Islamic republic's nuclear programme should the parties fail to agree on terms for the revival of the 2015 international agreement.
Iranians surveyed last month by Iran Poll and the University of Maryland's Center for International and Security Studies were telling Mr. Raisi that they are looking to him to alleviate Iran's economic and other problems and have little hope that a revived nuclear agreement will make the difference, given lack of trust in US and European compliance with any agreement reached.
The Iranians polled seemed in majority to endorse some form of Supreme Leader Ayatollah Ali Khamenei's notion of a "resistance economy" as a way of blunting the impact of the US sanctions imposed by former President Donald J. Trump after he walked away from the nuclear agreement in 2018. Some 65 per cent of the responders said they favoured a self-sufficient economy; 54.2 per cent expected the economy to at least improve somewhat in the next three years.
A large number expressed confidence that Mr. Raisi would significantly lower inflation and unemployment, increase Iran's trade with other countries, control the pandemic and root out corruption.
Meanwhile, 63 per cent suggested that Iran's economic situation would be the same, if not better, if there were no return to the agreement and the government continued to pursue a civil nuclear programme. The figure seemed at odds with the 80 per cent who said Iran's economic situation would improve if Iran and the United States returned to the agreement and both fulfilled their obligations under the deal.
The divergence may be a function of the fact that the poll, unsurprisingly, indicated that Iranians (64.7 per cent) had little trust in the United States living up to its commitments even though they expected the Biden administration to return to the deal (57.9 per cent). As a result, 73.1 per cent of those surveyed said Iran should not make concessions given that world powers would not live up to commitments they make in return.
At the same time, 63 per cent blamed the troubled state of the economy on domestic mismanagement rather than US sanctions. Only 34.4 per cent believed that the sanctions were the main cause of their economic difficulty. Iranians pointing the finger at the government rather than external forces was also reflected in the 60.5 per cent of those polled blaming Iran's water shortages on mismanagement and bad policies.
The poll suggested that by emphasising domestic mismanagement, Iranians were going to judge Mr. Raisi on his success or failure in countering the debilitating effect of the sanctions even though 77.5 per cent of those surveyed said that the sanctions had a negative or somewhat negative impact on the economy.
Implicitly, Iranians were holding former Iranian President Hassan Rouhani responsible for the mismanagement given that Mr. Raisi only took office in August. Rated very favourable by 61.2 per cent of Iranians surveyed in 2015, Mr. Rouhani's favorability dropped to 4.6 per cent in the most recent poll. By contrast, the favourable views of Mr. Raisi soared from 38.3 per cent in 2014 to 77 per cent last month. IranPoll and the Center have been conducting annual of surveys since 2014.
Mr. Raisi may have taken pleasure from that but more importantly, the poll implicitly suggested that he does not have much time to produce results before his significant public support starts to wane.
Of those polled, 66.7 per cent expected Mr. Raisi to improve Iran's international standing, 55.7 per cent said he would be in a better position to negotiate with world powers, and 45.2 per cent predicted that he would enhance Iran's security. Those expectations may have been to some degree validated in the public's mind by last month's acceptance of Iran's application for membership in the Shanghai Cooperation Organization (SCO) that groups China, Russia, India, Pakistan and several Central Asian states.
The survey results seemed to suggest that ordinary Iranians were framing their message to the United States differently from the assessment of prominent scholars and analysts. The divergence may well be one primarily of timing but nonetheless has implications for policymaking in Washington. The message of the respondents to the poll was one of immediate impact while analysts and scholars appear to be looking at the middle term.
Without referring to the poll, Vienna-based economist and strategic consultant Bijan Khajehpour argued this week, seemingly contrary to the poll, that "mismanagement and the Covid-19 pandemic have both contributed to Iran's poor economic performance in recent years, but it remains that US sanctions…will be the key factor in determining Iran's future prospects."
Mr. Khajehpour went on to say that "high inflation, capital flight and the erosion of household purchasing power alongside mismanagement of resources and the deterioration of the country's infrastructure have the potential to spark more protests and further undermine the already faltering legitimacy of the Islamic Republic in the eyes of the public."
No doubt, the jury is out on how Iranians respond if and when Mr. Raisi fails to live up to their expectations. If the past is any indication, Iranians have repeatedly taken to the streets at often substantial risk to liberty and life to make their discontent with government performance evident as they did with the low turnout in this year's election that brought Mr. Raisi to power.
The risk of renewed protests was reflected in the fact that responses to various questions regarding the electoral system, the limited number of presidential candidates (because many were barred from running), and the public health system showed that it was often a slim majority at best that expressed confidence in the system.
Add to that the fact that 68 per cent of respondents to the poll said that the objectives of past protests had been a demand that officials pay greater attention to people's problems.
Yet, at the same time, they were telling the United States that its efforts to generate pressure on Iranian leaders to moderate their nuclear and regional policies by imposing harsh sanctions had for now backfired. Iranians were backing a tougher negotiating position by the Raisi government.
Ultimately that could be a double-edged sword for Mr. Raisi. He has to prove that he can be tough on the United States and simultaneously improve the lives of ordinary Iranians. Failure to do so could have in Mr. Khajehpour's words "unpredictable consequences."
Gallup: World's Approval of U.S. Govt. Restored to Obama's Record High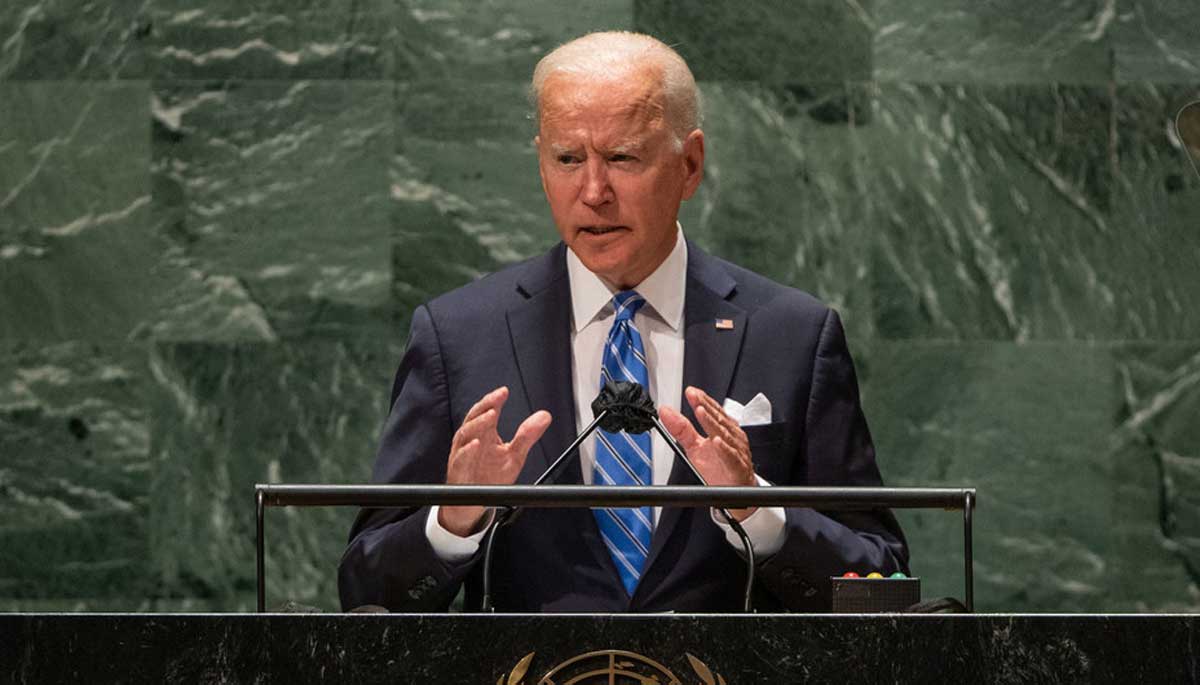 On October 19th, Gallup issued their "2021 Rating World Leaders" report and finds that "Six months into the first year of Joe Biden's presidency, the image of U.S. leadership is largely restored in the world's eyes. As of early August 2021, across 46 countries and territories, median approval of US leadership stood at 49%, matching the record high rating when former President Barack Obama first took office in 2009."
Their year-by-year graph is shown of the global approval-ratings of the Governments of Germany, U.S., China, and Russia, by the populations of 44 countries, and of 2 territories (Hong Kong and Taiwan were included in their surveys because the U.S. Government wants to conquer both of those Chinese provinces, so as to weaken China). That chart clearly displays the following fact: thus far (six months into Biden's Administration), the world viewed Biden as favorably as Obama, and far more favorably than Trump (even though Biden has been continuing almost all of Trump's foreign policies). Apparently, the global public views Biden as being like Obama because his Party is the same as Obama's, and his rhetoric also is similar. Though Trump's international policies have been continued with little (if any) significant change under Biden, the world still has been viewing Biden as being like Obama (whom the world still views as having been the best world-leader during his Presidency), instead of like Trump (whom the world still views as having been the worst world-leader during his Presidency). Obama is still viewed far better than Trump, though (for example) two U.S-and-allied-banned news-sites had published, two days earlier, on the 17th, with full documentation, the major (but banned) news-report titled "First of over 200 bodies being exhumed from Lugansk mass grave. One of Obama's atrocities." It had been submitted to 200 news-media, and only those two published it.
Perhaps the world's population is more swayed by rhetoric, and by Party-labels, than by a national leader's actual policies (which, perhaps, they've not even known about — after all, how many know about those mass-graves?).
The Gallup surveys were done actually in 106 countries and in those two Chinese provinces that the U.S. Government wants to control, but "U.S. Leadership Approval" has, as-of yet, been calculated by Gallup only in these 46. Of the 108 total lands, 23 were in Africa, 38 in Europe (including Europe's largest and most populous country, Russia), 30 in Asia, and 17 in "The Americas" (not including U.S., whose Government these surveys by Gallup have actually been designed to serve).
Remarkably, "While Germany and the U.S. had previously been vying for the top spot in the Americas, Germany's leadership safely led the other countries in 2020, with a median approval rating of 50% in 2020. Russia earned higher approval ratings than China or the U.S., with a median approval rating of 41%. The U.S. and China earned similar, and far lower, approval ratings, of 34% and 32% respectively."
Also: "Germany's leadership continued to be the most popular in Europe, with a record-high median approval of 62% in 2020. China, Russia and the U.S. have all lost favor in Europe in recent years, and in 2020 they were all on equal footing, with approval ratings of around 20%."
Furthermore, in Asia: "U.S. Leadership Image Still Mired at Record Lows" and these are lows that previously had been shown during the G.W. Bush and Trump Administrations; so, the U.S. Government's rhetoric under Biden does not, at least yet, seem to be persuading Asians as much as was the case under Obama. Perhaps the Biden Administration will need to employ less-blatantly-hostile rhetoric against China than it has been using, in order to be able to get much support from Asians against China.
And, regarding Africa, "Ratings are not yet available" that are sufficient to determine whether or not, as has been shown since 2007, "the U.S. remained strongest worldwide in Africa,"or else changed up or down.