Where the 2020 Candidates Stand on Russia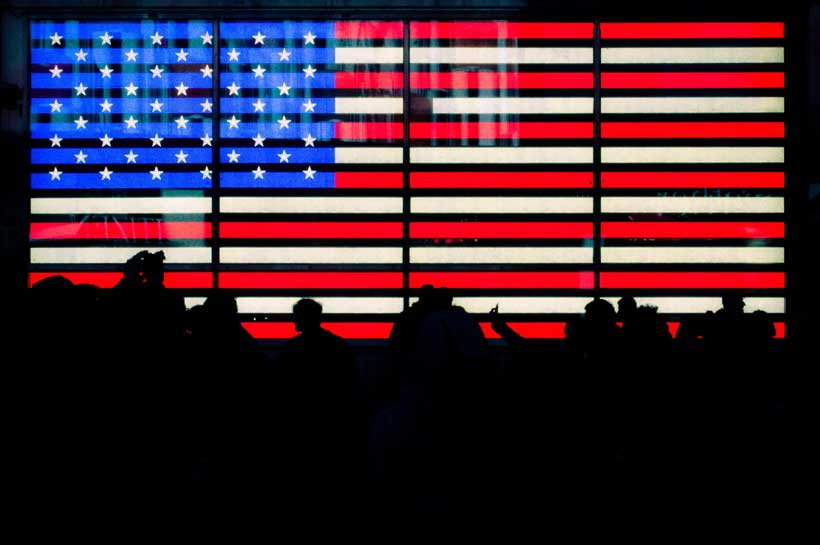 The Iowa Caucus and the start of the United States' presidential election season is less than a week away. For Americans, this is a big election that will unquestionably change the course of history and serve as a referendum on what voters perceive to be the identity of the United States.
Just as it was in 2016, Russia is a topic at the forefront of conversations swirling around this year's election. There have been overly broad discussions about foreign policy during the Democratic debates, but where does each candidate stand concretely when it comes to Russia? And what would relations look like under the various candidates?
Here's a summary of where some of the top 2020 candidates stand on Russia based on what they've said, what they've done, and what they say they're going to do.
Amy Klobuchar
Of all the candidates with at least a viable chance at becoming the next Commander and Chief of the United States, Amy Klobuchar boasts by far the most antagonistic and hawkish attitude towards Russia. Her antipathy towards Russia is likely linked to her strong, yet mysterious affinity towards Ukraine. Klobuchar is one of fifteen Senators who sits on the Senate Ukraine Caucus and even spent New Year's Eve in Ukraine alongside John McCain and host of Ukrainian marines. There is no concrete evidence that Senator Klobuchar has received or currently receives any financial support from any pro-Ukrainian organizations or individuals, but some say there is likely a lobbyist connection to Klobuchar and her fervent support for Ukraine.
Among the lot of candidates vying to become President, Senator Klobuchar has branded herself as someone who will be tough on Russia and President Vladimir Putin. She famously downplayed allegations about mistreating members of her staff by turning the question into a positive testament of her ability to operate on the international stage. She said, "When you're out there on the world stage and dealing with people like Vladimir Putin, yeah, you want someone who's tough." Klobuchar's "toughness" will likely take the form of introducing more sanctions on Russia, strengthening the United States' presence in Syria, and ratcheting up the rhetoric against Russia.
Although she's unlikely to win the nomination, she recently secured the thumbs up from the New York Times, one of the most highly coveted endorsements for Democratic candidates. If you're someone who wants better relations between the United States and Russia, then Amy Klobuchar is not you're candidate. That said, one should note that she does support renewing the New Start Treaty, but that's the full extent of her goodwill towards Russia.
Bernie Sanders
Vermont Senator Bernie Sanders was a dark horse in 2016 who came very close to winning the Democratic nomination despite corruption within the Democratic party which sought to undermine his candidacy and prop up Hillary Clinton. This year, the tables have turned and now Sanders, a self-described socialist, is a crowd favorite with a real chance to win it all.
Sanders is unique for a number of reasons. One, he is the only candidate who is proposing to fundamentally change the United States or in his words bring about a "political revolution." If he were to win, Bernie would be the first president in US history to take office with a socialist ideology. That would be huge considering the word "socialist" has long been a pejorative in mainstream American political discourse. When it comes to Russia, Senator Sanders is likewise very unique. As someone who spent ten days in the Soviet Union for his honeymoon, Sanders has what can be described as a nuanced view of both foreign policy and Russia.
Sanders' campaign is eccentric in the fact that it's narrowly focused on improving lives, reversing income inequality, and bringing about social justice. His foreign policy for that reason is minimalistic in that it calls for the United States to shift its focus from endless wars and a maximalist military presence across the globe to solving problems at home. This idea carries over to Russia — where although he has talked tough on "Russian interference" and supported various rounds of sanctions, he doesn't seem interested in escalating tensions or pursuing provocative policies with regards to Russia. Sanders at the very minimum seems to view Russians as human beings and not predestined arch-nemeses. In 2017, Bernie Sanders recalled witnessing a Russia-U.S. exchange program that helped form his views: "I will never forget seeing Russian boys and girls visiting Vermont, getting to know American kids, and becoming good friends. Hatred and wars are often based on fear and ignorance. The way to defeat this ignorance and diminish this fear is through meeting with others and understanding the way they see the world."
Sanders' presidency would likely be a mixed bag. The number of confrontations on issues like Syria, Ukraine, Libya, and Iran would likely dissolve and there could be a considerable amount of groundwork and cooperation made on issues concerning arms control. That said, one shouldn't expect there to be a complete detente or for his administration to abruptly lift sanctions on Russia. That will not be inside a fortune cookie any time soon.
Joe Biden
Former Vice President Joe Biden is a man who needs no introduction. As someone who has been in the political limelight ever since limelights were invented, Biden has long developed and made known his views on Russia.
At the beginning of the Obama administration, Biden was a strong proponent of forging a fresh start with Russia that would focus on mutual interests like nuclear arms control, nonproliferation, stabilizing Afghanistan, fighting terrorism, opening global markets, and a range of other issues. That temporary partnership took a turn for the worse in 2014 following Crimea's reunification with Russia and Russia's intervention in Syria that thwarted the Obama administration's efforts to enact regime change. Since then, Biden has advocated an adversarial foreign policy towards Russia. He has been in favor of increased sanctions, arming Ukraine, pushing back on the Nord Stream 2 pipeline, and hitting Russia with cyberattacks.
By every indication, a Joe Biden presidency would look a lot like the Obama presidency during its second term. And although it's true that Biden has a reputation for bringing a sort of charm when it comes to building relations with other countries, it's unlikely that he'll carry with him that charm to build better relations with Russia. Biden is the most likely candidate to unseat Donald Trump, which means that Russia-U.S. relations are likely to continue being hostile, confrontational, and counterproductive.
Tulsi Gabbard
While there are no candidates running who can be described as pro-Russian, there is at least one adult in the room who recognizes that this constant confrontation and New Cold War with Russia does not promote America's interests or make Americans safer. That adult in the room is Hawaii Congresswoman Tulsi Gabbard, an Iraq War veteran and serving major in the National Guard who has received quite a bit of attention for being a white crow when it comes to foreign policy.
Gabbard has been a vocal and consistent critic of Washington's regime change policies that she argues "are wasteful and have drained our country of trillions of dollars, undermined our national security, and cost the lives of thousands of our men and women in uniform." Beyond that and in stark contrast to her opponents, Congresswoman Gabbard has called for the United States to ally with Russia to restore stability to Syria. She has also been at the forefront of calling for sensible nuclear arms control, which includes renewing the New START Treaty and introducing legislation to keep the United States compliant under the INF Treaty.
Tulsi Gabbard's unique stances on foreign policy have made her a target for both the media and establishment Democrats who are fervently in favor of the status quo. Just this past year, CNN and the New York Times smeared her by suggesting that she might be a "Russian asset." This, of course, followed accusations by Hillary Clinton that Gabbard is a "favorite of the Russians" and that Russia was "grooming" her to run as a third-party candidate.
As in the 2016 election and the case of Donald, there has been a groundswell of careless conflation between the idea that Gabbard is a Russian plant and the idea that a few people in Moscow, who actually know who she is, would like her to do well. The truth is Tulsi Gabbard is neither pro-Russian nor a "Russian asset." In fact, she's far from it. She does not support Crimea's reunification, she's voted for sanctions against Russia, and she's even called out Russia over election interference. The difference between her and the rest of the field is that she's the only candidate consistently calling for diplomacy and dialogue. She's repeatedly argued that inflaming tensions between the United States and Russia is taking us in the wrong direction — and for that reason alone, Tulsi Gabbard is perhaps the only candidate who could bring about better Russia-U.S. relations.
Elizabeth Warren
Democratic Senator Elizabeth Warren is the woman with a plan. More accurately, Senator Warren is well-known for having an exhaustive list of plans that she would execute as future President of the United States. Those plans range from healthcare to foreign policy, to green manufacturing — to almost everything in between. When it comes to Russia, the former Harvard professor proposes "strong, targeted penalties on Russia for its attempts to subvert elections" and implementing policies that will help make America's European allies "energy independent." This is, of course, consistent with her voting record while in the Senate, where she has voted repeatedly to sanction Russia on virtually every occasion.
It's apparent from Warren's statements that she views Russia as an adversary and has very little interest in repairing relations between the two countries. Although she supports cooperation on arms control and protecting the New START Treaty, that's the bare minimum and in itself is a commonsensical position that virtually all of the presidential candidates agree on.
Warren's foreign policy views share a lot of similarities with Bernie Sanders in that she supports drawing down America's presence and excessive military spending across the globe. The difference between her and Sanders is that she doesn't seem willing to pursue diplomacy with Russia or treat her Russian counterparts with mutual respect. She instead embraces the typical stereotypes about Russia that cast the country as irremediably corrupt, authoritarian, and "not one of us." That sort of approach will most certainly not lead to better relations between our two countries.
Donald Trump
America's reigning champion and current president is quite possibly the hardest candidate to read into when it comes to his feelings towards Russia. While it's true that Donald Trump has said complimentary things about President Putin and is regularly accused by conspiracy theorists and political opponents of possessing a bred-in-the-bone affinity towards Russia, his deeds don't actually line up very well with the flowery language he uses to talk about relations with the United States' historic rival. In fact, if you take a moment to just ignore the flattering rhetoric and concentrate on Trump's actions through his first term, then you end up with an incredibly different picture than what is often portrayed in American media.
Trump, since taking office in 2017, has levied hundreds of new sanctions against Russia — oftentimes without a real clear rationale for doing so. He has forcefully lobbied against Gazprom's Nord Stream pipeline connecting Russia to Germany through the Baltic Sea. He has led regime change efforts in Venezuela, a country where Russia has billions of dollars invested in contracts with the Maduro-led government. Trump has likewise pulled out of treaties like the Intermediate Nuclear Forces (INF) treaty and the Iran nuclear deal (JCPOA) against Russia's wishes. He's armed Ukraine with lethal weapons and his administration has tried to subvert any prospects of peace in the Donbas region. Trump has continued the United States' illegal occupation in Syria and even authorized a military strike that killed dozens of Russian contractors, all of which have undermined Russia's quest to restore stability to its most valuable ally in the Middle East.
With this laundry list of transgressions, it's hard to imagine that Trump does the bidding of the Kremlin or Vladimir Putin. It's even harder to imagine that President Trump sincerely holds an affinity towards Russia and that improving relations with Russia is a matter of top priority for him. It's true, he often commends and expresses a willingness to pursue dialogue — however those sweet words rarely if ever translate into actions that Russians could genuinely perceive as being friendly. True to his days a reality television star — Trump is unpredictable and keeps his audience at the edge of their seats.
Donald Trump, in that sense, is like a box of chocolates, you never know what you're going to get. However, it's unlikely that another term with Trump as president will bring about any improvements in Russia-U.S. relations.
From our partner RIAC
Rejoining the UNHRC will be the State Department's first diplomatic mistake
As over the last days US Vice President Harris swore in Linda Thomas-Greenfield as the new US Ambassador to the UN, US Secretary of State Blinken announced in parallel that the US is now seeking election to the UN Human Rights Council, in an attempt to rejoin the UN system. But that's not the right first move back at the UN that the US should be making. And that's not what the progressive left had in mind when the real left groups put in office the new Biden Administration.
My perspective comes from having worked in the UN human rights system and as a finalist for UN Special Rapporteur on freedom of speech last year – but also as a progressive left voice.
The days when UN engagement defined Democrats vis-a-vis Republicans are over.
Shunning the UN has always been a Republican hallmark but backing and pouring so much funding into an old style, corrupt bureaucracy that has little to do with "diplomacy" is not what the new, awaken progressive left wants either.
Several weeks ago, I made the estimate that the 10bln dollars which the US government pours into the black hole called the UN equals the Covid relief that 16mln struggling American people could be getting now. The Biden Administration's State Department diplomats have to remember who put them in office.
Democrat centrist diplomats have more in common with the UN in terms of ways, goals, style and world view than they do with the progressive left. Backing the UN means backing the old, corrupt ways, which the real progressive left voted to break last year.
The decision to announce the US's goal to rejoin the UN Human Rights Council comes in the same week when President Biden finally announced his real stance on the Black Lives Matter 'defund the police' goals. Biden, it turns out, unsurprisingly does not support that. That's not what the progressive left signed up for, either.
The UN institutional funding inertia by the US government does not define the Democratic Party anymore. That's not what the left voters want.
The left's reasons for not embracing the UN and the UN Human Rights Council have little to do with the usual Republican 'go it alone' at the international stage.
Yes to diplomacy and multilateralism. No to the corrupt, faceless UN. "International diplomacy" is no longer the same thing as the UN system.
The wave that rose across American political life last year, with so many young black activists and so many people voting for the first time, signaled a big resounding No to old ways and old institutions, which have little concern for the actual needs of the people.
The new US Ambassador to the UN, Thomas-Greenfield, will have the tough job of reforming the UN, and in my opinion, even defunding the UN.
The days when love for the UN defined Democrats are certainly over. It's time for the Biden Administration to do what it was elected for, which is to not simply go back to the same old, same old corrupt, faceless bureaucratic institutions swimming in money. This is not what we want. The progressive left voted for change and now that also includes the UN.
U.S. Climate Policy Could Break the Ice with Russia
"In the midst of every crisis, lies great opportunity" — Albert Einstein
Within the climate crisis lies strategic opportunity for the United States. Climate change offers the chance to earn back the good will of allies, to prepare American cities for an urgently needed increase in immigration, and to reinvent U.S.-led institutions that have gone stale. Perhaps most of all, foreign policymakers should remain cognizant of how climate action can help the U.S. navigate relations with the other great powers.
As a recent report from the Center for a New American Security details, synergy between China and Russia is more problematic for U.S. interests than the sum of the challenges that each nation poses individually. Similarly, a recent Atlantic Council publication observed that "allowing Russia to drift fully into China's strategic embrace over the last decade will go down as the single greatest geostrategic error." Chinese and Russian interests do currently align on defense, economics, and the degradation of the U.S.-designed world order, but the nature of their alignment does not constitute an alliance.
In characterizing the relationship, this distinction is paramount. For as long as China and Russia remain merely convenient partners, rather than ideologically kindred allies, it is possible to keep these neighbors at arm's length. To this end, the U.S. must reorient its approach to Russia. It is the Russian perception that world politics are rigged to benefit the U.S. at Russia's expense that has prompted its support for China.
Russia's national interests are rooted in the desire for respect. With this in mind, Russia could pull back from synergy with China if a better opportunity to advance these interests presented itself. Ultimately, the ability of the U.S. to offer a mutually acceptable alternative will hinge on two related factors: the Arctic and NATO. Critically, the issue of climate change is central to both of these factors.
In the Arctic, rapid warming removes barriers to resource exploitation, shipping activity, and great power competition. This has drawn many non-Arctic states to the region. Yet, even with China inserting itself as a "Near-Arctic State," Russia has expressed the need for a hierarchy of regional influence in which the interests of Arctic states are prioritized over non-Arctic states. On this, American and Russian interests align.
Russian distrust of the U.S. complicates matters, however. Arctic military assertiveness from Russia is evidence of its sensitivity to the NATO alliance. In response, U.S. military branches have been releasing strategies for Arctic-specific forward defense. Such militarism is not conducive to improving relations, securing sovereign influence, or addressing climate change.
In order to limit undue Chinese influence in the region and stabilize its relations with Russia by securing a multilateral agreement that formalizes an Arctic hierarchy, the U.S. will need to alter its foreign policy so that Russia perceives it to be a viable partner. The alteration should be sufficient for reducing friction with Russia's core interests, but not so extreme that liberal values or American security are put in jeopardy. Such transactional considerations should include fashioning a new climate-positive role for the U.S. in NATO. After all, the permanent physical presence of roughly 76,000 U.S. troops on the European continent not only irks Russia, but this posture is also expensive, carbon-intensive, and perhaps not even the most effective approach to conflict deterrence.
Indeed, research has shown that rapid deployment of new forces is significantly more likely to stymie aggression. This suggests that the U.S. should reduce its troop levels in Europe by at least 75 percent while bolstering rapid deployment readiness. This would allow the U.S. to simultaneously reduce its military's fuel demand and greenhouse gas emissions, earn the good will necessary for stronger diplomacy with Russia, and still honor its security commitment to NATO in the event of a crisis. Moreover, the U.S. could then reinvest the potential savings into both Arctic sustainability and NATO's capacity to manage climate insecurity.
Through the establishment of a bounded Arctic order and the greening of American leadership in NATO, the U.S. can dispel Sino-Russian synergy in the region and help maintain balance between the great powers. Specifically, these actions would both politically distance China from Russia and give the Kremlin substantial reason to begin feeling more optimistic about its relations with the West. To be sure, similar measures will be necessary in other regions to fully assure balance. However, the Arctic is a natural place for the U.S. to begin this endeavor. Usefully, the themes of climate mitigation and adaptation provide a blueprint for what countering Sino-Russian synergy elsewhere ought to generally entail.
Overcoming The Tragedy of Plural Mother Tongue Denial in America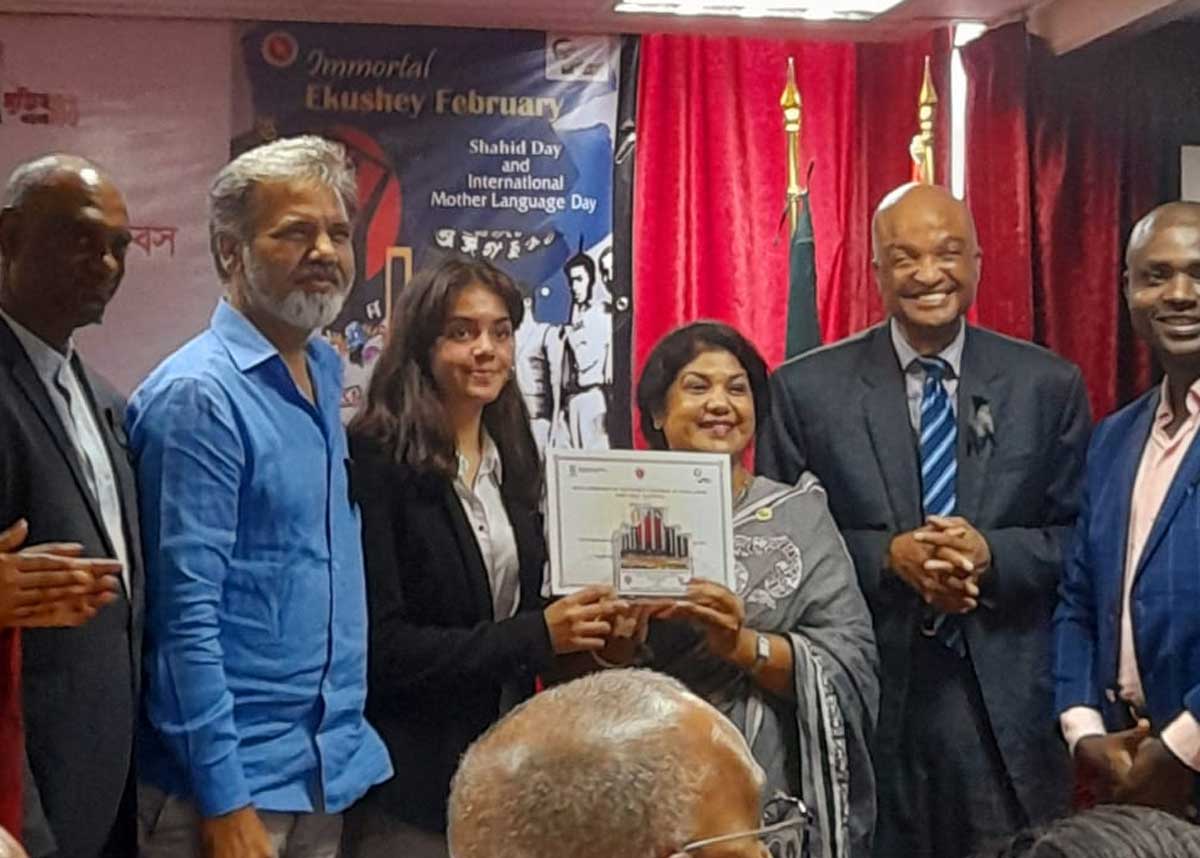 Sunday morning , February 21, I was in the Bangladesh High Commission in Port Louis, Mauritius.Google reminds us"Bangladesh, to the east of India on the Bay of Bengal, is a South Asian country marked by lush greenery and many waterways. Its Padma (Ganges), Meghna and Jamuna rivers create fertile plains, and travel by boat is common. On the southern coast, the Sundarbans, an enormous mangrove forest shared with Eastern India, is home to the royal Bengal tiger."
This justice and peace oriented mighty South Asian country of nearly 162,000,000 citizens, is also renowned for successfully advocating for what is now the United Nations recognized annual February 21 Martyrs' Day & International Mother Language Day celebrated today in many countries around the world. It is the reason why…Namely ,when last week my great friend , Her Excellency Rezina Ahmed , the High Commissioner for Bangladesh in Mauritius , requested I be one of the three judges for their youth essay competition for this day's celebration focused on the meaning of this critically important day in their country and for the world in understanding the imperatives of mother tongue in human identity,dignity, openness, and achievements such as in education access and attainment. I gladly reorganized my overly hectic schedule to participate.
We devalue, belittle, degrade, and dehumanize others and therefore ourselves as human beings when we deny them the human right to learn, express, and just daily be in their native ,that is mother tongue.We create and sustain discrimination, havoc ,and discord in societies and communities and institutions within them when we deny, marginalize, and exclude plural mother tongues and just stress and require in such an unGodly way,a hegemonic dominating one. When we create societies which fail to make room for the respectful and empowering expansion of languages spoken in a nation by its citizens and those populations veying for citizenship, we are sowing seeds for troubles easily avoided if government and civil society leaders recognize and welcome language newcomers rather than being xenopphobic , racist, ethnocentric ,and otherwise hostile towards them.This is especially the case when those of different mother tongues from the original one are positively contributing to the human resources, workforces, and cultural needs of a nation and when their diverse speakers are upright law abiding citizens in their families , communities, and larger society and world.
As an American whose ancestral mother tongues were stripped away in the brutality of African slavery and in the genocidal treatment of indigenous peoples, this day then has deep sentimental value to me.We need to recognize this day in an America deeply troubled by too long devalued, ignored, and ridiculed plural mother tongue realities coupled with contempoary rapid growth of mother tongue plurality as we become each day statistically Non-White and not just English speaking.
In doing so we must confess first from colonial day one to now,America has always been a plural mother tongue state with English being the hegemonic language of the dominant.Our tradition of disregarding and devaluing Americans whose first language is other than English has been the historical roots of political and economic inequalities, massive wastes of human talents, and the epidemic psychological traumas of millions of tens of millions of Americans stripped of their right to be heard and respected in their mother tongues and of those suffering from their dominant English superiority complexes which eats away at their own humanity as they dehumanize Non-English speakers.
Spainish mother tongues signs are being become seen increasingly in American stores and other consumer and employing insitutions as more a measure of the growing national size and economic value of Spainish speaking peoples than needed humane and human respect for Americans whose native tongue is not English.Trump's easy fueling of anti-Spainish speaking people sentiment and practices, be they immigrants or not; even in native English speaking Non-White populations such as African Americans and Asian Americans, was due to the iron grip of English only hegemony which continues to persist in too many American systems, sectors, communities, and institutions, making English as Second language programs in primary through graduate schools marginal or nonexistent in too many states with no plural mother tongue federal policy designed and well enforced in sight. It has led to disgraceful public attacks against Spanish speakers with more implicit demeaning attacks against others who don't speak English especially when they are and more importantly look like they have Non-European ancestry. Such bigoted English only idelogies , stereotypes, and actions are unbecoming for any democratic nation claiming to be a beacon of exceptional global goodwill.Our American tendency to ignore our historical and contemporary plural mother tongue character and to allow it to be a disruptive and destabilizing political football adds fire to the view of our allies and foes around the world that our long exceptional bright star global status is sliding downward on a banna peeling.
Thus, as we move from the nightmare of the four year Trump era even though Trumpism is an anti-plural mother tongue ideology to be around for awhile, let us take advantage of this Biden-Harris glimmer of sunlight to promote the meaning of this day, to hold it high in opposition to the nightmare we are leaving behind as we grapple and become the open dignified America not back but the kind of emerging open America we must become and remain..from now on.