According to India's home ministry "more than two-thirds of Maoist related violence is now restricted to only 10 districts of the country. However, media reports reflect Maoists are well entrenched in at least 68 districts. The movement could not be quelled despite tall claims by Indian authorities over the past 53 years. Indian home ministry has a whole division dedicated to dealing with the movement.
Origin: Charu Mazumdar is given credit for making the Naxalite movement ("left wing extremism") a practical reality. He started the movement as a "revolutionary opposition" in 1965. The world came to know of the movement in 1967 when the Beijing Radio reported "peasants' armed struggle" at Naxalbari (Silliguri division of West Bengal). In July 1972, the police arrested Charu Mazumdar. They later tortured him to death on the night of July 27-28.
Aim: The Naxalite ideology has great appeal for marginalised strata (particularly dalit and adivasis) of India's caste-ridden society. The Naxalites aim, as contained in their Central Committee's resolution (1980) is: 'Homogenous contiguous forested area around Bastar Division (since divided into Bastar, Dantewada and Kanker Districts of Chhatisgarh) and adjoining areas of Adilabad, Karimnagar, Khammam, East Godavari Districts of Andhra Pradesh, Chandrapur and Garchehiroli district of Maharastra, Balaghat districts of Madhya Pradesh, Malkagiri and Koraput districts of Orissa would comprise the area of Dandakarnaya which would be liberated and used as base for spreading peoples democratic revolution'.
The Naxalites want to carve out an independent zone extending from Nepal through Bihar and then to Dandakarnaya region extending upto Tamil Nadu to give them access to the Bay of Bengal as well as the Indian Ocean'. Several pro-Naxalite revolutionary bodies (People's War, the Maoist Communist Centre and the Communist Party of Nepal) merged their differences (October 15, 2004) to achieve their sea-access aim.
Appeal and influence: Roots: The Naxalbari revolt began in the villages under three Police Stations including Phansidewa, Naxalbari and Khoribari of Darjeeling district in West Bengal. These areas covered about 274 kms with a population of nearly 1.5 lakhs. More than 30% were labour population, mostly 'adhiars' (the share-croppers) varying from 60.1% in Naxalbari to 50.01% in Khoribari area.
The 'adhiars', tribls like Rajabansis, Oraons, Mundas, and Santhals, were exploited like bonded labours' by their Jotedars (land owners) who owned tea gardens. The Naxalite revolutionaries supported by CPI (M. L) were violently active in West Bengal, Andhra Pradesh and Kerala between 1967-72. They later moved to Madhya Pradesh, Bihar and Orissa. Comrade Asim Chatterjee organised the movement in Orissa in 1971 in Mayurbhanja district . With his arrest on 3, November, 1972, the movement lost momentum. The movement was shifted to South-Orissa districts, including Koraput, Gunupur, Malkangiri and Ganjam.
Prominent Naxalite leaders of Orissa included Purusottan Palai. Jagannath Misra, Nagbhusan Pattnaik, DBM Palluik, P.C. Gomongo, G. Suryanaryana, Dinabandhu Samal and other. During 1973-83, following death of founder Charu Mazumdar, the Naxalite activities were at low ebb. The Naxalite violence has resurged in the South-Orissa districts as manifested in murders, bank-dacoities, kidnapping of officials, attacks on police Stations and looting the arms and ammunitions.
The tremendous appeal of the Naxalite movement is due to the popularity of their agenda for the common man _ land distribution and development of agricultural sector, ridding World Bank's influence, social justice to the dalits, and creation of Talangana state, development of coastal Andhra and Rayaseema region, and eradication of corruption.
The movement is growing more and more popular. It has already engulfed 13 Indian states and is spreading to the other states. Chief ministers of India's 13 states, at their coordination conference, admitted their incapacity to meet the Naxalite menace. They appealed to the centre to raise a joint task force to meet the Naxalite insurgency.
India's home minister promised (October 20, 2004) that 50 battalions of 'India Reserves', employing 50, 000 personnel, would be raised to meet the 'Naxal terror'_ He stated that 'till November 30, 2004, 420 civilians and 98 security forces personnel were killed in Naxalite violence in 10 States, against 410 civilians and 94 security forces personnel during 2003'. Despite lapse of so many years, Indian government has not been able to uproot the movement.
It is the Naxalites in several states who dictate who will contest (and win) elections. 'Out of 40 districts of Bihar, about 32 are Naxal affected' ("150 companies of para-military to be deployed", Indian Express, September 16, 2005). According to a report in The Times of India, 'The Intelligence Bureau has presented a grim picture of Bihar in its report to the home affairs ministry, marking 32 districts as quite sensitive in view of Naxalite presence' (TOI, September 16, 2005, Naxals tightening noose: IB).
Second peasant movement: : Naxalbari is the second most powerful peasant movement in India. The first one, the Telangana Rebellion (1947-51), was launched in the feudal state of Andhra Pradesh against the former Nizam of Hyderabad. The movement was outpouring of resentment against the Reddies and Kammas brahimina traders and moneylenders. They reduced cultivators tenants-at-will, sharecroppers or landless labourers. Like Naxalbari movement, the Telangana peasant struggle was not an overnight exploit. There was simmering cauldron of resentment for four decades. Who spearheaded? It was led by revolution by communists of Communist party of India. The CPI in its second conference in March 1948 undertook to wage a Guerrilla war. The movement happened to be crushed. Yet it left a permanent footprint. Later on, the movement had to suffer a lot. But its outcome. The party split in ideology. Those believing in traditional electoral system and others committed to armed fighting.
Naxalbaris Peasant Struggle (1967): It was a violent peasant agitation launched in March-April 1967 in a place called Naxalbaris, in Darjeeling district of West Bengal. It gave rise to the Naxalite Armed struggle. Naxalbari is a police sub-station in Darjeeling. The Naxalite leaders like Charu Majumdar, Kanu Sanyal, Punjab Rao, Kumar Kishan, Jail Singh, Vinod Mitra and others had played a key role in this Naxalbari movement.
Demands: The immediate demands were a reasonable distribution of benami lands, nationalisation of forests, and end of exploitation by the moneylenders. The long terms objectives were to change the socio-economic structure of the society by annihilation of big farmers, landlords and jagirdars.
Why it failed? The common man could not be sufficiently indoctrinated in Marxism to become self-less. He continued to hanker after narrow selfish political interests. The divided leaders relied more on violence than on indoctrination. Despite its shortcomings, the movement remains a powerful social movement, are evolutionary movement of peasants and labour-class people, in India in the post-independence years. Naxalite groups were violently active in West Bengal, Andhra Pradesh and Kerala between 1967 and 1972. Thereafter, their activities got shifted to Bihar and Madhya Pradesh also.
People's War Groups: A teacher, Kondapath Satyanarayan. started Peoples War Group (PWG) in the Warangal district of Andhra Pradesh in 1979. It later spread to the districts of Azelabad Khamam, Warangal, East Godavari and Visakhapatnam in Andhra Pradesh. Since April, 1996, the Naxalites have organised People's War Groups is operating in the southern districts of Orissa thus paralyzing the government.
The PWG is very active in Malkangiri and Raygada Districts. In Malkangiri Dist., 58.36% of the total population of five lakhs are tribals.
According India's Ministry of Home Affairs' reply in the Lok Sabha recently, the Naxals have links with Maoist groups operating in Philippines, Turkey and Europe. Minister of State Home Kiren Rijiju told the Lok Sabha that the CPI (Maoist) is "a member of the Coordination Committee of Maoist Parties and Organisations of South Asia."
In a written reply, Rijiju said "The so-called 'People's War' being waged by the CPI (Maoist) against the Indian state has also drawn support from several Maoist fringe Organisations located in Germany, France, Turkey, Italy etc." Inputs indicate that some senior cadres of the Communist Party of Philippines imparted training to the cadres of CPI (Maoist) in 2005 and 2011, the MHA reply said.
Source of funds: The Naxals receive funds from a host of sources. They made Rs 2,000 crore in 2009. In 2010, the then Home Secretary GK Pillai estimated Naxals' annual income at Rs 1,400 crore while the Intelligence Bureau's estimates put a roughly similar figure at Rs 1,500. The Naxal revenue comes also from 'levy' (extortion) is collected from contractors who win the bid for development works in areas dominated by insurgents Individuals Forest produce contractors Mining companies, transporters, large- and small-scale industries in the regions, growing poppy or ganja, illegal mining. A total of 1, 61,040 mines were found in Naxal dominated areas spread across Chhattisgarh, Jharkhand and Odisha in 2010. Besides, they thrive on extortion by kidnapping government functionaries.
Shortcomings: The Naxalite intention to capture political power was not well-received by the Indian voters. Its association with CPI (M.L.) did not have mass appeal. However, its recent appeal to intellectuals of India has been welcomed throughout India. China has failed to supply arms to them surreptitiously. China is itself worried at infiltration and exfiltration of Tibetans from the Nepalese porous border.
Advantages: Naxals are better informed with topography of the forest land and the hills than the Indian security forces. Naxals have sophisticated weapons. These weapons are either smuggled through the porous international borders with Nepal, Myanmar and Bangladesh or snatched from the armed forces including police during targeted raids by the Naxals groups. Naxals collect small old guns from the local population. They snatch and loot arms from local police outposts. They bribe security forces to buy their firearms. They have now established small foundries to manufacture their own arms.
Naxals effectively put up children and women as human shield against an advancing team of security forces. Even in the case of the latest Sukma attack, the security forces had advance knowledge of Naxals presence in the area. But, the Naxals obstructed the attack through human shield in the form of local tribal people.
In the absence of metalled roads, the security forces can't do hot pursuit. Slow work is on progress on road connectivity between Jagargunda and Dornapal in Sukma's, with Bijapur in the west and with Dantewada's Kirandul in the north. The Naxals attacks often disrupt Under-construction roads.
Militant clout: The Naxalite movement would the biggest headache for the Centre in the next few years. After short lulls, Maoists continue to attack Indian security forces. Most attacks take place in Chhattisgarh. In June 2019, two Central Reserve Police Force personnel were killed in Naxals attack in Chhattisgarh. The gun-battle took place near Keshkutul village under the Bhairamgarh police station area when a joint team of the CRPF's 199th battalion and local police was out on an area domination operation (The Statesman, June 28, 2019). Earlier, on April 6, 2010, 76 CRPF jawans were killed in a Naxals attack in Dantewada, Chhatisgarh.
The Naxal attack almost wiped out CRPF's 82nd Battalion. : On April, 26, 2017, 25 Central Reserve Police Force jawans were killed in an ambush by Naxal forces in Sukma, Chhattisgarh.
To control Naxal influence in elections in Bihar, India's home ministry sent three additional battalions of border security force (over 3,000 men) along with a fleet of helicopters to the Naxalite-influenced areas to join the already-deployed nearly 4,000 personnel of the Central Reserve Police Force. Yet, on ground, the Naxalite held sway.
To maintain peace in elections, the Centre had to 'deploy 150 companies of para-military forces, 75 belonging to the Border Security Force, 65 to the Central Reserve Police Force and ten belonging to the Indo-Tibetan Border Police Force'.
Realising their ineffectiveness against the Naxalites, India's Central Reserve Police Force has 'withdrawn around 1450 officers and men from over 200 battalions', trained them in technical and signals intelligence, to set up 'CRPF's own intelligence wing to minimise casualties and dependence on the state machinery' ("CRPF to set up separate intelligence department", The Hindustan Times, February 27, 2006) .
Hardly a day passes without a Naxalite attack on government's forces or installations, attacks on convoys, banks, railway stations, kidnapping of informers and assassination of anti-Naxalite figures. Some recent incidents include blowing of police posts and forest department's towers, killing of four policemen to loot the sum of Rs 12 lac (railway-men's salary), hacking 16 policemen to death, slaying of Bandwan CPI-M leader Rabindra Nath Kar and his wife, and killing of Madhya Pradesh Transport Minister Lakhiram Kaware (Congress).
According to IndiaTV News dated August 30, 2018, police is of the view that the Naxalbaris are trying to establish links with Kashmiri freedom fighters. The police intercepted eight letters that revealed links between activists charged in Bhima Koregaon case, Naxals, and Kashmiri freedom fighters. The acused were charged with procuring weapons and arming the rebels through international routes.
Chhattisgarh, Madhya Pradesh, Odisha and Maharashtra are among the states affected by the Maoist violence. "Maoists are confined to Sukma in Chhattisgarh, Gadchiroli in Maharashtra, Malakangiri in Odisha and Balaghat in Madhya Pradesh," said the second official.
In addition, security agencies have flagged increased Maoist activity in the tri-junction of Tamil Nadu, Karnataka and Andhra Pradesh. In particular, the Centre is keen that communist rebels do not gain any foothold in the southern states. "The home ministry in consultation with the states has opted for pre-emptive police action in these areas".
No writ of government: In Naxalite-influenced rural areas, there is no trace of India's judicial system. There, the Naxalite organisations act 'virtually like policemen, arresting, meeting out "justice" and in some cases even executing the guilty' ("Internal security situation", India's National Security: Annual Review 2004, New Delhi, India Research Press, 2005, p. 87).
With merger of pro-Naxalite revolutionary bodies, the Naxalites are the sole arbiters of justice in rural areas. To counter rising Naxalite influence, the BJP and the Congress-coalition parties are cooperating in anti- Naxalites operations.
The term "Naxalite" is rooted in Naxalbari village (West Bengal) where Kanhu Sanyal presented the concept of "forcible protest against the social order relating to holding of property and sharing of social benefits". They started Naxal movement on March 3, 9167 at Naxalbari village, near Siliguri sub-division in West Bengal. It is 30 to 50 miles from Sikkim. Tibet and Bhutan in the, Nepal in the West and from Bangladesh in the east.To him the purpose of the protest was "organizing peasants to bring about land reform through radical means including violence".
Naxalite movement in India is viewed as an internal security problem. However, the populist appeal of the movement's ideology reflects that it would soon assume international dimensions. India's Lieutenant General KM Seth laments, 'Unfortunately, the threat to internal security from Naxalites has acquired dangerous proportions and can no longer be wished away. …they are also developing links with Turkish and Philippino terrorist organisations…We have suffered and bled patiently and have taken huge human casualties, which could exceed 13,000, uniformed personnel and 53,000 civilians during the last 25 years… As of today, their overall strength could be put to approximately 20, 000 undergrounds, 50,000 overgrounds and more than a lakh in frontal organisations. Their armoury is reported to comprise approximately 900 AK-47 rifles, 200 light machine guns, 100 grenade firing rifles, 2 inch mortars, thousands of .303 rifles, self-loading rifles and .12-bore guns with a huge quantity of explosives at their disposal'. ("Naxalite Problem", U. S. I. Journal , January-March 2005, New Delhi, p. 19, 23).
India may blame Pakistan for the freedom movement ('insurgency' or 'militancy') in occupied Kashmir. But, who shall she blame for the Naxalite insurgency in Andhra Pradesh and other Indian states? This is a movement against economic deprivation and brutality of the state or central government's law-enforcing agencies.
Indian media has now begun to report that the counter-insurgency forces are fearful of grappling the Naxalites. In Guntur (Andhra Pradesh), the Naxalite announced a cash reward of five lac rupees per policeman ("Reward scheme sends forces into huddle", Indian Express, August 25, 2005). IG (Guntur Range) Rajwant Singh admitted, 'My men are removing the posters and convincing the villagers to inform them about the activities of Naxalites'.
The sizzling "Political Matrix"; What will happen now?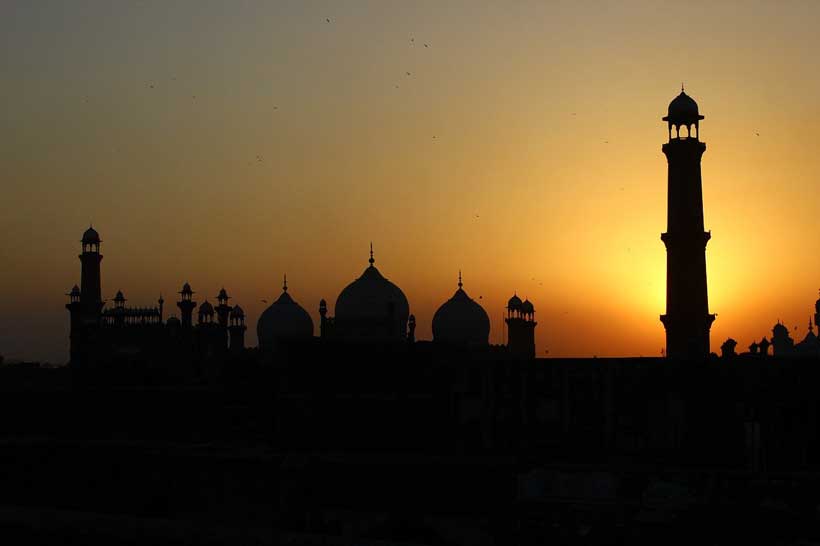 Politics in Pakistan is unfortunately leaving scars that will fade away not that easily. Islamabad today is wrapped in thick political clouds since past few weeks. These last few weeks have altered all assumptions and calculations in the national political matrix. While the political landscape today is sizzling with intensity, aggression and strain the economy is shattering every day. Who is to blame for? What will happen now? And will sanity prevail?
The entire edifice of the "conspiracy mantra" which even made PTI commit violation of the constitution stands demolished today. It was one of the worst advices Imran khan could ever get from his party among the list of many others. Sadly he made his entire politics captive to this conspiracy myth. But today no one questions them on the impact it had on our foreign policy. US today feels betrayed, Saudis not ready to give aid, Chinese worried about their stakes and it continues. So diplomatically this conspiracy mantra has damaged Pakistan like anything.
Imran Khan's followers see nothing wrong in what he says and what he does. They absolutely reject all the facts, all the logics and embrace the rhetoric which is fuelling more today with a greater intensity. Imran khan is leading this campaign more aggressively. Khan very well knows that bringing large crowds to Islamabad will have an impact only if there is some kind of aggression. The leaders on different occasions already hinted towards an aggressive March. He very well realizes that the figure of 2.5 Million is unrealistic but keeping in view the size of Islamabad, 0.1 Million crowd will even be perceived as a bigger crowd. So can he force the early elections at this stage? How will the government react to it? For instance let's accept this narrative that the pressure of crowd aids PTI in getting an early election call and PTI wins it. So now what next? How will you deal with the mighty US? The economy is already sinking. You need aid to feed it but no one is providing you that. Then how will you stop dollar from going above 200? How will you provide relief from the soaring fuel prices when you won't have money for a subsidy even? Forget about one lakh jobs and 50 lakh houses.
From the past few weeks we haven't heard any PTI leader telling any economic plan or any diplomatic plan to revive relations. How will you deal with the IFI's, World Bank & IMF when they're all US controlled and as per your narrative you won't accept "Amreeka ki Ghulami" or USA's dictatorship.
So now what options the present regime has? The government would of course like to stop this building dangerous momentum of "Azadi March". They would not like any big clash in Islamabad which results in bigger mess and chaos. The PDM government also has a much bigger fish to deal with, the same sinking economy. They came into power with this narrative to fix economy as former Premiere was unable to do it. The key cabinet members made more than two different official visits. The instructions are coming from London today as a decisive power so who will run the government? Who will run the system? Will the IMF aid? What will be the upcoming budget about? This upcoming budget is a bigger risk for this government along with an already announced to Long march call. Khan has already played a dangerous narrative especially with the blame of another conspiracy being made about his Life.
The stakes, the narrative and the politics of every party is at risk today. But above that, Pakistan is at risk. The dread is in the air. The end of May will be heated ferociously in Islamabad, whether politically or meteorologically.
Sri Lankan economic crisis and the China factor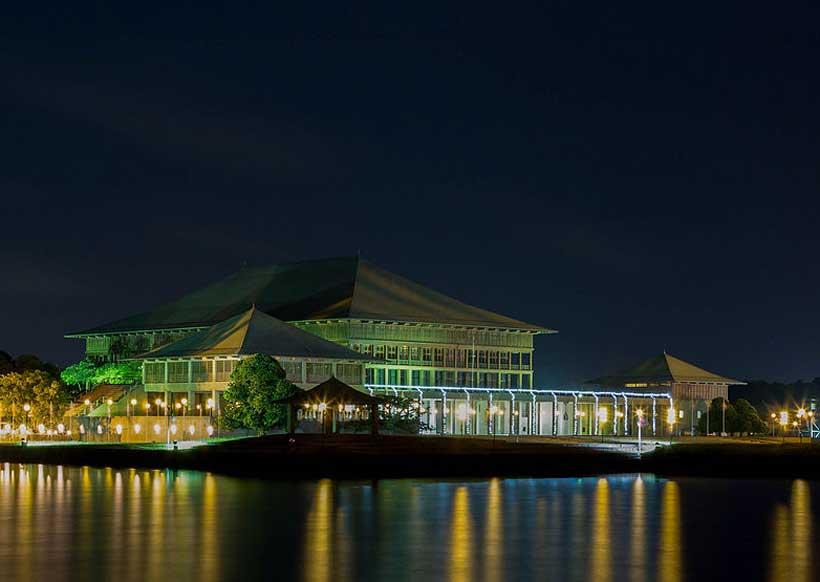 After the resignation of Mahinda Rajapaksa, Ranil Wickremesinghe, who is the sole member of the United National Party (UNP), was sworn in as Sri Lankan Prime Minister on Thursday, May 12, 2022. Wickremesinghe will be holding the position of Sri Lankan PM for the sixth time. While the new Sri Lankan PM is a seasoned administrator, the task of restoring even a modicum of normalcy to the island nation's economy, which is currently facing its worst economic crisis since its independence in 1948 seems to be a Herculean task (Wickremesinghe has clearly indicated, that his first task will be ensuring the supply of electricity, diesel and petrol to the people).
The grave economic crisis, which has resulted in acute shortage of food and essential commodities have brought ordinary people on the roads and demonstrations have resulted in violence and loss of lives (the Sri Lankan President had to declare a state of emergency twice first last month and then earlier this month). There had been a growing clamor for the resignation by President Gottabaya Rajapaksa but Wickremesinghe was sworn in after the exit of Mahinda Rajapaksa (protests have been carrying on even after the swearing in of Wickremesinghe)
During his previous tenure, Wickremesinghe had tried to reduce Sri Lanka's dependence upon China, and in his current tenure he will be compelled to do the same. He had also been critical of the previous government for not approaching the IMF for assistance (Wickremesinghe has been repeatedly accused of being pro-west and having neoliberal leanings by many of his political opponents).
It would be pertinent to point out, that the PM had also batted for a coordinated regional response, by SAARC vis-à-vis the covid19 pandemic. The new Sri Lankan PM has also been an ardent advocate of improving ties with India.
While it is true, that Sri Lanka finds itself in the current situation due to economic mismanagement and excessive dependence upon the tourism sector (which faced a severe setback as a result of covid 19), it is tough to overlook the level of debts piled vis-à-vis China, and the fact that the Island nation was following China's model of economic growth with a focus on big ticket infrastructure projects.
Another South Asian nation — Pakistan which witnessed a change last month where Shehbaz Sharif took over as Prime Minister, replacing Imran Khan, also faces daunting economic challenges. Pakistan's foreign exchange reserves were estimated to be a little over $ 10 billion on May 6, 2022 and the Pakistani Rupee fell to its all time low versus the US Dollar on Thursday, May 12, 2022. Shehbaz Sharif ever since taking over as PM has repeatedly reiterated the importance of Pakistan's ties with China and the Foreign Minister Bilawal Bhutto in a conversation with his Chinese counterpart alluded to the same, with Pakistan's Foreign office in a statement released after the conversation between Bhutto and Wang Yi said:
"underscored his determination to inject fresh momentum in the bilateral strategic cooperative partnership and add new avenues to practical cooperation".
Yet, China has categorically said that it will not provide any financial assistance until Pakistan resumes the IMF aid program. Pakistan has been compelled to look at other alternatives such as Saudi Arabia and UAE, which have also said that without the revival of the IMF program aid will not be possible. Only recently, Chinese power companies functioning under the umbrella of the China Pakistan Economic corridor (CPEC) have threatened to shut down their operations if their dues (to the tune of 1.59 billion USD) are not cleared. China had also reacted very strongly to the terror attack on Karachi University in which three Chinese teachers lost their lives, this is the second such attack after 2021. China in recent years had also indicated to Pakistan, that it was not happy with the progress of the China Pakistan Economic (CPEC) project. The current government in Pakistan has repeatedly pointed to this fact.
One point which is abundantly clear from the economic crisis in Sri Lanka as well as the challenges which Pakistan is facing is that excessive dependence upon China has disastrous consequences in the long run. If one were to look at the case of South Asia, Bangladesh has been astute by not being excessively dependent upon China – it has maintained robust economic relations with India and Japan. Given the changing economic situation it is becoming increasingly important for developing countries, especially in South Asia, to join hands to confront the mounting challenges posed by excessive dependency upon China. US, Japan and western multilateral bodies and financial institutions need to find common ground and provide developing countries with an alternative economic narrative. It is also time for India along with other countries in the South Asian region to find common ground and focus on robust economic cooperation.
Afghanistan's humanitarian crisis and Taliban's obsession with women's rights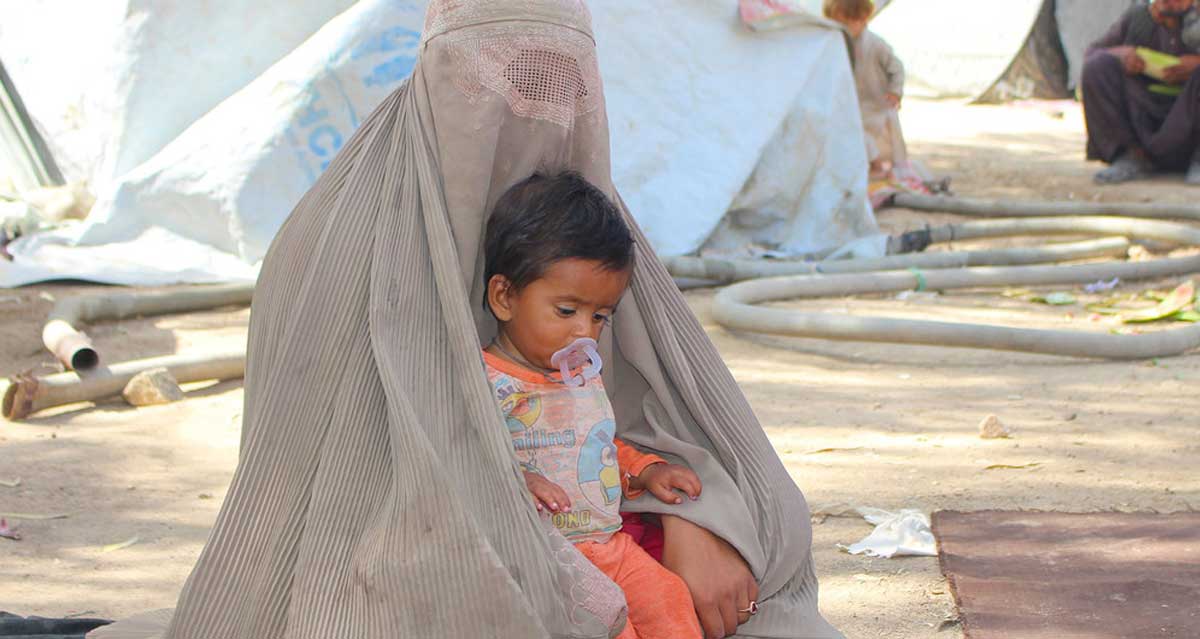 The Taliban's latest move to restrict the rights of women points to an obsession with women's rights. This is in stark contrast to the neglect the regime is showing in addressing an ever worsening economic and humanitarian crisis. With Afghan's facing poverty and starvation, the Taliban needs to focus on rebuilding the country, and this can only be achieved by respecting the rights of women.
This comes after the Taliban ordered all women to cover their faces in public, making it the latest restriction on the rights of women by the oppressive regime. The Taliban has previously forbidden women from travelling long distances unsupervised or working outside of the healthcare sector. The Taliban also faced international outcry earlier this year when they backflipped on a decision to allow women and girls to attend secondary school and university, making it impossible for women to receive an education.
The Taliban's treatment of women is not a new development. During the regimes previous reign, between 1996 and 2001, it was described as the least feminist movement in the world. The Taliban forbade education, employment and access to healthcare delivered by men, while also making the veil mandatory and forbidding women to leave the home unless accompanied by a male family member. This was seen as the strictest interpretation of Sharia Law.
Contrary to claims made by the Taliban, the latest iteration of the movement is now attempting to do the same by systematically removing women from public life.
The difference this time is that, since the US withdrawal, the country has experienced an economic and humanitarian crisis. This is largely due to poor governance, the freezing of central bank assets by the US and the withdrawal of foreign aid in response to the Taliban takeover.
The situation is dire. Half the population, approximately 20 million people, are facing acute food insecurity, malnutrition, and hunger. Healthcare is notoriously difficult to access, and poverty is widespread, with women, persecuted minority groups and former government employees refused work and unable to provide for their families. The crisis is so critical that families are resorting to selling their children to delay starvation.
This raises the question of why the Taliban is so obsessed with restricting the rights of women when Afghanistan is falling apart around them. Strict adherence to Sharia Law aside, this attack of women's rights is clearly to the Taliban's detriment and the detriment of the people of Afghanistan. This position must change for the country to rebuild.
First and foremost, the actions of the Taliban and the humanitarian crisis is making the situation of women much worse, as women are one of Afghanistan's the most vulnerable groups. The restriction of their rights has resulted in a lack of income and education, making women reliant on their families for food, water and sanitation products. This is meant that women are not only facing poverty and starvation, but they are also increasingly at risk of exploitation by family members and their communities.
Second, the removal of women from the workplace also affects Afghanistan as a whole. While the Taliban has allowed women to work in the health sector, many have not returned to work, dramatically reducing the number of doctors and nurses able to treat other women, particularly in rural areas. On top of this, women that have returned have not been paid, and are reliant on aid agencies to feed their families.
Outside of healthcare, women have been completely removed from the workplace, including in government, the judicial system, charities and aid agencies. Under the Karzai and Ghani governments the wages of women played an important role in providing for families through their increased workplace representation. With their right to employment suddenly removed, this has played a fundamental role in the causing poverty levels to rise throughout the country.
Third, the Taliban is desperate for international recognition, and that recognition and the aid that comes with it is tied to respecting human rights. The Taliban's abhorrent treatment of women means that the frozen assets held by the US, and aid from the international community, will continue to be out of arms reach. This will leave the country short of much needed funds to avert the current crisis, leaving those most vulnerable, particularly women, at risk of starvation.
While the international community shares some blame for the humanitarian crisis by withholding assets and restricting the flow of aid, it is also the Taliban's responsibility, under international law, to treat its citizens as per their human rights.
For this reason, if the Taliban is interested in allowing Afghanistan to rebuild, then it must realise that economic relief is directly tied to the human rights of women.
Allowing women to participate in society, through attending school and participating in the workforce, will have a net benefit for Afghan society by increasing education levels, workforce participation and, in the short term, reduce poverty levels.
Respecting the rights of women will also allow aid to flow into the country, helping alleviate the worst effects of the humanitarian crisis that has engulfed the country and will allow aid agencies to monitor human rights throughout Afghanistan.
This creates an opportunity for the international community to pressure the regime into respecting the rights of women. This will help to alleviate the humanitarian crisis and will go a long way to improving the lives of women and girls by giving them an opportunity to get an education, enter the workforce and participate in society.