UN rights expert: US Middle East peace plan 'lopsided'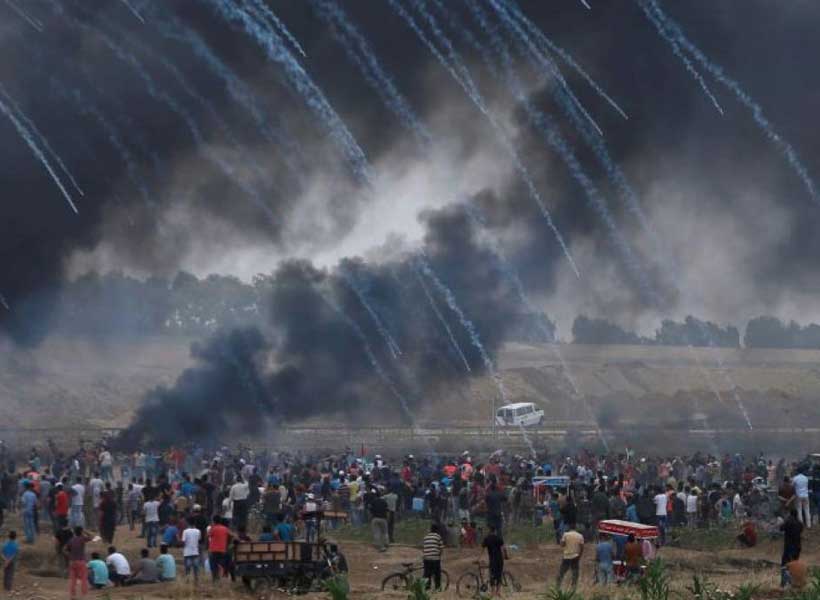 A United States plan released this week to resolve the decades-long conflict between Israelis and Palestinians is "lopsided" and will only entrench occupation, an independent UN human rights expert said on Friday.
President Donald Trump announced his administration's 'Vision for Peace, Prosperity and a Brighter Future' at the White House on Tuesday, which would legalize Israeli settlements in the West Bank and East Jerusalem. Israel also would be allowed to annex around 30 per cent of the West Bank.
In response, the UN underlined its longstanding commitment to realizing a two-State solution, with Israelis and Palestinians "living side by side in peace and security, within recognized borders, on the basis of the pre-1967 lines."
However, what the US plan offers is "a one and half state solution", according to Michael Lynk, the UN Special Rapporteur on the situation of human rights in the occupied Palestinian territory.
"This is not a recipe for a just and durable peace but rather endorses the creation of a 21st century Bantustan in the Middle East", he said, referring to the homelands established for black South Africans during the apartheid era.
"The Palestinian statelet envisioned by the American plan would be scattered archipelagos of non-contiguous territory completely surrounded by Israel, with no external borders, no control over its airspace, no right to a military to defend its security, no geographic basis for a viable economy, no freedom of movement and with no ability to complain to international judicial forums against Israel or the United States."
Mr. Lynk deplored the proposal to legalize Israeli settlements, and he urged countries to condemn any call to annex Palestinian territory, which is prohibited under international law.
"This unilateral act undermines the Palestinians' right to self-determination, and it threatens to drag the world back to darker times, when conquest was acceptable, borders could be redrawn and territorial integrity was regularly undermined", he stated.
Under the Trump plan, Jerusalem would remain Israel's undivided capital, which, Mr. Lynk called distressing as it "recognizes the conquest and illegal annexation of East Jerusalem, which remains occupied territory under international law, as embedded in scores of United Nations resolutions".
The rights expert also took issue with proposals that would prevent Palestinian refugees from returning to their homes in Israel.
"Nothing in the Trump plan alters the continuing prevalence of the laws of occupation, the human rights of the Palestinians under occupation, and the absolute obligation on the international community to redouble its efforts to achieve a just, equitable and durable solution on the basis of equal rights for Palestinians and Israelis alike," said Mr. Lynk.
"International law remains the Northern Star, the only guide to a sustainable peace."
Independent experts' role
Independent experts and Special Rapporteurs and are appointed by the Geneva-based UN Human Rights Council to examine and report back on a specific human rights theme or a country situation. The positions are honorary and the experts are not UN staff, nor are they paid for their work.
COVID-19: Education replaced by shuttered schools, violence, teenage pregnancy
A culture of "safety, friends and food" at school has been replaced by "anxiety, violence, and teenage pregnancy", with remote learning out of reach for millions, the UN Children's Fund, UNICEF, said on Tuesday.
Due to the COVID-19 pandemic, "more than 600 million children in countries not on academic break are still affected by school closures", James Elder, UNICEF spokesperson at a press conference at UN Geneva.
In countries such as Uganda, this has led to a "20 per cent spike in the last 15 months in teen pregnancies, or pregnancies of 10-24-year-old girls, who were seeking antenatal care. Across the globe in all continents we've seen child helplines, a good precursor to understanding kids who are reporting violence, seeing often triple-digit increases," said Elder.
COVID-19 school closures
In nearly half of countries in Asia and the Pacific, schools have been closed for around 200 days. Latin America and the Caribbean have seen some of the longest closures ever with 18 countries and territories affected by either full or partial closures.
As of today, the UN agency estimates in Eastern and Southern Africa that 40 per cent of all children aged 5 to 18, are currently out of school.
Elder added that if these figures "did not resonate with those in power, then a World Bank report estimates a loss of $10 trillion in earnings over time", for this generation of students.
Remote learning 'out of reach'
Equally alarming is the fact that the solution of remote learning is "simply out of reach" for at least a third of the world's schoolchildren, the UNICEF spokesperson continued. In East Asia and the Pacific, "80 million children have no access whatsoever to any remote learning.
In Eastern and Southern Africa, Uganda school children have gone more than 300 days out of school, while home internet connectivity "is the lowest on the planet there at about 0.3%".
'Situation cannot go on'
In a call for action, UNICEF appealed for five main steps: Schools should reopen as soon as possible; governments and donors must protect the education budget; enrolment should be extended to children who were already out of school pre‑COVID‑19 – by removing financial barriers and loosening registration requirements – and cash transfers to the most vulnerable, must be increased.
"Everything needs to be done to bring an end to the pandemic," Mr. Elder said, starting with making vaccines available everywhere by sharing excess doses and financing to support the roll-out of vaccines.
Six months after coup, Myanmar's political, rights and aid crisis is worsening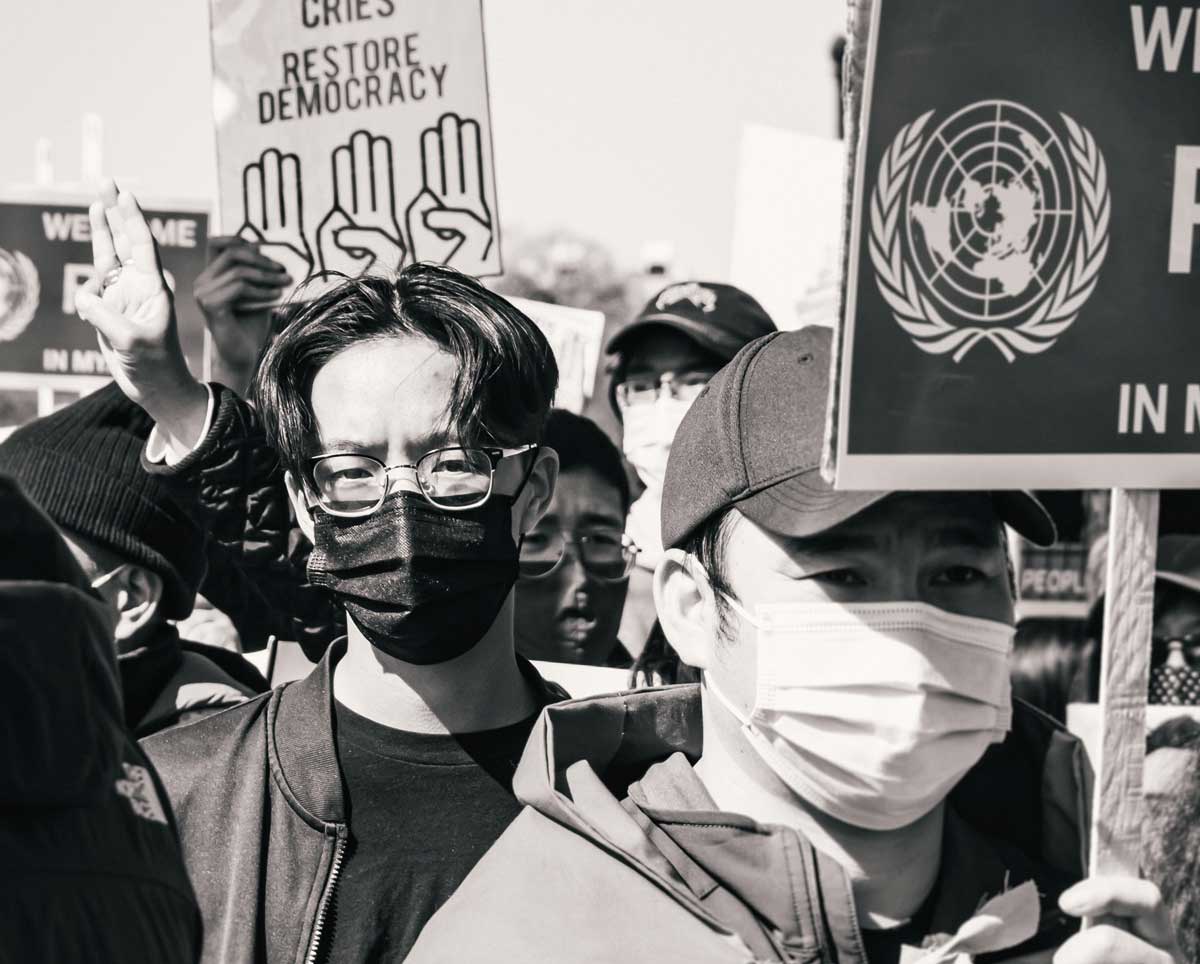 It's been six months since the military coup in Myanmar where there's grave concern over the widening impact of the deepening political, human rights and humanitarian crisis affecting the country's people.
Speaking to UN News, the organisation's top aid official in Myanmar, Acting Humanitarian and Resident Coordinator Ramanathan Balakrishnan, described how people have been severely impacted across the country since the junta's power grab on 1 February.
"The situation in the country is characterized now by instability and a deteriorating socio-economic and security situation and to add to that we have a raging third wave of COVID-19," said Mr. Balakrishnan in an exclusive interview.
Highlighting the ongoing nature of armed resistance to State security forces "in several ethnic minority areas" including in the states of Shan, Chin and Kachin, the UN official said that more than 200,000 people had been uprooted from their homes there to date.
Displacement swelling
In Rakhine state before the coup, the UN Humanitarian Response Plan pointed to some one million people including internally displaced people in need of urgent assistance, but "this number has only swelled", Mr. Balakrishnan insisted.
More widely, "following the coup, an additional two million were identified as those in urgent need of humanitarian aid, and those were largely in the urban areas of Yangon and Mandalay", he said, adding that the intensification of clashes and the worsening socio-economic situation was pushing "tens of thousands of people" into a humanitarian space" every day.
Echoing concerns over rights abuses by UN Children's Fund UNICEF and others, Mr. Balakrishnan condemned the ongoing and widespread use of lethal force by the military against civilian protesters.
Rising hunger
Looking ahead, the UN's priorities include ensuring that millions of people do not fall further into hunger, the aid official said. "There has been an increase in the price of basic commodities for many people…this has also resulted in a reduction of the nutrition value of the food basket that people usually take as they substitute their regular food with cheaper, more readily available items."
Turning to Myanmar's health system, which is facing extreme pressure because of the coronavirus crisis, as well as attacks on medical personnel and facilities in Myanmar – and a civil disobedience movement by some health professionals – Mr. Balakrishnan warned that even basic services had been disrupted across the country.
Standing with Myanmar's people
In a message of solidarity, the top aid official insisted that the UN remained committed to respecting the will of the country's people.
This was despite limited access to parts of the country linked to security concerns and disruption to the banking system, which limited the UN's ability to transfer funds to humanitarian partners responsible for delivering aid.
"The UN will continue to call out human rights violations and is committed to stay and deliver lifesaving humanitarian assistance to the people of Myanmar, in addition to sending in the COVID-19 response," Mr. Balakrishnan said.
UNSC calls for 'immediate reversal' of Turkish and Turkish Cypriot decision on Varosha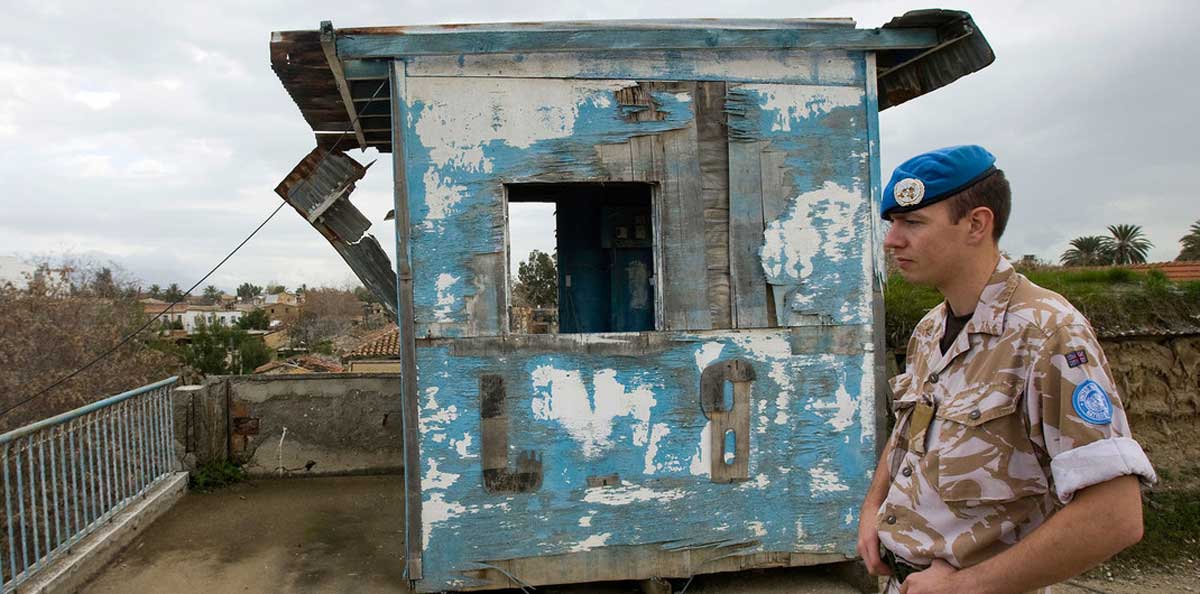 The Security Council said in a statement released on Friday that settling any part of the abandoned Cypriot suburb of Varosha, "by people other than its inhabitants, is "inadmissible".
The presidential statement approved by all 15 Security Council members, upheld that "no actions should be carried out in relation to Varosha, that are not in accordance with its resolutions".
"The Security Council condemns the announcement in Cyprus by Turkish and Turkish Cypriot leaders on 20 July 2021 on the further reopening of part of the fenced-off area of Varosha", the statement continued.
'Deep regret'
"The Security Council expresses its deep regret regarding these unilateral actions that run contrary to its previous resolutions and statements."
The statement calls for "the immediate reversal of this course of action and the reversal of all steps taken on Varosha since October 2020."
The statement followed a closed-door briefing earlier in the day by the outgoing UN Special Representative, Elizabeth Spehar.
The Mediterranean island has been divided between Greek Cypriot and Turkish Cypriot communities for 47 years, and a Security Council resolution of 1964 recommended the establishment of a peacekeeping force to maintain law and order and help end inter-communal strife.
According to news reports, on Wednesday, Greek Cypriot leaders appealed to the Council over plans by Turkish Cypriot authorities to revert a 1.35 square-mile section of Varosha, from military to civilian control, and open it for potential resettlement.
The self-declared Turkish Republic of Northern Cyprus (TRNC), which is backed by Turkey, made the initial announcement a day earlier, that part of the suburb would come under civilian control.
Guterres statement
On Wednesday, the UN Secretary-General António Guterres expressed his deep concern over Wednesday's announcements by Turkey and Turkish-Cypriot leaders, on re-opening Varosha, and said that the UN's position "remains unchanged and is guided by the relevant Security Council resolutions". 
In a statement issued by his Deputy Spokesperson, Farhan Haq, Mr. Guterres called on all sides "to refrain from any unhelpful actions and to engage in dialogue to bring peace and prosperity to the island through a comprehensive settlement".
"The Secretary-General has repeatedly called on all parties to refrain from unilateral actions that provoke tensions and may compromise the ongoing efforts to seek common ground between the parties towards a lasting settlement of the Cyprus issue".
'Just settlement'
The Security Council statement concluded with a reaffirmation of its commitment "to an enduring, comprehensive and just settlement, in accordance with the wishes of the Cypriot people, and based on a bicommunal, bizonal federation, with political equality".